Request Information about Education Degrees
Not Sure What You Want to Study?
Whether you're a natural born leader or excel at educating others, our Degree Finder tool can help you find the path that aligns with your individual skills and strengths.
Build Your Future in Education
The most obvious positions for a candidate with an online education degree are in a school and potentially a classroom, but a background in education has a much larger scope of potential employment options. Every educational system needs administrators, trainers, researchers, and designers with an eye for the big picture who can develop the logistics for educating large numbers of students. There are also positions that have sprung up due to the internet's expanding role in the field, including curriculum writers and media creators. Consulting may even be a viable path if you are interested in new educational opportunities, as it could offer a wider sphere of educational influence.
The education degrees at UAGC were crafted to build the proper foundational skills for immediate and long-term success. The education degree curriculum can equip you with the necessary skills to navigate through the always evolving field of education, as it focuses on the tried-and-true teaching methods of the past, along with the latest tactics and technologies that are currently in the field of education. Plus, there are courses that dive in and explore the specialization of your choice, whether you are studying early childhood education, child development, or special education.
View Education Courses
Meet Our Education Faculty
Expect the highest level of instruction with seasoned faculty who have real-world experience in their fields.
A Quality Education You Can Trust
The University of Arizona Global Campus is accredited by WASC Senior College and University Commission (WSCUC), 1001 Marina Village Parkway, Suite 402, Alameda, CA 94501, 510.748.9001, www.wscuc.org. WSCUC is an institutional accrediting body recognized by the U.S. Department of Education (ED) and the Council on Higher Education Accreditation (CHEA).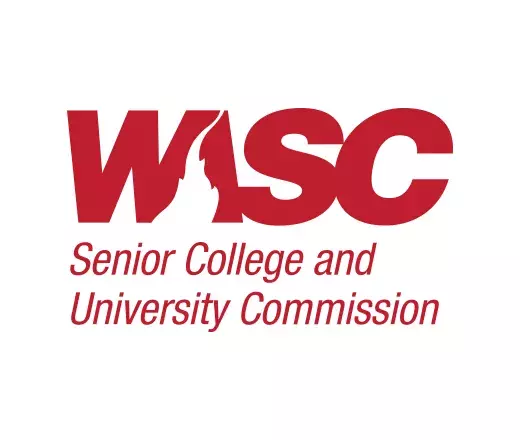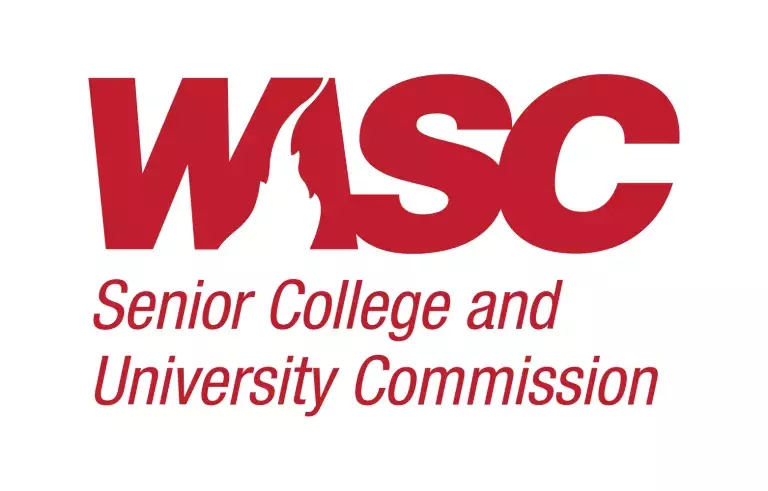 The Benefits of Our Education Degrees
Earning Your Education Degree Online
If you are considering a college degree in the field of education, earning it through an online program can be a great option, as it offers a variety of benefits when compared to traditional classroom learning. For example, if you are currently working as an instructor, teacher, or other education professional, you know it can be difficult to travel to a physical campus multiple days a week in order to take classes. We hear many of our education students that are enrolled in online courses highlight the advantages that online classes offer, such as a convenient schedule and on-the-go learning opportunities. Another benefit to earning your education degree online is the access to some of the best digital tools and services that are provided by leading online universities such as UAGC. These digital tools and services are often available 24 hours a day and are there to make your online learning experience as enjoyable as possible.
Choosing an Online College for Your Education Degree
When selecting a school for your online education degree, it's important to take into consideration several different factors. First off, if you are interested in specializing in a specific major or degree program, it's important to make sure the school offers the one you want. There are many unique differences between education degrees, so it's important to make sure you are pursuing the one that aligns with your interests. For example, there are some differences between a bachelor's degree in early childhood education compared to one in education studies. Lastly, it's important that you look into the different learning formats and different technologies that the schools offer. If you are curious about any of these factors, please contact us for more information.
Beginning or Continuing a Career in Education
There is something to be said about someone who continuously wants to improve themselves and increase their learnings. Because of the many valued and transferable skills learned from an education program, earning your education degree can act as a great aid for those looking to begin or continue their careers. Whether you just graduated high school or are already established in your career, earning your online education degree can help you expand your career opportunities and stay ahead of the growing competition.
Program Disclosures

1Certification and Licensure Terms and Conditions

An online degree from the University of Arizona Global Campus does not lead to immediate teacher licensure in any state. If you want to become a classroom teacher, contact your state's education authorities prior to enrolling at the University of Arizona Global Campus to determine what state-specific requirements you must complete before obtaining your teacher's license. The University of Arizona Global Campus graduates will be subject to additional requirements on a state-by-state basis that will include one or more of the following: student teaching or practicum experience, additional coursework, additional testing, or, if the state requires a specific type of degree to seek alternative certification, earning an additional degree. None of the University of Arizona Global Campus online education programs are accredited by the Council for the Accreditation of Educator Preparation (CAEP), which is a requirement for certification in some states. Other factors, such as a student's criminal history, may prevent an applicant from obtaining licensure or employment in this field of study. All prospective students are advised to visit the Education Resource Organizations Directory (EROD) and to contact the licensing body of the state where they are licensed or intend to obtain licensure to verify that these courses qualify for teacher certification, endorsement, and/or salary benefits in that state prior to enrolling. Prospective students are also advised to regularly review the state's policies and procedures relating to licensure as those policies are subject to change.

*Bachelor's degree classes are 5 weeks, graduate degree classes are 6 weeks, and doctoral capstone, planning, and project classes are 9 weeks in length.

**The transferability of credits is subject to the University of Arizona Global Campus transfer credit policies and requires the submission of official transcripts.