proud
to be uagc
50+ Programs. 100% Online.
Request Information About Our Degrees
Personalized Education for All
Student Experience
In Their Own Words
Our students are tenacious and inspiring.
Why
UAGC?
You have what it takes to reach your fullest potential, and UAGC can help make your dreams possible. At UAGC, you'll receive a quality educational experience thanks to our convenient online format, flexible class schedules, and relevant degree programs that have made higher education accessible to a wide range of students who don't fit the mold of a "typical college student."
All your online classes will be taught by expert faculty with real-world experience in their respective fields, and you can take advantage of features like our online Honors Program that recognizes high-achieving bachelor's degree students and reap the benefits of our unique partnership with Forbes Media that created the Forbes School of Business and Technology.®
It's time to make a positive change in your life. Your future begins at UAGC.
About Us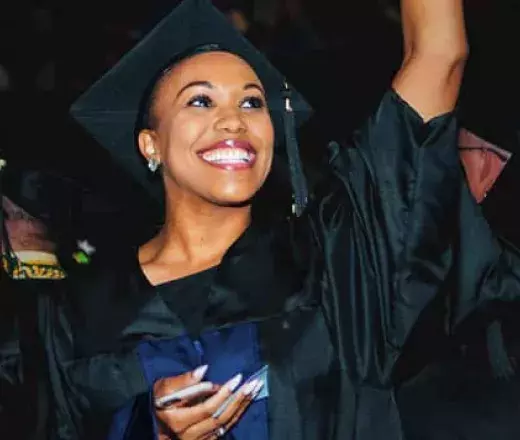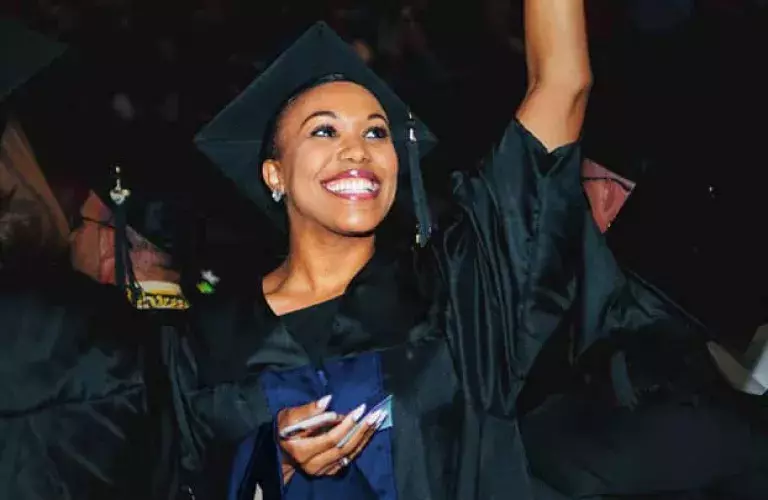 Find Your Path
Whether you dream of working in the corner office or engaging the next generation of trailblazers, you'll find an online degree program at UAGC that fits your goals.
Online Degrees
UAGC provides high-quality, accessible, affordable, innovative, educational programs that meet the diverse needs of individuals pursuing advancement in their lives, professions, and communities.
Follow Your Passion
Determine which degree is right for you.
Let's Talk
Fill out this form to talk with one of our advisors.
Admission Process
There's no fee to apply, and the admissions process is fast and simple. Once you have submitted your application, an advisor will walk you through the follow-up steps you need to begin your journey.
Start Your Journey
We make the admissions process easy.
You Earned It
Move your education forward and don't leave past credits behind.
Beyond College Coursework
Your life experience could be worth college credit. See if you qualify.
Financial Aid
Education is an investment in yourself, and there are many ways to fund your college degree. Take advantage of all your options, including financial aid, scholarships, and grants to help you pay for college.
Paying for College
Make an informed decision on how to invest in your future.
Military Resources
Learn about our Military Education Benefits + Savings.
Reduce Your College Debt
Find out if you qualify for tuition discounts through one of our partners.
Request Information About Our Degrees
UAGC FAQs
It's important that you first establish some goals that you want to achieve through a college education. Once you have these goals established, you'll have a better idea of how an online college degree can fit into your life. For example, you may want to eventually work with people rather than working in an individual working environment. A degree in psychology, sociology, or even early childhood education can all be viable options for this type of goal.

Global Campus is an online university that provides a learning platform that is completely online to all its students. All of your courses take place in this online platform, and it is an asynchronous environment, which means you will have the ability to log in any time of the day. You also typically take one class at a time. This online learning platform is designed to provide convenience, as you will be able to communicate with fellow students and instructors, read assigned coursework, and submit assignments all through the online learning platform.

Those who enroll in a bachelor's degree program and have zero existing credits and stay enrolled can typically expect to finish their online college degree in about four years. If you have attended a university or college previously, then you may have credits that you can transfer. By transferring approved credits, you are often able to graduate in a shorter time frame. There are also ways to accelerate your completion and flexible learning solutions at Global Campus if you desire more flexibility in scheduling.

Depending upon the online college degree program you choose, prices will vary. Listed below is an overview of the anticipated costs of tuition associated with all degree programs at Global Campus. Fees are not included below. For a more detailed list, please visit the tuition and financial aid page.

Undergraduate Program Tuition: $510.00/credit

Master's Program Tuition: $665.00/credit - $740.00/credit

Doctoral Program Tuition: $1,082.00/credit

Global Campus is accredited by the WASC Senior College and University Commission (WSCUC). WSCUC is an institutional accrediting body that is recognized by the U.S. Department of Education (ED) and the Council on Higher Education Accreditation (CHEA). Additionally, Global Campus has programmatic accreditations such as:

International Accreditation Council for Business Education (IACBE)
Commission on Accreditation for Health Informatics and Information Management Education (CAHIIM)
Commission on Collegiate Nursing Education (CCNE)

Global Campus allows you the flexibility to create your own study schedule in order to complete your online coursework. Compared to traditional brick-and-mortar university classrooms, online degree programs at Global Campus can provide you with a flexible online learning format. Many of our students also work full-time jobs and have family obligations, so having an online working environment gives them the opportunity to keep going with their current responsibilities. From working on assignments around your existing work schedule to the on-the-go learning opportunities, the online flexibility that comes from a Global Campus degree can help you take the next step in your education.

Global Campus offers associate (AA), bachelor's (BA & BS), master's (MA, MBA, & MS), and doctoral (PhD & PsyD) online college degrees in a variety of disciplines. These include:
**The transferability of credits is subject to the University of Arizona Global Campus transfer credit policies and requires the submission of official transcripts. The official transcripts will be evaluated to determine the credits that will officially apply toward a University of Arizona Global Campus degree program.
Certain degree programs may not be available in all states.