Request Information About Our Degrees
What Does Success Mean to Us?
The office of Student Affairs at the University of Arizona Global Campus (UAGC) supports student and alumni success by offering co-curricular programs and support services that meet unique needs and talents. Services and programs are actively integrated throughout UAGC and encompass values that enhance and enrich the moral, intellectual, spiritual, and psychological growth of the whole student.
Success means empowering self-determination and embracing the values of equity, inclusion, and mutual respect.
CHAMPS Peer Mentoring
The Collaborative, Holistic, Academic Mentoring for Peer Success (CHAMPS) program matches students adjusting to the demands of pursuing a college degree (mentees) with high-achieving, upper-division students (mentors). This creates a space for peer-to-peer mentorship that promotes student development and success. All first-time, first-year students will be paired with a mentor.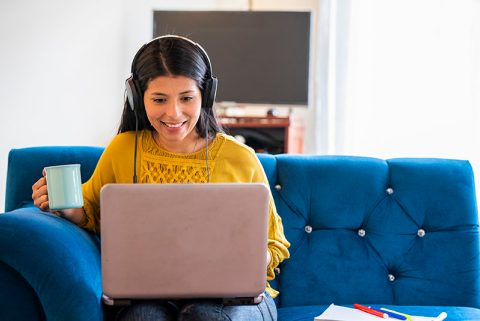 Career and Alumni Services
Alumni Services
UAGC alumni receive a complimentary membership to the UAGC Alumni Association.
Careers Services
UAGC students and alumni have lifetime access to services that include career exploration tools, resume and cover letter guidance, interview preparation, job search support, access to job postings, internship postings, and career self-assessments.
Your hard work and achievement deserve to be recognized and your success as a student can earn you an invitation to join one of our distinct honor societies. Feel the pride and sense of belonging that comes from membership in an exclusive group of students.
Your Success Starts Here
We are committed to your success from application to graduation and beyond. As a UAGC student, you'll have access to the tools, support, and resources you need to achieve the future you envision. Your success is our success.