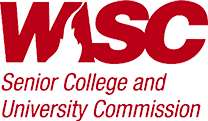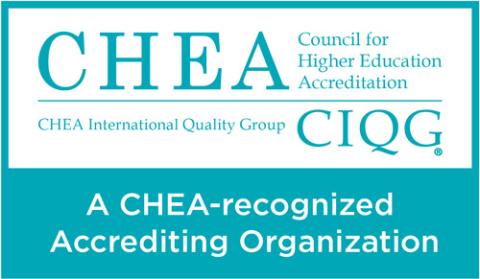 UAGC Quality
The University of Arizona Global Campus (formerly Ashford University) is accredited by WASC Senior College and University Commission (WSCUC), 1001 Marina Village Parkway, Suite 402, Alameda, CA 94501. WSCUC is an institutional accrediting body recognized by the U.S. Department of Education (ED) and the Council on Higher Education Accreditation (CHEA). Accreditation ensures that an institution has been evaluated against a set of recognized standards.
Heading
Dedicated Faculty
Learn from faculty, 53% of whom hold doctoral degrees and are leaders in their field bringing extensive academic and real-world experience to the classroom.
Specialized Accreditations
28 programs hold specialized accreditation—an assurance that they meet or exceed strict academic quality standards in the field.
Programmatic Accreditation
In addition to our institutional accreditation by WSCUC, 28 Global Campus programs* have received specialized accreditation specific to the field of study.
26 Programs in the Forbes School of Business and Technology® have received specialized accreditation from the International Accreditation Council for Business Education (IACBE)
The Bachelor of Science in Health Information Management is accredited by the Commission on Accreditation for Health Informatics and Information Management Education (CAHIM)
The Bachelor of Science in Nursing is accredited by the Commission of Collegiate Nursing (CCNE).
Course Quality You Can Count On
Expect consistency and clarity
Regardless of your program or degree level, you can be assured that your UAGC courses provide a consistent experience with engaging, industry-relevant curriculum, aligned with academic standards set by WSCUC, and other regulatory bodies. As you progress through your degree program, you can expect:
Consistent course structure and navigation
24/7 classroom tech support
Clear learning outcomes
Design accessible to all learners
Your Instructors
Knowledge and expertise
As a UAGC student, you can expect the highest level of instruction with knowledgeable faculty who have relevant expertise from their respective fields.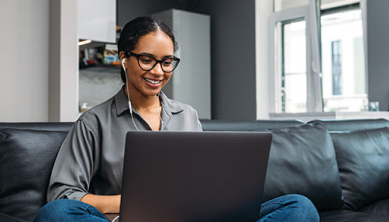 Honors Program
A community of exceptional learners
Join a community of exceptional learners and explore topics that promote leadership, innovation, global perspective, and civic responsibility. Students in the Honors Program enjoy benefits such as:
Mentorship from a UAGC faculty member
Invitations to exclusive student groups on Facebook and LinkedIn
Honors Program designation on your transcript and diploma
Special recognition at commencement, including an Honors Medallion Ceremony
Request Information About Our Degrees