Headline

Earn a Degree in Business Administration

Sub-Headline

Take your first steps into the world of Business Administration Get Started
Request Information about Business Administration Degrees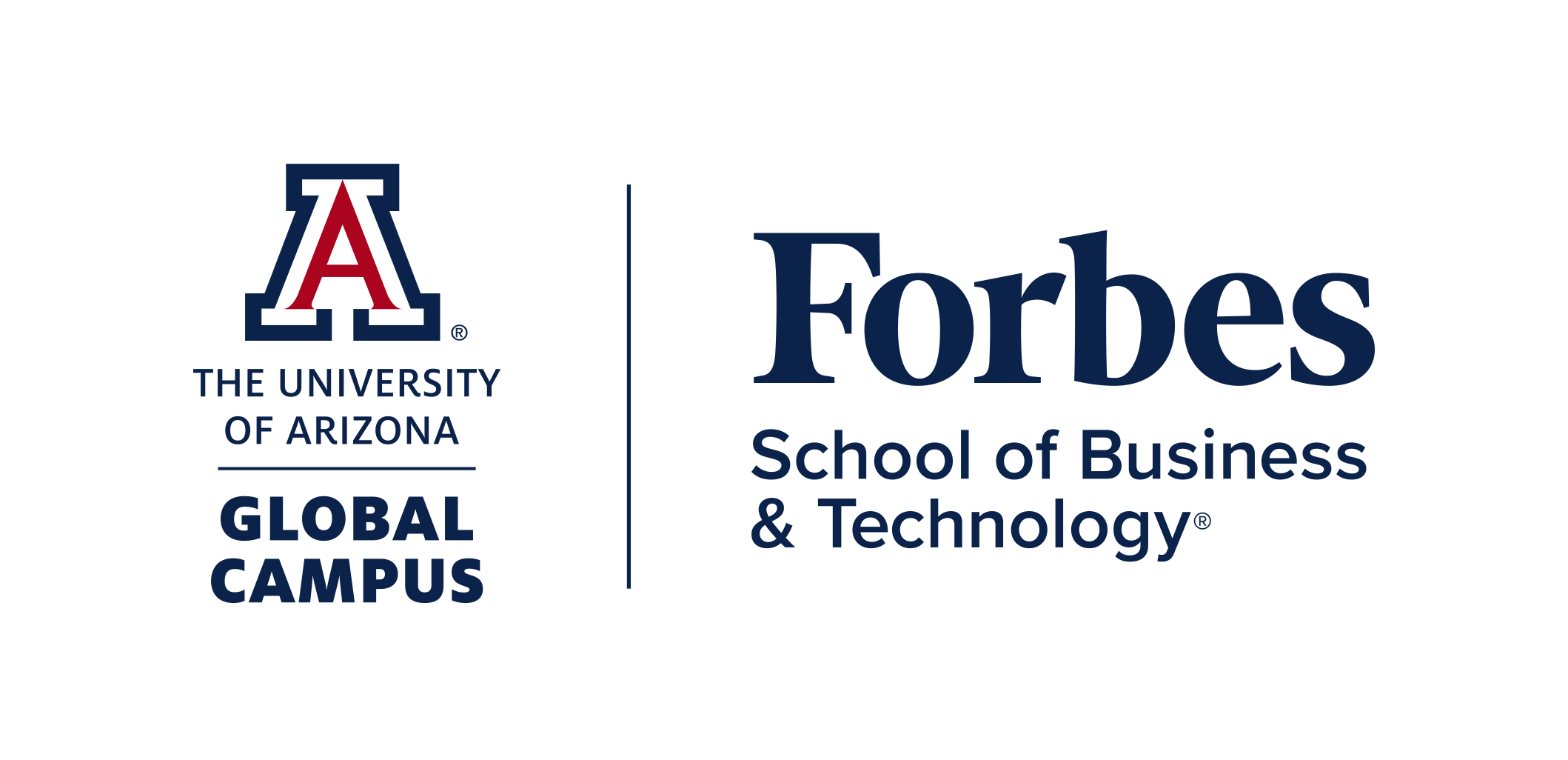 Business Administration Degrees
Start on the path to a career in business with a Bachelor of Arts in Business Administration degree from the Forbes School of Business and Technology™ at the University of Arizona Global Campus. Our online college programs will introduce you to the many aspects of business, including finance, marketing, operations, and economics while ensuring you leave with skills to navigate the ever-changing business world effectively. If you plan on continuing your education and enrolling in graduate studies, a Bachelor of Arts in Business Administration degree is a great option to build a solid foundation for graduate studies in business.
At Global Campus, you can continue your education with our online MBA program that features innovative learning tools and engaging coursework to give you the skills you need to succeed in today's competitive business landscape. When you complete the Master of Business Administration you will be able to formulate complex financial analyses, prepare oral and written communications to effectively connect with colleagues, and leverage your leadership skills to move your vision for a business career forward.
UAGC has received specialized accreditation for its eligible business programs through the International Accreditation Council for Business Education (IACBE), a global leader in outcomes-based business program accreditation located in Lenexa, Kansas, USA.
We are proud to be an IACBE-accredited institution and strive every day to ensure that when you leave with your Business Administration degree, you have the skills and knowledge to improve yourself and the world around you.
What is a
Business Administration Degree
A Bachelor of Arts in Business Administration degree is a general knowledge business degree that exposes you to the core aspects of business, including accounting, finance, marketing, management, business law, economics, and information systems. Our business administration bachelor's degree program lays this broad foundation to give you a comprehensive understanding of the primary aspects of a business with the option to focus on a specific topic such as public relations or web and mobile app technology by adding an emphasis. Graduating with this degree shows that you can effectively navigate the business world and apply your skills to a variety of areas. 
Learn more about our Bachelor of Arts in Business Administration Degree
A Master of Business Administration (or MBA) positions you to take on more responsibility and learn the skills that are needed to take on management positions. Similar to the Bachelor of Arts in Business Administration program, the online MBA covers a wide range of business subjects but goes into additional detail to ensure you are prepared to take on more complex roles with additional responsibilities. You will hone your leadership skills and master business concepts through simulations, videos from industry experts, and case study analysis to earn a well-rounded master's level education.
Explore Our Business Degrees
Should I Enroll
in an Emphasis?
Adding an emphasis to your undergraduate business administration degree is a great way to show potential employers that you have specialized knowledge in a specific subject matter while also having a foundational knowledge of the business world. While everyone's career path and education are different, an emphasis is a great way to expand your knowledge of the business world and can provide an extra accolade to put on your resume when applying for a job.
Available Emphases:
Benefits of
a Business Administration Degree
Business administration degrees are a huge asset as you look to expand your career choices and further your education. According to the U.S. Bureau of Labor Statistics, demand for business administration bachelor's degrees, along with accounting and finance degrees, is expected to grow between 7–23% by 2026*.
 Benefits include:
You will gain knowledge of modern management tools and techniques
There are a multitude of available career paths
Opportunities for advancement abound 
For more information on why you should consider a Business Administration degree, check out our blog article that discusses why you should study business administration! 
*Source: https://www.bls.gov/ooh/business-and-financial/home.htm 
 
What Can I Do with
a Business Admin Degree
Earning a degree in business administration will introduce you to a wide range of subjects and allow you to apply your knowledge to many different career paths. Some careers that business administration degrees can lead to include:
Investment Banking
Small Business Management
Another popular alternative to joining the workforce after earning your business administration degree is continuing your education by pursuing a Master of Business Administration (MBA). If you aspire to be an executive that manages a large corporation or team of talented individuals, an MBA may be right for you. Its focuses on innovation, leadership, and entrepreneurship make it ideal for the aspiring business leader. Learn more about Global Campus' Online MBA Program and our online Bachelor of Arts in Business Administration degree today!