Bachelor of Arts in
Business Leadership
Bachelor of Arts in Business Leadership
Questions? Request Information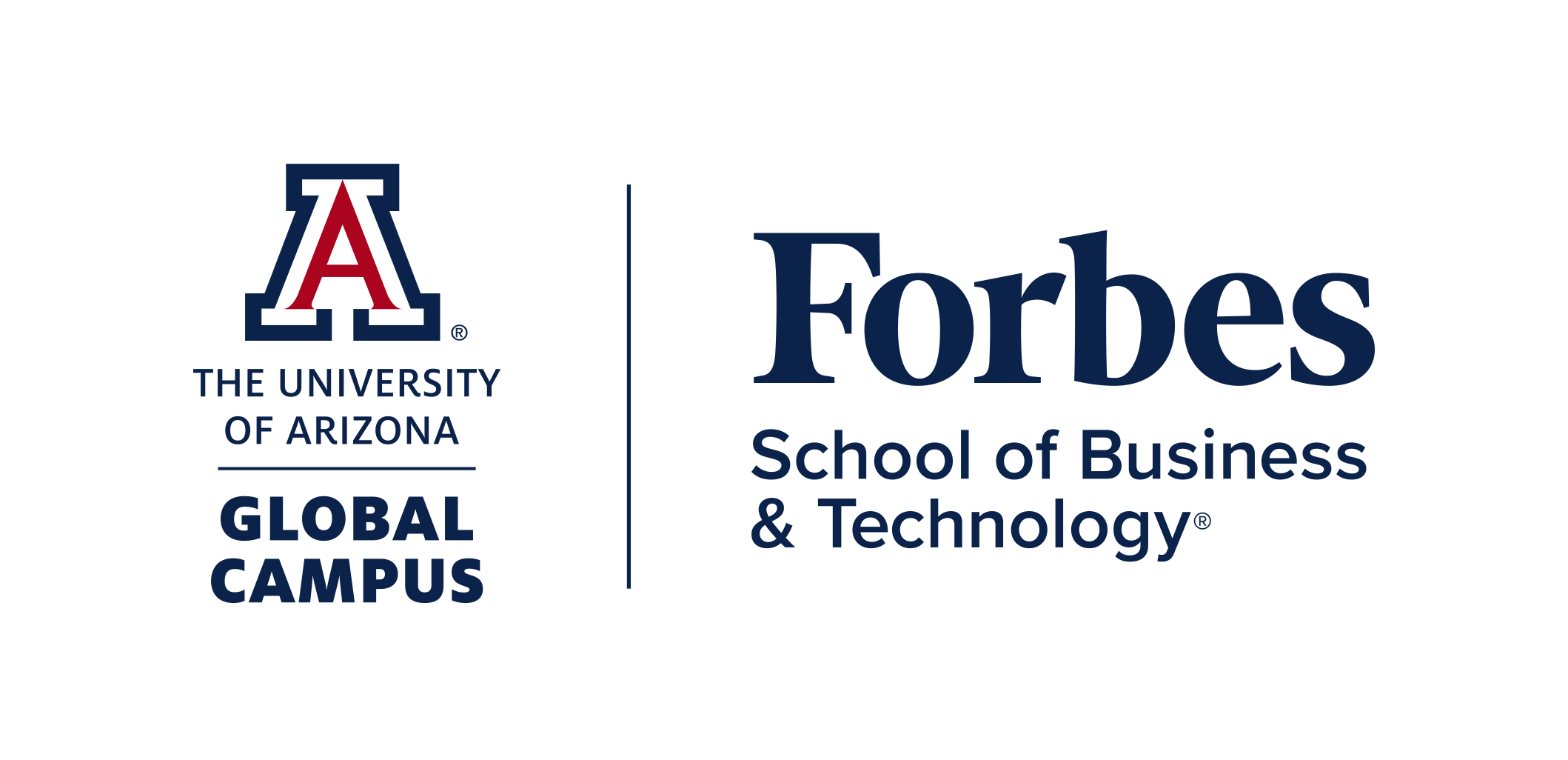 Develop your gift for guiding others with your Bachelor of Arts in Business Leadership degree online from University of Arizona Global Campus. If your goal is to inspire others to excellence, then this IACBE accredited online degree program is for you. Scholarships are also available.
The Bachelor of Arts in Business Leadership degree emphasizes the theory and practice of leadership through a comprehensive curriculum of industrial and organizational psychology, conflict management, organizational behavior, and strategic management. Upon completion of the Bachelor of Arts in Business Leadership degree program, you will be able to:
Examine the influence of leadership, vision, and strategic planning in a variety of organizations and environments
Assess the process of leading others in environments increasingly characterized by change and complexity
Apply principles of human behavior and motivation to maximize use of human resources
Analyze methods of organization change and development
Evaluate the most recent tools and concepts emerging in management and leadership
Your Courses
in Business Leadership
Your courses in this Bachelor of Arts degree program include studies in psychology, communication, conflict management, and motivation. In addition, you can transfer up to 90 approved credits toward your Bachelor's degree and accelerate your degree completion.
Introductory Courses
To help students acclimate to the online classroom, you may be required to complete Introductory Course requirements. Learn more about Introductory Courses. 
Major Course Requirements (39 credits, all courses are 3 credits.)
 
Emphases
for Business Leadership
An emphasis provides you with additional opportunities to broaden and enrich your education that is distinct from and enhances your major. It may be taken as a way to expand career options, to prepare for graduate study, or simply to explore in greater depth an area different from your major. An emphasis consists of 9-12 credits.
Careers
in Business Leadership
With a Bachelor of Arts in Business Leadership degree, you may choose to enter a number of careers in which leadership skills are a must. Take a look at your potential career options.
Need more information? You Got It.
The UAGC Welcome Grant
Extended Through August 2021
Save up to $1,200* per academic year on your undergraduate tuition with the Welcome Grant. UAGC believes you deserve access to a quality education without cost getting in the way. As a new undergraduate student, you may be eligible to save on your tuition. Contact us today to find out if you qualify for this cost-saving opportunity
* Must be a new student enrolling in an undergraduate degree level program. This includes students who enrolled prior to July 2021, but did not matriculate in their degree program, and students who previously graduated with an associate degree from UAGC or Ashford University and are enrolling in bachelor's degree program. To maintain eligibility, cannot exceed 365 days of consecutive non-attendance. There are no additional steps for the student after completing the Online Application. This grant applies only to tuition charges and does not include any savings for books and/or fees. Cannot be receiving any other institutional offers or grants excluding the Bridge Grant, the Alumni Grant, and the Referral Offer, as applicable.