Bachelor of Arts in
Project Management
Bachelor of Arts in Project Management
Questions? Request Information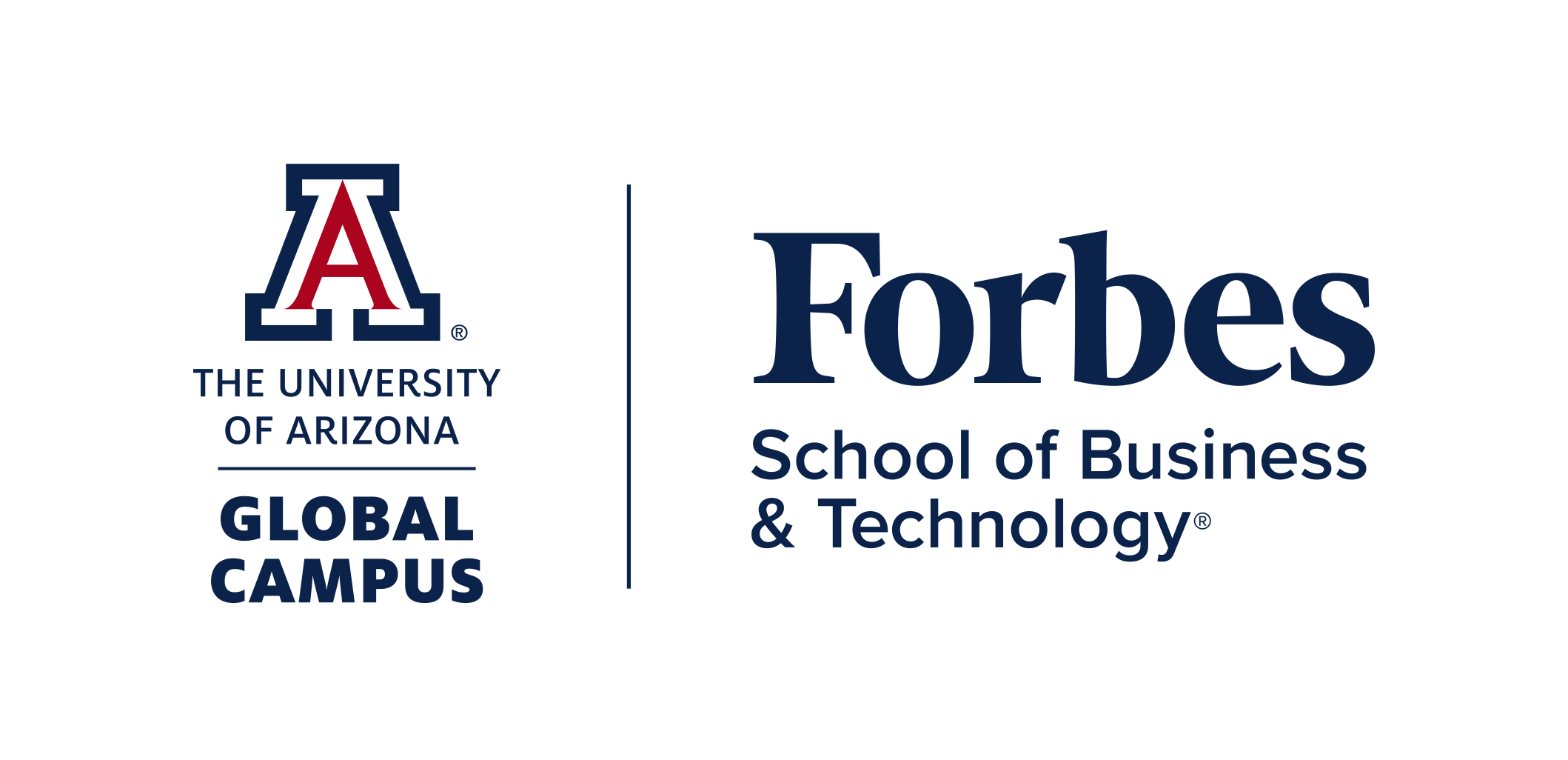 If you enjoy leading and managing others to achieve a common goal, then consider pursuing an online project management degree. Whether you are an experienced business professional looking for advancement or are seeking your first career, the University of Arizona Global Campus' project management bachelor's degree program can provide you with the critical skills needed to manage projects and lead project teams. Complete your goals with your Bachelor of Arts in Project Management from the IACBE-accredited the University of Arizona Global Campus online college. This unique project management degree demonstrates your ability to plan, execute, and oversee a well-documented project. If funding your education is a challenge, scholarships are available for those pursuing their degree online.
What is a Project Management Degree?
A project management degree program takes the knowledge, tools, and skills needed to be a strong manager and incorporates them into an engaging degree. More specifically, a bachelor's degree in project management is a broad and career-focused degree, as the skills you learn can be applied to a variety of different sectors, such as healthcare and construction. Because of the increasing demand for individuals to help manage and lead people and projects, a degree in project management is now something that is being offered at many different colleges and universities. Once you complete your bachelor's degree, you will be able to carry out a variety of tasks within a business or organization. Some of these duties can include managing staff, budgets, resources, and timelines and can span across a variety of fields and industries. Learn more about what project management is by reading our blog.
Learn critical project management skills related to leadership, team development, risk analysis, project cost management, schedule/task control, effective communication, and quality control. This bachelor's degree in project management is also designed to incorporate the core business knowledge appropriate to manage wider organizational processes. Upon completion of your BA in Project Management, you will be able to:
Apply proven project management principles to business situations
Apply current project management best practices to initiate, plan, execute, control, and close a well-documented project
Examine successful project team development and management strategies
Assess how project management practices can support organizational effectiveness and the corporate strategic planning process
Evaluate the role of risk in projects and ways to mitigate its effects
Examine the application of ethics to the practice of project management
Integrate dynamic business data using relevant technology solutions
Your Courses
in Project Management
Your online project management courses include leadership and communication skills and combine project management with basic business knowledge. Students learn how to initiate, plan, execute, control, and close projects. Though completion of the program alone does not qualify graduates to sit for the Project Management Professional (PMP) certificate exam, the online course curriculum can help you prepare for it and can be a great way for you to showcase your knowledge and skills alongside your experience in the project management field. Interested applicants for the PMP should review its website for a full list of prerequisites.
Introductory Courses
To help students acclimate to the online classroom, you may be required to complete Introductory Course requirements. Learn more about Introductory Courses.
Major Course Requirements (45 credits, all courses are 3 credits.)
Emphases
for Project Management
Careers
in Project Management
With your bachelor's degree in project management from UAGC, you are qualified for a variety of careers, from project manager to quality assurance specialist. Take a look at your potential career options below and take the next step in your education to becoming a professional in the field of project management.
Why Choose UAGC
Project Management Degree
Due to the wide variety of skills and knowledge that can be acquired from a project management bachelor's degree, you will be given greater flexibility in the possible job opportunities you wish to pursue. Not only will you have the freedom to explore potential project management careers, but with a project management degree online from the University of Arizona Global Campus, you will also be given additional benefits that many traditional college campuses don't offer. These benefits include:
24/7 Online Service and Support
Latest Tools & Technology
Free Access to Microsoft 365
Flexibility To Work From Anywhere, Anytime
These are just a few benefits that come from the University of Arizona Global Campus Experience that make earning your project management degree online more attainable.
Project Management
Faculty & Support
Your online bachelor's courses are led by faculty members who are responsible for equipping you with the practical project management knowledge, skills, and critical thinking needed to be successful in your career. This project management program is instructed by faculty members who are seasoned professionals that have years of hands-on experience in the field. They are here to support you throughout your education and compliment the 24/7 online support and service that is also provided to every project management student enrolled.
Beginning or Continuing Your Career
in Project Management
Pursuing your project management degree online can be a great option for those who see themselves as being organized, social, analytical, and excellent communicators. Because project management can be an important part to nearly every industry, there are many paths for you to explore in this highly sought-after field. Whether you are a recent high school graduate, or you are already becoming established in your career, earning a degree in project management can be a fulfilling experience that can lead to long-lasting benefits. You may also already hold an associate level degree and are looking to continue your education with a bachelor's in order to expand your career opportunities. Classes are taken one at a time, lasting 5 weeks, letting you focus on what matters most in your life.