Bachelor of Arts in
Accounting
Bachelor of Arts in Accounting
Questions? Request Information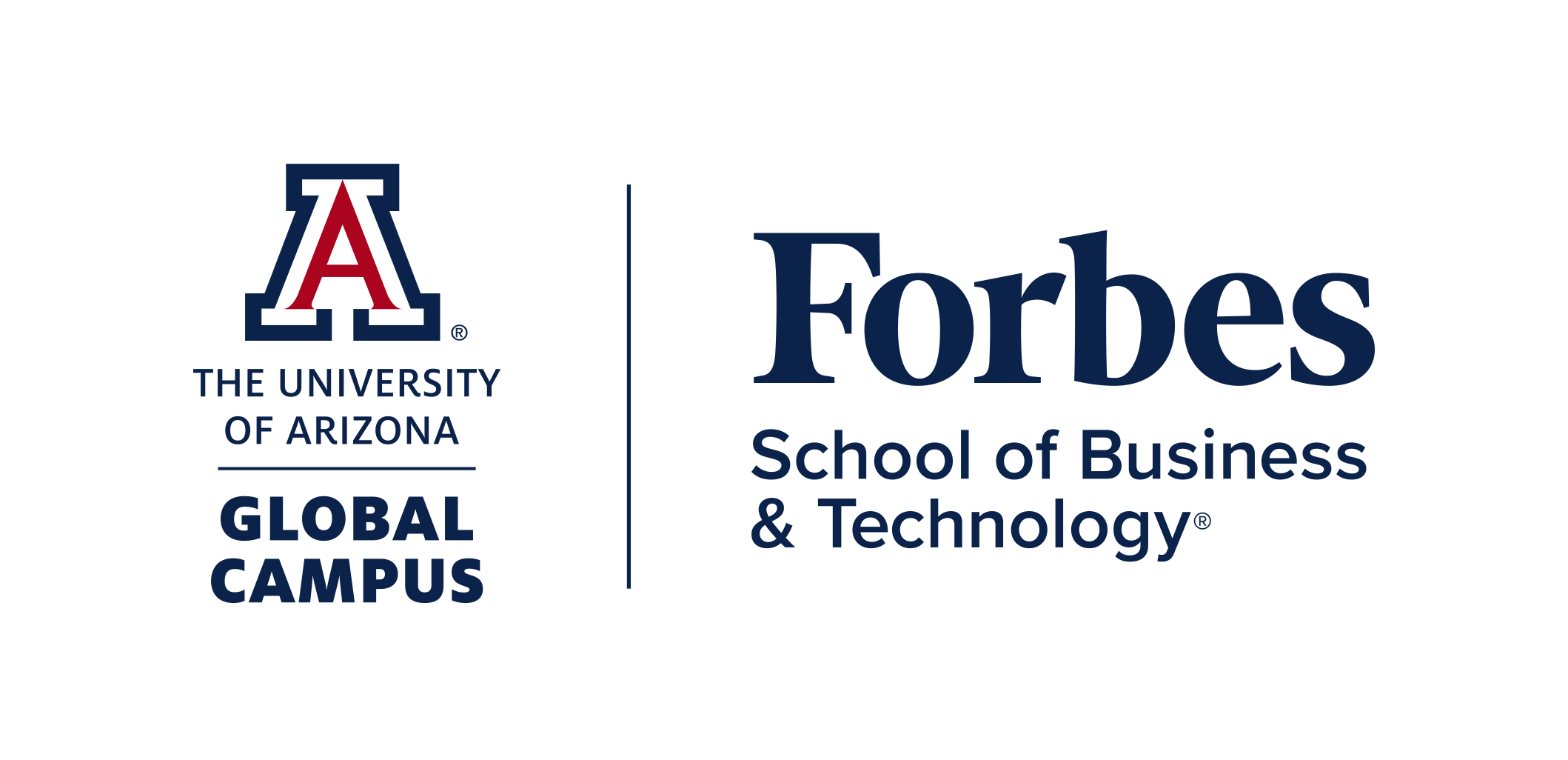 The success and efficiency of any business requires the dedication to detail that an accountant provides. Help determine and sustain your organization's health with your Bachelor of Arts in Accounting degree from the University of Arizona Global Campus. With your online accounting degree, you will better understand the business environment through the study of ledgers, accruals, financial statements, budgets, and reporting. Demonstrate proficiency in fundamental accounting principles and procedures, employing technology in accounting, analyzing solutions to complex accounting problems, and utilizing accounting information in making business decisions.
What is an Accounting Degree?
An accounting degree provides students with the knowledge needed to record financial transactions pertaining to a business, individual, or other entity. Accounting degrees are designed to provide students with a strong academic foundation in the discipline of accounting, where analytical, problem solving, and communication skills are a must. Additionally, many accounting degrees provide specializations in a variety of topics, such as entrepreneurship, project management, and information systems, allowing students to tailor their accounting education to fit specific career interests.
This accounting degree is IACBE accredited and has further received specialized accreditation for accounting by the IACBE. Scholarships are also available.
The bachelor's in accounting was created to offer you a broad understanding of the accounting discipline. When pursuing your accounting degree online, you will start off with the basics, learning the debits and credits. Afterwards, you will be introduced to more intermediate topics. You will develop analytical, technical, and other practical accounting skills that will be necessary when pursuing a career in accounting. The curriculum covers the principles of budgeting, costing, reporting, and accounts analysis. Upon completion of your online accounting degree, you will be able to:
Summarize fundamental accounting principles and procedures
Apply technology tools related to the area of accounting
Evaluate alternatives to complex accounting problems
Integrate accounting and finance information in business decision making
Appraise the legal, regulatory and ethical issues in the practice of accounting
Your Courses
in Accounting
Build a solid foundation of accounting concepts, skills, and practical application with the major courses required for the Bachelor's degree in Accounting. You will gain knowledge of internal and external business environments through studies in business administration, economics, quantitative methods, and more. You can also add a specialization to your accounting degree to provide further focus to your studies.  
Introductory Courses
To help students acclimate to the online classroom, you may be required to complete Introductory Course requirements. Learn more about Introductory Courses.
Major Course Requirements(54 credits, all courses are 3 credits.)
An emphasis provides you with additional opportunities to broaden and enrich your education that is distinct from and enhances your major. It may be taken as a way to expand career options, to prepare for graduate study, or simply to explore in greater depth an area different from your major. An emphasis consists of 9-12 credits.
When you complete your bachelor's in accounting, you will be prepared for a career in which a broad background and general knowledge in the field of accounting are requirements. There are many different career paths to discover once you graduate. If you view yourself as an entrepreneur, you can use your online accounting degree to give yourself a solid base when starting a business. If you wanted to go the more traditional route, corporate accounting and becoming a financial accountant is an option that is focused on preparing financial statements with an external focus. Careers with local, state, or federal government are also potential options. There are many different accounting paths and opportunities in the field. Take a look at your additional potential career options below.
Recent & Relevant
Course Material
Here at the University of Arizona Global Campus, the online accounting degree curriculum incorporates real-world accounting issues that are relevant to the current course material. Our faculty and professors take current issues from the latest Forbes articles and other industry publications and incorporate them into class discussions and assignments. These real-world examples allow you to put the skills you are learning into practice, making your education more practical.
The UAGC Welcome Grant
Extended Through August 2021
Save up to $1,200* per academic year on your undergraduate tuition with the Welcome Grant. UAGC believes you deserve access to a quality education without cost getting in the way. As a new undergraduate student, you may be eligible to save on your tuition. Contact us today to find out if you qualify for this cost-saving opportunity
* Must be a new student enrolling in an undergraduate degree level program. This includes students who enrolled prior to July 2021, but did not matriculate in their degree program, and students who previously graduated with an associate degree from UAGC or Ashford University and are enrolling in bachelor's degree program. To maintain eligibility, cannot exceed 365 days of consecutive non-attendance. There are no additional steps for the student after completing the Online Application. This grant applies only to tuition charges and does not include any savings for books and/or fees. Cannot be receiving any other institutional offers or grants excluding the Bridge Grant, the Alumni Grant, and the Referral Offer, as applicable.