Questions? Request Information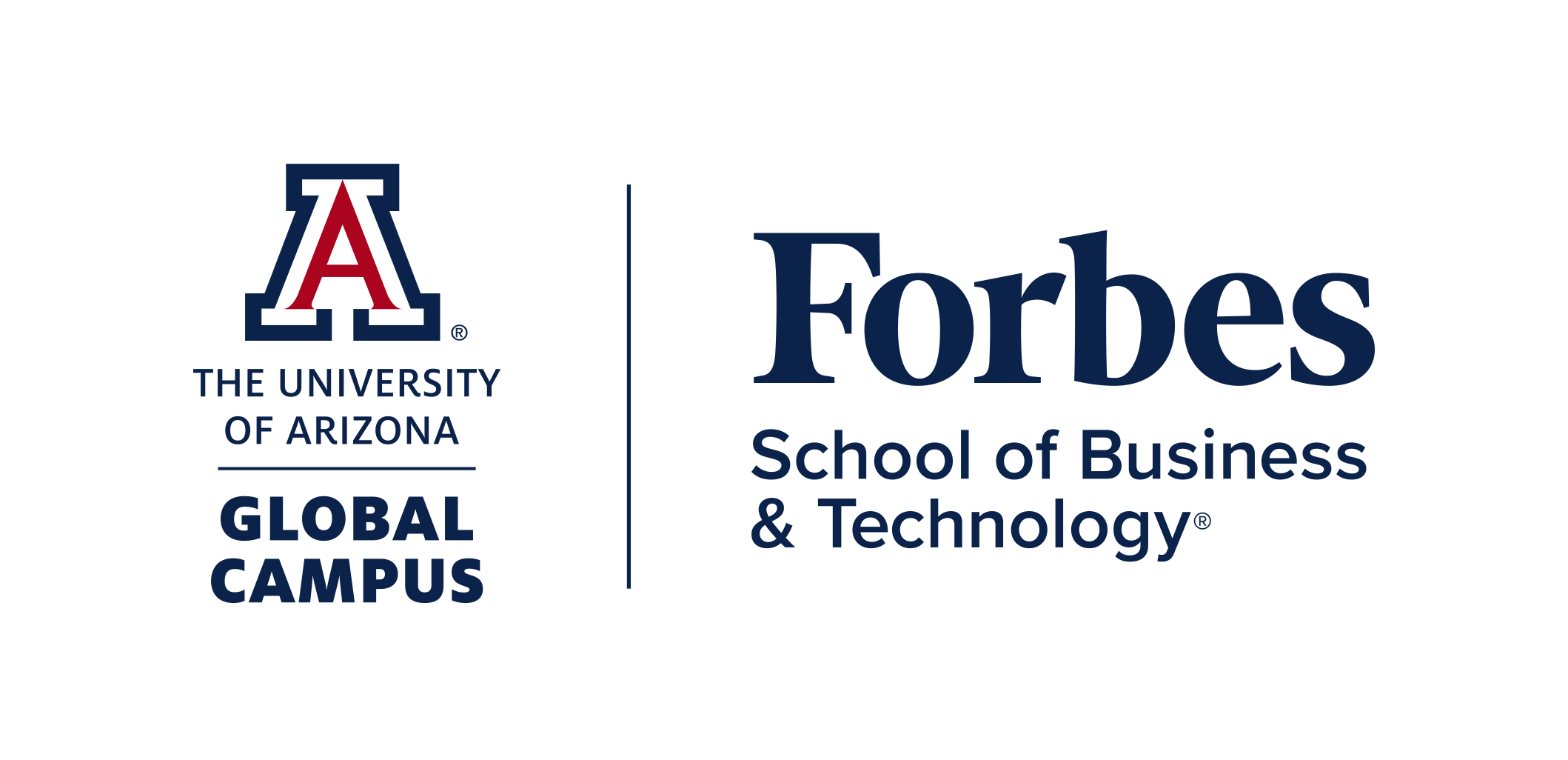 Earn your Master of Accountancy online from the Forbes School of Business and Technology® at the University of Arizona Global Campus. In this IACBE accredited accounting program, which has also received specialized accreditation for accounting by the IACBE, you will evaluate how to research complex accounting issues using professional resources. Many traditional campus-based master's in accounting programs require you to first successfully pass the GMAT (Graduate Management Admission Test) exam before being admitted. Typical test preparation is rigorous, expensive, and time-consuming. The master of accountancy from the University of Arizona Global Campus is an online program that does not require you to take the GMAT exam for admission purposes, giving you a more affordable and flexible online master's degree. Prepare yourself for a career in accounting by enhancing your analytical, communication, and decision making skills that will help you apply the technical knowledge that you will also gain from this program. Scholarships are also available.
The Master of Accountancy graduate program develops your technical knowledge and application skills as well as enhances your analytical, communication, and decision-making skills. This online master of accountancy helps prepare you for careers in public, corporate, and non-business accounting positions. You will learn the differences between accounting and accountancy, as in the real-world and in practice, these two terms are often used interchangeably, but there is a distinct difference between the two. Accountancy is the professional duties of an accountant while accounting is the actual processes. This online graduate degree offers innovative, high-quality learning opportunities for the corporate, governmental, and not-for-profit segments of the marketplace. Upon completion of the online Master of Accountancy degree, you will be able to:
Develop technical knowledge and competency in the field of accountancy
Evaluate how to research complex accounting issues using professional resources
Articulate applied concepts and principles to real-world problems
Assess the relevancy, accuracy, and value of financial and nonfinancial information
Appraise ethical issues and decision alternatives by incorporating professional codes of conduct and social responsibility
Your Courses
in Accountancy
Earn your Master of Accountancy online from the University of Arizona Global Campus. Learn to apply the principles of accounting to solve real-world problems. Designed for professionals, this graduate program develops your analytical and technical skills in accounting. You can also add a specialization to your master's degree to provide further focus to your studies.
Core Requirements (39 credits, all courses are 3 credits.)
Specializations
in Accountancy
Delve into other areas of accounting with a specialization for your Accountancy master's program. You can look at how to identify, detect, and prevent accounting fraud or look into financial accounting and reporting. These accounting specializations allow you to dig deeper into topics that you are interested in and can help shape your career path. A specialization is required for graduation and consists of three (3), three (3) credit courses. Choose from the following two specializations:
Accounting
When you graduate with your Master of Accountancy, you will be prepared for a career in which a broad background and specialized knowledge is required. There is a demand for accountants that possess strong technical and ethical skills, as companies are continuing to hire accountants with advanced degrees to help with risk management and with quality assurance issues. You may choose to enter one of these areas of accounting or start your own accounting business. Whether you end up pursuing a career in accounting or not, this online master's of accountancy can provide you with critical skills that you can take with you in a wide variety of business-related careers. Take a look at your potential career options below.
Qualified
Accountancy Faculty
Your faculty members are here for support as you pursue your online master's degree. You can rely on them in helping you succeed in your online accountancy courses as they are all equipped with advanced degrees and many have professional and practical accounting experience. The first-hand knowledge that your accounting faculty poses can help you apply theory to real-world accounting scenarios.
Need more information? You Got It.