Master of Arts in
Organizational Management
Master of Arts in Organizational Management
Questions? Request Information
Online Masters in Management (MAOM)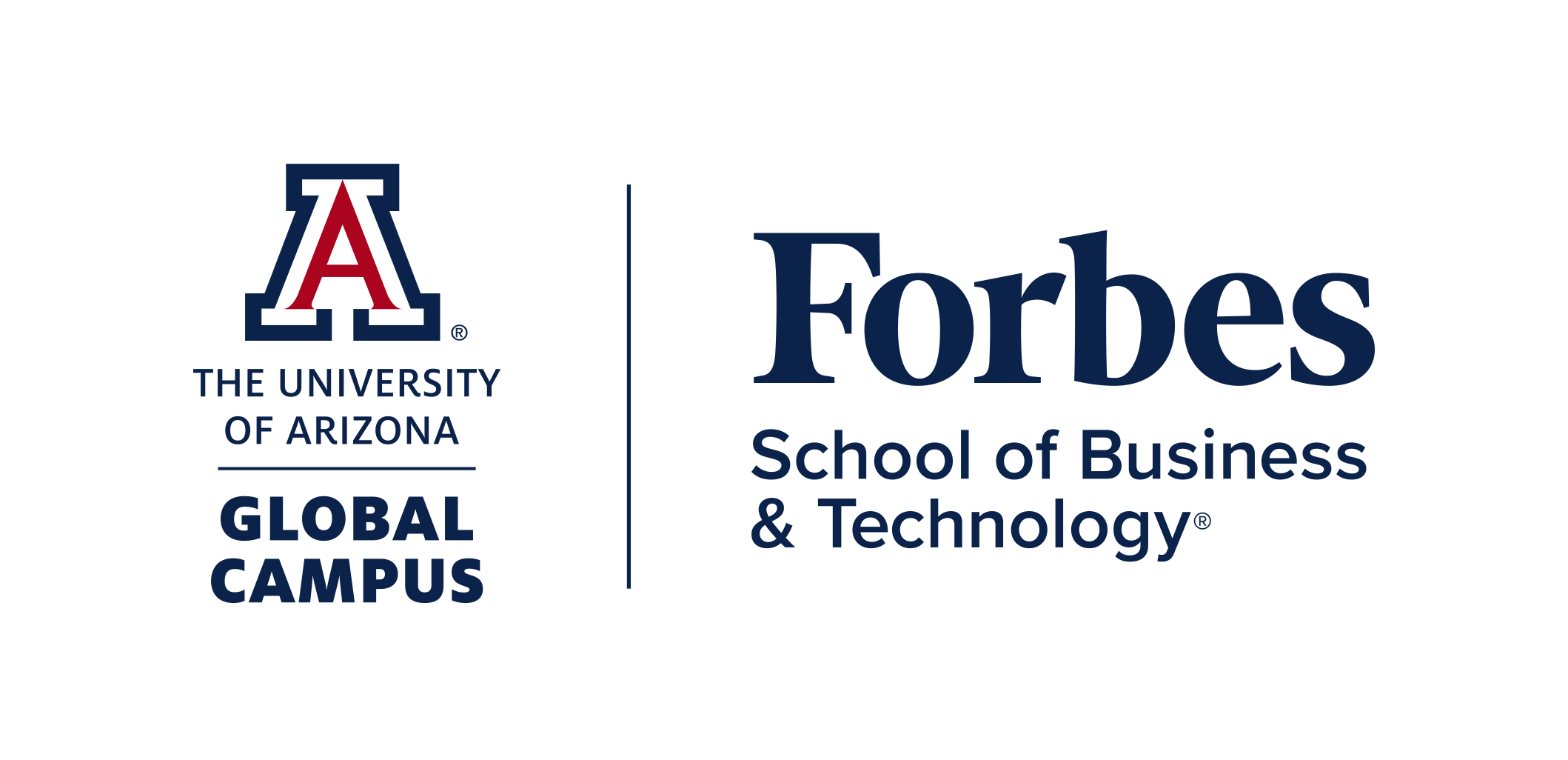 Develop professional competence in a world of rapid change with your IACBE accredited Master's in Organizational Management degree from the University of Arizona Global Campus. Learn how to maintain and manage an organization's activities and employees in a wide variety of organizational management situations. Earn the necessary management expertise to deal with the human aspects of a business organization and inspire others in the workplace. Specific business degree scholarships are also available if you are pursuing your master's in organizational management online.
Global Campus Master's in Organizational Management degree allows you to develop advanced skills in dealing with the complex problems that organizations and individuals face in today's marketplace. A master's in organizational management online offers you courses in organizational change, marketing, decision making, strategic thinking, and innovation that will cultivate the landscape for building an organizational culture that embraces quality and diversity. Pursuing a degree in organizational management allows you to develop the skills needed in order to be a successful organizational manager in the area of business or industry that you decide to follow. Upon completion of this degree program, you will be able to:
Evaluate the role of management practice in organizations and the managerial processes to effectively implement an organizational communication plan
Analyze common behavioral factors that are present in organizations
Analyze the factors that shape the legal environment of an organization
Develop processes and policies to manage human capital in organizations
Evaluate the importance of ethics and corporate social responsibility 
Develop a framework of analysis for strategic planning
Your Courses
in Organizational Management
Your master's in organizational management online degree empowers you to become an effective leader with global vision and awareness. You will choose to complete either the standard master's in organizational management program, which emphasizes the human side of leadership, or add one of the several diverse and dynamic specializations to enhance your organizational management degree.
Major Course Requirements (24 credits, all courses are 3 credits.)
Standard Program Courses (no specialization) (9 credits, all courses are 3 credits.)
Specializations
in Organizational Management
If you decide not to do the standard organizational management program, you can delve into other areas of organizational management by choosing a specialization for your master's in organizational management online program. Each specialization focuses on a unique element within the scope of organizational management that will further enhance your skills and prepare you for a larger range of responsibilities. An organizational management specialization consists of three (3), three (3) credit courses. 
Standard MA in Organizational Management
Careers
in Organizational Management
As a master's in organizational management graduate, you have many options to enter an area of business or industry for which your in-depth knowledge of organizational management has prepared you. You may have the opportunity to enter the corporate sector, start your own businesses, or pursue careers with local, state, or federal government. Below are some popular career choices that can be potential opportunities for organizational management graduates.
Project Manager: With an online master's in organizational management, you will be able to strategically plan and execute certain projects that you oversee. Many organizations have ongoing projects, whether they are with a client or internal. These projects need to be managed and directed by project managers who need to have the necessary management skills.
Human Resources/Training Managers: Organizations also need managers to oversee and supervise various administrative tasks and projects, as well as train incoming employees on companywide practices. These roles vary from company to company and allow you to utilize your master's in organizational management skills effectively to better manage the human aspects of your organization.
Take a look at some other potential organizational management career options below.
Why Choose
Master's in Organizational Management
When deciding to pursue your master's degree, it is important to recognize your career goals and pursue coursework that interests you. If you are trying to decide between a master's degree in organizational management, or a more traditional business program, such as an MBA, it is important to understand the difference between those degrees.
While the MBA programs tend to take a more analytical approach to business, focusing on areas such as accounting, economics, finance, and marketing, the Master of Arts in Organizational Management allows you to focus more on human aspect of business. In the organizational management graduate program, you will learn skills that emphasize leadership and management, which can be a needed asset at any large company or organization. By choosing an organizational management degree path, you can have the opportunity to inspire others to reach their full potential, by implementing practices that embrace work quality and diversity.
Need more information? You Got It.