Bachelor of Arts in
Finance
Bachelor of Arts in Finance
Questions? Request Information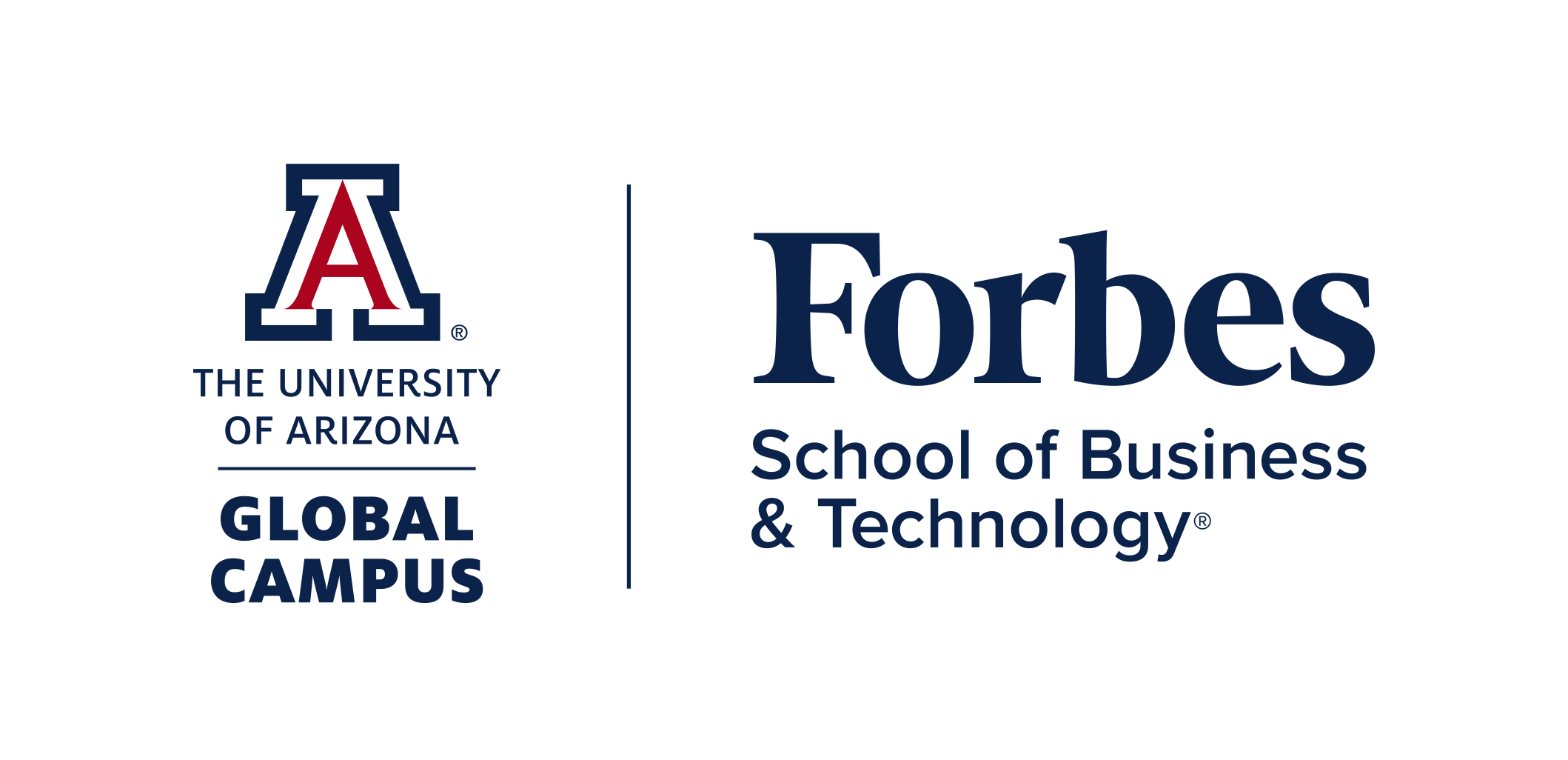 Invest in your future with your IACBE accredited Bachelor of Arts in Finance degree online from University of Arizona Global Campus. Every business is an integrated system and needs professionals with finance skills in long-range financial planning and implementation. By earning your finance degree, you will discover how to measure and secure the efficient use of financial resources. This online finance degree program will start you off by teaching you the main principles of finance and then take you into the principles of investments. During your BA in finance, you will have the opportunity to take classes in international finance or financial risk and mitigation, taking your finance skills even further. Scholarships are also available for those pursuing their finance degree from the University of Arizona Global Campus.
What is a Bachelor's in Finance Degree?
A bachelor's degree in finance provides students the financial skills and knowledge needed to appropriately assess business opportunities in rapidly changing financial markets. A bachelor's in finance is designed to provide students with a strong academic foundation in the field of finance, which in essence is the study of money and how it gets used. Most finance degrees such as the University of Arizona Global Campus's, have students learning a range of finance-related topics such as accounting and economics, and even more in-depth topics such as investments and risk management.
The bachelor's in finance provides you with an understanding of financial analysis, financial management, and financial systems. You will build your skills in long-range financial planning and implementation. Learn problem-solving skills, including the ability to analyze business and financial conditions. Upon completion of the bachelor's degree in finance, you will be able to:
Analyze business and financial conditions using appropriate problem solving skills
Apply financial theories to conduct financial analysis
Appraise financial practices to achieve the efficient use of financial resources
Evaluate the political, social, legal, regulatory, and technological issues in the context of micro-and macro-finance
Evaluate financial information and non-financial information in order to appropriately assess business opportunities
Construct long-range financial planning, implementation, and control systems
Invest in your career with your Bachelor of Arts in Finance from University of Arizona Global Campus. Your online finance degree courses include such in-depth subjects as markets, investments, risk management, and micro and macroeconomics.
Introductory Courses
To help students acclimate to the online classroom, you may be required to complete Introductory Course requirements. Learn more about Introductory Courses. 
Major Course Requirements (45 credits, all courses are 3 credits.)
An emphasis provides you with additional opportunities to broaden and enrich your education that is distinct from and enhances your major. It may be taken as a way to expand career options, to prepare for graduate study, or simply to explore in greater depth an area different from your major. An emphasis consists of 9-12 credits.
When you complete your finance degree online, you will be prepared for a career in which a broad background and general knowledge in the field of finance are requirements. University of Arizona Global Campus's online finance degree will prepare you for a wide variety of finance and accounting-related careers. Take a look at some of these potential finance career options below.
How Long Does It
Take to Get a Finance Degree?
Depending on your level of dedication and full-time status, a bachelor's degree in finance provides entry-level learning opportunities and can usually take full-time students four years to complete. Additionally, a finance degree can be required for many different finance positions in the field, while a bachelor's degree is often a minimum requirement for some finance related certifications. This is something to take into consideration when planning out both your education and career goals.
Faculty & Support
Finance Majors
The University of Arizona Global Campus's qualified and distinguished finance faculty members are here to support you throughout your education, as you can rely on them in helping you succeed in your degree in finance. You will be learning from the best, as our finance faculty have had many years in the industry and poses a range of financial certifications. By having faculty and professors who have the professional and necessary real-world experience in finance, you and your degree are given added value.
Need more information? You Got It.
The UAGC Welcome Grant
Extended Through August 2021
Save up to $1,200* per academic year on your undergraduate tuition with the Welcome Grant. UAGC believes you deserve access to a quality education without cost getting in the way. As a new undergraduate student, you may be eligible to save on your tuition. Contact us today to find out if you qualify for this cost-saving opportunity
* Must be a new student enrolling in an undergraduate degree level program. This includes students who enrolled prior to July 2021, but did not matriculate in their degree program, and students who previously graduated with an associate degree from UAGC or Ashford University and are enrolling in bachelor's degree program. To maintain eligibility, cannot exceed 365 days of consecutive non-attendance. There are no additional steps for the student after completing the Online Application. This grant applies only to tuition charges and does not include any savings for books and/or fees. Cannot be receiving any other institutional offers or grants excluding the Bridge Grant, the Alumni Grant, and the Referral Offer, as applicable.