Bachelor of Arts in
Marketing
Bachelor of Arts in Marketing
Questions? Request Information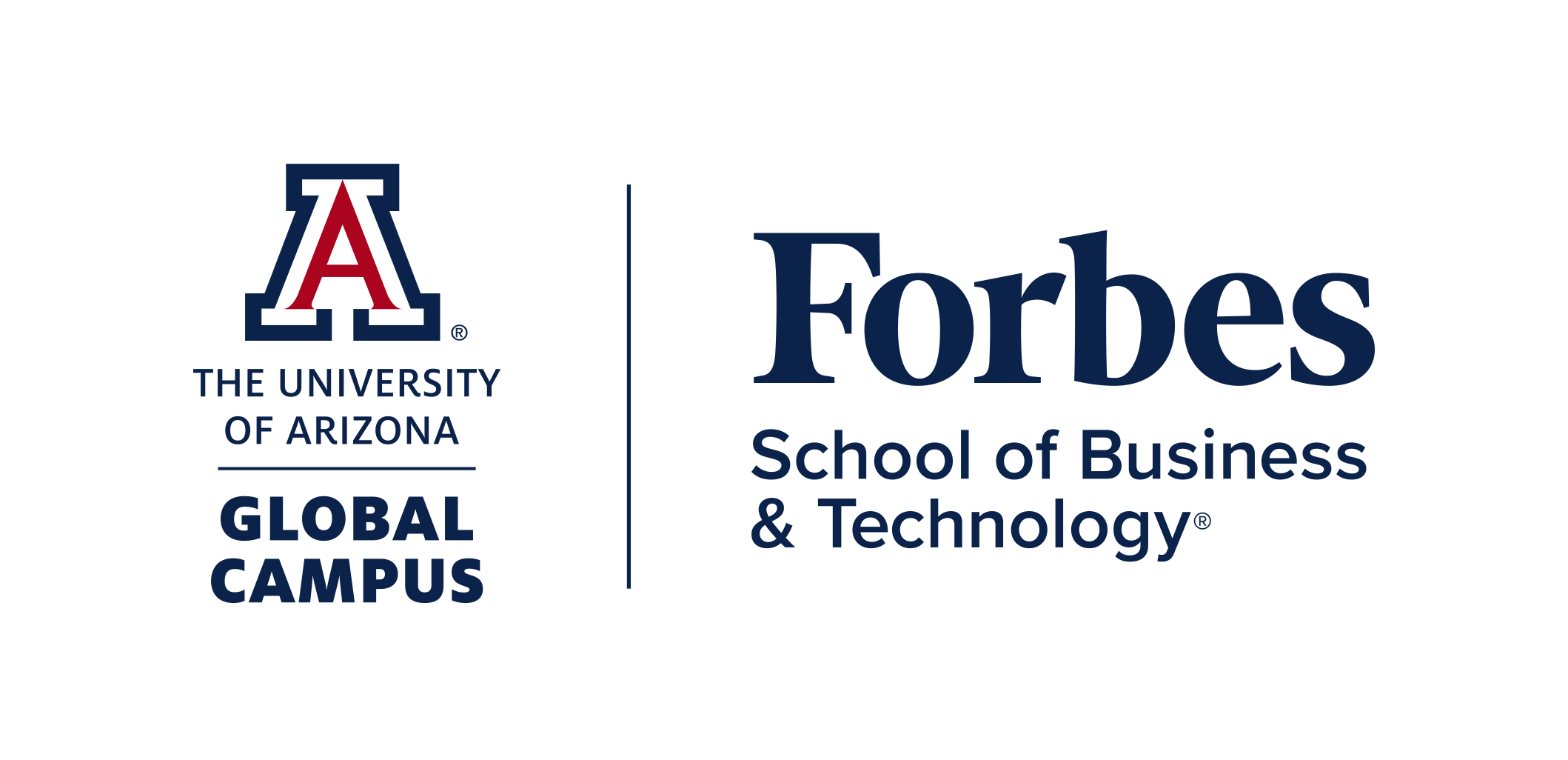 Marketing bridges the gap between businesses and potential customers as it is centered around creativity, problem-solving, and educating potential customers about your product and service. It is a complex discipline that combines elements of advertising, communication, research, and finance. The online marketing degree from the Forbes School of Business and Technology® at the University of Arizona Global Campus was created to develop the skills and knowledge you will need to succeed in the marketing field. Help companies build and maintain relationships with their clients and customers by pursuing your bachelor's degree in marketing. Scholarships are also available.
What is a Marketing Degree?
Designed to build a strong foundation in marketing, a marketing degree equips students with the skills needed to identify, anticipate, maintain, and satisfy customer needs and wants. By addressing these needs properly, marketers can successfully create interest and demand for a business's product or service. While lower division courses address similar foundational concepts as a business degree, core marketing courses heavily focus on fundamental marketing ideas and specifically prepare students for a variety of career options.
The Bachelor of Arts in Marketing program focuses on preparing you for a professional career in marketing. The program provides an academic baseline in business topics such as management, communications, and economics. You will then build upon your baseline by developing technical knowledge and application skills in market research, consumer behavior, advertising, and marketing strategy. When you successfully complete the a online marketing degree, you will be able to:
Apply management and marketing concepts to diverse marketing needs within domestic and multiple global cultures
Employ market research, data analysis, and analytics techniques to make informed marketing decisions
Compare legal, ethical, sustainable, and socially responsible marketing principles
Utilize appropriate marketing communications and digital practices to meet organizational and consumer needs
Create a strategic marketing plan for a dynamic business environment
Your Courses
in Marketing
The curriculum for the online Bachelor of Arts in Marketing degree covers essential components of the marketing discipline. You will explore topics such as advertising, communications, economics, digital marketing, market research, and business law. 
Introductory Courses
To help students acclimate to the online classroom, you may be required to complete Introductory Course requirements. Learn more about Introductory Courses. 
Major Course Requirements (45 credits, all courses are 3 credits.)
 
An emphasis provides you with additional opportunities to broaden and enrich your education that is distinct from and enhances your major. It may be taken as a way to expand career options, to prepare for graduate study, or simply to explore in greater depth an area different from your major. An emphasis consists of 9-12 credits.
Your online marketing degree will prepare you for a gratifying career in the marketing field. Upon completion of your online bachelor's degree in marketing, you will be equipped with the skills needed for a wide variety of entry-level positions and roles such as advertising, data analysis, market research, retail management, sales, and more. Take a look at your potential marketing career options below, to see which option best fits your interests.
Online Degree in Marketing
Why Choose UAGC
Experience an online classroom that can give you the flexibility to create your own schedule, so that you can complete your coursework more efficiently. Having a flexible online classroom can help you pursue your degree in marketing at any stage in your life, giving you more of a motivation to start back on the path to a higher education. Here at the University of Arizona Global Campus, you will be given access to 24/7 online support and service along with the necessary tools and technology for you to successfully complete your marketing degree online.
With today's business industry continuously evolving, it is important to learn the latest marketing skills and knowledge in order to stay competitive. Within your marketing degree, you will be introduced to current and relevant subject material that is specific to the latest marketing industry trends.
Earning your marketing degree online gives you the ability to continue with your current responsibilities while attending college at the same time. Whether you have current marketing and business experience or are new to the field, pursuing your Bachelor of Arts in Marketing can give you the necessary knowledge and skills to identify the needs of your customers, promote products effectively, and assess market trends all while sticking to your busy schedule.
The UAGC Welcome Grant
Extended Through August 2021
Save up to $1,200* per academic year on your undergraduate tuition with the Welcome Grant. UAGC believes you deserve access to a quality education without cost getting in the way. As a new undergraduate student, you may be eligible to save on your tuition. Contact us today to find out if you qualify for this cost-saving opportunity
* Must be a new student enrolling in an undergraduate degree level program. This includes students who enrolled prior to July 2021, but did not matriculate in their degree program, and students who previously graduated with an associate degree from UAGC or Ashford University and are enrolling in bachelor's degree program. To maintain eligibility, cannot exceed 365 days of consecutive non-attendance. There are no additional steps for the student after completing the Online Application. This grant applies only to tuition charges and does not include any savings for books and/or fees. Cannot be receiving any other institutional offers or grants excluding the Bridge Grant, the Alumni Grant, and the Referral Offer, as applicable.