Bachelor of Arts in
Organizational Management
Bachelor of Arts in Organizational Management
Questions? Request Information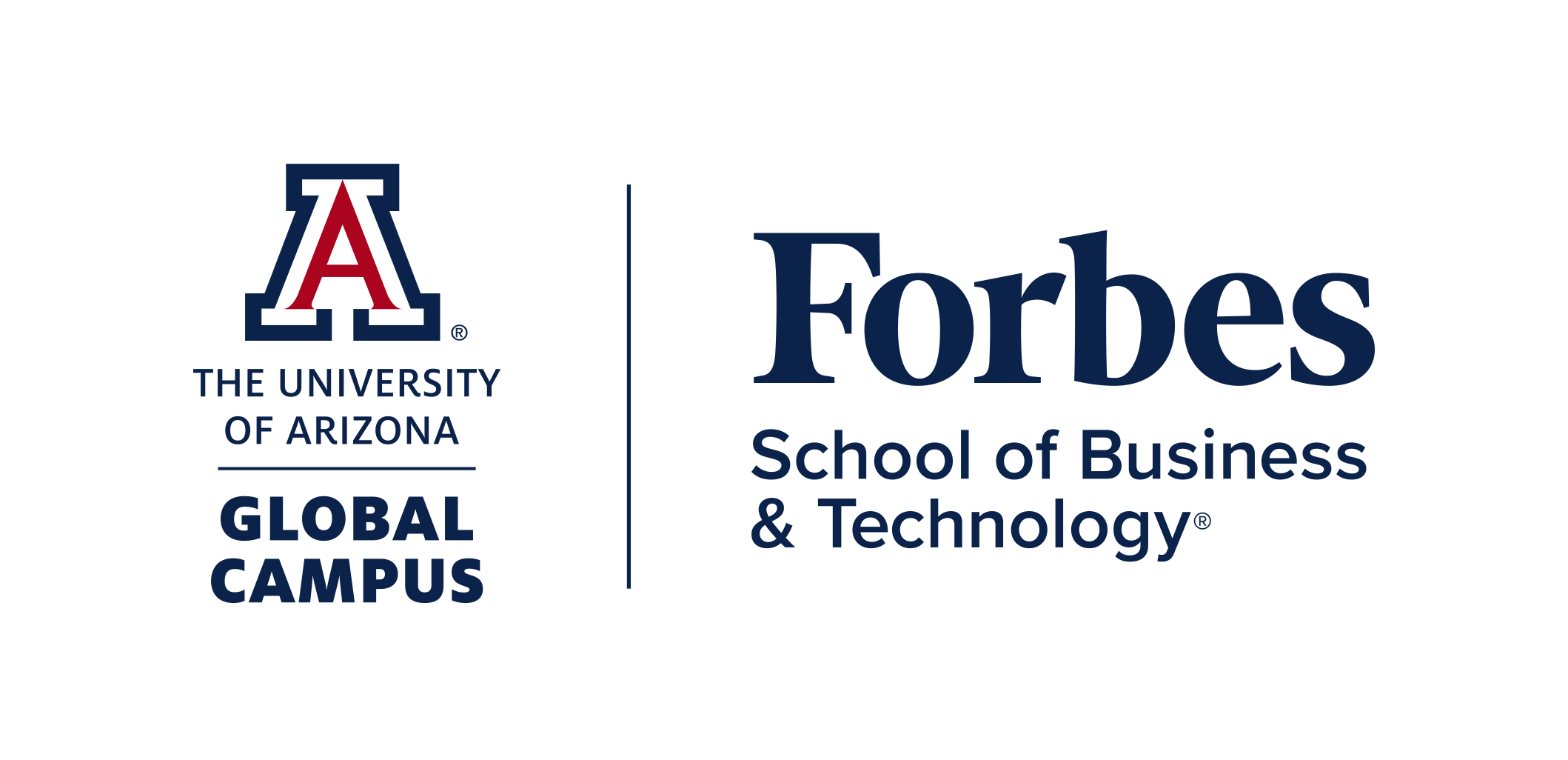 Improve your understanding of how organizations function and develop effective skills in management and leadership when you pursue your  Bachelor of Arts in Organizational Management degree from IACBE accredited University of Arizona Global Campus Scholarships are also available.
In the Bachelor of Arts in Organizational Management degree program, you will examine the human side of managing organizations, including communications, group behavior, decision-making, human resource management, and ethics. Upon completion of the Bachelor of Arts in Organizational Management degree program, you will be able to:
Examine one's personal leadership style and determine its appropriateness to various organizational situations
Formulate management-level decisions within the organizational framework
Formulate strategies for effective team development
Analyze alternative solutions for complex business problems
Compare and contrast individual characteristics that influence work behaviors and organizational effectiveness
Analyze the impact of social problems on the workplace at the individual, group, organizational, and societal levels
Your Courses
in Organizational Management
Your coursework includes studies in strategic planning, leadership, sociology, HR management, and more. You can also add a specialization to your degree to provide further focus to your studies.
Introductory Courses
To help students acclimate to the online classroom, you may be required to complete Introductory Course requirements. Learn more about Introductory Courses.
Major Course Requirements (39 credits, all courses are 3 credits.)
Emphases
for Organizational Management
Careers
in Organizational Management
After graduation, you will be prepared for a career as a leader of organizations. You may choose to pursue a job search in business, to start your own business, or to pursue careers with local, state, or federal government organizations. Take a look at your potential career options.
Need more information? You Got It.