Bachelor of Arts in
Human Resources Management
Bachelor of Arts in Human Resources Management
Questions? Request Information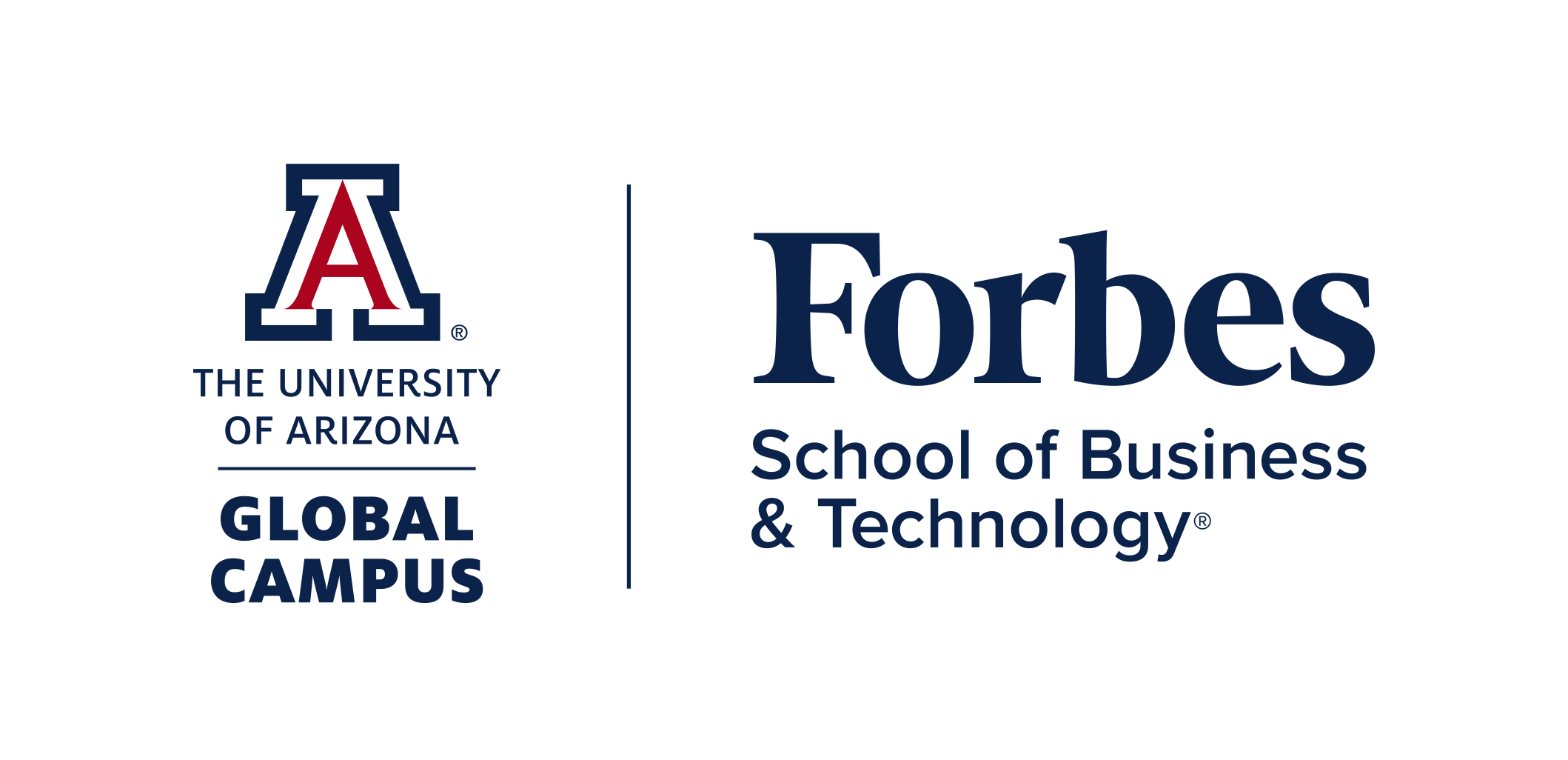 Earn your Bachelor of Arts in Human Resources Management online from the University of Arizona Global Campus. Discover the necessary skills needed to recruit, motivate, and retain employees in your organization by becoming an effective management leader. By earning your bachelor's in human resources management, you will learn foundational HR skills, as well as comprehensive business practices. Scholarships are also available.
What is a BA in Human Resources Degree?
A bachelor's in human resources degree can prepare you for a variety of careers where problem-solving and communication skills are a must. More specifically, an HR degree can equip you with the skills needed to work in the human resources field. As an HR professional, you can be a necessary asset to a successful business, and you will be ready for a variety of business settings. A bachelor's in human resource will teach you the fundamentals and best practices of HR as well as help prepare you for ethical and legal decision making.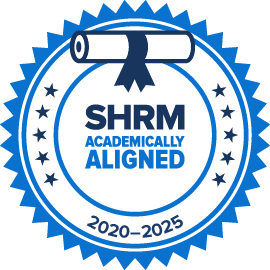 This IACBE accredited degree demonstrates your knowledge and understanding of the human resources function within modern, complex organizations. The Society for Human Resource Management (SHRM) has acknowledged that the University of Arizona Global Campus' Bachelor of Arts in Human Resources Management (BAHRM) in the Forbes School of Business and Technology® fully aligns with SHRM's HR Curriculum Guidebook and Templates, which define the human resources (HR) content areas and competencies that should be studied by HR students at the undergraduate level. Students enrolled in good academic standing, are eligible to apply for the SHRM Certified Professional (SHRM-CP) examination in their final year of study.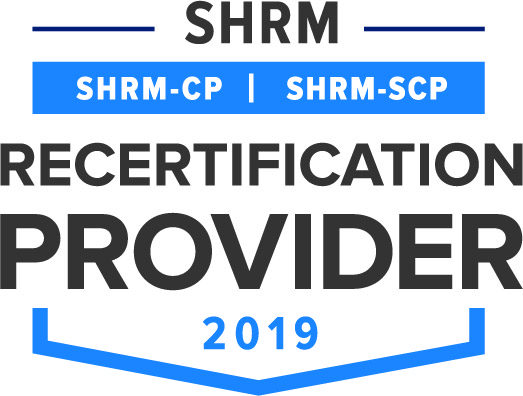 This program is also recognized as a SHRM Recertification Provider. With this designation, specific courses are eligible for SHRM Professional Development Credits (PDCs) which support the recertification efforts of the professionals who have obtained the SHRM-CP® or SHRM-SCP® Certifications.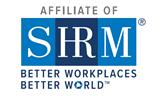 All students are welcome to join the Global Campus / Forbes School of Business and Technology® Society for Human Resource Management (SHRM) Chapter. Statistics show that networking is the highest rated activity in career advancement. The AU FSBT SHRM Chapter is an affiliate of the Society of Human Resource Management (SHRM), and offers free membership to students as well as the opportunity to gain valuable experience as a volunteer chapter leader.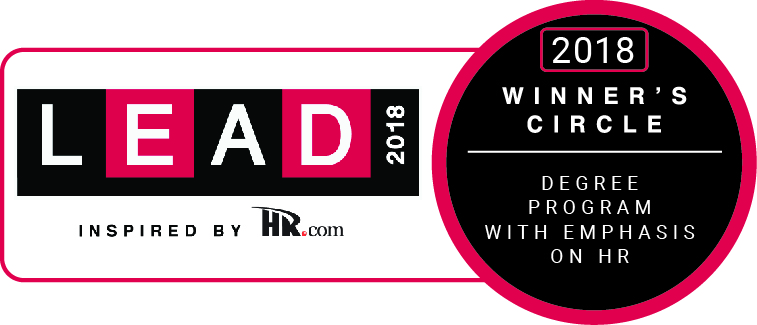 HR.com, an online resource promoting education, career development, and compliance in the HR field, awarded this program with a Leadership Excellence and Development (LEAD) Award for 2018. The program was cited as one of the top 15 degree programs with an emphasis on Human Resources.
The University of Arizona Global Campus online Bachelor of Arts in Human Resources Management degree demonstrates your knowledge and understanding of the human resources function within modern, complex organizations. Upon completion of the Bachelor of Arts in Human Resources Management degree online, you will be able to:
Evaluate internal and external organizational environments and the impact of their interrelationships on human resource functions
Analyze the process of job analysis, staffing, appraisal and compensation, training, career planning, and organizational development
Examine the interaction among management, labor, and labor law
Assess and develop methods designed to prevent employer liability and labor-relation issues (anti-discrimination statutes, employee and labor relations, union and non-union environment issues)
Analyze the ethical, legal, and safety challenges faced in the workplace
Your Courses
in Human Resources Management
In this curriculum, you will learn about the business, ethical, legal, and social factors that shape today's workplace. Your bachelor of human resources degree courses cover a variety of subjects from recruitment and training to labor laws, compensation, and benefits. You can also add a specialization to your human resource bachelor's degree to provide further focus to your studies.
Introductory Courses
To help students acclimate to the online classroom, you may be required to complete Introductory Course requirements. Learn more about Introductory Courses.
Major Course Requirements (45 credits, all courses are 3 credits.)
Emphases
for Human Resources Management
An emphasis provides you with additional opportunities to broaden and enrich your education that is distinct from and enhances your major. It may be taken as a way to expand career options, to prepare for graduate study, or simply to explore in greater depth an area different from your major. An emphasis consists of 9-12 credits.
Careers
in Human Resources Management
There are many HR career opportunities that you could pursue with your online Bachelor's in Human Resources Management. These may include: Human Resources Manager, Compensation Specialist, Benefits Administrator, and Training Manager. Many of these roles are widely applicable to a variety of industries and employment settings, with a few examples listed below.
Possible HR Employment Settings
Small Business
Large Corporation
Local, State, or Federal Government
Nonprofit Organization
Retail Business
Education
Healthcare Industry
Learn more about other potential career options below.
What is Human Resources?
The Role of an HR Department
A human resource department is an important aspect of maintaining employee well-being in many different business settings. Being able to solve problems that are impacting your fellow employees, while growing and developing others professionally and personally is common. You will also help employees solve issues and address internal staffing problems by being able to balance legal and ethical guidelines to keep your workforce happy and safe. Additional responsibilities can often include payroll, hiring, firing, training, and staying updated on the latest state and federal laws related to employees.
Scholarship Opportunities
Human Resources
Finding the necessary funds to obtain your human resources degree online can be a challenge. UAGC offers scholarship opportunities if you are pursuing one of the business-related degrees within the Forbes School of Business and Technology®. You may apply to multiple scholarships at once, and they do not have to be repaid. Don't let finances get in your way from pursuing your bachelor's degree in human resources. Apply today and become an HR leader, skilled manger, or a strategic thinker in your business.
Need more information? You Got It.
The UAGC Welcome Grant
Extended Through August 2021
Save up to $1,200* per academic year on your undergraduate tuition with the Welcome Grant. UAGC believes you deserve access to a quality education without cost getting in the way. As a new undergraduate student, you may be eligible to save on your tuition. Contact us today to find out if you qualify for this cost-saving opportunity
* Must be a new student enrolling in an undergraduate degree level program. This includes students who enrolled prior to July 2021, but did not matriculate in their degree program, and students who previously graduated with an associate degree from UAGC or Ashford University and are enrolling in bachelor's degree program. To maintain eligibility, cannot exceed 365 days of consecutive non-attendance. There are no additional steps for the student after completing the Online Application. This grant applies only to tuition charges and does not include any savings for books and/or fees. Cannot be receiving any other institutional offers or grants excluding the Bridge Grant, the Alumni Grant, and the Referral Offer, as applicable.