Bachelor of Arts in
Business Administration
Bachelor of Arts in Business Administration
Questions? Request Information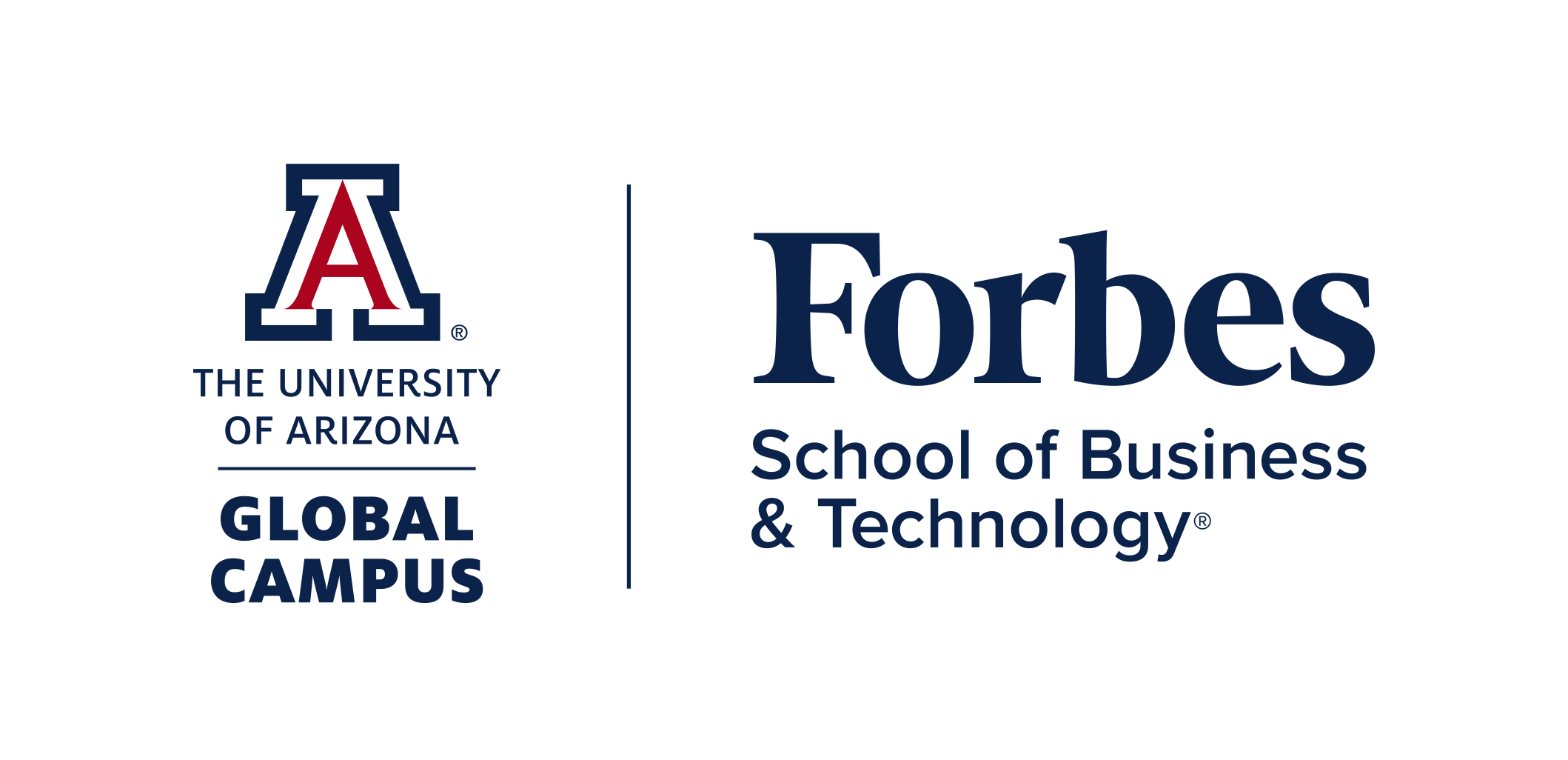 Acquire business administration skills that are tailored to help you in your professional business career. With your online Bachelor of Arts in Business Administration degree from the University of Arizona Global Campus, you will increase your project management, critical thinking, and leadership skills. This range of experience will allow you to prepare for a wide variety of career options, allowing you to choose a business or management career specific to your interests.
You can also prepare yourself for a path to graduate school with the technical knowledge and critical thinking skills you need to communicate ideas in a collaborative business environment. Specific business degree scholarships are also available to you whether you are pursuing your bachelor's degree or your graduate degree.
What is a Bachelor's in Business Administration Degree?

A business administration degree can prepare you for a variety of careers where core business fundamentals and problem-solving skills are a must, as this degree is designed to provide students with a robust academic foundation in business administration. This robust academic foundation consists of core business fields such as entrepreneurship, project management, finance, marketing, and many others. Additionally, a degree in business administration can provide versatile and transferable skills that students can learn either from their general courses or from a specialization. As a business professional, you can be a necessary asset to a successful organization, and will be ready for a variety of business settings.
While earning your bachelor of arts in business administration you will study a variety of subjects including finance, human resource management, information systems, international management, logistics management, marketing, operations management, project management, and public administration. If you successfully complete your online bachelor's in business administration degree program you will be able to:
Examine the role of competitive advantage in business environments using strategic and operational methods. 
Compare and contrast regional, national, and international business environments.
Evaluate the legal, social, political, and economic environments of business.
Analyze financial information and other business data to ensure effective managerial decision-making.
Design effective solutions by diagnosing organizational problems.
Create a strategic business plan.
Your Courses
in Business Administration
Whether you are deciding to go back to school or it's your first time pursuing an online college degree, our bachelor of arts in business administration degree allows you the flexibility to create your own schedule to complete the course work. Online business degrees are a great choice for any student, as they allow for a wide range of career options.
You have a choice when pursuing your bachelor's in business administration degree, either to take a standard program composed of major course requirements, or you may choose to add a specialization or a transfer concentration. Please note that you must complete the business administration major course requirements' capstone course before you can begin any specialization.
Introductory Courses
To help students acclimate to the online classroom, you may be required to complete Introductory Course requirements. Learn more about Introductory Courses.
Major Course Requirements (48 credits, all courses are 3 credits.)
Emphases
for Business Administration
An emphasis provides you with additional opportunities to broaden and enrich your education that is distinct from and enhances your major. It may be taken as a way to expand career options, to prepare for graduate study, or simply to explore in greater depth an area different from your major. An emphasis consists of 9-12 credits.
Careers
in Business Administration
Almost every organization or company has some component of business administration incorporated into their day-to-day operations, which is why online business degrees can open a range of possible career paths. When you complete the online bachelor's program for business administration, you will be prepared for a career in which a broad background and general knowledge in the field of business will be required. The knowledge that you will receive from your business classes will prepare you for a wide variety of career options, allowing you to choose a career path that is specific to your interests. Take a look at your potential career options.
Why Choose UAGC
Business Administration Degree
Connect with other like-minded business administration students who share a passion for the business world. Learn from professors who have relevant knowledge and experience to help you grow in your business career. Meet with past alumni for advice and possible career opportunities.
Payment options that fit your life and needs. You'll find a wide range of funding options and manageable payment plans to earn your business degree. While we are affordable, we are by no means a "cheap business administration degree," in the sense that this education will be very valuable due to the quality of material and instruction.
Get online help that fits your schedule. 24/7 online support that ranges from live chat to over the phone service, to help you along the journey to earning your bachelor's degree in business administration.
Need more information? You Got It.
The UAGC Welcome Grant
Extended Through August 2021
Save up to $1,200* per academic year on your undergraduate tuition with the Welcome Grant. UAGC believes you deserve access to a quality education without cost getting in the way. As a new undergraduate student, you may be eligible to save on your tuition. Contact us today to find out if you qualify for this cost-saving opportunity
* Must be a new student enrolling in an undergraduate degree level program. This includes students who enrolled prior to July 2021, but did not matriculate in their degree program, and students who previously graduated with an associate degree from UAGC or Ashford University and are enrolling in bachelor's degree program. To maintain eligibility, cannot exceed 365 days of consecutive non-attendance. There are no additional steps for the student after completing the Online Application. This grant applies only to tuition charges and does not include any savings for books and/or fees. Cannot be receiving any other institutional offers or grants excluding the Bridge Grant, the Alumni Grant, and the Referral Offer, as applicable.