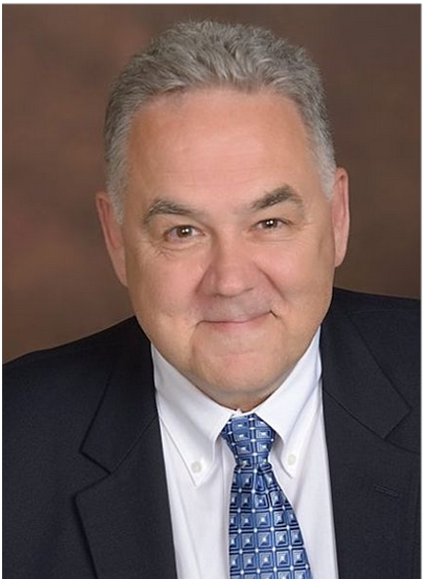 Bill Davis, MA, CM, C.Mgr, CDM, CCTS
Program Chair
College
Forbes School of Business and Technology®
Biography
Bill Davis has extensive experience and education in all aspects of business: consultant, management, leadership, sales, marketing, strategic planning, human resources, and organizational change. He has over three decades of experience working in the beverage industry, specifically in the PepsiCo system, a Fortune 500 company, serving in front, middle management, and executive level leadership positions.
Bill is a pracademic who successfully transitioned his highly successful career into academia. He has over 18 years of extensive academic experience serving as a program chair, lead faculty, assistant professor, core faculty, instructor, instructional specialist, instructional specialist manager, and associate faculty. He loves furthering student learning and seeing student success.
Bill has received numerous local and national awards for excellence in teaching, leadership, management, community service, scholarship, sales, and marketing. Recently, Bill was recognized by the Forbes School of Business and Technology® for Excellence in Service (2016), Excellence in Teaching (2017), and Excellence in Scholarship (2018). In 2016, Bill received the Distinguished University of Arizona Global Campus President's Award for his service to the university. In 2019, he was named University of Arizona Global Campus Faculty of the Month. He has successfully taught over 300+ courses in accelerated education, developed 20+ courses and curriculum, and contributed to academic textbooks. In 2008, Bill received the Distinguished CAP Award for Excellence in Teaching from the Commission for Accelerated Programs. He was one of three educators in the nation to receive this award. He was also awarded the Institute of Certified Professional Manager's (ICPM) Managerial Excellence Award (2016). Bill is on their Board of Regents and Chair of their Bylaws and Policy Committee. Bill served 5 years as a Board Member in ADEIL, the Association for Distance Education and Independent Learning and has received ADEIL's Excellence in Leadership and Course Awards. He has served and been a Board Member of numerous organizations in his community, specifically United Way and Optimist International.
Here is a local article on Bill's work in his community: Man on the run: For Bill Davis, life means getting involved
Bill has published and presented at numerous academic conferences nationally and internationally and to several businesses, community organizations, and Fortune 500 companies. Bill has published 150+ articles on business, strategic planning, marketing, management, leadership, organizational change, and adult learning and development. In 2019, he coauthored "Staying Engaged It's Essential – Leadership Principles for Success."
Here is a sample of Bill's body of work:
5 Effective Leadership Attributes for Emerging Leaders (B.Davis)
Groups, Teams, and Positive Interdependence – Suggestions for Managing Organizational Change (B.Davis)
Execution and Measurement – Two Steps for Success and Relevance (B.Davis)
Stay Engaged…It's Essential! - Chunks of Leadership Wisdom and Knowledge to Improve Your Leadership Effectiveness (B.Davis, M.McAuliffe, and C. Minnick).
2019 UAGFC Faculty of the Month: Bill Davis
Learning in Practice – Collaboration of Several Short Articles – By Professors Dr. Avisha Sadeghinejad and Bill Davis
The Value of Purpose, Passion, and Vision, and How to Achieve Success
Questions? Talk with an Advisor