Master of Science in
Technology Management
Master of Science in Technology Management
Questions? Request Information
Online MS in Technology Management (MSTM)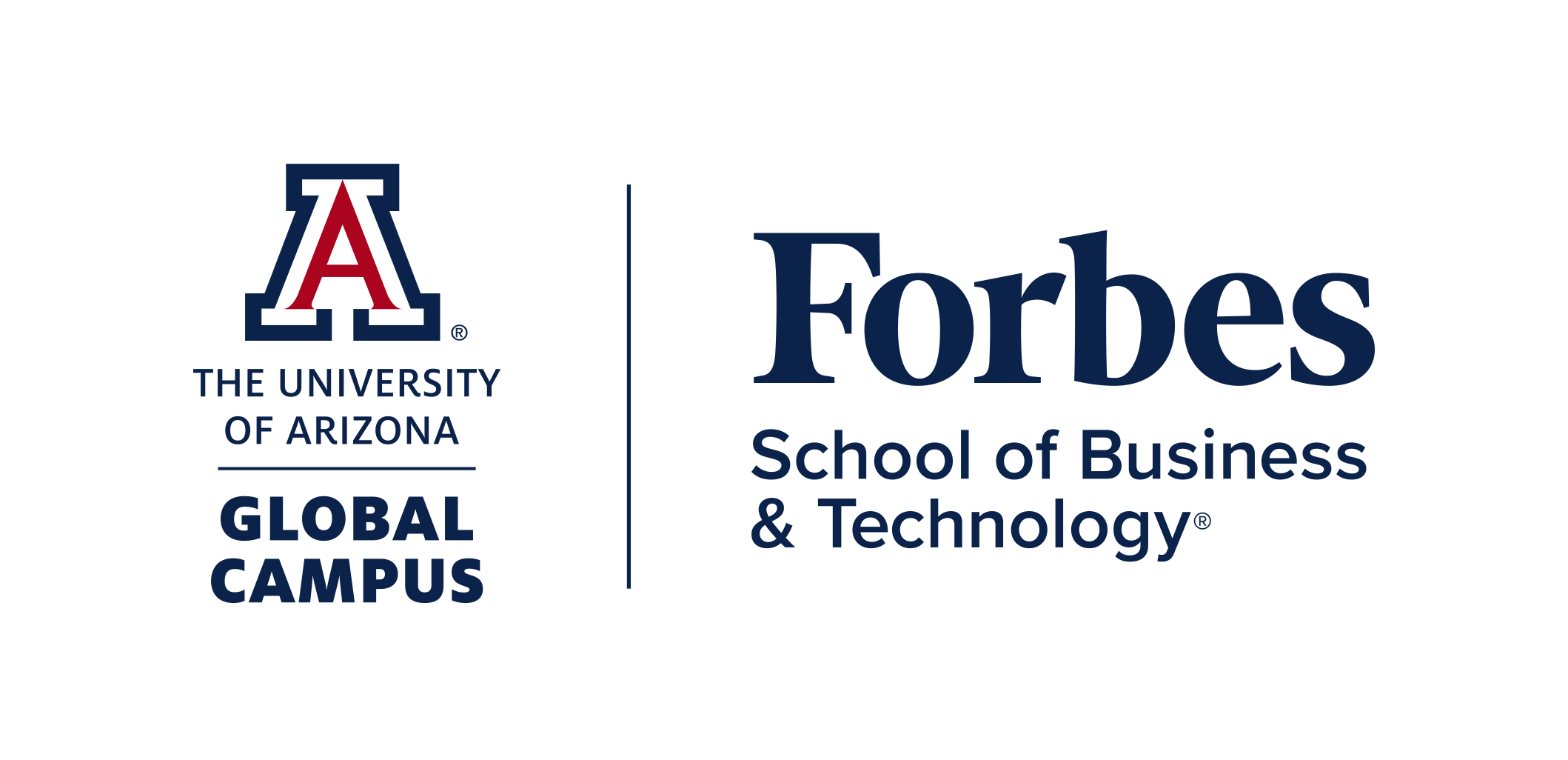 The Master of Science in Technology Management degree from the Forbes School of Business and Technology® at the University of Arizona Global Campus provides you with skills required for employment in fields that leverage the application of technology in a managerial role.
The degree program allows you to leverage the full potential of technology and organizational resources to achieve business objectives. You will study managerial skills required to successfully deploy technology to improve decision making, enhance operational efficiencies, prepare policies and action plans, and promote new products and services resulting in organizational profitability.
The Master of Science in Technology Management will build both your technological knowledge and your business skills. Coursework covers strategy, governance, organizational management, and the role of technology in specific fields. You'll also explore business essentials such as project planning, operations management, procurement, statistics, financial accounting, and business ethics. Learn how to get the most out of technology and the people who use it. Upon completion of the Master of Science in Technology Management degree program, you will be able to:
Assess business adaptations of information and technology to enhance the strategic competitive advantage of an organization
Identify, model, and promote the required management and leadership skills to succeed in a culture of innovation
Plan the implementation of technical projects while effectively utilizing human and financial resources to improve the operational efficiencies of an organization 
Determine the appropriate technologies to enhance communication and collaboration within an organization
Analyze issues of ethical and social responsibility within an organization
 
Your Courses
in Technology Management
The core curriculum for the Master of Science in Technology Management covers the management essentials needed to make technology decisions that solve business problems in an organization. You will also select three elective courses that will add further focus to your degree program. Elective course options include BUS 612, BUS 642, BUS 660, BUS 661, INF 620, INF 630, ISM 643, MHA 605, MHA 616, and MHA 626. 
Core Course Requirements and Electives (27 core course credits and 9 elective course credits, all courses are 3 credits.)
 
Careers
in Technology Management
When you graduate with your Master of Science in Technology Management, you will be prepared for management positions that require technological, scientific, or engineering expertise. Take a look at some of the potential technology management career options.  
Need more information? You Got It.
Check out the links below to learn more about this degree.