Questions? Request Information
BSN Program Mission Statement
The mission of the RN-BSN program is to prepare registered nurses to further develop their ability to lead and provide compassionate, competent patient care to diverse populations across the lifespan using evidence-based practice.
To develop nursing students' technology skills and the latest modalities to effectively teach patients and their families
To foster personal development in terms of building self-confidence, ethical values, integrity, and an appreciation for the uniqueness of each individual
To foster a more inclusive worldview as the patients/clients become increasingly diverse in ethnicities, healthcare beliefs, and practices
To cultivate professionalism among nursing students within more complex healthcare systems as demonstrated in the practice settings
To prepare students for graduate education
Students in the Bachelor of Science in Nursing program at UAGC may be eligible to receive up to 20 non-traditional elective credits through Prior Learning Assessment for completing the NCLEX-RN® exam. Students should wait until all previous post-secondary coursework has been reviewed and then contact their academic advisor to determine if there is a need for the exam to be reviewed for college credit. To request the credit to be applied, students must complete the Application for NCLEX-RN Exam Credit, provide a copy of their current RN license, write a 1–3 page essay, and submit all documents to [email protected].
Take the Next Step
Learn more about how to get started in your degree program.
Degree Completion Journey
Your RN to BSN courses will foster your personal development – building self-confidence, ethical values, integrity – while cultivating your professional knowledge of technologies and modalities to effectively communicate with patients and their families. Your coursework and practice experiences cover a wide range of content, from patient care quality and safety to leadership, community health, ethics, and technology. In your practice experiences, you will acquire knowledge and skills by interacting with healthcare professionals and engaging in rich learning simulations. You will also focus on developing and refining interprofessional, leadership, and assessment in intervention skills.
Freshman Year
As a new student at the University of Arizona Global Campus, there are many things to look forward to on one's academic journey. Beginning with this first course, students can look forward to acquiring tools and strategies for academic success. Students will apply personal strengths, skills, and lifelong learning strategies to career competencies, making a meaningful connection between their learning and their future professional work. The goal of this course is to enlighten and empower students personally, academically, and professionally. This course is not available for non-degree seeking students and is not available as an elective.

This course offers an overview of digital literacy as it applies to personal, academic, financial, and professional success. Students will analyze the impact of digital technology on personal and social communication to develop digital literacy skills that will assist in achieving academic and career goals. An overview of financial literacy in the digital age is introduced with practical strategies for application in personal and professional life.

Learn and use key, practical skills that are applicable at home, at work, and in all UAGC courses! As UAGC students progress in their academic journey, strategies for personal, professional, and academic success continue to develop. This introductory course takes a two-pronged approach to setting students on a path to success. It merges fundamental informational literacy concepts with essential resources and skills that prepare students for college and career. Students learn how to identify, locate, evaluate, apply, and acknowledge information obtained through UAGC Library databases and internet search engines. By applying the research process, students sharpen critical thinking skills and learn to use information ethically. The final project is a practical and relevant opportunity for students to apply their learning in personally, professionally, and academically meaningful ways.

This course is designed to aid students in understanding the dynamics of interpersonal relationships. Verbal and nonverbal communication patterns between people in personal, social, academic, and professional settings will be examined, and the nature of those interactions will be evaluated using contemporary communication theory. The course will enable students to identify their interpersonal communication behaviors and to more critically evaluate their own oral communication and that of others. A primary goal of the course is to improve the quality of students' communication in their personal and professional relationships.

This course is designed to expand students' appreciation of film and knowledge of how films are made. Through analysis of storytelling in a visual medium, students will examine the ways in which movies are shot, develop characters, evoke emotion, depict physical reality, reflect society, and have the power to influence it. Though the focus of the course is film itself, students will gain deeper intercultural fluency while growing their skills in critical thinking, written communication, and visual analysis.

This course is designed to enable students to develop competence in analyzing, organizing, and developing ideas. Additionally, students will locate and use library resources to support ideas, and to adapt their writing to various audiences. The course focuses on instruction and practice in writing and critical reading.

In this course, students will develop and hone academic and professional writing skills by employing those skills to communicate with range of audiences across a range of situations and contexts. To do that, students will receive instruction and practice in writing well-structured, logical, and effective academic essays while developing critical thinking skills and effective work habits. Prerequisite: Successful completion of ENG 121 or equivalent with a grade of "C-" or better.

This course examines and evaluates theories and arguments concerning ethics and moral reasoning from a philosophical perspective. By engaging with historical and contemporary sources, students will analyze theories about the meaning, nature, and justification of ethical concepts; determine and assess how different forms of moral reasoning apply to contemporary moral issues; become more reflective and informed about their own moral beliefs; and develop their capacity for critical practical reasoning.

This course is a study of correct and incorrect reasoning involved in everyday activities. The fundamentals of language and argument, deductive and inductive reasoning and other aspects of practical reasoning are examined.

A survey of government at the national level. Emphasis is placed on the constitutional basis of American government, federalism, the sources and forms of political behavior, the operation of the three branches of government, and the making of national policy.
Sophomore Year
Students explore culture in its role of guiding human behavior and providing social order, structure, and stability for individuals and groups of people. Culture is presented as a system of adaptation involving beliefs, behavior, language, customs, socio/political strategies, traditions, and technology that evolve over time. Recommended prerequisite: ENG 122.

This course focuses on sustainable development from a cross-disciplinary approach, including, economics, management, education, policy, and science. Students discuss sustainability conflicts at the national and international levels, and use online simulations to understand and evaluate sustainability practices. Topics include zero waste, water management, smart growth, green technology, global change, renewable energy, agriculture, and land management.

In this course students will explore a wider range of Algebra topics beyond the introductory level. Topics will include polynomials, functions, rational expressions, systems of equations and inequalities, operations with radicals, and quadratic equations. Emphasis will be placed on developing an awareness of the use of mathematics as it exists in the world today.

This course provides students with a cumulative and integrative learning experience grounded in their general education experience. Through the study of selected interdisciplinary topics and course-embedded assessments students will demonstrate mastery of essential competencies and application of different ways of knowing. Students will apply the general education principles informed by ethical and critical sensibility and provide evidence of growth in acquiring the habits of active citizenship. A minimum grade of "C – " is required to meet course requirements. Prerequisite: 75 completed credits or permission of the student's college or dean.

Students will develop the skills necessary for writing about scientific, environmental, medical, and technological topics. Emphasis is placed on making complex and technical information understandable to a variety of audiences. Prerequisites: ENG 122 or fulfillment of General Education Written Communication Competency II requirement and fulfillment of General Education Scientific Reasoning requirement.

This course focuses on the baccalaureate-prepared nurse's role(s) in professional practice, and the alignment of nursing theories with practice and research. The course surveys important changes that have occurred in the nursing profession over the years, such as the ANCC Magnet Recognition Program. The course will cover quality and safety education for nurses (QSEN), the nursing scope of practice as defined by the American Nurses Association (ANA), the Institute of Medicine's (IOM's) core competencies in collaborative care, nursing ethics, education, health promotion, and disease prevention, as they relate to professional nursing roles. Students will apply critical thinking, evidence-based practice (EBP), and continuous quality improvement (CQI) to professional nursing practice. This course includes 20 hours of practice experience activities. Prerequisites: ENG 328.

This course presents the ethical and legal implications of health care administration. The unique legal aspects encountered in the provision of health services are analyzed. Concepts of access, affordability, health care interventions and human rights are interfaced with legal and ethical issues challenging the provision of health care services. Concepts of risk management, continuous quality assurance, guardianship, Institutional Review Boards, and needs of special and diverse populations provide discussion points in the course. The overlapping domains of ethics and medical law are examined. Case studies and discussion of ethical and legal precedent setting decisions are used to link theory with reality. Prerequisite: GRO 325, HCA 305, HCA 205, HPR 201, HPR 231 or NUR 300.

This course focuses on the differences and similarities among cultures with respect to human care, health, and illness and how these considerations apply to real-world nursing practices. Students enrolled in the course develop their scientific and humanistic knowledge by integrating their own history, life experiences, beliefs, and values and by assessing how these factors have the potential to impact the ways in which they provide culturally competent care. This course may not be taken outside of this program and is not available for Non Degree Seeking students. Prerequisite: NUR 300.

This course prepares RN to BSN students to synthesize the comprehensive health assessment. Emphasis is placed on the acquisition, processing, and interpretation of data collected from clients of all ages. A physical, psychological, sociocultural, and spiritual approach, which is supported by evidence-based practices is used to assess the client and to incorporate consideration of the client's needs, state of wellness, developmental level, and response to life experiences. Students also evaluate current health policy and technology to support health assessment to improve community health. This course may not be taken outside of this program and is not available for Non Degree Seeking students. Prerequisite: NUR 302.

This course provides the scientific foundation for professional practice. It introduces the student to the basic research methodologies and statistical concepts, and qualitative, quantitative, and epidemiologic research designs. Research methods and findings are appraised and applied within the framework of evidence based professional practice. Research proposal development as a foundation for nursing inquiry is emphasized. This course may not be taken outside of this program and is not available for Non Degree Seeking students. Prerequisite: NUR 300.
Junior Year
This foundational course details the history and factors driving the emergence of health informatics. In addition to emphasizing the concepts, terminologies and scope of health informatics, the course delves into health information exchanges, data standards, health informatics ethics, online resources and E-research. The course includes an overview of basic database architecture, design and file structure, and data warehousing and data mining in health care.

This course examines the interface between health and aging. A broad range of health concerns and issues of older persons are explored from physical, mental, and emotional perspectives.

Major theoretical models and frameworks for developing clinical skills in assessing, diagnosing, planning, implementing, and evaluating holistic nursing interventions across the family life cycle are presented. Contemporary issues related to diverse family structures, cultural and socioeconomic influences on access to and delivery of health care, and provision of culturally-competent family nursing care are emphasized. Knowledge and skill development in providing evidence-based nursing care and coordinating health care for families experiencing acute and chronic illnesses, including transitions in level of care and care settings, are reinforced. Community-based nursing assessment and interventions with physically-, psychologically-, and socially-vulnerable client populations within a family health context are explored. This course may not be taken outside of this program and is not available for Non Degree Seeking students. Prerequisites: NUR 304, NUR 306 and GRO 325.

This course introduces concepts of community health nursing. Emphasis is on strategies of health promotion and epidemiology concepts when nursing with individuals, families, groups, and communities. Professional, legal/ethical, economic, cultural, and environmental issues as they apply to community health nursing are examined. The practice experience in this course includes a community health project aimed at improving health for a vulnerable population. Prerequisites: NUR 304 and NUR 306.

This course focuses on the interrelationship among functioning, health, and disability, which is analyzed within a biopsychosocial context. Pathophysiological, psychosocial, and functional aspects of chronic health conditions, across the lifespan and linked to the following physiological systems, are presented: respiratory, cardiovascular, neurological, gastrointestinal, renal, endocrine, immune/ inflammatory, hematological, and skeletal/integumentary. The Chronic Care Model (CCM), multidisciplinary care, and current therapeutic modalities and disease management for these conditions are explored. Development of evidence-based, community-focused chronic illness nursing assessment, care plans, and interventions, including care coordination strategies, is emphasized.This course may not be taken outside of this program and is not available for Non Degree Seeking students. Prerequisites: NUR 400 and NUR 402.

To effectively transition from a clinical nursing role to leadership, nursing professionals must possess business savvy and specialty skills that allow them to meet the demands an evolving and changing industry while maintaining the caring competencies of the nursing profession. This course introduces and reinforces group-promoting teamwork, leadership, delegation, supervision, healthcare ethical decision-making processes, strategic planning, and business negotiation. This course includes 20 hours of practice experience activities. This course may not be taken outside of this program and is not available for Non Degree Seeking students. Prerequisites: NUR 304 and NUR 306.

This course, and its companion, NUR 494, represent the culmination of learning in the nursing program, and provide students an opportunity to synthesize and demonstrate knowledge of biopsychosocial health alterations and health promotion with clients across multiple practice settings, with an emphasis on patient population/community practice, the importance of culture and diversity in nursing practice, health policy, knowledge of nursing leadership, intra- and inter-professional collaboration, ethics, and research. Integrated knowledge and skills will be demonstrated through the development of a capstone project proposal related to the identification and critical, evidence-based, research exploration of a nursing practice problem, and strategies for quality improvement in the areas of health informatics, leadership and management, or population/ community health. NUR 492 and NUR 494 includes 30 hours of practice experience activities. Prerequisites: NUR 404, NUR 406 and permission of the program chair.

Demonstration of integrated theoretical, research, and evidence-based practice knowledge and skills is foundational to the role of the professional, bachelor's-prepared nurse. The student will utilize the capstone project proposal developed in NUR 492 to develop a comprehensive improvement plan for the identified nursing practice problem, which encompasses best practices utilizing: quality and safety in patient care, nursing informatics, health policy, community/population health, nursing leadership, ethical and professional standards, and integration of theory. The plan will include strategies for evaluating its identified outcomes. The project will highlight the knowledge gained of the professional nurse practice role, specialized patient population, and health care-practice setting. NUR 492 and NUR 494 includes 30 hours of practice experience activities. Prerequisites: NUR 492 and permission of the program chair.
Credit Breakdowns
Major Credit Requirements
You must earn a minimum cumulative grade point average of 2.50 in all major coursework attempted at the University. To earn your Bachelor of Science in Nursing (RN to BSN) at UAGC, you must complete 120 credits. You will need to complete 30 upper-division credits, of which 18 credits must be from the major program. A total of 30 credits must be completed at UAGC to meet the residency requirement. You may be able to transfer up to 90 approved credits from community colleges, other previous college coursework, or other life experiences such as military service or job training toward your degree.
*Students in the Bachelor of Science in Nursing program at the University of Arizona Global Campus may be eligible to receive up to 20 non-traditional elective credits through Prior Learning Assessment for completing the NCLEX-RN exam. Students should wait until all previous post-secondary coursework has been reviewed and then contact their Academic Advisor to determine if there is a need for the exam to be reviewed for college credit. To request the credit to be applied, students must complete the Application for NCLEX-RN Exam Credit (provided by the Academic Advisor), write a 1-3 page essay, and submit both documents to [email protected]
Special Terms and Conditions
Applicants to this program must have earned a nursing (hospital) diploma or associate degree in Nursing from a regionally accredited or approved nationally accredited college or university including the following coursework or equivalent: Microbiology (with lab).
Applicants must possess an active, unrestricted license to practice as a Registered Nurse or its equivalent in at least one U.S. state. All students must maintain this licensure throughout the program of study. Failure to do so will result in dismissal from the program. Students are responsible for informing the University of Arizona Global Campus of any change to the status of their RN license. In addition, Global Campus may perform routine, periodic validations of student RN licenses to ensure compliance with this requirement.
Alabama Students: State approval of a program to offer Alabama licensed nurses opportunities for advanced degrees does not indicate eligibility for approval to practice as an advanced practice nurse in Alabama. Applicants for approval in Alabama are required to meet the Alabama requirements for national certification, graduation from a specific¬-type program for the advanced practice approval, and completion of the appropriate application. Any program offering a pre-licensure track to Alabama students shall meet the requirements of the Alabama regulations for pre-licensure programs or the graduates may not be eligible to take the national licensure examination required by the Alabama Board of Nursing to enter the practice. www.abn.alabama.gov.
Certain degree programs may not be available in all states.
While UAGC does not collect applicant criminal background, certain criminal histories may prevent students from obtaining licensure, certification, or employment in their chosen field of study.
Quality Matters Certification
The Online Teaching Support Certification recognizes programs that require all online faculty to undergo training in best practices for online course delivery, provide faculty with ongoing pedagogical support, encourage faculty professional development to increase their knowledge and skill in online teaching, emphasize instructor availability and feedback to learners, and collect and use feedback from learners to improve online teaching. Learn More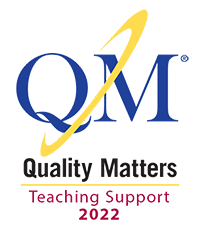 Customize Your Bachelor of Science in Nursing with UAGC Emphases
An emphasis provides you with additional opportunities to broaden and enrich your education that is distinct from and enhances your major. It may be taken as a way to expand career options, to prepare for graduate study, or simply to explore in greater depth an area different from your major. An emphasis consists of 9 to 12 credits.
Careers in Nursing
The RN to BSN degree program provides the associate's degree or diploma-prepared registered nurse (RN) an opportunity to enhance and advance their professional career. Students that successfully complete the program may pursue employment as:
Charge Nurse
Preceptor
Emergency Department RN
Oncology RN
Operating Room Registered Nurse
Psychiatric RN
Relief Charge Nurse
School Nurse
Staff Nurse
Staff RN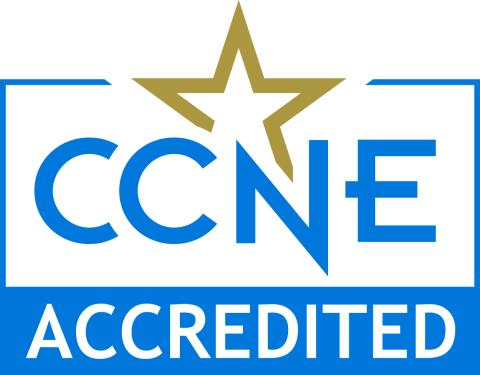 The baccalaureate degree program in nursing at the University of Arizona Global Campus is accredited by the Commission on Collegiate Nursing Education (http://www.ccneaccreditation.org)
Other Degrees That May Interest You
The University of Arizona Global Campus offers a wide range of degree programs to prepare you for today's most competitive industries. Explore these programs to find the right path for your life and career.
Student Experience
In Their Own Words
Our students are tenacious and inspiring.