Bachelor of Arts in
Business Economics
Bachelor of Arts in Business Economics
Questions? Request Information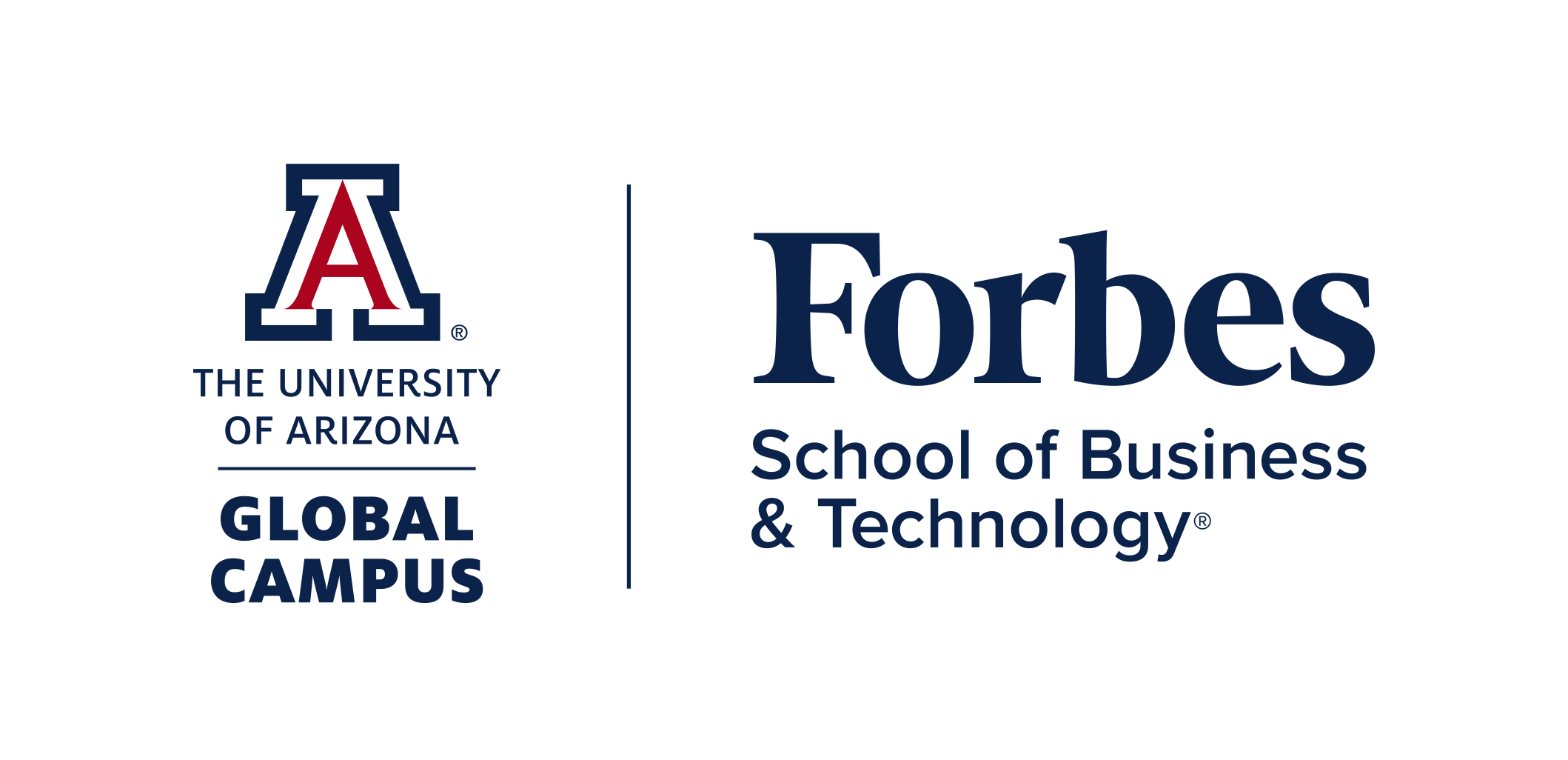 With an online Business Economics degree from the University of Arizona Global Campus, you will utilize your strong economic foundation and have the opportunity to make a real impact on businesses. Earn your online business economics degree to discover the necessary skills needed to become a critical member of a business organization. Due to globalization and the increasing competition in the business sphere, corporations are looking for individuals who possess these necessary economics skills, such as forecasting in various markets and analyzing data.
What is a Business Economics Degree?
While similar to a traditional economics degree, a business economics degree equips students with essential economics skills and theories, but tailors them to be used specifically for business. With a strong economics foundation, you will be equipped to conduct research, collect, analyze, and report on essential data, in order to help organizations, make better business decisions.
This IACBE accredited degree demonstrates your understanding of business decision-making in a complex economy. Scholarships are also available.
You will learn to collect, assess, and interpret quantitative data consistent with modern economic theory. Analyzing the statistics of a business is crucial for its success. If you successfully complete your bachelor's degree in business economics, you will be able to:
Assess business facts and interpret them consistent with economic thinking
Examine how decision makers allocate scarce resources to achieve economic efficiency
Apply economic tools to analyze decisions made by consumers, firms, and policy makers
Predict the impact of fiscal, monetary, and trade policy on a firm using microeconomic and macroeconomic models.
Your Courses
in Business Economics
Choose success in your education with your business economics degree! In this online economics degree curriculum, your courses will cover a variety of relevant subjects; from finance and international trade, to strategic planning and business life-cycles. The courses are designed to give you the skills to think critically and analytically so that you can make decisions, and solve issues with the appropriate resources.
Introductory Courses
To help students acclimate to the online classroom, you may be required to complete Introductory Course requirements. Learn more about Introductory Courses.
Major Course Requirements (45 credits, all courses are 3 credits.)
Emphases
for Business Economics
Careers
in Business Economics
Given its analytical nature and diverse curriculum, a business economics degree can provide a solid foundation for your career. Your bachelor's degree can prepare you for many entry-level research, consultant, or administrative related jobs. There are many positions and settings related to business economics where an online economics degree can be beneficial to you. For example, typical settings for business economics jobs can include:
Financial institutions
Marketing institutions
Investment institutions
Consulting firms
Additionally, economic studies can prepare those looking to advance in their careers, as it provides a solid foundation for graduate level study. For a more in-depth list of potential business economics career options, click on the link below.
Employment Outlook for Business Economics
As markets become more competitive, organizations from the private sector to the local, state, and federal government, will continue to seek professionals who can help improve efficiency and control costs. While your economic career options can be diverse, those specifically looking to pursue common business economic related careers such as business/management analysis, are expected to see growth in the next decade. The U.S. Bureau of Labor Statistics predicts that the employment of these careers are projected to grow 14 percent from 2018 to 2028, much faster than the average for all occupations.
The Bachelor of Arts in Business Economics degree is IACBE accredited.

Why Choose UAGC
Online Business Economics Degree
Connect with other students who also share your passion for business economics. Networking with fellow classmates and alumni is a great opportunity to share your professional interests and create relationships that can extend past the classroom. An online economics degree can connect you with a wide range of students that are located all over the country. These networking connections can be critical, as they can possibly produce future job leads or even provide insights that can lead to success both in class and in a current job position.
At the Forbes School of Business & Technology, our business economics faculty have the necessary real-world experience and top academic credentials in the field of economics. Not only are the professors and faculty within the program qualified in the matters of the economic world, they are also here to guide and counsel you along the path to pursuing your own degree in economics.
At Global Campus, you are given the flexibility to create your own schedule in order to complete the required online course material. This flexibility allows you to work from anywhere while having access to our 24/7 online support and service along your journey to receiving your online business economics degree.