Master of Science in
Finance
Master of Science in Finance
Questions? Request Information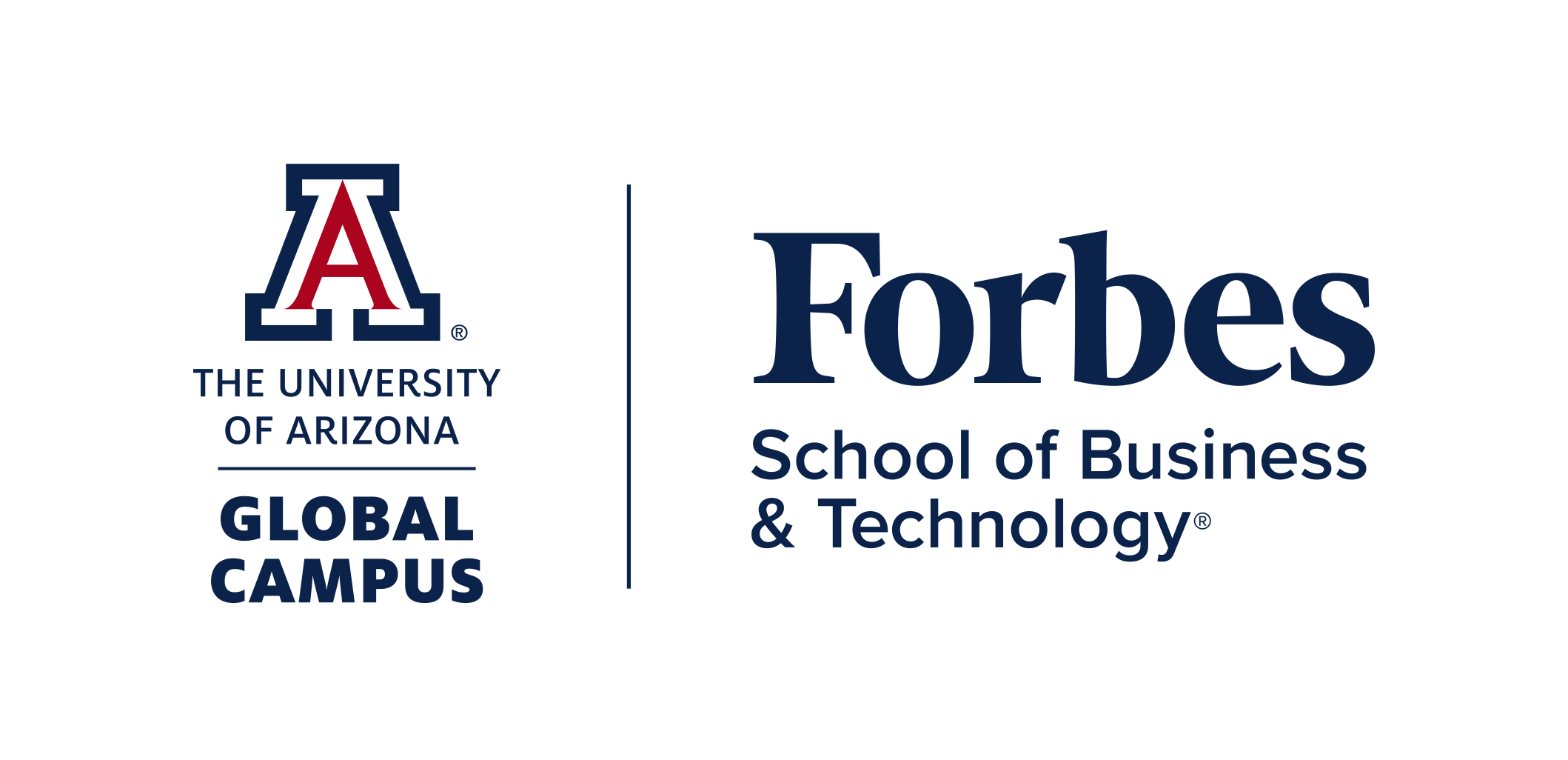 Every organization – no matter how big or small – must monitor its finances. In corporations, government agencies, private businesses, public institutions, and non-profits, the financial professionals provide the stable foundation that enables commerce. The Forbes School of Business and Technology® created the Master of Science in Finance degree program to provide comprehensive graduate-level education in corporate finance and investment. Prepare to be a leader in the important field of finance. At the University of Arizona Global Campus, you are not required to take the GMAT (Graduate Management Admission Test) in order to be admitted into the master's in finance program. Unlike most traditional campus-based programs, this online master's in finance can be started even if you have not taken the GMAT exam which means more flexibility for you and less money to spend on test preparation materials.
The Master of Science in Finance degree program was created to help you become proficient in technical and analytical skills related to finance and to develop expertise in financial problem-solving and financial decision-making. Major emerging concepts and practices in the field of finance will be introduced and discussed throughout the online masters in finance degree program. The finance degree focuses on strategic financial management and financial analytics as it applies to overall business goals. When you successfully complete the Master of Science in Finance degree program, you will be able to: 
Apply appropriate principles of valuation for financial assets and securities
Assess investment and financial practices to assess an organization's value
Design appropriate risk management strategies based on an evaluation of an organization's financial risk
Evaluate the trade-off between risk and return on investment management
Utilize ethical and professional standards in the financial decision-making process
Measure the return on investment of corporate initiatives and policies for organizational strategic decision-making
Make financial recommendations for an organization with consideration to a global perspective
The Master of Science in Finance degree program offers a robust curriculum in finance and investment. You will gain a deeper knowledge of key financial topics such as financial analysis, statistics, economics, portfolio management, accounting, and international finance.
Core Course Requirements (39 credits, all courses are 3 credits.)
The wide world of finance includes areas such as financial planning, financial services, banking, real estate, corporate financial management, risk management and insurance, and securities sales and management. Take a look at some of the career paths you could pursue with a Master of Science in Finance degree.