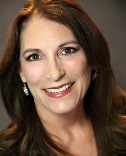 Michelle Warn
Core Faculty Online
Position
Associate Professor
College
College of Arts and Sciences
Biography
Michelle's technology vision began with her work at Apple, Inc. both in the US and in Asia. There she implemented business and technology solutions that helped lead the world into the digital age. For almost 20 years, she served as director of the Center for Distance Learning, San Diego State University. As director, Michelle had the opportunity to provide sustainable online degrees and training to learners around the world, including Micronesia and Afghanistan, where cultural sensitivity and integration of local issues were critical to program success.
Throughout her career, Michelle has led teams to develop training and education solutions that support learner success. She has published and presented on accessibility for students with disabilities and underserved populations nationally and globally. In Micronesia, her research focused on influences of Western culture on education leaders. In Thailand, she collaborated with non-profits and faculty researchers to develop and evaluate programs in entrepreneurship for local populations exploring business opportunities. Michelle continues to research models, ideas, and strategies for re-envisioning education in developing nations to increase local wealth, support success of women, and increase global sustainability.
Michelle currently serves as Core Faculty and Committee Chair in the doctoral program in Education. She received her Masters in Education Technology at San Diego State University and her Doctorate in Education Leadership at Claremont Graduate University.
Questions? Talk with an Advisor