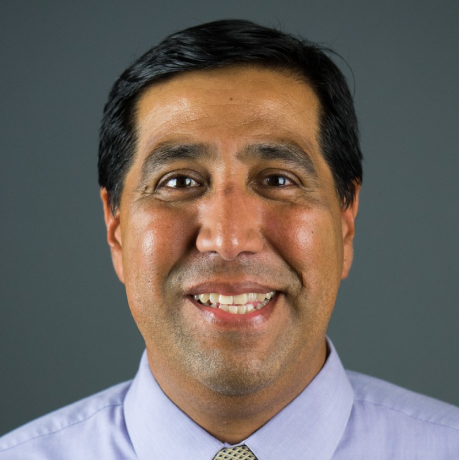 Frank Guevara
Core Faculty Online
Position
Assistant Professor
College
College of Arts and Sciences
Biography
Dr. Frank Guevara is core faculty member and Assistant Professor in the Associate of Arts in Early Childhood Education program in the Department of Education and Liberal Arts at University of Arizona Global Campus (UAGC). Dr. Guevara earned a Bachelor of Arts in Human Development from Stanford University and completed his graduate studies in Child Development at San Jose State University before obtaining his Doctorate in Education with an emphasis in Early Childhood Education from Northcentral University.
Dr. Guevara brings a great deal of experience to his role at UAGC. He had the privilege of teaching in the laboratory schools at Stanford University and Pacific Oaks College, as well as with corporate and private child care programs, before transitioning to program administration. Over his 15-year career in administration, Dr. Guevara managed programs in California, Texas, North Carolina, and Colorado in various sectors, with enrollments over 200 children. Dr. Guevara began his career in higher education as adjunct faculty in both Texas and North Carolina before serving as Assistant Professor in Early Childhood Education at Western New Mexico University, during which time he helped the program attain NAEYC accreditation. Guided by the motto that "the biggest room is always the room for improvement," Dr. Guevara is committed to challenging student teachers to help them achieve the highest levels of professional practice.
Dr. Guevara has a passion for enriching the lives of children and their families, having roots in his own upbringing in a large extended family. This commitment to children and families extends beyond his professional role. Dr. Guevara and his wife were foster parents for many years before adopting several of the children in their care or through private adoptions. All told, they have seven exceptional children currently in their home and two more who've left the nest to begin their own life journeys. Dr. Guevara lives in Hawaii and enjoys spending time with his family, being outdoors, and reading historical fiction.
Questions? Talk with an Advisor