Questions? Request More Information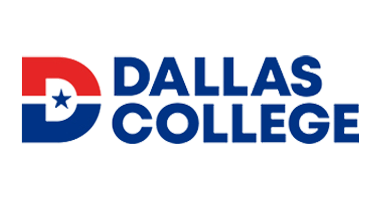 Dallas College has long been a part of the vibrant, growing Dallas County community and is dedicated to providing access to valuable and affordable education for all generations. Through the shared commitment of Dallas College and the University of Arizona Global Campus to diversity, equity, and educational access, your associate degree qualifies you to save up to 40% on your bachelor's degree tuition when you transfer** to UAGC. With 50+ degree programs to choose from, your future is full of possibilities.
Experience Seamless Transfer Options
There are various ways you can transfer your credits to UAGC. Explore your options.
Recommended Degrees for Dallas College Students
The University of Arizona Global Campus offers a wide range of degree programs to prepare you for today's most competitive industries. Explore these programs to find the right path for your life and career.
Reasons to Choose UAGC
Attend for 3 weeks risk-free to see if UAGC is right for you.
Credit for Work/Life Experience
Earn college credit through Prior Learning Assessment and Experiential Learning Credit programs.
Not SAT, GMAT, GRE, or ACT required - Standardized test scores are not required for enrollment.
5- to 6-week classes* - Take one class at a time as a full-time student.
Innovative Technology - The UAGC platform lets you study anywhere you go and access the online classroom 24/7.
Learn from the Best - Master your field with instruction from seasoned faculty with experience practicing in their respective specialties.
Convenient and flexible - Balance work, life, family, and college while pursuing your online degree.
Generous transfer policy - Transfer up to 90 approved credits** toward a bachelor's degree from an accredited college or university.
Accreditation - UAGC is WSCUC-accredited.
Certain degree programs may not be available in all states.
* Bachelor's degree classes are 5 weeks, graduate degree classes are 6 weeks, and Doctoral capstone, planning and project classes are 9 weeks in length.
** The transferability of credits is subject to the University of Arizona Global Campus transfer credit policies and requires the submission of official transcripts. The official transcripts will be evaluated to determine the credits that will officially apply toward a University of Arizona Global Campus degree program.
† Savings on tuition and fees available to those who qualify. Benefits vary by degree level. $6,450 is bachelor's tuition savings based on completing 30 credits per calendar year. Savings will be prorated if students complete less than 30 credits per calendar year.