Request Information about Criminal Justice Degrees
Not Sure What You Want to Study?
Whether you're a natural born leader or excel at educating others, our Degree Finder tool can help you find the path that aligns with your individual skills and strengths.
Build Your Future in Criminal Justice
Joining the ranks of law enforcement is an excellent choice for anyone with a criminal justice degree, but it isn't the only choice. The United States government employs a large number of people within specialized agencies. There are even positions available within schools or possibilities in the private sector. And don't forget about the work required to solve the tough cases. Whether you are looking for a place on the force or not, an online criminal justice degree can help open the door to many different careers.
Courses in Criminal Justice
The courses available within the criminal justice curriculum will keep you engaged and prepare you for service. Because the criminal justice degree curriculum focuses heavily on the study of unlawful activity, the subject matter explored in your courses will address some of the most sensitive and intimate areas of public and private life. Learning how to balance public safety and individual liberty all while adhering to our laws are only a few obstacles that you will face as a criminal justice student and will require you to thoughtfully examine your choices. Homeland security classes will teach you about the latest counter-terrorism techniques. All the while, the traditional criminal justice degree coursework will discuss the theories and applications necessary to succeed after graduation.
View Criminal Justice Courses
Criminal Justice Faculty and Support
These criminal justice degrees are a part of the UAGC College of Arts and Sciences. The courses are led by faculty members who are responsible for equipping you with the appropriate criminal justice knowledge, skills, and critical thinking needed to be successful in your career. The online criminal justice degrees are instructed by faculty members who are seasoned correctional professionals who have years of hands-on experience in the field. They are here to support you throughout your education alongside the 24/7 online support and service that is also provided to every student enrolled.
Meet Our Education Faculty
Expect the highest level of instruction with seasoned faculty who have real-world experience in their fields.
A Quality Education You Can Trust
The University of Arizona Global Campus is accredited by WASC Senior College and University Commission (WSCUC), 1001 Marina Village Parkway, Suite 402, Alameda, CA 94501, 510.748.9001, www.wscuc.org. WSCUC is an institutional accrediting body recognized by the U.S. Department of Education (ED) and the Council on Higher Education Accreditation (CHEA).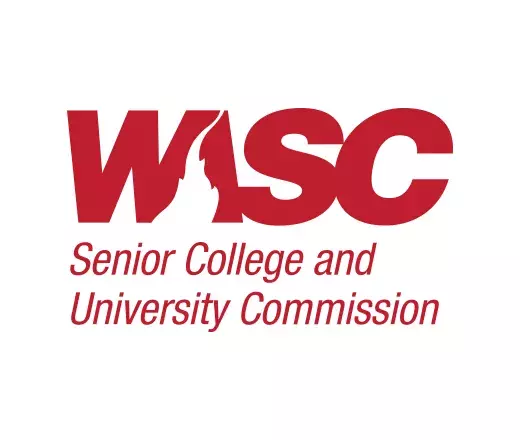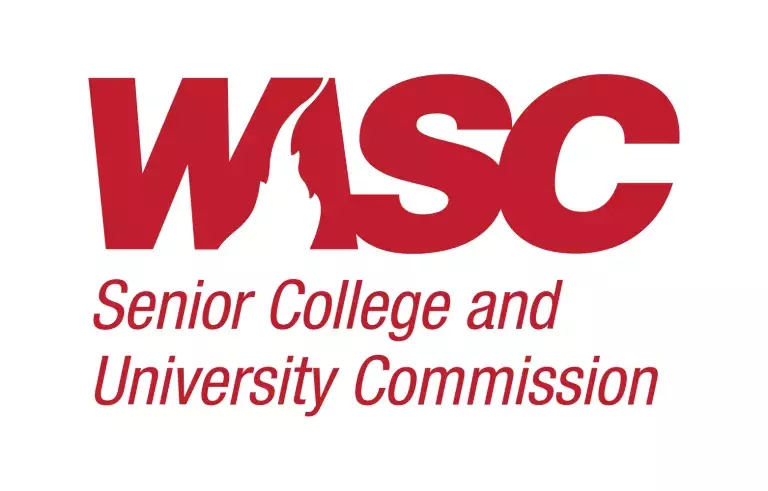 The Benefits of Our Criminal Justice Degrees
Earning Your Criminal Justice Degree Online
If you have decided on taking the path to a higher education, earning your degree online can be a great option that has many benefits. For example, it can help those who are currently in a corrections-related career, as it may be difficult to find the time to travel to a physical campus multiple times a week. Many students enrolled in online courses for their criminal justice degree highlight the advantages of a convenient schedule and the flexible learning opportunities that online courses can provide. Many leading online universities (such as UAGC) also provide access to some of the best digital tools available. This access can allow you to study on-the-go using a laptop, tablet, smartphone, and other compatible devices, helping accelerate learning while keeping you engaged. You will have access to lectures and other course materials, take exams, submit assignments, and communicate with peers and professors from the comfort of your home. These online criminal justice programs can provide the additional flexibility that many brick-and-mortar campuses lack. Additionally, many students looking to enroll often ask how long it typically takes to finish their courses and complete a criminal justice degree online. While program durations will vary depending on whether you are taking undergraduate or graduate-level degree courses, full-time students can typically expect to finish their bachelor's degree in four years, and about two years for master's students.
Choosing an Online College for Your Criminal Justice Degree
There are currently many schools that offer online criminal justice degrees and certificates. Before you choose, there are several factors that you should take into consideration before deciding on a school for your online degree. The first is whether that school offers the specific degree program or major that you wish to pursue. While some criminal justice degrees are similar- sounding, there can be some unique differences between a Bachelor of Arts in Social and Criminal Justice versus one in homeland security. UAGC offers degrees in a variety of criminal justice focuses and levels of mastery. Learning format and the instruction technology provided should also be considered before choosing your criminal justice degree program.
Beginning or Continuing a Career in Criminal Justice
There is something to be said about a person who wants to improve themselves by increasing their knowledge. Pursuing your online criminal justice degree can be a great option for individuals who recognize that they want to continue their education while serving their community but aren't quite sure which career path to take. There are many paths to explore in the field of criminal justice and a degree can give you the skills and knowledge to help you narrow down a path that aligns with your specific passions. Whether you are a recent high school graduate, or you're already becoming established in your career, earning a degree can be a rewarding experience that can lead to long-lasting benefits and can allow you to build new skills that employers will find attractive. In some instances, you may even already possess an associate level or bachelor's degree and are looking to continue your education by enrolling in a higher education program such as master's program. A related master's degree can be excellent preparation for almost any criminal justice setting or situation.
Program Disclosures

*Bachelor's degree classes are 5 weeks, and master's degree classes are 6 weeks.

**The transferability of credits is subject to the University of Arizona Global Campus transfer credit policies and requires the submission of official transcripts.