Although no one went into 2020 thinking they'd need to have the chops to successfully adjust to the complexities of a global pandemic, it turned out to be the type of situation Dr. Jackeline Mejias-Fuertes was particularly well-suited to handle. 
"As an entrepreneur, adapting to changes, pivoting, and finding new opportunities during a challenging time is what I do and part of who I am," explains our May 2021 Alum of the Month. 
Already an established leader and resource in her New Jersey community, this seasoned business advisor, motivational speaker, and successful entrepreneur has spent the last three decades helping transform thousands of lives and businesses along the Jersey Shore.
As Regional Director for America's Small Business Development Center New Jersey (NJSBDC) at Brookdale Community College, Jackeline works hand-in-hand with small businesses and non-profits in Monmouth and Ocean counties to help them grow and connect with the resources they need to thrive. 
Her expertise was vital throughout 2020 as many business owners struggled to adapt to the changes as a result of the COVID-19 pandemic. 
"When you have a lot of mom-and-pop businesses, convincing them to embrace technology is not always easy, but due to the pandemic, they had to take on the attitude that they had to do it to survive," she explains. "We provided them with the tools to help them do so. We saw that those who were open and receptive to staying nimble were successful, and those who couldn't do that sadly closed their doors."
Small business is just one area of focus. She also has a particular passion for supporting women and youth. As part of her commitment to serving the community, Jackeline is currently Chairman of the Board of the Eastern Monmouth Area Chamber of Commerce (EMACC) Educational Foundation and serves on the boards of Brookdale Community College Business Advisory, Social Community Activities Network of Monmouth County and NJ (SCAN), and the Girl Scouts of the Jersey Shore. 
From the Lower East Side to the Jersey Shore
Jackeline says her desire to address inequalities and help others was instilled in her at a young age. Growing up as a second-generation Puerto Rican in New York City's Lower East Side, she and her sisters were raised primarily by their mother whose mantras were "always give to those in need," and "our door is always open."
Both her parents stressed the importance of getting an education and it was a lesson Jackeline took to heart. As the first in her family to get her undergraduate degree in the 1980s, she recognized early on the impact a quality education could make on a person's economic mobility. 
With the birth of her daughter, Jackeline moved her growing family from NYC to Monmouth County, choosing the area specifically for its focus on quality public education.
It didn't take long for her to begin getting involved in her community as well as establishing herself professionally in the world of marketing and business. Eventually, Jackeline began putting her many years of experience to use as associate director of NJSBDC, where she began counseling entrepreneurs hoping to start their own businesses.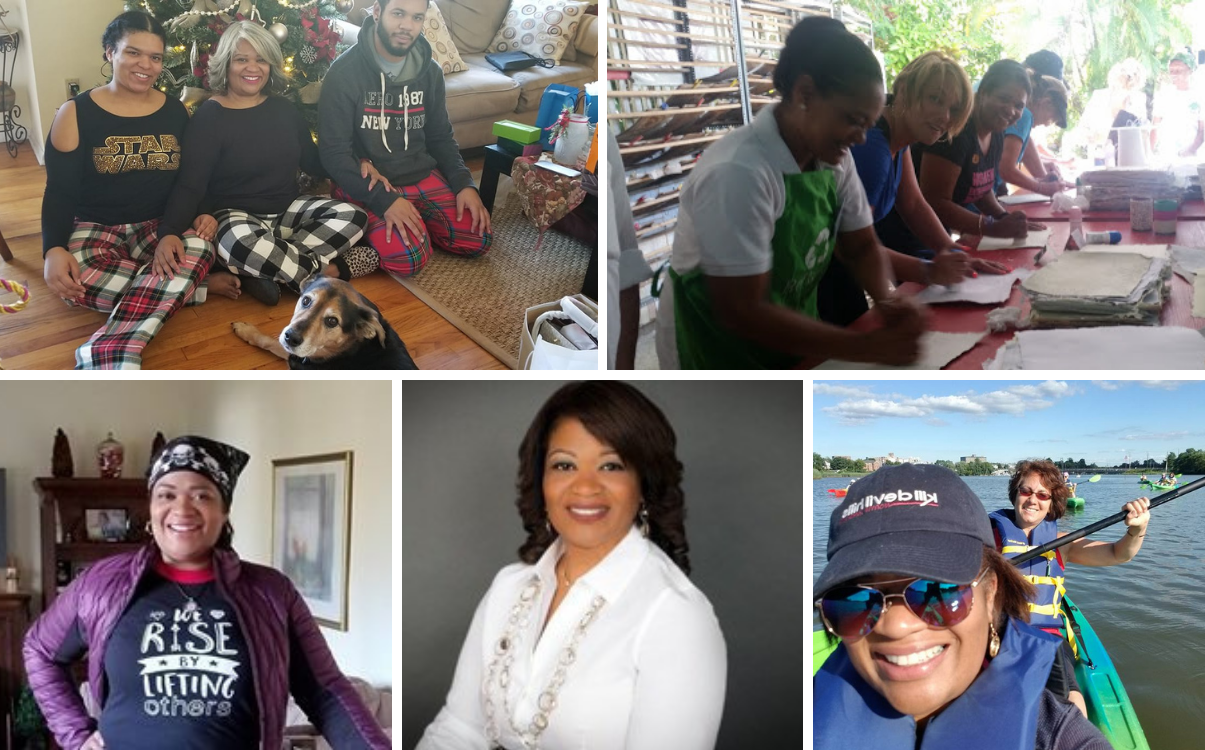 Back to School Time
Jackeline wanted to be able to make even more of an impact and knew it was time to make some changes in her life, including expanding her education. 
So, in 2010, nearly 30 years after graduating with her BA in Liberal Arts from another institution, Jackeline enrolled in the MBA program at Ashford University, now the University of Arizona Global Campus (UAGC). 
Choosing the university for its flexibility, convenience, and program structure, she explains that she had two main reasons for pursuing her MBA. 
"First, it was to increase my knowledge of business management and administration," she says. Second, it was to improve my abilities to better serve entrepreneurs and my small business clients." 
Although she recognizes the path to earning her MBA had its share of ups and downs, Jackeline says she experienced some personal obstacles. During her time at UAGC, she went through a divorce and had to adjust to her role as a single parent. 
The change was a necessity, just as much as earning her degree.
After 24 years of marriage, Jackeline had come to the realization that getting divorced would not only boost her overall happiness, but it would help increase her sense of self-worth. 
Furthering her education tied into that. 
"Continuing my studies at UAGC allowed me to focus on a matter that was important to me without feeling guilty," she explains. "Due to my family situation and limited time available, taking courses online was my best and only option in pursuing and obtaining my MBA." 
In 2012, Jackeline graduated with honors as a member of the Golden Key International Honour Society. These accomplishments at UAGC added another layer to her educational foundation, which has enabled her to achieve new heights on both professional and personal levels. 
"By pursuing and obtaining my MBA, I could situate myself as a prime candidate for the position I currently hold as Regional Director at NJSBDC," she explains. "The education I received allowed me to transform a dated community resource into a critical, innovative organization set to meet the 21st century needs of the small business community."

Once she had her MBA, Jackeline was also able to take on a position teaching at Brookdale Community College, where she hopes to continue to serve as a role model and motivate students — no matter what age — to continue their education.
In keeping with that focus on continued learning, she topped off her education in 2016 by earning a doctorate in management from the University of Maryland Global Campus. 
As a dynamic leader in her community, Jackeline's hard work has not gone unnoticed. The last decade has been peppered with numerous awards honoring her commitment and talents in helping those around her achieve success. 
Under her leadership, the America's SBDCNJ at Brookdale Community College received the 2014 Silver Gull Economic Development award. In 2018, she was awarded a Business Leadership award by the Community Affairs and Resource Center. And most recently, she was the recipient of the Hometown Heroes award recognizing her commitment to women entrepreneurship. 
Women Entrepreneurs Rock
The Hometown Heroes award was given to her in part because of a wildly successful event she helped found seven years ago called "Women Entrepreneurs Rock" (also known as WeRock). Traditionally held at the legendary rock venue Stone Pony in Asbury Park, NJ, the event centers on opening up dialogue about various topics related to women in business and entrepreneurship. 
This past year, the event was held virtually due to the ongoing coronavirus pandemic, but remained focused on issues that were especially relevant for female-led businesses during these uncertain times. 
"During the pandemic, women had to put on so many more hats than their male counterparts," she notes. "Not to take anything away from dads, but the reality is, women are usually the main support for their families and that's where everything went this year. It wasn't even a juggling act because for so many, there was absolutely no balancing it."
Participants were able to gain insights from a group of panelists who shared their own stories and struggles during the pandemic and in general as they focused on building successful businesses. 
"Even before this year, women have always had their own challenges in entrepreneurship," Jackeline acknowledges. "I wish I could say that the playing field was level for everyone across the board, but it isn't. Especially when you look at funding, statistics show how much less women receive in loans compared to men. That's why it's important to have women mentors. When you see someone of your same gender achieving success, it helps other women realize they can do it, too."
Jackeline has plenty of words of encouragement for entrepreneurs of any gender, and its advice that also ties in well to students on the path to higher education. 
"No matter what you're trying to achieve, there are always going to be unknowns, there will always be naysayers, but you have to find it deep within yourself that if that is what you choose to do and that is what you want to create, the resources to do it are there," Jackeline says. "Just keep being persistent. The right individuals and the right organizations will cross your path and you will have your 'Aha!' moment where you're going to blow it out of the water. You just have to believe in yourself and never give up."

--
Leah Nanaa is a frequent contributor to the UAGC Forward Thinking Blog.
Certain degree programs may not be available in all states.