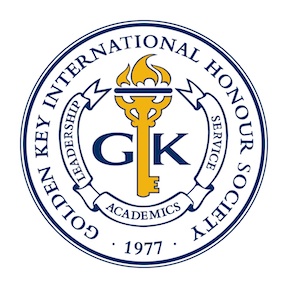 Welcome to the Golden Key International Honour Society chapter for the University of Arizona Global Campus! As a Global Campus student, you deserve recognition for your academic achievements and contributions.
Inductees
Honorary Members
History
Charter Members
Membership Criteria
Member Privileges
Chapter Network
Honors Recognition Events
Contact
Inductees
Thousands of students have been inducted to this honor society since 2010. View the names of the inductees
Malcolm Adams
Dana Alvarez
John Andersen
Lamarvin Andrews
Maria Dolores Antinopo
Patrick Anunciacion
Nnamdi Anusiem
Rebecca Applegate
Cesar Arambula
Hannah Arevalo
Sharon Ashcraft
Nicole Au
April Austin
Rita Bach
Amy Bailey
Jonathan Bailey
Alma Bengtson
Patricia Birstler
Pamela Bowen
Thomas Bromley
Kylie Brown
Drucilla Bruno
Whitney Buck
Rhonda Buesgens
Kelli Buono
Andrew Burgener
Kayla Butler
Amanda Butler
Nathan Buttry
Eden Caliz
Richard Cancel
Rochelle Cannon
Gabriel Cardenas
Lisa Cavin
Keith Chambers
Dena Chaney
Sudarshan Shalini Chari
Ryan Churilo
Tasha Citizen
Guy Citron
Shanika Clay
Belinda Clemens
Michael Clements
Paul Couch
Hannah Craig
Jennifer Crown
Angelita Cruz-Tuitt
Julie Cunningham
Hilary Cuvar
Kristi Czekaj
Patricia Dameron
Sheneda Daniels
Barbara Darden
Melissa Davis
Melissa De la Cruz
Heather Dearing
Ericka Dees
Valery Diaz
Mechelle Donnelly
Grady Duncan
Tameka Edmonds
Jared Eller
Mindi Falkowski
Elveter Ferguson
Patricia Finnigan
Katelynn Fitzsimmons
Savannah Flores
Mistie Forehand
Elizabeth Fowler
Loralyn Frederick
Oliver Gaerlan
Vanessa Gonzalez
Analicia Graves
Cory Gray
Michelle Haden
Larry Hailes
Vanessa Hall
Korey Hampton
Lisa Haney
Jonathan Heath
Christopher Held
Benita Henderson-Bunn
Travis Henn
Lynette Henry
Eme Hernandez-Malaambo
Grace Herrera
Aujene Herrod
Carol Hoge
James Huffman
Annette Humphrey
Lindsey Humphries
Clausiane Jarenco
Alyssa Jodharam
Stacie Johnson Abraham
Tilisha Jones
Melissa Karasek
Jennifer Kemp
Rhonda Kinard
Raseth Kirksey
Elizabeth Kirschenbaum
Kendra Kroiss
Catelin Krueger Washington
Anne Lang
Thomas Lang Jr
Kristy Ledesma
Tiffany Lee
Courtney Leonard-Maye
Imanni Lester
Amanda Levasseur
Tamiko Lewis
Darius Lindsey Jr
Wendollyn Loayza
Juan Carlo Lopez
Andrea Lopez
Lorraine Lopez
Nari Mabrey
Audrey MacDurmon
Liza Magana
Ryan Marra
Monique Marshall
Jessica Marshall
Kristen Maskell
Mark Matson
Catherine Matthews
Kayla Maydwell
Jeanette McCabe
Jamie McConnell
Maiya McIntyre
Princella McNair
Tyrell McWilliams
Dominique Meany
Paige Melendrez
Jillian Meyers
Zarine Leina Michaca
Mary Mickelsen
Ann Miller
Kenneth Moore
Veronica Morales
Nicole Morris
Christopher Motley
Sneha Natekar
James Nieto
Chisomaga Nnaji
Heather Nordin
Theodore Oliver
Mary Oliver
Claudia Pagan
Christina Pappillion
Ivan Pedersen
James Pelfrey
Amanda Pellegrino
Lesleigh Pendery
Sandra Phillip
Sharon Pitts
Dominique Plair
Dodie Poe
Diana Ponce
Rita Poss-Brant
Stephanie Prendergast
Kevin Ray
Craig Raymond
Dayza Reason
Holly Rebsom
Brenda Rentas
Nickole Rhodes
Brandi Rimmer
Kelsey Robert
Rikki Robinette
Frank Roque
Lauren Ross
Jennifer Russell
Daniel Saintil
Niki Saliaris
Michael Sandidge
Melissa Santiago
Amera Schaefer
Emanual Schalter
Jennifer Schipper
Alexander Sena
Vanessa Shevlin
Clifford Shivers
Qayum Sidiqi
Edward Sigamani
Erin Simmons
Danielle Singleton
Renisha Sprott
Daniel Steiner
Toya Stevenson
Jeremy Stewart
Parrish Swanson
Lisa Swofford
Julia Thollaug
Katelyn Tinkey
Heather Tremaine
April Trevino
Jillian Frances Trinidad
David Trojanowski
Rebecca Trump
Adriana Tucker
Ashley Turner
Robert Valenzuela
Rebecca Vance
May Vang
Mario Vargas Zuniga
Valeria Vela
James Versluys
Nancy Villamizar
Cristian Villman
Richard Wadkins
Susan Wallace
Lizzie Watson
Kerry Weatherhead-Shenoy
Blake Weaver
Corissa Webb
Maria Weiner
Delonnay White
Claudia White
Lawrence Wilburn
Rachael Willet
Winston Williams
Latanya Wilson
Teedra Wilson
Kelsey Wilson
Amber Wilson
Mackenzie Wiltse
Paige Wold
Michael Woodard
Kasey Worklan
Michael Yearby
Denise Younge

Juan Acedo
Evelyn Adarkwah
Marnita Ahmenatu
Regina Ahtes
Jamie Alexander
Christopher Anderson
Tracy-Ann Anson
Valerie Armstrong
Stephen Atherton
Christopher Austin
John Barbieri
Trezure Barnett
Megan Barto
Olha Beal
Nalonda Beckom
Leslie Bini
Shelley Bishop
Willie Bodiford
Angela Boehm
Christi Bradshaw
Dawn Brangman
Elizabeth Braswell
Tabetha Brinkley
Patience Brooks
Sasha Brown
Julia Brown
Jennifer Brown-Carrillo
Matthew Buss
Emily Butler
Miguel Calderon
Kristina Cameron
Amy Canton
Heather Casperson
Erin Castro
Cathy Centabar
Isiah Chacon
Nicole Champagne
Patricia Chatman
Shana Chin
Deonte Chisloman
Joseph Cho
Angela Choi
Alana Ciolek
Daisy Clark
James Clark
Michael Clute
Cheryl Comried
Joseph Coughlin
Deanna Dalzell-Chan
Anthony Daniels
Louisa DaSilva
Brandi Davan
James Davis
Zachary Deanda
Virginia Dee
Gabrielle Delparte
Pamela DeVine
Maribel Diaz
Shelona Dudley
Andrew Duncan
Benjamin Eckhart
Jessica Edwards
Tilor Eisenman
Ashley Eisner
Megan Emerson
Marisa Escamilla
Cindy Estrada
Randall Evans
Kendra Evans
Jeremy Farnsworth
Ever Fleitas
Tracy Ford
Tonya Freeland
Mariana Garcia-Aguilar
Andrew George
Eve Goggins
Isaiah Gomez
Martin Gomez
Jose Gonzalez
Sawyer Gould
Heather Grabow
Geraldine Grimes
Amber Gusler
Jesus Gutierrez
Oni Haithcock
Eddie Hall
Tammie Hamilton
Jonathan Hardy
Lisa Harris
Neil Hauring
Christie Heath
Jana Hebert
Lydia Hellums
Benjamin Herring
Jacqueline Hinojosa
Kenneth Hodges
Cherish Holland
Georgina Holt
Brandy Hoskins
David Howard III
Matthew Indelicato
JoAnna Jackson
Kristal Jackson
Kristen Jacobs
Gabriella Jacobs Pennington
Parish Jefferson
Aaron Joe
Kevin Johnson
Kimberly Johnson
Candace Jones
Marie Jordan
Jared Kamen
Caitlin Kavanaugh
John Kelly
JAYA KHANNA
Kierra Kilcrease
Walter Kim
Elli Kim
Shari King
Charletta King
Danielle Kinney
Jeffery Knauff
Dustin Knight
Heather Knight
Michael Kontos Jr
Michelle Krecz-Gondor
Jaymee Lambert
Heidi Lane
Haley Lanier
Cindy Lara-Hill
Crystal Lewis
Mary Li
Roderick Lim
Christiana Lincoln-Vincent
Yinette Lizardo
Karesia London
Alecia Lovci
Katherine Lozano
Kaung Lwin
Amanda Lynch
Sri Ganesh Mahalingham
Scott Makowski
Diana Martinez
Arlene Martinez
Kevin Mason
Amy McCampbell
Lindsay McClure
Mary McClusky
Heidi McDonald
Paul McKenzie
Gianina McManus
Marchia McMurry
Charnise McNorton
Rudy Mendez
Jessica Mercado
Bobbi Meyer
Joshua Miceli
Christina Michaud
Keya Mickel
Terry Miller
Jennifer Mizon
Nicole Molina
Kristina Moors
Markyia Moyer
Mohamed Mumin
Megan Munoz
Danielle Murolo
Darla Murphy
Melisa Myers
Vanessa Necoechea
Nakashia Nightingale
Belenda Nolan
Rachel O'Koren
Samantha Oliger
Rubie Olivas
Cirsey Olivier
Ariel Olson
Caleb Orillion
Oluwakemi Oyesile
Daniel Paladino
Bobby Palmer
Rebekah Pasciuti
Marleigh Patterson
Cory Paul
Stephanie Perez
Casandra Peterson
Jason Phillips
Jesse Preciado
April Priest
William Purser
Kimberly Quinones
Elizabeth Ramirez
Benito Ramos
Diana Randall
Cherilynn Restaino
Mayra Reyes
Lauren Rhodes
Eric Ribble
Saray Rivera
Rachelle Rivera
Marcelle Robinson
Katherine Robinson
Kimberly Rodriguez
Mark Roper
Timothy Rump
Marshalle Rush
Justin Ryan
Jessica Saenz
Alejo Sanchez
Stephanie Sandoval
Garrett Sanzo
Kimberly Schiffgens
Eric Schneider
Shelby Scott
Brianna Scott
Preston Sempel
April Serna
Wesley Shamburger
Jigyasu Sharma
Eric Shaw
LeAnn Slater
Craig Smart
Jessica Smidt
Brandon Smith
Ryan Smith
Rebecca Snell
Simukinje Songoro
Maria Soto
Kyle Sparr
Tessa Springer
Bryan Stajcar
Holly Stevens-Davis
D'lynne Sullivan
Tory Swanson
Sara Swierk
Carmen Sylvester
Krystal Thomas
Jeannette Thomas
Mitchell Tielke
Sharon Tillison
Aracely Tinajero
Elena Torres
Jeremy Tyler
Rebecca Upton
Katherine Valdez
Ashley Van Pelt
Theresa Vance
Lena Vance
Linda Vaughn
Courtney Vittoria
Michele Wakefield
Jasmine Ware
Renee Washington
Rowan Watson
Kimberly Watson
James Weatherford
Tammy Webb
Carlie Weidner
David Weiner
jillian welcomer
Ellie Wenker
Shantrell Wilcher
Morgan Williams
Jamie Witges
Sarah Worthington
Nicholas Zimmerman

Naomi Adams
Amr Al moselhy
Nia Alafia
Jessica Alcaraz
Sabrena Alias
Leroy Ames
Adrieanne Amos
Jessica Anderson
Amanda Anzures
Merilyn Aro
Heidi Artley Hansen
Jason Asuncion
Gerald Axsom
Renee Balmir
Cayden Barcavage
Brian Barnett
Vickie Barrios
Shannon Beasley
Tiffani Belcher
Ciara Bennett
Jon Berg
Ranada Bing
Tanya Marie Bitanga
Jose Blackaller
Jared Bland
Joshua Bracke
Merle Branch
Jelani Braziel
Corey Brown
Robin Burch
Jimmy Bynum Jr
Carlos Cabanillas Abundis
Jacqueline Cabralez
Cali Caldwell
Shakeija Cameron
Joseph Candelaria
Morley Carroll
Mayra Casas
Tracie Cheverton
Marites Chua
Christopher Church
Andrea Clark
Crystal Clarke
Linda Cleven
Alyssa Clive
Melody Clophus
Tianna Coffey
Emily Condori
Adele Cook
Alissa Cook
Melissa Cooper
Nicole Daniels
Jana Davenport
Cheri DeJong
Daniel Delarroyo Jr.
Edrica DellaMonica
Jose Diaz-Rodriguez
Angelica Dickens
Enkelida Diko
Jason Doublett
Kimberly Doyle
Brian Drechsler
Meagan Duitsman
Melissa Easter
Christopher Ebner
Jeremy Elder
Rochelle Estabillo
Kathryn Eyer
Matthew Falco
Amy Fannin
Danica Fargas
Andrea Fernandez
Nicole Fields-Pierre
Devon Fisher
Daniel Flatow
James Fox
Angelique Gass
Kenneth Geisler
Elisa Gemik
Brooke Geneslaw
Wendy Gillings
Andrey Glickstein
Jon Godown
Lisa Goerlich
Ann Gomez
Jennifer Grant
Judith Grant
Nicole Gray
Samantha Gregory
Taneisha Griffith
Joseph Guiver
Ramon Guzman
Stacey Hamilton
Areale Hanks
Jillian Hannold
Joseph Haralson
Becky Hardin
Laura Harrington
Jessica Harris
Beth Harshman
Sheryl Hazel
Krystal Heilmann
Nikol Hellebrandova
Jessica Hemington
Pamela Hensley
Erik Herbrand
Ailed Hernandez
Justin Heupel
Emily Hirsh
Joshua Hohendorf
Bonnie Holley
Matthew Houston
Rachel Howard
Aaron Hunter
Sherrita Hurst
Katie Jablonski
Danielle Jackson
Danielle Jackson
CLAUDIA JAIME
Kenneth James
Rickisha James
Salvador Jimenez
Bethelehem Jimma
Nolan Johnson
Shanell Johnson
Desiree Jones
Angel Jovellana
Melanie Julie
Karthikaivelkumar
Kandavelkumaraswami
Madisyn Kane
Margaret Karn
Victor Kee
Carol Kelly
Michael Kelly
Lee Kessee
JAYA KHANNA
Tara Knight
Dianna Kujawski
Ruth Larkin-Manning
Melanie Lasorsa
Chelsea LeBlanc
Chyna Lee
Shawna Lee
James Limon
Lori Lish
Marcus Little
Kathleen Long
Glenn Longie
Latoya Luc
Lissette Lynch
Edward MacDonald
Susan Machemer
Dhruv Maisuria
Tufue Malauulu
Brenda Manzana
Angela Martin
Elizabeth Martin
Gregory Martin
Shelly Martin
Ryan Mathes
Spencer Matthews
Tyreese McAllister
Collin McElroy
David McJimson
Akeem Mcleod
Rhonda McMichael
Katheryn Meek
Giselle Mendez
William Merkle
Feleshia Meyer
Rachel Meyer
Veronica Meynard
Claudia Miller
Carline Millevoix
Arthur Miranda
Monique Mitchell
Lara Miyamoto
Philippe Monroy
Jacquelyn Morris
Michael Morsilli
Angella Mumper
Vickmarie Murray
Dakota Musick
Arielle Mussman
Michelle Nelson
Allyson-Marie Nemec
Gloria Neria
Matthew Nielson
Jessica Nilsen
Brandi Nolte
Adriana O'DAY
Renee Oltmann
Aime Orozco
Shannon Ouimet-Amaro
Christina Overby
Dorothy Pagenkopf
Manuel Paramo
Richard Parron
Morgan Peckol
Leannah Pena
Jonathan Perillo
Shana Pero
Tiana Perry
Lori Peterson
Rebecca Peterson
Megan Pokorny
Victoria Polishchuk
Charles Poore
John Porter
Sara Preston
Troy Puchalski
Catherine Pulver
Samantha Punt
Leigh Purry
Daniel Radcliffe
Joshua Radtke
Nicole Ramirez
Samantha Redden
Shantae Reddicks
Marie Richardson
Ashley Richter
Angela Rivers
Jose Rizo
Elizabeth Robinson
CHRIS NIEL ROBITE-ALLEN
Angel Robles
Jessica Rodela
Tiffeany Roderick
Lorena Rodriguez
Michele Rodriquez
Grace Romo
Ronnie Roseborough
Angela Rukab
Breanna Russell
Carter Russell
Yvonne Ruvalcaba
Craig Sales
Leann Sanchez
Myra Sanders
Rachel Schroeder
DuJuan Scott
Michelle Secrest
Victor Shackelford
Narinder Sharma
Derek Sharp
Amanda Shea
Travis Sheridan
Melissa Shetler
Teresa Siebold
Kristina Silberer
Tinnie Simmons
Loveleen Singh
Lauren Skinner
Robert Skoropat
Kierria Slaughter
Glendena Smith
Krystal Smith
Melissa Snow
Taylor Sobodash
Aaron Stamper
Amber Stegner
Kimberly Strassburger
Erica Sudol
John Swink Jr.
Charnelle Takala
Talmadge Taylor
Corinne Thomas
Robin Thornton
Juan Torres
Joyce Tremoureux
Sarah Triezenberg
Ryan Varchetti
Alissa Vieau
Jamie Vildosola
Jessica Vitjathorn
James Walker
Jeff Walker
Sammie Walker
Elisabeth Walsemann
Hannah Walter
Dawn Washington
Shana Washington
Winter Washington
Brendan Webb
Charmaine West
Rita Wetzel
Travonte Wheeler
Tamara Whitfield
Adam Williams
Dani Williams
Sonya Williams
Austin Wilson
Jessica Woodman
Lydia Worswick
Deanna Wright
Allen Young
Steffany Young

Emily Abraham
Brooke Adams
Kristina Adams
Mary Adams
Maurice Adams
Meyanna Adams
Rizal Agrade Jr.
Ashley Alexander Singer
Keith Algeo
Aramide Allah
Renee Alt
Kristiana Anderson
Brittany Andrews
Jessica Andrews
Karina Aparicio
Tishenna Aqui
Timothy Archer
Mary Ball
Dianne Barrios
Chelsea Bartels
Mercedes Batres
Kimberly Becker
Marcell Bellfield
Shalonde Belton
Sylvia Bernasko
Jennifer Besselievre
Hetal Bhakta
Denise Binion
Karen Bisselele
R'Banney Blackmon
Lindsey Boettger
Vanessa Bolin
Gregory Borgman
Jason Branch
Victor Brewster
Falicita Brown
Benjamin Bulfer
Jacob Burke
Cassandra Butler
Shalonda Butler
Natasha Byrth
Aleyda Caceres
Danielle Cahill
Geovanni Arnel Cajucom
Sabrina Carmona
Latoya Carson
Mayra Casas
Rolando Casella
Connie Casey
Daniela Catone
Manjit Chandi
Stacey Connell
Desiree Contreras
Christopher Cooper
Cinnamon Cooper
Paula Cooper
Shayla Cooper
Tomika Corbin-Roberson
Angelina Couch
Kelley Crane
Elizabeth Crosby
Rita Crotty
Jhastelle Cruz
Amanda Currier
Patty Daly
Norma Dandridge
Amber Davidson
Amanda Davila
Anthony Davila
Jessica Day
LaVerne Day
Michelle Dcruz
Rachel Decker
Eunji Dehn
Henry DeJean
Nicole Del Calvo
Carol Del Principe
Ashlee Desantis
Andrew Drake
Melissa Draper
Karlvin Duperval
Marie Djouna Eliancy
Trechic Ellison
Kathryn Elrod
Matthew Eshelman
Kelli Esmay
Jennifer Evans
Kamaria Evans
DORIS EZE
Kimberly Ezell
Lauren Fanucchi
Kenneth Ferguson
Tiffany Fink
Jennifer Fleagle
Brendan Flores
Kellie Flores
Loudena Florestal
Princess Folaranmi
Robert Ford
Andrew Fortmeier
Christian Fougere
Janet Fraley
Walter Gadsden Jr.
Rikki Gale
Oluwatoyin Gamra
Jonathan Gann
Frank Gauss III
Michael Geiger
Steven Gierhahn
Rebecca Gilbert
Jeanne Gold
William Gosnell
Terry Gould
Chanda Gowen
Keisha Gray-Brown
Victoria Grayson
Tenisha Green
Trunae Green
William Griffith
Steven Groff
Georgette GuthrieBowes
Viviana Gutierrez Loza
Courtney Guzman
Kristen Hagan
Deondra Hagans
Annamaria Hagstrom
Michelle Hamer
Kimberley Hancock
Kara Handley
Adam Hardy
Jeffrey Hartley
Larry Harvell
Karl Hatton
Miracle Heard
Tiffany Hendrix
Veronica Hernandez
Danielle Higginbotham
Alexis Hinton
Jeremy Hollis
Heather Holloway
Irene Holmes
Lisa Hoopaugh
Marci Horton
Travis Houston
Ryan Howell
Michael Hudgins
Tamra Huffman
Morris Humphrey
Clarissa Hurst
Amy Huss
Jarret Hutchison
Christy Ijams
Atiya Jaha-Rashidi
Demetrius January
Demarius Jenkins
Amy Jimenez
Cindy Jimenez
Brenda Joash
Desiree Johnson
Donnetta Johnson
Juanita Johnson
Curtis Jones
Shakira Jones
Gunnar Kayser
Charity Keith
DONTHANIEL KEITH
Michael Kenney
Colmcille Kiggins
Dawn Kimball
Alina Kirsch-Moffitt
Rachel Kiser
Tiffany Kominski
Francisco Kromer
Brenda Kyle
Tina Ladwig
Taylor Larsen
Laura LeBlanc
Megan LeCours
Jin Joo Lee
Jack Leeper
Jessica Lemieux
Michelle Lewis
Roger Lewis
Brian Lippert
Salaevalu Logan
Susan Logan
Shameika Love
Tennille Lowery
Rodney Lucas
Ateia Luckett
Augustine Lujan
Stephanie Luna
Stephanie Malave
Tiffanie Manchester
Marie Mapp
Jeffrie Marangco
Jeanetra Marshall
Margie Martinez
Victoria Mastropola
Tanya Maxwell
Brett McCullock
Michael McCullough
Victoria McDonald
Michael McGuire
Lynn McHenry
Kierra McKinney
Alexandria Meier
Sandra Mena Chavez
Ulyssa Merrill
Andrew Metz
Michelle Midcap
Mellisa Minica
Rochelle Misner
Gloria Mocharnuk
Kathryn Mohamed
Kenneth Monroe
Shannon Montagno
Keith Montellano
Jeremy Morales
Crystal Moran
Mitchell Moss
Kathleen Moynahan
Allyson Mullen
Sarah Nadanamoorthi
Marlene Negrete
Steven Nelis
Catherine Nelson
Dwaine Nelson
Lyssa Newlin
Yeshenia Nieves
Shaun Noeske
Lee Norris
Patrick Oconnor
Melissa O'Dell
Grace Olivera
Amanda Ortega
Erica Ortega
Michelle Ortiz
Evelyn Pacheco
Jennifer Pacheco
Essence Pagan
Crystal Parker
Lisa Parriott
Imtyaz Patel
Tierra Peacock
Monica Pena
Jonathan Pennington
Deborah Peterson
Sharon Pickrel
Carisa Pinel
Tommisean Plummer
Gerald Polite
Sharon Powell
Rachel Prohaska
Matthew Quist
Vipin Rai
Leigh Ramirez
Lindsey Ramos
Adrianna Ramsey
Sabrina Redmon
Brandy Reeves
Sharona Reeves
Michaela Reimert
Tony Resendez
Stephanie Rivera
Audrey Roberts
Bridgette Robinson
Sierra Robinson
Suzette Robinson
David Rodarte
Christian Rodriguez
Britny Rollins
Candice RookHarvey
Bridget Rummel
Karmia Ryans
Juventino Salazar
Jennifer Sambueno
Brendeen Sanchez
Craig Sanderson
Jessica Sands
Louie Santos
Regino Santos
Teresa Sasnett
Lynne Schumal
Aizia Searcy
Vanessa Sears
Nanette Sheldon
Vernessa Shelton
Christina Shinaut
Brandon Shoppell
Melanie Simmons
Lisa Simonte
Alicia Smith
Jessica Smith
Joseph Smith
Shaina Smith
Lonnie Smithey
Jorge Sotomayor
Lucia Sparrow
Kathleen Spence
Ashley Spielmann
Jemar Steele
Victoria Stephenson
AMBER STEVENS
Brandon Stevens
Kimberly Stevens
Marguerite Stewart
Shelby Stout
Kristin Suarez
Barbara Sullivan
Erica Summerfield
Makatala Tanielu
Ceeairra Taylor
Joanna Marie Terrado
Melissa Texley
Erik Thomas
Denise Thompson
Renee Thornhill
Jennifer Tiller
Nicholas Tina
Christina Torres
Dennisse Torres
Lorraine Townes
Andrea Towns
Whitley Trochesset
Jarrod Untereiner
Emma Urbahn
Rachel VanFossen
Deborah Vaughn
Romesa Vernon
Anthony Villegas
Destiny Vilmont
Bhargav Vivekanandan
Kimberly Walker
Allen Wallace
Stephanie Watson-Krinock
Natoya Wayne
Cory Webb
Robyn Weiniger
Brianna Welch
Laura White
Andrea Whitmore
Roberta Wiggins
Cassandra Wilkerson
Blake Williams
Claudette Williams
Danetra Williams
Kashika Williams
Nadirah Williams Taveras
Ashley Winston
Jordan Woodland
Nathaniel Yang
Jeffrey Yerkes
Anthony Yonek
Carla Young
Shiasia Young

Kalene Adams
Robin Adams
Heather Adkins
Malcolm Allen
Andrew Alvarez
Stephanie Anderson
Christian Argueta
Tiara Ashford
Anietria Ashley
Heather Babcock
Zeynep Basak
Daniel Beaver
Donna Benefield
Lenore Benoit
Antoinette Benson
Anne Bentz
Courtney Bergman
Nanci Bernstein
Cara Bidwell
David Bird
Jacob Boone
Michael Boucher
Ashley Bravo
Glenda Brazier Britton
Jordan Brewster
Samantha Bricknell
Bonita Broughton
Leatha Brown
Julie Browne
Michelle Buell
Heather Buschmann
Jennifer Canfield
Essie Carr
Gregory Carter
Jessica Chapman
Kathryn Chatwin
Melisa Cheshier
Robert Cieplensky
Amanda Clausen
Delores Conley
Emily Consonni
Sean Cook
Ana Cortazar
Deenya Craig
Moise Creighton
Kayleigh Cyr
Robin Danitz
Colin Davidson
Cheyenne Davis
DaVron Dean
Shatondra Dean
Christal Demydowich
Amanda Diaz
Carlos Diaz
Tiffany Diaz
Megan-Bria Dietz
Sharrah Dimain
Brandan Dixon
Leticia Dominguez
John Doscher
Toodyann Duenas
Meredith Dunlap
Tera Eddinger
Troy Ellis
Carl Emerson
Andrea Emond
Angela Erickson
Ricardo Espinoza Jr.
Ambra Esquerra
Carol Farina
Shawn Fiala
Lorna Figueras
Jessica Finnegan
Kaesha Flatt
Marci Flinders
Erica French
CHRISTY FRY
Katrina Fuhrman
Belinda Funches
Jason Gabel
Brianne Gallagher
Hilary Gandara
Nora Garcia
Kyle Gardner
Lakeisha Garner
Jeffrey Gazaway
Diane Geschimsky
Tina Goeckel
Tonia Gordon-Braham
Jennifer Grap
Christopher Gray
Marcel Guerin
Jaime Gurevich
Kayla Gutierrez
Jarrett Hairston
Aaron Hall
Cristi Hall
Mariah Hargrove
Shanda Harper
Daurel Harris
David Harris
David Hart
Julie Hartman
Andreanna Hatter
Yolande Head
Peggy Hefner
Kevin Hicks
Eric Hilton
Shequan Holland
Essence Holmes
Dakota Horejs
Jennifer Howard-Jones
Sheena Hughes
William Hughes
Abdulnasir Ibrahim
Archelle Islas
Marcus Jackson
Nerissa Jackson
Marneisha James
Alicia Jean
Elsa Jimenez
Aaron Johansen
Emily Johnson
Kimberly Johnson
Sabrina Johnson
Yorker Johnson
Alvin Jones II
Ashley Jones
Datoria Jones
Quentin Keaton
Kelly Keleher
Carine Kemakuko
Bryan Ketchum
Thandiwe Khonje
Timothy Kiah
Alexander Kim
Kurtis Krupnik
Kathryn Langford
Vivian Le
Lisa LeBlanc Lidie
Jennifer Ledward
Matthew Lee
Marissa Leif
Brandon Lemon
Jessica Lemons
Larren Leonard
Allen Lewis
April Lewis
Shyanne Lindroos
Larue Livingston
Sarah Looney
Jennifer Maas
Damien Madrid
Laura Magee
Unitie Mance
Jami Manning
Lauren Marshall
Vanessa Mastropola
Angel Mayes
Heidi Maynes
Sean Mazeres
Ashley McFern
KellyAnne McGorty
Marquitta McLin
Adam Medina
Stefany Medrano
Raquel Meeker
Michael Meirovitz
Trashonda Mellerson
Tiffany Miller
Halley Miranda
Yam Mitchell
Andrew Moore
Chase Moore
Rebekah Moore
Victoria Moore
Servetta Morris
Dandre Mucker
Jgi-Jgi-Ameerah Muhammad
Jeffrey Myott
Rodney Naughton
Francesca Nella
Ashley Newman
Leida Nieves
Megan Norris
Victoria Nott
Amanda O'Brien
Patrick Odom
Kwesi Oduro-konadu
Michael Okonji
Linda Olvera
Samantha Owens
DHARAM PADHAYA
Lindsey Panick
Derisha Parham
Sydney Penate
Lia Peranio
Cristhine Pereyra Ruiz
Maria Perez
Ritika Perez
Tahesha Perry
Nghia Phan
Emmy Pitman
Towana Poates
Nicky Pollard
Clayton Pyles
Andre Quintanar
Angelica Ragland
Aretha Reece
Alejandrina Ricardez
Dennis Roberts
Steven Roberts
Alexander Rogers
Staci Rogers
Jeremy Roosa
Cecilia Ross
Mitchell Rozonkiewiecz
Joshua Sauls
Sheron Schley
Samantha Settembrino
Jordan Shaffer
Lal Krishna Sharma
Reginald Shaw
Kaelin Sherrel
Jessica Shivers
April Short
Kim Sims
Brenda Siri
JOYCELYN SMART-SANCHEZ
Brandi Smith
DIANE SMITH
George Smith
Leah Smith
Michael Smith
Soja Smith-Crockford
David Sneed
Sarah Sokol
Darius Spall
Sonnia Spiegler
Jessica Squeglia
Robert Squibb
Kenneth Stephan
Erica Stewart-Loper
Tami Stockton
Anne Stoyer
Ashley Tappin
Angela Thomas
Katina Thomas
Pamela Thomas
TamRah Thomas
Heather Thompson
Colleen Thrailkill
Jenny Timberlake
Julie Tinkler
Brenda Trejo
Aslin Trepanier
Richard Turley
Robert Turnbow
Belinda Turner
Karen Turnmire
Romi Uribe
Tiffany Valadez
Kristin Valenti
Whitney Valentine
Jennifer Van Bever
Angel Verdugo Mondragon
Rodney Vick
Carolyn Vigil
Crystal Walker
Lisa Walker
Joanne Walther
James Washok
Elizabeth Weber
Cindy Welch
Jason Welch
Kelsey Wheeler
Terrance White
Alexis Williams
Derrick Williams
Amanda Wilson
Sandra Wilson
Amanda Wolfe
Renee Wolfe
Debra Woods
Maria Woods
Katrina Wright
Myrna Ybanez
Chaunta Young
Jesse Young
Nicole Zudonyi
Steve Zudonyi

Latrice Adams
Cynthia Aguirre
Salman Ahmed
Christine Isabel Alcordo
Tunisia Alexander
Michelle Anderson
Dawn Andrews
Robyn Antoine
Keela Ardis
April Arriaga
Tahlia Ashwood-Peart
Jesus Ayaquica
Travis Baker
Julia Bardsley
Tywana Barnes
Brooklyn Barnes
Savannah Barrandey
Nelrine Barrett
Jamie Bassett
Lisa Bauer
Nicola Black
Cheryl Blair
Tonia Blevins
Amanda Blodgett
Clovis Bracey
Patricia Brehm
Shaun Brown
Nikki Brown
Brittany Bryson
Mary Ann Bryszewski
Sarah Buch
Beverly Burlingame
Jeffrey Cabrera
Chantel Calhoun
Joyce Cameron
Sarah Carson
Malcolm Carter
Brandy Carver-Smithey
Geoffrey Carwein
Akeema Charleswell
Mayra Chavez
Catarina Chinn
Jeremy Clarke
Kyle Clifton
Kelly Cogdill
Heidi Cook
Micah Copeland
Chelvana Covington
Tara Cox
Chary Crooks
Jeffrey Crumpton
Aaron Curtis
Eduardo De Oliveira
Zan Dean
Deborah DeVault
Alexander DeVille
William Dimartino
Jasmia Dudley
John Duginger
Demetria Dunning
Christel Duque
Cordarreo Durden
Benjamin Dutill
Caren Ann Echague
Amanda Edenfield
Micheal Edwards
Christopher Ellis
Lakeisha English
Arlene Espinal
Christine Eudy
Gage Evans
Jeffrey Evans
Ernesto Lopez Falcon
Diana Fares
Angela Fauls
Amanda Findlay
Caitlin Fitzgerald
Jocelyn Foster
Tess Foster
Jessica Francis
Michael Frasure
Daniel Gallagher
Jonathan Garrett
Katherine Gee
Alexandria Geronzin
Tracy Gimmi
Tirza Gonzales
Dustin Goodwin
Karen Gordon
Zaneta Grady
Stephen Grant
Cassandra Grant
Wade Griffin
Mikayle Guinn
Justin Hanmer
Jocelyn Harnett
Jennifer Haro-Barber
Chanell Harris
Mourad Hassan
Denise Hathaway
Isabel Hedrick
Andrea Hernandez
Adrienne Hicks
Debra Holcomb
Kimberly Hooper
Alexandria Hoper
Michelle Howry
Daniel Hudson
Simone Hudson
Carlie Hurley
Meer Hussain
Kristina Jackson
JUSTIN JACKSON
Loren Jacome
Jillian James
Nalleli Jaquez
James Johnson
Thomas Johnson
Austin Jones
Christopher Kapel
Samantha Karadimas
Patrick Kenny
Mary Kowalewski
Jason Laird
Matthew Lanoue
Michael Lashley
Elizabeth Lasyone
Maggie Lavey
Patricia Lawrence
Dominique Lazo-Johnson
Aalaiyah Lee
Tabitha Lichtenberg
Eugenia Logan
Marsha Loyal
Meghan Mackenzie
Rose Marsh
Michael Martin
Genesiz Martinez
Clari Martinez
Pamela Matthews
Ted McAuslan
Tyler McClain
John McCrandall
Stephanie McDearmont
Tara McHugh
Milinia McLaughlin
Tina Mcnear
Corey Mendel
Brittany Michaels
Joshua Miles
David Miller
Jonathan Miller
Albert Miller
Elizabeth Miller
Stephanie Mohan
Miray Mongeon
Jennifer Montano
Shauna Moramarco
Steven Morgan
Tawanna Morris
Alicia Morrison
Sheena Munsch
Deidre Nehr
Stephen Nelson
Aminata Niang
Valerie Norris
Danielle O'Donahoe
Timothy Ogren
Ricky Oliver
Carolina O'Quinn
Alyssa Ortiz
Elizabeth Osiol
Sophia Otto
Gilbert Page
Jennifer Parker
Omar Pequeno
Michael Perryman
Kimberly Peters
Kathryn Phillips
Mark Pickett
George Pippen
Virgil Postell, Jr.
Lila Price
Michael Quail
Brandon Quarles
Traci-lyne Quinn
Duane Rader
Amy Ranooli
Shun Reynolds
Christa Rhodes
Sherise Rhodes
Danielle Rice
Leon Rice
Emily Riggs
Danica Rippy
Anamaria Rivera
Shelby Roberts
Jodi Roberts
Nikia Robinson
Jennifer Rollins
Suzzanna Rowold
Maria Sanchez
Christy Sanderson
Jerrybel Sarabia
Lisa Schreiner
Stephanie Schroeder
Breanna Scothorn
Aretha Scott
Colleen Scott
Roger Segura
Robert Semrow
Crissy Shirkey
Gabriel Simon
Tina-Marie Sims
Laura Skinner
Kari Sloan
Caleb Smith
Ann Snuffer
Andrew South
Shelly-Ann Spaulding-Lambert
Sheila Stewart
Heather Swartz
Lisa Thompson
Failynn Tocci
Ruben Torres
Jay Tudela
Sharon Turner
Melissa Turner
Edith Vasquez
Camila Vidal
Laura Villegas
Kevin Waldron
Christine Ashley Wallace
Max Wells
Julia White
Wayne Wilks
Alexis Williams
Jamira Williams
Whitney Williams
Brandon Yeadon
Shannon Younkin

Mirella Aldaba
Riyam Alhasson
Vivian Alianell
Olivia Almaraz
Edward Altamirano
Carlos Alvarez
Kassandra Alverio
Iliana Arbelo
Tyrone Armour
Ana Monge Artavia
Davis Asante
Christina Astin
Justin Aude
Edwin Bailey
Wilhamina Baksh
Jillian Baldwin
Ashley Banks
Jana Banks
Bernard Banks
Jessie Bardill
Sadika Barley
Samantha Barnett
Erik Barnett
Veronica Baron-Osorio
General Barrett II
Nicole Barrier
Edwin Barrueto
Coretta Bates
Maria Lucia Batista Battaile
Whitney Baumgartner
Kristy Baxter
Anthony Baylor
Cydney Bearden
Misti Bell
Miriam Nunez Beltran
Megan Beltran
Brandi Benner
Jennifer Bennett
Melanie Benson
Chemille Benton
James Beyea
Justin Bingman
Kristina Bobadilla
Joloni Boddie
Amanda Bonelli
Jennifer Bono
Kimberley Boreen-Wright
Adam Bouchard
Larry Boustead
Anake Bowman
Dawn Boyle
Autumn Bradshaw
LaRae Brannan
Amanda Brawley
Pamela Brewer
Tiffany Brodt
Latoya Brooks
Terri Brown
Allen Brown Jr.
Nicole Brown
Stephanie Brown
Brent Brubaker
Christopher Bruntlett
Evon Bryan
Timothy Bryant
Sophia Budd
Marchelle Buman
Philip Bundy
Alicia Burnett
Krystal Burns
James Burns
Penni Burns
Moses Burrell
Vonche Burt
Vincent Bustamante
Tyler Butera
Angel Cabreja
Brandon Cain
Selina Cain
Sabrina Caldwell
Natalie Calvario
Tamara Campbell
Kelsey Carlson
Kelley Carnegie
Katie Carrier
Roberto Carrillo
Kristi Chahani
Avynelle Chaitan
Kelly Chenoweth
Tasha Childres
Amanda Chitsom
Alicia Chovan
Chadwick Church
Michael Cimoli
Sergio Cirina
Alexa Clancy
Rachel Clark
Tamara Clark
Oliver Clark
Sylvester Clark
Sheritta Clark
Sameria Clement
Roniece Clerge
Stacy Close
Arlene Cohen
Travis Colby
Erica Collier
Maria Colon
Joseph Columby
Andre Conley
Lavelle Conway
Michelle Cooper
Jessie Corrigeux
Kelsie Crane
Michelle Creamer
Jeremy Creed
Benedetta Crivello
Faith Cross
Savanah Crouch
Taneka Crump
Amy Cuchine
Matilda Cummings
Melanie Dangzalan
Tracy Daniels
Jordan Dappert
Alina Davis
Michael De Guzman
Heather De La Rosa
Craig DeBow
Robert Duval Del Rosario
Dawn Delaney-Swain
Victoria DelaRosa
Patricia Delgado
Jose Delgado
Mary Johanna Dempsey
Sarah Dencarnacao
Joshua Devack
Daniel DiCello
Joshua Dittler
Brian Dixon
Arnold Donald
Tina Dorsette
Stephanie Douglas
Joshua Dubach
Brenda Dumas-Hydleburg
Holly Dumford
Andrew Dunmire
Jantzen Duran
Dionisia Duran
Genene Duran
Patrick Dwyer
Corey Dye
Garion Eave
Ronnie Eddings
Winifred Eddington
Irma Edmond
Shane Edmundson
Rodericia Edwards
Nicholas Edwards
Jacqueline Ellrich
Oseremen Enaboifo
Shannon Engelhardt
Eric Enriquez
Marquita Ensley
Amanda Espitia
Valenna Esprit
Janet Evans
Tara Falcon
Edward Faucett
Marla Fauchier
Sabrina Fayaz
Lynnze Carpenter Feeney
John Felger
Sarah Fennell
Sabrine Ferenc
Cameron Fields
Yobachi Fields
Rebecca Finney
Amy Corder Fisher
Cassandra Flanagan
Brenden Flannigan
Stephen Flomo
Lizbeth Fogleman
Jennifer Fonseca
Samara Forcier
Stephanie Franco
Stephanie Fraser
Justin Fredette
Shelby Furtado
Paulina Gainey
Brandy Galaznik
Brooklyn Galvin
Jennifer Garbacz
Sylvia Garcia
Jose Garcia
Kathleen Garrison
Amy Gehrke
Kristel Gerow
Joseph Giambrone
Fabienne Gibson
Joshua Gilbertson
James Gill
Kiarra Gipson
Angela Glover
La'Tanceia Godfrey
Elizabeth Gonzales
Alexis Gonzales
Ronn Joseph Gonzales
Jose Gonzalez
Irma Gonzalez
Marveya Gooch
Chad Gordon
Kelly Gordon
Rebecca Grandieri
Whitney Grant
Bomani Green
Amanda Greenfield
Ryan Grider
Christopher Grieves Sr.
Tania Griffith
Joel Grubbs
David Gudermuth
Ingrid Hadley
Sandra Hagy
Patrice Hall
Gerard Hall
Elizabeth Hall
Brandy Johnson- Hamlet
Vanessa Hampton
Justin Handley
Niazul Haque
Josiah Harris
Melissa Hartman
Melissa Hartman
Lisa Hartnett
Jason Haynes
Terry Haynes
John Heaton
Julia Heinen
James Heinlen
Caitlin Heirbaut
Travis Henagan
Lavator Henderson
Daniel Henderson
Carol Hennells
Walter Hensley III
Emily Hickey
Sara Hilbolt
Kimberly Hoffman-Baker
Robert Hoitt
Kyla Holmes
Willie Holmes
David Holmes
Nastassja Howard
Sabrina Hudson
Samantha Huebscher
Kellie Huff
Brooke Huntley
Michelle Husband
Ashley Ihrig
Oluseyi Ilesanmi
Chinyere Iromuanya
Monica Isais
Jeffrey Jablonski
Erica Jackson
Abigail Jacobi
Nicole James
Jocelyn Jarin
Samantha Jarvis
Pualani Jeffries
Tricia Jenison
Monica Jennings
Brittany Jobes
Kaitlynn John
Heather Johnson
Sarah Johnson
Ashley Johnson
Allen Johnson
Nickie Johnson
Terry Johnson
Veronica Jones
JoAnn Jones
Byron Jones
Kalesa Jones
Pranvera Kapllani
Brittany Karpati
Suzanne Kellner-Zinck
Laura Kendl
Shari Kern
Cynthia Kilburn
Kathy Kim
Jermaine King
Ledra King
Jalena Kinlock
Kyler Kirschbaum-Leitz
Corvetta Kirtman
Aidan Kitching
Della Kjeldson
Wendy Kordik
Hannah Koziol
Ajay Kumar
Victoria Kyles
Justine Ladowski
Lori Landrum
Erica Lanier
Stephanie LaSane
Stephanie Lawler
Laura Lawson
Jermaine Lawton
Patricia Lee
Yuriko Lee
Michelle LeGare
Shea Leger
Michael Leonard
Tiffani Lewis
Jacob Liebenstein
Brett Lieberman
Shenita Lloyd
Stewart Loftin, Sr.
Jennifer Lofton
Angela Lopez
Amanda Lott
Darien Lovley-Wert
Daniela Lujan
Maria Lundie
Jayme Lyles
Joyce Lynn
Kyrsten Lyster
Richard Macias
Sean Magowan
Chelsea Mailliard
Mikiala Malabon
Helen Mallard
Jill Manha
Ashley Manson
Nicholas Manzella
Amber Markham
Vincent Marks
Heather Massey
LeAnthony Mathews
Sean Matthews
Sherri Maxwell
Jacenta Maynor
Jamie McCain
Linda McCloughan
Steven McElyea
James McKamey Jr.
Chrishelle Mckenzie
Noah McManus
Sonya McNurlin
Nick McWilliams
Mark Meadows
LaShendra Meeks
Charles Menken
Dawn Meredith
Carroll Merry
Katelyn Merryfield
James Messick
Trishonda Miles
Cassandra Miller
Kimberly Mills
Jalana Milner
Tracie Minor
Kristen Minor
Rachel Minor
Monique Mitchell
Blessings Mlunjwana
Bre'jon Modock
Hannah Molina
Athenia Mont
Suzanne Montanez
Jennifer Montoya
Kimberly Moore
Zulema Mora
Ambrose Moriba
Matthew Morris
David Morris
Noel Movido
Rebekah Moxey
Athena Mrozik
Lydia Mulcare-Harris
Clinton Mullins
Jerry Murcks
Bera Myers
Heather Nauman
Jamie Neuss
Cathleen Newman
Viviane Nguyen
Morvarid Norollahi
Daniel O'Halloran
Kristin O'Malley
Tracy O'Neil
Daniel Oandasan
Claire Oppenlander
Anna Katrina Owens
Tamara Pacheco
Cindy Page
Allison Parker
Jacqueline Parra
Amy Parsley
Crystal Pate
Amalia Patseas
Terry Patterson
Bryan Pavlick
Lauren Pechacek
Mary Perez
Joshua Pescini
Kaelyne Peterson
Maria Cecilia Petty
Sherlondi Phillips
Aaisha Phoenix
Leonor Pidhayny
Katrina Pierce
Gregory Pierre
Ykieta Pimpton
Nicole Pitchie-Collins
Jamie Platt
Charlene Preston
Jainine Preston
Ray Priest
Christopher Pritchett
Andre Prosise
Niki Puchalski-Hadden
Dechanta Putney
Mariela Quinteros-Vargas
Weylin Radbourne
Brenton Rankin
Aia Camille Razon
Valeri Reaves
Shannon Redfearn
Latonya Reed
Carrie Register
Jordon Reiley
Cynthia Reyes
Faviola Reyes
Diana Reynolds
Carrie Rhamy
Barbara Rivers
Kael Robarge-Golden
Anthony Roberson
Antonae Roberson
Jennifer Robinson
Danelia Rodriguez
Richard Rodriguez
Casandra Rogers
Cindy Rohwer
Lisa Romo
Juliette Rosado
Akilah Rose
Danielle Rosenow
Jamie Ross
Brenda Rouse
Tyler Roush-Wallace
Natashia Ruiz
Christina Russell
Shauna Ryan-Cooper
James Sabolchick
Sage Salonga
Grace Sambugaro
Christy Sanderson
Shardae Sappleton
Bianca Sarr
Tricia Schumacher
Jennifer Schutte
Rashad Scott
Jessica Scott
Keith Scruggs
Elizabeth Seidel
Sylvia Selinger
Katelyn Sellers
Tracy Sessions
Rebekah Shadow
Julia Shaw
Karyl Shawcroft
Kyra Shedrick
Hannah Sheets
Kurt Sheffield
April Shelburg
April Shelburg
Deborah Shelton
Robert Sherwood
Rebecca Sieber
Melissa Silva
Dino Silvera
Jessica Simmons
Michael Sims
Sarah Singer
Lakiesa Singleton
Marquita Singleton
Evelyn Slay
Karen Sloan
Derrick Smart
Amanda Smith
Megan Smith
Sara Smith
Michael Smith
Randy Smith
Scott Smith
Walter Smith
Kaitlyn Snodgrass
Tiffany Snyder
Bismark Somuah
Alyssa Sorrell
Kim Sozio
Nikki Spears
Nichelle Spyke
Melvin Stemn
Bernard Stevens
Kathy Stewart
Karin Stimpert
Devin Stokes
Tyria Stokes
Kelli Strese
John Strid
Maheswar Sukhdeo
Pamela Surette
Sasha Swanson
Omowunmi Taiwo
Maxwell Takyi
Paul Tamura
Ramy Tawfik
Nisreen Tawil
Julie Taylor
Kimberlee Telford
Grace Telles
Paige Terry
Gina Thaxton
Doris Thomas
LaTorey Thorpe
Gwendolyn Timmons
Hilda Toscano
Taisha Townsend
Shemel Trapp
Lisa Trevino
Malik Tyler
Elena Uresti
Brian Utterback
Christopher Vaccari
Richard Vagnoni II
Daisy Valtierra
Angelo Vara
Tina Vargas
Stephanie Vera
Vishal Verma
Melissa Veselovsky
Adonica Vickers
Maricela Villagomez
Salvador Villegas
Syndiee Volentine
Kristine Wade
Heather Wade
Britney Wagoner
Patricia Walck
Joanie Walker
Michael Walley
Brianna Walston
Michelle Warner
Angelica Washington
Amy Waters
Erica Watkins
Macy Watkins
Garey Watson
Stephanie Wayne
Christina Wells
Stephen Welsh
Christopher West
Brian Wethy
Warren Whang
Cassindra White
Melanie Whitmore
Shelly Whitt
Kimberly Wichlan
Beth Wilber
Dejenabe Wilcox
Patricia Williams
Allison Williams
Nissa Willis
Cricket Wilson
Margaret Wilson
Jacquelyn Wingo
Jennifer Winters
Alberta Witt
Monica Womack
Stacie Wood
Detrese Woolfolk
Troy Wright
Derick Wright
Keshanna Wright
Brad Wurmser
Cheryl Wyke
Stephanie Wysin
Nichole Yanok
Sandra Yepes
Chelsie Young
Jewel Young
Porsche Young
Sahar Zakery
Jessica Zamarripa
Christiane Zame
Jacob Zemet

Devin Abrams
Nada Al-Shamlan
Murad Albayari
Calvin Alexander
Lee Allen
Corey Allen
Garnet Allen
Mariah Aloisi
Carlos Alvarez
Marleny Amezquita
Terry Anderson Jr.
Mackenzie Anderson
Colleen Armentrout
Betty Jo Armstrong
Jennifer Arnold
Brandy Ates
Noor Atighi
Andrew Atwater
Rachel Ayres
Kevin Baez
David Bailey
Heather Baker
Marie Anne Baltazar
Richelle Barber
Lisann Barlow
Adonis Baskerville
Scott Batts
Brie-Anne Bauer
LISA BAYONNE
Timothy Bearden
Amanda Behnke
Heidi Belczyk
Richard Beldyk III
Henry Bell
Jenny-jo Bell
Stephanie Bell
Malerie Bell
Lorita Belle
Michael Bellingham
Jeremy Benando
Deborah Benavides
Gillian Benner
Kaitlyn Benoit
Michael Berardi
Kimberly Biegasiewicz
Donald Bland
Melissa Bollendorf
Louise Boquet
BillieJo Bowler
Jocelyn Brassell
Stephanie Brewer
Jennifer Brooks
Tanishia Brown
Cheryl Brown
Holly Bryant
Keon Buchanan
Ricketa Buckhalter
Bonnie Bullard
Genevieve Buracker
Pamela Burbach
Loretta Burgess
Dustin Burke
Lisa Burke
Timothy Burrone
Stephanie Burton
Abigail Camejo
Rochelle Campbell
Windy Campbell
Susanna Carlos
Heather Carpenter
Kimberly Carroll
Keely Carter
Tiffany Castillo
Tiffany Causey
Kristen Chapman
Tyler Chase
Tyrone Cheeseboro
Michael Choplin
Melissa Chovan
Irene Sab Chungag
Kyle Clark
Verena Clark
Sasha Clark
Chrystal Clues
Quintin Coakley
Jose Cobar
Tracie Coberly
Niolopuahokuahi-ahi
Cockett-Saito
Sherada Coleman
Kenyetta Coleman
Jill Collins
Melanie Colson
April Compton
April Conaway
Paulette Conley
Amanda Cook
Adrienne Cooper
Jessica Cordova
Timothy Cote
Tiffany Covington
Amanda Cravens
Monique Crawford
Tristan Crook
Michael Cuccurullo
Tamika Cummings
Latisha Cummings
Yiming Dai
Brittney Daniel
David Darling
Larhonda Davis
Deborah Davis
Dorita Davis
Thomas Davis
Yashpreet De La Puente
Adrianna Deloustal
Alena Demory
Dave Dennis
April Denson
Amanda Dew
John Dial
Jennifer Dino
Cristiana DiPietro
Sidney Dobner
Jennifer ann Dodge
Paige Dorley
Vickie Doss
Liselle Duntin
Cory Dunwoodie
Stephanie Durham
Helen Edwards
Dondria Enberg
Evangeline Engelbird
Daniel Enriquez
Stephen Erickson
Sophia Essary
Jimmy Essex, Jr.
Winy Etienne
Teresa Evans
Jeanette Everetts
Patrick Fellers
Marilyn Fernandez
Melissa Feurtado-Alexander
Martin Fierro
Maria Fierros
Caroline Fild
Michelle Fitzgerald
Erica Flenoury
Meghan Frank
Elijah Franklin
Madeline Fredrick
Dayna Friend
CarolAnn Frolkey
Gina Fromer
David Gagne
Camilo Garcia
Keosha Garner
Christopher Gasaway
Nicole Gawbill
Alisa Gillis
Katie Gilmore
Tameka Goldsmith
Tyson Gonsalves
Tiffany Goode
Lakeithia Gordon
Danielle Gray
Donna Green
Kevin Green
Kelsey Greenwood
Michelle Grogg
Roscoe Gudger, Jr.
Scott Gutzke
Charles Haddock
Shawn Hampton
Maria Haro-Sullivan
Da'Shaun Harris
Monique Haugan
Paula Hawkins
Gena Hazelton
Brooke Hearing
Stephanie Hedger
Andrea Herendeen
Rachel Hoeft
Angel Holloway
Jessica Holman
Emese Holo
Cheryl Honie-Toya
Clinton Hooker
Jennifer Horowitz
Linda Horton
James Horvath
Nastassja Howard
Lindsey Howard
Joy Hummer
Judith Hunt-Glenn
Brittny Iha
Hannah Imhoff
Lauren Isra
Nicole Jacamel
Rita Jackson
Brandon James
Temitayo Jemison
Cassie Joens
Crimzyn Johnson
Sierra Johnson
Ashley Johnson
Cynthia Johnson
Jessica Johnson
Sandessa Jones
Judi Jones
Amanda Jordan
Jean Joseph
James Kannianen
Amber Kanouse
Reza Kashani
Gregory Kastanes
Latoya Kelly
Zechariah Kennedy
Jerry King
Keri-Ann Knight
John Kroncke
Keisha Kuma
Matt Kwon
Jennie LaCour
Randall Lage
Howard Langenstein, III
Kerri Lanuza
Jamie Lawless
Lafogaula Leafa-O'Brien
Christopher Lee
Ashley Lester
Albert Li
Jennifer Liming
Jamesetta Lipsey
Melissa Lopez
Lauren Lopez
Jocelynne Lowans
Timothy Luikart
Chelsie Madden
Alex Mainsah
Ginnell Mallett
Jessica Malumay
Thomas Martell
Carl Martin
Victoria Martinez
Robert Martinez
Kari Martinez-Bailey
Robert Maxwell
Nicole McCartney
Laura McClain
Nichole McClure
Joshua McCray
Kendall McDowell
Magda McGarvey
Morgan McLeod
James McNicholas
Edith Meador
Victoria Means
Jacqueline Medley
Sheila Mehok
Jennifer Menendez-Hupp
Ashley Messina
Regenia Miller
Jeremy Miller
Kristen Minor
Cherry Mitchem
DEBBIE MOFFITT
Sandra Montes
Autumn Morenzetti
David Morgan
Y'Keia Morgan
Garry Mortensen
Dayna Mortinsen
Kellie Mower
Lori Muller
John Mullins
Brittany Nelson
Ashley Nelson
Carl Nelson Jr.
Heather Nenortas
Amanda Newkirk
Danielle Newton
Hannah Newton
David Nguyen
Christopher Nichols
Julie Nikolaou
Jeffrey Ogren
Bryan Oley
Adriane Olive-Fields
Makaila Oliverson
Kelly Opalka
Jennifer Ornelas
Bailey Orozco
Roy Owen, Jr.
Katie Owen
Nickie Owens
Sarah Page
Joanna Palmer
Rayvonda Parson
Amalia Patseas
Daniel Patton
Mark Pecaut
Beverly Penner
Rholand Peralta
Ashley Perez
Roger Perry
Kelly Peterson
Thabitha Philip
Glynn Phillips
Kerenza Pickering
Erika Pickwoad
Rosana Pico
Michelle Pond
Sean Powell
Teresa Powell
Jessica Praticante
Robert Pratt
Donna Price
Lori Proctor
Paul Quaife
Daniel Quale
Shekela Quarles
Tasha Raines
Charmaine Ramirez
Kay Ramos
Tyiesha Randall
Akmuny Rath
Lisa Raymond
Kassidy Reed
Candice Reese
Christy Resendez
LaTanya Rice
Michael Richards
Kayla Rink
Michelle Rinkwalker
Violet Roberts
Charlene Robinson
Melissa Rodriguez
Katie Rolf
Belen Roman
Amory Ronquillo
Faith Roseberry
Denise Russell
Sandra Rzonca
Daniel Saguin
Jami Sampson
Briavael Sandine
Erik Sandoval
Kristina Sanner
Jamie Schaecher
Angelique Schnadelbach
Edward Scholl
John Schumann
Morgan Schwall
Dominique Schwartz
Acienne Scott
Kelsey Scott
Jeri Seibert
Elizabeth Self
Martha Sesma
Annie Sessoms
Tausha Sewell
Alpesh Shah *
Brook Shepherd
Melissa Shoebridge
Jennifer Shufran
Erika Simmons
Greg Simonds
Noor Simpson
Annie Slater
Amanda Smith
Aubrey Smith
Meagan Smith
Alexandria Sobalvarro
Jennifer Sommers
Tommy Speakman
Julie Speck
Serena Stainback
James Stallings
Gabrial Stark
Lawrence Stephens
Diana Stibak
Abrielle Stone
Kelly Stowe
Susan Strickland
Pamela Surette
Amanda Sutton
Shea Tallman
Katy Tate
Lorilei Taylor
Anthony Taylor
Krista Thomas
Adison Thompson
Gerick Thunstrom
Crystal Tillery
Tonya Toney
Gary Trautmann
Megan Travers
Jolee Trull
Christopher Tucker
Carl Turner Jr
Priscilla Urbina
Roxana Velazquez
Adam Vergeson
Adrian Vickers
Florencia Vidal
Savita Vinas
Carrie Wade
David Walker
Timothy Wallace
Santana Walters
Karin Watson
Yolanda Watts
Christopher Weaver
Odette Webster
Erik Weingartner
Kelly Wejmar
Robin Wettstein
Nikole White
Tonya White
Tiffany Whitfield
Dominique Wigfall
Shannon Wight
William Wilcox
Danielle Wilfred
Andrea Williams
Mercedes Williams
Shannon Williams
Shana Williams-Leary
Sabrina Willis
Jasmay Amataga Willis
Nathanael Wilson
Christina Winkleblack
Erin Woriax
Patricia York
Destiny Young
Jesse Zentz
Jeremy Zettwoch
Willie Zimmerman
Paula Zobisch
Kim Zuniga

Asmaa Abdelaal
Aya Abdelaal
Sarah Adedayo
Della Adkins
Arnie Agsaoay
Vian Al-Baiati
Necita Jennifer Aldan
Jasmine Aldridge
Ruben Alfonso
Tina Allen
Christopher Allen
Albert Alvarado
Kelly Anderson
Andrew Anderson, Jr.
Natira Andrews
Elana Architzel
Frank Armino
Frances Arnold
Cherish Ash
Taylor Bach
Ibrahima Bah
Ladan Bahramnia
Thomas Bailey
Octavia Baker
Amanda Baker
Anton Banks
Randy Bankston
Kim Barnes
Isabelle Barr
Theresa Barrett
Daniel Bartolucci
Regina Bass-Corley
Andrew Bean
John Beaver
Amy Bell
Chantel Bender
Pamela Bennett
Nefertiti Bennett
Cassandra Bergmann
Jamiah Beverly
Jennifer Bleeker
Yvans Bobo
Katherine Bolinski
Sherrie Boughton
Dana Bouvet
Celia Bowles
Monica Braden
Beatrice Brandon
Chelsea Briar
Zamora Brinkley
Melissa Brookshire
Lacey Brown
Heather Brown
Cherelle Brown
Linda Bryant
Jennifer Bryant
Chinenye Brye
Lois Bygrave
Carmalita Cahill
Jonathan Calloway
Michelle Campbell
Brian Carpenter
Shannon Carreras
Rachel Carretta
Regina Carter
Anthony Castellanos
Candida Castillo
Stephanie Cates
Shonta Chaney
Amelia Chavous
Jenna Christian
Jessie Christiansen
Michael Cichowicz
Chari Clayton
Stacey Coburn
Selviria Cole
Stephen Collins
Nadja Coln
Fabian Colorado
Kourtney Conyers
Shondra Cook
Tobi Cooper
Dustin Corbridge
Camille Covin
Janet Cox
Templeton Crawford
Wendy Cregger
Jelena Cvijetic
Ronda Cyphers
Kristina Davis
Stacy Davis
Ashley Dawson
Nicola Del Negro
Keith Denner
Michelle Dennis
Danielle Denton
Paul Dill
Tiffiny Dinarte
April Donaldson
Andre Donegan
Vaneisha Dyer
Lisa Echols
Laine Edwards
Tamara Ekholm
Leslie Ann Nicole Elameto
Christopher Elder
Natalia Ellis
Tina Ellis
Curtis Elmer
Brianna Engles
Ivory Ervin
Nicolas Escandon
Frank Esparza
Yesenia Estrada
Chunte Evans
Toni Evans
Ibbet Fair
Jeremiah Fale
Martin Faulman
Cleofas Favela-Chaidez
Melanie Feeney
Brittny Ferguson
Fernando Flores
Edward Ford
Christina Fowler
Tamara Fredrikson
Joshua Fuller
Brandy Fulton
Michael Gagnier
Raymond Gallardo
Brandon Galloway
Lora Garcia
Adrian Garcia
Alan Gardner
Michael Garet
Barbra Gibbs
Clifton Gill
Jonathan Gilles
K'Lynn Gillihan
David Girdner
Elisa Giron
Rhonda Gladson
David Gley, Jr.
Brittney Glisson
Lindsey Goetz
Erick Goin
Melissa Gonzalez
Shawnmarie Gonzalez
Denise Gonzalez
Brittany Gordon
Matthew Gramata
Erin Gray
James Greer
Andrew Greydanus
Luvy Gutierrez
Benjamin Guyton
Dawn Hardin
Volonda Harris
Kimbly Harris
Danielle Hascall
Charlotte Edwards Haymaker
Yongbo He
Briana Heard
Natasha Henderson
Felicia Henry
Daniel Hernandez
Christopher Hernandez
Andrea Hernandez
Samantha Hernandez
Helen Hernandez
Amber Hight
Matthew Hitch
Brandy Hoelscher
Melissa Hoffman
Lanae Holloway
Demarcus Holmes
Evan Hoop
Andre Humes
Anthony Iacobucci
Leslie Irizarry
Yvonne Jackson
Trina Jackson
Stephanie Jackson
Alexandra Jackson
Keonya Jackson
Erin Saint James
Samantha Jamison
Demarion Jenkins
Kwanza Jenkins
Caitlin Jennison
Malachi Jimenez
Kloey Jocis
Kristin Johnson
Anthony Johnson
Anthony Johnson
Timothy Johnson
Rhonda Johnson
Amy Johnson
Amanda Johnston
Mica Johnston
Trevor Jones
Briara Jones
Sabrina Jordan
Wilove Julmeus
Dayna Kambel
Sandy Kassab
Mackenzie Keck
Damien Kelly
Diana Killen
Andrew Kindschi
Arthur King
Nancy Kini
Amanda Kistner
Megan Koch
Kristen Kucera
Karen Kuzanek
Cherrie LaCross
Brendon Lake
Preston Lanzieri
Bridget LaRotonda
Jessica Larson
Carla Lawrence
April Leigh-Williams
Lourdes Lepore
April Little
April Little
Robert Littmann
Carlos Llaverias
Gregory Lloyd
Kristine Lopez
Loarie Luafutu
Lorianne Luongo
Barbara Lyon
Melissa Mannery
Sara Manthey
Beatriz Marin
Samantha Martin
Marguerite Martin
Trent Martin
Chavon Martin
Miguel Mascorro
Barbara Mason
Andrew Mata
Chystal Matthews
Matthew McArdle
Charlene McBean-Freeman
Chrystal Mccarten
Angela McGarr
Nichole Mcpherson
Seth McWhorter
Ian McWilliams
Sandra Medina
Allen Mendoza
Dawn Meredith
Carol Mesarchik
Melissa Michaels
LaGina Mike
Lindsay Milisauskas
Melissa Miller
Robert Miller
Mark Miller
Larry Miller
Ruth Millican
Cristina Negron Mitusina
Leila Montgomery
Marguerite Montisano
Kelsey Moon
Shandreka Moore
Kyle Moore
Bethany Moorman
Latia Morris
Kristi Morrison
Tiffanie Moton
Vanesa Munoz
Sarah Murray
Tiffany Murzi
Jennifer Navarro
Lesley Neira
Tamerra Nelson
Christopher Nelson
Stephanie Nerton
Carol Newland
Lang Nguyen
Rolanda Nichols
Carl Nichols Jr.
Sarah Nichols
Kimberly Nichols
Sandra Nickle
Julie Nix
Stacey Noble
Tina O'Brien
Laci Ocker
Koby Olson
Claris Olumba
Alexander Orr
Daniel Ossewaarde
Kristal Overall
Claire Padmore-Clarke
Danielle Pakela
Joel Palabrica Jr.
Alexandra Pangilinan-Keller
Yvette Pantig
Jennifer Parker
Justin Parkin
Anthony Patrick
Gracie Patterson
Krista Patterson
Chelsie Pena
Amber Penfield
Carlos Pereira
Jeanne Perrone
Carol Pettine
Brianna Pfeiff
Keith Pierson
Chara Pigott
Daniel Pineda
Jennifer Poe
Jennifer Pomrehn
Daniel Postiglione
DaVonne Powers
Shawntanna Proctor
Yorel Prosser-Dotson
Tina Rainwater
Gilbert Ramon
Brittany Ramos
Deanna Rayner
Mandi Reedy
Darrell Reynolds
Clayton Rhodes
Jesse Rico
Katherine Riemke
Desiree Rivera
Jessica Rivera
Loretta Roberts
Steven Robinson
Shundra Rogers
Eileen Rohus
Claudia Rosado
Nichelle Ross
Nickos Rosser
Rebekah Ruggles
Janelle Ruggs
Jim Saldivar
Crystal Salinas
Deja Sanabria
Rosaline Schilling
Patti Schwebel
Carroline Scotland
Amber Scott
Teresa Scott
Aqeel Seals
Laura Seeman
Amy Seibert
Matthew Sellers
Matthew Sellers
Janine Semancsin
Jamie Sentney
Leilani Seymour
Tracy Shell
Yancy Shelton
Tegan Shock
Samantha Siaw
Christy Sibbald
Michelle Siciliano
Jason Sigman
Kelcey Sihanourath
Matthew Simmons
Daniel Slocum
Kahileelah Smith
April Smith
YoSonjia Smith
Michelle Smith
Jeremy Smith
Jennifer Smith
Jaunita Smith
Cynthia Sommer
Charity Sonnier
Renata Staley-Chestnutt
Christopher Starr
Stephanie Stephens
Montwella Stewart
Beatrice Stonebanks
Corey Stowe
Jeanine Stroud
Angela Strube
Ethan Sudul
LaKeisha Summerville
Thomas Suver
Susana Swann
Terrence Tarleton
Stephan Taylor
Lauren Taylor
Steve Teets
Sheryene Taylor Tejeda
Gregory Terrance, Jr.
Gwendolyn Terry
Quaniece Thigpen
Ashunda Thomas
Derrick Thomas
Joseph Thompson
Scott Thompson
Shanna Thompson
Tin Thwair
Lakisha Toliver
Cara Tompkins
Erica Trahan
Christina Trause
Macenna True
Anna Tuck
Dafina Tucker
Brandon Tucky
Matalena Tumanuvao
Aimee Turner
Michael Turner
Kimberly Turner
Tenisha Turner
Clarhens Uhl
Deborah Della Valle
Adam Valle
Angela Vannest
Mark Vasquez
Christina Vernacchia
Kenneth Viado
Brianna Villyard
Gabrielle Vosteen
Natasha Wade
Traci Wagner
Mori Walker
Leah Walters
Tammy Waltman
Monika Watson
Cody Weaver
Sean Weerasinghe
Nancy Weichbrodt
Philip Weidner, Sr.
Patrick Welch
Daniel Werntz
Julie Whitaker
Charley White
Nathanael White
Donnie Whitehead
Caron Whiteside
Larry Wilcox
Natasha Willging
Ashley Williams
Samantha Williams
Jerrica Williams
Andrea Williams
Caitlyn Williams
Donna Williams
Melanie Willis
Sara Windon
Andrea Woodward
Kimberly Wright
Kimberly Wright
LaTina Wright
Daphne Wright
Denver Young
David Young
Maya Youssef
Alexandrea Zink

Abigail Wynn
Adalberto Beattie
Adriana Perez
Aghabiomo Adun
Ajina Abu-Bakr
Alex Snyder
Alicia Fought
Alicia Jordan
Alicia Stallard
Alisha Gneco
Alison De Caussin
Allison Baker
Allison Blasingame
Allyson Sheffield
Alton Glaspie Sr
Alvaro Guzman
Amanda Beck
Amanda Cornelisse
Amanda Gillespie
Amanda Glasgow
Amanda Jakubowski
Amanda Lenamond
Amanda Velez
Amanda Yabrof
Amber Dickerson
Amber Fidler
Amelita Walburn
Amy Emkes
Andrea Caldwell
Angela Ayers
Angela Barney
Angelina Mendivil
Angelina Rivera
Anita Cheong
Anitra Rivers
Annette Tillman
Anthony Flores
Anthony Grimes
Antonette Hubbard
April Corona
April Hester
Araceli Hernandez
Arnela Heljo
Arnold Hodges
Arthur White
Ashley Cockran
Ashley Glaser
Ashley Hawkins
Ashley Ramos
Ashton Huntoon
Asia Carter
Audrey Bundy
Austin Frisbie
Ayanna Powell
Aziza AbdusShaheed
Barbara Elmore
Barbara Moore
Benjamin Karp
Beth Guidroz
Betty McLean
Beulah Gooden
Beverly Aubrey
Billy Barbier
Billy Brewington
Blanch Mancillas
Brandon Campbell
Brandon Ray
Brenda Bostow
Bret Mitchell
Brett Woodworth
Bridget Momodu
Britany Krenzke
Brittaney Hardin
Brittany Anastase
Brittany Aters
Brittany Coleman
Brittany Lee
Brittany McCoy
Brooke Robeaux
Byrnadette Flores
Caitlin Manfredi
Cala Riebe
Cameil Clarke
Candace Skinner
Candice Addison
Candice Inskeep
Candice Welsh
Cara Nickels
Carl Graden
Carmen Es-hagh
Carol Dick
Carol Emery
Carol Garcia
Carol Schump
Carole Wood
Caroline Sedgwick
Carrie Ange
Carrie Graham
Carynne Haye-Martin
Catherine Dempsey
Catherine Morrison-Corbitt
Catherine Zudel
Cathryn Cope
Chanel Barajas
Chanel Dawson
Channel Carde
Charles Montgomery
Chaunika Cheatham-Fields
Chelsea Reyes
Cherrie Davidson
Chibuzo Umeh
Chinyere Rumph
Chong Choe
Chris Lorenz Marcelo
Christella Crickard
Christian Guerrero
Christie DiFelice
Christina Brady
Christina Gustin
Christine Damian
Christine Pitchford
Christopher Baker
Christopher Campbell-Acosta
Christopher Sorondo
Christopher Turner
Christy Warchol
Claudia Cornelius
Colette Samimi
Colleen Monaghan
Collette Casaubon
Corinna Johnson
Correy Turner
Corrine Edling
Courtney Goodrow
Courtney Schoultz
Cristin Miller
Crystal Lewis
Crystalynn Rodriguez
Curtis Kelley
Cynthia Guerrero
Cynthia Harris
Cynthia Romero
Dahja Ray
Daniel Basaldua
Daniel Burch
Daniel Hoogestraat
Daniel Sipel
Daniel Villasenor
Danielle Ellis
Danielle Schaeffer
Danielle Vanover
Danielle Williams
Danielle-Marie Criss
Darlene Jackson
Darlene Vander Beek
Darrell Miller, Jr.
Darryl Sanders
David Arnold
David Constancio
David Jackson II
David Mejia
David Stidham
DeAngelo Hardman
DeAnn Joyner
Deborah Lockshin
Debra Galton
Deneshure Harrison
Denise Stinson
Denise White
Deonte Barbee
Desirre Andrews
Diana Cerciello
Diana Molina Acevedo
Don Mahana
Donald Duffy
Donna Schroyer
Donna Vargo
Douglas Kicklighter
Douglas McDaniel
Dylan Bougie
Dylan Rich
Earnest Nicholson
Eden Otlewski
Edwin Kemereit
Elise Swift
Eliza Caponetto
Elizabeth Frame
Elizabeth Gaydosh
Elizabeth Higgins
Elizabeth Patten
Emiliee Hauser
Emily Jarvis
Emmanuel Moore
Erica McBride
Erynne Perry
Evelyn Ayala
Fawn Bush
Felisha Williams
Flor Ramirez -Zarate
Frances Sangwin
Francina Vickers
Frank Pierz
Freddy Allen, Jr.
Gabriella Vara
Gabrielle Ferro
Ganesh Balgum
Gemarie Chow
Gilbert Burgess
Gilberto Rivera
Grace Davis
Gwyn Lorch
Heather Gray-Jacobi
Heather Penoli
Heather Pulliam
Helen Glass
Hilda Merejo
Holly Rockwell
Holly Vickers
Ileene Cardonne
Isabella McCullogh
Ivy Brunson
JaRon Itson
Jacob Warren
Jacqueline Adams
Jacquelyn Shinohara
Jacques Timma
Jada Lunn
Jade Wenrich
James Craig
James Worley
Jamie King
Jamie Williams
Janet Dansbury
Janet Horton
Janette Hunter
Janice Anene
Janina Vasquez
Janta Rainey
Jasmine Arevalo
Jasmine Byard
Jasmine Williams
Jason Alston
Jason Polglaze
Jaycie Vogt
Jeffrey Prom
Jeffrey Rud
Jemlyn Gass
Jenifer Asbell
Jennifer Arnaud
Jennifer Holcombe
Jennifer McGahey
Jennifer Trujillo
Jesse Kaba
Jessica Hawkinson
Jessica McCoy
Jessica Moore
Jessica Simmons
Jimmy Phillips
Jimmy Sellers
Joan Hinton
Jocelyn Smith
John Boughner
John Hawk
Johnnell Robertson
Jonathan Wise
Jose Gonzalez
Joseph Singer
Joseph Standifird
Joshua Jones
Joshua Lewis
Juliea Atwood
Justin Martinez
Justine Kurio
Kandi Griffith
Karen Francis
Karen Hayes
Karla Carnarius
Kary Blackburn
Katelynne Tegeler
Katherine Hunter
Katherine Jones
Kathleen Razo
Katie Monreal
Katrina Chambers
Katrina Miller
Kawehilani Hanamaikai
Kayla Buckner
Keegan Condie
Kellie Sabo
Kelsie Veach
Kimberllie Howard
Kimberly Brown
Kimberly Dunbar
Kimberly Followill
Kimberly Owens
Kirsten Porter
Kris Simonds
Kristy Short
Krysten Younger
Krystin Baggerly
Krystina Meyer
Kyla Dixon
LaShunda Bell
Lachelle Elliott
Laci Balster
Ladonna Schreffler
Lakecia Williams
Lakeeshia Sandlin
Lane Hagerdorn
Latrice Millhouse
Laura Belter
Laura Daily
Laura Guerra Lemus
Lauren Lynch
Laurie Bridgeman-Hatch
Laurie Schneider
Lavoshia Dennie
Leah McGrath
Leana Mahaney
Lena DeJournett
Levias Taylor
Lilith Pulley
Lisa Gray Siemers
Lisa Scails-Dansberry
Loahna Bush
Logan Gomez
Lora Mallard
Lori Douglas
Louguens Charles
Lucius Elliott
Lydia Brown
Lynda Coddington
Lynne Holloman
Maggie Bourland
Malia Matthews
Mandi Koziol
Manoj Williams
Marc Wilder
Marcia Clemmons
Marcie Beamer
Marcus Dillard
Maria Liz
Maria Nieto
Marivic Mercado
Mark Baldwin
Mark Ortega
Marquetta Price
Marsha Hamm
Martha De Leon
Martha Van Vliet
Martin Frohlich, Jr.
Mary Southwick
Matthew Starr
Mayra Alcantar
McKennon Harriman
Meaghan Thomas
Megan Kneipp
Meghan Gilles
Melanie Duby
Melinda Pekar
Melissa Brown
Melissa George
Melissa Rapp
Melissa Smith
Meredith Evans
Meri Yazmadzhyan
Meryam Esheileh
Michael Begley
Michael Domaskin
Michael Finley
Michael Janelle
Michael Lopez
Michael Norwood, Jr.
Michael Samuels
Michael Stevens
Michelle Butler
Michelle Gremler
Michelle Helton-Cahall
Michelle Watson
Misty Robben
Mohamed Sankoh
Monica Salter
Monica Spencer
Morgan Cortani
Muang Lopez
Myesha Watters
Nadine Smith-watts
Nancy Egegbara
Natasha Matthews
Natasha Woolford
Nathan Cockrum
Nicholas Umble
Nichole Moore
Nicholette LeClair
Nickelchia White
Nicola Campbell
Nicole Allmond
Nicole Halvorson
Nicole Pokorzynski
Nyeisha Anderson
Nylasha Miller
O'Neshia Smith
Ocyia Reed-Cain
Onika Carrasquillo
Pamela Parker-Clarke
Patricia Hudson
Patrick Jenkins
Paul Lattimore, Sr.
Paul Payne
Paula Hibbert- Martin
Pedro Aquiningoc II
Peggy Dirk
Peter Herrera
Peter Peterson
Philip Hutsler
Poonam Ovalekar
Qiala Richards
Rachel Grant
Rachel Grimes
Rai Duffy
Raymond Saucedo
Rebecca Patton
Rebekah Howard
Reese Nakagawa
Reginald Raines
Renee Barrese
Reubon Kelly
Rhonda Rios
Richard Jackson
Richard Krymski
Robert Crist
Roberta Price
Roberto Chavez
Robin Ridgway
Romika Perez
Ronda Ratliff
Roxanne Hagan
Ryan Bray
Sabitha Vikram
Samantha Bozarth
Samantha Sasser
Samantha Tuttle
Samuel Thorne
Sara Graham
Sara Thomack
Sarah Hudson
Sarah Keays
Sarah King
Sarah Pascoe
Savannah Vinardell
Sean Michael Spranger
Sean Vacca
Sean Vary
Segonia Cameron
Sehrish Waheed
Serina Siano
ShaVaun Hailey
Shamely Sampson
Shan Cantue
Shanicca Gardner
Shanita Chatman
Shannon Fulcher
Shannon Wilson
Sharma Haynes
Sharon Jackson
Sharon Ugwu
Shawn Tylutki
Shelley Cox
Shellie Browning
Shelly Bell
Shemika McGhee
Sherece Dingle
Shiron Carter
Shonna Jarman
Shonte Banks
Silver Gilliam
Skyler Thomas
Sophia Holzhauer
Stacey Lewis
Stacey Moore
Stacie Haedt
Stacie Llaurado Perry
Stefanie Bourdages
Stephani Tabbone
Stephanie Dominick
Stephen Gibson
Stephen Gregg
Stephen Jackson
Susan Hoover
Susan Yang
T'Najah Ferrell
Tamara Klugh
Tamara McQueen
Tameishia Johnson
Tanaya West
Tangaree McKinley
Tanya Julson
Tara Barnhart
Tawanda Barber
Taylor Smith
Terrell Battle
Terri Hughey-Mashood
Thanh-Nhan Chuon
Theresa Whitaker
Therese McElderry
Thomas Hendricks
Tiara Finley
Timothy Gorzynski
Timothy Ketchum
Timothy McDonald
Tina Newton
Tomekia Wilburn
Torchia Duhon
Tracey Aston
Traci Carr
Tracie Locklear
Tracy Gresham
Travis Touchton
Trenita Nichols
Trisha McClaran
Trudie Blue
Tycorrie Vongvirath
Tyler Riggs
Valerie Salinas
Vanessa Fray
Vennessa Fa'asua
Veronica Gaymon
Victoria Batista
Victoria Crosby-Haslim
Victoria Holder
Virnella Denson
Whitney Bell
Whitney O'Brien
William Perez Jr
William Reed
Willnar Carter
Wyatt Jarvis
Yasunari Diaz

Jason Abel
Angela Alejos
Nathalie Almonte Nunez
Godfrey Ampratwum
Theresa Anderson
Dernise Andrews
Andrea Ashford
Ashley Bailey
Kimberly Bailon
Jennifer Barnickel
Amanda Bartlett
Tammy Barton
Adam Bauer
Sascha Bauman
Daryl Beck
Heather Ann Beecher
Brittany Bell
Derrick Belton
Matthew Benda
Keiona Benjamin
Christian Bennett
Harrison Bernstein
Nigel Bertrand
Sharleen Beyea
Sean Beyel
Laura Bill
Laura Boles
Sarisha Bonilla
Teresa Brasaemle
Sarah Breshears
Michelle Brillhart
Cheryl Browne
Libia Bueres
Linda Burch
Michelle Burrows
Dondra Burton
Breanna Calahan
Gary Canada
Karen Carcanague
Juan Cardenas
Krista Carmack
Rebecca Carroll
Kasukosan Carson
Thomas Castrilla
Ann Cavender
Carol Cevaer
Tracey Chatman
Heather Childers
Melody Clark
Brandi Cliatt
Debra Click
Nick Cochran
Esther Conde
Camille Conley
Nathaniel Conley
Lee Conner
Amy Coppernoll
Danielle Costa
Connie Covington
Veronica Cox
Joi Crawford-Johnson
Sandra Crawshaw
Tonia Culbreth
Ashley Cummings
Michael Cure
Melissa Curry
Kathryn Cutler
Rebecca Dabbs
Charles Dandridge
Ashleigh De Wit
Nichole Deese
Amanda DeGood
Savannah Del Valle
Jolee Delgado
Naomi Demers
Onalee Devereaux
De Ana Dickey
Michael DiSalvo
Ciara Dixon
Anttwain Dobbins
Michelle Dornor
Melanie Dufresne
Kwesi Dukes
Chandi Duran
Monique Duran
Deborah Durio
Terri Dyson
Jason Eckes
Markis Edwards
Natasha Edwards
Kristine Elmore
Jennifer Emmert
Sarah Englund
Joshua Evans
Stefanie Fernandes
Tessa Filback
Tabbatha Fimpel
Sonya Fischesser
Roxanne Flores
Brianna Forgey
Robert Foster
Sheri Foster
Moria Galvan-Carter
Alexander Gamache
Valerie Garcia
Edward Garza
Monte Gaston
Daniel Gaudiello
Andrea Gause
Alexandria Giese
Harold Goff
Timothy Golden
Joseph Gonzalez
Thushari Gooneratne
Crystal Gotte
Honei Goyette
Terell Graham
Crystal Grant
Nicholas Grassham
Alexis Gray
Ashley Green
Alexandria Grillier
Michael Hackley
Alyssa Haley
Jessica Hamby
Jerid Hamel
Jacob Hanset
Shawn Hardiek
Cervante Harris
Karen Harris
Kimani Harris
Kimberly Hart
Casey Hayes
Patti Henderson
Leiya Hendricks
Lesley-Ann Herard
April Hey
Kelvin Hicks
John Hidalgo
Jameson Hill
Lindsey Holland
Ronald Hollins
Kelli Honey
Kirstin Hopkins
Stephen Houck
KaVonna Houser
Miracle Howard
Chris Hudson
Walter Ivory
Angela Jackson
Doreen James
Jessica James
Darlyne Jean-Charles
Renita Jenkins
Gladys Johnson-Thomas
Holly Johnson
Jacinta Johnson
Jacqueline Johnson
Nastassia Johnson
Malanda Jones
Milanna Jones
Jeremy Kagan
Brittaney Kallio
Kristi Kates
Tyler Kelly
Felicia King-Farley
Arial King
Jennifer Knight
Monica Kreher
Matthew Kuhns
Xernan Lacson
Rosanna LaFond
Taylor Lansdon
Brennan LeClair
Heather Lenero
Nancy Lethcoe
Jessica Levandoski
Shannon Levin
James Lewis
Patricia Lightburn
Jessica Linden
Letina Long
Aimee Love
Matthew Lubeski
Elizabeth Machacek
John Machine
Arielle Mahan
Michelle Malisani
Nicole Marshall
Shelby Martindale
Maria Mauldin
Crystal Maye
David Mc Koy
Libbee McFall
Kim McGrath
Christina McHugh
Jackie Mead
Kendy Medy
Kara Meier
Marivic Mercado
Wendy Messina
William Metcalf
Lashawn Mills
Lisa Mizer
Dana Montgomery
Gabrielle Morain
ReLana Morales
Yasmin Munoz
Richard Nick
Tara Nieves-Trujillo
Letisha Nutt
Monica Ochoa
Sarah Oliver
Valerie Orendoff
Catherine Ornelas Nieto
Ana Orozco
Cornell Orr
Carl Otto
Brittany Palmer
Jason Parvin
Elizabeth Paskas
Antoinette Patterson
Jaynie Perez
Rodolfo Perez
Jeffrey Petion
Kimberlee Pettit
Gabriella Pose
Elginette Powell
Janice Quiggle
Thalia Quintero
Cheryl Ramirez
Crystal Ramirez
Lindsay Ramirez
Kelsey Ramsey
Toby Ray
Karrisa Rembert
Jamie Renz
Margaret Rich
Eugenia Richards
Abel Rios
Ruth Rivera-Bitter
Belinda Rodriguez
Vivian Rodriguez
Brandton Rohde
Christen Rowe
Robert Rubalcava
Machele Ruiz
Heidi Runnals
Carmen Russell
Lydia Saldana
Antonio Saldivar
Kristoffer San Luis
Dana Scacco
Joseph Scalone
Michael Schulz
Damaris Schwartz
James Scott
Ryan Scott
Scott Seiler Jr
Peter Shaw
Mary-Ellen Sheehan
Christopher Shields
Maria Shiles
Kathlyn Siegler
Kewanna Sloan
Ari Sloane
Tana Smith
Leandra Spivey
Andrea Spurling
Anna Stalnaker
Brandy Starr
Kimberly Stratton-Ballantyne
Tyshan Stringfield
April Strong
Deborah Sullivan
Jade Swann
Ayeshah Sykes
Jaime Tate
Ernestina Tellez
Drew Tesar
Tishawn Thomas
Courtney Thompson
Mari Thompson
Lisbeth Torres
Travunty Towles
Kashanna Trammell
Evelyn Tran
Javoris Tribune
Celeste Turner
Tammy Turner
Devendra Upadhyaya
Jessica Van Horn
Joanne Vaughn
Sarah Victoria
Leah Viera
Mario Villalpando
Jennifer Wade
Charlene Wakefield
Justin Walsh
Adrian Walter
Jesse Walton
Marty Walton
Wanda Walton
Yvonne Walton
Whitney Washington
Pamela Weems-Baker
Neil Weir
Aurianna Wells
Carina Wheatley
Steven Whitaker
Tammy White
Shaun Wilke
Cheryl Wilkie
Joyce Wilkie
Anna Williams
Latisha Wilson
Rachel Wilson
Christopher Winchester
Jacqulen Worthy
Joseph Wyatt
Jorge Yandoc
Ryutaro Yoshikawa
Melissa Zamarripa
Melissa Zapf
Patricia Zummo
Christina Zweckbronner
Racheal Adams
Lauren Allmon
Dorothy Aning
Kari Armour
April Bear
Brandon Bourque
Ashley Brooks
Eugene Brown
Trevonn Burns
Yarabi Carrillo
Jennifer Carti
Cassandra Castillo
Marina Cepeda
Cecilia Coca
Christopher Colgrove
Tiria Council Delcol
LaToyia Cravanas
Tina Custer
Jessica Danzie
Diana Escobar
Oshandrea Faison
Kimberly Frazier
Brooke Frick
Jasmine Frilot
Kevin Good
Lorna Gooden
Robert Grover
Megan Hall
Kenneth Hammond
Angela Harris
Dishon Harvey
April Holmes
Christle Holsey
Jacqueline Holton
Zahrina Hutchins
Betty Hutchinson Nance
Joshua Jayne
Tommie Jones, Sr.
Kimberly Jordan
Michael Keely
Rhianna Kropf
Giorvanna Larathe
Heather MacIntyre
Mark Madson
Neda Majidimehr
Kevin Malone
Beverly Maniscalco
Neil Marshall
Nico Martin
Christine Matthews
Bruce McClain
Renee McCray
Cheryl Mcwhorter
Katie Meadows
Tara Mejia
Arturo Mena
Beauty Modupe
Isaac Monson
Samaria Moore
Bradly Mueller
Georgia Neal
Keith Neely
Daniella Newbill
Michael Nutting
Crystal Palmer
Jalynn Pelletier
Christopher Pence
Katrina Penman
Marine Poghosyan
Delano Prince
Elizabeth Prince
Anita Ramaiya
James Rollins
Melissa Romero
Melissa Rujak
Gabrielle Sanders
Miranda Schober
Nathasa Smith
Wayne Smith
Lisa Stanco
Jasmine Sylvester
Stephanie Taliaferro
Felicia Thomas
Odessa Thomas
Cassandra Thompson
Mayleen Thorne
Michele Thorne
Aranita Timmons
Deborah Urzua
Jerry Valentin
Maria Wagemester
Helen Westley
Charles Willett
Frederick Williamson
Shelia Winston
Devin Zimmerman

Aaron Barr
Aaron Cole
Abigail Evans
Abraham Hunt
Adaku Obodoakor
Aislin Gibbens
Alecia Thien
Alesha Lasseigne
Alexis Camou
Alexis Williams
Alfredo Sotelo
Alisha Hardy-Taylor
Allan Tellez
Allen Holmes
Alva Benjamin
Alysia Angell
Alyssa Rogers
Amanda Allen
Amanda Baehr
Amanda Burris
Amanda Hoopengarner
Amanda Owen
Amanda Sconiers
Amanda Stringfield
Amber Campos
Amber Dixon
Amber Gaudet
Amber Nesbitt
Amy Crosse
Amy Woody
Ana Ayala
Ana Gozalo
Andrea Cotton
Andrea Salisbury
Andrew Alfonso
Andrew Caksackkar
Angel Horton
Angel Licot
Angela Bell
Angela Grice
Angela Moore
Angela Towler
Ann Chauvin
Ann Phillips
Arlene Caro
Ashlei Ulmer
Ashley Bowman
Ashley Bradley
Ashley Crawford
Ashley Erasmus-Bracey
Ashley Grubb
Ashley Jackson
Ashley Lannan
Ashley Massey
Ashley Momiyama
Ashley Reese
Ashley Soto
Ashley Upton
Ashley Wilson
Asia Weston
Autumn Brown
Azizeh Kanj
Belen Lopez
Belfrey Williams
Ben Carson
Bethany Chenette
Bethany Nance
Bethany Weir
Bill Flores
Bistra Kamburov
Blair Himes
Bob Ake, Jr.
Bobbi Allen
Bobbie Mills
Bonni Lewis
Brandon King
Brandon Mather
Brian Crawford
Brian Samet
Brian Taylor
Brianna Campbell
Brittany Campbell
Brittany Kelly
Brittany Paulus
Brittney Williams
Brooke Foss
Brooke Jackson
Brynner Paulette
Carleigh Musser
Carlos Geigel-Cruz
Carlos Ozuna
Carol Williams
Cassandra Edwards
Cassie Hebert
Catherine Olsen
Catrina Giddens
Celena Sherrell
Chandreka Gore
Charlene Macklin
Chelsea Steel
Chelsi Beale
Christian Campbell
Christiene Chambers
Christina Mata
Christina Melendez
Christina Styer
Christina Willmore
Christine Ramos
Christopher Ayers
Christopher Daly
Christopher Duncan
Christopher Lee
Christopher Smith
Chun yan Lehman
Cindi Gallegos
Cindy Osson
Claude-Marthe Cherizard
Claudette Waterman
Claudia Washington
Clayton Younce
Cooper Safford
Corin Ibarra
Courtney Bennett
Courtney Provo
Craig Pearson
Crystal Kirk
Crystal Rivera
Crystal Tarro
Curtis Hall
Cynthia Hallett
Cynthia Jones
Cynthia Mendoza
Damian Horton
Dania Nero
Danielle Macedo
Danielle Pawlak
Danielle Snyder
Darcelle Geiler
David Alvarez
David Wilson
Davis Yoon
Dayne Sutherland
Deanna Havens
Debra Ivey
Debra Johnson
Dennisha Veal-Lowe
Derek Diaz
Desirae Sechrest
Destinee Mahone
Diana Piini
Diana Winder
Diane Vanden Heuvel
Dinah Tor
Donald Drury
Donna Bennett
Donna Brown
Doris Palacios
Dosheia Daniels
Douglas Wagner
Dusti Freeby
Dusty Alynn
Edwin Banks
Elena Lopez
Elisha Castle
Elizabeth Kilbride
Elizabeth Morris
Elizabeth Smith
Elizabeth Troutman
Elizabeth Walker
Elliot Terry
Ellyse Turner
Emmanuel Williams
Eric Knowings
Erica Vander Velde
Erika Boulding
Erika Varela
Erin Beeman
Erin Bell
Essinita Mathew Harris
Fawn Mcdaniel
Francesca Wagley
Francis Poole
Frank Fiol
Gabriel Svetcos
Gabriela Castro
Geneva Williams
George Spencer Allen
Germani Turner
Gina Trapp
Gina Williams
Gregory Grubbs
Haley Clesh
Hans Wethal
Harry Markham
Heather Diffenderfer
Heidi Macdonald
Holly Hubbs
Holly Lagasse
Hubert Hatcher
Ileana Hernandez
Inti Chabert
Ja'Lisa Bell
Jacob Weinstein
Jacqueline Stellema-Herrera
Jakiesha Pettway
James Canty Jr
James Hunter
Jamie Allison
Janet Mayo
Jason Binagia
Jason Gropper
Jason Pfohl
Jason Rogers
Jaymee Turner
Jayna Kahler
Jayne Ruckman
Jean La Manna
Jean Misae Delago
Jeffery Hof
Jeffery Mooney
Jennifer Bridge
Jennifer Emerson
Jennifer Fodge
Jennifer Guerrero
Jennifer Kelly
Jennifer Looney
Jennifer Mares
Jennifer Maxwell
Jennifer Padua-Valle
Jennifer Roupe
Jennifer Tilley
Jennifer Willis
Jerediah Fontanos
Jeremy Rivera
Jeris Satterfield
Jeron Dorsey
Jerrilynn Terry
Jessica Baum
Jessica Branigan
Jessica Ferrer
Jessica Herndon
Jessica Micheletti
Jessica Perez
Jessica Saldivar
Jessica Snavely
Jessica Swanson
Jessica Wagner
Jessica Worley
Jill Jones
Jimmy Ismail
JoAnn Agoruah
JoAnn McGowan
John Forte
John Maquar
John Melnick
Jolanda Walker
Jonathan Brady
Jonathan Gill
Jonathan Owens
Jose Alonso
Jose Peralessanchez
Joseph Reed
Joseph Santiago
Joseph Thompson
Joseph Waterman
Jovanna Flores
Joy Egbuta
Joy Nielsen
Joyce Baldwin
Joyce Veasey
Juanita Spann
Judy Cuthbertson
Julie Rementer
Jumoke Rivers
Justin Gee
Justin McKinney
Justin Spears
Justine Boleyn
Justine Cobb
Kaitlyn Foos
Kaley Jones
Karen Wiegerig
Karla Almaguer Piedra
Kassondra Jedding
Katelyn Hippen-Smith
Kathryn Eisenhower
Katie Anderson
Katiesue Robinson
Kayla Faloon
Kayshala Lincoln
Keith Wilson
Kelley Thorpe
Kelsey Bradshaw
Kelsey Hoy
Kelsey Manuel
Kendra Sowell
Kenitha Ferguson
Kentaroe Jenkins
Kenyada Montgomery
Kerri Ann Burke
Ketty Cleophat
Kevin Boston
Kevin Rempert
Keyomi Jarrett
Khristyanna Wood
Kimberly Adams
Kimberly Bryan
Kimberly Moore
Kitt Keberlein
Kizzy Massey
Kristi Knight
Kristi McBride
Kristie Lugo
Kristin Manley
Kristin Whitten
Kristina Garwood
Kristina Haapanen
Kristina McCoy
Kristina Randall
Kristyn Phipps
Krysta Yost
Krystle Simonsen
Kyle Palmer
La Toya O'Neal
Lacie Crutcher
LaDonna Brown
Lakeya Robinson
Lamar Narcisse
Lani Jensen
Larry Howell
Larry Tutt
Larry Wilson
Latasha Chavez
Latina DeLaRiva
Latonia White
Laura Brown
Laura Enquist
Laura Vandiver
Lauren Jordan
Lauren Mastorakis
Lea Foglesong
Lea Mallace
Leah Zaback
Leosary Gonell
LeRinda Pfister
Lesley Seale
Leslie Dayson
Leslie Mitchell
Lilian Byakutaga
Lina Varela
Linda Karugu
Linda Wheeler
Lindsey Taylor
Lisa Deal
Lisa Satterly
Lisa Shurling
Lisa Talbott
Loc Nguyen
Makayla Wall
Marcie Mortenson
Marcus Galvan
Margaret Pringle
Maria Irwin
Marilyn Fridie-Wolfe
Marisha Smith
Marisol Martinez
Marquia Giles
Marqus McDonald
Martina Gill
Mary Hansen
Matthew Dickinson
Matthew Kulow
Matthew McCabe
Matthew Munley
Matthew Ramey
Megan Faulkner
Megan Qualls
Megayle Bell
Melissa Fisher
Melissa Luis
Melissa Pieringer
Michael Carrillo
Michael Libbra
Michael Scaliatine
Michael Thune
Michael Voorhees
Michael Wisdom
Michele Beam
Michele Caldwell
Michelle Pinson-Horne
Michelle Spurlock
Michelle Walsh
MiChellie Bolar
Mikayla Wombacher
Miranda Burton
Mirissa Pesapane
Misty Pantoja
Monique Anderson
Monnet Bushner
Moshe Mondrowitz
Naomi Flournoy
Natalie Shabanah
Nathonia Smith
Nayeli Rios
Nichole Harvey
Nichole Mendoza
Nicole Girard
Nicole Hicks
Nicole Laibe
Nicole Palmer
Nicole Small
Oleathia Robinson
Paige Schlager
Pamela Foreman
Pamela Roberts
Patricia Arant
Patricia Parkes
Patrick Foley
Paul Andrews
Paul Rubio
Paul Williams, III
Paulette McTaggart
Peggy Calhoun
Phylicia Norris-Jimenez
Quinette Covington
Rachael Miller
Rachel DesVergnes
Rachel Roberts
Rahnita Adams
Rasheda Henry
Rasheda Myles
Ray Powers
Rebecca Laudig
Rebekah Mitchell
Regina Butler
Reina Jenkins
Renata Franklin
Renetta Edwards
Retha Johnson
Ricardo Alvarado
Richard Moore
Richard Wright
Rista Lujan
Robert Cannariato
Robert Early
Robert Montiel II
Robert Myles
Robert Williams, Jr.
Roberta Burgess
Robin Boisseau
Rochelle McGriff
Rochelle Rothstein
Roddney Hackstall
Rodney Barrios
Ronald Brantley
Rosalia Martinez
Roseann Valenzuela
Roseanne Gwilt
Rosemarie Williams
Rosemery Hernandez
Rowan Robinson
Ruben ColonQuinones
Russel McCallister
Russell Campbell
Ryan Brimmer
Ryan Nikel
Sabrina Hogan
Sabrina Walmsley
Salina Warthen
Samantha Dougherty
Samantha Sowell
Sandra Blea
Sandra Rice
SanQuila Martin
Sara Caldwell
Sara Garner
Sarah Hickey
Sarah Joseph
Sasha Hernandez-Ticali
Scot Gregg
Scott Clark
Scott Davis
Scott Smejkal
Scotty Gray
Shalonda Norwood
Shamika Hayes
Shanakay Brown
Shannon Dolgos
Shannon Halsey
Shannon Reinhart
Shannon Whelan
Sharlene Servey
Shashina Hipolito
Shawn Christiansen
Shawna Lathan
Shayna Manshoory
Shelby Rohde
Shelby Sealock
Shelly Murphy
Silver Howdyshell
Sincerae Bennett
Skyler Baisch
Sri Serineni
Stacie Moberly
Stacy Bailey
Stacy Delong
Stephanie Allen-Potupchik
Stephanie Gilliam
Stephanie Loftin
Stephanie Truly
Stephanie Tucker
Steven Van Gorden
Suann Willoughby
Susan Mookhram
Sylvia Garcia
Synitta Walker
Tamara Jones
Tamara Lowry
Tamera Heath
Tanesha Dunn
Tania De Jesus
Tanya Luna
Tara Chaney
Tara Gonga
Taucia Pullins
Tawana Clay
Taya Walston
Tayler Owens
Ted LaCroix
Teniya Collins
Terence Woods
Teresa Matteson
Teresa Tomlinson
Terri East
Terry Lockhart
Terry Spratt
Theresa Riegel
Thomas Mease
Thomas Myers
Tiffany Carlson
Tiffany Hunt
Tim Byrd
Tony Housell
Tonya Snow
Tracey Burton
Tracy Harness
Tracy Lind
Trang Ho
Travis Dalton
Travis Kruciak
Trenton Newton
Treyvon West
Trisha Flovin
Trmale Tipler
Tyler Dervin
Tyler Williams
Tynetha Leandre
Vanise Valentine
Venus Montes
Veronica McRant
Weiting Wang
Wendy Kruse
Whitney Adams
Whitney Taylor
Whitney Young
William Coble II
William Waters
Wylida Walker
Yer Her
Yolanda Martinez
Yolanda Pendergrass
Yvonne Riddle
Zachary Robinson

Ronald Ahlstrom
Marchanna Allen
Rebecca Anglin
Robert Armstrong
Scott Askew
Sudarshan Athukuri
Chelsea Atnip
Enza Balestrieri
Benjamin Barton
Donna Baviello
Joshua Beard
Jessi Benanti
Vivek Bhatt
Quantisha Biney
Aaron Boileau
Mikka Boler
Andrea Bonavia
Nicholas Borresen
Joshua Briggs
Susan Brooks
Ashley Brown
Sara Brown
Jada Burch
Sarah Burke
Chelsea Campbell
Carla Candelaria-Harris
Leia Cano
Larry Capati
Alyssa Caraciolo
Jaquetta Carrasco
Leanne Chance
Robin Cooper
Natasha Cougle
Tonna Crockett
Rosita Curry
Mary Curtis
Christine D'Amato
Angie Dais
Joseph DeLuca
Ivie Dimaya
Danielle Dolina
Christopher Donnell
Tiffani Doyle
Kimberly Duvall
Jahnny Earle
Felix Fant
Emilee Fecht
Carol Fleming
Camie Funk
Vicky Garcia
Kimberly Geisler
Angeline Gell
John Gerbac
Mikka Gilbert
Joanne Gill
Karen Golden
Beatrice Gomez
Gina Gonzalez
Denise Graves
Cheryl Hall
Jaclynn Hall
Donnisa Harricharan
Anthony Harris
Bessie Hibbitts
Melissa Hicks
Omar Honablew
Erik Hopkins
Jerry Horn Jr.
Janine Howard
Wendy Huffman
Latina Iverson
Kegan Job
Jared Johnson
Dana Jones
Gerri Kassel
Angela Kelley
Megan Kelly
Trucee Kelly
Porsha Kennon
Andrea Kinchen
Jason Knoxville
Mark Kring
Anna Krum
Lindsey Kurtnacker
Jondralyn Landry
Melissa Latini
Brigitte Lau
Peter Lombardo
Lindsay Lowery
Kelly Ann MacDougal
LeeAnn Mahoney
Jeffrey Mason
Georgia Mathews
Marcus Mayhall
Maria McClain
Kathryn Mcclure
Scott Mcdowell
Rhonda McDuffie Toure
Timothy McEntee
India McKnight
Whitney McMillian
Virginia Millsaps
Melanie Minuto
Joseph Mitchell
Amanda Monteiro
Tiffini Montoya
Zoe Moore
Bretton Morgan
Rose Morgan-Pinckens
William Morrow
Kai Morsay
Virginia Moss
Tifanie Mousley
Samantha Murphy
Melanie Napolitan
Cathy Narayan
Megan Neal
Kristina Nelon
Daniel Nelson
Deanne Norgaard
Pamela Nourvle
Michele O'Brien
Amy Ocasio
Mark Oliver
Laura Ortiz
Dayanna Owen
Brian Owens
Eric Patterson
Vickie Patton
Gina Perez
Roberta Perez
Sarah Peters
Kirsten Pond
Katherine Powell
Winston Prescott
Tanesha Quick
Margaret Rabicki
James Redmon
Tracy Reusch
Michael Reynolds
Chantelle Riley-Watson
Larry Roberts
Cristina Robinson
Verna Rochon
Presyce Rogers
Stephanie Rowland
Jennifer Samms
Juanita Savage
Erica Savoy
Amanda Sawyer
Deborah Schneps
Amanda Schwanke
Javonnica Scott
Jacob Seethoff
Moonie Shin
Morgan Silverman
Terrence Sinapati
Brett Smith
Kimberly Smith
Phyllis Smith
Sidney Smith
Erin Spencer-Priebe
Cassandra Stanphill
Kawonda Starling
Melissa Stoeckle
Kathleen Sutherland
Chassity Sutton
Xavier Taggart
Gail Tan
Kayla Theofilis
Amanda Thorn
Amber Trujillo
Maria Trunzo
Judy Tullier
Louis Urban
Julian Vanegas
Christine Viele
Tanya Vilano
Shelli Vogeler
Ashley Walker
Derek Walker
Tyler Walker
Walter Walker
Wynell Welch
Shelly Wilcox
Jeremy Wilson
Paul Wood Jr
Melissa Young
Adam Adelman
Dayany Alvarez
Gabriella Beck
Heather Beck
Jennifer Bergen
Shaquanna Burroughs
Heidi Clark
Marissa Clarke
James Daniels
Melanie Dickinson
Denise Dicks
Gigi Dotson
Tanya Dundas-McDowell
Amanda Durham-Barnes
Gayle Eberhardt-Mitchell
Frances Fielder
Christine Freche
Quandra Gaines
Christine Giles
Danielle Gronberg
Lucrece Guy
Shenelle Hanley
Lilliam Harrington
Brian Hendricks Jr
Sharyn Juarez
Lori Kelly
Jobi Lipkovitch
Yaddira Lopez-Garcia
Carol Macon
Andrew Malone
Lisandro Medina
Tracy Menelas
Bryant Moss
Vanessa Polifroni
Melissa Ponce
Virginia Redd
Karon Robinson
Bernard Sandridge
Ernest Sera
Kim Sozio
Shoua Thao
Racene Thompson
Deanne Turner
Anthony Vazquez
Jennifer Venziale
Donald Wear
Megan Wells
Gwendolyn White
Nathalie Alerte
Shevonne Allison
Kaliah Ballon
Christopher Beckelman
Roy Blackwell
Cindy Bond
Phyllis Brown-Robinson
NOEL BULANAN
Maile Burkhalter
DeAnna Clark
Rhonda Copeland
Jennifer Croad
Maria Davalos
Christopher England
Roel Espinosa
Terri Ferguson
Mary French
Alexandria Galloway
Ketrica Garvin
Natalie Gregg
Samantha Hinkle
Denise Mccowan-King
Thomas Mitchell
Mackenzie Murphy
Amy O'neal
Willy Ortega
Veronica Rodriguez
Jennifer Rollins
Rosemund Short
Dale Smith
Jenifer Stacy-Bozarth
Kenitra Tall
Jeffrey Weeks
Robert West
Jason Yamamoto
Heath Adams
Michael Amador, Jr.
Katherine Anderson
Kathryn Ball
Katrina Ballesteros
Melinda Bayless
Raechel Belcourt
LaDiedre Benjamin
Melissa Bentzen
Sherra Blue
Tamara Bode
Kyle Broderick
Regina Brown
Paul Cabano Jr.
Ashley Calaway
James Carter
Francheska Colon
Patricia Cox
Deborah Croft
Erica Dahlberg
Melanie DeClercq
Christina Deering
David Dickerson
Caleb Dunbar
Sherri Dunseith
Lathisa Durant
Joshua Engle
Shinette Epps-Fassett
Renata Falls-Jefferson
Jarrett Farmer
Britney Fields
Daniel Florence
Marvin Freeman
Katrina Garcia
Karry Gillins
Jimauis Glover
Christopher Goforth
Amanda Green
Shannel Guzman
Monika Hall
Shannon Hatala
Crystal Hernandez
Benjamin Holiber
Anna Holland
Jessica Houde
Kimberly Ibinson
Tracey Jones
Hillary King
Jessica Lasala
Daniel Leva
Angela Loyd
Clarence Massey
Shawn Mccaw
Bre McGeachy
Benjamin McKune
Shana Mena
Henry Motley
Ryan Mund
Kendra Myers
Jillian Neustadter
Sharla Petros
Stephen Pettifor
Tanya Pierson
Sarah Porch-Lee
Timothy Powers
Andrea Roberson
Nicole Sanchez
Eric Schulz
Kenny Sessoms
Briana Shahan
Marat Shvartsman
Ashley Slaymaker
Tamara Smith
Amanda Sokol
Ashley Solomon
Amadou Sow
Whitney Sprague
William Taggart
Derrick Taylor
Terri Taylor
Lavan Thomas
Tammy Thomure
Florence Todd
Robert VanDenburgh
Magdalena Vargas
Tanya Wade
Eric Walbridge
Sarah Waring
Concetta Wells
Kenitra Williams
Angelica Wines
Heidi Wright
Maurice Dampier
Shannon Dyer
Rocio Gray
Anaiz Martinez
Danielle Perez
Kristy Pinkney
Cynthia Salas
Gloryann Borrero
Daphne Feeney
Sara Manson
Rahwa Tesfai
Yvette Trevino
Nicholas Behler
Andre Broudreaux
Jason Hoekema
Royce Johnson
Deniss Jordan
Angela Linderleaf-Smeltzer
Jessica Little
Tiffany McKinnon
Audia Mosley
Jessica Pownell
Jeremiah Sellers
John Stueve
Dana Tombarelli
Maria Williams
William Foy
Sala Tipeni
Lisa Mari
Karen Bankhead
Roseanda Burrage
Nikki Castoe
Gwendolyn Cloyd
Jonathan Cole
Billy Crabb III
Kellie Everette
James Flowers
Natoya Fournillier
Susan Fox
Wavney Fraser
Raymond Granillo
Corey Henderson
Natene Jackson
Katie Krause
Zachary Leeth
Rebekah Pohlen
Alysia Rodgers
Derek Rothenberger
Tammy Showers
Jennifer Shy
Rozlyn Thomas
Sharshay Thomas
Jonathan Wade
William Wertman
Eduardo Zamora
Takeria Hollins
Stuart King
Ashley Bell
Eric Egan
Sarah Reid
Kirstie Parish
Jeorge Vazquez
Sheri Bradshaw
Clarinette Eves
Latoya Finch
Chad Nix
Jean Randolph
Maria Schell
Andrea Ward
Derek Weatherly
Marie Mafnas
Amber Akerman
Juan Barrera
Janisel Carrion
Kelvin Cooley
James Poulos
Justin Rhodes
David Miller
Jason Pemberton
Jessica Tenorio
Fredrick Truitt
Evelyn Williams
Eric Shelton
Destiny Cheney
Jaime Morales
Terry Willis
Elizabeth Garcia
Kory Campbell
Ricardo Chavez
Leon Morton
Amanda Orlando
JaNelle Wright
Pamela Conlee
Joann Dexter
Margaret Jones
Gertrude Ngoe
Cynthia Calvert
Tashaurie Rogers
Jonathan Neary
Taryn Faine
Paul Gergen
Clarissa Murray
James Pavelka
Nail Alvarado-Timms
Christine Cherry
Rhonda Jackson
Crystal Livers
Young McVay
Shelly Och
Donald Jacobs
Kathy Van Slyke
Stephanie Lineback
Esperanza Avina
Terri Burke-Darling
Douglas Fike
Latonya Givens
Cedrick Hilliker
Laura Inlow
Bryan Jones
Damian Jordan
Teresa Keay
Daniel Masaveg
Patrick Olive
Erin Peek
Van Price
Sonia Small
Brittany Ward
Derrick Watley
Donald White
Merry Francom
Cornelius Gore
Jamecia Lazard
Arbutus Price
Kayla Ramos
Linda Mendez
Beverly Roberts
Brandy Smith
Matthew Kautter
Chloe Reynolds
Tina Schneider
Jessica Velez
Stacey Bergman
Karen Waller
Terrance White
Noelle McCormick
Deborah Bayliss
Paulette Smith
Ronald Couch
Robert Sylvester
Eric Andrews
Jacky Crachiola
Larterious Doaty
Latonia Edwards
Tiekea Fowlkes
Robin Garrett
Angela Guidry
Megan Johnson
Cameron Martin
Matthew Nestor
Maxwell Rodriquez
Michell Satcher
Emmanuel Sylvain
Tara Taylor
Nicole Blews
James Piatt Sr
Kelly Pugh
Jinnis Nibbs
Rodney Chatman
Thomas Daniels
Alice Hughes
Jacob Kolokolo
Prentice Mackyeon
Richelle Vose
Wanda Evans
Ryan Dykstra

Karen Asher
David Barnes
James Barnett
Tiffany Barthelmy
Machelle Bayne
Brett Beitlich
Zina Belharet
Jeremy Bell
Steven Benton
Michael Bisnar
Crystal Bolles
Tiesh Bosland
Robert Boyles
Michael Brillon
Rebeka Brittsan
Mitchell Brock
Sherri Camp
Eileen Castro
Michael Caudill
Shemera Chambliss
Jodi Chapman
Vanessa Chasse
Ramona Comstock
Lacey Conner
Chad Davenport
Kendall Diamond
Matthew Dukes
Dannie Edmon
Hector Escobedo
Paula Evans
Annette Everett
Gabriel Farias
Dwendolyn Floyd
Rhonda Gall
Albert Garcia
Kimberly Garee
Shaun George
Anna Gibson
Terry Gilman
Patsy Glenn
Regina Gray
Christopher Grear
Aaron Guidry
Todd Hall
Patrick Harvey
Kelly Hauck
Kimberly Heintzelman
Shannon Hess
Jeffrey Hiatt
Shannon Hinojos
Erick Hodge
Brian Hughes
Colby Hundley
Melessa Hunt
Coqueese Jenkins-Reynolds
Paul Jette
Jordynn Johnson
Camisha Jones
Joshua Kepler
Kevin Kuznia
Manouche Latouche
Brandi Lewis
Santiago Luna
Lydia Mannie
Teresita Manongdo
Shelley Marks
Hollis Martin
Ainsley Mayfield
Catherine McConnell
Melinda McCree
Kelli McGuire
Ellen Mitchellv
Candace Mullarkey
Emily Murray
Melissa Nace
Mirielys Nieto
Kelly Noe
Michelle Nunes
Jennifer O'Shay
Heather Parton
Dana Patterson
Michele Pauls
Tyrone Payne
Brian Pearsall
Monique Peden
Sheree Price
Kristi Priddy
Kimberly Purnell
Roberto Ramirez Jr
Cristy Rivera TingKang
Julia Robertson
Robert Rock-Klotz
Steven Rogers II
Jessica Rumph
Jessica Salinas
Rebecca Scannell
Chester Showalter
Nicole Sims
Michael Sproull
Andrea Stinson
Kelly Sweet
Jessie Tate
Aja Taylor
Sarah Tenison
Yolanda Thomas
Imana Thompson
Jeanine Tracey
Kathryn Travis
Ashley Vander Wiede
Sandi Vaughn
Renee Wade
Constance Waller
Michael Warner
Jaimie Wassink
Kevin Welker
Annette Williams
Diana Williams
Kaitlynn Woodring
Renee Woods
Christopher Wright
George Wright
Kinyetta Wright
Nicole Zajdel
Teresa Alfaro
Michael Amador, Jr.
Cinetitta Atkinson
Melissa Audilet
Scott Ballauer
Jennifer Belfiore
Michael Bell
Stephanie Bostick
Kimberly Brandon
Doris Bryant
Shawn Budrick
Jacola Caldwell
Holly Chaffin
Misty Christopher
Amy Clark
Willie Cole
Britannica Cooper
Tara Cornett
Kristen Davis
Loren Deitz
Candace Dice
Amit Doshi
Clayton Ellis
Thomas Fearfield
Tamara Foreman-Wright
Regina Fragale
Treschelle Frith
Alyssa Gad
Hanan Gheith
Lorrie Grauman
Nathaniel Graves
Christina Greenman
Travis Harrison
Melanie Hart
Erica Hartman
Anna Hicks
Erin Hindel
Decara Holman
Diana Kirkland
Courtney Kolz
Katie Kuczkuda
Christin Lamon
Devin Lassen
Debra Lebel
Lakeisha Lee
Thomas Lepetri
Emelia Lewis-Farighi
Myasia Lopez
LaDarick Lucas
Nicole Lundeen
Elizabeth Luther
Kirsten Malwin
Tara Mayotte
Libcel Mercado
Allison Miller
Amber Miller
Tyler Miller
Kristina Munoz
Luke O'Brien
Melita Patillo
Catrina Patrick
Jeanette Perez
Thomas Rabicki Jr.
Toni Rice
Lori Rompolski
Gilles Salies
Staci Seymour
Jacob Shaw
Stacey Smyth
Eileen Spetz
Stephanie St Germaine
Maggie Starkey
Jodeana Stillings
Sarah Strejcek
Elizabeth Sullivan
Corey Tate
Adrian Taylor
Douglas Taylor
Ciarra Thogerson
Amber Thompson
Tammy Thornhill
Kaitlin Tomasello
Maureen Vaupel-Macdonald
Rebecca Weatherford
Ashley Williams
Jasmine Wright
Susan Yowell
DeAndra Altimus
Andre Anyabena
Marissa Balsamo
Susan Barnas
Danielle Bell
Olivia Bell-Ward
Iliana Beltran Luna
Eric Berry
Sonya Bishop
Felita Blackmon
April Blair
Amanda Bock
Thomas Bonsall
Bethany Boske
Ingrid Brown
Felisa Camanag
Michael Capesius
Rhiannon Carman
Ashton Carroll
Heather Carvey
Monica Carwell
Christopher Cervini
Daphne Champagne
Victoria Clark
Tammy Clemmons
Staci Cole
Kenesia Coleman
Jacqueline Daniels
Kathryn Daniels
Justin Decker
Deborah Demus
Beverly Diaab
Cynthia Dolin
Robin Dowling
Jason Duck
Peter Dumas
Joseph Duren Lopez
Wailani Egan
Jessica Escobar
Jackie Fair
Robert Flak
Jasmin Funez
Scott Gabbard
Santana Galbraith
Chadwick Garcia
Erin Gibson
Bruce Glasco
Juan Gonzalez
Tiffany Grant
Sandra Gray
Carol Griffith
Cristina Gutierrez
Desiral Hagger
Marissa Hammond
Natosha Hardy
Denise Harper
Katrina Harvey
Tyler Harvey
Marisa Hickerson
Wade Higgins
Lori Hill
Tina Hilliard
Allison Hirko
Teresa Hopkins
Stephen Horton
Kayla Hubbard
Sydney Hunt
Stacy Huntley
Alyse Huston
Carla Isaacs
Rebecca Jackson
Sidney Jackson
Tonywanda Jackson
Renee Jacoby
Susan James
Joshua Jameson
Akimba Johnson
Annie Jones
Gena Jones
Tierney Jones
Ingrid Keator
Candace Kimble-Johnson
Karen Kinn
Amanda Knife
Andrew Kylman
Joshua Leggitt
Leslie Lopez
Leticia Lopez
Krystal Madrid
Laila Maly
Malia Marcus
Jason Mark
Ashley Mayberry
Deborah McCain
Sascha McGill
Mandy Melland-Silva
Jaime Miller
Amy Moody
Paul Moreno
Mary Moua
Maurice Nolet
Michael O'Neill
Carmen Parker
Melinda Perry
Colleen Peters
Phuong Phan
Laura Plourde
Deonte Powell
Shannon Pulver
Jennifer Ramirez
Tiffany Rivera
Olympia Roach
Brian Robson
Fernando Rodriguez
Katherine Rosenhammer
Sara Rothwell
Gregory Rufus
Erin Salamon
Hannah Sams
Patricia Schmidt Moore
Sterling Seals
Dimaris Sharma
Robin Shockley
Heather Singer
Chad Small
Karen Smith
Shannon Smith
Karla Sobenes-Desme
John Sowell
Carolyn Stallard
Emily Steiner
Dondelyn Stewart
Susan Stoddard
Tiffany Stoe
Jeffrey Strainer
Tiffanie Sutgrey
Laura Thomas
Timothy Thompson
Tonya Topolinski
Hipolito Valdez
Cristy Villagomez
Billy Walston
CiCi Weston
Dusti Whitfield
Alyssa Willett
Khadijah Williams
Leah Williams
Tiffany Wolf
Melissa Yates
De'Ambre Zanders
Monique Stuck *
Carlos Amaya
Rose Benefield
Maria Caldwell
Tony Cornachia
Maxwell Dawson
Richard Eckert
Kenneth Fridley
Vanessa Grimm
Lekeshia Jefferson
Robert Lobato
Steven Maez
Tiffaney Smith
Sarah White
Gretta Hill
Tasha East
Michelle Hardy
Reese Hogg
Briana Oldham
Jennifer Ackerman
Gail Burris
Amber Chapman
Noel Drake
Annette Jones
Tracey Koller
Tabitha Linge
Nychole Love
Lillian Sanchez-Perez
Katherine Thomas
Sergio Villela
Amy Fleming
Vernon Gillispie
Gerardo Hernandez
Matthew Jones
Diana Palmerv
Heather Peters
Derrick Lattimore
Gina Ardissoni
Ryan Bird
Michael Cruz
Ashley Davis
Matthew Dickson
Christian Gallagher
Amy Kearney
Terri Largent
Carmen Lozada-Anker
Heather O'Dell
Deborah Parsons
Ryan Trocadero
Justin Willis
Michael Cavaggioni
Nikole Hendricks
Monique Tate
Sara DeWitt
Margaret Highsmith
RaNae Holmes
Siara Hyatt
Carmela Arino
Kelsey Azzam
Larry Coleman
Nicole Goldsmith
Cara Harris
Jason Howard
Mark Lomas
Dorothy Robson
Cindy Anderson
Nicolas Barth
Katrina Chance
Jill Haastrup
Lowell Sheppard
Bradley Warner
Demica Brooks
Peggy Hughes
Nicole Sanchez
Brenda Wulff
Mejegan Akram
Minnie Roberson
Jonathon Sauseda
Edwin Porter, Jr.
Renee Bowen
Kyle Constable
Amber Currie
Amy Dauberman
Jeri Ditta
Franklin Gainey
Kimberly Goodwin
Sara Gotham
Sharonah Greenhow
Sheena Griffy
Elizabeth Hain
Mayra Hall
Luevina Hill
Kellie Jett
Leisha Krueger
Kenya Landry
Nancy Langaard-Grube
Charlene LeBlanc
Lisa Lindstrom
Rosita Lopez
La-Teisha MaGee
Aubrey McMahon
Felicia Milton
Samuel Moffett
Robert Moore
Emily Novak
Derward Parker
Adam Patterson
Chandler Pickett
Jay Raley
Coleen Reeder
Alexandra Sparks
Shanna Staton
Elizabeth Stevenson
William Taylor
Kevin Thompson
Mark Vaughn
Joseph Webb, Sr.
Shelby Whitlow
Jason Elkin
Derek Hayes
Daniel Hickcox
Puanani Luhia
Shattoiia Middleton
Dustin Monti
Nicole Moss
Lakeishsa Poole
Luke Rosencrance
Mitchelblake Sly
Kelly Smith-O'Hara
Janine Dixon
Krystal Jones
Samantha Lewis
Nicole Romence
Shannon Schoonover
Jaroleen Smith
Corrie Trice
Zenobia Watkins
Justin Wick
Rachel Willis
Colin YoungKelly Ash
Cameron Blanchard
Priscilla Clark
Sade Douay
Teryn Glaze
Joshua Hanks
Sophia Hutton
Mary Johnson
Gabrielle Ochoa
Mary Russell
Paradise Thompson
Katrina Lourdes Coe
Alexandra Cole
Shanise Hargrove
Corey Lail
Sheri McMullin
Shirlnise Blanchard
Mitzi Williams-Johnson
Amber Cross
Nkemdilim Okwumabua
Kelly Ashbrook
Willie Baker
Jane Baxter
Pamela Bowser
Tanya Bready
Shanmel Brower
Matthew Casey
Liszet Chavez-Trejo
Eugene Collins
Pamela Crawford
DeJohnna Culver
Sade Cumberland
Alexandra Dolce
Jeremy Fisher
Ashley Folsom-Delmonico
Michele Garcia
Samantha Goerlitz
Amanda Gonzales
Tia Hammock
Kimberly Hampton
Jamie Hayes
Robert Heath
Wanda Howard
Brittney Kunz
Kristen Lins
Sandra Mack
Nicholas Manning
Kristen McIntosh
Melody Pitchford
Cassie Ruetz
Brian Schenck
Jeremy Sherman
Tametta Shields
Brittainy Shirley
Kisma Short
Marvin Skinner
David Sullins
Dorothy Taylor
Julio Tello
Corrie Trice
Janet Turner
Cristina Valenciatorres
Cindy Villa
Susan Wheaton
Mark Bates
Brandy Boatright
Ashley Burkhart
Kaci Chenoweth
LaAlma Edwards
Bradley Fowler
Mark Goodwin
Tabithia Guerrero
Sumona Hawkins
Heather Higgins
Charlene Hoffman
William Hubbard
Amanda Huck
Heather Lane
Nicole Liggins
Annette Moses
Devona Sessoms
Colandra Sneed
Darryl Stedman
Abigail Ugalde
Kerry Vail
Michael Veenendaal
Christi Wiedenhoffer
Janage Young
Sandra Diaz
Jerry Casiquin
Mirlene Jean-Simon
Ruby Romo
Ashley Sunia
Catherine Van Emon
Wade Sorensen
Dorene Beck

Brittany Anderson
Benjamin Adams
Logan Adams
Marjorie Almiron
Drerrick Barnes
Thomas Bellon
Johnny Bisbikis
Sondra Brown
Kristy Carazolez
Yolanda Carter
James Cataline
Jack Chipman
Michael Cleghorn
Amanda Coleman
Jessica Crites
Daniel Crook
Brittany Crow
Ylduara Cruz
Nguyen Cung
Holly Cunningham
Christopher DeFrance
Kathleen DeVivo
Heidianne Dewar
Nicole Dulin
Nancy Dunlap
Jennifer Erickson
Susie Farkas
Lauren Ferdinando
Stacy Fernandes
Shannon Fischer
Glenda Foster
Roxanne Garcia
Erin Gatto
Frank Gilley
Samantha Golden Flores
Jennifer Goodwin
Rene Gorka
Jamie Greene
William Gressett
Harold Hanks
Lisa Harbert
Carol Harrington
Jennifer Havenner
Samuel Hess
Olevia Hofer
Daniel Hoyle
Crystal Hudson
Donna Jefferson
Leah Johansen
Caitlin Johnson
Ryan Johnson
Yvette Jones
Lenz Joseph
Krystal Jossell
Deema Kasey
Dawn Kelly
Ashley Klohr
Jamie Kouba
Allen Krouse
Jamie LaGuardia
Brittney Lampe-Zaic
Nekeshia Lance
Kurt Langley
Richard Larkin
Sarah LeMaster
Edward Lindenhofen
Patricia Little
Carla Lizano
Kerry Mackey
Benjamin Mainwaring
Ariel Marquez
Samuel McClure
Joseph McGovern
Vanessa Melgoza
Stephen Merrill
April Mickelson
Anthony Milton
Juan Mitchell
Kristeen Monroe
Ashley Moore Cruz
Christin Moore
Sheana Morales-Minott
Danielle Muhammad
Shiana Muldowney
Juan Nunez
Tara Oberfield
Heather Pettinella
Tammy Phillips
Christian Polster
Samuel Post
Garrick Powell
Tammy Roberson
Jennifer Roberts
Christopher Roegler
Jennifer Salies
Tess Savage
Cathrine Schiessler
Kelsi Schroeder
Lisa Scollon
Stephanie Sifuentes-Smith
Ashlin Simms
Giovanna Sorber
Christopher Sotiros-Workman
Patricia Speller
Kurt Strauss
Carlos Strong
Adam Tidwell
Rikki Vomenici
Shawn Washburn
Dennis Watson, Sr.
Judy Wieber
Cindi Witt
Juliana Wood
James Zito
Lawna Zlotkin
TaLise Hansen *
Joseph Rhodes *
David Aboytes
Jennie Akins
Gary Aldridge
Maurice Allen
Samantha Allred
Stanley Applewhite
Brenda Arnett
Tammy Bartels
Jesse Becker
Kristelle Beecher
Bertha Bernal
Cyntrell Bibbins
Jennifer Biggs
Traci Bivens
Kyle Bourner
Charlene Bradley
Emmanuel Calautti
Christina Carriero
Lorelei Clark
Nicholas Clarkson
Jessica Collins
Kelly Conklin
Daniel Cooper
Marsha Coston
Melinda Cowen
Kimberly Crawford
John Crippen
Erica Dallas
Stephany Davis
Patricia Duran
Matthew Eayre
Joe Ellis
Susan Elmer
Amanda Estrella
Cory Farmer
Heather Fiero
Michelle Fletcher
Sophia Fraticelli
Nancy Garza
Nicholas Ghiglia
Christopher Goodie, Sr.
Jason Gordon
Christopher Haeusler
Lori Hanlon
Racheal Harm
Margaret Harris
Harold Hernandez
Jennifer Hoffmann
Glenda Holeman
Seth Holmquist
Miranda Huffman
Ashley Jenkins
Janella Johnson
Lorraine Johnson
Denise Kerr-Hoover
Chantal Ladouceur
Scott Langford
Rosa Lara Rios
Samantha Leonard
Andrea Lewis
Andrew Lim
Sharde Lindsey
Kayla Lisovich
Amanda Maki
Brittney Mancil
Megan McElwee
Angelo McGee
Dione Mcgee
Moses Mckelvey
Lucas Mclean
Javish Medina Gonzalez
Juanita Merced-Calaf
Brandi Miller
Michelle Miller
Heather Miller-Payne
James Murphy
Tony Nance
Justine Nazworth
Christina Nichols
Joshua O'Brien
Jennifer Parker
LaTrisha Pennington
Ruth Penny
Melvin Pierce
Bobbi Pippins
Heather Potee
Rebecca Priesmeyer
Olivia Rastello
James Raymaker
Tami Richmond
Adrian Rios
Shelly Ritchey
Jacqueline Rivera
Heather Rose
Yvonne Rosenberg
Kimberly Rosinski
Lance Ruddy
Asa Satariano
Erin Selle
Cynthia Shields
Melissa Sims
Nikisha Sims
Jerri Small
Brandie Smith
Kelly Smith
Richard Smith
Zipporah Sneed
Taylor Stewart
Rebecca Sykes
Teresa Terpstra
Shawana Thomas
John Trader, III
Christy Vincent
Mitchell Waller
Delita Washington
Tracy Webb
Tinita Yates
Nerissa Zamora
Kalyn Theill *
Tina Adams
Susana Agapie
Asomba Agu
Benjamin Antes
Cynthia Armstrong
Janet Arnoldpate
Tiffany Arrowood
Lindsey Ashby
Teri Atalig
Miguelina Barber
Tonya Barboza
Shane Barry
Kimberly Bateman
Felicia Bennett
Hannah Betke
Trenell Blanks
Machel Bleken
Michelle Brown
Alicia Burgess
Tia Butler
Jennifer Byrne
Tanya Cameron
Harry Cano
Rusty Capelotti
Jennie Carandang
Alexander Caro
Megan Coltharp
Samuel Cranston
Camellia Crawford
Aakash Dahya
Mary Davis-Gentry
Brian Day
Janny Dejesus-Thompson
Camille Diaz
Rebecca Dobry
Charlton DuBose
Adam Edmonds
Takara Egleston
Nakeya Elliott
Taylor Errico
Rosemary Farmer
Joe Faulkner
Felicea Fennell
Yader Fletes
Jacquelyn Frankel
Renee French
Christopher Fulton
Emily Garza
Constance Goodman
Tawanda Green
Megan Gregory
Jose Guadarrama
Jacqueline Gumbs
LaQuanda Hall
Allison Halpin
Christopher Hamm
Heather Harris
Cheryl Haskins
Shawn Henson
Oscar Hernandez
George Hill, Jr.
James Hubbard
Mary Huff
Colleen Isgette
Sheneeta Jackson
Michelle Jenkins Howell
Jennifer Johnson
Jo Johnson
Joshua Johnson
Mistyne Johnson
Scott Johnson
Amber Jones
Aaron Justice
Mary Kenion
Andrea Kenney
Jacquenette King
Steven Knight
Janet Knudson
Aja Lee
Tamika Lipscomb
Joshua Long
Tammy Long
Shannon Magill
Deanna Maldonado
Angela Mann
Michael Mansfield
Christopher Martin
Roberta Martin
Michael Maschek
Nathaniel Matonis
Leigh Matthews
Susan Matthews
Andre Mauldin
Tina Mayville
Deanna McClellan
Christopher McCrory
Yvonne McHenry
Nailah Mealing
Morghan Medlock
Lantia Miller
Melika Mindemann
Tyler Mizvitowicz
Jacqueline Moe
Woodard Moore
Valerie Moran
Lisa Mujica
Troy Murie
Courtney Murillo
Darline Nabbie
Tina Nazarian
Lindsey Neece
Kaitlyn Nerpouni
Vanessa Newell
Tameka Newkirk
Ariel Olson
Shanae Ortiz
Pamela Parsons
Daniel Paxton
David Pearson
Julie Peters
Minh Pham
John Pope
Amanda Price
Deleland Price
Ashley Ramey
Alicia Randon
Chelsea Remick
Michele Renaud
John Riggs
Angel Robey
Amy Robinson
Emily Runions
Penny Sanchez
Sarah Schwarz
Jamie Scurato
Mark Seay
Michael Simmons, Sr.
Maddison Sintric
Daniel Smith
Katherine Smith
Monica Smith
Laura Stevens
Victor Street
Gaelle Taloute
Christian Taton
Darmesha Terry
Melanie Thierjung-Laing
Alana Thomas
Courtney Tilson
Amber Venn
Angel Wafford
Sarah Walch
Timothy Waterhouse
Heather Webb
Cynthia Weed
Dominique Williams
Geraldine Wilson
Kimberly Wolfe
Sylvia Woodford
Isabel Zieber Nicoll
Cheryl Bradley
Paula Bridges
Ben Carnes
Anita Carrasco
Ashley Gardner
Edward Goenne
Jeanette Hosford
Adam-Michael Johnson
Jean Johnson
Helen Kreiser
Kenneth LePage
Eva Meixsell
Michelle Thorsteinson-Richards
Daniel Via
William Abdallah
Daphne Blair
Mathew Macedo
Justin Herrera
Richard Narvaez
Felicia Collins
Mandy D'Houck
Wayne Edwards
Noreen Harman
Brian Ketner
Diane McMillian
Craig Mottley
Jacqueline Smith
Malia Woodruff
Janet Salgado
Karen Glover
Brittany Cooper
Hayley Fletcher
Michael White
Joshua Lansberry
Wesley Morgan
Bee Thao
James Vinup
Sonja Bethune
Kelly Fleming-Brooks
Marrianne Currier
Dee Dee Uranga
Jennifer Daoust
Melissa England
Kristy Konicki
Penny Olson
LaToya Tooley
Darlene Tydingco
Krystal Paramo
Jason Blanco
Kristin Bethany
John Cartwright
Jesse Dale
James Davies
Andrew Deignan
Erica Garcia
Teresa Gilbert
William Howe, Jr.
Linda Seger
Amelia Smith
Theresa Ernst
Michael Perez
Kaylei Curry
Steven Batterson
Najah Byron
Tiffany Haisler
Eric Long
Michelle Pierce
Virginia Rose
Aric Thomas
Jordan Johnson
Amber Lin
Jessica Scott
Jaymie Perez
Derek Cunningham
Tearsha Askew
Amanda Bonnesen
Veronica Dominguez
Aubrey Fisher
Sandee Garcia
Robert Ohrt
Jennifer Barnett
John Boyer
Kalia Kincade
Jonathan Myette
Rudy Chavez
Michael Donegan, Jr.
Stacy Goodman
Benjamin McWilliams
Maria Mirabal
DeWayne Robinson Sr.
Chadwick Johnson
David Mays
Rebecca Schwarze
Paula Thompson
Rebecca Connell
Abayomi Fabiyi
Jessica Green
Murneka Vickers
Philip Recanati
William Edson
Nicholas Schneider
Latasha Sumerlin-Warren
Adam Turcotte
Deborah Bennett
Christina Claypool
Gary Dalebout
Sonya Demps
Sofia Khauslender
Ryan Marquardt
John Adu
Helen Chisolm
Augustine Gebeh
Amanda Gonzales
Katrina Parrott
Jeremy Davies
Clarissa Flores
Norma Lujano
Karen Dwyer
Cassandra Newton
Kyle Pollard
Ira Thompson
Cameron Engleman
Armando Ayalacrespin
Lino Navarro
Jeffery Moody
Rachel Osborne
Christina Carter
Selwyn Brown
Cheryle Poprilo
Kirk Williams
Derek Bashaw
Brenston Garrison
Letia Hammond
Lisa Kincade
Rose Woods
Mary Anderson
Kirk Thompson, Sr.
Robin Dale
Gregory McPhail
Jose Aviles Velez
Anthony Widener
Elena Cristea
Sandra Deering
Okechuku Okonkwo
Rubin Bryant
Robert Lauer
Cristen Critchlow
David Brooks
Cierra Burdett
Lori Caldwell
Katherine Clark
Eugene Cushman
Taylor Darbone
Angel Diaz-Reyes
Sandra Diniz
Matthew Dobbins
David Dodds
Carl Douglas II
Reginald Elaban
DeQuenna Faulk
Eric Fonseca
Christine Giles
Shawn Hale
Marissa Heeter
Monica Hill
Kellise Hughes
Nathan Kendall
Denita Kessack
April Levingston
Heather Lombardozzi
Jennifer Mackin
Jaime Martin
Steven Mckinney
Stanley Meadows
Christina Mendoza
Sean Michaels
Jessica Nguyen
Charles Pearson
Lesley Perry-Tanner
Kisha Preston
Victor Rosa
Rafael Sanders
Loraine Schwentker
Latosha Stevenson
Tusitala Taumua-Save
Ronald Taylor Jr.
Timothy Taylor
Tracie Turner
Juan Verdura
Jennifer Waitman
Randolph Walker
Christina Walton
William Ward
Deshonia Wesley
Linda Williams
Katriona Wolff
Sarah Barnett
Carmen Brisker
Lorianne Coon
Montorony Jenkins
Tabitha Oriewo
Ronald Perry II
Phillip Staton
Deborah Story
Krista Wagner
Anntonette Balushi
Marcella Chambers
Julie Holiday
Wende Mann
Carrie Mccanless
Oreng Osting
Melvin Riley, Jr.
Judith Coker
Juan Delgado
Michael Goesmann
Andrew Lineback
David Marinelarena
Timothy Morrison
Craig Pearson
Morgen Stemmler
Eric Tiesi
Warrington Walters
Patrick Allen
Justin Weyant
Krystle Rabida
Jacquelyn Farmer
Maria Settanni
Denise Tishman
Luis Herrera, Jr.
Jamie Phillips
Michelle Rankinen
Terry Buchanan, Jr.
Raul Marrero
Jacob Sherrock
Jessica Smith
Dakota Porter
Summer Haskins
Veronica Dowell
Janice Kloeffler
Ahmad Assi
Myra McDade-Gatson
Samantha Russell
Stephen Nabors
Kimberly Tieken
David Tomczak
Brandon Powell
Claudine Bryant
Moises Maldonado
Marlene Nau

Spencer Abbott
Paula Abrams
Erica Acierno
Danielle Acker
Ronald Adams
Kay-Dee Agonoy
Tino Aguilera
Nakina Alexander
Melana Alexander
Jessica Alfieri
Melissa Allaband
Ashley Allen
Crystle Allen
Christopher Allison
Lindey Alonzo
David Altman
Christa Anderson
Jimmie Anderson
Amanda Anderson
Cody Anderson
Joshua Anim Anno *
Samantha Antonio
Emmanuel Appah
Amatullaah Armand
Ivette Arcia
Evelyn Armstrong
Sheryl Armstrong
Kayla Arp
Tosha Arrington
Elizabeth Aruja
Michael Ashford
Andrew Atwater
Ryan Aubuchon
Jenna Austin
Jose Aviles Velez
Loren Ayala
Courtney Babut *
Rebecca Back
Charles Badgley
Charles Bailey
Ian Baker
Larise Baker
Sybil Baker
Jamie Baker
Lucas Baker
Michelle Banks
Carol Banks
Trevor Bannon
Angela Barbato
Antoinette Barber
Debbie Barnes
Tanya Barnes
Ashtan Barnes
Nicholas Barnes
Barbara Barr Johnson
Brittany Barrington
Tomas Barrios
Amanda Barron
LaTonya Bartell
Alex Bastidas
Howard Baucom
Brian Baxter
Andrea Beard
Heather Bearden
Kelli Beats
Lucinda Bedwell
Valerie Beeman
Marcus Beier
Jennifer Belcher
James Belonge
September Bembry
Doris Benford
Carlos Bennett
Joseph Bensie
Angela Berg
Christina Bergeron
Robin Bernard
Timothy Berry
Shea Bert
Edith Bettis
John Bibb
Corrie Bicakcioglu
Kelsey Biggs
Amanda Billings
Arthur Billings
Amy Billizon
Mindy Bills
Kristen Bird
Tara Bishop
David Black
Jason Black
Vince Blackmon
Christie Blackwell
Jomo Blair
Latasha Blake
Michael Blake *
Matthew Blake
Jennifer Blanchard-Brown
Andrew Blanchette
Susan Blanc
Marcelo Blanco
Jolene Blauert
Brandon Blue
Chelsey Bobbitt
Melissa Boedecker
Shirley Boedeker
Autumn Bogan
Crystal Bond
Kishore Boone
Lakesha Borden
Kimberly Bostwick
Cathy Bowden
William Bowen
Tracie Bowley
Leigh Bowman
Sandra Boyadjian
Keri Brackett
Sandra Bradburry
Chanis Bradford
Tharus Bradley
Stephanie Branco
Michael Breault
David Brewton
Matthew Bridge
Erica Briggs
Kristen Brinati
Kathryn Brink
Janeene Brinkley
TAQUISHA BROADY
Krystal Brockington
Mornee Brodhead
Alison Brokaw *
Corey Brooks
Tasha Brooks
Lisa Broussard
Denise Brown
Barbara Brown
Kadian Brown
Laura Brown
Lawanda Brown
Marcy Brown
Clarissa Brown
Ivelisse Brown
Jennifer Brown
Melissa Brown
Rebekah Brown
Ricky Brown
Sharice Brown
Sidonne Brown
Chicnee Brown
Margaret Brown
Natalya Brownlow
Cassandra Bryson
Marilee Buckles
Quincy Buckles
La Tonia Bully
Thomas Bumpass
John Bunde
Lori Bungar
Daine Burke
Bobbie Burns
Richel Burog
Penny Burt
Nicole Butler
Valerie Bynums
Jeffery Byrd
Tiffany Byrd
Michael Cahill
Jennifer Cain
Carrie Cain
Michele Calvin
Carnisha Campbell
Evelyn Campos Diaz
Kimberlee Candelora
Julia Candy
Richard Canfield
Susanne Carlsen
Sarah Carman
Cindy Carney
Michelle Carroll
Shanita Carter
Sherry Carter
Theresa Carter
Ruby Carter
Lashanda Carter
Shaundra Cartwright
Melina Castro
Tiffany Cates
Jeffery Caudill
Jennifer Cee
Lisa Ceja
Sandra Ceremuga
Brisa Chacon
Jennell Chalk
Nicole Chandler
Jessica Chandler
Laurie Chapman
Jean Charles
Shantanu Chatterjee
Adrian Chavez
Danielle Chiaro
Stacey Chilcoat
Teresa Childs
Alicia Chisholm
Wendy Chriss
Takiah Christensen
Debra Christians
Sara Christiansen
Marla Cioni-Ohara
Benjamin Clark
Katrina Clark
Kendra Clark
Katie Clark *
Patricia Claros
Latoya Cleveland
Christina Clifford
Tara Clingman
Heather Cobaugh
Melanie Coburn
Abigail Coe
Bettye Cohns
Betty Cole
Kahreemah Coleman
Whitney Coles
Matthew Collins
Christy Compeau
Jessica Concepcion
Amanda Condry
Donald Conklin
Randi Conner
Jan Cook
Tara Cook
Ronald Cooper, Jr.
Cassandra Coray
Douglas Cornelius
Maria Corona
William Cosenza
Steffan Cowan
Richard Cox
Tiffany Cox
Cameron Crader
Matthew Cramer
David Crawford
James Crawford
Allison Creech
Danielle Croomes
LaShonda Crowder
Melanie Crowley
Crystal Cruz
Kimberly Culwell
Christopher Cummings
Rana Cunningham
Megan Cunnington
Donna Curely
Sharon Dabney
Glenn Dale, Jr.
Laura Dale
Gary Dalebout
Candace Daniels
Marcus Daniels
Thomas Darnell
Sharon Darmon
Donna Daughtry
Erin Davidson
Brian Davis
Samantha Davis
Alice Davis
Sean Davis
Scott Davis
Bettina Davis
Jamario Davis
Euradell Davis
Annette Davita-Pratt
Emily Dawes
Jehramie Dawson
Linda Dawson
Velicia Day
Rebecca De La Garza
Rodrick De La Rosa
Shannon Debose
Thomas DeChant
Rolando Decker, Jr.
Megan Defenbaugh
Waleska Delgado
Nicole Derry
Douglas Deveney, Jr.
Patrick Devito
Brittany DeWitt
Celeste Di Bella
Michele Diaz
Victor Diaz, Jr.
Ryan Dignan
Amber Dinh
Kristi Dino
Camilya Dixon
Diana Dobie-Snober
Demeeka Doby
Dee Adrianne Doherty
Annamaria Dott
Gerald Dow
Jennifer Dowell
Eric Draudt
Charlotte Drawdy
Sandra Dreer
Ginger Drews
Jessica Driscoll
Ramona Duarte
Laurent Duguet
Michele Dumbrowsky
Elena Dupree
Aaron Durant
Belicia Duren
Marie Dussinger
Robert Dyson-cersley
Verena Earle
Melissa Easley
Rickey Eberhardt
Angela Edwards
Lakeysha Edwards
Morgan Edwards
Horatio Edwards
Felicia Eicher
Theodore Eilert
Jason Elersic
Doreen Elia Amroodaghaj
Sonja Elliott
Michael Ellis II
Ahada Elton
Amanda Engelkes
Sharron English
Chelsia Entenman
Troy Episale
Christopher Ergenbright
Gloria Erickson
Bhutto Ernest
Nadine Escalera
Reynaldo Esplana
Michelle Eubank
Tanell Evans
Alban Evans
Susan Evans
Angela Everett
Daniela Evjen
Anastasia Faber
Carol Fade
Kristy Fair
Carissa Fairman
Brandi Farman
Charlie Farmer
Sherry Farmer
Sahar Faruki
Joshua Fatjo
Betty Faust
Cristy Fenn
David Ferguson
Stephen Ferguson
Stephanie Fisher
Dianna Fisher
Marie-Aymee Fisk
Gabrielle Fitzgerald
Shannon Flaherty
Steven Fleischaker
Cheri Fleming
Jessica Flores
Veronica Flores
Derrick Foggy
Whitney Folan-Stewart
Charity Force
Fernando Forde
Charee Foster
Summer Foster
Jaehnae Foster
Flora Foster
Tamika Francis
Pamela Frazier
Deborah Frazier
Melvina Fredson-Cole
Rebecca Freeman
Jodie Fresh
Adrienne Fritzler
Carlos Frutos
Kavi Fulena
Susan Fuller
Daniel Gabbart
Fatima Galan
Erica Galasso
Gerard Garcia
Elizabeth Gardella
Dianne Garner
LaTina Garner (bradley)
Brenston Garrison
Amber Garrity
Tiffany Gatch
Donald Gaydon
Cherlean Gebara
Antoinette Gentry
Michelle George
Christina German
Danielle Gialluca
Heather Gibbons
Kimberly Gibson
Yolanda Gibson
Jessica Gigliotti
Damien Goins
Erica Gomez
Alicia Gonzalez De Arreola
Rachel Good
Marsha Goodfellow
Alicia Goree
Ronald Graf
Jerry Graham
Selena Grant
Donna Grant
Latoshia Greeley
Laura-Marie Greene
Kaycee Greenwood
Elizabeth Gregor
Darren Gregory
Scott Greim
Mary Griest
TaMichael Grimes
Jonathan Grimm
Kimberly Grimm
Rebecca Grinnell
Cassell Gross
Patricia Gross
Susanna Grows
Ashley Grubbs
Diana Gudiel Killen
Christopher Gugino
Debra Gulas
William Hacker
Tiffany Haisler
Jennifer Hall
Benjamin Halley
Joel Hamlet
Michael Hancock
Adoria Hankton
Ricky Harcey
Denise Hardcastle
Brenda Harrell
James Hardin, III
Christina Harkins
Jodey Harmon
Tanisha Harrelson
Patricia Harris
Amanda Harris
Tracy Harris
Amber Harrison
Jennifer Harrison
Kristyn Hart
Taylor Hart
Justin Hartl
Ginger Hartman
Karalyn Harvey
Barry Hatton
Johnny Hawkins
Sumer Hawkins
Teresa Hayes
Erin Haynes
Jonathan Heiden
Tamara Helton
Sierra Henderson
Lora Henderson
Charles Henderson
Sara Hendrick
Lennard Henry
Nicole Hernandez
Heather Hernandez
Jo Ann Herren
Manuel Herrera, Jr.
Kiyana Herron
Candace Hewitt
Lisa Hiatt
Jennifer Hiebert
Scott Higgins
Jennifer Higley
Bryce Higley
Darlean Hilbun
Krista Hill
Constance Hill
Robert Hill
James Hillyer
Sara Hoad
Vanessa Hoel
Nicole Hodges
Jennifer Hoffman
Miasia Holleman
Kristine Holler
Anitra Holmes
DeKarr Holmes
James Holtz
Mark Hoover
Shaun Hopkins
Bonnie Horn
Mary Howard
Temeka Howard
Keith Howard
Daniel Howe, Jr.
Lashawndra Howell
Jessica Hudson
Sean Hudson
Jill Huff
Helen Huggins
Ruth Hughes
Nicole Hunt
Stephanie Hunt
Christopher Hurja
Tanisha Hurst
Demetria Hutson
Latasha Hutt
Eva Hyatt
Linda Iacucci
Fatmata Ibrahim
David Ifarinde
Tamara Iluyomade
Rhonda Ince
Katrina Ingram
Oyewole Ipadeola
Marcus Irizarry
Christopher Isenberger
Joseph Italo
Tomeka Jackson
John Jackson
Jerome Jacob
Joshua Jacobson
Alan Jacovino
Tana James
Bryan James
Sarah Jeffcoat
Sophia Jefferson
Tammy Jenkins-Carr
Angela Jenkins
Lashaunda Jenkins
Sharonda Jenkins
Kathrin Jensen
Kennithia Jervier
Huiwen Jiang
Tricia Joenks
Jeana Johnson
Jeanette Johnson
Kathy Johnson
Ashley Johnson
Rolandus Johnson
Katherine Johnson
William Johnston
Melanie Johnston
Noel Jolivet
Julius Jones
Danielle Jones
Kristen Jones
Shaniqua Jones
Kenneth Jones Jr, Jr.
Robin Jones-Carpenter
Ginger Jordan
Lydia Jordan
Stephanie Jordan
Yola Journal
Barbara Justice
Ashley Kaiser
Lewis Kaplan
Penelope Kapsas
Kelly Kaylor
Donald Keiper
Bethany Keitzer
Dustin Keller
Larry Kelley
Jean Kelley
Alisia Kelley
Tasha Kelly
April Kelly
Denise Kelly
Brian Kelly
Gregory Keogh
Diana Keown
Jeremy Kern
Vikki Kerr
Mariam Khan
Rebekah Kim
Shelby King
Albert King
Jillian Kinsala
Melinda Kirk
Shannon Kirshenbaum
James Klein
Jeffrey Kohler
Rhett Kolipano
Ryan Koryciak
Heather Kostka
Ines Kreuz
Breanna Kroeg
Kai Kunz
Kristen Kusler
Michael Labarge
Tara LaFleur
Dawn Lairson
Shannon Lambka
Christina LaMonica
Annette Lancaster
Teneuss Land
Morgan Landry
Robert Laport
Stephen Lara
Yolanda Lara
Brandon Largent
Sylvester Larkin
Carey LaRosa
Brandi Latham
Jennifer Laxton
Dione Lebeau
Walter Lebiedz
Rhonda Ledesma
Elisa Lee
Roger Lee
Jayme Lee
Latoya Lee
Tolenia Lee
Carmona Leerdam
Scott Lennox
Brandon Lenz
Audrey Leseiko
Kristina Lesikar
Kareem Lewis
Kenneth Lewis
Alice Lewis
Jaime Lewis
Danny Lewis
Manuel Leyden
Tracey Light
Deangela Lilly
Lavancia Lindo
Christina Lindsey
Jeffrey Ling
Donna Lipscomb
Shawn Lipscomb
Cynthia Litzenberger
Robert Lloyd
Leah Logan
Mark Lombardozzi, Jr.
Vincent Lommen
Weston Lucus
Angela Lukehart
Brendon Luker
Susana Luna
Deborah Lund
Kimberly Lundy Wilkinson
Anthony Lunsford *
Gredel Lynch
Carrie Macdonald
Danielle Macomber
Lori Mael
Shane Magnussen
Karen Maguire
Elizabeth Mahan
Sakuna Maine
Crystal Makle
Louisa Maness
Nyoka Mann
Catherine Manning
Edelyn Manning Pagan
Renaldo Manuel
Colondra Mares
William Markum
Maryann Marseglia
Mose Marseille
Adam Marsh
Alfred Marshall
Elizabeth Marshall
Amanda Martin
Elizabeth Martinez
Zoe Martinez
Giovanny Martinez Peralta
Jose Mata
Stuart Mathe
Melissa Mathews
Joel Matias
Karen Matsushima
Camille Maxwell-nery
Lori May
Lynessa Mccauley
Mario McBride
Chris Mcbride
Lauren Mcclellan
Steve McClendon
Joseph McCullough II
Tania Mcdonald
Heather McDougall
Kim McKersie
Amanda McKnight
Charlotte Mclaughlin
Jessica McLean
Onzla McLemore
Angela Mcmahon
Cheryl McNealey
Shannon McPartlin
Vanessa Meade
Eric Medellin
Christian Medero
Luis Medinatorres
Brandy Medrano
Jocelyn Meeks
Mathew Meillier
Jessica Merino
Taylor Messing
Maria Meyers
Billy Meyers
William Michaelis
Valerie Michaud
Larissa Miller
Brandi Miller
Leah Miller
Margie Miller
Stephanie Miller
Kylie Miller
Yoonhong Min
Maria Mirabal
Tamara Misenko
Marilyn Mitchell
Raul Moctezuma
Liliana Molina
Laneisha Monette
Darla Moore
Melinda Moore
Joanne Moore
Jessica Moore
Richard Mora
Neal Morados
Yarlyn Morales
Nicholas Moran
Ramon Moreno
Jennifer Morgan
Richard Morgan
Gary Morgan
Matthew Morganfield, III
Emma Morris *
Erika Morton
Angelica Moseley
Rebecca Moyer
Wendy Mthembu
Jesus Mulet
William Mullikin
Connie Mullins
Diana Mungo
Francisco Munoz
Shyamia Murfield
Daniel Murillo
Ellen Murphy
Tamiko Murphy
Tayler Musso
Melissa Nagle
Moniqueconnie Naputi-Duchene
Geeranan Narksompop
Patricia Nash
Belinda Navarro
Imelda Navarro
Alicia Neal
Bradford Nelms
Alchia Nelson
Kourtney Nelson
Jeffrey Nelson
Tracy Nelson
Shayna Nesius
Alice Nibbs
Ashley Niehoff
Marcos Nieves
Deana Noble
Lakeisha Norsworthy
Virginia Nunez
Michael Nurse
Deborah OConnor
Alisha Oldenberg
Jennifer Oliver
Christina Olivier
Josha Olszen
Keri O'Neill
Hui Hui Ong
Jeffrey Orange
Mattie Oard
Natasha Orsini
Deady Ortego
Jane Osterling
Denis Ott
Barbara Owen
Tabatha Owen
Britny Owens
Martin Ownes
Christal Pace
Wilfredo Padin
Saul Pagan
Randy Paine
Barbara Palmer
Willie Paranal
Kelly Parker
Gabrielle Parks
Robert Patterson
Amber Payne
Donn Peacock
Melanie Pecor
Tamara Peeples
Alan Pelletier
Misty Peoples
Hannelyn Perez
Nicole Perkins
Tanailyn Pernell
Elsyse Perry
Julius Perry
Michael Peterson
Khadijah Peterson-Carvalho
Cassandra Phelps
Michael Piercy
Amanda Pierno
Paul Pickens
Ana Marcela Pinell
Paul Pinkley
Brandie Pitts
Jonathan Plavcan
Cori Polzin
Theresa Pope
Peter Porter
Shannon Porter
Chanise Potter
Kiara Potts
Dorion Pouncy
Danielle Prasuhn
Gabrielle Prebula
Teresa Preciado-Ortega
Stacey Prescott
Dawn Prouty
Monica Purchase
Demonta Quailes
Trevor Quinlan
Sara Quintero
Yasser Rady
Alicia Ramirez
Luis Ramos Mangual
Natasha Ramsay
Demetrius Randle
Wendee Rasmussen
Kenneth Ray
Anela Raymond
Lyndsey Reams
Dorothy Redding
Renita Redding
James Reddy
Doug Redlevske
Corey Renwick
Margarita Reyes
Alfonso Reynoso
William Rhodes III, III
John Richards
Tara Richmond
Brenda Riels
Jennifer Rittinger
Carie Roach
Kristen Roberts
Lisa Robinett
Antoinette Robinson
Sarah Robinson
Eric Robledo
Danielle Roby
Jennifer Rodriguez
Ricardo Rodriguez
Dustin Rodriguez
Karen Rodriguez
Yaxaira Rodriguez
Benjamin Roeber
Daniel Roman
Sharon Roman
Nefertari Romo
James Rose
Cynthia Rosenberg
Jack Roskind
Helen Ross
John Ross
Tamara Ross
Karis Ross
Adrienne Rouan
Amanda Rounds
Cassandra Rountree
Shannon Rouse
Georgene Rowland
Gina Ruggiero
Manuel Ruiz, III
Jimmy Rush
Dellora Rushing
Keith Rutherford
Kelly Ryan
NaTasha Sadler
Helaina Salazar
Kari Salinas
Latarri Sample
Lowrene Sanborn
Craig Sanchez
Julia Sanchez
Alma Sanchez
Brian Sanderlin
Jennifer Santiago
Angela Sasser
Melissa Sauget
Galia Savage
Jade Sawyer
Donald Schaening
Brianne Schankin
Emilee Schaumann
Erin Schilke
Michael Schmidt
Diana Schweitzer-Garlow
Sandy Scott
Steven Scott
Andrea Scott
Patricia Scott
Petress Scott
Sharwanda Scott
Tracey Scott
Kingsley Scott, Jr.
Angel Scott
Sterling Scott
Richard See
John Seibert
Kathleen Semetara
Jeanie Sexton
Michael Shaffer
David Shaffer
Elyn Sharp
Kimberly Shartel
Jaime Shatto
Emily Shaw
Zaina Shea
Dawn Shepherd
Marcela Sherman
Angela Sherrill
Bethany Shetler
Amanda Shifflett
Megan Shuback
Shaylynn Shumway
Victoria Sierra
Kelly Silva
Verna Silva-pablo
Tracy Sims
Sylvia Sisneroz
Jessica Sizemore
Michelle Skinner
Frederick Skeet
Mary Smith
Veneicia Smith
Yvette Smith
Amy Smith
Ashley Smith
Delena Smith
Janita Smith
Michael Smith
Monique Smith
Negar Smith
Paula Smith
Sarah Smith
Amber Smith
Terri Smith
Rainey Smith
Gary Smith
Michael Smith
Noah Smythe
Susan Smythe
Paige Solis
Jennifer Sordia
Gail Sorensen
Abbey Soto
William South
Stephanie Spaeth
Dawn Spears
John Spell
Tonya Spencer
Jordan Spiteri
Eli Spitzer
Tina Sprague
Jeffrey Spurling
Peter St Onge
Allyson Stallings
David Standley
Diane Stanger
Iris Stankorb
Jeffrey Stanley
Michael Stauffer
Justine Steckling Pease
Tonya Steele
Maryann Steger
Kurt Steiner
Shana Stephens
Danielle Stevens
Julie Stewart
Monica Stiddom
David Stiffler
Carisa Stone
Joshua Straiton
Cytesse Street
Cindy Strickland
Barbara Strong
William Stubblefield, Sr.
Frances Styles
Francesca Suarez
Shannon Suggs
Luke Summerlin
Christopher Swann
Christine Swavely
Laveeta Sweeney
Carolyn Tabunar
Stacey Tan
Catrina Tarr
Vanessa Taylor
Sharon Teets
Giovanni Tejada
Cynthia Temple
James Tepelides, Sr.
John Thibodeau
Brittany Thomas
Latricia Thomas
Jarrod Thomas
John Thomas
Noleen Thomas-Leak
Ashley Thompson
Deejra Thompson
Ira Thompson
Taylor Thompson
Donald Thornton Jr., Jr.
Marilyn Thorsted
Cara Tibble
Kayla Tiebout
Tanisha Tillman
Karri Todd
John Toigo
Brenda Tolbert
Danielle Tombolato *
Tyler Tooley
Jennifer Torres
Natasha Tovar
Vanna Townsend-Skipper
Jennifer Trim
Gail Trindel-Camarena
Adrienne Triplett
Adam Tristan
Sherri Trobaugh
Diana Troutman
Jeremy Truscello
Frederick Tunks
David Turner
Elliott Turpen
Natasha Unland
Christopher Utter
Terri Vacek
Jessica Valentine
Jennie Van Dongen
Carrie Van Hoesen
Jennifer Van Lieu
Brianna Van Sickle
Angela Vander Zanden
Michelle VanOrnum
Jessica Vansuchtelen
Heather VanZile
Victor Vasquez
Paige Vedsted
Frank Vega
Jennifer Vest
Jean Vicks
Natasha Villalobos
Nelvin Vinluan
John Volturo
Viet Vy
Delinah Wade
Joslyn Walden
Stephanie Walikonis
Theya Walker
Vikki Walker
Candice Walker
Stacey Wall
Delroy Walters
Alfred Walz
Kimbralynn Ward
Carla Warren
Diane Washburn
Tracey Washburn
Lynn Washburn-Livingston
Kimilee Washington
Michelle Washington
Nicole Watkins
Matthew Watkins
Shasta Way
Shonda Webb
Philip Wedderburn
Jennifer Weichers
Nicholas Weiland
Alejandra Weiss
Lynna Welker
Mary West
Meagan West
Pamela Westbrook
Lisa Westfall
Jamie Wetherald
Donna Wheeler
Edward White
Nicole White
Johnell White
Tamika White
Alisha Whiteside
Mary Wilcox
Royal Wilcox
Stephanie Wilfong
Greg Wilkins
Rachel Willett
Akilah Williams
Amy Williams
Dustin Williams
Bridget Williams
Donna Williams
Shamira Williams
Thaddeus Williams
Marquita Williams
Beatrice Williamson
Tina Williamson
Kendra Willis
Elizabeth Wilson
Aaron Wilson
Michelle Wilson
Robert Wilson
Victoria Wilson
Lydana Wimbish
Nicholas Winch
Melaney Winkleblack
Patricia Winters-Baker
Aleshia Wisch
Justin Wiscovitch
Misty Wolf
Rebecca Wolf
Aaron Wolfe
Kimberly Womack
Heather Wongus
Jennifer Wood
Lastish Wood
Kathleen Woods
Rebecca Woods
Terri Woodward
Angela Woolcot
Joi Woolfork
Nathaniel Wright
Janet Wright
Jessica Wright
Madeline Wright *
Suzan Wright
Sandy Wyatt
Staci Wyatt
Gary Yackel, Jr.
Jaimie Yamat
Jason Yarbrough
Rhonda Yarbrough
Melissa Yardley
Eloise Young
Nadine Young
Vanessa Young
Joseph Youngs
Nancy Yunghahn
Kiley Zaring
Jaired Zavatter
Tehseen Zohair

Jedidiah Adams
Rebecca Adams
John Adderly, Sr.
Ama Agyabeng
Israt Akhter
Ashtynn Alba
Willeta Alexander
Khadijah Ali
Derrick Allen
Janessa Allen
Craig Allridge, Jr.
David Alvarado
Miguel Alvarado, Jr.
Alissa Amaral
Diane Ammann
Bradley Amo
Michael Anaya
Valerie Andersen
Betty Anderson
Kathryn Anderson
R Andrew Nelson
Tashina Andrus
Cheryl Anglin
Nathaniel Apeland
Amberlie Applewhite
Rachel Aquilino
Corinne Armbrust *
Kristy Armstrong
Sheryl Armstrong
Carrie Arnold
Tim Arnold
Jeffery Arthur
Nicole Ascar
Jeffrey Baker
Juan Ballez
Jamie Ballowe
Shemica Baptiste
Colby Barker
Nicholas Barnes
Sarah Barnes
Christen Barnette
Nicholas Barthel
Michael Bartleson
Tamara Bass
Howard Baucom
Christina Bauer
Michael Baugh
Samantha Baumhover
James Bayer
Christina Bayliss
Irene Bayne
Veronica Beattie
Gregory Beaty
Jessica Beauchamp
Laura Becker
Jenny Bell
Nickole Bell
Mario Benavides
Trecia Benefield
Alyssa Bennett
Corynn Bennett
Lillie Berryman
Jessica Bethune
Megan Black
Cheryl Blackburn
Sarah Blair
Ethan Blake
Bethany Bojorquez
Michael Botha
Michael Botti
Erin Bowling *
Christopher Bradshaw
Jimmy Breedlove
Courtney Brent
Thomas Brewer, Jr.
Veronica Bridges
Joanna Briggles
Timothy Brochu
Shannon Broesder
Austin Broome-phillips
Anthony Brown
Christie Brown
David Brown
Shamika Brown
Justin Bruce
Casey Bruner
Rebecca Buchanan
Joseph Bukovina
Elisha Burge
Tanya Burkhardt
Chris Bush
Cody Butler
Connie Butts
Nicole Buzzo *
Lauren Byrd
Lauren Byrd
Krista Cacace
Tarah Cadena
Kelsey Cahoon
Luis Calahorrano
Vicki Caldwell
Londiwe Calvin
Rebecca Campbell
Karen Canizalez
George Canney
Katrina Canter
Mary Cantu
Rachel Carpenter
Tavia Carr
Santiago Carrillo
Laura Carroll
Kedeisha Carty
Rachel Casey
Michelle Castillo
Jennifer Castro
Samuel Celestine
Michael Cerda
Deborah Chalmers Fox
Loraine Chapman
Christina Chavez
Julie Chavoya
Dean Childs
Teresa Childs
Jessica Christensen
Alicia Christy
Kirk Clark
Jennifer Clelland
Jabbar Clinton
Sara Coates
Keith Coetzee
Bobby Cogburn
Nikki Cohen
Tahnee Cole
Sarah Collins
Michael Conroy
Juan Contreras
William Conyers
Victoria Cooke
Jennifer Coomes
Loretta Costa
Michael Cotter
Lindsey Cox
Mona Cozart-Dean
Matthew Cramer
Jeffrey Crawn
Maria Crimi
Uvena Crockran
Alana Croft
Kathryn Cross
Stefanie Crosser
Jose Cruzbarbosa
Paul Cunningham
Heidi Cutter
Dajuan Smith
Danielle Crousillat
Frances Darrow
Alicia David
Koty Davis
Laura Davis
Ricardo Davis
Verla Davis
Clare Davis
Martin De Jesus
Kimberly Dees
Jeni Delacruz
Patrick Devito
Matthew Devlin
Kellie Dickerson
Cynthia Dickerson
Tiffany Dinkins
Brandie Dixon
Heather Dolphin
Darryl Dotson
Donna Douglass
Cynthia Duff
Tammy Dugger
Richard Ebert
Daniel Eckstrom
David Edmondson
William Edwards
Stacy Egerton
Elina Eida *
Maria Elda Escalada
James Elliott
Waiel El-maadawy
Lawrence Epling
Breanne Erickson
Erasmo Esteves
Megan Ettling
Kevin Everly
Erin Eyre
Ellie Faith Renfro
Nicole Fargo
Jessica Farrell
Brian Farricy
Jennifer Fassler
John Faulkner
Matthew Felker
Michael Ferguson
Amanda Ferguson
Ashley Ferrell
Angela Fest
Brian Fisher
Kimberly Fisher
Sharon Fisher
Mindy Fisher
Christopher Fittin
Keith Fitzpatrick
Sherry Fletcher
Marcos Flores
Juan Flores
Lindsey Foose
James Forcella
Brian Foskey
Sarah Foster
Julie Fox
Yolanda Fraley
Kristen Franseen
Lauren Freebourn
Sonja Frink
Charlene Frison
Eric Fritz
Diana Fukushima
Casey Fulton
Miguel Galindo
Krislen Gallipeau
Andrew Garber
Yolanda Garcia
Sergio Garcia *
Kathleen Garcia
Victoria Gardner
Elizabeth Gavila
Shauna Geissinger
David Gilkey
Cinthia Gittens
Tabitha Glasscock
Kateri Glatz
Shamonte Gobel
Sean Godwin
Joseph Goetz
Lea Goff
John Golembiewski
Jose Gomez
Julio Gonzalez
Michael Gonzalez
Earnest Gordon Jr
Jessica Graves
Kimberly Gray
Sarah Green
Carese Grey
Yvonne Griffith
Kim Gustafson
Jacqueline Guszczynski
Helen Gutierrez
Douglas Hackelton
Toya Hadden
Brandalynn Hadley
Alexandra Hafner
Kimberly Haile
Jennifer Hale
Kimberly Hall
Nicole Hall
Allen Halquist
Jessie Hamilton
Charleen Hamilton
Kenneth Hand
Alice Handlin
Martin Hankins
Zenell Hanley
Heather Hardie
Michelle Hardy
Julia Hargrove
Danielle Harmon
Tristan Harris
Candace Harris
Cynthia Hart
Sherry Hart
James Hartley
Melissa Hawley
Natalie Hayden
Charlene Haymond-bussell
Alli Haynes
James Heckert
Melinda Heesh
Aaron Hemberger
Tina Hernandez
Claudia Herrera
Michael Herrmann
Kiyana Herron
Amy Heusel
Sieesha Heyward
Alena Hicks
Steven Higgins
David Hill
Krista Hill
Cory Hinson
James Hiott
Jacob Hofer *
Nathan Hogue
Toishema Holley
Melissa Holmes
Ronda Holtquist
Brenda Honeycutt
Jeremy Hoover
Patricia Hoover-Byrd
Jennifer Hopes
Robert Hopkins
Kayla Horton
Dara Hoskins
Susan Hudler
Robert Hudson
William Hughes II
Dona Hull
Juanita Hunter
William Hunter
Brittany Huston
Justin Iacouzzi
Selena Iles
Freeha Iqbal
David Ireland
Nelson Jack
Crystal Jackman
Arielle Jackson
Marjorie Jackson-Baptiste
Corell James
Ruthene Jamison
Joyce January
Diana Jaramillo
Stephanie Jasa
Tane Javel
Robert Jeffers
Jenice Jenkins
Michelle Jenkins
Lindsay Jimenez
Olivia Jimenez
Latonya Johnson
Margaret Johnson
Janell Johnson
Jessica Johnson
Naomi Johnson-Effinger
Jason Jones
Robert Jones
Erica Jordan
Sirdrina Joseph
Cynthia Jung
Jeannie Kauff
Justin Karasek
Mary Kay Lewis
Pamela Kaye
Diana Keller
Joan Kersten
Amanda Kimball
Andrea King
Rhonda King
Robin King
Marie Kishpaugh
Nancy Kline
Andrew Kloock, Jr.
Ashly Knebel
Gwendolyn Knighten
Morgan Kobitka
Jason Koelliker
Asa Koontz
Julie Kornafel
Brian Kornet
Samantha Kostamo
Jessica Koweno
Tim Krautheim *
Rusti Kuertz
Brian Lackman
Rowan Laffoday
Dawn Lairson
John Lamson
Demesha Landis Harris
David Lane
Cynthia Laney
Charity Lange
Taylor Lawrence
Tamaria Lawson
Erica Lawson
Aaron Lay
Jeremiah Layman
Brittany Layne
Cynthia Lebron
Courtney Lee
Letarius Lee
Sylvia Leggett
Karyn Lenhardt-Betts
David Leon
Nathan Leonard
Kristi Lesmann
Ana Lesquives
Samantha Levine
Sharon Lewis
Wendy Lewis
Quasa Lewis
John Lineback
Brenda Linville
Christopher Lipscomb
Karena Live
Sharanda Logan
Joyce Logan
Scott Lorenze
Marilyn Lucik
Akpanabio Lumukanda
Kevin Mahoney Sr.
Brandon Malloy
Rokhaya Mane
Patrick Manley
Dalis Manley
Laura Marks
Daniel Martin
Ariel Martinez
Giovanny Martinez Peralta
Robbie Mask II
Heather Mason
Timothy Mason, Jr.
Dionne Massey
Jacob Matney
Stephanie Matos
Denise Matthews
Britney Mayfield
Marlynn Mccall
Tina McClearn
Amber McCracken
Leotis Mccray
Kerry Mcdaniel
Katherine McDonald
Joseph Mckenzie
Audrey Mckenzie
Gabriel Mclean
Laura Medina
Lyessa Mejia
Tiffany Mejia
Jean Melvin
Janeth Mendiola
Diamond Merboth *
Nicholas Messina
Shirley Meyer
Alice Miguez
Jerry Millan
Harry Miller
Steven Miller, Jr.
Shantra Milton
Julius Mitchell
Rita Moehlman
Cynthia Moen
Molly Mount
Cherie Mondrella
Lisa Monique Conlan
Brittany Montijo
Trinia Moore
Caridad Morgan
Barbara Morrison
Teresa Morrison
Mary Muhammadbaker
Kenneth Mulkey
Christopher Mullins
Kimberly Murdaugh
Jennifer Murphy
Mary Murphy
Omar Murphy
Alma Muso
Ashanti Naantaanbuu
Charles Nash, III
Mikal Neff
Heather Nelson
Trang Nguyen
Katelynn Nguyen
Rebekah Nichols
Rhonda Nilson
Toni Northern
Tiffany Nurse
Monica Okon
Reginald Oldham
Ralph Oliver
Rolando Olivo
Enkelejda Osman
Krystal Owens
Sven Pacot
Dana Paige
Philip Painter
Debra Pamperin
Anita Parish
Johanna Partridge
Aarika Pederson
Kellie Peel
Manuel Perez
Priscilla Perez
Lloyd Perryman
Shanetria Peterson
Erin Phillippe
Aaron Phillips
Che Phillips
Nicole Phillips
Joshua Philpott
Amanda Pierce
Joshua Pocus
Kaymie Poldo
Bernave Ponce
Rosa Ponce
John Poole
Nicole Powell
Shawnee Powell
Jennifer Powell
Cassaundra Preston
Monica Pridgen
Michelle Primeau
Donna Pritchett
LaShunda Pulu
Phillip Pylant
Bethany Radabaugh
Anantheshwara Raju
Pascual Ramirez
Austin Randall
Rose Rankin
Richard Rankin, Jr.
Floyd Ray Jr.
Steonee Raynor
Karen Reid
Kimberly Rende
Carol Reynolds
Tiffany Reynoso-Hardwick
Amber Rich
Christine Riggins
Joshua Rivera
Tiffany Rivera
David Riviere Jr.
Darlene Roberson
Autumn Roberts
Rita Roberts
Kandi Robinson
Robert Rodgers
Barbara Rodriguez
Josephine Rodriguez
Christina Rodriguez
Cynthia Rodzewich
Brandon Roeder
Megan Romer
Nicole Rorick
Nikki Ross
Talia Rossi *
Georgene Rowland
Kurt Ruark
Kevin Rude
Laura Ruiz
Alicia Ruiz-martinez
Sierra Russell
Tanya Russell
Gregory Sackett
Adrian Saenz
Darlene Salih
Brenda Salinas
Laura Sanchez
Ami Sanghvi
Courtney Sansone *
Adonis Santos
Viravanh Saokho
Kaitlyn Sardaneta
Lara Sato
Sarina Saunders
Heather Schiller
Jeffrey Schmidt
Ashley Schmitt *
Zachary Schwab
Susan Schwend
Patrick Scoggins
Sabrina Scott
Cindy Scruggs
Rachel Seidner
Paul Sendi
Lenny Shats
Stacey Shaw
Linda Sheehan-Axel
Dawn Shepherd
Terry Shepherd
Beverley Shillingford
Blenda Shipp
Garland Shy
Jamie Sillas
Ashley Simmons
Carl Simmons
Elizabeth Simmons
Timothy Simon
Michael Sinibaldi
Natasha Siva
Jessica Sklenar
Nickoala Slupe
Kathleen Smart
Brittany Smith
George Smith
Jason Smith
Jennifer Smith
Jetonne Smith
Megan Smith
Antonia Smith
Marilyn Smith
Tyrone Smith Jr.
Alisha Smithson
Trang Snell
Sharlyn Snyder-Coleman
Christina Sondrini
Jennifer Spears
Harrison Spencer Jr
Paula Spencer
Kari Spring
Shantell Sprinzl-Reed
Elizabeth Steele
Joseph Steger
Norman Stentz
Sarah Stevens
Lisa Stewart
Randall Stewart
Stanley Stewart
Gideon Stibor
Lillian Stibor
Tracy Stiers
Christopher Stocker
William Stoddard
Susan Stone
Jacqueline Stonum
Brittany Story
Ashley Strawser
Tina Strickland
Kristina Stulce
Rebecca Stutzman
Thomas Sullivan
Amanda Suppes
Daniel Sutton
Michelle Sweeney
Fa'apusa Ta'afua
Kiara Tardy
Kyle Tassi
Miki Tate
Tricia Taylor
Ronald Teal
Chad Theriault
Cassandra Thomas
Elton Thomas
Fatima Thomas
Jamal Thomas
Kia Thomas
Mary Thomas
Mesega Thomas
Angela Thomas
Jason Thomas
Daniel Thomas
Noleen Thomas-leak
Bonnie Thompson
Karla Thompson
Kristen Thompson
Mitchel Thompson
Shelly Thompson
Elizabeth Torres
Jason Truesdale
Chrystina Trulove-Reyes
Gary Tully
Susan Turkmen
Tiffany Turner
Mylene Tyrrell
Sara Vach *
Thelma VanSile
Robin Varnado
Ashley Veeck
Jesse Venable
Irma Victorino
Jessica Vilchis
Heather Volosin
John Volturo
Valerie Waddell
Darlene Wade
Joyce Wainwright
Cheri Walker
Theodore Walker
Delia Wallin-Gill
Neal Ward
Melissa Warren
Erica Washington
Dennis Watson
Michael Watts, Sr.
Christine Weatherby
Jill Weaver
Michelle Weaver
Dana Weber
Sandra Weber
Sherry Webster
Julie Weckwerth
David Wells
Jon Werner
Katherine West
Jamie Wetherald
Elizabeth Wharton
Daniel Whitaker
Casonya White
Laura White
Quinniqua White
Jeremy Whitworth
Amy Williams
Angela Williams
Verron Williams
Tammy Williams
Deena Wilson
Jeremiah Wilson
Jacqueline Winkler
Sharon Witherspoon
Joshua Wittenauer
Paul Wolffer
Edward Woolbright
Shanda Wyatt
Elaine Yellock
William Yockell, Jr.
Rachel Yoder *
Chiara Young
Shanqunette Young
Peter Young
Daniel Zetts
Andrew Zuehl

Cynthia Acuff
Nicole Adair
April Adams
Regina Adams
Christiana Adebayo
Jessika Adkins
Patricia Adkins
Wendy Alberson
Jason Albrecht
Cynthia Aldridge
Tanya Alexander
David Alfaro
Michael Allbee
Antoinette Allen
Jacqueline Allen
Jennifer Allen
Joeanne Allen
Michelle Allen
Peter Allen
Mary Allnutt
Allyson Allo
Joaquin Almond
Shawarnekia Alston
Jennifer Althof
Clarissa Amato
Bridgette Amy
Karen Anderson
Mary Anderson
Tracy Anderson
Rachel Ann Lim
Lari Anne Mazzitello
Michael Ansley
Christina Apodaca
Jason Archer
Corey Armstrong
Latoya Armwood
Lynn Arnett
Melissa Arnold
Michelle Arredondo
David Arriola
Rukhsana Arshad
Rukhsana Arshad
Jamey Arthur
Jennifer Ashton
Lovelyne Augustin
Leanna Augustine
Jamie Aulava
Lindsey Austin
Brian Averhart
Shannon Avery
Shello Myka Avila
Carolina Ayala
Ellen Ayers
Jason Ayres
Elizabeth Babcock
Robin Baccanti
Denise Bacon
Kimberly Bacon
Michael Bagley
Bradley Bailey
Carole Bailey
Stacy Bailey
Robert Baker
Tiffany Baker
Suzanne Balch
Curtis Bankston
Curtis Bankston, III
Erica Baraw
Eric Barber
Auldon Barker
Welton Barnes, Jr.
Luke Barnhart
Benjamin Barr
Dominick Barrett
Virginia Barron-Swain
David Beach
Jeremy Beachy
Georgia Beal
Jennifer Becker
Karen Beckford
Sonia Beckman
Michael Bedwell
Kayla Belcher
David Bell
Melinda Bell
Brian Belsha
Andrea Bennett
Brigitte Bennett
Cheryl Bennett
Tonia Bennett
Glen Beran
Sarah Berger
Amanda Bergeret
Jennifer Berghers
Bruce Bergman
JoAnn Bergvall
Laura Bernard
Jennifer Berquist
Ella Berrian
Katherine Berry
Felicia Berthelot
Ann Bieszke
Roy Biggerstaff, III
Jodi Bilak
Daniel Billington
Jacinda Bilyeu
Elizabeth Bishop
Susann Bjork
Scott Blackwood
Ronald Blade
Darline Blyden-Noland
Richard Boateng
Deborah Bockmore
Mickie Boldt
Marc Boldurian
Anna Boleraczky
Matthew Boley
Gwendolyn Booker
Destine Booth
Susan Booth
Eric Boozer
Dorothy Borror
Rebecca Bowen
Shelby Bowling*
Leslie Boyd
Joshusa Boyer
Shannon Bozeman
Tylisa Bradford
Tammy Bradley
Jacob Brake
Kristal Brandenburg
Lisa Brasseur
Maceo Brayboy
Lacey Bredehoeft-Fiene
Jeffrey Bresyn
Brian Bridwell
Rebecca Briggs
Marie Brimson
Michael Brocksmith
Sharmeka Brodie
MaryAnn Brooks
Brian Broussard
Taferria Broussard
Angelia Brown
Jea Brown
Katryna Brown
LaLi Brown
NeShaunda Brown
Nieka Brown
Rebecca Brown
Michelle Brown-Earlywine
Charlene Brown-Reid
Lynn Bryant
Rhonda Bryant
Kimberly Burgess
Shameka Burkes
Cara Burnett
Shawn Burnette
Stephen Burnside
Thomas Burt, Jr.
Dustin Bussard
Ayla Butler
Craig Butler
Brandy Butterfield
Mary Bynum
ChanDra Byrd
Colleen Cady-Taylor
Verlene Cain
Rebekah Calala
Sara Calhoun
Shellie Camarillo
Ashley Campbell
Darnell Campbell
Janet Campbell
Stacyann Campbell
Diana Cannon
Karen Capel
Susie Capoccia
Bety Carreno *
Curshaun Carter
Kristi Cartwright-Palmer
Linda Cash
Marcos Casillas
Phil Casillas
Maura Celentano
Melissa Cepeda
Zulma Cereceres
Kevin Chapman
Iona Charles
John Chartier
Tina Chase
Devin Chavez
Jacqueline Chavis
Michele Chebahtah
Emmanuel Chenny
Krystal Cheyney
Nicholas Chira
Nicholas Chira, Sr.
Catherine Christian
Esther Christian
Dalton Christie
Tiffany Christopher
James Chura
Alyssa Clair Prado
Dawn Clark
Simon Clark
Sheila Clarke
Brent Clausen *
Valarie Clement
Misty Clough
Larry Coates
Paul Coblentz
Loretta Coffey
Shulandria Coker
Shelley Cole
Sarah Coleman
Sheila Coleman
Juniper Cole-Taylor
Laura Colflesh
Bessie Collins
Christina Collins
Erin Combs
Christina Comer
James Comfort
Kale Conley
Andrea Conner
Connie Conner
William Connery, III
Shannon Connor
William Connor
Andrew Contreras
Yamileth Contreras
Marva Cook
Tina Cook
Shirlene Cool
Icy Coons
Heidi Cooper
Trinity Cooper
Tamika Copeland
Stephanie Corbin
Ruby Cornejo Salas
Andrea Cornwall Goldson
Dustin Coss
Lisa Cotton
Dwayne Cottoner
Noah Courtney
Jhanaya Covington
Dennis Cowart
Ginger Coy
Stacey Coyle
George Craft
Christopher Cramer
Dewayne Crawford
Donald Crawford
Lyle Crews, Jr.
Dustin Cripe
David Crockett
Tyler Croft
Dixie Crompton
Aaron Cronkright
Amber Croteau
Velinda Cruz
Torin Cutsinger
David Cyphers
Genese Dabady
Kimberly Daigle
Reanne Daly
John Damron
Diane Daniels
Paula D'Antonio
Kevin Darley
Kristy Darling
Crystal Davis
Michelle Davis
Monique Davis
Robert Davis
Sharon Davis
Janet Day
Sylvia De La
Jason De Luca
Shauna Dean
James Degrande II
James Degrande III
Allison Dejesus
Niah Dejesus
Christopher Delaney
Kelley DeMoss
Joan Dempsey
Uneeta Dennis
Carlo Desantis
Carlo Desantis, IV
Barbara Dewolf
Gloria Diaz-Madera
Cathy Diggs
Cuong Dinh
Zoila Disla
Clive Dixon
Jacqueline Dixon
Patty Djennelbaroud
Alvin Doctolero
Michelle Dominguez
Nicole Donnellon
Alicia Douzart
Jennifer Draa
Jennifer Driskell
Kristin Drummond
Nicole Dudley
Brian Duffy
Michele Dugan
Nicole Dumas
Charles Dumaw
Traci Duncan
Stephanie Dunlap
Ronald Dural
Tiffany Duran
Tiffanie Durham
Brandon Dussia
Shelby Dussia
Ethan Dye
Rosalind Eason
Mystery Easter
Taneshia Easton
Heather Ebhardt
Audrey Edwards
Esrun Edwards
Tricia Ehrenhart
Ieva Eida *
Jessica Elder
Chastidy Elliott
Jamie Emery
Lawanda Emory
Carolina Encinas
Kara Enos
Misty Enterline
Kathleen Entwistle
Douglas Erwin
Heidi Essinger
James Esteem, Jr.
Brice Estrella
Jomisha Eubanks*
Carlos Evans
Clarice Evans
Terri Evans
Victoria Evans
Craig Fain
Chanda Farley
Timothy Farmakis
Hugh Fegely
Krista Fells
Heidi Felthous
Steven Fencl
Geraldine Fentress
Siobhan Fergiels
Rosalie Fernandez
Dawn Ferreira
Bethany Fett-Dykes *
Carlos Figueroa
Gene Fisher
Harriet Fisher
Steven Flatt
Jessica Flentge
Ashley Flores
Patricia Folkes
Rasheed Ford
Ronnie Forde
Alecia Foreman
Timothy Fountain
Jason Fowler
Justin Fowler
Maribel Franco
Cindy Franklin
Suzette Franklin
Bette Fratus
Stacy Free
Denise Freeman
John Freeman
Tanika Freeman
Melanie Frey
Joseph Frieburger
Kenneth Fudala
Juliette Fulton
Lynn Fulton
Joyce Furey
Kayla Fuson
Joshua Gallegos
Paul Gallegos
Deborah Gallo
Amber Garcia
Katherine Garcia
Meka Garcia
Rebecca Garcia
Wendi Garrett
Judith Gauthier
Jeana Gay
Delilah Gearhart
Karl Gedeon
Deanna Geerholt
Denzil Genus, Sr.
Christy Gereshenski
Jason German *
Tiffiny Germann
Rebecca Giles
Jeremy Giovan
Miranda Glaspie
Pamela Gleason
Sean Gloudemans
Michelle Glover
Latrisha Goertz
Mark Golden
Sherry Gomez
Eleanor Gonyea
Amy Gonzales
Nancy Gonzales
Janet Gonzalez
Jeanna Goodpasture
Leslie Goodwin
Anthony Gordon
Ashton Gordon
Caledonia Gordon
Alexandra Gousby
Stacey Grabowski
April Gracyk
David Grant
Sheryl Grant
Stephanie Grant
Shawn Gray
Latoshia Greeley
Chanel Green
Jonathan Green
Tasha Green
Shirley Gregg
Brandon Gremillion
Kendra Griffin
Andrea Griffith
Jeremy Grubbs
Kevin Gruenwald
Deborah Gschwend
Alejandra Guajardo
Tiffany Guillory
Jessie Guillot
Chekita Gurley
Kendra Guyton-Sheppard
Javier Guzman
Michelle Guzman
Clinton Hackbarth
Michael Hackney
Stephanie Hadley
Alexis Haenel
Gina Haggard
Jason Hagle
Robert Haines
Richard Hairston
Alexis Hall
Christin Hall
Kuande Hall
Anita Hamilton
William Hanna
Paul Hannaway
Melissa Harden
Renee Harden
Derrick Hardy
Kim Harleaux
Julie Harrington
Marlena Harris
Racheal Harris
Casey Harrison
Kristina Hartley
Christina Hartman
Danielle Hasty
Steven Hatten
Barbara Haycraft
Ronald Hayes
Victoria Hayes
Deborah Haynes
Quinn Haynes
Quenton Haynes, Sr.
Rataucha Heard
Donna Hearn
Bradley Heimerl
Joseph Helm, IV
Melissa Hendershot
Edward Henderson
Amanda Henry
Kellie Henthorne
Latisha Hentz
Megan Hepler
Debra Herman-Burt
Juanita Hermans
Jimmie Hernandez
Rena Hernandez
Taylor Herr*
Susana Herrera
Misti Herrington Briles
Charmetta Hester
Mary Hewitt
Lachelle Hicks
Charlotte Hills
Ryan Hilton *
Christia Hockaday
Martha Hoffman
Matthew Hoffman
Phillip Hoffman
Jeffery Hofmann
Kathleen Holland
Lakeisha Holliday
Catherine Hollis
Yolanda Hollock
Kristine Holter
Jennifer Honeycutt
James Hood
Denise Hooker
Holly Hooten
Kristina Hopkins
Randi Hopper
Victoria Hornbaker
Annette Horner
Priscilla Horton
Arletta Hoscilowicz
Linda Howerton
Kathleen Hrankiwskyj
Jaliti Hubbard
Kevin Hubbard
Kimberly Huett
Aishia Hughes
Brian Hughes
Lauren Hughes
Kathryn Hughey
Kari Huizenga
Donna Humber
Laura Hunt
Paulette Hunter
Shannon Hunter
Melissa Hyatt
Aaron Ihinger
Danyella Inthalangsy
Dawoud Isied
Rolane Jack
Charine Jackson
Darryl Jackson
Juanita Jackson
Kevin Jackson
Tiffany Jackson
Wanda Jackson
Blake Jacob
Gladys Jacobsen
Ariana Jakobsen *
Andrew James
Colin Jeffcoat IV
Jamila Jefferson
Melinda Jenkins
Crystal Jensen
Korene Jerome
Julie Jessee
Julio Jimenez
Olga Jimenez
Amanda Johnson
Edward Johnson
Jolene Johnson
Kevin Johnson
Lisa Johnson
Sabrina Johnson
Tina Johnson
Nichole Johnson *
Abby Johnson-Barr
Annette Jones
Harry Jones
Jacqueline Jones
James Jones
Jeffery Jones
Kenya Jones
Lawanda Jones
Tinisha Jones
Yvette Jones
Danielle Joslin
Dawn Joy
Kai Kafferly
Katrina Kahler-Wilson
Katie Kaseman
Michelle Kautz
Aaron Keener
Randy Keister
Henretta Keller Cantey
Christy Kelly
Robert Kelly II
Florene Kemmett
Lonnie Kemp
Rebecca Kemp
Michael Kerin
Vanessa Keyser
Isha Kharrubi
Nicole Kinsman
Elizabeth Kleine
Diane Knight
Tanisha Knight
Travis Knight
Martha Knox-Robinson
Kevin Kocian
Christopher Koehnle
Chad Konow
Tom Kook
Miranda Kothe
Justin Kovarik
Sue Kozarevich
Therese Kress
Angela Kron
Karen Kroon
Ezekiel Krueger
Craig Krutke
Rose Kuntz
Heather Kurvink
Edward Kusmierski
Miranda La Belle
Karen Labrosse
Diana LaCroix
Akemie Laguerre-Joseph
Clayton Lam
Michael Lamarco
Claire Lamb
Michelle Lambert
David Lampe
Joel Landskroner
Aquilla Lang
Gregory Lansky
Amber Laplant
Michelle LaPlante
Caprice Larimer-Musty
Johnathan Lashley
Sierra Lavant
Elizabeth Lawson
Tina Lawson
Emma Lea Nash-Jackson
Eric Leavitt
Veronica Lebron
Alison Lee
Amanda Lee
Pa'oneakai Lee-Namakaeha
Heather Leer
Carrie Leigh
Vania Lemus
Adam Leskow
Michael Leslie
Sarah Lesser
Jennifer LeVan
Debra Leverington
Shawn Levesque
Debra Lewis
Denise Lewis
Kyle Lewis
Kelly Libberton
Andrew Liebau
Tonisa Lifsey
Annette Limppo
Alvin Lin
Christopher Lipps
Kandy Little
Rebecca Llewellyn
Gerald Locke, Jr.
Brittany Long
Jonathan Long
Kimbra Long
Lizeth Lopez
Fredi Lopez Ortiz
Jennifer Lovell
Cassandra Lowe
Naama Loya
Kristina Lozano
Patricia Luedtke
Eric Lutz
Richard Ly
Stephanie Lyles *
Katherine Lynn
Rachael Maag
Ewa Maas
Simona Mack
Vaganaalelai Malama Pepa
Lisa Mallory
Shamaine Mangram
Daniel Mangrum
Misty Manning
Megan Maple
Jennifer Marcano
Brian Marcelle
Tiffany Marcu
LisAnn Marcum
Gina Marion
Michael Marks
Elliott Marroquin
Heidi Marshall
Ernesto Martell
Donald Martin
Eric Martin
Jason Martin
Jazmin Martin
Misty Martin
Jimmy Martinez
Simonne Martinez
Vincent Martinez
Pilar Martin-Henry
George Mascarenas
Jack Masden
Rachel Masterson
Tonica Mathis
Keitha Matthews
Lortorya Matthews
Allison Matthys
Jessica Maushardt
Sylvia Maxwell
Summer McAleese
Frostine Mcbride
Sherrie Mcbride
Sharon Mccann
Billie McCarron
Sherrill McCarthy
Brandon Mccarty
Phillip Mccarty
David Mcchessney
Stacy Mcclellan
Lynette McClusky
Shea Mccullough
Patricia McDonald-Baker
John Mcfarland
Angela McGhee
Nicholas McGirr
Kyle Mcguire
Miles Mcguire
Leo McInnis
Nicole Mcintyre
Rose McIntyre
Patricia Mckenzie
Marzette McKinnis
Kristin Mckinnon
Amy Mcmonagle
Tracy McNair
David Mcneil
Galen Meador
Kathleen Mehaffey
Brian Meisner
Meena Menon
Sean Menza
Margie Mercado
Jessica Merchant
Yvette Meredith-Cubero
Kristi Merfeld
Richard Merkert
Luis Mesa
Laura Meyer
Laura Meyers
Jennifer Michael
Heather Michaud
Laura Middleton
Christine Midura
Michelle Milbry
Tonya Millard
Chad Miller
Mary Miller
Roseanna Miller
Tracy Miller
John Miller, IV
Earlicia Mincey
Alex Miner *
Michael Mingus
Gustavo Miranda
JaNae Mitchell
Wendy Moeller
Shelly Mohr
Olivia Monahan
Kisha Montgomery
Cyndi Moore
Harold Moore
La Sharne Moore
Whitney Moore
Joann Moravac
Robin Moreau
Maria Morehead
Verronna Moreland
Adam Morgan
Claudine Morgan
Keewaju Morris
Lauren Morris
Jennifer Morrow
Yanisha Moseley-Shaw
Karla Mosley
Lucas Moss
Patricia Moss
Rebecca Mott
Tanya Mozee
Scott Mullen
Cornelius Mullins
Dawn Mullins
Betty Munoz
Bridgette Munoz
Evette Murphy
Michael Murphy*
Barbara Murphy-Lee
Ernest Myers
Ernest Myers, Jr.
Benjamin Myrstol
Matthew Nama
Joseph Napier
Kanaka Neal
Manlius Neal
Jessica Nealer
Daniel Nedzweckas
Aidalys Negrin
Kathryn Nesseler*
Rhiannon Neufell
Jodi Newman
Melanie Newton
Loryn Ney
Lori Nguyen
Andrew Nichol
Michelle Nichols
Janis Nickerson
Jackie Niemann*
Julia Noalis
Lisa Nobles
Christopher Norcross
Natasha Norful
Paul Norris
Victoria Nowak Webb
Paul Odom
Vickie Odom
Carolina Offenbacker
Jessica Ohl
Arnold Olander
Anna Olson*
Lydia Onditi
Robin Ordelheide
Dora Orona
Mark Ortiz
Algene Osby
Kevin Owen
Jamie Owens
Yvonne Owens
Michele Padalino
Peck Palacios
Orinda Palmer
Mario Panicucci
Chad Parker
Kathleen Parker
David Parks
Carlos Pastrana
Bobbie Patterson
Anthony Patton
Dessie Paul
Nicolette Pawelczak
Jonathon Pawlowski
Tateana Peddie-Vicks
Donald Pedro
Shayne Pemberton
Misti Pepple
Jose Perez
Debra Peric
Denise Perkins
Gregory Perry
Marvin Peters
Ashley Peterson
Tracy Peterson
Lea Pettine
Agnes Pettway
Elsie Phillips
Gary Phillips
Robert Phillips
Robin Phillips
Gary Phillips, Jr.
Christina Phoukeo
Melissa Phy
Bridget Piazza
Chelsea Picken *
Jennifer Pierre
Nilzara Pietri
Geoffrey Platte
John Pobitschka
Brittany Polanco
Jonathan Pollard
Nathan Porter
Rashaan Porter
Darnell Potter
Joseph Powell
Lance Power
Amy Pratt
Adrienne Price
Polly Pritchett
Jennifer Proton
Carole Provo
Judy Pruitt
Jennifer Pruter
Rubennia Pulliam
Athena Puni
Tasha Pyse
William Qualls
Tracey Quattlebaum
Maria Quezada
Guy Rabuck
Brian Racy
Roxanne Radtka
Frank Ramirez
Wendy Ramirez
Lucinda Ramon
Wesley Ramon
Cheri Ramos
Jacqueline Ramos
Giavonnie Randle
Whitney Rasor
Kevin Ray
Rebecca Ray
P Rayl-Hayes
Sheree Raynes
Douglas Razo
Rebecca Reed
Tandekile Reed
Teleda Reed
Cedric Reese
Andrew Rehm
Rose Reitz
Antoinette Renfroe
Ashley Reyes
Jason Rhodes
Danielle Rich
Melanie Rich
Russell Richardson, Jr.
Amanda Richeson
Bridgette Riggins
Antoinette Riley
Jessica Rimorin
Joseph Rinehart
Carol Ristaino
Daniel Rivera
Cherise Roberts
Marian Roberts
Jeremy Robertsen
Carliss Robinson
David Robinson
Ebony Robinson
Erika Robinson
Shawna Robinson
Peggy Roderick
Rachel Rodriguez
Michelle Rodriguez-Vega
Tammy Roethle
Christopherlie Roger
Vicki Rogers
Mark Rogge
Angelique Romano
Sierra Romero*
Maritza Romo
Amber Rose
Crystal Rose
Caitlin Rosica
Ashley Ross
Carlee Ross
Matthew Rowland
Eileen Rubio
Jessica Ruiz
Karen Ruiz
Louis Russell II
Christopher Ryan
Danielle Rzewnicki*
Ammar Saadiq
Troy Sachsenmaier
George Saenz
Omar Salama
Carmen Salazar
Christina Salvador
Melissa Sanchez
Rafaelina Sanchez
Nateesha Sanders
Ryan Sanders
Sharon Sanders
Loretta Sandoval
Sandra Sandoval
Adrienne Santiago
Corey Sapp
Achilles Sargento
Tavoris Saucier
Robert Saunders
Jerry Sawyer
Laura Schenderlein
Clinton Schlee
Peter Schlierman
Rebekah Schmerber
Kurt Schmidt
Linda Schmitthausler
Ashley Schuerr
Audrey Schwandt
Henry Scott
Mitchell Scott
Virgil Scragg
Carlos Seales
Jennifer Seamans
Judy Shahid
Alan Shanahan
Jillian Shanks
Opal Shaw
Rachael Sheedy
Subhanvali Sheik
DeLani Shelby
Annette Shelley
Krystal Shemack
Charles Sheppard
Rebecca Shields
Diane Shimek
Mai Shoua Vang
Donna Shrout
Brandy Siddiqui
Michelle Siddles
Shelly Sikora
Michael Simmons
Shannon Simmons
James Sines, Jr.
Gaurav Singh
Devin Singleton
Oluwaseun Sipeolu
Suresia Sirin
Traci Sizemore
James Skinner
Cynthia Smalley
Evangelina Smith
Georgia Smith
Ivy Smith
Jennifer Smith
Robert Smith Jr.
Brock Smutney *
Stephen Snyder
Jaime Solis
Maxine Solis
Chad Soltysik
Lynn Somenauer
Denise Soules
Shane Spor
Billy Sprague
Jana Spratt
Flaviana St. Luce
Richard St.John
Marisa Stainkamp
Nakia Staley
Darcy Standish
Melissa Stapleton
Docklure Stephanus
Stephanie Stephens
Richard Sterling
Cindy Stevenson
Latoya Stevenson
Cynthia Stewart
Karen Stewart
Samantha Stiffler
Andrew Stitt
Michelle Stokes
William Stone Jr.
Angelica Stonehocker *
Suzan Stott
Michelle Stout
Amber Sullivan
Trenton Sullivan
Melissa Sullo
Derek Summers
Tasha Summerson
Emory Susar
Dominic Susino
Jessica Suzano
Gloria Sweeting
Laszlo Szilagyi
Scott Tagle
Fogafoga Tai-Gray
Jim Tams
Larry Tate
Blake Taylor
Georgia Taylor
Joleen Taylor
Lois Taylor
Matthew Taylor
Michelle Taylor
Tameka Taylor
Passion Taylor-Payne
Sarabeth Techau
Arturo Teck
Patricia Tennessee
Lorilyn Tenney
Jennifer Thexton
Henry Thomas, III
Heather Thompson
Kathy Thompson
Kevin Thompson
Lauren Thompson
Susan Thorn
Helena Tlusty
Melissa Tolios
Dwayne Tolliver
David Tomczak
Barbara Tomlinson
Alexander Torelli
David Torres
Joseph Towles
Daphne Townzen
John Travers
Victoria Truesdale
Jackie Trussler
Larry Tuff
Cynthia Turley
Tracy Turnage
Tana Turner
Craig Tuttle
Austin Uhrig
Erin Ullom
Susan Uptain
Amy Vail
Norman Valdes
Dritan Valteri
Amanda Van Zile
Chasity Vandiver
Sindy Vasquez
Jesus Vazquez
Jessica Vera
Andres Vernazza *
Chad Vick
Nelson Villalobos
Holly Villanueva
Jennifer Vollmer
Wendy Wade
Ronny Wagner
Nathaniel Waldroup
Nelson Walker
Colin Walkes
Rohan Wallace
Alan Walter
Eugene Ward
Joyce Ward
Tamika Ward
Tiffany Ware
Karen Wassenberg
Carla Watson
Chad Watson
Shawn Watson
James Wayman
Melisa Webb
Takisha Webb
Amy Weber
Raymond Weber
Stormy Webster
Dana Weckstein
Melissa Weems
Tammy Welter
Brandin Wendt
Allison Werkman
Alexander Wernsman
Adam West
Kristen Westlund
Angela Westphal
Jazmine Wheeler
Lawrence Whiston
Knaudia Whitaker
Carlton White
Penny White
James White, III
Marie Whitehead
Sabrina Whitmer
Richard Whitten, III
Charissa Wicklund
Tre'vor Wiggins
Robin Wiley
Gerald Wilfong
Jane Wilkerson
Beverly Williams
Cynthia Williams
Donald Williams
Jamie Williams
Lisa Williams
Marquita Williams
Sondra Williams
Tamelia Williams
Tiffany Williams
Amber Williamson
Justin Williamson
Carol Wilson
Theresa Wilson
Tiffiney Wilson
Vanessa Wilson
Diane Winterhoff
Kristian Wium
Jane Wolf
Allison Wolferd
Bernadette Wolff
Damon Wood
Jennafer Wood
Sherry Wood
David Woodgeard, Sr.
Noble Woods
Amber Wortman
Wayne Wright
Staci Wyatt
Rebecca Yohn
Brenda Yokes
Kimberly Young
Loretta Young
Rosa Zamudio
Virginia Zellner
Mark Ziebart
Jeannie Zulauf

Deborah Abram
Aaron Christian Abreu
Yesenia Acevedo
Kimberly Acoff
Richard Acosta
Jamie Adams
Teresa Adams
Marcela Addison-Smith
Ariel Aiken
Ilze Aivars
Deen Akinrinsola
Jennifer Aleman
Latonya Allen
Janet Allen-Wilborn
Kristin Allred
Leann Alsop
George Alvarado
Rhema Amous
Heidi Ancar
Michael Anderson
Deborah Anderson
Keith Anderson
LaTania Anderson
Michael Anderson
Laina Angel
Antoinette Annani-Akollor Austin
Wisler Antoine
Junius Applewhite
Merilee Aquino
Jeffrey Archer
Jeff Archer
Tiffani Arnold
Lisa Arnold
Lynne Aschenbrenner
Holly Ashley
Rebecca Ashworth
Obioma Asiegbu
Janice Atkins
Jenessa Atkins
Jamiliah Austin-Graves
Mae Austria
Alexina Azotea
Kim Bailey
Dana Bailey
Anthony Baker
Jonathan Baker
Justin Barao
Barbara Barker
Donna Barkley
Stacy Barnett
Tanya Barr
Patricia Bartoszyn
Cassandra Bass
Mitzie Batchan
Sarah Bates
James Battocchio
Charles Baxley
Jeremy Bayer
John Bayudan
April Beale
Christina Bean
Karel Bean
Vera Bearden
Rebecca Beck
Dustin Beckley
Marcus Bee
Yvette Beeks
Diana Beery
Rebecca Beil
Carole Belanger-Bittle
Tonya Belcher
Ricky Bell
Kristina Beltram
John Beman
Christopher Bemis
Madelena Bender
Tracey Benfield
Brennan Bennett
Elizabeth Bennett
Jeremy Benson
Shantee Bentzen
Ben Berger
Timothy Berry
Maria Berry
Casidey Bertram
Ella Bess
Jamie Beverly
Lillian Bible
Jennifer Bigham
Teresa Billinger
Beau Billings
Tara Bilyeu
Glenda Biondi
Thomas Bird
Saundra Bixler
Teri Blackburn
Eli Blades
Kristin Blades
Alexandria Blakney
Jason Bleick
Brittany Board
Deborah Bockmore
Allen Bolton
Juanita Bond
Gwendolyn Bond
Juanita Bond
Thirasack Bone
Lindsay Booze
Karla Bordeleau
Genie Borrego
Leanna Boudreaux
Charles Boughan
Jeffrey Bousman
Melissa Bova
James Boyce
Danielle Boyd
Brian Boyd
Karen Boyd
Michele Boyer
Tommy Bradham
George Bradley
Nathan Bradley
Porche Bradley
Daniel Bragg
Jeffrey Branch
Joseph Branch
Noele Breitenbruck
Amanda Briese
Erica Brinker
Brandy Brinkley
Kevin Bronson
Antoinette Brooks
Marlene Brooks
Perris Brooks
Lakeesha Broughton
Lisa Brown
Evangeline Brown
Cynthia Brown
Demetrice Brown
Joveida Brown
Kenwick Brown
Kenyatta Brown
Roslyn Brown
Trinda Brown
Troy Brown
Wendy Brown
Goldsherdine Bruney
Kristen Brust
Andrea Bryant
Lisa Buber
Christina Buchanan
Christopher Buckles
Angela Bueno
Hoan Bui
Kyndra Buitenhuis
Derek Bunyan
Kristina Burch
Maria Burkart
Lisa Burns
Brian Burroughs
Sandra Buschardt
Cynthia Bynum
Diamond Byrd
Paula Cabral
John Cairney
John Calhoun
James Campbell III
Ryan Candelaria
Ryan Candelaria
Kim Canty
Larmont Capers
Patrice Carey
Shantia Cargill
Alexandrea Cargill-Edwards
Maria Carla Nina Solis
Brett Carleton
Susan Carn
Julien Carney
Stephanie Carney
Anthony Carr
Michelle Carr
Constance Carrillo
Sandra Carroll
Sherquanda Carroll
Tina Carter
Shelley Cassidy
Francisco Castro
Gabrielle Castro
Janet Castrow
Adam Cathrall
Adam Cathrall
Kari Cedano
Angie Certeza
Patricia Chabot
Brenda Chambers
Paige Chandler
Daveta Chapman
Charles Chappell
Davina Chappell-Haley
Heather Charland
Tara Chatman
Rasheen Chatmon
Patricia Childress
Patricia Childress
Christopher Chin
David Christensen
Winda Christophe
Troy Church
James Churchill
Vito Cialella
Mark Cicola
Rebekah Cielo
Latoya Clark
Megan Clark
Theron Clark
Yvonne Clark
Danielle Clark
Megan Clark
Theron Clark
Shandi Cleere
Dale Clem
Brent Clements
William Cleworth
Jamie Cloe
Stephanie Cochran
Iva Cody
Andrew Coke
Latanya Coleman
Crystal Coleman
Tanequia Collier
Sara Collier-Byrd
James Colon
Linda Compton
Danielle Conde
Alison Conklin
Shawn Connery
Tiara Conway
Michael Cooke
Robin Cookson
Robin Cookson
Melissa Cooper
Shawna Cooper
Craig Cooper
Sheryl Cooper-Silvey
Charlett Copeland
Erinn Copeland
Chyrl Copeland-Pickett
Charity Corcoran
Daniel Corcoran
Audrey Cornejo
Chad Corriveau
Mayra Cortez
Frederick Cote
Kevin Cotton
Jamila Coulson
Charlie Coulter
James Courage
James Courage
Iris Cousar
William Cowger
Katherine Cox
Brandi Crall
James Crandall
Tara Crim-Thomas
Mary Crook
Shelley Crosby
Kody Crosson
Kari Crouch
Melissa Crouse
Sarah Crow
John Crowe
Michael Crump
Johanna Cruz
Rebecca Cruz
Aleta Cruz-Camacho
Melissa Cuevas
Jill Cunningham
Amanda Cunningham
Taisheena Cunningham
Janet Curtis
Meiling Cutler
Meiling Cutler
Linda Czarnik
Linda Czarnik
Rhonda Daniels
Benjamin Dao
Jessica Darensbourg
Daniela Darling
Elizabeth Davenport
Sandra Davis
Jamelle Davis
Linda Davis
Lisa Davis
Veronica Davis
Crystal Davis-Coan
Crystal Davis-Coan
Arlene De Cardenas
Robert De Laurentis
Angela Debruyn
Kristopher Deckman
Summer DeCoteau
Sabrina Deeb
James Delano
Joseph Delarco
Donica Delarose
Susan Denison
Mesha Dennery
Heather Dennis
Sandra Derby
Pamela DeRosier
Brittany Devore
Nadia Di Nesta
Aleah Diemand
James Dineen
Vanessa DiNobile
Royce Dirks
Lydia Dittrich
Lydia Dittrich
Denice Dixon
Diana Dizmang-Espy
Michael Dlugiewicz
Kristina Dobson
Kristina Dobson
Zachary Dohmann
Laurie Dole
Daniel Donovan
Kathryn Dorsett
Richard Doten
Sarah Dougherty
Ryan Douglas
Terry Dowda
Michael Drake
Jamie Druessel
Coutreznie Drummond
Coutreznie Drummond
Santhra Duangsawat
Jennifer Dukes
Alexandria Dunham
Jennifer Dunne
Patricia Durham
Nancy Durousseau
Carolann Eakin-Bridgman
Edita Ebert
Stephanie Eckert
Jayson Eddelman
Scott Edelman
Sola Edwards
Tiffany Edwards
Tonya Edwards
Vincent Edwards
Brittney Egan
Satiya Elam
Alice Elliott
Jason Elliott
Jennifer Elliott
Mark Elliott
Sonya Ellison
Sonya Ellison
Jonathan Elsasser
Jason Elsing
Amanda Elsner
Zachary Engman
Micah Epley
Johnny Espinoza
Daniel Estay
Paul Evans
Charles Evans
Priscilla Evans
Tiffani Evans
Twylah Evans
Christian Everts
Pamela Ewing
Francis Faggioni
Francis Faggioni III
Thomas Falconer
Cathie Farr
Veronica Farr
Sharon Farris-Busby
Laura Fears
Esther Fenlon
Blake Ferguson
Sadie Fermin
Alissa Fernandez
Christine Festa
Christine Festa
Amanda Fields
Dorcas Fields
James Fields
Steven Fields
Angela File
Nathan Finch
Zoy Finley
Sherry Fish
Lance Fisher
Marsha Fisher
Andrea Fitch
Shawn Fite
Kimberly Fitzgerald
Tiffany Fletcher
Johnna Flood
Jose Flores
Jeremy Flory
Sarah Fogarty
Sarah Fogarty
Bianca Fontanez
William Ford
Mark Fore
Bethany Fowler
Lindsey Fox
Beatrice Franchetto
Krystle Frankel
Krystle Frankel
Yolonda Franklin
Jessalyn Freeman
Dawn Freeman
Nordia Freeman
Michele Freitag
David Frier
Daveta Frierson
Marie Fritza
Josiah Froese
Jeffrey Fry
Zara Fucci
Adelina Fuentes
Nicole Fuentes
Melanie Funk
John Gaboda
Brenda Gabriele
Brenda Gabriele
Carrie Galaz
Victoria Galeastrejo
Frances Gallagher
Joseph Gallagher
Charis Gallaty
John Gardner
Malynda Gardner
Victoria Gaudette
Allana Gay
Cory Gehring
Lisa Geisler
Maria Gelsthorpe
Delbert Gene Ofalla
Debra Gentile
Sherri Gentile
August Gephardt, III
Rachel Gerwin
Nadine Ghanem
Joe Gibbs
Travis Gibson
William Gibson
Jimmae Gilbert
Jimmae Gilbert
Jeweli Gilbride
Beena Gillett
Cashus Gilman
Demetrice Gipson
Giancarlo Giuliani
Marcus Gladney
Marcus Gladney
Barbara Gloss
Charlott Glowacki
David Glynn
David Glynn
Charles Golden IV
Lester Gonzalez
Diana Gonzalez
Stacey Gorman
Danyale Goss
Elizabeth Gosselin
Sheris Gossman
Sheris Gossman
Elizabeth Grabotin
Suzanne Grace
Shakietha Grant
Robert Grant, Jr.
Rafeal Graves
James Gray
Laura Gray
Sarah Gray
Mark Greaves
Lawrence Green
Briana Green
Christopher Green
Erica Green
Jacquelyn Green
Warren Green
Cheryl Greer
Phillip Greer
Erica Gregg
Elisha Gregor
Christina Gregory
Rachel Gribble
Morgan Griffith
Nitika Griffith
Amanda Groover
Lisa Gross
Shanna Grunewald
Mia Guillen
Shamekia Gumes
Amber Gunter
Matthew Gussow
Julia Gustitus
Ekaterina Gvatua
Darik Haight
Lynn Haines
Stacy Hall
Larry Hall
Stacy Hall
Robert Hamilton
Robert Hamilton
Paul Hancock
Laquetta Handfield
Jesse Hanrahan
Fawn Hansen
Edward Harmeyer
Harriet Harmon
Harriet Harmon
Helen Harper
Brigitte Harris
Quentana Harris
Quentana Harris
Andrew Harrison
Andrew Harrison
Andrew Hartel
Troy Hartson
Troy Hartson
Matthew Hasby
Alivia Hatten
Kimberly Hawkins
Joyce Hayes
Herman Haynie, Jr.
Emily Hays
Consuela Haywood
Sybil Heffner
Tammy Heidbreder
Hailey Heister
Marjorie Helger
Heather Henderson
Jotham Henderson
Mary Hendrix
Kali Hendron
David Henes
Timothy Henry
Josie Hernandez
Kelly Hernandez
Erik Herrera
Diesha Herrington
Alcione Herron
Suzanne Herzinger
Katie Hile
Judith Hill
Sonia Hill
Brennan Hillard
Richard Hirtle
Ronald Hockett
Alquon Hodges
Elizabeth Hodges
Bobbie Hofer
Mildred Hoffman
Brian Holcomb
Lane Holland
Aletha Holliday
Hope Holloway
Tandra Holloway
Brenette Holmes
Tonya Holt
Sean Holz
Sean Honse
Latasha Hopkins
Johnta Hopper
Lori Horak
Arielle Horan
Kimberly Horton
Joshua Houghton
Teresa House
Stephen Householder
Dominic Howard
Mykle Hoye
Rebecca Hoyt
Corrine Hubbard
Ok Hubble
Candice Hudson
Lynn Huff
Leslie Huffman
Rhonda Huffman
Torri Hughes
Torri Hughes
Jovana Huitz
Kari Huizenga
Regina Humphrey
Harry Hungerford
Jeanna Hunt
Peter Hunt
Stacy Hunt
Amanda Hurley
Alicia Husband
Sharlene Hylton
Efrain Ibarra
Sergio Ibarra
Yiradendum Ikpe
Benjamin Ingram
Sara Ingrao
Cheryl Inman
Michael Irons
Michael Irons
Amber Irving
Amber Irwin Michiels
Talia Isbell
Talia Isbell
Matthew Jackson
Katrina Jackson
Leslie Jackson
Nia Jackson
Samantha Jackson
Shaun Jackson
Heather Jacobs
Miriam James
Moniek James-Eldridge
Angeleigh James-Norwood
Leslie Jannusch
Joan Jansen
Sharon Jarman
Ahren Jaszewski
Daijon Jefferson
Jeremy Jefferson
Jill Jenney
Sabrina Jess
Elaine Johnson
Delinda Johnson
Elaine Johnson
Vickie Johnson
Stacy Johnson-Austin
Stacy Johnson-Austin
Deconda Johnson-Smith
Laurie Johnston
Lanette Johnston
Keyette Joiner
Calvin Jones
Daniel Jones
Jacqueline Jones
James Jones
Karen Jones
Khayla Jones
Lonnelle Jones
Mauriese Jones
Sara Jones
Chipella Jordan
Grazziela Joseph
Laura Joseph
Tracy Joseph
Amanda Jost
La Joyce Healy
Robert Judd
Cindy Juelharte
Edna June-Williams
Steven Kalista
Michelle Kam
Venicia Kane
Guy Karns
Guy Karns
Rachel Karp
Virginia Keck
Spencer Keeley
Kristina Keeton
Charlene Keith
Meghan Keller
Jenna Kendall
Chelsea Kennedy
Steven Kendrick
Jerrod Keune
Jerrod Keune
Christy Keys
Kristi King
Kimberly Kinsey
Lois Kirkpatrick
Sophia Kirtsopoulos
Taralee Kissinger
Christopher Klasen
Haley Knutti
Christine Kolhoff
Angela Koltz
Jennifer Komondy
Kristine Komorowski
Maria Koutsidis
Sarah Kraholik
Michelle Kramer
Jamie Kraus
Rene Krebs
Marsha Krist
Kourtlyn Krottinger
Eric Krueger
Jessica Kuddah
Amber Kuhn
Jennifer Kulp
Galina Kuznetsova
Andrea Lacuesta
Stephanie Laberge
Vanessa Lamar
Catherine Lamb
Sheila Lambert
Kendra Lane
Travles Lane
Lisa Larson
Pamela Lawson
Nicole Leblanc
John Leclair
Lauranell Ledford
Shalanda Lee
Shane Lee
Andrea Legg
April Lemmons
Forrest Lenderman
Kurt Letendre
Cecilia Lettsome
Robert Levario
Emily Lewis
Alanna Lewis
Gathia Lewis
Tina Lewis
Torrey Lewis
Nathan Libbey
Mike Lightner
Nicole Lindauer
Nathan Lineback
James Ling
Shenglana Lo
Shannon Loeseke
Mark Lohn
Janica London
Jonathan Longest
Mary Lopez
Jeanette Lorenzana
Grace Lubbers
Patricia Luca
Patricia Luca
Angelia Lucas
Jeremy Lucas
Ginger Luetge
Angelica Luiz
Tara Luna
Sheilamarie Luzander
Vanessa Lynch
Vanessa Lynch
R. Lynette Copeland
Teresa Lyons
Jacob MacDonald
Diana Macie
Mary Mack
Daisy Mack-Quick
Kathleen Magee
Jessica Maggard
Angela Magness
Mathew Mahon
Brianne Maijala
Logan Maitrejean
Ashley Majoros
Brenda Malick
Canndise Malloy
Mula Mameledzija
Carolyn Mapp
Charlynn Marisett
Brandie Markos-Murr
Daniel Marks
Suzanne Marshall
Megan Marsolais
Donavon Martell
Jamila Martin
Rhodesia Martin
Judith Martinez
Leslie Marvin
Leslie Marvin
Mark Mason
Ashlee Masullo
Ronald Matalavage
Angela Matthews
Michael Mattice
Laura Mattingly
Rebekah Matviak
Brandon May
Richard Mayfield
Tracy-Ann Mays
Justin Mcafee
Eddie Mcanally
Eddie McAnally
Kathleen Mccaffrey
Kathleen McCaffrey
Joshua McCain
Joshua McCain
Crystal Mccann
Amber Mccormick
Jason Mccrary
Nikkilon Mccreary
Steve Mccutchen
Cathy Mcdonald
Eliza McEwan
Valencia Mcfayden
Ashanti Mcintosh
Sean Mcintyre
Davian Mcknight
Elisabeth Mclean
Todd Mcmahon
Valerie Mcmicken
Elizabeth McMillin
Ernestine McVey
Patricia Mcwhorter
Darlene Meador
Christopher Meadows
Elizabeth Meaney
Shawna Mears
Daniel Medendorp
Rebecca Medina
Moncerrat Medina
Rebecca Medina
Lori Medley
Tamara Mejia
Joseph Melber III
Theresa Melnyk
David Meszler
Allison Meyer
Jennifer Meyer
Misty Meyers
John Michael Tanada
Bryan Miles
Audrey Millar
Jessica Miller
Stephanie Miller
Bridgett Miller
Jason Miller
Stephanie Miller
Kristian Millslagle
Enrique Miranda
Enrique Miranda
Kai Mirzai
Dana Mitchell
Dosheia Mitchell
Michele Mitchell
Shirlanda Mitchell
Andrew Mohl
Dominique Molaski
Kitzingen Moliga
William Monday
Michael Monsour
Robert Montez
Pamela Montgomery
Keyona Moore
Sharonia Moore
Stephanie Moore
Connie Moore
Keyona Moore
Lakeysha Moore
Robert Moore
Stephanie Moore
Thomas Moore
Richard Moose
Deanna Moose
Richard Moose
Patricia Mordacq
Laree Morgan
Pamela Morgan
Allen Morris
Naomi Morris
Rebekah Morris
Jay Morrow
Tara Morrow
Shannon Mort
Naima Mosley
Kelsey Moss
Maria Motta
Leslie Moyer
Keyshay Mozee
Keyshay Mozee
Julie Mueller
Scott Mulkey
James Munchel
Jason Munday
Michelle Munier
Michelle Munier
Estela Munoz
Veronica Munoz
Paul Murach
Valarie Murphy Taylor
Sean Murphy
Tonya Murphy
Candace Murray
Christopher Murray
Giselle Murrell
Rebecca Murway
Jill Mussmann
Kiran Nagpal
Cheryl Narayan
Elizabeth Nardi
Damian Nash
Damian Nash
Shaloe Nations
Taylor Neininger
Christopher Nelson
Virginia Nelson
Andrew Nelson
Christopher Nelson
Kristen Nelson
Lynette Nelson
Ulysses Nelson
Ulysses Nelson, Jr.
La Nesha Lewis
Kevin New
Rhonda Newell-Porter
Rhonda Newell-Porter
Jeannie Newman
Jeannie Newman
Ricardo Newsom
Angela Newton Langley
Vivianne Newton
Brittany Nichols
Ksenia Nichols
Craig Nickerson
Edward Nickerson
Bonnie Nieves
Jeniece Nimmons
Maria Nina Solis
Liana Nitti
Antoine Noe
Leesha Nush
Olanrewaju Obadina
Maureen O'connor-Horvat
Shelly ODay
Valri Odom
Dakota Offord
Dakota Offord
Michelle Olds
Jennifer Olivares
Bethany Olson
Brian O'Mahony
Rafael Ortega
Rafael Ortega
Todd Osborne
Brian Osborne
Jennifer Osborne
Ryan O'Shea
Breanna Osorio
Jamie Otteson
Shandi Overn
Crystal Pacheco
Eric Pacheco
Vanessa Padron
Michael Palmer
Nimfa Pana
Patricia Paredes
Rosetta Parker
Elizabeth Parker
Galen Parker
Angela Parks
Cornelius Patterson
Edward Patterson
Taylor Paxton
Jacquelyn Pearson
Lucy Pearson
Lisa Pena
Tanya Pender
Dana Pensado
Samantha Perkins
Beth Peter
Amber Peters
Jane Peters
Amanda Petroski
Darrin Phillips
Robbie Phillips
Yamakia Phillips
Gina Pickens
Wanda Pickett
Katina Pierce
Kelly Pierce
Ellis Pinkerton
Jessica Pinson
Sharon Pittman
Teresa Pizarro
Jessica Player
Natalie Pochomis
Lindsey Polich
Mary Beth Polito
La'shambriel Poore
Melody Poovey
Christopher Pousson
Dana Powell
Patrice Powell
Taileigh Prickett
Jennifer Primus
Alicia Prioleau
Mark Purcell
Christopher Purcell
Bettie Quarles
Gerald Quick
Daniel Quid
Elizabeth Quiroz
Josephine Quist
Alicia Rachal
Monika Radcliff
Amy Raddatz
Francisco Ramirez
Leonaldo Ramos
Alyssa Randazzo
Tim Rankin
Patricia Rarick
Md Rashedul Islam
Mary Ratcliffe
Chelsea Rau
Jennifer Rau
Colby Ray
Marcia Ray
Teresa Ray
Loretta Redd
Brittney Reddick
Winfred Reece III
Brandi Reed
Shannon Reed
Michael Reed
Mildred Reese
Lord Reeves
Daniel Reichl
Kerry Reitschky
David Reshaw
Andrew Retter
Jessica Reynolds
Raymond Richards
Victoria Richmond
Tania Rickey
Michelle Rieman
Cortney Ringer
Cera Ritchie
Genevieve Rittenhouse
Carmen Rivera
Joyce Rivers
Tanya Riviere
Lorrie Robayo
Donna Roberts
Angelletha Roberts
Judy Roberts
Jessica Robinett
Christa Robinson
Tykeshia Robinson
Shawn Roby
Bettina Rochford-Hinkle
Cesar Rodriguez
Manuel Rodriguez
Nancy Rogers
Kimberly Rogis
Lee Roloff
Steven Romero
Katrina Rootes
Richard Rosca
Heidi Rose
Johnathan Rose
Shirley Rose
Gwenette Ross
Valerie Roussell
Jonathan Route
Michelle Rowley
Jennifer Royer
Benjamin Ruiz
Gwendolyn Rupert
Richard Russon
Alexandria Rutledge
Chad Ryan
Kathleen Ryan
James Rychcik
Katelyn Sabler
Hajara Sai
Christian Sakellariou
John Salek
Claudia Salgado
Sarah Salvo
Jazmin Sambula
Megan Sampey
Katrina Sample
Isabel Sance
Byron Sanders
Theresa Sanders
Anne Sandheinrich
Kimberly Sanford
Suzanne Sannwald
Ricardo Santiago
Jonathan Santos
Nancy Satre
Sunder Sattlefield
Mark Saunders
Todd Saunders
Rose Ann Savea
Douglas Saxour
Brittany Scarberry
Amanda Schafer
Mark Schaich
Deborah Schardinger
Katlyn Schoelkopf
Julia Schulenburg
Michelle Schuler
Michael Schultz
Stacey Schultz
Tracy Schuster
Angela Schwickrath
Brandy Scott
Patricia Scott
Sheila Scott
Stephanie Scott-Lewis
Laverne Seck
Stephen Selph
Jody Servatius
Shara Sever
Zachary Shaw
Jessica Shay
Taylor Shea
Offie Sheard
Fred Sheffield
Lisa Sherretts
Geramie Shrum
Richard Sianoya
Curtis Silvers
Tanya Silvia
Samuel Simmons
Brandon Simmons
Tony Simmons
Tony Simmons, Jr.
Jeannine Simon
Christopher Sims
Brittany Sinka
Robert Siple
Nicholas Skaggs
Hope Skibitsky
Misty Skinner
Rachel Slaton
Shelva Slifer
Angela Smallwood
Leah Smit
Pattie Smith
Chiquita Smith
Demarra Smith
Gordon Smith
Howard Smith
Rebecca Smith
Susan Smith
Tiffany Smith
Eric Snyder
Myles Sobczak
Jose Solis
Veronica Solomon
Dennis Sonnenburg
Adam Sorci
John Sorensen
John Sorensen
Leeann Southall
Bridgit Spencer
Jamie Spencer
Brandon Sprowl
Cheryl St John-Green
Timmy Stampley
Jason Stamps
Robert Stanley III
Julie Stanley
Kelsey Stark
Danielle Starr
Michael Starr
Darol Stayner
Justin Steffans
Virginia Stephan
Kimberly Stephens
Rochelle Stevens
Rodrick Stevenson
Bernice Stoffel
Alicia Stokes
Jennifer Stokes
Timothy Storms, Jr.
Samuel Stoughton
Michael Straub
Lynda Streeper
Katherine Stull
Whitney Stunkel
Hannah Sullivan
Jessica Sullivan
Robert Summers
Eric Sutton
Karen Sweeney
Francine Sweet
Jennifer Sweetin
Jordan Swift
Judith Tallmon
Judith Tallmon
Ashleigh Tanner
Ordondra Tate
Germaine Tauati
Deborah Tayfel
Drew Taylor
Jeri Taylor
Jessica Taylor
Kevin Taylor
Labonnie Taylor
Louis Taylor
Nicole Taylor
Stephanie Teitz
Angela Templemire
Thomas Terhune
Paul Terlop
Janorris Terrell
David Thomas
Deadra Thomas
Kurtrina Thomas
Kyla Thomas
Kyle Thomas
Robert Thomas
Seth Thompson
Albert Thompson
Jennifer Thompson
Kristy Thompson
Seth Thompson
Tiffany Thompson
Michael Thornton
Jennifer Tidwell
Dan Tillinghast
Nicholas Tillman
Carl Tilman
Veronyca Tiscareno
Chanette Toney
Pamela Tozer
Mikhael Trammell
Deborah Trattler-Bilbo
Rebekah Trent
Jessica Trevino
Memory Trosper
Amber Truckenmiller
Jill Turban
Brianna Turner
Heather Turner
John Tuttle
Gabrielle Tyner
Doris Uche-Akwukwaegbu
Kenneth Utley
Rachael Vacharasovan
Nathalie Valverde
Stacy Vanner
Allen Vaughan
Luis Vera
Kymberly Vermilyea
Joy Vickers
Virginia Vidaurri
Kemly Vincent
James Lee Von Dorsten
Melissa Vovillia
Thomas Vu
Richard Wade
Anita Wages
Emily Walker
Sarah Walker
Deric Walker
Hope Walker
Tasia Wallace Dortilus
Justin Ward
John Warner
Joseph Warren
Dante Washington
Frances Washington
Myisha Washington
Tamara Watson
Lillian Watson
Ruanne Watson
Douglas Watts
Christi Weber
Annette Weeks-Dixon
Jeannie Weider
Eushaunda Wells
Illya Wells
Sean Wells
Nicholas Weremblewski
Deloris West
Tina Wetherbee
Melissa Wheeler
Shelley Wheeler
Tamara Whidby
Delynn White
Susan White
Wanda Whitfield
Sarah Whitney
Nevetra Whorline
Tamara Wilhite
Cassandra Wilkerson
Jamie Wilkins
Daniel Willey
Angela Williams
Jane Williams
Joyce Williams
John Williams
Gloria Williams
Michael Williams
Penny Williams
Sandra Williams
Shannon Williams
Yangja Williams
Kiva Williamson
Christeena Williamson
Kiva Williamson
Robert Willoughby
Kylie Willson
Suzette Wilson
Amanda Wilson
Darren Wilson
Robert Wilson
Stephen Wiltz
Geisel Wingfield
Karen Winter
Christopher Wissing
Dawn Witherington
Rebecca Wium
Dale Wolkenhauer
David Wood
Bree Wood
Eugene Wood
Bruce Woodford
Hope Woody
Rachyl Worrall
Gene Wright
Tia Wright
Tracy Wright
Desiree Wright
Gene Wright
Mary Yaden
Charles Yeager
Kendra Yonts-Bonville
Kendra Yonts-Bonville
Tonya York
Benjamin Young
Eduardo Zamora
Juan Zamora
Melinda Zamora
Philip Zamora IV
Heather Zeleski
Tracy Zellous
Roy Zenon
Lori Zettler
Michelle Zytniowski

Donna Aagesen
Janita Aalto
Nicole Abair
Michael Ables
Jennifer Acker
Donna Adams
Katrina Adams
Michelle Adams
Donna Adams
Theresa Addison
Lindsay Aiello
Grace Aiyegbokiki
Aaron Akers
Dane Akers
Shawn Akers
Dane Akers
Danielle Allen
Jacqueline Allen
Kacy Allen
Melissa Allen
Shirley Allen
Danielle Allen
Anna Belle Allison
Jessica Almodovar
Sattar Almoussawi
Elena Alvarado
Florida Alvarado
Suzanne Alvarez
Esperanza Alvillar
Melanie Amaro
Sandrine Amegnisse
Adam Anderson
Catherine Anderson
Dianna Anderson
Lisa Anderson
Mallorie Anderson
Maria Anderson
Monique Anderson
Shanti Anderson
Tammy Andrade
Seana Andrzejewski
Kathleen Anich
Jessica Applegate
Lee Arbach
Meagan Arcand
Maria Arciniega
Charles Arena, Jr.
Billy Arnett
Gayle Arnold
Meghan Arnold
Thomas Arnold
Walter Arnold
Leonard Arsenault
Autumn Arthur
Jennifer Atilano
Faith Atkinson
Judith Atkinson
Angela Austin
Jamiliah Austin-Graves
Geovanny Avendano
Geovanny Avendano
Milagros Aviles
Carly Ayers
Ayse Aykal
Amanda Ayoso
Keith Ayson
Richard Babcock, III
Cambria Baca
Christina Baczyk
Angela Baer
Autumn Baethke
Jennifer Baez
Patrick Bailey
LaRon Bainbridge
Christopher Baker
Lora Baker
Ryan Baker
Ryan Baldwin
Falizia Baldwin-Brooks
Kassandra Ball
Rory Balmer
Albert Barber
Chasiedy Barber
Christian Barber
Matthew Barber
Lori Barberi
Kenna Bargerstock
Sharon Barker
Brenda Barland
Amber Barlau
Lauren Barnes
Stacey Barraco-Polka
Corina Barrera
Marguerite Barry
Cherryl Barteau
Ronald Barteau
Victoria Bash
Terrilyn Batiste
Brenda Battle
Shaqueena Battle
Barbara Bauer
Robin Beale
Cristiana Beaman
Chad Beasley
Kelsey Beaudion
Chalary Beaulieu
Angel Bednarz
Adrion Bell
David Bell
Dawayla Bell
Michael Bell
Shaunna Bell-Clark
Yolanda Belson
Daiquiri Benard
Maria Benavente
Maria Benavente
Shannon Benecchi
Ashley Bennett
Kristina Bennett
Renee Bentley
Altayework Berhaneselassie
Melissa Berrien
Vannell Berrien
Denise Berry
E. Berry
Timothy Berryman
Ryan Bertz
Toby Bessant
Rodney Bethea
Christopher Bethune
William Bew
Eddye Bexley
Hassan Beydoun
Traci Biederman
Traci Biederman
Jamie Bierkortte
Jason Biggs
Jolene Biller
Claudette Bird
Traci Bishop
Kayla Bitler
Jonathon Blackburn
Felecia Blackhoop
William Blackmon
Christine Blake
Miriam Blankenbiller
Linda Blecher
Donald Bobo
Leland Boekweg
Susan Bogard
Melissa Bohmer
Michelle Boisvert
John Bonacorda
Leah Bookwalter
Wadis Boseman
Terri Bottcher
Andre Bouchard
Norma Bouchard
Crystal Boulware
Justin Bowers
Michelle Bowers
Stephen Boyd
Harold Boyd, II
Shanna Boyer
Francine Boyle
Genavieve Boyles
Chrystell Brace
Erin Bradley
Aaron Brady
Michael Brandy
Jason Branske
Tammy Braswell
Darrell Brauer
Dulce Bravo
Paula Bravo
Mayana Bravo-Santos
Courtney Bredlow
Randy Brice
Caitlin Brigdon
Marybeth Briney
Jessica Brock
Kimberly Brodeur
Frederick Brooks
Susan Broughman
Caitlyn Brown
Carlyn Brown
Charlie Brown
Dana Brown
Lisa Brown
Lorna Brown
Michelle Brown
Tuesday Brown
Carmelita Brown-Bullock
Angelique Browne
Deanna Buechel
Lealan Buehrer
Derek Bullock
Jamie Bullock
Jacob Burcham
Amy Burkhart
Erin Burnett
Lorraine Burnett
Nicholas Burt
Amber Burton
Kim Busby
Steven Byerly
Christopher Bynum
Leslie Byron
Joann Bytheway
Alejandro Cabrejos
Sairaly Cabrejos
Bradley Cade
Melani Calas
Gerard Calvin
Michelle Campana
Sandra Campbell
Towanda Campbell
Jessica Campos
Jennifer Camps
Sarah Cancel
James Cangialosi
Candy Caraker
Theresa Card
Luis Cardona
Jennifer Carello
Kevin Carly
Christopher Carmack
Carmela Carter
Penny Carter
Robin Carter
Sonia Carter
Shree Catapano
Heatherlee Cato
Aaron Celiceo
Michael Champs
Christina Chapman
Michael Chapman
Kelli Charles
Latonya Chatman
Anthony Chew
Michael Chism
Stephanie Chmielewski
Katherine Christeson
Travis Christiansen
Ranice Christmas
Michael Christoferson
Rachael Claiborne
Bryan Clark
James Clark
Kimberly Clark
Ronda Clark
Melvin Clark, Jr.
Claudette Clark-Zuokemefa
James Clem
Jessica Clevenger
Theresa Cline
Lisa Coats-Birchett
Ronneka Cobb
Sheena Cody-Bess
Clarence Cohran, II
Kelly Coiro
Ashley Coker
Judith Colburn
Lisa Cole
Sheri Cole
Alishia Colella
Scott Collette
Christine Collins
Jessica Colon
Brenda Conant
Jennifer Concepcion
Ryan Connolly
Marti Conroy
Brett Constantin
Gertha Cook
Janet Cook
Kimberly Coon
Laura Coon
Kristin Cooper
Torrey Cooper
Cynara Cooper-Silvey
Elizabeth Copley
James Cork
Cassey Cornish
Aileen Coronel
Christine Coscio
Kendra Coston
Lydia Covington
Kanika Cowens
Ana Cox
Ruth Cox
Tamara Cox
Jason Coye
Chandra Craig
Bradley Crane
Eric Crane
Carissa Crawford
Heather Crawford
Janis Creech
Stephen Criswell
Stacey Croomes
Sylvia Cruz
Joe Cuaresma
Chantrice Culbreath
Deonne Curry
Katherine Curry
Deonne Curry
Kimberly Cuthbert
Rebecca Cyphers
Mickey Dahl
Ruth Dalegowski
Rose Ann Daltoso
Carolyn Daniels
Deborah Daniels
Ashley Daniels-Evans
Erin Danko
Rachel Danner
Christina Darwin
Brian Daubert
Lola Daugherty
Stephen David
Theresa Davis
Angela Davis
Bernard Davis
Brenda Davis
Emily Davis
Felicita Davis
Justin Davis
Linda Davis
Rebeccah Davis
Shala Davis
Richard Davison, II
Heather Daw
Linda Day
Cynthia De Las Salas
Ricardo De Souza
Theresa Deater
Regina DeBona
Amy Debord
Gloria Deforest
Nicholas DeGeest
Leanna Deimund
Leanna Deimund
Daniel Deitz
Christina Delicata
Katherine DeLong
Kristine Demonbreun
Theresa DeReus
Heidi Derflinger
Adrian DeSantis
Brian Dettmer
Ernie Devlin
Mark Diamond
Audrena Dias
Angela DiBeneditto
Matthew Dickey
John Dickson
Heather Dietz
Justin Diggins
Justin Diggins
Jennifer Dillon
Heather Dirgo
Jeanmarie Dispenza
Wanda Dix
Jennifer Dixon
Dennis Dizon
Samantha Dobbins
Jessica Dobson
Teresa Doll
Dwight Donahue
James Dooling
Jeffrey Doolittle
Janelle Dopler
Nicole Doria
Connie Dorrell
Margaret Dorst
Catherine Douglas
Tara Douglas
William Douglas
Michael Doumitt
Joyce Drake
Jeramiah Drew
Stephanie Drew
Angela Driscoll
Randy Duckett
Mary Dudley
Tamaron Dudley
Eddie Duff, III
Tracy Dugas
Colleen Duley
Julie Dumbleton
Carol Duncan
Erin Duncan
Cynthia Dunlap
Sophia Dunn
Celicia Dupree
Susan Durgin
Quanta Durisseau
Robin Dury
Owen Earl
Alisyn Earnest
Charles Earnest
Anthony Earwood
Scott Ebel
Easter Eberly
Justin Edgecombe
Pamela Edwards
Lara Egle
Devin Ehrich
Angela Ekins
Tamara El-Amin
Justin Elkomy
Crystal Ellett
Cheryl Ellis
Leslie Ellis
Megan Ellis
Nancy Elmore
Sheila Elting
Lisa Ely
Johnathan Elzie
Lauren Engel
Crystal English
Lauren Enlow
Ryan Erickson
David Ertwine
Keyana Ervin
Gilbert Escobales
Roberto Espinoza-Cazares
Swanzy Essien
Cynthia Estep
Cynthia Estep
Denise Estrada-Folk
Samantha Eutsler
Alecia Evans
Heather Faas
Willie Faircloth
Marion Fairey
Amy Falconer
Justin Fanatia
Marshall Fannin
Darryl Farmer
Jessica Fazzolari
Elizabeth Feldhausen
Carla Feldmeier
Patricia Fell
Alice Felton
Dora Felton
Donna Fenyes
Christina Ferguson
Christopher Ferguson
Joseph Ferguson
Robin Ferguson
Victor Ferguson
Anthony Fernandes
Frank Ferrante
Kellie Ficke
Jillian Fidanzato
Donald Fielder
Leah Fields
Amy Fiesler-Garner
Maria Figirova
Theresa Figueroa
Meghan Fine
Karen Fischer
Nicholas Fischer
Katherine Fisher
Maria Fisher
Kimberly Fitzgerald
Harry Flanagan
Margaret Flanagan
Nikki Flanary
Adlin Fleites
Jeffrey Fleming
Meghan Fleury
Michael Flores
Scott Flory
Melissa Floyd
Wendy Floyd
Mari Foley
Shawna Foley
Felecia Fontaine
Larry Ford
Renna Ford
Aimee Forrer
Caroline Fortner
Carol Foster
Chantel Foster
Juanita Foster
Kerri Foster
Lisa Foster
Megan Foster
Antonia Fowler
MariaJulia Frank
Dian Frankson
Jeffrey Freeman
Jazmin Frett
Eriko Fritts
Ashlie Fry
Gail Fryer
Zella Fugita
Martin Fuhrhop
Amanda Fulbright
Daniel Fulcher
Laura Furniss
Robert Furr
Adam Fye
Franchesca Gade
Regina Gagnon
Torri Gaines
William Gaines, Jr
Jaukena Gainey
Michael Gajewski
Hannah Gall
Kevin Gallegos
Margot Gambles
Kristen Gamboa
Blaz Gamez
Laura Garcia
Rosalie Garcia
Lisa Garlie
Christopher Garrett
Daniele Garson
Christy Garvin
Shemika Gary
Courtney Gaston
Vernice Gaston
Bevin Gayadeen
Lolita Gayden
Anil Ghorpade
Cristy Giaimo
Cristy Giaimo
Benjamin Gibson
Elizabeth Gibson
Teri Gibson
Amanda Gilbert
Joshual Giliam
Crystal Gillespie
Jennifer Gillespie
Colin Gilman
Cheryl Givehand
Jessica Glenn
Sherri Glynn
Donald Gobrick
Eric Godec
Linda Goins
George Goodrum, Jr
Katherine Goodsell
Leah Gordon
Travis Gorsch
Travis Gorsch
Ashley Goss
Donna Goss
Stephanie Gower
Lindsay Grabner
Danielle Graf
Stefanie Graham
Jeffrey Grant
Sarah Grant
Shawn Grant
Gary Gray
Romona Gray
Tachia Gray
David Green
Kara Green
Lysette Green
Mary Green
Pamela Green
Rick Green, Jr
Andrew Gregg
Doreen Grego
Raul Griego
Leon Grier
Krista Griffin-Bullard
David Griffith
Clinton Gropp
Jennifer Grossi
Alexandra Grover
Terri Grubb
Christina Guarneri
Juan Guerra, III
Thomas Guglielmo
Corey Guile
Paul Gumm
Sandra Guthrie
Bibi Hack
Kimberly Haddock
Crystal Hagadone
Wendysue Hagins
Donna Hahn
Krista Haight
Melissa Hakes
Nicole Hale
Paden Hale
Heather Hales-Primer
Christine Haley
Cody Hall
Erin Hall
Jackie Hall
Jason Hall
Tanya Hall
Ernest Halliday
Pamela Halsell
Sheirod Hamilton
Kimberly Hammonds
Debora Hampton
Michael Hampton
Yulonda Hampton
Brita Hand
Gregory Handley
Michael Handley
Allison Hansen
Jeff Hansen
Madalyn Hanson
Eric Harper
Erick Harper
Shanita Harper
Khalisah Harris
Danielle Harrison
Donna Harrison
Lindsay Hart
Weston Harvey
Sakinah Hassan
Betty Hastings
Sarah Hatkoff
Kyle Hausmann
Carol Hawkins
Roberta Hawkins
Derrick Hayes
Jamie Hayes
Michelle Haynes
Rashona Haynes
Christalin Haynesworth
Kent Haywood
Amanda Heck
Rodney Hedrick
Fern Heffington
Becky Henderson
Jennifer Hendrix
Michael Henley
Ashley Hennings
Antonio Henry
Derrick Henry
Meggan Henry
Anthony Hernandez
Crystal Hernandez
Josephine Hernandez
Maximo Hernandez-Ortiz
Amanda Hess
Rhonda Heyns
Stephanie Hickman
Daniel Hicks
Penelope Hicks
Vallin Hickson
Mariel Hidalgo
Ashlee Hidden
Brent Higa
Sherry Higa
Jacy Higby
Tyra Hightower
Stephanie Hill
Sabrina Hillstrand
JoAnn Hilton-Deas
Cheryl Hinkle
Erica Hirose
Jason Hoak
Kristen Hoar
Shelby Hobelman
Shelby Hobelman
Debra Hoecker
Natalie Hoeppner
Heather Hoge
James Hoke
Maxine Hollanquest
Charline Holmes
Havannah Holmes
Leesa Holmes
Patrick Holmes
Cheri Holt
Deanna Holtsclaw
Darrell Hood
Kevin Hoodjer
Anthony Horn
Amy Hornbrook
Susan Hornbuckle
Shannon Horton-Garcia
Becky House
Tracette House
Becky House
Deanna Howard
Kevis Howard
Jonathan Howells
Suzanne Hoyt
Alan Hubatka
Thomas Hudgins
Robert Hudson
Linda Huggins
Patrice Hughes
Rachel Hughes
Angela Humphreys
Alisa Humphries
Jason Hunt
Robyn Hunter
Andres Hurtado
Brett Hutchinson
Georgia Hynd
Victoria Ibeh
Jeffery Ide
Shylonde Ilme
Bobby Im
Daniel Ince
Janet Ingram
Kelli Intorre
Joan Ireland
Alaina Irias
Abigail Iron Rope
Laurie Irons
Umit Isildak
Ardelia Jackson
Carrie Jackson
Charlana Jackson
Ida Jackson
LaKeishia Jackson
Natasha Jackson
Tracy Jackson
Kari Jacobs
Dianne Jacobson
Tari Jacobson
Clinton James
Mariam James
Natalie James
Natasha James
Tiffany Janow
Arturo Jaramillo
Lucas Jarrett
Jeffrey Jean
Tonya Jefferson
Cherish Jenkins
Kaeleen Jenkins
Renee Jerome
Kathy Jim
Dianna Jofferbert
Joshua Jogminas
Billy Johnson
Celia Johnson
Franz Johnson
Gerald Johnson
Helen Johnson
Jamie Johnson
Janice Johnson
Jeffery Johnson
Kristina Johnson
Mitchell Johnson
Raquel Johnson
Shatarra Johnson
Tiffanie Johnson
James Johnson, Sr.
Beverly Jones
James Jones
Jelani Jones
Laurie Jones
Lavette Jones
Lula Jones
Mathew Jones
Megeata Jones
Rachella Jones
Julia Jones-Lewis
James Jordan
JoAnn Jordan
Rachel Jordan
JoAnn Jordan
Crystal Joseph
Cynthia Joseph
Marissa Joseph
Sandy Joyner
Adam Kall
Sequoia Kam
Nicole Kamal
Olivier Kamanzi
Sharon Kashiwabara
Aaron Kaspar
Angela Katterhagen
Ashley Kearney
Lisa Keener
Shannon Keigher
Letia Kellum
Myra Kellum
Kassandra Kemp
Fabian Kendle
Margaret Kendrick
Cheryl Kent
Sheri Keppers
Jordan Kernodle
Eric Kessler
Evans Khaemba
Harold Kidd
Stormy Killpack
Joseph Kilmon
Annette Kimball
James King
Michele King
Jessica Kinnamon
Lori Kipp
Dylan Kirby
Rhonda Kirkland
Cindy Kirksey
Alicia Kissinger
Darlene Kline
Julie Klink
Thomas Kluwin
Cynthia Knigge
Kimberly Knighten
Jim Kober
Patricia Koenig
Patrick Kommer
Doris Konate
Melissa Koporetz
Angela Krantz
Tauna Kratzer
Stephanie Kresh
Siegfried Kreusel
Stephanie Krieger
Stephanie Krieger
Janean Kromka
Jessica Kueter
Samantha Kujava
Jeffrey Kunkel
Laurie Kuntz
Ashley Kurtz
Matthew Kurz
Candace Kweifio
George Lackey
Lucy Lacy
Casandra Lafayette
Brandy Lafleur
Mary Lally-DeAlba
Sandra LaMasa
Tissa Lamore
Pauline Land
Robert Langston
Yani Lantigua
Blair Larch
Kelly Larson
Megan Lassell
Christine Lato
Dominic Laureano
Gutu Lauti
Durell Lawton
Patrick Lebert
Jill Leduc
Claude Lee
Eliot Lee
Eric Lee
Lynn Lee
Melinda Lee
Robin Lee
Ronald Lee, Jr.
Eddie Lega
Debra Legvold
Robert Leighton
Darin Leonardson
Darin Leonardson
Rodney Lester
Marilyn Lestor
Tonya Leveille
Rachelle Lew
Jennifer Lewis
Marianne Lewis
Beverly Lewis-Kokoue
Lilian Liberty Ventura
MaryAbigail Liebig
Karen Liedtka
Daniel Limbrick
Philip Lisak
Kimberly Livingston
Lauren Livingston
Anna Lloyd
Jaime Lofland
Jeronique Loftin
Tamra Loftis
Sandra Loga
Jacqueline Logan
Anthony Lombardi
Joe Loncarich
Micheal Long
William Long
John Longoria
Kelly Loudenslager
Gabriel Louie
Russell Louk
Rosa Lowe
Therese Lowe
Tina Lowenbein
Garmai Luckie
Mary Ludlow
Nicholas Luiz
Nicole Lybarger
Dijane Lynch
Katie Lynne Hewitt
Verna Lynne Sablan
Kristen Mabry
Angel Macias
Joshua Mack
Jessica Madrigal
Jessica Madrigal
Sherri Mahaffey
Nicole Mallory
Michael Malone
Teffany Malone
Paula Maloney
Ailua Mamea-Neufeldt
Samantha Mangual
Brittney Manion
Crystal Mann
Randolph Mann
Amanda Manners
Stacie Manzano
William Manzara
Vanya Marcial-Hunt
Stephani Marlow
Jenine Marshall
Malena Marshall
Melissa Marshall
Shantay Marsh-Thompson
Cheryl Marston
Morgan Martells
Eric Martin
Mary Martin
Julia Martinez
Lisette Martinez
Miguel Martinez
Sean Martinez
George Marx, Jr.
Iman Mashaal
Terence Mason
Angelien Massey
Dominique Massie
Todd Massie
Robin Mattox
Janelle Maurer
Justin Maxey
DoLoris Mayo
Tamara Mayo
Oduore Mayomi
Tonya McBroom
Carl McCall
Keena McCall
Curtis McCladdie
Regina McClain
Sierra McClain
Jamie McCollum
Jenefer McCormick
Chandra McCoy
Julie Mccoy
Erinn McCrary
Luz Mccubbin
Valerie McCullough
Michael McCune
Scott Mccune
Theresa McDaniel
Carolyn McEvoy
Brandy Mcguire
Cheryl McHugh
Benjamin McInnis
Allen Mckenna
Jennifer McKinney
Adelle McKnight
Doris McKnight
Patricia McKuhen
LeRoy McLaughlin
Va'Shawnda McLean
Betty McNeally
Gary McNemar
Paul McNertney
Catherine Medrano
Timothy Meeson, II
Anna Mejia
Laura Melcher
Aimee Melvin
Naomi Mena
Lauren Mercier
Yolonda Merritt
Jennifer Merry
Susan Metzger
Elizabeth Michels
Kimberly Michels
William Middleworth
William Midgett
Tiffany Mijailovic
Laniea Millare-King
Amanda Miller
Benjamin Miller
Eric Miller
Heather Miller
Jennifer Miller
Robert Miller
Ronda Miller
Veronica Miller
Joy Miller-Guthrie
Erin Miner
Jonathan Minter
Candice Mitchell
Heather Mitchell
Janey Mitchell
Karen Mitchell
Patricia Mitchell
Rickey Mitchell
Kayode Modeste
Tori Moffit-Nelson
Krysten Moffitt
Jamira Mollon
Gabriela Monarrez
Ann Monbeck
Wylaia Mondy
Jasmin Montella
Carol Moore
Jennifer Moore
Johnny Moore
Stacey Moore
Paul Moore, Jr
Karesha Morant
Jesse Morey
April Morgan
Robert Morgan
David Morris
Joshua Morrison
Danielle Mortensen
Christopher Mosley
Robert Mosqueda
Valerie Mossman
Sandra Mueller
Shannon Mullen
Corey Mullin
Charity Mullins
Raul Murguia
Angela Murphy
Jessica Murphy
Suzette Murphy
Oswald Murray
Jalissa Murrell
Jessica Mutunga
Michelle Myslinski
Angel Nace
Elaine Nasta
George Naugle
Ricardo Nava
Janice Navarro
Kristen Neff
DJ Neill
Fiona Nelson-Lafuse
Douglas Nestlehutt
Gordon Nettles
Erich Neuroth
Jennifer Neustaedter
Theresa Newkirk
James Newton
Phuong Nguyen
Michelle Nichols
Virginia Nickel
Jadrianne Nicole Noble
Gina Nidasio
Kayla Nilles
Monica Noedel
John Nofel
Randall Noggle
Jada Norris
Jason Norris
Amy Null
Amy Null
Jordan Nussbaum
Jodi Nystrom
Michael O'Brien, IV
Patricia O'Connell
Lisa O'Connor
Charity Odeleye
Russell Oertel
Tiffany Ogletree
Christina Olinger
Candace Oliva
Trinette Oliver
Bethany Olson
Shana O'Neal
Lyndon Ong
Adeyemi Orekoya
Diana Ortega
Callieann Orten-Ortega
Judith Ortiz
Linda-Anne Ortiz
Michele Ortiz
Victor Ortiz
Donald Osborne
Susan Osuna
Ian Ouellette
Sandra Outten
Richard Owens
Anibal Pacheco
Erikah Padilla
Cristina Padron
Jorge Paez
Dominique Palmore
Jolynn Pangerl
Jean Parent
Christina Parisi-Quinn
Maria Parker
Gina Parnell
Cynthia Parra
Mario Parrish
Valca Parrotte-Ivey
Tana Parson
Nicole Pasquale
Natasha Patterson
Sandra Patton
Catherine Pauley
Christina Pawlak
Mindy Pearson
Stephanie Pendleton
Anna Perez
Lydia Perkins
Tamara Perkins
James Perkins, Jr.
Mona Perry
Beth Peter
Sara Peters
Rebecca Petrella
Jessica Petri
Rhonda Petruziello
Tracey Pettway
Kevin Petty
Sraporn Phaisawang
George Phillips
Linda Phillips
Mellisa Phillips
Ronnie Phillips
Amanda Philmon
Roderick Pickett
Hilda Pickney
Bethany Pierce
Robin Pierre
Cathy Piersall
Summer Pilkington
Shea Pines
Cheryl Plaxico
Julia Politano
Dawnette Polland
Jennifer Poloa
Matthew Pontones
Stephen Pore
Shaun Porraz
Krystal Porter
Nicole Porter
Shannon Porter
Shawn Porter
Michelle Porter-Davis
Lori Posch
Tanya Powell
Deborah Poynter
Darnelle Priar
Anjolene Price
Chivi Price
Eileen Priddy
Barbara Pritchard
Catherine Putnam
James Quam
April Quillen
April Quillen
Karen Quinn
Michelle Quinn
Natllely Quintero
Lori-Ann Racki
Sammi Ragsdale
Stacy Rainey
Anita Ramalingam
Raquel Ramirez
Wylie Ramos
Kenneth Ramsby
Ryan Randall
Sally Randolph
Darren Rankin
Erin Ratcliffe
April Reed
Chrystal Reed
Daryl Reed
Jacquelyn Reed
Kathy Reed
Samuel Reed
Scott Reed
Daniel Reese
Dave Reid
Kezia Reid-Phillips
Melody Reilly
Dillard Remines
Randall Renaud
Elizabeth Rendon-Valdivia
Adam Renquinha
Paula Ressler
Amy Rexroth
Jennifer Reyes
Steven Reynolds
Travis Reynolds
Shannon Rhoades
Samantha Rhoads
James Rhodes
Jazmine Rhone
Beth Rice
Elsie Rice
Kendra Richard
Coy Richards
Kristin Richards
Arthur Richardson
Martha Richburg
Sanoiba Richie
Victoria Ries
Laneasha Riley
Tanya Riley
Candy Rilling
Domenick Rittenhouse
Abigail Rivera
Kaila Rivera
Selin Rives
Catherine Roberts
Christina Roberts
Diana Roberts
Heather Roberts
Felisha Robinson
Tiffany Robinson
Joniseff Robinson-Wiggins
Jennifer Roddy
Lynda Rodgers
Lynda Rodgers
Ryan Rodrigues
Anthony Rodriguez
Lucinda Rodriguez
Luis Rodriguez
Steven Rodriguez
Jasmine Rogers
Jason Rogers
Tamara Roland
Sandy Rolin
Annie Rollins
Linda Roosevelt
James Root
Juliana Roque
Joanne Rosado
Victor Rosado, Jr.
Carla Roseberry
Arthur Rosenberg
Michellyn Rosier
Latonia Ross
Rebecca Ross
Sonya Ross
Andrea Rosser
Ty Rossiter
Margaret Roth-Roffy
Reshell Rowe
Michael Rowland
Ruth Rowland
James Rowley
Rosalind Roy
Jasmine Royster
Alvin Ruiz
Erica Ruiz
Jason Rusk
Brooke Russell
Latosha Russell
Paula Russell
Renee Russin
Karen Rutledge
Jeneen Rybak
Rimla Sahrish
Diane Sakamoto
Yesenia Saldana
Brenda Sample
Diane Sams
Tiesha Samuel
Kayla Sanchez
Jesus Sandate
Christopher Sandlin
Job Sanon
Roberto Santos
Kelly Sarrol
Paul Sass
Curtis Satterwhite
Marisa Saucedo
Pamela Savage
Cynthia Schaller
Sarah Schmitt
Curtis Schmitt, Jr.
Shannon Schmitz
Ashley Schnaible
Douglas Schnitzer
Connie Schoolcraft
Ryan Schray
Kara Schriner
Charlotte Schroeder
Kristi Schroeder
Nicholas Schulte
Matthew Schultheis
Heather Schultz
Jacqueline Schultz
Sara Schultz
Victoria Schultz
Francesca Schulz
James Schulz
Garth Schumacher
Timothy Schuneman
Charles Scicluna
Mildred Scott
Christopher Sedillo
Roberto Segovia
Beth Serrano
Cindy Sersig
Cindy Sersig
Jennie Settles
Baseemah Shaheed
Mary Shaner
Kelly Shannon
Prasheel Sharma
Phillip Sharpton
Janice Shaw
Juwanna Shaw
Leigh Shaw
Patricia Shaw
Roshima Shearer-Knox
Sara Sheets
Matthew Sheko
Misty Shelby
Danny Shelton
Arline Shenk
Daphne Sherlock
Jessica Sherrill
Ronda Shetterly
Yumi Shin
Paul Shirley
Andrea Shook
Mary Shore
Zhen Shun Li
Artie Sias
Jerry Sikkema
Andrew Sill
Anthony Silvestro
Cherrice Simmons
Meverette Simmons
Leann Simpson
Sarah Simpson
Hope Sims
Sharon Sims
Ravinder Singh
Tamyra Singleton
Vannessa Siria
Brieanna Sivell
Timothy Skaggs
Collin Skinner
Daniel Skurka
Ashley Slocum
Kelly Sloniger
James Slough
Nicole Smartt
Akessa Smith
Andrea Smith
Antoinette Smith
Clifford Smith
Markeyia Smith
Maureen Smith
Mitchell Smith
Pamela Smith
Sarah Smith
Sylvia Smith
Telisha Smith
Willona Smith
Frances Snell
Sheila Snell
Gina Snow
David Solorzano
Laura Soto
Jessica Sousa
Victoria Soyfer
Lori Spangler
Darren Sparkman
Rebecca Sparks
Anne Spear
Eric Specht
Percetta Speight-Marrs
Kristin Spenny
Taylor St.Valliere
Regina Staie
Robert Stamper
Conte Stanley
Crystal Stantley
Kimberly Starling
Autumn Starr Empathic
Maria Staudenmaier
Scottie Steffa
Martha Steigleder
Kailey Stein
Carla Stephens
Johnathan Stephenson
Denise Stevens
Michelle Stevens
Tammy Stevens
Wendy Stevenson
Latrice Stewart
Pamela Stewart
Debra Stills
Clarissa Stofferan
Lindsay Stolis
Jennifer Storseth
Carol Stotts
Clayton Stovall
Jennifer Strangmeyer
Kindra Strong
Kelly Stuard-Will
Karen Suchon
Chandra Sugitaya
Christine Sujka
Patrick Sullivan
Christopher Survillo
Christopher Survillo
Karene Sutherland
Lana Sutton
Travis Sutton
Christopher Swaby
Martina Sweazey
Dawn Sweeney
Mara Sweets
Jullie Szikszai
Jullie Szikszai
Nancyjoy Szymczak
April Tabb
Kastino Takori
Victoria Tatum
Jay Taylor
Jennifer Taylor
Mya Taylor
Rebecca Taylor
Lester Taylor, Jr
Adevlyn Temple
Saul Tena
Simon Tena
Danielle Tennant
Abby Tenney
Mary Terrones
Clara Thames
Amy Thomas
Crystal Thomas
Doris Thomas
Mordicah Thomas
Sophia Thomas
Tenisha Thomas
Terriya Thomas
Tina Thomas
Candace Thompson
Emily Thompson
Jana Thompson
Judith Thompson
Karen Thompson
Lindsay Thompson
Monya Thompson
Karen Thompson
Emily Thompson
Timothy Thor
Nicholas Tillman
Lisa Tindal
Becky Tinnin
Sergio Tinoco
Bryan Tokarski
Karen Tom
Keli Tomlinson
Sandianestia Tompkins
Rebecca Toppert
Yvonne Torres
Christian Torrie
Marjan Torrie
Nancy Tortora
Erica Toussaint
Leander Townsend
Summer Trevor
Emily Trimmer
Trang Trinh
Tatiana Triplett
Angelo Tsaousis
Jessica Tucker
Angela Tumser
Yvonne Turnbull
Nora Turner
Jasmine Underwood
Sarah Valdivia
Debera Valentine
Whitney Valentine
Stephanie Valenzuela
Louis Van De
Gladys Van den Berg
Jeremy Van Pinxteren
Margaret Vancuren
Thomas Vanderploeg
Derek Vandervort
Althea Varela
Jennifer Vargas
Lydia Vasquez
Corrie Vaughan
Daniel Vazquez
Sandra Vazquez-Navares
Lizzette Vega
Helen Velez
Michael Vilcinskas
Verma Villegas
Patrizia Vince
Jeston Vincent
Ravyn Violette
Ed Voorhees
Janelle Vrabel
Kristina Vroman
Leah Wade
Amie Wagner
Janee Walker
Carmen Wallace
Nathaniel Wallace
Melanie Walston
Donna Walter
Kristina Waltmire
Kristina Waltmire
Isaac Ward
Jeanne Ward
Brenda Ware
Frank Wareyko
Chad Warner
Karen Warner
Danny Warning
Rebecca Warren
Kevin Warth
Robert Washek
Beth Washington
Lorena Watanabe
Craig Waterhouse
Craig Waterhouse
Jill Waters
Sonia Wates
John Watkins
Josh Watkins
Josh Watkins
Jennifer Watson
Melvin Watson
Richard Watson
Helen Weatherington
Michael Weathersby
John Weaver
Regina Weaver
John Weaver
David Webb
Vanessa Weber
Kia Weed
Amanda Weeks
Carla Weinstein
Autumn Weiss
Dana Weissinger
Catherine Wendt
Felicia West
Jeffrey West
Pamela West
Verne Weylin-Harris
Wendy Whalen
Daniel Wheeler
Ernest Wheeler
Maurice Wheeler
Jody Whipple
Herman Whitaker
Adam White
Amy White
James White
Meagan White
Mercede White
Nancy White
Toniel Whites
Daryl Whitworth
Donelle Wiggs
Sacha Wilharm
Michele Wilkie
Amelia Williams
Bettye Williams
Dana Williams
Ericka Williams
Guadalupe Williams
Kamilah Williams
Marie Williams
Melissa Williams
Pamela Williams
Penny Williams
Thera Williams
Timothy Williams
Tony Williams
Kaara Williams-Davis
Grant Williamson
Pamela Williamson
Tanya Willie Mausehund
Monique Willis
Brandy Wilson
Celena Wilson
Cynthia Wilson
Jasmine Wilson
Jeffory Wilson
Sanyelle Wilson
Regenia Wimbish
Victoria Windsor
William Winkler
Edna Wofford
John Wojcik
Gary Wolf
Jennifer Wolf
Jason Wood
Erin Woodard
Patti Woodard
Dwain Woods
Jenny Woods
Monica Woods
Lawrence Wooster
Judy Worley
Kevin Wotring
Camilla Wright
Deborah Wuerflein
Travis Wyatt
Laura Wyman
Jo Yannantuono
La'reque Yarbrough
Daniel Yoder
Cynthia Young
Jeffrey Young
Michael Young
Tiffani Youngfleish
Hortencia Zamora
Ben Zander
Deidre Zehrahk
Gina Ziemba
Christian Zimmerer
Kady Zuidema

Amina Aaron
Michelle Abbott
Terri Abrams
Christine Acosta
Mandel Adams
William Adams
Amber Adkins
Matthew Aeschlimann
Edmond Agnissey
James Aiello
Isaac Ajayi
Sharron Akers
Kolawole Akin-Deko
Jennifer Alaniz
Mary Joan Alconaba
Amy Alcorn
Byron Alexander
Jill Alexander
Melinda Alexander
Luis Alfonso
Anthony Allaire
Seth Allen
Kenneth Almond
Dion Alston
Nancy Alston
Nicole Altadonna
Mary Amacker
LeBlanc Amber
Monica Americano
Jake Amis
Erin Anders
Debra Anderson
Jess Anderson
Melissa Anderson
Herin Andrea
Carbajal Andrew
Jaclyn Andrew
Kara Ankeney
Sarie Arar
Deborah Araya
Dana Armstrong
Yvonne Armstrong
Karin Arnold
Kristi Arnot
Dena Arnote
George Atwell
Karli Aubry
Rowena Avillanoza
Tonya Ayris
Jessica Aysen
Tracy Baggett
Teesha Bailey
Kristy Bain
Amy Baker
Azalia Baker
Jeanette Baker
Kevin Baker
Melanie Baker
Tifnie Baker
Kathryn Balensiefen
Rebecca Ball
Halee Ballard
Joseph Ballard
Kevin Baltzley
Bujianna Banda
Leo-Alan Bandoy
Alissa Bare
Rhonda Barnett
Ivan Baros
Ruston Barrowes
Catherine Bartolo
Hyacinth Barton
Rachel Bastida
Samantha Batton
Matthew Baughn
Kristen Bays
Beverly Beach
Christine Beaird
Marisa Beck
Brian Becker
Bradley Bedenbaugh
Summer Bedgood
Tara Beeles
Julie Bekeleski
Hannah Belden
Evelyn Bellamy
Ingrid Bell-Banks
Rodney Bellber
Dolores Bello
Marcos Benavides
Jeremiah Bennett
Kristen Bennett
Elizabeth Bennigsdorf
Michele Benny
Shirley Bergstresser
Pamela Berkhiem
Adrian Bernal
Christopher Bernard
Denise Berry
Elizabeth Berry
Christopher Berryhill
Ryan Bertz
Luvenia Betts
Brittany Bevins
Prentiss Bickham
Kelly Biedrzycki
Jamie Bierkortte
Vanessa Billings
Ronald Biniecki
Lacey Black
Conetra Blackmon
Micaiah Blackshear
Randy Blake
Anthony Blodgett
Carl Blount
Karah Blunk,Jr.
Alonzo Boardman
Mandy Boarman
Brian Bocskovits
Brittany Boddington
Jean Boen
Wendy Bolding
William Bolick, Jr.
Michelle Bonner
Steven Boone
Kenyana Boone-Spruill
Tommy Boutin
Loni Bower
Joshua Bowers
Lisa Bowman
Christopher Boyd
Kristin BoydIII
Susan Boylan
Anthony Brackett
India Bradley
Karen Bradley
Keith Bradley
Raynetta Bradley
Deborah Bragg
Zcataline Brandley
Daniel Braun
Lawrence Braun,III
Karen Braverman
Myra Braxton
Stanley Bray
Kenneth Brazee
Nancy Breault
Scott Brenneman
Tara Bressie
Ralph Brice
Shawn-Marie Bridges
Amanda Brooks
Susan Brooks
Amanda Brown
Ashley Brown
Candace Brown
Dale Brown
Darla Brown
Genita Brown
Kara Brown
Keith Brown
Lucas Brown
Michelle Brown
Nadira Brown
Robert Brown
Samantha Brown
Trescia Brown
Timothy Brownfield
Donna Brownlee
Shawndell Brown-Newton
Suzanne Brunner
Sarah Bryan
Wayne Bryant
Julie Buchmiller
Zarcar Buckner
Priscilla Buford
Christine Burnette
Carol Burney
Nicole Burnham
Ashley Burns
Drenda Burris
Jason Burris
Christopher Burroughs
Brandy Butterfield
Dawn Butterfield
Adam Byrd
Belen Caba
LaToya Cabean
Mary Cahoon
Bernadette Cain
Lord Caitlin
Wendy Calamia
Staci Calhoun
Carrie Calleja
Corey Callison
Jessica Campbell
Patsy Campbell
Betsy Capozzoli
Brandon Carey
Lavar Carmon
Brandy Carnes
Stacey Carnes
Jessie Carr
Maria Carrillo
Andrew Carson
Melanie Carter
Samantha Carter
Carol Casey
Jami Castaneda
Danae Castellanos
Luisa Castro
Amber Cavin
Vicente Cedillos
Leroy Chaisson
Samantha Chan
Nicole Chandler
Philip Chapman
Quanisha Charles
Christopher Chastain
Steven Chatman
Ricky Chavis
James Cheney
Gladys Chilson
Crystal Chisum
Tina Christ
Eric Christensen
Jesse Christian
Ho Christine
Marie- Christine
Robert Christman
Michael Christoferson
Byron Clark
Melissa Clark
Robert Clark
Valisa Clark
Linda Clay
Douglas Clayton
Schuler Clayton
Lichelle Clayton-Walters
James Clevenger
Kelly Clifton
Sandra Clutter
Beth Clutts
Brenda Coates
Jonny Cobb
Katherine Cobb
Tangerine Cobb
Jalise Cochran
Shahe Coello
Catherine Cofer
Duane Cogdell
Japhia Colandrea
Bonnie Cole
Alesha Coleman
Roslynne Colen
Alexander Collazo
Heidi Collette
Chad Collins
Charles Collins
Leslie Collins
Christine Colon
Brandy Conarroe
Garett Cones
Mary Connor
Michael Conover
Kathy Conrad
Chernique Conyers
Debra Cook
Julia Cook
Michelle Cook
Kymberli Cooper
Melissa Cooper
Kenneth Corbitt
Christiana Corfee
James Cork
Audrey Cornejo
Michael Cornelius
Daniel Corrales
Veronica Cortez
Luis Cosme
Jennifer Cota
Thomas Cote
Doneisia Cotton
Maria Ysabel Cottrell
Taryn Cowardbey
Kimberly Cox
Shayla Craft
Daniel Crawford
Sheila Crawford
Kevin Creighton
Neville Crenshaw
Alexandra Ayala Crespin
Richard Cribb
Shemequa Cross
Caleb Crotts
Ellissa Crowl
Abigail Cruz
Daniel Cruz
Richard Culver
Jennifer Cunningham
Brett Curran
Kevin Curry
Pamela Curry
Enzamarie Cusenza
Tyler Custer
Renee Cuyler
Rebecca Cyphers
Deborah Daehler
Dawn Dalldorf-Jackson
Ashlee Daniel
Serenity Daniels
Contessa Darden
Nathaniel Darling
Linda Darrow
Sharleene Davidson
Alfonso Davis
Bartley Davis
Christa Davis
Elaine Davis
Hwasun Davis
Jason Davis
Kevin Davis
La Kiesha Davis
Lillie Davis
Terry Davis
Melondy Day
Nichola Deacon
Tara Deaguiar
Odie Deblume
Lauren DeBow
Catherine Deddeh
Anthony Deen
Marlys Deen
Darcie Deering
Lorraine Deffendoll
Cynthia DeJesus-Edmundson
Leisa Delafoisse
Deidre Delarosa
Gema Delgado
Melissa Delgado
Isaac Deltoro
Michelle Denman
Uneda Dennard
Sarah Dennull
Thaymar Diamond
Andrew Dickens
Holly Diesner
Shawna Dillon
Gurkan Dinc
Brittney Ditto
Jacqueline Dixon
Tawanna Dock
Jessica Dodd
Jaime Dodds
Patricia Dodds
Lynn Domenici
John Dominy
Jaire Donald
Damaris Dones
Sonia Donnelly
Kimberly Dorsey
Thomas Dorsey
Misty Dowell
Gareth Doyle
Aaron Dressel
Janeen Duarte
Theodore Dudek
Kyle Dudley
Douglas Duncan
Randall Dunn
Virginia Dunn
Keith Dunton
Alica Dupre'
Michael Dyer
Justin Dyess
Pamela Dyess
Daniel Dyrcz
Joan Earhart
Deborah Ebersold
Rebecca Echols
Sherry Echols
Wayne Edmiston,Jr.
Wydedra Edmond
Diana Edwards
Megan Ehrhart
Reginald Eiland
Ian Eishen
Vanessa Elias
Maureen Elliott
Thomas Ellis
Darryl Elzie
Jonnine Eras
Russell Etherington
Jessica Etten
Allison Evans
Tisha Evans
Katherine Evaro
Anthony Everette
Suzette Everhart
Marcella Ewing
Grant Fairman
Marvin Faulcon
Donovan Feist
Juana Felton
Stephanie Ferguson
Marta Ferrando
Krystina Ferrari
Thomas Fetherolf,Jr.
Marion Fielder
Jason Fimbres
Marie-Christine Finck
Inga Fingal
Daniel Fink
Shellie Fink
Ryan Finnerty
Cill Fisher
Holly Fitzsimmons-Johnson
Michelle Flatt
Krista Fletcher
Erica Fletter
Jason Flora
Rosalie Flores
Ryan Flowers
Shaun Fogarty
Anne Foglio
Amanda Ford
Bernadette Ford
Deaundra Ford
Jenee Ford
Melissia Forsblad
Ashley Forshee
Lisa Foster
Michael Fowler
Pamela Fox
Amy Franceskino
Tana Frangioni
John Frazier
Stephanie Fredricksen
James Freeman
Nicki Freeman
Tiffany French
John Frey
Kristin Friedrich
Ashley Fritsche
William Fritz
Elisa Fugate
Robert Galleno
Tascha Gallman
Cathleen Gallo
Michelle Gamboa
Mirza Gamez
Joshua Ganrude
Lacie Garcia
Carlos Garcia, III
Gordon Garrand
Jennifer Garrett
Glenn Garrison
Anida Gary
Joseph Gassmann
Jackey Gates
Jessica Gehrke
Veronica Gerald
Mary Gerbode
Jacqueline Gesin
Michelle Gholston
Nicole Gilbert
Candace Giles
Alysha Gilleland
Edwanna Gillespie
Edward Gladney
Julia Glasgow
Ramona Golphin
Silvia Gonzalez
Eric Goodman
Sherri Goodman
Kirsten Goodnow
Jennifer Goodson
Brandon Gordon
Monica Gordon
Luke Gott
Jamie Gould
Mary Graff
Norvaris Grant
Michael Gray
Garry Greathouse
Violet Greeley
Margaret Grier
Jessica Grieves
Dawana Griffin-Major
Jennifer Griffith
Diane Griffiths
Katharine Grout
Venessa Guerra
Christina Guerrero
Cynthia Guerrini
Christopher Guertin
Babette Guinn
George Gunder
Sheila Gustafson
Christopher Gutierrez
Josephine Haag
Bibi Hack
Marty Hackworth
Leann Hadley
Erin Hagarty
Carrie Hahn
Bernadette Hairston
Farabe Hajek
Jada Hale
Beth Haley
Evains Hambright
Jack Hamilton
Mark Hamlin
Jonathan Hanan
Tony Hancock
Kelly Hanlon
Kimberly Hannon-Diczhazy
Crystal Hardin
Cori Anne Hardy
Charles Harper
Sherri Harper
Lynn Harrell
Duane Harris
Hannah Harris
Regina Harris
Jack Harrison
Kimberly Harvell
Cynthia Hasenbalg
William Haslett
Vicki Hassett
Tina Hattaway
Christina Haver
Sonia Hayes
Laurie Head
Stacey Head
Lora Healey
Shanavia Heard
Jennifer Heathcock
Cindy Hegenbart
Randall Heinitz
Timothy Helgeson
Patrick Hellstern
Elizabeth Helmkamp
Charles Hels
Latonya Hemmingway
Kiesha Hemphill
Jorge Henao
Michael Henderson
Joshua Hendricks
Germaine Hernandez
Tiffany Hernandez
Willie Mae Herron
Danielle Heurtelou
Jenny Hildebrant
Christopher Hilfer
Corinne Hill
Harriet Hill
Melissa Hillard
Alura Hirsch
Amberly Hobbs
Quran Hodge
Daniel Hodges
Elisabeth Hodges
William Hofer
Dianna Hofferbert
Charles Hoffman
Robert Hofmann
James Hoke
Ashlee Holderman
Octavia Hollomon
Valerie Holloway
Amanda Holohan
Justin Hopper
Rachel Horn
Angela Houghton
Morgan Howe
Shing Hsu
Monica Hubert
Jeffrey Huebsch
Antonio Huerta
Andrew Huffman
Christopher Hume
Michelle Humphrey
Vincent Hunter
Tammy Hutchinson
Daniel Hutton
Janet Ingram
Joseph Insalaco
Anica Ioanas
Ashley Irwin
Danele Isenhower
Deborah Ixchel-Perez
Kyle Jaacks
Deanne Jackson
Ernest Jackson
Leslie Jackson
Nathalie Jackson
Robert Jackson
Sandra Jackson
Teresa Jackson
Zenetta Jackson
Dunn Jacob
Jimmie Jacques
Sarah Jaecks
Johnny James
Yong James
Klinkner Jamie
Krystal Jarrett
Robyn Jebens
Vivian Jefferson
Frederick Jemison
Amanda Jenkinson
Nicole Jepson
Beswick Jill
Laerica Jimenez
Mirgel Jimenez
Yadiria Jimenez
Aleshia Johnson
Christopher Johnson
Jeannine Johnson
Marvin Johnson
Michael Johnson
Nicholas Johnson
Pamela Johnson
Takiya Johnson
Leroy Johnston
Sherrie Johnston
Mathue Joiner
Akeisha Jones
April Jones
Christopher Jones
Kelly Jones
Kristine Jones
Kymberley Jones
Lynnette Jones
Nathan Jones
Norrie Jones
Phala Jones
Rhonda Jones
Robert Jones
Roy Jones
Sara Jones
Alethea Jones-Lewis
Andrea Jordan
Stacy Jordan
Tina Jordan
Elizabeth Kable
Christy Kachline
Kelly Kaelble
Jayne Kalbfleisch
Maria Kappell
Cynthia Kara
Cathrine Karlsen
Lorianne Karney
Vernon Karopchinsky
Angela Katterhagen
DuPrey Kayla
Nioka Keim
Donna Kelly
Eloise Kelly
Nouphonh Khottavong
Angelina Kilmer
Chanelle King
Cynthia King
Jennifer King
Jessica King
Rebecca King
Robert King
Sally King
Tijera Kinslow
Joy Kinzer
Angela Kirby
Shawn Kirby
Jodi Kirchner
Amy Kitcho
Susan Kittleson
Jessica Kittrell
Michele Klein
Kimberly Klos
Suzanne Knocke
Jennifer Knol-Curran
Paul Knosby
Marion Knott
David Kocher
Andrew Kolb
Christie Kowalsky
Kathryn Krupp
Michelle Kruse
Nakia Kutcherman
Kehinde Lagbenro
Linda Lake
Magdalena Lam
Crystal Lamb
Suzanne Landry
RaShea Lane
Ryann Laney
Angela Lang
Jesse Lang
Melissa Langmade
Stephanie Lara-Jenkins
Tareva Larkin
Michelle LaRoche
Broc Larsen
Christy Lassiter
Milton Laurence
Jessica Lauster
Brian Lawrence
Danielle Lawrence
Michael Lawrence
Peggy Lawrence
Clyde Lawson
Vicki Lawson
Michael Leach
Bethany Ledbetter-Blank
Debra Legvold
Susan Lenhart
Jonathan Lenore
Octavia Leon
Marilyn Lester
Gerald Lewandowski
Dwight Lewis
LaShelle Lewis
Michael Lewis
Ronald Lewis
Ryan Liccardo
Theresa Lico
Melissa Licon
Ingrid Lide-Padgett
Nadine Lima
Yvonne Lindus
Jessica Lippard
Green Lisa
Harold Little
Richard Little
Rebecca Lloyd
Tessa Lloyd
Linnet Long
Rose Loomis
Jane Looney
Kitwan Lopez
Yvonne Lopez
June Love
Morris Love
William Love
Mattie Lowery
Kirby Luke
Trisha Lupercio
Dijane Lynch
Lawrence Macal
Tanya Mackall
Hugh MacLaren
Ovidio Madera
Shawn Mahan
John Maier
Sarah Maize
Barbara Majors
Sandra Makowski
Claire Mangonon
Brittney Manion
Stacy Manns
Kyle Mantick
Sabaenia Marache
Kelly Marchena
Frye Margaret
Rebecca Marikano
Mark Marino
Susan Marley
Maria Marshall
Teresa Marshall
Tandi Marth-Lackey
Brandi Martin
Rebecca Martinez
Rodger Martinez
Tania Martinez-Okeefe
Becky Mascarenas
Charlene Masten
Heather Master
Kimberle Masterfield
Kayle Masters
Mark Matheis
Usha Mathew
William Mathews
Berg Matthew
Kelly Matthews
Tammy Matthews
Emily Maxwell
Tami Maxwell
Lisa May
Jeffrey Mayer
Joshua Maynard
Tara Maynard
Daniel Mayville
Missy Mazza
James McCabe
Desiree McCall
Joshua McCarty
Katie McClain
Tiffany McClintock
Melinda McCloud
Donald McClung
Lashaun McCollough*
Desiree McComb
John McComic
Travis McCord
Maria McCormack
Jenefer McCormick
Rebecca McCoy
Tanika McCray-Bellinger
Carol McCrea
Heather McCue
Michael McCurdy
Kevin McDonal
Dexter McDougle
James McDuffie
Eryn McElroy
Daneen McGarry
Yulanda McGaughy-Holman
Sherry McGill
Ryan McHargue
Michael McHenry
Brandie McKain
Timothy McKay
Sally McKean
Kimya McKeithan
Michael Mcneil
Tracy Medellin
John Medici
Raquel Mendoza
Victor Mercado
Marysol Mesa
Heather Michaels
Sophia Miguel
Adolphus Miller
Stephanie Miller
Tonya Miller
Raquel Milligan
Charlotte Mitchell
Rachelle Moeller
Mitchell Moncel
Isaiah Monroe,Jr.
Brandon Moore
Donna Moore
Jennifer Moore
Saquetta Moore
Theresa Moore
Deborah Morales
Ashley Moran
Nicole Moran
Adara Moreno
Angela Morris
Tina Morris
Jay Morrow
Joseph Mortensen
Patrick Morton
Melissa Mosby
Melissa Moss
Herman Mosteller,Jr.
Hicham Moujahid
Nayeri Moumdjian-Harboyan
William Moyer
Megan Munzert
Valerie Murdock
Angelique Murphy
Philip Mutter
Caron Myers
Joyce Nebrida
John Neciosup
Julie Nelson
Mary Neubauer
Rebecca Newell
Michelle Newman
Blake Nicholas
Lori Nickey
Katrina Nilsen
Monica Noedel
Sehar Noor
Sandra Norris
Heather Nottingham
Amanda O'Berry
Jacqulyn Obrien
Catherine O'brien
Debra Ochsner
Robert Oden
Beverly Odom
Harold Ofstie
Valerie Ogden
Karin Omberg-Arnold
Sarah O'rourke
Susan Orozco
Cheryl Orsan
Stephen Ortiz
Jessica Osborne
Joseph Osborne
Patrick Ostbloom
Jessica O'Tool
Alicia Owen
Elizabeth Owens
Sharee Owens
Jesse Owings
Amber Packard
Heather Palmer
Heather Paris
Pamela Parmenter
Tamara Parsons
Audria Patrick
Alyssa Pattinson
Michelle Paul
Sherry Peace
Sherry Peavy
Brian Pena
Debra Pena
Madalyn Penhollow
Sheryle Perkins
Diane Perry
Misty Perry
Amanda Pete
Joel Peterson
Lori Peters-Sneed
Lance Petrich
Joan Phillips
Stuart Phillips
Lori Phippin
Heather Pickett
Hilda Pickney
Cassandra Pierson*
Michael Pina
Antonio Pipo
Preeti Plaha
Michael Poindexter
Deborah Pool
Tarnet Porter
Jeffrey Posival
Margaret Powell
Mary Pozdol
Jeremy Preister
Michelle Price
Ryan Price
Christine Priester
Carol Primo
Rykiel Pritchett
Kimberly Procknow
Sharee Provins
Maria Prpich
Patricia Puliah
Luis Pulido
Keith Quarles
Elaina Raab
Ottens Rachael
Jeffrey Radcliff
Emily Ramsey
Lesley Ramsey
Javier Rangel
Holly Ray
David Reavis
Candice Reeder
Hadley Regan
Eric Reising
Paul Reitano,Jr.
Dillard Remines
Joyce Respers
Cynthia Reyes
Annette Reynolds
Travis Reynolds
Chasity Rhodes
Janiece Rhodes
Harvey Rice
Kevin Rice
Pamela Richard
Coy Richards
Emilio Richardson
Mark Richardson
Sanoiba Richie
Monnencia Riley
Patricia Rimkunas
Angela Rimmer
Kimberlie Rivera
Ashley Rivers
Tracey Roach
Marsha Roache
Kathryn Robbins
Geoffrey Roberts
Jessica Roberts
Debra Robertson
Shannalee Robicheaux-Janik
Janet Robin
Chantalle Robinson
Chenita Robinson
Meghan Robinson
Nedra Robinson
Heather Robison
Jill Rocha
Arnette Rodgers
Lindsay Rodgers
Alvaro Rodriguez
Casandra Rodriguez
Ethel Rodriguez
Felicia Rodriguez
Jose Rodriguez
Katherine Roemer
Sarah Roepke
Christine Rogers
Cindi Rogers
Linda Rogers
Timothy Rollins
Deborah Romans
Laura Root
Victor Rosado, Jr.
David Rosamond
Bonnie Rosenfeld
Dolores Ross
Amberlee Rossi
Terri Rosso
Douglas Royston
Sharon Rucker
Kurt Rugenius
Gershon Russell
Otis Sadler
Leshawne Safford
Miguel Salazar
Robert Salinas
Mira Salisbury
Thomas Salisbury
Katherine Sallas
Michael Salyer
Cristal Sanchez
Dorothy Sanchez
Pedro Sanchez
Madaline Sanders
Marissa Sanders
Teresa Sanders
Cynthia Santellan
Christopher Santos
Sweeney Santos
David Santos,Jr.
Anastasia Sarantopoulos
Roland Sass
Meghann Sauder
Debra Saur
Stephen Savage
Tywanna Savage
Melanie Savysky
Sharon Scales
Sylvia Scharnow
Lauren Scheer
Samantha Schmid
David Schoen
Justin Schramm
Alan Schroeder
Kristie Schwark
Dennis Scott
Dominique Scott
Jerry Scott
Mountain Scott
Lora Seabury
Chandra Seal
Elizabeth Seale
Cassondra Searight
Stephanie Sejersen
Angela Selby-Pagan
Tomeka Self
Brandie Selover
Michael Semana
Camille Serrano
Lynda Severson
Jeff Shackelford
Jeffrey Shaeffer
Kenneth Shaffer
Susan Sharp
Murphy Sharyl
Ann Sheffield-Seaton
Jannie Shelnutt
Anthony Shepherd
Rae Sherk
William Shields
Kathryn Shrader
Gregory Shrouder
Ashley Shugart
Chad Shultz
Amanda Siemen
Jeffrey Simmons
Tracy Simonetta
Heather Simpson
James Simpson
Sukhdeep Singh
Stephanie Singleton
AmberRose Sky
John Slavonik
Lori Smeltzer
Joseph Smiley
Becky Smith
Dani Smith
Janie Smith
Jonathan Smith
Joshua Smith
Krystal Smith
Lakia Smith
Nicholas Smith
Paula Smith
Roseanna Smith
Tiffani Smith
Trena Smith
Trenton Smith
Brandi Snider
Jeremy Snow
Dawn Snyder
Thomas Sotomayor
David Sowards
Latanya Span
Jeffrey Speder
Victoria Speece
Keary Speer
Malea Speight
Hilary Spencer
Lynette Speroni
Lakita Spiceson
Darryl Spitzer
Joy Spriggs
Teresa Sproles
Lindsey Stamsek
Jonathan Stanifer
Jeremiah Starks
Gerald Steele
Kandie Stephens
Melanie Sterling
Andrea Sterling-Queen
Shannon Stoddard
Theresa Stoffer
Bradley Stokes
Mary Stone
Rachael Stonebraker
Daisy Stout
Gary Strait
Jordan Strange
Randy Street
Carina Stringfellow
King Stuart
Jeffrey Sturm
Iolanda Suamataia
Barbara Suerken
Zachary Summy
Elisa Surowiec
Christalle Suttles
Adrian Swain
Vickie Swanson
Jerrell Sweeney
Leigh Ann Sweeney-Saville
Stephan Swimmer
Mary Switras
Lance Swofford
Fonofono Taafua
Adam Tandez
Patrick Tate
Azara Taylor
Byron Taylor
Deanna Taylor
Grim Taylor
Mary Taylor
Tanya Taylor
Christopher Teixeira
Esther Tenenbaum
Jacquelyn Terrell
Ross Terry
Julia Teska
Darla Theiss
Jennifer Thibeault
Chandra Thomas
Maria Thomas
Nicolas Thomas
Shane Thomas
Shawna Thomas
Scott Thome
Joyce Thompson
Marissa Thompson
Samantha Thompson
Stephanie Thornsbury
Sarah Thornton
Sanganyika Thornton*
Cynthia Tomei
Christina Tompkinson
Amber Toomey
Kirsten Torbert
Raphael Torres
Diane Townsend
Shanquetta Townsend
James Trader
Anthony Tran
Danny Tran
Sky Tresaugue
Elinor Troche
Robert Tschida
Patricia Turner
Suzy Turner
Whitney Turner
Dante Tyler
Quincy Tyson
Krystellene Uikirifi
Mele Ume
Don Uncapher
Michelle Underhill
Gayle Upson
Lana Urey
Samantha Van Daley
Angela Van Ness
Jacob Van Wagoner
Beth Vance
Raydena Vandam
Craig Vargas
Efren Vargas
William Vaughn
Melissa Vega
Vanessa Velez-Cruz
Leticia Vericker
Keith Vidal
Russell Vierra
KRISTIE VILI
Alfredo Villarreal
Verma Villegas
Dorothy Vincent-Greene
Kristin Vinecke
Casey Wade
Victor Wade
David Wagner
Brenda Walden
Whitney Walker
Hope Walker-Williams
Tamara Wall
Alicia Wallace
Carmen Wallace
Taylor Wallen
Cari Wandrey
Adrienne Wanless
David Ward
Isaac Ward
Nicole Ward
Ashley Warner
Joseph Warner
Gabriel Warren
Crystal Washington
Sonja Washington-Stuart
Elliot Waterkotte
Jamie Watson
Stephanie Watson-Haynes
Michel Weakley-Rogers
Paula Weaver
Bennie Webb
Timothy Webster
Elizarose Weil
Daylynn Weinberg
Sara Welch
Matthew Weller
Chris Wells
Valarie Wells
Derek Westfall
Jamie Wetzel
Ashley White
Nancy White
Faye Whitehead
Marcia Wilcox
John Wilde
Sarah Wiley
Tal Wilk
Micah Wilkerson
Alana Williams
Billie Williams
Christi Williams
Formosa Williams
Hermina Williams
Jennifer Williams
LeChelle Williams
Rodney Williams
Sheahan Williams
Louis Wilmoth,IV
Cheryl Wilson
Elisha Wilson
Kathy Wilson
Rose Wilson
Tiffany Wilson
Wayne Wilson
Camille Wimbley-
Kevin Winn
Evelyn Winston
Scott Wise
Rebecca Woerner
Alisha Wofford
Kathleen Wolfe
Alexandra Wood
Heather Wood
Artiesa Woods
Gary Woods
Leslie Woods
Sherrie Woods
Mary Woodson
Sheena Works
Janae Worrell
Jammie Wozniak
Daniece Wright
Kenneth Wright
Nicole Wright
Sharita Wright
Jill Wunderlich
Vie Wyatte
Patrick Wycoff
Hassan Yapul
Timothy Yates
Barry Young
Caroline Young
Jo Zeimet
Cecilia Zendejas
Debra Zimmerman
Jonathan Zimmerman
Larry Zimmerman
Kari Zohfeld

Tiffiny Aaron
Christine Abbott
Jessica Abbott
Lorie Abbott
Hannah Abdanan
Sharon Acree
Aneesah Adams
Brandon Adams
Stephanie Adams
Tammy Adams
Kimberly Adkins
Michelle Adler
Jose Aguilar
Serwa Agyeman
Brianne Ahlquist
Elizabeth Ajayi-Bridges
Sabrina Akins
Andrea Albergottie
April Alexander
Jeffery Alexander
Jonathon Allen
Stephanie Allen
Tiffany Allen
Nellie Allen-Logan
Dianna Allshouse
Brandon Amacker
Todd Amos
Ashley Anderson
Janet Anderson
Janice Anderson
John Anderson
Paul Anderson
Alicia Anderson
Saundra Andre'
Jayme Andrews
Margaret Anglin
Beth Ann
Mary Ann
Shawntay Anthony
Joyce Anusiem
Miguel Aponte
Tashawna Archer
William Archer
Eleonor Arehart
Jenna Arends
Elizabeth Arketa
Enoch Armah
Leif Arnesen
Jessica Arnold
Kristi Arnot
Christopher Arrigo
Sherri Artrup
Virgie Ashley
Marla Atcitty
Michael Austin
Janelle Avila
Lauretta Avina
Stacey Baakko
Stephanie Backer
Layla Baem-Bugado
Helen Bailey
David Bain
Rami Bajis
Demetria Baker
Sondra Baker
Tamesha Baker
Joan Balagasay
Amy Baldwin
Rahjohn Baldwin
Valerie Baltzer
Denise Banks
Erika Banks
John Banks
Kevin Banks
Roland Barber
Vicky Barberg
Bradley Barnes
Glenn Barnes
John Barnes
Velissa Barr
Michael Barrett
Christina Bartelt
Heather Barth
Alan Bartlett
Joy Bartos
Sobia Bashir
Harriet Bastian
Tacarla Battle
Corey Baxter
Emma Beard
Meghan Beck
Stephen Beck
Gary Beckford
Angela Beckner
Debra Beeson
Amanda Beitz
Karen Beland
Karen Belcher
Stephanie Belcher
Scott Belfuri
Frances Bell
Dorothy Bellcour
Lewis Bellcour
William Benedict
Jennifer Benitez
Alisha Bennett
Chez Bennett
Lyndsey Bennett
Michelle Bennett
Elizabeth Bennigsdorf
Jacquelyn Berke
Ana Bermudez
Laurie Bessette
Lina Betancourt
Ann Bethin
Dori Bethoulle
Amy Beute
Bobbi Bevers
Sireana Bickham
Jillian Binsfield
Ruth Bird
Kassandra Bishop
Michelle Black
Ricardo Black
Edward Blackmon
Jennifer Blackmon
Virginia Blackwell
Leonard Blakeney
Brenda Blanchard-Kooser
Kimberly Blevins
Wayne Bliss
Terry Block
Sue Bloom
Karah Blunk
Zernial Bogan
Eric Bogguess
Arlene Boilore
Justin Bolden
Lindsay Bolton
Christina Bomgardner
Constance Bond
Curtis Bond
Alisha Bonifant
Nicole Bonner
Bradley Boon
Amanda Borchardt
Kelly Borre
Travis Borremans
Daniel Borton
Laura Boswell
Geraldine Boucher
Lisa Bowman
Lloyd Bowman
Edmund Boyce
Naomi Boyd
Ernest Bracey
Sheldon Bradberry
Jamie Bradford
Kimberly Bradford
Diane Bradley
Latoya Bradley
Mack Bradley
Nicole Bradley
Jennifer Bradshaw
Deanna Braggs
Matthew Brahm
Kristan Branch
Richard Brand
Jessica Braswell
Michelle Brecker
Kamela Breeding
Lonna Breshears
Cheryl Brewer
Anna-Marie Brickner
William Bridgewater
Rebecca Bright-Jones
Elizabeth Brocksmith
Calvin Brooks
Lesley Brooks
Richard Brooks
Kathy Brossette
Scott Brough
Amanda Brown
Denise Brown
Duane Brown
Jacquetta Brown
Jaime Brown
James Brown
Katina Brown
Melissa Brown
Noni Brown
Shanda Brown
Suzanne Brown
Timothy Brown
Tonya Brown
Victoria Brown
Rebecca Browning
Leslie Bruno
Bryan Brunsting
Deborah Bryant
Jessica Bryant
Robert Bryant
Kathy Buerk
Daniel Bulla
Debra Bunszel
Johanna Burke
Lenreya Burke
Charles Burks
Todd Burns
Victoria Burns
William Burns
Sara Burroughs
Sharon Burrows
Lana Burske
Timothy Burton
Jennifer Bush
Immaculate Busingye
Latonia Butler-Clark
Lorrie Byers
Julian Byrden
Kathryn Cacia
Marjorie Cagley
Erica Cairns
John Caldwell
Marcus Calhoun
Ian Calvert
Michelle Camara
Josue Camejo-Comacho
Cherice Cameron
Camille Campbell
Keith Campbell
Lori Campbell
Ragan Canfield
John Cannon
Marilyn Cardillo
Chris Carlisle
Stacy Carpenter
Stephanie Carr
Joe Carranza
Diana Carrejo
Angela Carrier
Tasha Carringer
Lisa Carroll
Allys Carstensen
Marissa Cartagena
Alfred Carter
Shoshana Carter
Chase Cartwright
Tawanna Cason
Lora Cassity
Vincent Cassone
Ashlie Castaldo
Elva Castillo
Gloria Castillo
Lorena Castillo
Rachel Castillo
Joseph Castro-Larsen
Leslie Cathey
Erica Cathro
Nicole Cavazos
Joann Ceasar
Steven Champion
Ellis Chan
Richard Chappel
Kristin Chappell
Dominique Charles-Martin
Roshaun Charleston
Michael Charvat-Jobson
Radley Chase
Marta Chavez
Maricela Chavez-Gallegos
Antonio Chavis
Marc Chinama
Richard Cinalli
Charles Clark
Latavia Clark
Lynn Clark
Michael Clark
Sharon Clark
Valerie Clark
Geraldine Classen
Rashida Clayborne
Doris Clayton-Davis
Monica Clayton-Moore
Amber Clifford
Mary Clubb
Deron Coaxum
Keesha Coaxum
Katherine Cobb
Rodney Cochran
Amanda Coder
Loretta Codner
Lisa Cohen
Wesley Cole
Oliver Coleman
Jenayia Collins
Patrick Collins
Roberto Colon
Daryl Colyer
Dena Combs
Michael Combs
Al Comeaux
Nikole Compher
Jose Conchas
Courtney Conner
Sandra Conner
Tiffany Connor
Barbara Cook
Cynthia Cook
Elizabeth Cook
Shamari Cooke
Shalyn Copas
Beth Coppersmith
James Coroy
Andrew Correira
Lucas Corriea
Veronica Cortez
Cassandra Courtney
David Coverdill
Amanda Cox
Carolynn Cox
Michelle Cozad
Jerry Cragle
Douglas Crane
Efrem Cray
Meagan Cray
Erin Crews
Lateka Crigler
Brian Crimmins,
Sandra Cronin-Tassi
Shannon Crosby
Wintress Cross-Brown
Michael Crowley
Melinda Crown
Lisa Crusberg
Kelly Cruse
Brandon Cruz
Susan Cruz
Jonathan Culverhouse
Tanya Cumbee
Beyyinah Cunningham
Catherine Cureton
Brett Curran
Karen Curry
Melvin Cushman
Elizabeth Cuthbertson
Shauna Daley
Justin Daly
Robin Dalziel
Kimberly Dana-Yepez
Ashlee Daniel
Melissa Danielczyk
Alkina Daniels
Tamara Darden
John David
Janet Davidson
Ashley Davis
Chaya Davis
Crystalyn Davis
Glenda Davis
Jeanne Davis
Katherine Davis
LaRhonda Davis
Melissa Davis
Nancy Davis
Perla Davis
Rebecca Davis
Zena Davis
Rose Davis-Dietschier
Stephani Dayton
Mark DeAugustine
Rebecca DeBlaey
Robert Decker,
Anthony Deen
Deborah Delaney
Chachere Delaurente
Jessica Delgado
Joy Demaris
Christina Den-Ouden
James Dent
Christopher Derubba
Felicia Deshotels
Carol Dettleff
Jeff Deutsch
Jessica Devlin,
Theresa Dewild
Carlos Diaz
Emilia Diaz
Cynthia DiCicco
Teresa Dickerson/Vaughn
Mark Dimaggio
Mari Dingus
Edward Directo
Jason Dively
Veronica Dobbs
Kellie Dodds
Erin Dolan
Steven Dolengewicz
Lisa Domenech
Angelina Dorsett
Debra Dorsey
Shelia Dotson*
Donna Douglas
Holli Doyle-Sautbine
Jessica Doyon
Karran Drake
Heather Droessler
Krista Druken
Miriam Duarte
Zeyry Dubon
Sylvia Dudley
Rachel Duesler
Patricia DuFon
Mandi Dumlao
Jennifer Duncan
Joanna Duncan
Tiffany Duncan
Joyce Dunham
Danielle Dunker
Krista Dunn
Keith Dunton
Jessica Dupee
Lorna Durish
Tammy Durrant
Brian Dutz*
Joel Dyer
Michael Dyer
Dionne Eaddy
Timothy Eakes
Lara Earin
Rebecca Echols
Charis Echterling
Amelia Eckert
Charles Edgerton
Anna Edwards
Patricia Effenberger
gregory eich
Nikole Eldridge
Angela Elliott
James Elliott
Maureen Elliott
Candace Ellis
Courtney Ellis
Denicia Ellis
Elizabeth Elsmore
Guillermo Emanuelli
David Emert
Carlota Endinger
Michael Engelsgjerd
Elizabeth Engmann
Sarah Eppink
Dawn Erausquin
Ha Ericka
Arthur Espinoza
JaNaye Estlick
Dion Ethell
Nicole Etter
Angelina Evans
Dwayne Evans
Martin Evans
Ricky Evans
Ynetha Evans
Melissa Everage
Nataliya Fabrje
Tamika Faison
Reika Faust
Rachael Felix
Cynthia Felker
Denine Fernandez
Marcia Fervienza
Pedro Figueroa
Raquel Figueroa
Vincent Finlay
Ricardo Fischer
Aiyanna Fitzgerald
Christy Flanagan
Juan Flores
Mark Flores
Victor Flores
Rasheedah Floyd
Heath Fluent
Anne Foglio
Amy Fordham
Amber Fore
Cassie Forrest
Michele Fort
Colleen Fortin
Kyle Fortune
Amanda Fowler
Fatimah Francis
Joann Fratarcangelo
Kimberly Frazer
Kimberly Freel
Aimee Freeman
Jasmine Freshley
Adam Frezza
Melinda Fries
Jennifer Frost
James Fuentes
Christopher Fuller
Molly Fuller
Sheryl Fuller
Linda Funderburk
Dawn Furgason
Rodney Gaither
Devra Galarza
Amanda Galetka
Tina Gamboa
Ernesto Garcia
Gary Garcia
Keisha Garcia
Frederick Garday
Denise Gardiner
Amanda Gardner
William Gardner
Daniel Garibay
Joshua Garner
Vicky Garner
Laurie Garnes
David Garrett
Joshua Garry
Lisa Gateley
Maria Gay
Nicole Gaynair
Jessica Gemmel
Elton George,
Diane Gerberding
James Gerkin
Debra Gernhart
Ryan Gewinner
Lisa Gheno-Cuevas
Joan Gianni
Mark Giarrizzo
Stacey Gibbons
Neysha Gibson
Brandey Giles
Dana Gillespie
Julie Gilmore
Dennis Givens
Jessi Glass
Aaron Gleason
Diana Glynn
Janet Glynn
Becky Goins
Jermaine Goins
Patricia Goldberg
Sharon Goldman
Jayne Goldstein
Tina Goldstein
Wendy Goldsworthy
Leonard Gonzales
Sommer Gonzales
Daniel Gonzalez
LaDawna Gonzalez
Cory Goodall
Scott Goodin
Teague Goodvoice
Shatae Gosby
Cindy Gose
Vicky Gouliard
Keith Grammer
Jennifer Grant
John Grant
Benedicta Graves
Michael Gray
Amber Green
Charla Green
Charlotte Green
Erika Green
Marketia Green
Michelle Green
Teresia Green
Brenda Greene
Meghan Greene
Beckie Griesbach
Erich Griessmann
David Griffin
Hope Griffith
Donna Grohsmeyer
Jodi Groth
Alexis Grullon
John Gudonis
Mathew Guest
Denise Guilbeault
Stephanie Habersham
Sheria Hackett
Gregory Hackworth
Lavette Hale
Beth Haley
Andrea Hall
Benjamin Hall
Cristina Hall
Kenosha Hall
Shanesha Hall
Jack Hamilton
Lawrence Hamilton
Trudy Hamilton
Michelle Hamlet
Patrina Hammond
Brenda Hancock
Kelly Hanlon
Jerome Hannon
Ann Hanson
Sheila Hardcastle
Beverly Hardeman
Bambi Harlin
Felicia Harper
Robert Harper
Gail Harrie
Amanda Harris
Keaira Harris
Samone Harris
Scott Harris
Ronald Harris,
Marcel Harrison
Jocelyn Hartivgson
Priscilla Hartung
Chan Has
Christina Hass
Christina Haver
Jennifer Hawkins
Susan Hawkins
Tanja Hawkins
Raymond Hay
Rodney Haynes
Tracey Haynes
Todd Haywood
Timothy Heater
Malia Heath
Kimberly Hehamahua
Megan Hellmann
Jennifer Henderson
Jessica Hendrix
Toyyanka Henry
Tina Hensel
Larry Hermes
Jessica Hernandez
Anne Herring
Kaliko Herrod
Amanda Hertig
David Hickox
Tammy Hicks
Jason Higgins
Jeffrey Higgs
Hazel Hill
Temeka Hill
William Hill
Shenitha Hinton
Terri Hinton
Deana Hirte
Donna Hoang
Tracie Hodge
Elisabeth Hodges
Suzette Hodock
Joseph Hoffpauir
Christi Hogan
Shannan Hohensee
Connie Holland
Amy Holloway
Nancy Holm
Eric Holsey
Antwon Holt
Myra Holt
Mario Holten
Christopher Holton
Gregory Holtz
John Hone
Shannon Hood
Darius Hooks
sara Hoopes
Jackie Hooten
Benjamin Hoover
Talia Hopkins
Nicole Horgan
Theresa Horne
David Horvath
Sandra Hosier
Brenda Houck
Cheri Houston
Jordan Houston
Cherie Hovanec
Tifphany Howard
Morgan Howe
Benjamin Howell
Nancy Hower
Susan Hrbek
Kimberly Huber
Rajiv Hudek
Andrew Hudnall
David Hudnall
Amy Hudson
Sherry Hudson
Daniel Huff
Gloria Huffcutt-Reimer
Eric Huffman
Donald Hughes
Rebecca Humphries
Nicole Hutchcroft
Stephen Hutton
Melinda Inglis
Lynn Isales
Cynthia Ismail
A'Kasha Jackson
Christopher Jackson
Daniel Jackson
Kimberly Jackson
Zenetta Jackson
Brian Jacoby
Sarah Jaecks
Tiffany Janow
Kristen Jansen
Diane Jeanette
Zenneah Jenkins
Robbin Jennette
Charlene Jiles
Daniel Jimenez
Alan Johnson
Angela Johnson
Aretha Johnson
Berlinda Johnson
Brandy Johnson
Christopher Johnson
Dustin Johnson
Joseph Johnson
Kim Johnson
Lorenzo Johnson
Elizabeth Johnson- Hudgens
Sandi Johnston
Ashley Jones
Charles Jones
Desmond Jones
Eric Jones
Ethel Jones
Everette Jones
Harriett Jones
Judith Jones
Noel Jones
Philip Jones
Amy Jordan
Paula Jordan
Richard Jordan
Stacey Jordan
Tayoka Jordan
Kerri Joseph
David Joyner
Veronica Juarez
Jennifer Juliano
Andrea June
Yoongoo Jung
Razel Junne-Ona
Brianna Jurek
Remmie Juwle
Julia Kacarka
Christy Kachline
Timothy Kaftanic
Robert Kanaski
Rachel Kane
Paula Karges
Dennis Kassan
Amanda Kasun
Kimberlin Katayama
Lucy Katz
Kathleen Kay
Jessica Keel
Danessa Keener
Nicole Keffer
Matt Keitges
Shaun Keith
Steven Kellogg
Danielle Kelly-Gregory
Kimberly Kennard
Karla Kenney
Alexis Kibler
William Kile
Donna Kilgore
Ernest Kindle
Timothy King
Monique Kingharper
Aubrey Kinzer
Jason Kioh
Jessica Kirksey
Emily Kitchen
Jessica Kittrell
Kristina Klepadlo
Dennis Kleyh
Ryan Kleysteuber
Gary Kluver
Nicole Knight
Tron Knik
Allison Knott
Deborah Knuth
Boni Koch
Jennifer Kolesnikovas
Shannon Komor
Brittany Koritz
Warren Koslowski
Edward Kostillo
Merritt Kracker
Larissa Kraft
Kevin Kruse
Laura Kruse
Nicholas Kruse-Wright
Stephen Kuhn
Rebecca Kulick
Monte Kunkel
Holly Kunz
Lisa Kunz
Gerald Kuykendall
Brenda Labranche
Angela LaCroix
Tia Laflesh
Christina Lage
Walter Lall
Melissa Lance
Kathleen Lancia
Delphine Landrum
Miracle Lane
Penny Lane
Julie Langham
Brenda Langley
Gloria Langley
Larry LaPorta
Sandra Larzelere
Janet Lasan
Aaron Lathrop
Mary Lavaque
Andrew Lawrence
Andrea Lawson
Tanya Lawson
Marissa Lay
Kevin Layne
Huy Le
Kristina Le
Karen Leach
Justine Leake
Courtney Lease
Donna Leclair
Melissa Ledesma
Holly Lee
Russell Lee
Saundra Lee
Jason Legere
Peter Leibham
Amanda Leidecker
Shelley Leno
Stephanie Lentell
Regenia Leonard
Sheri Leonard
Jami Lester
April LeVasseur
Celia Lewis
Jack Lewis
Paul Lewis
Treina Lewis
James Lewis,
Beatriz Lezameta-Medina
Tamara Lidster
Yvonne Lindus
Christine Linke
Jeffrey Linton
Jack Linzay
Nicholas Lipisano
Brittany Lippincott
Anthony Lipsie
Carolyn L'Italien
John Lock
Cassie Lockhart
Summer Lomax
Stephanie Lomax*
Jaime Long
Larry Long
Shirley Long
Tiffany Long
Yedda Long
Sandra Longcor
Dorsey Lonsinger
Maria Lopez
Mary Louise
Juanita Lovejoy
Amy Lovelace
Paula Lowery
Maya Lucas
Christine Luce
Matthew Luensmann
Deanna Lukich
Karen Lynch
Paula Lynch
Courtney Lynn
Eric Lyons
Renee' Lyons
Jonathan Mabie
Gweneth MacFadyen
Wilmart Mack
Akira Mackel
Sheilda Madkins
Jennifer Madriaga
Betty Mae
Kenyatta Maggitt
Andrew Mallace
Danielle Mancuso
Margaret Mangold
Yolonda Mann
Christine Manning
David Mansfield
Yenny Mares
Ann Marie
Yessica Marks
Jessie Marmolejo
Jonathan Marshall
Teresa Marshall
Tiffaney Marshall
Kelly Marston
Jennifer Martin
Marina Martin
Rebecca Martin
Sadiqa Martin
Emily Martinez
Irma Martinez
Karina Martinez
Luana Martino
Scott Masino
Kristin Masterson
Shelly Mathewis
Melissa Mathews
Terrence Matthews
Katherine Maurer
Tracy Mayle
Raumond Mayo
Mario Mazzuca
Richard McCafferty
Stefanie McCain
Tammy McCarn
Amber McCarty
Michael McClellan
Carrie McClendon
Ryan McClimon
Monty McCollum
Shalonda McColm
Nakeyia McCowan
Alison McCoy
Doni McCullough
Michelle McCullough
Rebecca McCune
Elizabeth McCurry
Timothy McDonell
Shareece McDowell
Lori McElroy
Demetria McFadden
Cole McFarren
Crystal McGaha
Deborah Mcglennon
Michael McGruder
Eva McHenry
Lonnie McIntyre
Adrian McKenzie
Timothy McKinley
Daron McKinney
Michele McKinney
Rosetta McKinnon
Kimberly McLaughlin
Mark McLean
Wanda McLeod
Erin McLoughlin
Christina McManus
Rebecca McMurray
Kimberly McNeal
Shelly Mcneal
Tracey Mcneill
Brandon McTeer
Michale Medina
Onelia Medina
Paula Meeks
Amanda Mejean
Jacqueline Melendez
Viridiana Mendez
Scott Menhennet
Deborah Mentink
Weiner Merchant-Crumbly
Michael Merrell
Brandon Merry
Helena Metcalf
Ondrae Meyers
Stacey Mezenen
Timothy Middleton
Catherine Miletta
Stacia Millard-Bird
Amber Miller
Catherine Miller
Christina Miller
Donna Miller
Leah Miller
Myka Miller
Robert Miller
Timothy Miller
Catherine Milone
Crystal Miner
Kari Miner
William Minik
Anna Minkova
Renikko Minniefield
Tori Moffit-Nelson
Helene Molnar
Jennifer Monroe
Brenda Montgomery
Ruth Moody
Sean Mooney
Christina Moore
Kendra Moore
Mary Moore
Patricia Moore
Theresa Moore
Tykekia Moore
Jennifer Moore
Swati Moradia
Angela Morawa
Anita Morgan
Allyson Morin
Jessica Morkert
Janet Morris
Jessica Morris
Joshua Morris
Scott Morris
Dustin Morse
James Moser
Heidi Mosher
Sarah Mota
Russell Motes
Wayland Moy
Nelson Muhammad
Amber Munro
Kimeca Murray
Scott Murray
Tony Musgrave
Shirley Musial
Matthew Mustico
Ida Mutchie
Shannin Mydland
Jared Myers
Tavon Myers
Nicole Nabieu
Denese Narayanan
Valerie Nash
Heather Nasypany
Kimberly Neal
Sherry Neeland
Erik Neiman
Denise Nelson
Jessica Nelson
Tamma Nelson
Gloria Nesich
Mariam Netanel
Jennifer Netherton
Douglas Neudeck
Rhonda Newberry
Katie Newsome
Gennadiy Nichiporuk
Ronneesha Nichols
Katherine Nickell
Annie Niebuhr
Kenneth Niederhauser
Rebecca Nighswonger
Cindy Nissen
Alan Noche
Rebecca Noel
Dina Norby
LaVita Nunnery
Rebecca Nutter
David Oberhoffer
William OConnor
Vonceil Olds
Nancy Oliva
William Oliver
Kimberly Olortegui
Nancy Olson
James Oreilly
Priscilla Orlando
Latonja Osborne
Rachel Ostrow
Nikita Otto
Shanell Owen
Kamala Owens
Nicole Owens
Robyn Oxner
Wendy Pack
Cynthia Padnuk
Maryann Pagan
Darci Paisley
Susan Pallares
Lavinia Pandis
Pamela Paradis
Philip Parise
Lindsay Park
Kristine Parker
Lamando Parker
Crystal Parks
Deborah Parks
Jessica Parks
Monica Parks
Raynette Parks
Yolanda Parra
Kimberly Patterson
Heather Paukner
Sonya Paul
Deserae Pauls
Christie Pavlock
Jeffrey Payne
Kendra Payne
John Pearson
Lori Pearson
Stephanie Pearson
Robert Pecic
Illyasha Peete
Sumer Pellett
Neil Peltier
Paula Peltier
Madalyn Penhollow
Jacqueline Penn
Debra Pennock
Brett Penny
Alexandra Peoples
Jean Perdue
Iris Perez
Maria Perez
Jennette Perkins
Michelle Perkins
Beth Permenter
Adam Perone
Sabrina Perry
Angela Persons
Dawn Peterman
Deborah Peters
Jacob Peters
Michelle Peters
Nanette Peterson
Nadine Petties
Natalie Pettigrew
Marvin Phelps
Elizabeth Phillips
Roxanne Phillips
David Piccoli
Carlos Pichardo
Niemah Piggott
Christopher Pihir
Wynelle Piner
Tammy Plante
Jennifer Poe
Michael Poindexter
Quanita Pokolo-Hassell
Natasha Poling
Matthew Pollmann
Cara Pope
DeAnn Pope
Ashlea Porter
Diana Poteet
Dwayne Powell
James Powell
Pamela Powell
Terry Powell
McKinley Prado
Alvina Prasad
Jennifer Pratt
Maria Preciado
Gary Price
Michelle Price
Mindy Price
Tammy Price
William Price
Kimberly Prince
Belinda Pringle
Maria Privado
Stewart Proctor
Sharee Provins
Maria Prpich
Karla Prudhomme
Hillary Pugh
Holly Putt
April Quatrine
Jeffery Quillen
Miguel Quinones,
Marcus Quintero
Robert Racca
Maria Rago
Dora Rains-Sanders
Ermina Ramic
Yaritza Ramos
Yashira Ramos
Simone Ramsay-Smith
Sara Ramsey
Angela Raney
Kyle Ray
Brandon Raynes
Ashley Reddick
Jennifer Reed
Sarah Reeder-Cunningham
Richard Reeves
Alexius Reid
Judith Reid
Janice Reiff
Kathleen Reina
Marcia Reinhardt
David Reisig
Matthew Relle
Cheri Renfro
Judy Renwick-Lumpkin
Tonya Retherford
Cynthia Reyes
Michaela Reyes
Michael Reynolds
Billy Reynoso
Rebecca Reznick
Lisa Rice
Elizabeth Richards
Joel Richards
Robert Richards
Constance Richardson
Linda Richardson
Maria Richardson
Victoria Richardson
Latisha Richmond
April Rick
Kemberlyn Rickett
Candice Ridge
Sarah Riendeau
Alan Riffin
Toni Riggs
Kyrsten Rilling
Denise Ritter
Mark Ritz
Karla Rivera
Cheryl Rivers
Kashif Rivers
Nicole Roach
Megan Roberson
Andrea Roberts
Angela Roberts
Kayleigh Robertson
Derrick Robinson
Michelle Robinson
Miriam Robinson
Marketa Robinson
Vanessa Rockwell
Harriette Rodgers
Vanessa Rodgers
Maria Rodriguez
Ronald Rodriguez
Jennifer Roeben
Christine Rogers
La'Kia Roland
Edwin Romero
Oscar Romero
Roger Romero
Amy Rosalez
Carla Rose
Clinton Rose
Christopher Rossi
Keith Rossmiller
Yolanda Rountree
Elizabeth Rowan
Julianne Rowland
Monique Rudolph
Santiago Ruiz-Leon
Christopher Russen
Richard Russo
Alfred Russomano
Keisha Ruvalcaba
Sherry Ryan
Patricia Saenz
Marysella Saffron
Miriam Safir
Jeremy Salaver
Albert Salcido
Kayla Saldana
Juliann Salinas
Cemal Samsilova
Jaime Sanchez
Pedro Sanchez
Anthony Sanders
Booker Sanders
Michele Sanders
Robert Sandness
Shahram Sarwari
Deborah Satterfield
Lila Sauls
Phillip Savage
Raymond Scahill
Maureen Scarlette
Todd Scarpitti
Matthew Schenck
Elizabeth Schlabaugh
Christa Schlef
Kimbrilee Schmitz
Bobbi Schuermann
Theresa Schultz
Holly Schwieger-Hoak
Angela Scott
Michael Scott
Ruth Scott
Ryan Scott
Tamara Scott
Robert Seaton
Dennis Sebastian
Mark Seitz
Freda Semones
Jennifer Semro
Misty Serres
Lakisha Session
Shauna Setty
Chantal Severe
Kathryn Sevigny
Patricia Shackett
Tammy Shaffer
Mohammed Shakir
Sarai Sharkey
Zakiya Shaw
Kenneth Sheehan
Bradley Shelburg
Rae Sherk
Denise Sherrod-Wiggins
Dawn Shirley
Karin Shnorhavorian
Mark Shope
Christina Short
David Short
Dustin Short
Donna Sidden
Theresa Siebenlist
Parris Silvis
Douglas Simon
Tracy Simonetta
Carolyn Sims
Robert Sims
Dennis Singh
Bonnie Siracuse
Darrel Siver
Deborah Siwinski
Eric Skogen
Kevin Sledge
Melissa Small
Lisa Smid
Amanda Smith
Bianca Smith
Brandon Smith
Christopher Smith
Elizabeth Smith
Jaala Smith
Laurie Smith
Loni Smith
Marcellus Smith
Mechell Smith
Michael Smith
Michelle Smith
Rebecca Smith
Rhoda Smith
Shanna Smith
Tanya Smith
David Smith
Jennifer Smullen
Christopher Snyder
Corey Snyder
Shanita Somerville
Deborah Sonier
Raymond Soriano
David Sousa
Lori Southwell
Autumn Spangenberg
Clinton Speer
Christopher Spencer
Michelle Spencer
Rena Spinar
Tammara Spraggins
Patricia Spring
Jennifer Springer
Loretta Stabler
Angela Stacks
Kerrie Stahl
Sara Standel
Joseph Stanford*
Robert Stanger
Jennifer Stanley
Charisse Stark
Kathleen Stark
Shandi Starr
Kelli Stee
Cher Steele
Samantha Steele
Linda Stephens
Terri Stephens
Brad Stephenson
Melinda Stern
Heather Stevenson
Gillian Stewart
Jason Stewart
Joseph Stewart
Nathan Stewart
Robert Stewart
Angela Stichter
Christopher Stills
Sandra Stofa
Juanita Stone
Tamara Stotler
Jennifer Stotts
Richard Strack
Heather Strong
Mathew Stuesser
Theresa Stumpf
William Suber
Veronica Suda
Alejandra Sudbury
Irisneida Suero
Karen Sullivan
Kenneth Sullivan
Regina Sutton
Kimberly Swope
Johnathan Syner
Sheila Talavera
T.J. Tall
Rhonda Tangye
Latorrie Tanner
Tracey Tanner
Pamela Tanskey
Michael Tappan
Bill Tate
Charles Tate
Julia Tatro
Brandon Taylor
Ericka Taylor
Lesley Taylor
Michael Taylor
Yvette Taylor
Cyndra Templeton
Trevor Terrell
Dharmendrakumar Thakar
Bonnie Thomas
Deborah Thomas
Lejon Thomas
Maria Thomas
Patrick Thomas
Tamika Thomas
Trista Thomas
Bridgitte Thompson
Elizabeth Thompson
Kimberly Thompson
Kristen Thompson
Patricia Thompson
Kristynn Toliniu
Mark Tomaino
Wayne Tooker
Abdoul Toure
Ryan Tovar
Ronald Townsend
Melissa Trahan
Krystle Trautz
Cary Treanor
Jennifer Tress
Elizabeth Treu
Latasha Triplett
Elinor Troche
Michelle Trogdon
Dwane Trosclair
Deanna Trujillo
Garey Tucker
Terry Tucker
Nicholaus Tucky
Valerie Tuinei-Flora
Mais Tunkuda
Lisa Turk
Michael Turner
Pamela Turrentine
Michelle Twidwell
Katelyn Ugarph
Jeremiah Unger
Matthew Usterbowski
Justin Vallieres
Jennifer Van
Cynthia Van
Krystal Vanassen
Beth Vance
Pamela Vance
Michael Vanchieri
Robin Vanhof
Victoria Vann
Craig Vantrease
Andrea Vasquez
Lisa Vassell
Charlie Vaughn-Wilson
Dawn Vavroch
Margaret Veiner
Nancy Verrett-Rivers
Geoffrey Veytia
Robert Viether
Taylor Vincent
Bernard Viney
Christopher Viso
Rhoda Wagner
Aaron Walaitis
Christi Walker
Jean Walker
Kassorla Wall
Steven Wallace
Tracy Waller
Sandra Walley
Matthew Walsh
Mark Walton
Michael Walton
Erica Waltz
Jaida Ward
Jessica Ward
Demetra Warrior-Whittington
Damien Washington
Sonja Washington
Theresa Washington
Tieoni Washington
Windy Washington
Khafre Watkins
Ashley Watson
Janice Watson
Terri Watson
Monica Watts
Romona Watts-Ring
Nathan Weathersby
Mary-Kathryn Weaver
Linda Weber
Vanessa Weber
Kathryn Webster
Lindsey Webster
Chance Weidner
Janet Weier
Denise Weingand
Jessica Weismann
Christopher Wells
Annetta Wells-Starks
Joan Wemple
Mercent West
Vanessa Westberry
Kamie Wheeler
Rodney Wheeler
Cherisse White
Lashayla White
Preston White
Traseda White
Janen Whitehead
Carla Whitehorse
Robyn Whiteman
Ernest Whittaker
Vanessa Whittleton
Carmisha Wiggins
Keshana Wiggins
Kristina Wiggins
Sabrina Wilbur
Jeremy Wilhelm
Elyse Wilhm
Alonzo Wilkins
Lindsey Willard
Amy Williams
Brandi Williams
Christi Williams
Cody Williams
Dan Williams
Dana Williams
Dawn Williams
Deborah Williams
Donna Williams
Elizabeth Williams
Jessica Williams
Kimberly Williams
Kirhonda Williams
Linda Williams
Lloyd Williams
Melissa Williams
Richard Williams
Roxanne Williams
Telly Williams
Vickie Williams
Mary Williamson
Stacey Williamson
Sean Willis
Jessica Wilson
Marcella Wilson
Mary Wiltshire-Fields
Camille Wimbley- Hudspeth
Kelli Wing
Scott Witherell
Jill Wittenburg-Pasamihalis
Lee Wolfer
Destinee Wood
Lisa Wood
Amber Woods
Angella Woods
Deborah Woody
Danielle Worden
Latonya Worsham
Shaunna Wozab
Jody Wray
Debbie Wright
Troy Wright
Vanessa Wright
Natalia Yarmoshik
Cynthia Yates
Jonathan Yoder
Allison York
Angela Young
Barry Young
Larissa Young
Michael Young,
Melissa Yowell
Gregory Yukumoto
Leilani Yvellez
James Zakem
James Zangara
Amy Zelena
Susan Zell
April Zimmerman
Vanessa Zimmerman
Judi Zummach

John Aadland
Jeanette Abbas
Balkissa Abdoulaye
Marwa Abduljawad
Arlen Abella
David Aberle
Carolina Abreu
Joel Acang
Claire Acevedo
Maria Acevedo
Deanne Ackley
Ann Adams
Beverly Adams
Charles Adams
Janie Adams
Marilyn Adams
Amber Adamson
Takeida Adanijo
Michael Adedoyin
Craig Adelman
Valeria Agler
Maria Aguilar
Iyere Ahamioje
Shawn Akey
Jeannine Akiyama
Robert Alarid
Yannis Albana
Kevin Albert
Alan Albo
Crystal Albright
Cassie Alexander
Timothy Alexander
Benjamin Allen
Nicole Allen
Stacy Allen
Tiffany Allen
Yolanda Allen
Donald Alloway
Donnie Alston
Tunji Aluko
Canelita Alvarado
John Ambrosius
Lisa Anctil
Bruce Anderson
Lesley Anderson
Penny Anderson
Richard Anderson
Towana Anderson
Victoria Andrews-Webster
Amy Antcliff
Denise Aparo
Kevin Apgar
Robert Aponte
Amanda Apple
Jose Aragon
Matthew Argandona
Armando Argiz
Anthony Armand
Kevin Arnold
Tracey Arp
Cynthia Arroyo
Cynthia Ashby
Joycelyn Ashton
Rozhia Askari
Andrea Atef
Lucille Atienza
Prospero Atienza
Brenda Atkerson
April Atkinson
Kristy Aubry
Stacy Austin
William Autman
Rebecca Averill
Angela Ayers
James Babeckis
Rachel Bacon
Shawna Badillo
Kelsey Bagwell
Chad Bailey
Gary Bailey
Harold Bailey
Wendi Bailey
Amanda Baker
Angela Baker
Martha Baker
Elizabeth Baldwin
Rachel Ballinger
Jyl Bamberg
Stefanie Banister
Arjmand Bano
Kristyna Baptista
Ashlee Barberstock
Susan Bare
Jeremy Barker
Tamareica Barksdale
Douglas Barnes
Sherry Barnes
Paula Baron
Sherri Barone
Todd Barraza
Patricia Barrera
Alice-Dale Barrett
Catherine Barron
Jacqueline Barron
Scott Barrow
Tammy Bartlett
Lucia Bartoli
Amber Barton
Jo Ann Bartusik
Anthony Bassett
Kellie Basso
Brian Bates
Toshi Batteford
Lanotta Battle
Carolyn Baun
Jacquelyn Beagan
Carolynne Beal
Lakesha Beamon
Cristina Bean
Yvette Beasley
Barbara Beaufort
LaWanda Bebley
Felicia Becca
Debora Bechard
Joanna Becker
Kelly Becks
Roger Bedeker
Christopher Beebe
Marife Beeson
Jack Behner
James Bell
Julie Bell
Wendy Bell
April Bellamy
Antoni Bellavia
Frances Belli
Joseph Bellome
Bambi Beltran
Kaveen Benedict
Jason Bengel
Gloria Bennett
Patrick Bennett
Arma Bentley
Curtis Berg
Edward Berg
Marc Berk
Lyndon Berkley
Michala Bernal
Ashley Bernard
Pamela Berry
Alethia Bert
James Bessette
Kevin Bessy
Jennifer Beuter
Lans Bickford
Dale Biederman
Jennifer Billings
Bryan Birch
Cynthia Black
Erin Black
Gregory Black
LaShelle Black
Randall Black
Sonya Black
Amber Blake
Ann Blake
Thomas Blake
Roy Blanchard
Leslie Blevins
Terry Blevins
Charlene Blomberg
Andrea Blum
Kyra Blyden
Daniel Bogard
Renea Bohnen
Kimberly Bolam
Mary Boler
Karen Bolhafner
Mark Bommarito
Heather Bonham
Melinda Boots
Phyllis Booze
Cheryl Borg
Biagi Borrero
Johanna Boscarello
Douglas Bosted
Angela Bostick-Dixon
Rick Bostock
Charlene Bottorff
Paula Bouldin
Sara Bowling
Jorge Boyter
Carolyn Bozeman
Drazen Bozic
Herbert Bradford
Sheryce Bradshaw
Jonathan Brady
Tracy Branham
John Brant
Lola Brantley
Kristi Breder
Codie Brenner
Andrea Brewer
Lee Brewer
Megan Bridges
David Briggs
Melina Briones
Cheryl Broadhurst
Arthur Broady
Harmon Brody
Ryan Brogan
Darlene Bromsey-Cahill
Elizabeth Brooks
Lynn Brooks
Dawn Brower
Angela Brown
Brian Brown
Charisse Brown
David Brown
Delores Brown
Devin Brown
Eric Brown
Frances Brown
Joan Brown
Julia Brown
Karrie Brown
Kathleen Brown
Kevon Brown
Lenister Brown
Romeo Brown
Shontell Brown
Tiffannie Brown
Tyrone Brown
Veronica Brown
Virginia Brown
Vanessa Brownlee
Jacqueline Bruncke
Jeremiah Brunner
Carlton Bryan
Anna Bryant
Joseph Bua
Justin Buchholz
Gregory Buchman
Desire Buconyori
Robyn Bueckers
Reeshemah Bugg
Sandy Bullard
Dolores Bundy
Christopher Bunt
Tracey Burch
Amanda Burgess
Jennifer Burgess
Dolly Burgos
Domingo Burgos
Maria Theres Burkart
Travis Burke
Alicia Burken
Michelle Burkepile
Sheilah Burnham
Ellen Burns
Melissa Burns
William Burns
Toni Burnsed
Anna Burr
Kimberly Burrows
Darius Burwell
Connie Burzynski
Sandra Bustamante
Anna Butler
Renelle Butler
Latonia Butler-Clark
Marie Butler-Goble
Mark Byerley
Angela Bynaker
Karen Byrne
Leslie Byron
William Bythwood
James Caco
Joshua Cade
Adrianna Cadena
Christina Cahall
Megan Cahill
Angelia Cain
Donald Caison
Christine Calagna-Warren
Tara Caldwell
Avis Calhoun
Rebecca Callahan
Dawn Calloway
Samantha Cameron
Frank Campagna
Michael Campana
Andrea Campbell
Bonnie Campbell
Julie Campbell
Ladonna Campbell
Ronald Campbell
Manuel Campos
Michelle Candelaria
Manuel Cano
Tina Cano
Raymond Capetillo
Thomas Card
Michael Carew
Candice Carnegie
Jennifer Carnell
Prairie Carney
Ashley Carothers
Carolyn Carpenter
Joel Carr
Nalda Carr
Christopher Carson
Brandy Carter
Doris Carter
Tawnia Carter-Hanson*
Broderick Caselberry, Sr.
Myra Caserta
Stephanie Casias
April Cassella
Stefani Castillo-Santana
Ofelia Castro-Larsen
Jason Caudill
Vicki Caudill
Amy Cervantes
Joe Cervantes
Stephanie Cervantes
Renee Cervantez
Mary Chambers
William Chamlee
Barbara Chance
Tricia Chaney
Patrick Chapman
Warrington Chapman
Molly Chappel
Gary Charbonneau
Cornelius Chase
Shelly Chase
Crystal Chavez
Danielle Chavez
Willie Chavis, III
Ta-Me Cherry
Olegi Chertkoev
Ronald Chesney
Theresa Chesser
Shannon Chezick-Phillips
Karen Childress
Aron Ching
Brandon Chipman
Amanda Chiudioni
Teal Christen-Meyers
Ricardo Christian
Mallory Church-Hammond
Nicole Cicchini
Anna Cisneros
Kristin Clark
Leanne Clark
Subrinia Clark
Susan Clark
Darlene Classen
Anthony Clay
Kelly Clevenger
Daisie Cline
Alice Clonch-Hagler
Zelda Clune
Pamela Cobian
Jose Cobian, Jr.
Patricia Cochran
Royal Cochran
Tiffany Cochran
Daniel Coe
Amiee Colangelo-Story
Brian Colatrella
Alexandra Cole
Glenroy Cole
Marissa Coleman
Mary Coleman
Vanessa Coleman
Brandi Coles
Brenda Coley-Moody
Lisa Colgan
Michelle Collingwood
Erin Collins
Kimberly Collins
Rosea Collins
Lavera Collins-Okoh
Rogelio Colon
Stella Combs
Katrina Comley
Roseanna Commini
Ilhwa Compton
Suzanna Compton
Angelia Connell
Stephanie Conner
Jessica Conolly
Jesse Cook
Nicole Cook
Chelsea Cooke
Heather Cooley-Mercer
James Coon
Brandi Cooper
Sharon Cooper
Tracy Cooper
Robert Cormier
Trista Cormier
Christina Cornelison
Ariel Cornelius
Kara Cornish
Carlo Costanzo
Jeanette Cotton
Amber Cottrell
Glenn Cousins
John Covel
Jennifer Cover
Meaghan Coward
Shannon Cowens
Michael Cowles
Jedediah Cox
William Cox
Deborah Coyle
Danielle Crable
Sheynah Craft
David Crafton
Kenya Craig
Josie Craighead
Randy Crandall
Colton Crayne
Caleb Crickette
Leigh Cripe
Hope Cripps
Kelley Cross
Carmen Croucher
Rebecca Crusselle
Lavina Cruz
Joselle Cuckler
Dewayne Cuffie
Larry Cunningham
Tyler Cullen
Jamal Curenton
Cathey Curtis
James Curtis
Michelle Dahlum
Brandy Daingerfield
Bernard Daisley
Jacquelyn D'Albero
Patrick Daly
Phillip Dancy
Long Dang
Laura Danielczyk
Alkina Daniels
Michelle Daniels
Kyle Danning
Dyesha Darby
Joseph David
Alan Davis
Christopher Davis
Jada Davis
James Davis
Larry Davis
Leanna Davis
Lucious Davis
Melissa Davis
Rhonda Davis
Rochelle Davis
Steven Davis
Tom Davis
William Davis
Jeffrey Davison
Amy Day
Dorothy Day
Ocampo Molly Day
Yakini De Clouet
Roel De La Fuente
Candy De La Garrigue
Sindy De La Hoz
Shannon De La Rosa
Jasmin De Unamuno
Ryan Dean
Patricia Deans
Jennifer Deaver
Deborah Decker
Ellen Decker
Julie Deel
Shelly Defee
Joanne Deherrera
Aime Dehoyos
Elham Dejakam
Elaine Dejesus
Michael Del Soldato
Loretta Del Sosa
Matthew DeLair
Cristina Delenia
David Demilt
Diane Dempsey-Pappacoda
Christie Denley
Cassandra Denton
Viktor Dergunov
Teressa Devose
Eldon Dewitt
Melissa Dexter
Ibrahima Diallo
Jose Diaz
Micheal Dickerson
Jessalyn Dickinson
Adam Diehl
Carol Difrischia
Danielle Dignin
Lanie Dikitanan
Peggy Dismuke
Tami Dixon
Barbara Doak
Christine Dodson
Patricia Dohrmann
Carlah Dominique
Yvonne Donald
Eric Donigan
Robert Donohue
Susan Donohue
Rosangela Donovan
Leticia Doore
Elexis Dorsey
Martana Doser
Mary Dove
Toni Dowers
Andrzej Dowgiert
Christine Downer
Inez Downing
Scott Doyle
Cathy Dozier
Caleb Drake
Tamara Drapeau
Russell Drewes
Juetaun Drewitt
Dawn Drongowski
Lindsey Dryden
Denia Duarte
Rafael Dublin-Francis
Robin Dudley
Timothy Duffield
Robin Duffy
Anna Dumont
Steven Dumont
Christine Duncan
Susan Duncan
Lashonda Dunlap
John Dunn
Laura Dunn
Crystal Duran
Victoria Durant
Stephanie Durham
Susan Durst
Shane Dyer
Sarah Dziegiel
Walter Eaddy
Amy Eagan
Victoria Early
Stacey Earwood
Tamara Eason
Michelle East
Mandy Ebert
Albert Ebhoaye
Cristina Eck
David Eckland
Abbie Edmonds
Norman Edwards
Tameka Edwards
Tonya Edwards
Ashley Eggleston
Shannon Eggleston
Brad Ehrmann
Paul Eisenberg
Theresa Eller
Angeline Elliott
Carlton Elliott
Melissa Elliott
Cindy Ellis
Todd Ellis
Kristy Emanuelson
Mikka Emick
Robin Emory
Megan Engelman
Tonya Ennis
Jacquelyn Erks
Jessica Escobar
Jessica Escobar
Kimberley Escobar
Angela Espinosa
Edwin Espiritu
Maria Espiritu
William Essertier
Kelly Estes
Paul Estes
Lance Ethridge
Christopher Evans
Januari Evans
Kimberly Evans-Blue
Shawn Eveleth
Dorothy Ewusi
Mark Eyre
Kaitlyn Fain
Angela Fajardo
Peter Fantasia
Todd Farr
Kellie Farthing
Rose Fatton
Jamie Faucette
Joshua Favalora
Joseph Favazza
Jimmy Federico
Raina Feeley
Roberta Fein
Adam Feldman
Brittinay Felton
Kimberly Fernandez
Diane Ferreri
Lisa Ferris
Julie Fichtner
Christine Fickes
Kenisha Figueroa
Madeleine Finch
Haley Fischer
Susan Fischer
Cill Fisher
Ryan Fitzgerald
Valarie Fitzgerald
Roger Fitzpatrick
Dennis Fleenor
Marylin Fleming
Deborah Florance
Carl Flores
Diane Flores
Robert Flory
Michael Flowers
Megan Folkman
Jennifer Ford
Ryan Ford
Tonya Ford
Teresa Fordyce
Jason Formanack
Jennifer Forster
Brian Forsythe
Angela Fortney
Jason Fosnaught
Martha Foss
Anthony Foster
Bartholomew Foster
Brenda Foster
Michelle Foucheaux
Sparkles Foulcard
Deborah Fowler
Anthony Franchina
Katherine Franco-Saldana
Marcia Frank
Yolanda Franklin
Shamah Franzen
Tamieka Frasier
Christina Frazier
Jeannene Frazier
Ronald Fredenburg
Nicole Fredrikson
Landon Freeburg
Daro Freeman
Ebony Freeman
Lawrence Freeman
Robert Freeman
Robin Freeman
Ronnie Freeman
Maria Freire
Guy Freitag
Jason Frigon
Donald Fritz
Jason Fruth
Debra Fry
Diallo Fry
Sue-Allene Furtado
Peggy Furushima
Montica Fus
Tonya Fusco
Penny Gabardi
Candra Gabel
Diane Gadegbeku-Evans
Rachelle Gage
Justin Gainey
Adil Gajraj
Bradley Gammey
Erika Gamradt
James Gange
Lisa Garcia
Joanne Garcsar
Jessie Gardner
Lori Gardner
Christine Garner
Sheryl Garner
Latonia Garnett-Moore
Ann Garrick
Sandra Garrison
Karen Garrow
Denise Gary
Erik Garza
Jessie Garza
Bridget Gass
Leah Gates
Joanne Gatto
Janet Gaudet
Brian Gaugler
Shelly Gause
Tamra Gauthier
Brian Gautreaux
Jacob Gawronski
Pamela Gee
Jamie Geerts
Kimberly Gelms
Jennifer Gendron
Monty Genegabus
Keri Genesse
Jamie Gentry
Jolene Gettis
Jolene Gettis
Stacy Gibbs
Valerie Gibbs
Michael Gibeaut
Donna Gibson
Kimberly Gilbert
Camille Giles
Evon Gilliam
Deborah Gilmore
Jonathan Ginsberg
Raymond Giordano
Stacey Giraldez
Loretta Glass
Juanita Glenn
Michelle Glenn
Emery Glover
Maria Glover
Jason Godin
Joyce Godwin-Moore
Ashley Goins
Lindsay Goins
John Goins*
Antonio Goldsmith
Tamra Goleman
Monica Gomez
Whitney Gomula
Melanie Gonzalez
Sara Gonzalez
Brandon Gooden
Wanda Goodnough
David Goodrich
Naketheha Goodrich
Marie Gordon
Tracy Gordon
Cheryl Gore
Nathan Gorka
Kittie Gorrell
Leo Gosier
Derrick Goss
Christopher Gosselin
Rosanna Gowan
Carolyn Graham
Darrell Graham
Bevele Grant-Davis
Sandra Grattan
Jotta Graves
Sherrie Grayer
Takeenia Gray-Hamid
Barbara Green
Candace Green
Kari Ann Green
Roshaunda Green
Sharon Green
Viktoria Green
Myra Greene-Pittman
Lisa Green-Jones
Alfred Greenman
Shiela Gremillion
Evelyn Gresham
Michael Grewe
ShaQuin Grier
Patrick Griffin
Marcia Griffith
Elisabeth Griggs
Joshua Grillot
Kasha Griva
Jenny Grizzle
Ronald Grunau
Dylan Guendoo
Michelle Guertin
Amanda Guetzow
Janine Guiliano
Cynthia Guinn
Lori Gullet
Anil Gumadavalli
Jennifer Gunter
Michelle Gurzynski
Wendy Gutenberg
Raul Gutierrez
Ludwing Guzman
Kimberly Hackaday
David Hackley
Shawn Hagans-Williams
Jonathan Haggerty
Leonard Hahn
Kalyn Hainline
Elizabeth Hair
Teresa Hairston
Rex Hale
Syrketha Hale
Gary Haley, II
Angela Hall
Curtis Hall
Exie Hall
Laura Hall
Michael Hall
Reggo Hall
Judion Hamilton
Kelly Hamilton
Serena Hamilton
Shereka Hamilton
Skyla Hammond
Mitzi Hamp
Laquisha Hampton
Michelle Hampton
William Hanna
Joseph Hannold
Callie Hanover
Kellen Hansen
John Hansen, III
Delora Harbin
Leslie Hardee
Alicia Hardy
Cassandra Harewood
Charles Harger
Michael Hargrave
Yvette Hargrove-Brown
Portia Harley
Victor Haro
Christopher Harper
Samantha Harr
Rhonda Harraghy
Brandy Harris
Deborah Harris
Donald Harris
Eunice Harris
Juaneva Harris
Kelly Harris
Keren Harris
Lionel Harris
Phina Harris
Robert Harris
Sherveriria Harris
Lakisha Harris-Claxton
Brian Harrison
Joshua Harrison
Lori Hart
Marlene Hart
Kristine Hartley
Lisa Hartnup
Dustin Harvey
Johnnie Harvey
Joana Hasty
Sherry Hatcher
Juli Hathaway
Brian Hauge
Jamie Haver
Michele Haverlandt
Danny Hawk
Robert Hawkins
Rachel Haworth
Byron Hayes
Deborah Hayes
Denise Hayes
Joshua Hayes
Sara Hayn
Akieva Heath
Casheila Heath
Mary Heath
Dawn Heaton
Brenda Hebert
Nichole Hedglin
Lisa Hedgpeth
Mia Hedrick
Michelle Heil
Catherine Heizer
Curtis Helmer
Joann Helzer
Darrell Henderson
Jimmy Henderson
LaTisha Henderson
Donna Hendrickson
Alex Henry
Kimberly Hensch
Jerald Hensler
Peggy Hensley
Natasha Henson
Harry Henton
Chante Hepburn
Oliver Hepp
Andrea Hermes
Cassie Hernandez
Mario Hernandez
Kent Heronimus
Jeremiah Herr
Rebecca Herren
Angelique Herrera
Bobby Herron
Elizabeth Hess
Casandra Heun
Shelly Heuser
Loretta Hickey
Donald Hicks
Joy Hicks
Kenneth Hicks
Sharon Hicks
Suzette Hicks
Micheal Higby
Gidget Higgins
Charles Hilger
Debra Hill
Genista Hill
Lynda Hill
Melinda Hill
Pamela Hill
Theresa Hill
Robert Hinderer
Antonia Hines
Michael Hines
Daniel Hinsley
Glenda Hipes
Donald Hislop
Corey Hite
Jacob Hitefield
Brandi Hoard
Tanya Hockaday
Elizabeth Hoffman
Shannon Holden
Ashley Holland
Darrell Holland
Jerry Holland
Samantha Holle
Edith Holmes
Howard Holmes
Terry Holmes
Quanica Holt
Keith Holycross
Caroline Honold
Courtney Hooker
Dawn Horst
Mary Horter
Stephen Horton
Andrew Hotchkiss
Carolynn Howard
Marquitta Howard
Deanna Hoy
Douglas Hoy
Susan Hude
Jason Hughes
Tracey Hughes
Alex Hui Ming Ng
Jamekia Humphrey
Sherman Humphrey
Melissa Hunsaker
Marion Hunt
Melody Hunt
Britney Hunter
Gala Hunter
Quirawn Hunter-Taylor
Lori Huntington
Charles Hurst
Yvonne Husband
Ursula Huskins-Bishop
Kent Hutchinson
Sean Hutchinson
Christina Huth
Thuc Huynh
Martha Hyer
Kim Hyke
Nicole Iaquinto
Nnennaya Ikwuagwu
Darci Imel
John Inouye
Juliann Isaacson
Tatyana Ivanova
Gordon Jablonski
April Jackson
Carla Jackson
Cassandra Jackson
Christina Jackson
Jacqueline Jackson
Kimberly Jackson
Maria Jackson
Paul Jackson
Rhonda Jackson
Russell Jackson
Sarah Jackson
Shirley Jackson
Shirley Jackson
Wanda Jackson
Venus Jacob
Inez James
Jackie James
Rose James
Thomas Janosik
Beth Jargo
Bryan Jeffers
Stacy Jefferson
Shelly Jenkins
Suzanne Jenkins
Daniel Jennings
Emma Johns
Aletha Johnson
Amina Johnson
Christine Johnson
Dustin Johnson
Fanesia Johnson
Heidi Johnson
Ja'Maul Johnson
Jennifer Johnson
Joyce Johnson
Kenneth Johnson
Kristin Johnson
Lakeshia Johnson
Lauren Johnson
Lisa Johnson
Natishka Johnson
Nedra Johnson
Roddric Johnson
Sylvester Johnson
Teneeshia Johnson
Thomas Johnson
Tracey Johnson
Elizabeth Johnson-
Vernessa Johnson-Hoffman
Antonette Johnson-Scott
Andrea Johnston
Andrew Johnston
Krystal Johnston
Rebecca Johnston
Brendon Jones
Clifton Jones
Cynthia Jones
Jacquelyn Jones
Jennifer Jones
Leanne Jones
Lekeisha Jones
Melyssa Jones
Micheal Jones
Phil Jones
Richard Jones
Sharon Jones
Shawana Jones
Willette Jones
Lindsey Jordan
Martin Jordan
Melanie Jordan
Virginia Jorden
Kareen Joseph
Georglyn Joseph-Williams
Jason Joson
Renee Jourdan
Alicia Juarez-Parker
Anjela Jurich
Eric Kadima
Diana Kaeding
Matthew Kagan
Ellen Kaines
Kristen Kaleciak
Christine Karki
Francoise Kasimirowski
Martina Kaufman
Jaclyn Keathley
Jennifer Keating
Barbara Kebanli
Dawn Keddy
James Keele
Carol Keeler
William Keeler
Michael Keeley
John Keenan
Mary Keenan
Dion Keller
Patricia Keller
Dana Kelley
Kathleen Kelley
Callie Kelly
Caroline Kelly
Lloyd Kelly
Monique Kelly
Nichole Kelly-Satchell
Benjamin Kelso
Latoya Kemp
Robert Kendall
Sandra Kendall
Evelyn Kennedy
Michael Kennedy
Gail Kenny
Kanika Kenya
Megan Kerr
Melinda Kerstetter
Kristen Ketcham
Roy Ketring
Travis Keys
Joan Kilburg
John Kim
Andrew King
Dennis King
Derek King
Dishawn King
John King
Carrie Kingsolver
Randi Kinsella
Helen Kircher-Everts
Aaron Kirkeby
Nancy Kirk-Gettridge
Eric Kirkwood
Tracy Kita
Waymonya Kitchens
Scott Klase
Kylee Kline
Reva Kloppenburg
Christopher Knapp
Gregory Knapp
Robert Knieriem
Valerie Knight-Davis
Joan Knowlin
Antonio Knowlton
Ian Knutsen
Nancy Kocsi
Jeremy Koepfer
Keith Kohlhepp
Renee Kolonick
Stephanie Korin
Scott Koscielniak
Kelly Kosteff
Andrea Kowitz
Laura Kramka
Jill Krantz
Devon Kroeger
Kasee Krueger
Joseph Kubes
Bethanee Kuczmarski
Denise Kuenzel
Igor Kulkov
Cheryl Kunz
Thomas Kuyper
Selom Kwadzo
Christopher Kwilasz
Vivian Labonte
Thomas Labrie
Renee LaFrentz
Tesha Lagrange
Yolanda Laidler
Lindsay Laine
Brandy Lair
Angela Lalonde
Keri Lamb
Gordon Lambert
Bradley Lammi
Catheryn Lampkin
Jerry Lancaster
Rebecca Land
Nathaniel Landis
Gail Landuyt
Chanel Lane
Shelia Lane
Stuart Lane
Thomas Lane
Debra Langhorn
Michelle Lannon
Regina Lapriore
Robert Larkin
Alfred Lartey
Summer Lassiter
Dawn Laughrey
Eleanor-Rosemarie Lauilefue
Yolanda Laurent
Joseph Lausier
Michelle Lavelle
Donna Lavendar
JB Lawrence
Jeremy Leach
Maury Leach
Sandra Leach
Jody Leavens
Amber LeBlanc
Jaime Leblanc
Dena Lebouef
Ricci LeDonne
Courtney Lee
Jackie Lee
Larry Lee
Lasonia Lee
Leslie Lee
Rachel Lee
Raheem Lee
Sharon Lee
Shirlita Lee
Ursula Lee
Jackie Lee*
Louise Lees
Katie Lee-Yang
Patricia Leffson
Anthony Leger
Brian Leitch
Suzanne Lemoine
Shannon LeMond
Linda Lenard
Laura Lenhart
Wesley Lenn
Heather Lentz
Kassie Lentz
Brigit Leonard
Tori Leonard
Christine Leota
Quetzal Lerma
Anita Lester
Patricia Lester
Jason Letourneau
Anne Levine
Emily Lewis
Heidi Lewis
LaDora Lewis
Marsea Lewis
Michael Lewis
Michele Lewis
Sandra Lewis
Tiffany Lewis
Andrea Ley-Berenz
Tammy Libbon
Jenny Lidberg
Jami Liebel-Nelson
Melissa Light
Eva Liis-Ramos
Candice Lindsey
Jacqueline Lindsey
Kevin Lindsey
Georganna Linville
Lester Lipford
Charity Little
Scott Livingston
Melanie Lobdell
Shanna Lockard
Ron Locke
Paul Lodge
Violetta Loewe
Dawn Loga
Andre Logan
Susan Logan
Stephanie Lomax
Kinamo Lomon
Gina Lonay
Melissa Loparo
Evonne Lopez
Norma Ann Lopez
Sergio Lopez-Alers
Maria Lopez-Ruiz
Corey Lorentsen
Claudia Louden
Eric Louis
Lisa Louis
Regena Louis
Wendy Lovelace
Stacey Lowdermilk
Freda Lowe
Martine Lowenthal
Philycia Lowrance
Tabatha Luallen
Rudian Luga
Sylvie Lui Van Sheng
Julia Lui-Kwan
Meredith Luke
Brian Lupo
Jenny Luttrell
Brad Lympany
Christopher Lynch
Lisa Lynch
Dawn Lyons
Renee' Lyons
Steven Lyons
Nicole Lytle
Helen Ma'ae-Mata'Utia
Kevin Maas
Glenda Mabe
Carissa MacDonald
Matthew MacDonald
Richard Machinski
Abigail Machmut
Dawn MacKenzie
Delores Mackey
David Maddon
Denise Maddon
Steven Madsen
Jacob Magarro
Gary Magnelli
Breanna Magnusson
Karl Mahn
Susan Malacari
Jeffrey Malan
Simone Malan
Douglas Mallary
Marcie Mallory
Leslie Malnar
Stacey Malone
Mark Maloney
Johnathan Maness
Elizabeth Manginelli
Rosemary Mantanona
Victoria Manville
Monica March
Shara Marconi
Edward Mariano
Dominic Marino, Jr.
Ramon Marion
Amy Marks
Angela Marks
Erica Marks
Diana Marlette
Julie Marley
JoDee Marshall
Michella Marshall
Aimee Marten
Thomas Martin
Andrea Martinez
Melissa Martinez
Mercedes Martinez
Susan Marturano
Larry Marvel
Colleen Mason
Martha Mason
Gail Maszka
Melissa Matos
Michael Matrisch
Anthony Matthews
Keia Matthews
Thomas Matthews
Sara Matusak
Scott Maust
Naomi May
Kathy Mayo
Darrell Mays
Roberta McBath
Sandra McBean-Rock
John McCann
Gene McCants
William McCarren
Rebekah McCarter
Brittany McCarthy
Meagan McCarty
Norman McClain
Tracy McClanahan
Amanda McCleary
David McClellan
Sherri McClellan
Linda McClintock
Angalina McClinton
Andrew McCollum
Morgan McConnell
Angerine McCook-Fields
Travis McCord
Pamela McCorkle
Stephanie McCormick
Wendy McCormick
Brian McCoy
Nicole McCrary
Cynthia McCreary
Albert McCrutcheon, III
Bonnie McCuen
Antrenice McDaniel
Thomas McDermott
Andrew McDonnell
Eryn McElroy
Charlissa McGauley
Amber McGhee
Janice McGinnis
Justin McGowan
Perry McGrath
Kenneth McGriggs
Shaun McKenzie
Russell McKinley
Amelia McKinney
Daniel McKinney
Jessica McKinney
London McKinney
Sean McKinney
Hattie McKinnon-Isaacs
Glenda McKoy-Johnson
Kathlyn McLane
Donna McLean
Sequilla McLean
Kevin McMakin
Regina McNally
Krystal McNamara-Melton
John McNay
Tina McNear
Laura McNellis
Monique McNutt
Virginia McPeak
Niquita McPhaul
Shelly McVicker
Linda McWhorter
Ann Marie McWilliam
Altrice Meadows
Wade Mears
Anny Medrano
Charles Meeker
Nicholas Meeker
Ricardo Mejia
Kristen Melching
John Melton
Christopher Mempin
Heather Mencl
Mandy Mendelkow
Tammra Mentele
Douglas Mercer
Carolyn Merchant
Laura Meredith
Shanona Merrell-Holly
Susanne Merrifield
Jeremy Merritt
David Messick
Simone Metcalf
Julie Meyer
Cynthia Miera-Gray
Lisa Mikel
Autumn Mikula
Christina Miles
James Miles
Paula Miles
Tamika Miles
Tamika Miles
Dennis Milius
Diana Millard
Amanda Miller
Angela Miller
Craig Miller
Karina Miller
Kenneth Miller
Mariana Miller
Michelle Miller
Michelle Millett
Gretchen Millhollon
David Milligan
Chantelle Milliken
Burke Mills
James Mills
Jason Mills
Kathleen Mills
Marc Mills
Chrystal Mimbs
Taleisha Ming
Marijane Miral
Amy Mitchell
Asha Mitchell
Katherine Mitchell
Tamika Mitchell
Whitney Mitchell
Gerald Mitchell, Jr.
Denequa Mixon-Young
Christopher Mizenko
Charles Modlin
Willow Moe
Angela Moffitt-Jones
Dorothea Mohibi
Raymond Molden
Dina Molina
Milton Mollison
Ingrid Mompoint
Teresa Moon
Jordan Moore
Keisha Moore
Kelly Moore
Kimonia Moore
Shelba Moore
Shelley Moore
Stephanie Moore
Sylvia Moore
Tennille Moore
Laurie Morales
Kimberly Moran
Carrie Moravick
Carlina Moreland
Debra Morelli
Lisa Morgan-McNaney
Heather Morris
Donald Morrison
Marsha Morrison
Janette Morrissette
Aindrea Morse
Rhonda Morton
Stephen Morton
Tera Moses
Melinda Mosholder
Carey Mosley
Emily Mouser
Kenneth Mowery
Imelda Moya
Frank Moyer
Shara Muller
Jamie Mullins
Kelsey Munck
Christopher Murphy
John Murphy
Alton Murray
Carolyn Murray
Lori Murray
Jacqueline Music
Jermaine Myers
Monica Myers
Selena Myrick
Andy Nadarewistsch
Mariana Naglosky
Arzou Naibkhyl
Nancy Nanje
Luis Navarrete
Hector Navarro
Michael Neal
Renee Neal
Jamie Nebel
Katherine Neefe
Katherine Neefe
Alexander Neeley
Whendy Nellums
Daryn Nelsen
Andrew Nelson
Candida Nelson
Elena Nelson
Karen Nelson
Krista Nelson
Rosario Nelson
Amy Jo Nesbit-Sweet
Debra Neser
David Neuman
Haley New
Lisa Newbern
Kerry Newbold
Lisa Newcomb
Regan Newell
Diane Newsham
Michelle Newton
Rachel Neymeyer
Jake Nguyen
Nakia Ngwala
Angela Nibler
Enid Nichols
Richard Nichols
Caroline Nicholson
Dayna Nicholson
Karen Nicholson
Charlene Nicoletto
Kristin Nielsen
Laura Nieman
Patricia Niemann
Robert Niemi
Francisco Nieves-Gotay
James Nix
Sammy Nix
Michael Noble
Glyndora Nobles
Matthew Normile
Nasim Norrisromine
Andrew Noyes
Terrie Nunnery
Ikemefula Nwangburuka
Brenda Nwapa
Tara O'Bannon
Steven Obrien
Jeffrey Oconnell
Marquita O'Connor
Scott Oden
Cheryllynne Ofstedahl
Regina Ohnstad
Sam Okocha
Ijeoma Okoh
Dana Olar
Annette Olivas
Sharon Oliver
Folorunso Olorunsola
Anthony Olson
Michelle Oltz
Joshua Oman
Rhonda O'Mara
Carmen O'Neill
Kristin Opsal
Anissa Orn
Kaylene Orr
Cynthia Ortega
Robin Ortega
Barbara Orthman
Amber Ortiz
Joseph Ortiz
Denver Osborn
Sheri Osborn
Alex Oshiro
Wil Osment
Gail Ostermeyer
Brenda Oswalt
Lance Otani
Angie Otis
Daniel Otto
Belle Overbaugh
Melanie Overly
Valerie Oxford
Helene Pacheco
Susan Packard
Patricia Padilla
Heather Paige
Lance Painter
Christopher Palazzoli
Kevin Palmer
Nichole Palmer
Jessica Paradiso
Helen Parish
Soojin Park
Aveyon Parker
Deborah Parker
Donald Parker
John Parker
Charity Parks
Lynn Parrish
Angela Parry
Brett Parvin
Kajal Patel
Michael Patrick
Christy Patton
Bryan Paul
Monica Paul
Jodilynn Pautz
Leslie Pease
Jane Peck
Heather Pecskovszky
Deborah Pedrosa
John Peel
Camelia Peguero
Denise Peitz
Nicholas Peloquin
Rhonda Pendergrass
Bryan Penfold
Michele Peotter-Tsenane
Priscilla Perdomo
Kayli Perdue
Catherine Perkins
Jason Perkovich
Bernadette Perle
Simon Perry
Shai Pesate
Erica Peters
Anthony Peterson
Charlie Peterson
Darla Peterson
Janet Peterson
Rachael Peterson
Deborah Petkus
Holly Pfaff
Joseph Phair
Joseph Phair
Tuyet-Anh Pham
Sondra Phelps
Theresa Philips
Catheryn Phillips
Tiffany Phillips
Tony Phillips
Michelle Piacenza
Eunice Pickens
Kelsey Pierce
Amanda Pimentel
Teresa Pinto
Brandy Piper
Jennifer Pirante
Meghan Pistole
Melanie Pitcher
Vonda Pittman
Valerie Plata
Pedoh Platt
Stephen Platt
Calvin Poarch
Felecia Poellnitz
Kim Point
Tricia Poland
Toby Poleszak
Kyla Poling
Bradley Pomeroy
David Pomeroy
Melissa Ponce
Melissa Ponce
Christy Pool
Charles Poole
Luanna Poole
Kathy Porter
Nicole Porter
Sequoia Porter
Tracy Porter-Martindale
Mary Posey
Ashley Powers
Sharlana Powers
Tiffany Powers
Steven Pratt
Christy Prentiss
Marcus Prentiss
Michael Preston
Teresa Prevett
Arquilla Price
Kenneth Price
Octavia Price
Donnie Priest
Yvonne Prillerman
Peter Pringle
Chaka Prior
Loretta Pritchard
Shani Pritchard
Sandra Procter
Genisee Prospal
Christine Prouty
Ruthie Prunty
Anita Pryce
Scott Pugh
Valoree Pugh
Lorena Pula
Laura Pulice-Graham
Terreessa Purvis
Kevin Putnam
Leslie Puzio
Lisa Quast
Andrew Quick
Timothy Quick
Irene Quincy
DeAnne Rabel
Amy Radtke
Oswald Ramdoo
Martha Ramey
Vianna Ramnath
Tatiana Ramos
Latreece Ramsey
Sandra Ramsey
Mia Rapier
Tiffany Ravizee
Alexis Ravuri
Reginald Ray
Marvin Raybourn
Amber Raye
Rebecca Rayner
Melissa Reali
Devin Reaves
Laveena Rebber
Lashuntres Redmon
Tamara Redmond
Gloria Reed
Kver Reed
Sean Reed
April Rees
Charlyn Reese
Michelle Reese
Lindsey Reeves
Robin Reeves
Patricia Regan
Aaron Reich
Erika Reichard-Lawton
Jessica Reints
Lisa Reis
Jody Reisenbigler
Mark Reisenbigler
Kelly Rekart
Jennifer Reuter
Frances Rewis
Robert Rexroad
Jasmine Reyes
Darrell Reynolds
Melissa Reynolds
Nahkiah Reynolds
R. Reynolds
Jose Rezex
Montrella Rhodes
Tommy Rhodes
Michael Rials
Christopher Rice
Deborah Richards
Odessa Richards
Colleen Richardson
Erica Richardson
Evelyn Richardson
Jerry Richardson
Jodi Richardson
Mark Richardson
Tanisha Richardson
Terry Richardson
Meredith Rich-Byberg
Caleb Richmond
Breah Richter
Sharon Riebel
Jeanna Riggleman
Teresa Riggs
Nathan Riley
Sharla Riley
Ashlee Rios
Ronell Rios
Christian Ritenour
Brandy Rivera
Latisha Rivera
Roberto Rivera
Shaminka Rivera
Tracie Rivera-Clarkson
Katherine Roach
Monica Robbins
Tamara Roberson
Cynthia Roberts
Joannie Roberts
Marlene Roberts
Mary Roberts
Stephanie Roberts
Jonni Robillard
James Robinson
Marketa Robinson
Sena Robinson
Elsa Robles
Hillary Robson
Allyson Rocha
Patricia Rockwell
Eric Rodriguez
Jason Rodriguez
Joel Rodriguez
Julie Rodriguez
Lana Rodriguez
Renee Rodriguez
Tammy Rodriguez
Faatupu Roe
David Roff
Amanda Rogers
Darcy Rogers
Anne Rogers-Degeer
Abigail Roling
Abigail Roling
James Rollins
Nadine Roos
Tiffany Roots
Jacqueline Rosa
Suni Rosales
Luzdinia Rosario
Carmen Rosario-Reyes
Michelle Rosbury
Jenifer Rosenberg
Barbara Rosenberger
Tracy Roski
Christine Ross
Cornelia Ross
Tracey Rounds
Jashayla Rouse
Dawn Rowland
Stephanie Rowland
Magalis Rowser
Shatter Roy
Jessica Rubel
Arcellia Rubio-Guerra
Daryl Rue
Zachary Ruemelin
Ronita Ruiz
Darrel Rumsey
Karen Russell
Christopher Russo
Kristy Ryan
Laura Ryan
Avery Ryans
Ashley Rzewnicki
Jessica Sadowski
Steven Sahlender
Crystal Sakaguchi
Peter Salicco
Mira Salisbury
Avery Salkey
Christopher Salvagin
Bonnie Samuel
Safiyah Samuel
Carole Samuelson
Jennifer Sanders
Lewis Sanders
Nicole Sanders
Stacey Sanders-Gibson
Sandra Sanderson
Leslie Sanker
Rochelle Santacruz
Therese Santana
Danny Sargent, Jr.
Tiffany Sattlefield
Mary Saunders
Nicole Savage
Erica Sawyer
Justin Saxon
Jonathan Sayer
Michael Sayles
Francesco Scafuro
Ruby Scarbrook
Jurine Scatliffe-George
Rebecca Schaal
Ana Schafer
Karen Schafer
David Scharnhorst
Dylan Schesso
Lori Schlueter
June Schmidt
Michael Schmidt
Kristen Schnepel
Kim Schott
Nelda Schwegman
Amanda Schwender
Joseph Schwennesen
Bryon Scoggin
Alethea Scott
Arianna Scott
Bradley Scott
Charlene Scott
Glenda Scott
Heather Scott
Julie Seadler
Richard Sears
Michelle Sebastian-Simon
Angele Sedra-Scotland
Melissa Seehausen
Brinton Sellers
Wayne Selzer
Linda Senical
Stacey Senn
Theodore Serve
Alan Seybold
Annette Seymour
Linda Shaffer
James Shannon
Breia Sharber
Christie Sharda
Kara Sharkey
Tamie Sharp
Amanda Sharpe
Jeanette Shaw
Daniel Sheets
Ryan Sheil
Elida Sheperd
Lauren Shepherd
Jonathan Shields
Shela Shields
Brian Shipley
Stacie Shirk
Daniel Shirley
Jennifer Shon
Dawn Shongood
Jessica Shrewsbury
Alexis Shull
Jeff Shumate
Stephen Sielski
Melissa Silas
Lindsey Silva
Vanessa Silva
David Silvernail
Anastajia Silvia
Carrie Simmons
Heidi Simmons
Patricia Simmons
Caitlin Simms
Joseph Simon
Pierre Simonvil
Chauncey Simpson
James Simpson
Jetaun Simpson
Kimberly Simpson
Kirk Simpson
Jessica Sims
Michael Singer
Gwendolyn Singleton
Akossiwoa Sinon
Jasminka Siracevska
Kristina Siu
Terry Skaggs
Shayne Skellenger
Lucas Skillman
John Skorija
Jeffrey Skourtis
David Slade
Cynthia Slater
Timothy Slater
Wyley Slater
Melissa Slugg
Kizzy Smalls
Sheila Smallwood
Kimberly Smiljanic
Aaron Smith
Adrian Smith
Amy Smith
Andrew Smith
Barbara Smith
Breia Smith
Cathy Smith
Chariel Smith
Daphinne Smith
Daryl Smith
Earl Smith
Eric Smith
Jaclyn Smith
Kathleen Smith
Kemba Smith
Kori Smith
Kristyna Smith
Leon Smith
Megan Smith
Michael Smith
Michelle Smith
Pink Smith
Rebecca Smith
Sarah Smith
Steven Smith
Tonya Smith
Traci Smith
Verenette Smith
Zsanece Smith
Mose Smith, Jr.
Tyler Smoot
Willie Snell
Schkenia Snider-Walker
Rodney Sniffen
Alissa Snook
Tim Snow
Thomas Snowden
Holly Snyder
Mary Snyder
Samuel Snyder
Susan Somers
Andre Sonne
Monica Sorrell
Jorge Sosa
Mariya Sotnik
Robert Sousa
Erica Spangler
Gricelda Speaker
Catrina Spears
Nicole Spencer
Liana Spikes
Joi Spirlock
Nicholas Spoden
Nicole Sprague
Laurie Squyres
Falane St. Jean
Edeline St. Preux
Jessica Stacharowski
Temera Stafford
Kathy Stamps
Sara Standel
Jeffrey Stanley
Erika Stansbury-Mayo
Jill Stanton
Geraldine Stark
Sylvern Starks
Jennifer Starr
Nicola Staunton
Terrence Steadman
Kristine Stebbing
Katherine Steele
James Steenburg
Elizabeth Steinke
Mortiz Stephens
Elizabeth Sterling
Timothy Stern
Crystal Stertzbach
Darlene Stevens
James Stewart
John Stewart
Michael Stewart
Erin Stewart-Arness
Gail Stewart-Gray
Tammy Stiemke
Tanya Stimpson
Angela Stinson
Stanley Stobie
Lindsay Stoever
Somnang Stolfa
Joseph Stopka
Dennis Story
Stephen Stovall
Sheldrick Streete
Timothy Striley
Jennifer Stringer
Stephanie Strodtman
Elizabeth Strother
Robin Stroud
Lisa Strouhal
Marilyn Stubblefield
Connie Stufflestreet
Vicki Styburski
Tiffiny Suarez
Janice Suh
Shawna Summerford
Monique Summers
Lance Sustaita
Christopher Sutton
Teresa Swaim
Shana Sweeney
Tyson Sweet
Cozette Sweetman
Bradley Sykes
Gregory Sykes
Celestte Sykes-Dills
Melissa Taft
Laura Tajalle
Kelly Tamborski
Michelle Tancrede
Sovanna Tanner
Bradley Tayloe
Anitra Taylor
Ashleigh Taylor
JoAnn Taylor
Marcus Taylor
Nicole Taylor
Randall Taylor
Shagala Taylor
Boma Taylor-Harry
Chonette Taylor-Smith
Jerome Tellis
Sheryl Tello
Laura Terrell
William Terry
Fikre Tesfaye
Jobeth Theno
Treva Thigpen
Cindy Thomas
Maria Thomas
Natasha Thomas
Randi Thomas
Redus Thomas
Catherine Thompson
Kenya Thompson
Sara Thompson
Winston Thompson
Priscilla Thoren
Sarah Thornton
Angela Thrasher
Erica Thurber
Teresa Thurber
Aaron Thurman
Christina Ticsay
Teresa Tillman
Mirinda Timm-Frazier
Pamella Tinsley
Nicole Tipton
Connie Titus
Elden Tolman
Laura Tomczyk
Jacqueline Tompkins
Angela Topito
Thomas Torchia
Vanessa Torres
Louis Torres, Sr.
Rosemary Torres-Hall
Terri Towery
LaTia Townsend
Cathy Tran
Steven Trawick
Wanda Trawick
Jason Trevison
John Trigueiro
Ketankumar Trivedi
Shannon Tross
Timothy Troyer
Stacy Truer
Christopher Trumbull
Kristine Tsai
Antonio Tucker
Alicia Tuft
Sebastian Turcu
Christi Turley
Antoinette Turman
Kayleen Turner
Patrice Turner
Jennifer Tustin
Michael Tyner
Latonya Tyson
Philip Udah
Alejandro Ugarte
Bobbie Ullom
Darlene Unale
Ciara Underwood
David Underwood
Donna Urchak
Melanie Vaden
Rosa Valdez
Kathleen Van Etten
Brandi Van Gils
Christopher Van Horn
Andrew Van Leer
Michael Van Pelt
Elizabeth Vanderwalker
Vincia Vanterpool
Patricia Varga
Hana Vaskova
Gilda Vasquez
Pablo Vazquez
Madelyn Vazquez-Santiago
Delia Velasco
Peter Velazquez
Lori Venable
Jodi Verhoeven-St.John
Shannon Vick
Brenda Vickers
Eric Vickroy
Pamela Vidato-Jordan
Sandra Vierra
Griselda Villa
Veronica Villanueva
Beatriz Villarejo
Greta Vinston
Stephanie Viol
Michelle Vlasak
James Vogel
John Vorhees
Jennifer Vozzo
Michele Wade
Thomas Wade
Sara Waggoner
Amber Wagner
Daniel Wagner
Sheila Wagner
Josiah Wagoner
Brenda Waldeland
Ellen Walden
Jacob Waldron
Joanne Waldron
Sonja Waldrop
Tyna Walenski
April Walker
Karena Walker
Nancy Walker
Olivia Walker
Timothy Walker
Valenthia Walker
Christopher Wallace
Desmond Wallace
Kanessa Walls
Amanda Walter
Kyle Walters
Jonsi Wangler
Jennifer Wanliss
Danuta Warchol
Dannielle Ward
Decoffette Ward
Golbourne Ward
Jennifer Warfel
Jennifer Warr
Alecia Warren
Joshua Wasmund
Kenneth Waters
David Watkins
Kevin Watkins
Jodi Watkowski
Brian Watson
Hunter Watson
Adam Watts
Denise Weathersby-Jones
Samantha Webb
Sarah Webb
Olga Webstad
Alyssa Weeks
Robert Weidlein
Mary Weierman
Denise Weir
Marilyn Welch
Tiffany Welch
Taka Weller
Christina Welsh
Lori Welter
Chaka West
Jennifer Westerman
Tammy Wheatley
Margaret Wheeler
Robin Wheeler
Melaine Whitchelo
Todd Whitchelo
Dana White
Jaired White
Penny White
Shelly White
Teresa White
Tracy White
Sheila White-Asberry
Omichele Whitfield
Lauren Whitlock
Sandra Whittemore
Cheryl Whittington
Mitchell Whittington
Theresa Whittington
Debra Wiarek
Veronica Wicks
Tiffany Wiggins
Lori Wilburn
Chad Wilkerson
Lashakea Wilkerson
Kathy Wilkes
Margaret Wilkins
Harry Wilkinson
Shelley Wilkinson
Lori Willers
Ronald Willett
Jenny Willhoit
Cherron Williams
Cozetta Williams
Crystal Williams
Dona Williams
Doris Williams
Gordon Williams
Homer Williams
Jermaine Williams
Kevin Williams
Lacey Williams
Larry Williams
Melody Williams
Nichole Williams
Sean Williams
Shawnia Williams
Tammie Williams
Troy Williams
Terri Williams-Parker
Courtney Wilson
Erin Wilson
Kathryn Wilson
Ngina Wilson
Steven Wilson
Tyjuan Wilson
Pamela Wingren
Melissa Wise
Brian Witt
Daniel Wohlleber
Jeffrey Wohlrab
Duane Wolfe
Brigit Woloszynski
Nicole Wongdock
Dawn Wood
Kevin Woods
Lloyd Woods
Tiffany Woods
Mark Woodward
Jessica Woolard
Alicia Worton
Holly Wright
Jonathan Wright
Latoya Wright
Marcel Wright
Shaina Wright
Tawanna Wright
Jennifer Wurch
Mark Wyman
Andrea Wynne
Cindy Xiong
Tracy Yaich
Andrew Yake
Yolanda Yandow
Brian Yarbrough
Arwyn Yarwood-Hoeppner
Joelle Yeager
Brent Yoder
Makenna Yoerger
Angel Yonker
Minnie York
Douglas Young
Maureen Young
Jessica Yurgel
Roberta Yurkovich
Darlene Zacherle
Claudia Zakem
Michelle Zarate
Elizabeth Zarrilli
Brittany Zinser
Alvely Zoumis
Catherine Zura

Christian Abary
John Abatecola
Christine Abbott
Sharon Abbott
Tauheedah Abdul-Karim
Rachita Acharya
Edward Ackley
Janet Adam
Thomas Adamo
Cary Adams
Pamela Adams
Sheila Adams
Monica Adkins
Thomas Akright
Jennifer Alderette
Vicki Aldis
Tiffany Aldridge
Michelle Alessi
Bruce Alexander
Lisa Alexander
Melissa Alexander
Danielle Alford
Katrina Alford
Kerry-Ann Allen
Michael Allen
Takara Allen
Kathleen Allen-Pratt
Danielle Allison
Pamela Allison
Anthony Alo
William Alonso
Amy Alvarez
Ghadeer Alzaghateet
Jessica Ambrose
Lynda Ammons
Mojgan Amouzegar
Lee Ancona
Angela Anderson
Christopher Anderson
Gary Anderson
Jesse Anderson
Kameena Anderson
Laura Anderson
Malissa Anderson
MJ Anderson
Ryan Anderson
Terri Anderson
Ronald Andrade
Ryan Andreasen
Michele Andrew
Karen Andrews
Teresa Andrews
Jean Anicetti
Nyel Aquino
Belinda Arbogast
Derek Archer
Margaret Archer
Geralyn Arcieri
Beth Arel
Laura Areno
Desmonna Armbrister
Robin Armitage
Janice Armstrong
Chastity Arnold
Kathy Arnold
Fredy Arteaga
Stephanie Artiaco
Janisha Artis
Angela Asaro
Erica Asble
Christopher Ashby
Jamie Assenmacher
Baseem Astiphan
Stephen Aulino
April Austin
Dolores Austin
James Averill
Jennette Avery
Jonathan Ayers
Thomas Babcock
Michelle Baber
Kendra Bagwell
Aura Bailey
Faith Bailey
Mark Bailey
Belynda Baker
Jean Baker
Nikki Baldwin
Ronda Baldwin
Tiffany Ballard
Sa'Kina Ballenger
Ronald Ballesteros
Ann-Marie Balsamo
Heidi Banks
Keisha Baptiste
Marie Barclay
Pamela Barkdoll
Brandi Barnes
Charlotte Barnes
Heike Barnett
Marshall Barnett
Vencil Barnett
Jennifer Barnette
Brandi Barnhart
Liia Barone
Sergio Barot
Nicole Barrackman
Eric Barreras
Travis Barrino
Vashita Barron
Deborah Barry
Jill Barry
Hilary Barton
Michael Barton
Tracey Barton-Clay
Lynne Basco
Lizette Baskerville
Nicolas Bastien
Sharon Battle
Lori Bauman
Rick Baxla
Alma Baxter
Holly Bayle
Omoniefe Bazunu
Katie Beach
Jennifer Bean
Sarah Beavers
Joshua Bebout
David Beck
Glenna Beck
KateLynn Beck
Nicole Beck
Thomas Becker
Colleen Beckett
Mary-Ann Bedward
Clarence Behl
Seth Belaire
Kristy Bell
Michael Bell
Natalie Bell
Karen Bellow
Janel Benish
Kyle Bennehoff
Michael Benner
Jason Bennett
Melody Bennett
Colette Benson
Darrin Benson
Melissa Bergfeld
Lindsey Bergmann
Veronica Bermudez
Denise Bernal
James Bernauer
Lori Berogan
Tanya Berrios
Anthony Berry
James Berry
Randy Berry
Shannon Berry-Geralds
Augustine Berry-Gillespie
Joy Bescherer
Gloria Biancardi-Goodrich
Laura Biersdorff
Patrick Biglane
Alison Bingham
Christine Biondich
Heather Bisesto
Kimberly Bittick
Barbara Bjork
Corrie Black
Brad Blackburn
Merri Blackburn
Jennifer Blackwell
Lamonte Blades
Vincent Blancato
Alison Blankenship
Daniel Blask
Heidi Blazak
Kimberly Blevins
Debra Blong
Ruth Blosser
Melissa Blount
Terrie Blunk
William Boberg
Manijeh Bodaghi
Christopher Bohr
Lori Bolden
Jeffrey Bolen
Jami Bollett
Adam Bolthouse
Aaron Bondurant
James Bonick
Mona Bonick
Michael Bookbinder
Gene Booker
Amy Boone
Curtis Boone
Lorraine Boone
Glenda Borja-Benas
Donald Borkovec
Urszula Borkowska-Esposito
John Borneman
Alexandria Bostic
Shelley Boston
Angela Bothwell
Cailin Bouchelle
Kathryn Bousman
Michelle Bowden
Rhonda Bowles
Rodlanda Bowles
Timothy Boyd
Dante Boykin
Dyani Braddick
Jeremiah Bradley
Melissa Branam
Debra Branch
Edith Brandt
Tammie Brassard
Michael Brathole
Dwayne Brathwaite
Minerba Brehm
Kimberley Brewster
Helene Bricault
Charlotte Bridgman
Phillip Brigante
Latosha Bright
Anthony Brinker
John Britton
Marianne Broevik
Matthew Brong
Matthew Brookhart
Jennifer Brooks
Wendy Brooks
M Brooks-Collins
Melody Broome
Jennifer Brough
Bailey Browder
Channy Brown
John Brown
Joyceann Brown
Keith Brown
Loren Brown
Melissa Brown
Pamela Brown
Tom Brown
Dwayne Browne
Sherry-Kay Browne
Bonnie Browning
Kevin Browning
Cecilia Bruce
Shannon Brummett
Daynon Brunk
Barbara Bryan
Malika Bryant
TeNita Bryant
Brian Buckler
Waisum Buenning
Mark Bull
Melanie Bullard
Holly Bullock
Stephanie Burdell
Michael Burns
Ryan Burns
William Burns
Jessica Burton
Joan Burton
Angela Bush
Daphne Butler
Kerri-Mignon Butler
Tiffany Byers
Merlene Byler
Beverly Bynum
Sonya Bynum-Mann
Shaquille Byron
Cori Caddel
Mary Cade
Lori Cafferty
Gail Cain
Alicia Caldwell
Debra Caldwell
Jennifer Callanan
Carolyn Campbell
Nicole Campbell
Tunde Campbell
Cassandra Campbell-Bonas
Stacie Campo
Amanda Canaris
Michael Candello
Catherine Cannella
Laurie Canney
Heather Canterbury
Marquia Cantu
Martin Canzona
H. Caraway
Joshua Carey
Callis Carleton
Jack Carlsen
Cynthia Carlton
Sherry Carr
Stephanie Carroll
Pamela Carson
Eli Carter
Felicia Carter
Lona Carter
Patricia Cartwright
Betina Cash
Shelley Cassaday
Anna Catano
Lynne Cavallaro
Douglas Cave
Cynthia Centeno
Maricela Chacon
Alexander Chadwick
Kimberly Chaffee
Kellee Chambers
Veronica Chambers
Cory Champagne
PO Chan
Tracy Chan
Theresa Chance
Michael Chandler
Larrie Cherrey
Elizabeth Childers
Jenifer Childress-Klabenes
Christine Choate
Joel Church
Richard Church
Jami Cimbolo
Marissa Cisneros
Amanda Ciszewski
Dawn Clark
Durrell Clark
John Clark
Karen Clark
Kayode Clark
Latoya Clark
Lori Clark
Michael Clark
Michael Clark
Norman Clark
Patricia Clark
Tommy Clark
Chantel Clayborn
Keith Clear
Jamie Cleaveland
Jennifer Cleis
Deandre Clements
Brenda Cline
Stephanie Cline
Tiffany Cloutman
Cynthia Coachman
Jamie Coder
Georgia Coffey
Cheryl Cole
Linda Cole
Barry Coleman
Casey Coleman
Cynthia Coleman
Justin Coleman
Johanne Colin
Carrie Collier
Linda Collier
Elizabeth Colligan
Connie Collins
Michael Collins
Luke Colmorgen
Julia Colon
Elizabeth Comella
Howard Comstock
David Conant
David Conley
Jonathan Connaughty
John Conner II
Georgean Connor
Janice Conrad
Timothy Conrads
Maritza Contreras
Jennifer Conway
Chelsea Cook
Crystal Cook
Keith Cook
Deborah Cooper
Jamira Cooper
Bruce Cordio
Michela Cordova
Regina Corey
Dan Corum
Meredith Costa
Morrisa Costanzo
Derek Cote
Alyssa Cothran
Laurie Cotton
Daniel Council
Jerelyn Cowan
Holly Cox
Ruth Cox
Sally Cox
Genise Coyle
Ellen Craddock-Day
Bryan Crane
Michael Crank
Karen Crapo
Stacy Crawford
Todd Crawford
Ja'Mita Crawley
Brian Craynon
Tammy Crenshaw
Marsha Crews
Carol Crocker
Jason Cross
Debra Crouse
Merissa Cruz-Flores
Roxanna Cubero
Karen Cuchlinski-Smith
Rodney Culverhouse
Peter Cumming
Tiffany Cunningham
Jacob Cuomo
Racheal Curtis
Tommy Curtis
Blake Cushing
Raymond Custin
Nevena Cutting
Rena Cyvas
Valerie Dabel
Traci Dagley
Abbey Dall
Nora Damian-Sandoval
Hai Dao
Dyesha Darby
Valencia Darlington
Teresita Dasalla
Kimberli Davino
Carrie Davis
Catherine Davis
Dana Davis
Julie Ann Davis
Rae Davis
Roschell Davis
Sammy Davis
Sandra Davis
Scott Davis
Shantell Davis
Tyler Davis
Miranda Davis-Choice
Jacqueline Dawson
Natasha De Jesus
Michael Dean
Kristine Dearman
Roger Decoster
Debra Deering
Russell DeFord
Daniel Degendorfer
Karie Anne Delafield
Richard Deluga
Desiree Demmith
Richard Dendinger
Darrel Denune
David DeRemer
Misty DeRemer
Megan Desarmeaux
Jane Detorre
Robbinkay Devine-Henry
Michelle Devos
Chadwick deVries
Denise DeWan-Bottinger
Mari Dhingra
Gary Dias
Danielle Diaz
Miguel Diaz
Luis Diaz de Arce
James Dicindio
Bradley Dickey
Brenda Dietsche
Deeana Dildy
Nicole Dillard
Tondra Dillard
Diana Dillon
Jessica Dionne
Annie Diotte
Courtney Dirks
Esther Dixon
Eva Dixon
Sean Dixon
Lisa Dobson
Cecil Dodd
Suzanne Dodds
Terry Dodds
Gabriel Dodson
Cornealis Donahue
Neil Marc Donald
Merrick Donnelly
John Donovan
Carolyn Dorer
Amanda Doss
David Doss
Erika Dotto
Petra Dougherty
Donna Doughty
Michelle Doughty
Samantha Doughty
Lisa Douglas
Anthony Dover
Rebekah Dow
Belinda Dowdell
Candace Downing
Brenna Doxsee
Nancy Doyle
Bradford Doyon
John Drosos
Nathan Drost
Sarah Drum
Susan Dry-Shepherd
Kenneth Duhart
Kyle Dukes
Lakesha Dumes
Jason Dumont
Joann Dunnavant
Christopher Dunne
Christopher Dupras
Kizzy Dupree
Pearl Durand
Justin Dyess
Pamela Dyess
Cindy Eagler
Raymond Eakes
Ronda Earley
Pamela Eason
Lee Easter
Shonna Ebert
Ighovode Ebhoaye
Kerri Edwards
Cynthia Edwards-Rogers
Thomas Effertz
Patricia Eggleston
Christina Egurola
Rebecca Ehrlinger
Christopher Eichermueller
Myonghwan Eiselstein
Robert Eisenhour
Nwanneka Eke
Troy Elliott
Jody Emert
Timothy Emmons
Alyssa Erichsen
Dawn Erickson
Robert Erlinghagen
Derek Escalona
Anwar Escobar
Yesenia Escribano
Diana Espinosa
Shannon Espinoza
Jesse Esquivel
Silvia Estrada
William Evangelista
Allison Evans
Carissa Evans
Carleton Evans
Deborah Evans
Gail Evans
Ryan Evelyn
Amber Everett
Tanya Everett
Mary Everitt
Theresa Ewell
Julie Fadoir
Nicholas Faella
Melanie Fagan
Michelle Fairley
Wonderful Faison
Kevin Falk
Della Fanetti
Vanna Farley-Ackers
Jennalin Farmerie
Terri Fay
Diana Fazzare
Michael Felton
Darlene Fenn
Mary Ferguson
Scott Ferguson
Danielle Fernandez
Taunya Fischer
Brian Fisher
Elma Fisher
Darlis Fite
Douglass Fitzgerald
Iris Fitzgerald
Anthony Flaminio
Daniel Fleming
Karen Flessner
Bernadine Flood-Nichols
Theresa Flores
Kimberly Flores-Swenson
Tamekia Foley
Camille Follet
Ellen Forcum
Darla Forester
April Foster
Raquel Foust
Milissa Fowler
Charlette Fowlkes
David Fox
Elliot Fox
Natalie Francisco
David Franco
Loraine Frank
Terrie Frank
Barbara Franklin
Susan Fratazzi
Sean Frazee
Kimberly Frazier
Burcin Frederick
Emily Frederick
Kimberly Frederick
Brian Freed
Warron French
Renee Frerichs
Elizabeth Froehner
Linda Fuhriman
Alex Fulford
Dennis Fuller
Robyn Fuqua
Ginger Furline
Audrey Furst
Jeffrey Furtado
Marvin Gabut
Shannon Gaines
Manyang Gak
Kathryn Galeana
Shaina Galley
Paula Gallien
Wendi Gammons-Pallaria
Robert Ganem
Susan Ganther
Kylie Garcia
Marcela Garcia
Silvio Garcia
Cynthia Gardner
Della Gardner
Jennifer Garland
Enriqueta Garner
Karl Garner
Omar Garner
Leslie Garsten
Raquel Gasaway
Songelyn Gaskins
Wesley Gassaway
Diane Gassmann
Frank Gastelum
Theodore Gaumer
Chrystal Gay
Amanda Gebhart
Michael Gempeler
Dominique Genereaux
Erika George
Daniel Gerber
Norma Gervais
Martos Giebitz
Rebekah Gifford
Joyce Gilbreath
Summer Gillespie
Dawn Gillman
Melissa Girtman
Helen Gist
Bobbi Jo Given
Nicole Gleason
Kevin Glenn
Shelton Glenn
Christopher Glenon
Laura Gobin
Desiree Godfrey
David Goetz
Ralph Goff
Michael Goggans
Jeffrey Goins
Ella Goldberg
Camille Golphin
Katrin Gomillion
Yvonne Gonzales
Paul Gonzalez
Sheyla Gonzalez
Arthur Goode
Beth Goodman
Courtney Gordon
Johanna Gordon
Stacy Gordon
Amber Goss
Stephen Gossett
Gregory Goucher
Tina Gouzien
Casey Gowen
Jenifer Gozart
Katherine Grady
Sheila Grainger
Otis Grandson
Kamerra Grant
Murray Grant
Natalie Grant
Adrienne Graves
Brandis Graves
Diana Gray
Jennifer Gray
Larry Gray
James Greathouse
Ernestine Green
Laderek Green
Tamra Green
William Greenway
Varshala Greer
Allison Gregory
Eleanor Gregory
Matthew Griego
Anna Griffin
Charlene Griffin
Mindy Griffin
Stacey Griffin
Jerry Griffis
Maya Grim
Erica Grinsteiner-Motto
Cynthia Grisolia
Steven Groon
Charles Grosbier
Garrett Grubb
Edward Gubeno
Philip Guhl
Addie Guillory
Amy Gulledge
Jenifer Gullotto
Laura Gumm
Janis Gummel
Denise Gupta
Kimberly Gustafson
Jael Gutierrez
Kathleen Gutierrez
Robert Guy
Francisco Guzman
Tia Gwathney
Brian Habel
Randy Haddix
Patrick Hager
Andrea Hahn
Lonna Hale
Brooke Hall
Daniel Hall
Donald Hall
Kayla Hall
Kendra Hall
Matthew Hall
Rebecca Hall
Jason Hamburger
Deondria Hammonds
Andrew Handwerk
Jessica Haney
Bradley Hannah
Jennifer Hannah
Beverly Hannahs
Amy Hansen
Janelle Hansen
Terri Hansen
Patricia Hansford
Jon Hanson
Jason Hardee
Yolanda Harden
Dennis Hardesty
Crystal Hardin
Rowena Hardrict
Joseph Hare
Susan Harley
Kimberly Harlin
Terry Harmon
Anita Harnish
Brenda Harper
Scott Harpine
Jennifer Harrington
Beverly Harris
Nidia Harris
Oliver Harris
SAYONARA HARRIS
Sheila Harris
Tracey Harris
Roosevelt Harrison
Diane Hart
Kathleen Harter-Poiry
Beverly Hartlett
Cynthia Hartzell
James Hartzog
Carolyn Hasenau
Douglas Hassell
Stephanie Hatfield
Taylor Hatke
Angela Haven
Jason Havlik
Leslie Hawy
Kandis Hayes
Keith Hayes
Dena Hayess-Horton
Patrick Hayford
Christi Hays
Dion Hazard
Alisha Head
Brandi Hearst
Diane Heath
Cinderella Hebert-Rounsaval
Susan Hecht
Cerissa Heffner
Catherine Hein
Kami Helm
Kori Hemingway
Sherry Henderson
Sylvia Henderson
Jennifer Hendricks
Antoinette Hendrickson
Allyson Hennessee
Atika Henry
Charlotte Henry
Ignatius Henry
Victoria Henry
Maria Teresa Heredia
Carlota Hernandez
Elias Hernandez
Yavette Hernandez
Bryceson Hester
LaGala Hester
Chad Hickey
Joseph Hicks
Lipas Hicks
Stacy Hicks
Jodi Higginbottom
Scott High
Christy Hill
Dametrice Hill
Donald Hill
Joseph Hill
Cynthia Hilliard
Richard Hilliard
Oday Himmo
Matthew Hitchcock
Alyssa-Lee Hitcho
Sarah Hoback
Joseph Hodge
Lilly Hoehn
Brandi Hoff
Patricia Hoffman
Paul Hoffman
Kenda Hogan
Evan Hoke
B Holden
Lindsey Holland
Tim Holland
Susan Hollenback
Tenille Holley
John Holliday
Michael Holman
Crystal Holmes
Elaine Holmes
Lynda Holst
Donna Holt
Rhonda Honaker
Jennifer Hopkins
Albert Hopper
Gregory Horn
Lonnie Horn
Maria Horn
Troy Horne
Roy Horsley
Kevin Horton
Stephanie Horton
Allison Hoskins
Terry Hoskins
Kelly Houk
Karen House
Patrice Hovland
Anneliese How
Marlina Howard
Jodie Hubbard
Angela Hudson
Daniel Hueber
Brian Huff
Jennifer Huff
Linda Huggler
Alicia Hughes
Cecilia Hughes
Karen Hughes
Mark Hughes
Stephen Hughes
Jennifer Hughley
Rebecca Hulett
Tracey Human
Christopher Humphrey
Aulisha Humphries
Cynthia Hunt
Heidi Hunt
Ethan Hunter
Patricia Hunter-Norris
Martina Hurley
Jared Hurst
Troy Hurt
Kathleen Hutchings
Danielle Hutchison
Justin Hutchison
Taquanda Hyde
Eunice Hymes
Jan Hyvonen
Adeyinka Ifemade
Valerie Ingram
Christopher Inlow
Marc Irvine
Alexander Isidoridy
Tatiana Isis
Milisa Ismail
Darrick Jackson
Davita Jackson
Emily Jackson
Erika Jackson
Nathan Jackson
Quentin Jackson
Rose Jackson
Shondrekia Jackson
Angela Jacobs
Haley Jacobs
Leyna Jacobs
Rosa Jacome
Martine Jadotte
Kelli Jahn
Carolyn James
Tiffany James
Laura Jaminet
Elizabeth Jamison
Norwood Jamison
Amanda Jeffery
William Jenkins
Michael Jennings
Stephanie Jennings
Joy Jensen
Laurie Jensen
Traci Jensen
Michelle Jenson
Mark Jewett
Maureen Jiminez
Candy Jock
Brandi Johnson
Cami Johnson
Cathy Johnson
Cole Johnson
Debra Johnson
Gabrielle Johnson
Jennifer Johnson
Jennifer Johnson
Kenneth Johnson
Kristen Johnson
Kristi Johnson
Laura Johnson
Laurence Johnson
Luz Johnson
Melinda Johnson
Rochelle Johnson
Sandra Johnson
Shareeta Johnson
Stephen Johnson
Denise Johnson-Myers
Mardic Johnson-Young
Bethany Joiner
Jeanette Jones
Joan Jones
John Jones
Keevy Jones
Lisa Jones
Neiki Jones
Nicole Jones
Shacorey Jones
Sheela Jones
Susan Jones
Thomas Jones
Valerie Jones
Katherine Jones-Tezgor
Katie Lynn Jordan
Sadiqa Jordan
Meredith Jowers
Dennis Joy
Sandra Juarez
Jennifer Jude
Andrea Julius
Christopher Jungers
William Justice
Eric Kaiser
Smith Kaleohano
Jamie Kalk
Crystal Kamish
Willy Kappie
Jessica Karczewski
Joseph Karpinski
Joshua Karzai
Amani Kassir
Mahealaniokapualehua Kauahi
Kevin Kaufman
Daryl Keamoai
Stephanie Kearney-Quilling
Lori Kee
Judy Keit
Cheri Keiter
Audra Keith
Jewel Faye Kelley
Colleen Kelly
Daniel Kelly
Michael Kemp
Jacob Kendrick
Ines Kenny
Jennifer Kenyon
Kuniko Keohane-Celcer
Gary Kercher
John Kerkhoff
Carvell Key-Colbert
Felix Khang
Michelle Kiggins
Eneddy Kilgore
Saralee Kimball
Kristen Kind
Cassandra King
Charlene King
Michael King
Terry King
Travis King
Melissa Kinney-Mauch
Tobin Kirk
Anthony Kirkwood
Aaron Klausmeyer
Angela Klecker
Roy Klein
Eric Klinger
Sharon Knickerbocker
Michelle Knight
Allen Knop
Frederick Knox
Wannita Knox
Shannon Knuth
Brenda Kobelka
Daria Kohan
Diane Kolling
Tamara Komes
Sally Koppy
Dawn Korsick
Julie Krainick
Carol Kristjansson
Amanda Kroeger
James Kruckenberg
Anne Kruse
Erica Kubick
Catherine Kuehl
Laura Kujawa
Karlana Kulseth
Meredith Kundrath
Christina Kupec
Allison Kuzak-Cromer
Ben Kwon
Kristyn Labrie
Grace Lack
Kerri Ladehoff
Xenlee Lafountaine
Alician La'Frances-Black
Sheri Lafrancois
Stephen Lagerberg
Roderick Laino
Casey Lalonde
Holly Lamirand
Sean Lamonzs
Wendy Lamphere
Leslie Lance
Heather Lange
Bernice Langel
Paul Langenstein
Jessica Lapoint
Michelle Lariscy
Kelly Larivee
Margaret LaRocca
Laura Laspee
Naomi Lathan-Phillips
LaTonia Lattimore
Shanna Lauri
Jennifer Lay
Jonathan Laybourn
Kevin Laymon
Billy Le
Michael Le Blanc
Lisa Le Fever
Ebony Leach
Alicia Lear
Nicole Lear
Paula LeBlanc
Kathy Ledbetter
Michael Leddy
Bobby Lee
Douglas Lee
Dusty Lee
Michelle Lee
Vanessa Lee
Gina Lee Thomas
Robert Lehman
Shaun Lehr
Bonita Leigh
Abigail Leonard
Alex Leonard
Brenda LeVere
Zipporah Levi-Shackleford
Rosemarie Levit
Albert Lewis
John Lewis
Jolanda Lewis
Nicole Lewis
Richard Lewis
Ryan Lewis
Kelly Liay
Gary Lichty*
Ronnie Lilie
Evelyn Linares
Laura Linscomb
Tracy List
Carla Littel-Hildebrand
Adam Little
Marvin Little
Yolanda Littlejohn
Clayton Llewellyn
Derrick Lloyd
Aimee LoBalbo
Keith Lochner
Charles Lockwood
Angela Logan
Nicole Lohrmann
Mary Lombrano-Holt
Allison Long
Joshua Long
Kathleen Long
James Looney
Audrey Lopez
Jennifer Lopez
Monica Lopez
Pilar Lopez
Angelina Loreto
Jeanette Loudy
Zera Louis
Carlando Love
Don Love
Kimberly Love
Shnea Love
Kerri Lovelass
Vanessa Lovett
Charles Lowe
April Luallen
Tisha Luckett
Ashley Lukens
Joseph Lumpkins
Michael Lunghi
Dewayne Luster
Misty Lynes
Joel Lyon
Ralph Lyon
Ivette Lyons
Jason Lyons
Chelsea Lytle
Juliet Lyttle-Lossing
Gina Mabry
Lisa MacAllister
Thomas Mack
Sacha Mackels
Robert Madrid
Latisha Magee
Elisabeth Maguda
Kathleen Maguire
Lisa Mahar
Anthony Maier
Leon Maitland
Zeina Makki
Richard Maldonado
Robert Malley-Boehm
Manuel Mandapat
Aaron Mangin
Tiffany Manley
Ella Manning
Terri Manthey
Tynesha Manuel
Mary Manzel
Heather Marburg-Teal
Stephanie MarcAurele
Ryan Marcell
Tamara Markiewicz
Amanda Marlow
Marjorie Marrs
Cassandra Marshall
Yolanda Marshall
Connie Marshburn
Deborah Martin
Jillian Martin
Jodie Martin
Kristin Martin
David Martinez
Hazel Martinez
Lanora Martinez
Peggy Martino
Jennifer Mascola
Heather Mason
Precious Mason
Veronica Massey
Melissa Masterson
Brooke Matanguihan
Joshua Matson
Rafael Matta
Sylvia Matthews
Clayton Matthys
Tasha Maxon
Tracy May
Amanda Mayer
Toby Mayfield
Hassan Mazaheri
Nicole McAlister
John McAvoy
Stephen McCabe
Wesley McCalmont
Cecil McCarty
Shawn McCastle
Terra McClung
Marie McClure
Angela McConnell
Andrea McCormick
Kelly McCormick
James McCoy
Deborah McCraw
Shani McCray
Marilyn McCutcheon
Michelle McDermott
Mistienne McFarland
Heather McGee
Matthew McGehee
Michael McGrady
Roberta McGuire
Nadia McHale
Shelly McIlhenny
Hollis McIntosh
Michele McIntyre
Jinelle McKenney
Courtney McKenzie
Erin McKinney
Brian McLane
Justine McLaughlin
Molly McLaughlin
Kimberly McLemore
Feresa McLeod
Katrina McLeod
Jody McMackin
Fiona McMiller
Deidra McMorris
Ashleigh McMullen
Teneisha McNeil
Tequita McNeill-Townsend
Michael McNerney
Michael McNey
Laura McNicol
Melissa McPherson
Camille McQueen
Michael McVaugh
Jessica McVeigh
Elizabeth McWilliams
Beverly Meetze
Jennifer Meigs
Jackeline Mejias-Fuertes
Joyce Melbourne
Jeffrey Melson
Lisa Mendoza
Kelly Menke
Keri Menne
Sonya Mentz
Treena Merk
Kerry Merlo
Robin Merritt
Vicki Merritt
Christy Messina
Andrea Metcalf
Suzanne Meyer
Mirei Midorikawa-Boothe
Jennifer Mikka
Matthew Milcarek
Carl Miller
Catherine Miller
Clarence Miller
Cresta Miller
Elaine Miller
Kimberly Miller
Lucinda Miller
Marsha Miller
Rebecca Miller
Roosyati Miller
Samantha Miller
Susan Miller
Lowell Millican
Kathryn Mills
Letha Mills
Robert Mills
Jenet Mills-Walden
Janice Millwee
Dedrick Mims
Carla Minney
Carolyn Mitchell
Michael Mitchell
Ava Mitchell-Crew
Andrew Moening
Melinda Mohr
Gladys Molina-Burns
Dorothy Molino
Danielle Monroe
Lisa Montgomery
Nancy Mooney
Angela Moore
Dari Moore
Heidi Moore
James Moore
Steven Moore
Zerian Moore
Arthur Moran
Kimberly Morano
Angela Moreno
Edward Moreno
Kristin Moreno
Jason Morgan
Joshua Morgan
Matthew Morgan
Sheldon Morgan
Briana Morris
Diana Morris
Barbara Morrison
Andrea Morrow
Veronica Morrow
Todd Morse
Curtis Morton
Mariah Morton
Kerri Morvant
Lynn Mott
Kelli Mouk
Brian Mowry
John Moyanah
Diane Mull
Tammy Mullins
Chelsea Mumford
Debra Mummy
Laura Munari
Annette Munck
Michelle Munroe
Judith Munson
Cory Murdock
April Murphy
Patrick Murray
Lance Musicant
Sabrina Musko
Miriam Mwanga
Christopher Myers
Timothy Myles
Randy Naatz
Zaid Nabulsi
Chesney Nance
Margaret Nasholts
Imee Navasca-Leverette
Belinda Naylor
Hlamiso Ndhlovu
Cheryl Neal
Kerry Neal
Rabie Neal
Suzanne Nehls
Kathryn Nelson
LeAnna Nelson
Teresa Nelson
Donna Nemechek
Michael Neofytides
David Nettles
Bryon Neubauer
Audrey Newbold
Hong Nguyen
Mindy Nicholas
Sarah Nichols
Tracy Nichols
Linda Nicklin
Nicole Niese
Marisol Nieves
Clifford Nix
Jolisa Nixon
Gwen Noel
Michelle Norman
Debra Norris
Matthew Northrup
Gerald Norton
Shaun Novitske
Rose Nunes
Lornna Nunez
Sandra Nunnally
Mary Obrien
Michael O'Bryant
Patricia Odom
Susan O'Farrell
Adam Offerman
Kathryn Ogletree
Jolene O'Hehir
Brent Ohlendorf
Samuel Oladunjoye
Michael Olech
Matthew Oliva
Kim Oliver
Suzanne Olsen
Christopher Olson
Edward O'Neal
Dusty O'Quinn
Devin Orcutt
Mariko Orita
Amy Orlando
Dominic Orlando
Katleen O'Rourke
Selene Orozco
Helen Ortiz
Ronald Oschner
Kevin Osland
Mark Ostern
Shaine Ott
Lindy Oubre
Robyn Owen
Kurt Owens
Trevor Paananen
Mathis Pack
Dana Padilla
Richard Padilla
Danielle Paez
Deborah Page
TaNeisha Page
Brandy Paige
Lyubov Palm
Linda Paluga
Denise Pappagallo
Teresa Pappas
Erica Paradis
Jenna Parcell
Benjie Pardick
Brandon Parish
Amy Parker
Daniell Parker
Melanie Parker
Melanie Parker
Roselynne Parker
Deborah Parkinson
Darrell Parks
Stephanie Parks
Robert Parmenter
Sean Pasieta
Cindy Patterson
Sean Patterson
Catherine Patton
Ellen Patton
Cameron Paul
Rebecca Pavkovich
Angela Payne
Katherine Payne
Todd Payton
Nicole Pearson
Leeann Peden
Tracey Peeler
Trescha Peeples
Nancy Peery
Russell Pegram
Angelique Pelletier
Maria Pena-Cavallini
Donald Penny
Sharon Peoples
Ronetta Percival
Danielle Perez
JANNE PERKINS
Donna Perreault
Archine Perry
G. Octavious Perry
Chantae Peters
Anne Petersen
Mary Petersen
Susan Petersen
Daniel Peterson
Emile Peterson
Karolea Peterson
Lavarne Peterson
Michele Peterson
Mikal Peterson
Tasha Peterson
Jacquelyn Petrovic
Antony Petti
Jill Pfeiffer
Jennifer Pfleger
Joel Phillips
Sonya Phillips
Stacy Phillips
Stanley Phillips
Sylvia Phillips
Sarah Piepenburg
Bryan Pierce
Immacula Pierre
Thaddeus Pietrzak
Kellie Pilgreen
Aaron Pines
Cora Pinesett
Gail Piper
Jason Pittman
David Piwinski
Kimberly Piwinski
Katie Plaisted
Miranda Ployhar
Staci Plunk
Jeffrey Plunkett
Bryan Poe
Corey Poole
Richard Poole
Kristin Porter
Lisa Posey
Anna Postlewait
Michael Potter
Megan Potwin
Jeffrey Powell
Kari Powell
Tamekia Powell
Adriane Powers
Steven Prchlik
Brandy Press-Smith
Kristen Price
Malikah Price
Michelle Price
Virginia Price
Sharon Proctor
Colleen Prue
Kelly Pruett
Stephanie Puckett
Diane Pulda
Rosanna Pullido
Tara Pulling
Aristeo Punzal
Deborah Purcell
Michael Puterio
Anthony Pyron
Mona Qafisheh
Donna Quade
Veronica Quander
Gregory Quarterman
Johnnie Quiller
Jonathan Quilling
Michele Quinn
Jeffrey Raab
Kristine Raber
Tammie Radhakrishnan
Amber Rainey
Genelle Rainville
Denae Rall
Earl Ramlow
Diane Randles
Tonya Ransome
Tejaswini Rao
Patricia Rash
Lindsay Rasp
Simone Ratley
Earl Ray
Sharon Ray
Racheal Rebolloso
Daniel Recker-Dizon
Christine Reed
Lenita Reed
Margery Reed
Doris-Chinn Reese
Irene Reese
Melina Reeves
John Remsen
Donna Renfro
Kathy Repass
Brittaney Reschman
Jacquelyn Respert
Stephen Rettino
Janice Reusche
Lashonda Revill
Elizabeth Rey
Joe Reyes
Stephanie Reyes
Carmen Reyes-Smith
Nahkiah Reynolds
Gwendolyn Rhine
Jeannette Rho
Sarah Rhoads
Quaneca Rhodes
Jennifer Ricci
Chad Rich
Melkys Richards
Sandra Richards
Shawn Richards
Colleen Richardson
Audrey Rickers
Nancy Rickertsen
Randy Riddle
Anthony Ridley
David Riegert
Juanita Riego de Dios
Patricia Riemann
Phillip Rierson
Bernadette Riley
Tynesia Riley
Guadalupe Rincon
Regina Ringling
James Ritchie
Alfonso Rivera
Antonio Rivera
Iris Rivera
Isabel Rivera
Jorge Rivera
Nancy Riviotta
Shari Roach
Shari Roach
Christopher Robbins
Melinda Robbins
Jenetta Roberts
Mindy Robertson
Tiffany Robertson
Ashley Robinson
Brianna Robinson
David Robinson
Francesca Robinson
Glenn Robinson
Katherine Robinson
Teresa Robinson
Frederick Robinson-Burrell
Alexander Rodgers
David Rodgers
Chelsea Rodriguez
William Rodriguez
Alexandra Rogers
Leighton Rogers
Lucinda Rogers
Melinda Roginsky
Zachary Rohrer
Jennifer Roling
Juliana Romani
Ana Romo
Sabrina Romo
Matthew Rompca
Jessica Rooney
Carma Roper
Richard Rosa
Cortney Rose
Eric Rose
Leonie Rosemin
Elizabeth Rosen
Laura Rosenberg
Jeffrey Ross
John Ross
Adam Rossiter
Kevin Rossmiller
Stefanie Rouleau
Justina Rowan
Christine Roy
William Roy II
Kimberly Royston
Carrie Ruble
Annmarie Rudolph
Donna Rudy
Michael Ruhl
Rebecca Rush
Robyn Rushing
Elaine Russell
Heather Russell
Karen Russell
Linda Russell
Terrell Russell
Tina Russell
Stephen Rybicki
Vanessa Rymer
Matthew Sabie
Lucie Sabina
Kelly Saccone
Craig Sadler
Amy Sager
Ralph Salgado
Sophia Salinas
Susan Salyer
Gina San Inocencio
Carlos Sanchez
Sharnika Sanchez
David Sanders
Jeraldine Sanders
Jaime Sandoval
Mario Sanfilippo
Wasiu Sanni
Alejandra Santander
Alicia Santiago
Shahnte Santiago
Pamela Santucci
Robert Sapp
Deborah Sarver
Irish Sash
Penny Saul
Shannon Saunders
Christopher Sauser
Matthew Sawyer
Pamela Saxton
Susan Sayers
Jodie Schaefer
Carmen Schafer
Thomas Scheller
Victoria Schenck
Sabrina Schindler
Yvonne Schlangen
Shameika Schmidt
Elise Schmitt-Schlenker
Jolene Schneider
L'oreal Schneider
Nancy Schnider
Stephanie Schoolman
Judy Schrader
Ronda Schreiber
Bradford Schultz
Kimberly Schulz
Michael Schweers
Jaclyn Scott
James Scott
Polly Scott
Rebecca Scott
Shannon Scott
Sun Yi Scott
Sandy Scrubb
Darnell Sealey
Ashley Secaida
Ashley Secaur
Aurora Seguinot-Cruz
Pamela Seitz
Gretchen Sellers
Mary Sellers
Douglas Sensenbrenner
Ruben Sepulveda
Diane Seri
Stephanie Sewell
William Shain
Heather Shankles
Charles Sharp
David Shaw
Susan Shaw
Levi Sheats
Bonnie Sheehan
Shannon Sheehan
Jennifer Shelton
Victoria Shepard
Michael Shepherd
Katherine Sheppard
Jessica Sherwood
Kenya Shiloh
Kimberlin Shipman
Esther Shires
Terra Shishido
Erica Shoemaker
Jonell Shoemaker
Stephen Shook
Leonida Shope
Gladys Shoup
Jenia Shuford
Garfield Sicard
Tamara Sieja
Paula Sifuentes
Melissa Silas
Ruth Silva
Jean Silvas
Nathaniel Silvers
Taryell Simmons
Angela Simmons-Jones
Pamela Simpson
Patrick Simpson
Jugraj Singh
Sears Singletary
Michelle Sinning
Elaine Sites
Michael Skidmore
Cariann Skiff
Brittany Skinner
Linda Kay Slack
Patrick Slaten
Melissa Sloniger
Allison Smith
Amber Smith
Andrew Smith
Audrey Smith
Belinda Smith
Deborah Smith
Douglas Smith
Gloria Smith
Jamoa Smith
Jennifer Smith
Jessica Smith
LaToya Smith
Levuris Smith
McKay Smith
Melissa Smith
Misty Smith
Nicolle Smith
Randolph Smith
Raymond Smith
Sarah Smith
Shawn Smith
Shiekkera Smith
Terry Smith
Melanie Smith-Hengehold
Amanda Smith-Singleton
Tracy Snell
Lisa Snider
David Snyder
Jessica Snyder
Ruth Snyder
Kirsten Soler
Ana Solis
Erica Solis
Julie Sonderegger
Letitia Sonnenberg
John Sopiak
Jake Sowders
Barbara Sparks
Rachel Spear
Sandra Speer
Tracey Spies
Heidi Spreckels
Theresa Sprute
Rashun St. Clair
Shaun-Michael St. Vincent
George Stacey
Trisha Staley
Harold Stanberry
Veronica Stanford
Laurie Stapel
William Starr
Sunshearay Steele
Tiffani Steele
Wayne Stepan
Eric Stere
David Stevens
Myranda Stevens
Darryl Stinson
Karena Stipp
Janeen Stone
Karen Straite
Ayeshah Stuart
Brigitte Sullivan
Christopher Sullivan
Michael Sundberg
Angelique Surguy-Hershey
Holly Sutherland
Debbie Swafford
Lakesha Swain
Jeffrey Swajanen
Hanna Swanson
Justin Swanson
Robert Swanson
Tabitha Swearingen
Brittany Swoyer
Nichole Sykes
Todd Synoground
Daniel Tachick
Fatema Tahan
Diane Takis
Sean Talamas
Jessica Tanguay
Shaista Tariq
Alyssa Tarver
Yohance Tate
Natasha Tatum
Megan Taufi
Angela Taylor
Brandye Taylor
Jalaire Taylor
Janice Taylor
Megan Taylor
Shaunelle Taylor
John Tedford
Robert Teel
Bobbie Telfair
Ross Templeton
Brenda Teplitsky
Mary Terry
Theresa Thaxton
Jeffrey Thelander
David Thiede
Shauna Thoene
Anissa Thomas
Carol Thomas
Cheryl Thomas
Christina Thomas
Diane Thomas
Eugenia Thomas
Jacqueline Thomas
Kevin Thomas
Timieka Thomas
Vanessa Thomas
Gene Thomlinson
Dennis Thompson
Katherine Thompson
Sherry Thompson
Anna Thornhill
Christopher Throgmorton
Shanna Thronas
Holly Tiefman
Doreen Tizzano
Shelia Tolbert
Alana Tolbert-Walker
Zakia Tomlin-Harden
Gigi Tomsu
Shryl Toner-Whitesell
Liz Torres
William Trapp
Paul Travers
Marilyn Traylor
Beverly Trimble
Mark Trosper
Earl Trower
Louis Truscott
Timothy Tubbs
Debra Tucker
Juanita Tucker
Melissa Tumbleson
David Turley
Garfael Turner
Tina Turner
Victor Turosky
Awwen Tyrsson
Chibuike Ulasi
Ashley Underwood
Kelley Underwood
Sara Vajgrt
David Van Der Wekken
Jennifer Van Wanzeele
Jo Vanblaricum
Sandra Vandaveer
Micah Vander
Amy Vanslyke
Manuel Varela
José Vargas-Rodriguez
Joann Vaughn
San Juanita Vega
Kyrica Veney
Ryan Venlet
Colleen Venyak
Julie Verdeja
William Verge
John Verrecchio
Dorn Vichcales
Lori Vigesaa
Aida Villa
Christopher Villani
Lisa Villarouel
Ryan Vincenzes
Alan Vivyan
Adam Volkmann
John Vuletic
Catherine Waddle
Carl Wade
Corey Wagner
David Wagoner
Brenda Walker
Calvin Walker
Cynthia Walker
Doretha Walker
John Walker
Julie Walker
Lisa Walker
Michael Walker
Deena Wallace
Donna Wallace
Kimberly Wallace
Melonie Wallace
Billie Walsh
Brittany Walsh
Jewel Ware
James Warneck
Shawna Warren
Dorthy Washington
Linda Washington
Quenton Watson
Jason Watts
Thomas Watts
Barbara Webb
Joshua Webb
Natasha Webb
James Wedge
David Wedington
Malalai Weish
Christine Weissman
Joyce Welch
Tanesha Welch
Jacqueline Weller
Kasy Wells
Deborah Werthman
Guy West
Brandon Westmoreland
Julie Wetmore
Missy Wetzel
Judith Weyant
Kathy Whalen
Tiffany Wheeldon
Robert Wheeler
Tiffany Wheeler
William Whitaker
Brandy White
Deanna White
Debbie White
Lesa White
Tamika White
Amber Whitley
Darrell Whitney
Sharonda Whitson
Christopher Widener
Ebony Wilborn
Melinda Wilkerson
Tara Wilkey
Deborah Williams
Dianna Williams
Donald Williams
Jillianne Williams
Joleen Williams
Kathleen Williams
Lisa Williams
Melissa Williams
Melody Williams
Nicole Williams
Shannon Williams
Stuart Williams
Zona Williams
Willard Williamson
Christopher Wilmot
Carmen Wilson
David Wilson
Eric Wilson
Frances Wilson
Inga Wilson
Kathleen Wilson
Marvin Wilson
Shelia Wilson
Cheryl Windbiel
Diana Windley
Ruth Windsor
Robyn Wingrove
Amanda Winn
Robert Winn
Brandan Winter
Geoffrey Winters
Samantha Wirth
Emily Wise
Annette Wisniewski
Heather Witt
Tanya Witt
Nancy Wohlsen
Michelle Wojnar
Carol Wolther
William Womacks
Richard Wood
Tanya Wood
Tony Wood
Barbara Woods
Tasha Worcester
Kristyn Worrell
John Worth
Peggy Wortham
Jacquiela Wright
Natasha Wright
Pamela Wright
Scott Wright
Krystal Wunderlin
Leeona Wynne
David Wyrick
Nickole Wyse
Barry Yamamoto
Nicole Yancey
Yolanda Yandow
Steven Yankovich
Pamela Yearsley
Abigail Yellen
Angela Yerby
Kenneth Yeung
Joshua Yocum
Michael Yoshihara
Jessica Youmans
Ameem Yousaf
Jeremy Zimmerman
Stephen Zimmermann

Nacia Abney
Debbie Aboulfath
Brinda Abu-Obaid
Maria Aceituno
Steven Acevedo
Rebekah Acosta
Barry Acton
Seyed Adabi
Aspen Adams
Lisa Adams
Marilyn Adams
Mendy Adams
Josie Addington
DeGraft Adegbite
Valerie Adegoke
Lydia Adeleke
Abiola Adeshokan
Remilekun Adewunmi
Tebbie Afshar
Jillian Agosta
Michelle Aguiar
Malek Ahmadi
Asianoa Akuoko
Fowziya Alawi
Mary Albright
Jenifer Alex
Fawn Alexander
Nathan Alexander
Royce Alexander
Treva Alexander
Verona Alford
Yvette Ali
Ana Alicia
Mohammedi Alikhan
Adrian Alireza*
Kifah Alkhatib
Christi Allen
Clinton Allen
Kim Allen-Hubbard
Machellee Allison
Matthew Allred
Suhai Alston
Robert Altenbernd
Toni Altenburg
Katharine Alvarado
Nicole Amato
Amy Ambrosini
Tracey Ames
Michael Amorose
Hikarofem Anani
Melinda Anders
Kristen Andersen
Cara Anderson
Geoffrey Anderson
Kathryn Anderson
Linda Anderson
Lindsay Anderson
Stacy Anderson
Anthony Anderson*
Marlon Anding
Anna Andoe
Dee Andrea
James Andrews
Mariska Angall*
Mary Angevine
Cheryl Ann
Cindye Ann
Jo Ann
Jo Ann
Kim Ann
Trudi Ann
Lu Anne
Cecilia Antonella
Andrea Aplin
Nadine Appel
Lalaine April
Tammy Archuleta
Gary Arivett
Stephanie Armel
Barbara Armenta
Reina Armold
Bryan Armour
Genevieve Armstrong
Lorraine Armstrong
Minerva Arocho
Violet Arthmann
Chantel Artis
Heather Arundel
Juliana Asamoah
Eric Asare-Budu
Robert Aspinall
Jorge Atencio-Parra
Austin Atkinson
Kim Atkinson
Charles Atoe
Lori Attenborough
Joanne Austin
Daisy Avalos
Bryan Aylward
Joseph Babkiewicz
Phyllis Back
Adam Backhaut
Sharon Backman
Angie Bacon
Edward Badibanga
Chad Bailey
Jennifer Bailey
Jennifer Bailey
Sandra Bailey
Beth Bailey-Keener
Amy Bakehouse
Lisa Baker
Mary Baker
Sandra Baker
Shaina Baker
Dante Balandra
Jason Baldwin
Todd Bales
Stephen Ball
Tandrita Ball
Nicolle Ballou
Lori Balog
Jill Balthazar
Kevin Bangerter
Lamarka Banks
Lashevia Banks
Jillian Baptiste
Janet Barany
Mark Barbieri
Cora Barbour
Alissa Bargesser
Brittany Barker
Rhonda Barker
Amy Barkley
Agnes Barnes
Allison Barnes
David Barnes
Franklin Barnes
William Barnes
Hubur Barnett
Rhonda Barney
Tonya Barrow
John Barry
Tamara Basham
Tina Basharel
LyCynthia Baskin
Sarah Bauer
Lance Baughman
Demian Baum
Calvin Baumann
Robert Baxter
Karen Beabout
Rebecca Beach
Mia Beam
Lauren Bean
Leslie Bean
Jennifer Bear
Brian Beauchamp
Scott Beauchamp
Teresa Bebber
Alisse Beckwith
Monica Bedsole
Donald Beeler
Julie Beesley
Sonja Beffert
Matthew Behning
Alice Bell
Keyanna Bell
Marcella Bell
Tiffany Bell
Catherine Bellamy
J. Bellar
Karen Bello
Robin Beltz
Lauren Belvedere
Tammy Benally
James Bendickson
R. Benjamin
David Bennett
Fredrisha Bennett
Jermaine Bennett
Joshua Bennett
Kristy Bennett
Stephanee Bennett
Laura Benoit
Sandra Benson
Brad Benton
Michael Berg
Kara Bergland
Kim Berglund-Ingle
Heiko Berz
Victoria Best
Matthew Betzen
Martha Bhangu
Sandra Biache
Kimberlee Biagini
Kerry Biggs
Luke Bilger
Barbara Billings
Colin Bird
Geoffrey Bird
Sanya Bird
Melissa Bischoff
Agaba Bisengo
Earle Bishopp
Cynthia Bjorge
Cyrilla Black
Keri Black
Elizabeth Blackburn
Lisa Blackman
Marilyn Blackwell
David Blair
Jackie Blair
Aaron Blake
Peter Blake
Donna Blakley
Sara Blanchard
Rosemarie Blas
Carlenia Bleeker
Melony Block
Gracie Blue
Nichole Blue
Linda Boateng
Richard Boehmer
Barbara Boehmler
Mikel Boettcher
Lisa Bohnert
Alisa Bolden
Jo Boleyn
Chad Bolt
Lindsey Boon
Johnathan Boostani
Carlton Borcherding
Jennifer Borne
Eric Bornschlegl
Kristina Borton
Bonita Borum-Sandy
Steve Bose
Christie Boss
Jackie Bottoms
Adam Boubede
Christy Bourland
Tasha Bourne
Devron Bourque
Clayton Bowen
Jennifer Bowen
Patrick Bowen
Susan Bower
Christine Bowers
Jacqueline Bowers-Woods
Emily Bowles
Darik Bowman
Angela Bowness
Branden Boyak
Datrise Boyd
Margryette Boyd
Rhonda Boyd
Kimberly Boyd-Jones
Anthony Boyer
Christopher Boykin
Rashaka Boykins
Wendy Boyle
Beth Bracale
Heather Bradley
Randall Bramlett
Bruce Branch
Lori Brandon
Larissa Branford
Barbara Branham-Walton
Alvin Brannan
John Brant
Robert Brashier
Jeffrey Braun
Katie Braverman
Carol Breault
Lindsey Brecheisen
Kathy Breton
Gordon Brewton
Samaria Brewton-Lett
Debra Bridges
Lee Bridwell
Steven Brill
Susan Brimmer
Hilda Brinson
Amanda Brock
Amanda Brodie
Lyette Bronleben
Mary Bronzini-Klein
Angela Brooks
Carolyn Brooks
George Brooks
Jose Brooks
Onthatile Brooks
Adam Brothers
Douglas Broughton
Napoleon Broughton
Bonita Brown
Cheryl Brown
Curtis Brown
Cynthia Brown
Darlene Brown
Delandrick Brown
Heather Brown
Ida Brown
Julia Brown
Lisa Brown
Michael Brown
Nicole Brown
Randy Brown
Richard Brown
Stephanie Brown
Steven Brown
Synethia Brown
Terrilynn Brown
Vanessa Brown
Wendy Brown
Timothy Browning
Kristina Brubaker
Linda Bruce
Roya Bruce
Elizabeth Bruner
Marjorie Brutus
Barbara Bryant
Cynthia Bryant
Dana Bryant
Lisa Bryant
Mirica Bryant
Titus Bryant
Jennifer Bryson
Abigail Buchan
Michael Buchert
Linda Buchholz
Stefan Buckman
Stephanie Budziak
Jan Buecker
Debra Buehler
Frederic Buford
Jay Bugg
Pierre Buie
Glenda Bumber
Amanda Bunnell
Dana Bunney
Jennifer Buntemeyer
Desiree Burch
Micheal Burden
Teresa Burger
Donna Burgess
Valerie Burke
William Burkhart
Allan Burklund
Tamara Burless
Holly Burnette
Hurley Burnette
Carolyn Burnham
Melissa Burns
Patrice Burns
Richard Burns
Ieashia Burr
Angela Burrell
Philip Burrell
Tracy Burry
Mercedes Buruca
Teresa Busch
Paul Bush
Regina Busman
Christine Butler
Lois Butler
Sabrina Butler
Sheila Butler
Nicole Butner
Dana Bux
BJ Cadwalader
Magnolia Cagle
Jonathan Cahill
Elkan Cahl
Lauren Cain
Leonardo Caion-Demaestri
Kimberly Calame
Melissa Calame
Veronica Caldwell-Boone
Mark Callison
Frank Calloura
Melanie Calma
Jorge Camarillo
Kelli Cameron
Latoya Cameron*
Aaron Campanella
Charvella Campbell
Gregory Campbell
Rhian Campbell
Roddy Camper
Anibal Campos
Jonathan Campos
Roberto Candelaria
Elizabeth Cane
Pamela Cannon
Pamela Cannon*
Amanda Canteen
Kristi Cantor
Tonya Cantrell
Willie Capers
Larry Caplinger
Stacey Capozzi
Debra Caprella
Jessica Cardenas
Ginger Cardinal
Elizabeth Carlin
VALERIE CARLISLE
Keith Carlos
Derek Carlson
Heather Carman
Angela Carmichael
Felecia Carothers
Richard Carpio
Andrew Carr
Connie Carrigan
Andrea Carrington
Terri Carrington
Aileen Carroll
Kristine Carson
Charlene Carter
Courtney Carter
Donald Carter
Layne Carter
Nicole Carter
Peggy Carter
Jeannie Cartmel
Charles Caruana
Robert Casas
Bertha Casey
Brandon Casey
Bradley Casper
Elizabeth Cassidy
Yanira Castaneda
Fernando Castellon
Lance Castille
Lili Castille
Bruce Castle
Jessica Castro
Jimmy Cathey
Andrae Cavoto
Sharon Cayou
Billy Cearley
Patricia Cearley
Rosemine Celestin
Michael Ceonzo
Jerilynn Chadwick
Donna Chaff
Steven Chambers
Tina Chambers
Christina Chapel
John Chapman
Margaret Chappell
Celeste Chappell-Bates
Merlice Charles
Melissa Charlton
James Charters
Krysha Chatman
LaTanya Chatman
Chantele Cheeseboro
Amy Chesla
Megan Chesser
Peter Chewning
Meghan Chiasson
Margo Chilcott
Mariel Chinouyazue-Mason
Issac Chitica
Andrew Cho
Tiffany Choate
Andrea Christensen
Michelle Christensen
King Christian
Lisa Christianson
Daniel Christie
Olivia Churchill
Mariana Ciaburri
Michele Cieslinski*
Randy Cimprich
Barbara Clark
Candice Clark
Chad Clark
Christopher Clark
Felechia Clark
Felicita Clark
Kelly Clark
Michael Clark
Susan Clark
Trina Clark
Laura Clarke
Tanika Clarke
Debora Clark-Jones
Sasha Claverie
Gregory Clay*
Courtni Clay-Poole
Toi Clayton
Joseph Cleary
Rikki Clemens
Dedric Clement
Karen Cliburn
Sandra Clifford-Miele
Angela Clinage
Melissa Clines
Robert Cloer
Felisa Coan
Deborah Cocanougher
Alfred Coe
Deaven Coggins
Nicole Coggiola
Arnold Cohen
Tamara Cohen
Constance Colandrea
Bernadette Cole
Christine Cole
DeAnn Cole
Douglas Cole
Jessica Cole
Nichelle Cole
Elizabeth Colella
Asiah Coleman
Kasyce Coleman
Tammy Coles
Mary Coley
Mary Colledge
Larry Colley
Sonya Colley
Caroline Collins
Debra Collins
Ryan Collins
Tracy Collins
Brenda CollinsBrown
Jeanie Colson
Manuel Concepcion
Laura Conley
Karen Conlin
Billy Conner
Erich Connor
Amanda Conover
Dulce Contreras
Brent Cook
Dawn Cook
Deanna Cook
Janice Cook
Paul Cook
Amanda Coons
Anthony Cooper
Carole Cooper
Gisele Cooper
Gladys Cooper
Gregory Cooper
Jay Cooper
Paula Cooper
Samantha Cooper
Dawn Copelin
Deborah Copper
Vera Coppola
Annie Corbett
Justin Cornelius
Ronald Cornett
Travis Corpin
Michelle Correa
Holly Corrigan
Cyndee Corry
Sonji Cosby
Steven Cosgrove
Michael Costa
Sherri Coulter
Deborah Covington
Taquia Covington
April Cowans
Cassandra Cox
Daryl Cox
Michael Cozzie
Ubrody Craig
Bryan Crail
Brian Cravo
Tiffany Crayton
Leonard Creasey
Gregory Creel
Rhonda Creger
Josefina Creighton
Brian Crewe
Hal Crighton
Christy Crigler
Kathleen Crippin
Shauna Croom
Alexis Cross
Maria Cross
Ray Crowley
Aurora Crowther
John Crucianelli
Shanta' Culberson
Wendy Culverhouse
Cheryl Cunningham
Stephanie Cunningham
Robin Cunningham*
Justina Curtis
Cindy Curtiss
Michelle Custer*
Corrie Cyre
Robert Czyzewski
Bryan Dabe
Robert Dailey
Tammy Daly
Tisha Daniel
Erika Daniels
Robert Dannels
Len Dannhaus
Paula Davault
Raquel Davenport
Katherine Daves
Joyce Davidshofer
Anthony Davidson
Suzanne Davies
Adam Davis
Angela Davis
Brian Davis
Jamie Davis
Kathy Davis
Laura Davis
Lettie Davis
Naomi Davis
Richard Davis
Suvonne Dawson
Susan Day
Amanda De
Christine de
Michelle De
Gregory Dean
Suzanne Dearing
Melissa Deemer
Griffin Deere
Andrew Deering
Lester Deese
Shaun Degges
Renee Degiule
Cathy Dekker
Jennifer Delade
Kevin Delaney
Cynthia Delgado
Mimi Delgado
Angela Delorenzo
Janet DeMarco-Martin
Yvonne Denmark
Amy Denner
Billy Dennis
Candice Dennis
Katie Dennis
Lela Dennis
Robin Dennis
Joseph Densmore
Jennifer Denton
Robert Derryberry
Stacey Desembrana
James Deshields
Drew DeWitt
Linda Deyo
Hopeton Dias
Lorimar Diaz
Maria Diaz
Tammy DiBartolomeo
Christa Dicriscio
Darin Diehl
Stephen Dierks
Tiara Diggs
William Dimmitt
Christopher DiNapoli
Aaron Dingerson
Ryan Dingman
Brooke Dinkins
Quarry Dinkins
Peter Diorio
Nicholas Disney
Abby Dixon
Pamela Dixon
Sheila Dixon
Melanie Dlal
Lindsey Dodd
Amy Dodson
Reyna Doerr
Kimberley Dogan
William Doherty
Alexey Dolgov
Michael Dome
Mitchell Domeir
Rafael Domingo
Peter Donato
Hilary Donohue
Kelly Donovan
Keri Donovan
Nellie Doornbos
Andrew Dorcas
Donella Dorn
Michelangelo Dotimas
Annette Douds
Keri Dougherty
Kyle Douglas
Pat Douglas
Shirley Douglas
Mark Downey
Tanya Downs
Cecilia Doy
Jerri Doyle
Paul Doyle
Samantha Doyle
Timothy Doyle
Penny Drake-Broadwater
sherry drasin
Taywanna Drayton
Colleen Drennan
Lynne Driskell
Todd Drobina
Susan Droste
Catherine Duarte
Darrell Duarte
Vickie Dube
Courtney Ducker
Ginger Duckett
Betty Duffey-Duer
Robert Dugan
Shelly-Ann Duhaney
Tabitha Dukes
Margaret Dula
Elissa Dumiak
Charlyne Dunbar
Elsa Duncan
Taylor Duncan
Jeremy Dunlap
Brent Dunlop
Nancy Dunn
Joy DuPont
Michael Dupre
Francisco Duran
Wilfredo Duran
Archie Durham
Sharon DuShane
Kenny Duthie
Jodi Dwyer
Angela Dykstra
Mark Earl
Eric Eastin
Paula Eastland
Amanda Eckard
Sara Edens
Jami Edmonds
Danielle Edmonson
Barry Edward
Jonathan Edward
Catherine Edwards
Jason Edwards
Leroyna Edwards
Norman Edwards
Robert Edwards
Shalon Edwards
Stephanie Edwards
Theresa Edwards
Amanda Eglseder
Laura Ehlers
Joshua Ehrmann
Shawn Eicholz
Felix Ekpo
Majdy El
Gwendolyn Elam
Kamal Elbanna
Martha Eldridge
Deanna Elizondo
James Elkins
Patrick Elkins
Mary Ellen
Robin Elleston
Evelyn Elliott
Pamela Elliott
Teresa Elliott
Aldrea Ellis
Jane Ellis
Daphne Ellison
Keri Elmstedt
Michelle Emeneger
Rachel Emerson
Eva Emmell
Carol Emmons-Lynch
Kelly Emrich
Isaac Encarnacion
Amity Engelhardt
Martha Enlow
Robert Eppinger
Bree Erickson
Stephanie Esche
Beatrice Esparza
Jennifer Estberg
Anthony Estrella
Brian Etheridge
Jaime Eustace-Tecklin
Gregory Evans
Katherine Evans
Kayla Evans
Matthew Evans
Robert Evans
Chervon Evans-Morris
Patricia Everdell
Ashley Everett
Ielene Everett
Jared Ey
James Fain
Maria Fair
Robert Fairbanks
Alnisa Faiz
Reonna Faller
Rebecca Falzarano
Vicki Farhat-Wren
Rocky Farley
Andrew Farnsworth
James Farral
Aimee Farrell
Julie Farrell
Sunshine Farris
Sherif Fathy
Shannon Fatigante
Kira Favaro
David Feemster
Kathy Feil
Judith Felice
Shawna Feliciano
Dianne Feria
Casey Field
Matthew Field
Berley Fields
Jennifer Fields
Jeremiah Fields
Mary Fields
Michael Fierravante
Thomas Fifer
David Fildew
Douglas Finch
Lonny Fincher
Ethel Fincher-Davis
Chris Fink
Shavonia Finley
Demetra Finney
Jodi Firestone
Lisa Fischer
Marta Fischer
Jeremy Fisher
Keith Fisher
Kristopher Fisher
Daniel Fissel
Charles Fitzgerald
Shelly Fitzloff
James Flach
Heather Flaminio
Marilyn Fleck
Kiera Fleno
Beth Fletcher
Elizabeth Fligor
Joezette Flinn
Andrew Flor
Delfino Flores
Noelle Flores-Smith
Sherrlyn Flournoy
Rachel Flowers
Caroline Fogel
Charlene Foley-Schwartz
Jennifer Follo-Burroughs
Ashley Ford
James Ford
Jerold Ford
Wendy Fore
Jae Forsythe
Allan Foster
Jason Foster
Parice Foster
Ra'Nisha Foster
Sterling Foster
Brian Fouts
Heather Fowler
Bradley Fox
Michael Fox
Kristi France
Betcy Francis
Danielle Francis
Harris Francis
Leslie Francis
Christina Francisco
Kimberly Franco
Erroll Franklin
Kelly Franklin
Kristine Franklin
Lawanda Franklin
Channie Frazier
David Frazier
Salvador Frazier
Chris Frederic
Monique Fredonis
Heather Free
Carly Freeburne
Tanisha Freeland-Amilcar*
Iris Freeman
Sherry Freeman
Tauhirah Freeman
Liane Freeman-Lewis
Deborah Freethy
Armando Freire
Maureen Fries-Labra
Sondra Fritz
Amanda Frommann
Gillian Frossard
Deborah Frysinger
Vanessa Fulcher
Joan Fuller
Sandra Fuller
Paulette Fullington
Melvin Fultz
Brigitte Funanage
Jill Furgason
Dianne Furphy
Jo Furr
Jennifer Gabbard
Terry Gabbert
Jason Gabel
Jana Gaddess
Elesha Gaffud
Cheryl Gafner
Anat Gal
Maryanne Galardi
Lisa Gallacher
Deidre Galloway
Stephen Galloway
John Galluzzo
Mary Galus
Brian Galusha
Oscar Galvez
Joseph Gamella
Tanya Gantt
Dameon Garber
Celia Garcia
Danny Garcia
John Garcia
Michael Garcia
Sofia Garcia
Carmen Garcia-Camacho
Sterling Garde
Edward Gardener
Timothy Gardina
Annette Gardner
Felicidad Garijo
Joseph Garland
Shannel Garnes
Filomena Garreffa
Erinn Garrels
Diane Garrett
Mandy Garrett
Michael Garrett
Allison Gassman
Laura Gaston
Richard Gayle
Abraham Geevarughese
Erica Gehle
Joanie Gehr
Eleanor Geng
Christine Genova
Hilary Gentry
Earl George
Karen George
Teresa Geraci
Michael Gerlovich
Shane Gerovac
Matthew Getz
Susan Geyer
Najib Ghandour
Nance Ghattas
Deborah Gibbs
Tesha Gibbs
Gerry Gibson
Terrence Gibson
Catherine Gierszewski
Gia Gilbert
Kristina Gilbert
Neala Gilbert
Jessica Gilleland
Thomas Gillotti
Sheila Giordano-Reynolds
Louis Gladney
Donna Gleason
Sharon Glover
Donald Goddard
William Goforth
Brian Goings
Elizabeth Goings
Yael Gojman-Neer
Alisa Goldie
Jody Goldman
Dennis Gomer
Gisela Goncalves
Valerie Gonce
Meili Gong
Rene Gonzalez
Peter Goodchild
Erin Goodwin
Kylene Gordon
Woodrow Goss
Lisa Gossett
Danielle Goss-Smith
William Gouge
Jada Grabis
Kevin Graff
Patricia Graff
Demian Graham
Halona Graham
George Grair
Mario Granata
Thomas Grandinetti
Tiffany Grant
Robin Gratiot-Vaughan
Margo Graves
Suzette Graves
Tarrah Graves
Russell Gray
Gwendolyn Gredic
Ceciya Green
Misty Green
Thomas Green
Kimberly Greene
Tracy Greene
Megan Greenlee
Sherron Grider
Brenda Griffin
Christina Griffin
Kenyanna Griffin
Joseph Griffith
Linda Griggs
Randi Grillo
Anthony Grimes
Mary Grimes
Diana Grinnell
Tas Grisanti
Bart Grovenger
Timothy Grueber
Sarah Gruttemeyer
Alexander Guasch
Linda Guido
Rachelle Guillory
Georgann Gunter
Nicholas Gustafson
Stephanie Guthaus
Ivan Gutierrez
Jessica Gutierrez
Albert Gutmaker
Michelle Guy
Hanan Hadid
Sharon Haggard
Paris Haider
Elkine Hailey
Florence Haley
Andrella Hall
Douglas Hall
Joi Hall
Marlo Hall
Richard Hall
Wendy Hall
Daniel Halladay
Michelle Hall-Jones
Robin Halsey
Kristina Halverson
Jeffrey Hamil
Darla Hamilton
Lynette Hamlett
Kathleen Hamlin
Lee Ann Hammonds
Andrew Hampton
Ishia Hampton
Michelle Hampton
David Hancock
Mark Handy
Jeffery Hanford
Cassie Hankinson
Debra Hanmer
Kristy Hannan
Timothy Hansen
Timothy Hansen
Brodey Hanson
Gregory Hanson
James Hanson
Jillian Hanson
Zerlene Hanson
Stephanie Hanzlik
Jane Hardin
Keith Hardin
Brenda Harding
Jeffrey Hardy
John Hardy
Martha Hargett
Cara Harmon
Joanne Harper
Nicole Harrell
Paul Harriger
Tracy Harrington
Brian Harris
Darla Harris
Devan Harris
Elaina Harris
Jeffrey Harris
Jennifer Harris
Jennifer Harris
Mariam Harris
Odessa Harris
Sandra Harris
Sheila Harris
Steven Harris
Tambra Harris
Tiaj Harris
Christin Harrison
Ercila Harrison
Linda Harrold
Aliya Hart
Blythe Hart
Karen Hartfelder
Chad Hartley
Jessica Hartman
Shaun Hartman
EricJoy Hartsfield
Ronald Hartwell
Holly Harvan
RaShawna Harvey
Quiana Harville
Trinh Harwell
Stanley Hasselman
Debbie Haston
Sandy Hasty
Ava Hatfield
Wesley Hausmann
Matthew Haussmann
Saludie Hawes
Ariel Hawkins
Samantha Hawley
Lori Haws
Mary Hawthorne
April Hayden
Sandra Hayden
Matthew Hayes
Samantha Haynes
Stacey Hayward
Christopher Head
Romaine Heap
Beverly Hearne
Angela Hebert
Dena Heck
Lana Heckman
Gregory Heffernan
Lauren Hefflin
Michelle Heikkila
Jonathan Hein
Stephanie Heinke
Steven Heitman*
Matthew Heizman
Beth Heldmann
Duane Hemphill
John Hempler
Alisha Henderson
Jevon Henderson
Kelly Henderson
Lashaunda Henderson
William Henderson
Shonda Henderson*
William Hendriksen
Teresee Henney
Amanda Henry
Della Henry
Leslie Henry
Candace Henry-Schroder
Lisa Henschen
Gary Hensley
Todd Henson
Nancy Herbert
Janessa Herman
Alma Hernandez
Benedict Hernandez
Cherrie Hernandez
Jessica Hernandez
Kauaneekee Hernandez
Xavier Hernandez
Travis Herndon
LaShaun Herron
Amy Herzberger
Ronald Hester
Dale Heuck
Kimberly Hibdon*
Michael Hicks
Mitchell Hicks
Ashley Hiett
Marcus Higa
Brittany Higdon
Jerrilyn Higgenbottom
Amanda Higgins
Nicole Higgins
Kimberly Hightower
Robert Hightower
Sharee Hileman
Mattil Hiley
Denise Hilger
Vera Hill
Sharon Hilleary
Terry Hillock
LaTonya Hilson
Tasia Hilton
Vanita Hinds
Holly Hines
Sherri Hines
Diana Hinkemeyer
JoAnn Hinksmon
Teresa Hinojosa
Kimberly Hinrichs
Lori Hixenbaugh
Richard Hnatko
Michael Ho
Bonnie Hockaday-Ward
Cynthia Hodge
Stacy Hodge
Shawn Hodges
Brian Hodgini
Sara Hodgini
James Hodgson
Carla Hoekema
Jessica Hoeksema


Debra Hoffman
Kathy Lynn Hoffmann-Yelvington
Cynthia Hogan
Steven Holan
Robert Holcombe
Rosie Holden
Janet Holland
Sharon Holland
Vivian Holland
Shannon Holley
Tina Holloway
Bridgett Hollowell
Dennis Holmes
Taiwan Holmes
Jennifer Holt
Mark Holt
Kerynn Holtzman
Andria Holub
Jacob Holubar
Rena Holzer
Debbie Hoogland
Jennie Hoon
Richard Hoon
Beverly Hooten
Edward Hornbeck
Brittany Horne
Daryl Horton
Melanie Horton
Mary Hoskins
Tonya House
Aisha Houser
Veronica Houston
Larry Howard
Morgan Howitt
Robert Howland
Ashleigh Hoxit
Karen Hoyle
Brian Hudley
Garrick Hudson
Kristin Hudson
Lesli Hudson
Leslie Hudson
Robert Hudson
David Huebner
Kim Huggins
David Hughes
Jerome Hughes
Patrick Hughes
Holly Hull
Toni Hull
Gail Hummel
Judith Hummel
Mark Humphrey
Dana Hunt
Michael Hunt
Donald Hunter
Jessica Hunter
Kathleen Hunter
Michael Hunter
Tammy Hunter
Tony Huntsman
Robin Hurd-Graham
Danielle Huseman
Kari Huskins
Nancy Hussey
Donnette Hutchinson
Michael Hutter
Ashley Hutto
Kevin Huxhold
Kristen Hyater
Catherine Hyde
Robert Hyer
Kristina Hynes
Kristina Iannone
Ana Idle-Olivas
Patrick Ignacio
Lydia Ikem
Francyne Illescas
Janara Iman
Lisa Imel
Renee Imes
Pamela Ingram
Shelafia Ingram
Marlon Inniss
Chris Inouye
Scott Inskeep
Susan Intermoia
Karen Ioli
Persida Iorga
Kelli Irish
Wanda Irizarry
Thomas Irons
Lori Irwin
Dan Isaacson
Maria Isabelle
Violandrino Isip
Tracee Israel
Khalid Jabr
Francis Jackson
Grace Jackson
Lavoyn Jackson
Loren Jackson
Marc Jackson
Mia Jackson
Sanja Jackson
Shankrystal Jackson
Shawauna Jackson
Sheryl Jackson-Matthews
Tranace Jackson-Moore
Robert Jacob
Brenda Jacobs
Walter Jacques
Lisa Jahn
Alfie James
Andrea James
Brandon James
Julia James
Precious James
Tonya James
Doneica Jamtgaard-Shapiro
Douglas Janney
Chad Jans
Elvy Jansen
Carolina Jaramillo
Julie Jaramillo
Scott Jarrett
Lori Jarvis
Pamela Jay
Betty Jean
Natasha Jean
Sherrie Jefferson
Joel Jenkins
Kimberly Jenkins
Monique Jennings
Donna Jensen
John Jewell
Maryellen Jirak
Amy Johannsen
Kacey Johansen
Benjamin Johns
Anetha Johnson
Brittany Johnson
Charles Johnson
Deborah Johnson
Don Johnson
Elizabeth Johnson
Francine Johnson
Georgia Johnson
Glen Johnson
Iris Johnson
Jennifer Johnson
Julie Johnson
Katie Johnson
Kimberly Johnson
Melissa Johnson
Michael Johnson
Nicole Johnson
Ronald Johnson
Rondy Johnson
SallyAnn Johnson
Sheree Johnson
Atley Jonas
Charles Jones
Dawan Jones
Demarco Jones
Dion Jones
Lisa Jones
Marcus Jones
Matthew Jones
Michelle Jones
Nadia Jones
Sandee Jones
Shannon Jones
Theresa Jones
Vernon Jones
Kendall Jones,
Bobbi Jones-McKinley
Kathleen Jordan
Ashley Jordan-Smith
Velma Joseph*
Renee Jourdan
Robert Jowers
Sherri Joyner
Anthony Juliano
Hector Jusino
Wilson Kailiponi
Melissa Kambourian-Kidd
Jason Kane
Suzann Kania
Rozanna Karapetyan
Heather Karasch
Kari Karch
Thomas Karrick
Alyssa Kasbohm
Mary Kasper
Jennifer Kasterke
Denise Katz
Gloria Kearney
Amanda Keel
Heather Keeler
Margaret keel-Mack
Amanda Kehrrington
La Keisha
Suzanne Kellar
Jennifer Keller
Jodilyn Keller
Jamie Kelley
Amanda Kelly
Austin Kelly
Brenda Kelly
Christopher Kelly
Marion Kelly
Michelle Kelly
Paul Kemb
Michele Kemp
Joyce Kendrick
Nickol Kennington
Jake Kern
Trisha Kerr
Tanner Kerrigan
Tracie Kertai
Wendy Kesterson
Gerrit Ketelhut
David Ketner
Eric Key
Mark Keyworth
Rafiah Khan-Ali
Elizabeth Kidd
Patricia Kiehl
Alan Killebrew
Robert Kilper
Douglas Kimes
Sharon Kinard
Kristen Kindle
Erin King
Job King
Kayla King
Madeline King
Merricka King
Susan King
Dustin Kinzinger
Angela Kirke
Pamela Kirkland
Lenard Kirkman
Donald Kirkwood
Hiroko Kirwan
Corey Kitts
Carlie Kitzmiller
Laura Klaus
Kevin Klauss
David Klein
Joanne Kleinhans
Jonathan Klish
Tammy Klutts
Barry Knapp
Paul Knapp
Robb Knapstad
Ester Knight
Stephenie Knight
Wendy Knoph
Rachel Knox
Mark Koch
Merry Kocian
Ted Koclanes
Cindy Koehler
Robert Koehler
Timothy Koenig
Martha Koepke
Erin Koepplinger
Shanan Kohls
Sheila Kohrt
Thomas Kook
Andrea Korinkova
Glenn Kouns
Julie Kovalski
Richard Koza
Rachel Kozicki
Geneva Krag
Shelby Kramer
Deborah Kravchuk
Debra Kreinheder
Wendy Kreps
Kevin Kucifer
Tiffany Kucifer
Lynda Kuhn
Matthew Kuhns
Kiran Kumar
Monica Kuniyoshi
Jim Kutak
Steven Kutchenrider
William La
Stephanie LaBonte
Michael Lager
Winfred Lairson
Jason Lajoie
Leonard Lake
Tammara LaMar
Michelle Lamarr
Robert Lamb
Monica Lamberth
Breanna Landers
Robin Landry
Karan Lane
Lee Lane
Tianee Lane*
Ed Langham
Diane Langhorn
Charles Langloss
Jeannie Langston
Sonja Lankinen
Louis LaPointe
Luciano Lara
Jerry Larsen
Kimberlee Larson
Stephanie Lasoski
Robert Latham
Arthur Latiker
Jessica Lauer
Daniel Laughlin
Michelle Lavalley
Jason Lawhead
Angela Lawrence
Donna Lawrence
Janine Lawrence
Cinnamon Lawson
Cynthia Lawson
Erik Lawson
Terri Laymon
Phillip Layton
Mecca Leach
Nicole LeBlanc
Shelley LeBon
Jose Lebron
Mary Leckband
Alycia Leckbee
Andrea Leclair
Kevin Leddy
Angelia Lee
Florenza Lee
Kevin Lee
Linda Lee
Melinda Lee
Nichole Lee
Richard Lee
Ryan Lee
Stephanie Lee
Eliah Lefferts
Angela Lefler
April Leflore
Courtney Lemahieu-Dunn
Erin Lemley
Caryn Lengkeek
Gencie Leonard
Diane Leone
Carolin Leong
Mary Lerouge
Billie Leslie
Cametha Lewis
Jesse Lewis
Laurie Lewis
Monique Lewis-Williams
Stormy Leyva
Jason Licon
Lorie Liehr
Jerlin Lieurance
Jonathan Lincoln
Wayne Lincourt
C. Linda
Katherine Lindaman
Heather Linden
Amanda Lindgren
Sharon Lindo- Johnson
Elizabeth Lindsay
John Link
Judith Lisac
Rudolph Lisac
Amber Littlefield
Peter Littlefield
Jacqueline Ljubenko
Otha Lofton
Lynnette Loftus
Amber Logan
Mark Logan
Michael LoGiudice
Michelle Logue
Christopher Lomboy
Bernard Long
Kelly Long
Kimberly Long
Marilyn Long
Megan Long
Nancy Long
Renee Long
Virginia Long
Kristina Longmuir
Jill Lopez
Julia Lopez
Leota Lopez
Mark Lopez
Yvette Lopez
Terri Loria
Steven Lorincz
Michelle Lourenco
Arlean Love
Lynette Love
William Lowry
Janice Lowry-Pick
Som Luangphakdy
Andrew Lubbers
Brittney Lucas
Loretta Lucas
Brittany Lucero
James Luck
Kerina Ludwig
Kathy Lugo
Valerie Lui
Patricia Luke
Brenda Lukehart
Christopher Lum
Kathleen Lund
Jessica Luongo
Ashley Lust-Morton
Curtis Lutman
Terry Luzader
Neal Lyle
Felecia Lynch
Keely Lynch
Kathy Lynn
Jeremy Lytle
Hope M
Patricia Maben
Valerie MacClellan
David Mace
Grace Macias
Janelle Mack
Melinda Mack
Simone MacKlin
Paul Mackrella
Earl Madison
Willie Mae
Robert Maestas
Julia Maeva
Silke Magahan
Maria Magana
Jud Magat
Christian Maghirang
Shannon Mahaffey
Emily Mahoney
Matthew Mahr
Michelle Mahurin
Sean Mahurin
Sean Mailey
Lorna Major
Jaime Maldonado
Erika Males
Manuel Malizia
Elizabeth Mallory
Jody Maltzman
Elmer Manarang
Vincent Manfredi
Ruby Mangat
Marika Mangold
Mark Manning
Tina Manning
Victoria Manville
Alexander Marchetti
Leah Mariano
Janet Marie
Lisa Marie
Viviane Marioneaux
Brenda Mariucci
Jennifer Markley-Maldonado
Jonathan Marks
Steven Marlette
David Marlow
Taranisha Marlow
Angela Marmet
James Marquis
Tami Marsch
Christina Marsh
Andrea Marshall
Melinda Marshall
Sheryl-Ann Marshall
Veronica Marshall
Damian Martelli
Linda Martin
Marshall Martin
Nancy Martin
Rachel Martin
Russell Martin
Laura Martin*
Louis Martina
Michele Martinell
Catalina Martinez
Jennifer Martinez
Lauren Martinez
Patricia Martinez
Luz Martinez-Arriaga
Cynthia Martinko
Jessica Martonosi
Joseph Martonosi
Carole Mascari
Kimberly Masegian
Mykola Mashtalov
Andrew Mason
Deborah Mason
Michael Mason*
Stephanie Matarese
Rebecca Mathews
Nelda Matlock
Benjamin Matro
James Matthews
Juil Matthews
Sylvana Matthews
Gloria Mattro
Mary Maureene
Tess Mauricio
Ryan Maxwell
Robin May


Veronica Mayes
Ada Mayo
Francia Mayorga
Sharon McAllister
Mark McCabe
Allison McCall
Brian McCall
Gregory McCall
Sharon McCall
Amy McCally
Katherin McCardle
Dody McClain
Michael McClanathan
Thomas McClure
Charlotte McCormick
Dawn McCourt
Bonnie McCoy
Jessica McCoy
John McCoy
Ysa McCoy
Kizzy McCrae
Kimberly McCreary
Pilar McCullon
Jonnee McCurley
Athea McDaniel
Douglas McDaniel
Cynthia McDeid
Denise McDonald
Anitra McElroy
Thomas McFarland
Daniel McGee
Olivene McGregor
Eric McGuire
Kaleb McHale
Stephanie McHugh
Duncan McIntosh
Turkesha McIvy
Catherine McKay
Anne McKee
Jodi McKeever
Alonzo McKenzie
Lisa McKenzie
NaTasha McKenzie
Retha McKinney
Kenneth McKnight


Thomas McKnight
Britten McLain
Janica McLay
Lori McLerran
Robert McMath
Charles McMillan
Jennifer McMoran
Jessica McNabb
Nicole McNeely
Stephanie McNeill
John McNitt
Lori McOscar
Norma McQuagge
Inez McRae
Lisa McShane
Rochelle McVietty
Lena Meadows
Eleanor Medina
Timothy Megenhardt
Jayne Mehner
Jay Melanson
Ellyn Melby
Steve Mellekas
Laura Mellon
Elysa Melton
Christopher Melvin
Miles Mendez
Jody Mendoza
Rena Menendez
Anthony Menillo
Randall Menser
Eric Mercer
Ashley Meredith
Janet Meredith
Emily Merkord
Anna Merrill
Angela Merryman
Amaris Mesa
Paul Metz
Sylvia Meyer
Erin Meyers
Jeffrey Michael
Nicole Mickelson
Donna Miller
Benjamin Miller
Breanne Miller
Brooke Miller
Chris Miller
Deborah Miller


Jacqueline Miller
Karina Miller
Michelle Miller
Susan Miller
Keith Milligan
Donna Mills
Lisa Mills
Michael Mills
Barbara Mims
Betty Mims
Brenda Mims
Kirk Minckler
Vanessa Mininger
Melissa Minotti
James Miron
Jon Mischlich,
Angela Mitchell
Christine Mitchell
Melissa Mitchell
Paul Mitchell
Crystal Mitchell*
Anthony Mixon
Kimberly Mobley
Kim Moen
Beth Mohney-Cook
Sheena Mohseni
Tina Mohseni
Cesar Molina
Darlene Molina
Tami Molkenbur
Roman Molotkov
Lorrie Moneymaker
Rachel Monroe
Stacy Monroe
Tilara Monroe
Natalie Monteil
Maginda Montero
Jon Montgomery
Rhonda Monti
Harold Montilla
Yasmin Montilla
Jennifer Montville
James Moon
Cheryl Moore
Christopher Moore
Elijah Moore
Garry Moore
Gary Moore
Gloria Moore
Leah Moore
Lori Moore
Matthew Moore
Michael Moore
Teresa Moore
Thomas Moore
Tiffany Moore
Miguel Mora
Barbara Morales
Ora Moran
Larry Morando
Nydea Morgan
Patrick Morgan
Paul Morgan
David Morgan*
Erica Morgera
Jeffrey Morkert
Jennifer Morkis
Christopher Morlandt
Michele Morrill-Jacobs
Amanda Morris
George Morris
Norma Morris
Steven Morris
Sylvester Morris
Tracy Morris
Valencia Morris
James Morrison
Michael Morrison
Shane Morrison
Jarrod Morrow
Jaymi Morrow
Scott Mort
Joy Morten
Jaclyn Mortier
Debra Morwood
Tahra Moses
Cindy Mosher
Kim Mosher
Cynthia Mosley
Kevin Moss
Bryan Moss*
Amber Mossette
Scott Mossing
Jill Motcheck
Melissa Mottolo
Jennifer Moulton
Tavia Movida
Andrea Moyer
Randy Moyer
Vanessa Moyer
Sarah Mucenski
LaTika Muhammad
Donnie Mullanix
Mark Mullins
Patricia Muntz
Jessica Murchison
Timothy Murdoch
Barry Murner
Brian Murphy
Charles Murphy
Cori Murphy
Kelley Murphy
Akilah Murphy-Sharp
April Murray
Sherrie Murray
Sherri Musgrove
Michael Mussell
Mark Mussmann
Allen Mutchler
Gregory Myers
Keith Myers
Kenneth Myers
Michael Myers
Samantha Myers
Crystal Myrstol
Laura Naaman
Kelley Nabors
Jennifer Naeve
Sarita Nair
Russell Nakahara
Jaime Naughton
Kira Nauman
Maria Nava
Hector Navarrete
Jose Navarrete
Maribel Navarro
Trino Navarro
Mohammed Nazir
Toshusa Neal-Irving
Taryn Neary*
Brenna Neinast
Olga Nellis
Angelia Nellis-Nixon
Carlyn Nelson
Christian Nelson
Karen Nelson
Kathryn Nelson
Laura Nelson
R. Nelson
Shamecka Nelson
Trinda Nelson
Sandra Nevitt
Lisa New
Karen-Sue Newby
Grover Newell
Peter Newell
Alisa Newman
Vella Newman
Paul Newmark
John Newton
Samantha Newton
Sadie Ng
Kim Nguyen
Yen Nguyen
Elizabeth Nichols
Laurette Nichols
Linsey Nichols
Sara Nichols
Laura Nicholson
Steven Nickerson
Michele Nicklas
Stephen Nicoll
Laebetz Niles-Holmes
Tonya Nishio
Amy Nixon
Deidre Nixon
Oriaku Njoku*
Angela Noble
Jaime Noble
Adrienne Noelle
Ashley Nolan
Janaree Nore
Leigh Norman
Stephanie Northrup
Arturo Novela
Keith Nuanes
Sandra Nunes
Allison Nurse
Una Nylander
Irene Oakley
Zsuzsanna Obinnane
John O'Brien
Colin O'Connell
Melissa O'Dell
Karen Odfina
Malinda O'Hagan
Francis O'Halloran
Dalysha Ojeda
Emily Ollivierre
Stephen Olsen
Dennis Olson
Diane Omar
Moana Omisong
George O'Neal
Kimberly O'Neill
David Orozco
Patricia Orozco
Sarah Ortega-Russell
Phyllis Ortego
Amber Ortiz
Gregory O'Saben
Francetta Osborne
Jason Osborne
Naomi Osborne
Charles Osgood
Barbara Osheim
Jena Ostlie
Mary Ostroski
Moses Oteyo
Melanie Overly
Tammy Owen
Jennifer Owens
Kelli Owens
Raymond Owens*
Worley Pace
Ruthann Paddock
Kathryn Padgett
Sara Padilla
Kenneth Paggett
Tina Palecek
Melia Paleka
Tennille Palmer
Devirlashawn Papas
Maria Paramo
Joseph Parker
Katrina Parker
Nicole Parker
Shelia Parker
Lynda Parker*
Jennilee Parkinson
Alan Parks
Mayumi Parrado
Melody Parrott
Roberta Parsons
Timothy Pasieka
Kathleen Pasquin
Laura Patrick
Mary Patrick
Jessica Patterson
Lamaz Patterson
Kurt Patton
Stevie Patton
Alfred Paul
Craig Paulhus
Melissa Pauling
Tara Paulson
Anastacia Paver
Staci Pavia
Joseph Payne
Natasha Payne
Michael Peacock
Penny Pearce
Mary Pearson
Randy Pearson
Jessica Pease
Thelma Peeples
Jeffrey Peerman
Marlon Pegues
Erin Pell
Mattie Pellerin
Thomas Peluso
Robert Pemberton
Jessica Pena
Julian Pena
Frank Pennimpede
Tijana Perc
Juan Perez
Katrina Perez
Rita Perez
Lee Perkins
Mindy Perkins
Ralph Perkins
Ruth Perkins
Antonia Perlacia
Robin Perling
Vinita Permenter
Roseanne Perna
KathleenMichael Perrine
Kevin Perry
Khelli Perry
Trudy Peters
Angela Petersen
Joshua Petersen
Beverly Peterson
Dana Peterson
Laurie Peterson
Neil Pettersen
Beth Peura
Yvonne Peyton-Roberts
Alexis Pflugh
Katherine Phelps-Griffin
Brian Phillips
Doyle Philmon
William Phrampus*
Pamela Pidgeon
Carrie Pierrelus
Ricky Pierson
Renita Pinder
Krystal Pipkin
Sharon Pitter
Danny Pitts
Nicole Pitts
Aaron Pivonka
Helen Ploederl
Jessica Ploeger
Michele Pluta
Kathleen Plutowski
Robert Podlovits
Felecia Poellnitz
Deanna Polakowski
Allison Poland
Suzanne Polk
Jessica Pomeroy
Debra Ponce
Hugh Poole
Victoria Poon
Derrick Pope
Idania Portal
Jennifer Porter
Raymond Portillo
Linda Potopa
Kathy Potter
Peggy Pounds
Anthony Powell
Cantrea Powell
Stephanie Powell
Steven Powell
Heather Powers
Helen Powers
Sharon Powers
Shirley Pradarelli
Melissa Prado
Ronald Prange
Nitin Pratap
Joseph Pratko
Sharon Preator
Kelly Prellwitz
Elizabeth Press
Martha Pressley
Ida Preston
Heather Preston-Weeks
Amanda Prestwood
Barbara Price
Elizabeth Price
Henrietta Price
Dorota Priftis
Charissa Prince-Ferdinand
Georthandra Pringle
Judith Pritchard
Heather Pritchett
Lisa Probst
Rachel Probst
Stephen Props
Genisee Prospal
Roger Pruitt
Suzanne Pryor
Jesse Puente*
Louis Pugliese
Cristina Pulido-Lopez
Ramone Pulley
Bryan Purdie
Amy Purvis
Suzanne Quartemont
Yolanda Quevedo
Lori Quick
Cara Quinn
Catherine Quinn
Laura Quinn
Judy Quinton
Karene Quintyne
Robert Raatz
Brad Rabalais
Ryan Rabon
Kori Radloff
Shawn Radway
Christopher Raiford
Glenda Ramos
Jamie Ramsburg
Ametha Randall
Amy Ranneklev
Casey Ransom
Nadirah Rashadeen
Milica Rasic
Todd Rasko
Jilliann Rath
Kathryn Ravenscraft
Shannon Ray
Tina Ray
Linda Ready
Billy Reagins
Beth Reddy
Lorie Redivo
Amanda Reed
Amanda Reed
Mary Reed
Vincent Reed
Violet Reed
Cedric Reeder-McClure
Glenda Reese
Thomas Reetz
Alice Reid
Jeanette Reinhardt
Bridgett Relphord
Connie Revers
Tracey Rex
Amalia Rexroat
Nancy Reyes
Anne Reynolds
Gregory Reynolds
Joann Reynolds
Scott Reynolds
Samantha Rhea
Rickie Rhoda
Karen Rhodes
Pamela Rhodes
jeannemarie richards
Chante Richardson
Lisa Richardson
Lucrecia Richardson
Melissa Richerson
Richard Richison
Eric Richter
Jaime Riggs
Tiana Riley
Aurora Rimel
Alice Ring*
Lauren Ritzmann
Christee Rivas
Eric Rivas
Alfredo Rivera
Barbara Rivers
Essie Rivers
Rebecca Rives
Cristina Rivier
Mireille Rmeih
Ian Roach
Jessica Robbins
Michele Robbins
Bryan Roberts
Devin Roberts
Michael Roberts
Robert Roberts
Tanya Roberts
Jennifer Robertson
Rosiland Robertson
Angela Robinson
Cherie Robinson
Christina Robinson
Jessie Robinson
Karen Robinson
Sherry Robinson
Tracey Robinson
Marilyn Robles
Noreen Rocco
Jenna Roche
Yvonne Roche
Jerry Rodgers
Cecilia Rodriguez
Tania Rodriquez
Carla Roe
Jack Roe
Michael Roebuck
Clifford Roer
Yvonne Roer
Adrianne Rogers
Casey Rogers
Howard Rogers
James Rogers
John Rogers
Jolene Rogers
Jolene Rogers
Kevin Rogers
Mark Rogers
Nathan Rohn
Rebecca Rojas
Genia Roman
Ned-Jeline Romelet
Mary Romero
Chad Romoser
Thomas Rooks
Catherine Rosario
Wendy Roscoe
Daniel Rose
Denise Rose
Michael Rose
Michelle Rose
Paul Rose
Valarie Rose
Edward Rosenberg
Daniel Rosenhan
Eboni Ross
Thomasina Ross
Lauren Rossi
Lee Roszczynski
William Rotax
Brenda Roten
Lesley Rouell
Amanda Rowe
Rebecca Rowe
Ewa Rozanski
Devin Rudd
Susan Rueschhoff
Omar Ruiz
Kathy Rule
Sharon Rundle
Craig Rush
Gretser Rush
Patrice Rush*
Linda Rushin
Jill Rushing
Patricia Rushing
Carla Russell
Sarah Russell
Michelle Rutkowski
Faith Rutledge
Lawton Rutter
Courtney Ryan
Deborah Ryan
Lisa Sabella
Sabrina Salas
Dakila Salazar
Ur Saldana
Kelvin Salone
Roseann Salsano
Tracey Salton
Shane Samples
Jason Sampson
Deborah Samuels
Kristen Sanchez
Lahella Sanchez
Deidra Sanders
Jimell Sanders
Lynn Sanger
Mario Sanjuan
Christy Sankey
Fernanda Santana
Kelly Santana
Lynda Santino
Roberto Santos
Elizabeth Sarakas- Murphy
Terry Satchell
Thomas Sauls
David Saunders
Dessa Saunders
Sandra Savage
Chantel Savoy
Demetria Sayles
James Saylor
Lakeshia Scales
Lenie Scannapieco
Candyce Scatchell
Billy Scearce
Justin Schaefer
Michael Schaefer
Amanda Schambureck
Jeremy Schaubroeck
Anita Schepers
Gregory Schepers
Stefan Scheuermann
Michael Scheumack
Justin Scheumann
Mary Schiaffo
Keith Schiesz
Toni Schiesz
Marcia Schillermann
Lyndel Schipper
Daniel Schisler
Elizabeth Schlette
Donald Schmidt
Michael Schmidt
Tashana Schmidt
Valerie Schmidt*
Jill Schnack
Daryle Schneider
David Schneider
Sherri Schnipke
David Schoenherr
Jessica Schofield
Nicholas Scholer
Lisa Schors
Lisa Schroeder
Max Schubert
Rachel Schuh
Carolynn Schultz
Emily Schulz
Paul Schulz
Stephanie Schulz
Shandi Schulzki-Finck
Kristine Schuman
Leah Schwartz
Patricia Science
Michelle Scifers
Elizabeth Scoggins
Amanda Scott
Clay Scott
Patricia Scott
Steven Scott
Paul Scott*
Christine Sealock
Kristopher Seanez
Charles Searles
Jeffrey Sears
Joanna Sebald
Ramon Sebastian
John Sedor
Francisco Segura
Lauren Selleck
Eric Senard
Jason Senior
Anthony Sere
Evelyn Sermino
Brent Severns
Dannae Sewell
Aaron Sexton
Cassie Seybold
Joseph Sgueglia
Christopher Shadrick
Joel Shankula
Steven Shanley
Brian Shannon
Catherine Shannon
Mikel Shans
Heather Sharpe
Misty Shaw
Suzanne Shaw
Linda Shay
Brandon Shealey
William Shedrick
Rebecca Sheets
Jennifer Shelley
Wayne Shems
Larry Shepard
Cynthia Sheppard
Dwight Sheppard
Melanie Sher
Joann Sherwood
Deborah Shock
Jacob Shockley
Wayne Shockley
Fekadu Shone
John Shook
Christine Shultz
Jeannine Shumway
Amy Shy
Martina Sickels
Robert Silva
Christine Silvanio
Angela Silvers
Patti Silverstein
Thomas Silvious
Barbara Simmerman
Benjamin Simmons
Denise Simpson
Tanya Simpson
Rebecca Sincavage
Amber Sincock
Angela Singewald
Melody Singletary
Treva Singleton
Heather Sirotkin
Christopher Sislow
Melissa Sloan
Rodney Slupe
John Smalley
Leslie Smalley
Kimberly Smarr
Johanna Smathers
Alexander Smith
Auyana Smith
Barbara Smith
Beth Smith
Candace Smith
Carlton Smith
Chad Smith
Cherrell Smith
Christopher Smith
Darren Smith
Dawn Smith
Dolores Smith
Donna Smith
Gregory Smith
John Smith
Justin Smith
Kasey Smith
Keith Smith
Louise Smith
Lynda Smith
Marion Smith
Marvin Smith
Mary Smith
Morgan Smith
OnJerya Smith
Parker Smith
Patricia Smith
Peggy Smith
Scott Smith
Sherrie Smith
Stacey Smith
Stuart Smith
T. Smith
Tina Smith
Theresa Smith*
Linda Smithies
Michelle Smothers
Natalie Snider
Kenneth Snyder
Mark Snyder
John Sodano
Darlene Solano
Alice Solaya
Danielle Soldner
Martina Solmes
Sharon Sommers
Eddie Sondota-Ruge
Rebecah Sorrell
Alison Sorrells
Einar Soto
Matthew Soto
Marcus Soulier
David Sousa
Tina Sowders
Melissa Spangler
Nicholas Sparks
Jennifer Spaulding
Jacki Speck
Douglas Speeckaert
Arielle Speer
Charles Speir
Shana Speller
April Spencer
Matthew Spencer
Kimberly Speranza
Scott Spidell
James Spinks
Shannon Spittle
Deborah Spotts
Lindsey Sprague
Jacquelyn Spraker
Donya Squire
Rino St
James Stalcup
Kristine Stalling
Samuel Stankey
Julie Stanley
Kristen Stanley
Heather Stanley-Johnson
Sara Stapleton
Kerry Starnes
Tasha Starr
Andrew Stash
Nicola Staunton
Diana Steers*
Mary Steever
Bonita Steger
Julie Steinhaus
Bryan Stempowski
Diane Stephen
AJ Stephens
Sabrena Stephens
Tina Stephens
John Stephens*
Tina Stephenson
Shantell Sterrett
Emile Stevens
Nancy Stevens
Rosemary Stevens
Wyatt Stevens
Elizabeth Stevenson
Andre Stewart
Brandy Stewart
Candy Stewart
Don Stewart
Melissa Stewart
Stephanie Stewart
Victoria Stewart
Patsy Stills
De'Angela Stipe
Jess Stock
Erick Stone
Robin Stone
Elizabeth Stoughton
Matthew Stout
Sara Strange
Stanley Strauss
Carrie Stringer
Dennis Strissel
Patricia Stroman
Helen Strong
Lisa Stroud
Andrea Studnicki
Dawn Stull
Jamee Stumph
Barcado Styles
Alex Suazo
Rodolfo Suez
Yvette Sulano
Cecelia Sullivan
Randy Sullivan
Troy Sullivan
Anita Sultana
Michael Summers
Rebecca Sumsky
Belinda Sunderland
Jamie Sunderland
Heather Sutherland
Jennine Swafford
Meuy Swafford
Kirk Swanson
Kyle Swanson
Latosha Sweet
Jessica Swopes
Zia Syed
Dosha Syner
Anna Syquia
Miranda Szumlanski
Vera Tabb
Mario Tafoya
O.J. Taitano
Ruth Talavera
Jerry Talbert
Shanna Tali
Raquel Talley
Cristina Tanase
Renee Tanner
Theresa Tapley
Joseph Tapper
Marci Tarpy
Alyssa Tarver
Joyce Tate
Carol Taylor
Celeste Taylor
Duane Taylor
Karen Taylor
Larry Taylor
Lindsey Taylor
Mellisa Taylor
Patricia Taylor
Rebecca Taylor
Hopelin Taylor-Brown
Ruth Teague
Stephanie Teal
Kirstin Tegtmeyer
Maria Terc
Maria Teresa
Lori Termine
Antonia Terpstra
Christopher Theissen
Shirley Thibodeaux
Cristina Thiel
Marie Thom
April Thomas
Calvin Thomas
Carrie Thomas
David Thomas
Diane Thomas
Jamie Thomas
Janel Thomas
Melanie Thomas
Pamela Thomas
George Thompson
Gloria Thompson
Michelle Thompson
Scott Thompson
Sherry Thompson
Tikierra Thompson
Mary Thompson-Appiah
Danielle Thorn
Debra Thornton
Kimberly Thornton
Melanie Thornton
Valerian Three
Sharon Tiedeman
David Tikkanen
Venezuela Tilford
Kevin Tillery
Stephanie Tillmann
Debra Timmons
Lisa Todd
Shanterrica Tolbert
Mabel Toledo
April Tom
Dea Tomsic
Katherine Torres
Nancy Torres
Zamira Torres
Alexandra Tovar
Shellie Tovar
Regina Townsend
Binh Tran
Jeffrey Trapp
Karla Trask
Sonja Traverse
Christina Travis
Meredith Travis
Margaret Trefill
Aurora Trejo*
Mark Trevithick
Marcy Trimble
Shonna Trinidad
Colleen Troll
Jared Trombley
Rebekah Trout
Nadeem Trudeau
Harriet Truell*
Myra Truesdell
Brandi Truett
Albert Trujillo
Christopher Truncellito
KY Truong
Michael Tuccillo
Lorraine Tunzi
Kaysi Turnbull
Andrew Turner
Latorrie Turner
Melissa Turner
Rozetta Turner
Sheree Turner
William Turpin
Reynold Udarbe
Krystle Umanzor
Les Underwood
Carolyn Unger
Jeanette Upright
Sherry Uptmore
Tiffany Urland
Peter Urzuablaul
Elizabeth Valadez
Gustavo Valadez
Randi Valenti
Emma Valentin
Serra Valentine
Jennifer Vallejos
Sebastian Valley
Amy Van
Brittnee Van
Craig Van
John Van
Julie Van
paul van
Charity Vandehey
Lore Vanderbusse
Amanda Vandergriend
Nathan Vandergrift
Jorge Vanegas
Scott Vantrease
Youlonda Vantrees
Donna Veater
Melissa Vela
Jasmin Velazquez
Rodrigo Vener
Theresa Ventocilla
Ines Ventura
Misty Verel
Sharon Vernick
Jason Verrinder
Dena Vess
Paul Vestal
Julie Vice
Pamela Vickers
Ermelinda Villafuerte
Jennifer Villarreal
Jeannette Villatoro
Leia Villeza
Johnnye Vinson
Jane Viola
Emanuel Voda
Cathey Vollmer
Nathaniel Von
Pongphon Vongprom*
Beau Vore
Gary Vorous
Cindy Voter
Tamika Wade-Trott
William Waechter
Amy Wagner
Linda Wagner
Rochelle Wagner
Schelly Wagoner
Brook Walden
Denise Waldrep
Austin Wales
Barbara Walker
Grant Walker
Heather Walker
Krysti Walker
Dassin Wallace
Paul Wallace
Eli Walledelgadillo
Ruth Walsh
Linda Walter
Jennifer Walters
Jessica Walters
Marquetta Walton
Misty Walton
Jillian Wanamaker
Lisa Wansley
Linda Warburton
Daniel Ward
Eleanor Ward
Lirena Ward
Mary Ward
Zena Ward
Amena Warith
Michael Warnick
Andrea Warren
Nicolette Warren
Annitonette Washington
Avis Washington
Renita Washington
Sandra Wasson
Jacqueline Watanabe
LaTisha Waters
April Watkins
Kenneth Watkins
Tina Watkins
Mark Watley
Christal Watson
Jerry Watson
Justin Watson
Kadren Watson
Steven Watson
Willie Watson
Dorian Watts
Jeanne Waxgiser
Kelly Weaver
James Webb
Karen Webb
T. Webb
Mary Webber
Monica Weber
Michael Weeks
Robert Wegner
Sheryl Weigant
Shona Weirich
Susan Weiss
Glenda Welch
Kristin Welch
Shannon Welch
Lisa Welch-Corwin
Jennifer Welde
Jillene Weldon
Stephen Welk
Jamie Wells
Laura Wenske
Hollie Werner
Carmen Werstiuk
Elizabeth Wesley
Robert West
Stephanie West
Nerissa West-Ashford
Adam Weston
Corey Wettle
Bianca Whalen
Jerry Whaley
Susan Whaley
Donald Wharton
Aubrey Whatley
Katerine Whattoff-Hall
Berkley Wheeler
Debra Wheeler
dorothy whelan
Ashley White
Charlie White
Christopher White
Gerrall White
Krista White
Nathan White
Ronda White
Traci White
Charity Whitehead
Jackie Whitehead
Chad Whiteside
Scarlet Whitesides
Diamond Whitker
Harold Whitley
Christopher Whittington
Nadine Whitton
John Whitworth
Debbie Wiedenhoeft
Noel Wilbur
David Wilburn
Jordan Wilde
Tina Wilderman
Steve Wiley
Urese Wiley
Andre Wilkes
Marcus Wilkes
Emily Wilkie
Terri Wilkins
Roselie Wilkinson
Guillermo William-Adkinson
Adele Williams
Aretha Williams
Ashley Williams
Carla Williams
Daphne Williams
Dewayne Williams
Elenore Williams
Erika Williams
Jean Williams
Jeffrey Williams
Jerome Williams
Johnathan Williams
Katherine Williams
Lakeisha Williams
LaShonda Williams
La'Von Williams
Lowell Williams
Nichele Williams
RaeAnn Williams
Raymond Williams
Renee Williams
Shelia Williams
Typhany Williams
Wendi Williams
Holly Willingham
Megan Willis
Sharen Willis
Stephanie Willis
Valerie Willis
Catherine Wilson
Diana Wilson
Frank Wilson
James Wilson
Jeffery Wilson
Jennifer Wilson
Kris Wilson
Laura Wilson
Madlaine Wilson
Meilani Wilson
Shirrell Wilson
Vernell Wilson-Williams
Desiree Winfield
Thurman Winkler
Kathryn Winn
Norman Winn
Kirsten Winship-Peck
Melanie Winters
Kathryn Wirz
Calandra Wise
Daniel Wise
Stacy Witt
John Wohlbrandt
Kari Wojtysiak
Stacy Woldie
Kara Wolf
Brett Wolff
Jessica Wolff
Kevin Wonderly
Sherwin Wong
Sandra Wong-Allen
Amber Wood
Bridgett Wood
Terrence Wood
William Wood
David Woodard
Monique Woodard
Nicole Woodard
Paige Woodard*
Nathanael Woodring
Julia Woods
Donald Woolley
AMY WORKMAN
Quanita Worsley
Michele Worton
Jen Wright
Kathaleen Wright
Paul Wright
Karna Wulf
Richard Wyatt
Jason Xenos
Rebecca Yancy
Janette Yaw
Deborah Ybarra
Beaudrea Yeager
Joshua Yeley
Kayla Yeoman
Carissa Yonke
Garret York
Christopher Young
Eva Young
Joanne Young
John Young
Kimberly Young
Leah Young
Sirmerl Young
Taressa Young
Melanie Younger
Patricia Youngs
Dana Younkin
Aubrey Yows
Dustin Zabinski
Greg Zamora
Eric Zea
Daniel Zealor
Carolyn Zeltner
Eduardo Zepeda
Glenn Ziegler
Kristy Zielke
Cheri Zikeli
Debbra Zimny
Peter Zitko
Stephanie Zook
Ruth Zorgdrager
Tamara Zuckerman
Anthony Zura
Heather Zurek
Nicole Zurla
Tammy Zurn
Honorary Members
Spring 2018
Mapi Baez, Student Access & Wellness Counselor
Spring 2016
Christine Murphy, Speech and Language Pathologist
Mary Brown, First Grade Teacher
Larry Libberton, Director of Communications (former)
Chief Kevin Gyrion, City of Clinton Chief of Police
Spring 2015
Lametta Wynn, Former Clinton Mayor
Rocio Ayard-Ochoa MA, Associate Director of Campus Student Affairs (former)
Sheena James, Assistant Track Coach
Dr. Benjamin Sandler, Assistant Professor College of Health, Human Service and Science (former)  
Spring 2014
Ms. Shelly Mohr, Vice President of Ashford* University Iowa Online Center
Mr. Tom Kook, Director of Student Services, Ashford University Iowa Online Center
Sr. Kathleen Holland,..Academic Operations Specialist, Clinton Campus (former)
Fall 2013 
Mandy Aldridge, Registrar Advisor 
Ben Gothia, Student Development & Engagement Specialist (former)
Spring 2013
Dr. Mihaela Tanasescu, Executive Dean, College of Health, Human Services & Science (former)
Dr. Suzanne Power, Executive Dean, College of Liberal Arts (former)
Patricia Niemann, Clinton Campus Career Services Specialist (former)
Dr. Charlie Minnick, Dean, Forbes School of Business (former) 
Fall 2012
Dr. Andrew Shean, Executive Dean of the College of Education (former)
Dr. Michael Reilly, Executive Dean of the Forbes School of Business (former) 
George Sztajer, Assistant Professor (former)
Dr. Amy Kramer, Assistant Professor (former)
Edward Gall, Assistant Professor (former)

Spring 2012
Jason Woods, Director of Admissions (former)
Sister Theresa Judge, Professor (former)
Joseph Allen, Director of Student Development & Engagement (former)
Fall 2011 
Dr. Rebecca Wardlow, Ashford University Provost (former)
Sister William McCue, Professor (former)

Spring 2011 
Dr. Martinelle Bonnell, Academic Coach for Student Success (former)
Brooke Judkins, Associate University Registrar (former)
Dr. Cynthia Martinek, Associate Dean (former)
Dr. Barbara Philibert, Dean of the College of Health, Human Services, and Science (former)
Dr. Michael Wiseman, Professor (former)

2010 
Dr. Elizabeth Tice, Ashford University Provost (former)
Kimberly Jones, Student Affairs Manager (former)
Vanessa Schoenherr, Student Development & Engagement Specialist II (former)
Waunita Sullivan, Clinton Campus Associate Director of Student Affairs (former)
Dr. William Woods, Lead Faculty, Forbes School of Business  
History
Golden Key is the world's premier collegiate honor society, recognizing outstanding academic achievement and connecting high-achieving individuals locally, regionally, and globally with lifetime opportunity, reward, and success. Golden Key International Honour Society was founded on November 29, 1977, to recognize academic excellence and encourage scholastic achievement among college students across all academic disciplines.  Golden Key has over 400 chapters at universities and colleges in Australia, Canada, India, Malaysia, New Zealand, South Africa, The Bahamas, and the United States of America. The University of Arizona Global Campus chapter of Golden Key International Honour Society was established on Wednesday, May 19, 2010. Currently, the University of Arizona Global Campus Chapter of Golden Key has grown to over 12,000 members since its inception. 
Charter Members
The University of Arizona Global Campus chapter of Golden Key International Honour Society was established on Wednesday, May 19, 2010. Charter members are:
Membership Criteria
Membership in Golden Key is by invitation only and open to all eligible University of Arizona Global Campus students. 

To qualify for membership in Golden Key International Honour Society, currently enrolled students must meet the following criteria as of January 1 or July 1 (effective 2012): 
Be in the top 15% of your undergraduate class (sophomore, junior, and senior Bachelor's degree-seeking students), based on GPA
Be a top-performing graduate student based on GPA: must have a 3.7 GPA in graduate degree program.
Students who are eligible will receive a Golden Key membership invitation, via email, in January and July. If you believe you are qualified for membership but did not receive an invitation, email [email protected] to inquire on the induction cycle. We will not accept applications outside the membership drive timeframe. Membership in Golden Key requires a one-time lifetime membership fee of $95 paid at the time of acceptance.
Member Privileges
Through Golden Key International Honour Society:
Golden Key International Honour Society members may be eligible for tuition benefits.
The Society offers members valuable opportunities for individual growth through leadership, career development, networking, and community service. In addition, $1,000,000 in awards and scholarships are available to members annually. 

Members also have access to graduate school and study abroad search engines, as well as other unique product discounts. 

For more information about the Golden Key International Honour Society, please visit Golden Key's website. 

Through the University of Arizona Global Campus:

Any Golden Key member who participates in the University of Arizona Global Campus in-person commencement ceremony will be distinguished as a member by wearing Golden Key regalia. Induction must be completed at least one week prior to commencement in order to receive regalia.
Contact
Contact the Golden Key Advisors at [email protected].
Questions? Request More Information