Headline

FAA-TRUST Certification

Sub-Headline

Get ready to fly.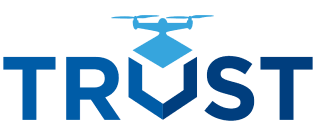 The University of Arizona Global Campus is an FAA-approved Test Administrator of The Recreational UAS Safety Test (TRUST).
TRUST is a collaboration between the FAA and industry to provide TRUST and educational safety material to recreational flyers.
This tutorial walks through the process to self-enroll and complete your FAA TRUST course.
Step 1
Click the link above to self-enroll.
Step 2
Create your account and log-in to Canvas.
Step 3
Click the "Enroll in Course" button.
Step 4
You will get a confirmation message that you have successfully enrolled. Click "Go to the Course" to view.
Step 5
Complete your FAA TRUST course and Save/Print your certificate.
Upon completion of the test, recreational flyers should print or save a digital copy of their completion certificate and keep it on their person when they fly. The University of Arizona Global Campus cannot re-issue your completion certificate if it is lost. The FAA also cannot re-issue your completion certificate. Should you lose your completion certificate, you will need to re-take TRUST to obtain a new certificate.
The University of Arizona Global Campus
Drone Aviation Education Opportunities
The sky is truly the limit in your education and career when you enroll in one of our Online Unmanned Aircraft Systems Drone Pilot Course and emphasis offerings!
The drone market is growing, and many industries are integrating drones into their operations. Are you ready to explore one of these exciting and rapidly growing career fields and have the potential to change business, industry, and our day-to-day lives?
Contact us at 1-866-711-1700 and prepare to step into your future.
UAGC Drone Emphases
Reach new heights in your education.
Certain degree programs and courses may not be available in all states.
Completion of AVI 200, does not lead to certification. Upon successful completion of AVI 200, students will be prepared to take the Federal Aviation Administration (FAA) Part 107 Knowledge Test. Once students pass the exam, students are certified as a drone pilot by the Federal Aviation Administration. The University of Arizona Global Campus does not grant certification. It is the student's responsibility to locate an approved PSI Testing Center to sit for the FAA Part 107 Knowledge Test and cover the cost of the exam.
Additional Resources
Register your drone through the FAA Drone Zone before you fly if it weighs more than .55lbs
FAA-Approved UAS Service Suppliers (FAA USSs) of the Low Altitude Authorization and Notification Capability (LAANC).
LAANC USSs provide FAA approved airspace authorizations and information about airspace restrictions to recreational flyers who wish to fly in controlled airspace.
Approved service suppliers have created apps that can be downloaded via apple or google play. Links to the companies are available.
B4UFLY provides information about airspace and does not offer airspace authorizations.
Information about how to get started as a recreational flyer.