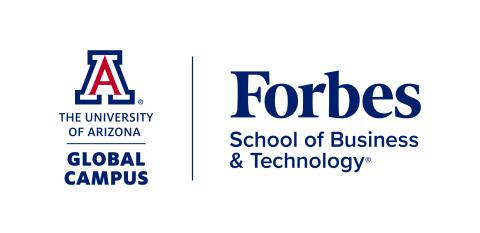 Forbes School of Business & Technology HRM Advisory Committee
Established in 2017, the Forbes School of Business & Technology Organizational Management Advisory Board provides support and counsel to the academic leadership of both the bachelor's and master's degree programs in organizational management. Members of the advisory board are industry leaders, innovators in their field, and international entrepreneurs. Members offer their expertise and experience serving as advocates for the organizational management program. Learn more about each of the 2018-2019 advisors below.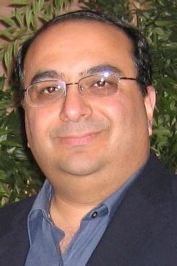 Mehraban Iraninejad
Senior Director of Engineering at Qualcomm Technologies
Mehraban Iraninejad is a Senior Director of Engineering at Qualcomm Technologies – Corporate Research, a role involving both management and technical leadership. Since joining Qualcomm in 1993, Mehraban has led several technology and chip development projects including Satellite, Cellular, Personal-Area-Networks, and Body-Area-Networks. He has helped bring new projects to Qualcomm Research and worked to grow the department while maintaining a very low turn-over rate. Before joining Qualcomm in 1993, Mehraban worked for Siemens Communication Systems and IBM, where he designed several communication chips used in central office equipment and in magnetic drives. Some of his responsibilities include definition, planning, development, and trial deployment of advanced wireless and mobile technologies, in addition to, recruiting, staffing, and team-building and staff development Mr. Iraninejad fosters an environment of innovation and a culture of excellence at Qualcomm where he defines, establishes, and develops of department-wide processes and procedures.
Before joining Qualcomm in 1993, Mr. Iraninejad worked for Siemens Communication Systems and IBM, where he designed several communication chips used in central office equipment and in magnetic drives.
Mr. Iraninejad is a husband and father of two. In addition to work and home, he enjoys community- building service projects and activities, where children and youth are engaged in improving the physical, moral, and spiritual natures of our current and future communities.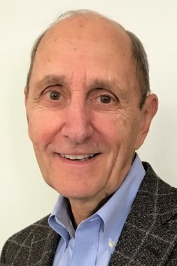 Samuel P. Peluso
Former Wall Street Executive, Author, Speaker
Upon completion of four years as a naval officer in the Vietnam era, Sam Peluso returned to his hometown of Asbury Park, New Jersey. In 1970, Sam combined leadership skills gained in the Navy with his Bachelor of Science degree in Economics from Xavier University, and soon landed his first position with Merrill Lynch. At the same time, he married his wife of 49 years, Rosie. He soon realized Wall Street was in his DNA, and spent the first twenty-six of his 44 years commuting via ferryboat between New Jersey and Manhattan.
Cutting his teeth in retail sales, Mr. Peluso quickly achieved and maintained the top quintile for production and new accounts. Several years later he became a Vice President of government bond sales liaison, followed by being named head of the retail government bond trading desk. He then became the National Product Manager of government and corporate bonds.
In 1996, he relocated to Merrill Lynch's Jacksonville office to direct their risk management for the secondary marketing department. He ultimately became their Director of the Securities Based Lending department. During his career, Mr. Peluso created a bond seminar and trained over 2,000 portfolio managers representing banks, savings & loans, money managers, insurance companies and international government finance officials. He also created a highly-effective training video for Merrill's sales force and its clients that boosted the firm's bottom line.
Mr. Peluso thrived through the often unpredictable currents ofWall Street booms and busts, including the 1987 Black Monday and the Great Recession. Whether on the trading floor, traveling throughout the nation giving financial seminars, or commuting on the ferry, he placed relationships before gain. His reputation as a successful trader, new product developer, valued mentor, coach, risk manager, and billion-dollar hedge guru, preceded him throughout his tenure with Merrill Lynch. In both corporate and private life, Sam knew that trustful, caring, interpersonal relationships went hand-in-hand with hard work, and accurate money-making decisions. Mr. Peluso is a member of Merrill's Quarter Century Club, of Board of FINRA Arbitrators, and Navy League of the U.S. He is a mentor at Coggin School of Business at UNF and he is also a Certified Financial Manager (CFM) with Merrill Lynch. He co-authored A Professionals Guide to the U.S. Government Securities Market for the New York Institute of Finance and professional money managers. He is currently finishing up his Autobiography: Fat Cats … Really? Observations of a 44 Year Wall Street Executive.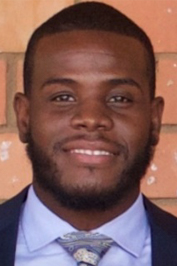 CEO, Aspera Group
Principal, CEO, Center for International Credentials, LLC
Clifford D. Williams is a CEO, of Aspera Group, a distribution and shipping corporation handling operations in both the US and the Caribbean. Mr. Williams resides in Atlanta, Georgia where Aspera Group's headquarters are. Aspera Group was established in 2012 as a result of Mr. Williams's efforts to help his native land of Haiti after a devastating earthquake in 2010. What started as a small operation on the island to combat the monopoly of foreign distributors within the market taking advantage of desperate post-earthquake economic environment, resulted in a successful operation which main mission is to become one of the top five distributors in the Caribbean market. The company handles export/import and shipping operation forming alliance with business partners within the Caribbean region and facilitating contracts meeting and exceeding the needs of each client, while in compliance to both domestic and international policies and laws.
In addition to entrepreneurship activity and handling Aspera's operation, Mr. Williams is handling international consulting tasks with years of experience in international university development, cooperation and sales/marketing functions, online platform and technology distribution. His global experience includes an extensive experience in building high net worth accounts in global markets. He demonstrated strengths in client relationship development cultural/ ethnic perspective, adaptability, and task management across multiple functions, including sales, marketing and finance. He possesses a significant knowledge base in international business practices and protocol. Mr. Williams is a graduate of the Florida International University, Miami, Florida. During his time at the university he was serving as a National PanHellenic President a member of Student Government Association. Through his NPHC activities, Mr. Williams organized many community and social activities throughout the city of Miami.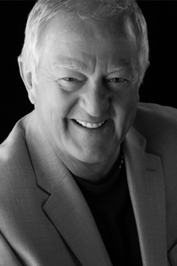 Program Chair, BA in Organizational Management
Jim Jeremiah is a Professor and the Program Chair of the Bachelor of Arts in Organizational Management degree in the Forbes School of Business & Technology at The University of Arizona Global Campus. With a background in business and academics, his experience and education provide a unique blend for higher education. He has a doctorate in education (emphasis on organizational leadership), an MBA, a master's in theology and communication, and an undergraduate degree in business (accounting emphasis). His education has prepared him for a wide range of challenges and with over 35 years of education experience as an instructor, Director of Curriculum, College Chair, Director of Academic Affairs, VP of Academic Affairs, Provost, and Interim President, he has enjoyed the journey. His business experience includes roles as accountant, controller, Chief Financial Officer, Vice President of Marketing, Director of Business Development, Regional Manager, and CEO.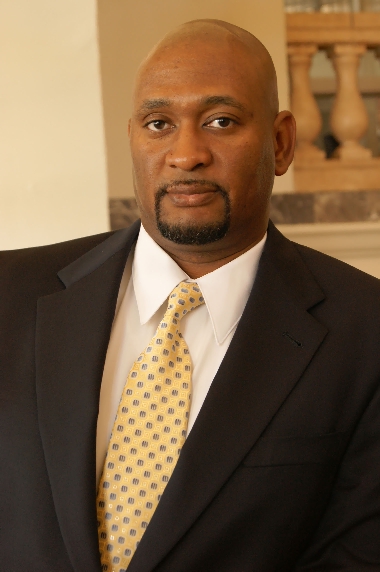 James C. Moore, DBA
Core Faculty, MA in Organizational Management
Dr. James C. Moore is an Assistant Professor in the Forbes School of Business at The University of Arizona Global Campus. He holds a Doctorate of Business Administration in Management from Argosy University, Master's and Bachelor's degrees in Management from the University of Phoenix, and an Associate degree in Culinary Arts and Sciences. He served in the Marines for six years and has worked in the Information Technology industry, as a professional chef, as an educator and as a mentor. He also earned a license to sell insurance in the state of Arizona.
Dr. Moore consults in the areas of IT and Content Management Systems and enjoys public speaking. In addition to consulting and teaching, Dr. Moore enjoys hosting radio shows. His area of study is Business, with a focus and on management and leadership. His dissertation revolved around the arena of Melanin Driven Attitudinal Decision Making and its Effect on corporate America's Human Resources Practices. Dr. Moore hosts a weekly food show on community radios called Food Corner. Currently, he also serves as the President of Arizona Community Media Foundation (AzCMF) the non-profit organization that operates Radio Phoenix.org.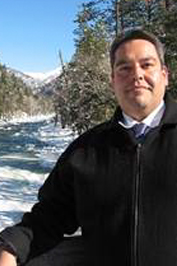 John P. Bathke, JD
Core Faculty, MA in Organizational Management
As a career services and alumni relations manager, Rebecca Davis provides advice, guidance, and resources to assist students and alumni of The University of Arizona Global Campus with career exploration, goal setting, and job search processes. She has served college students over the last 10 years in several capacities in enrollment, advisement, and as adjunct faculty. Prior to The University of Arizona Global Campus, Rebecca worked in recruiting, staffing, and talent acquisition. However, she found her passion helping students achieve their goals in higher education. Rebecca graduated with her BA in Business Administration from Harding University in Searcy, AR, and a Master of Arts in Organizational Management with a specialization in Human Resource Management from Ashford University. In her spare time, Rebecca enjoys her book club and exploring her new hometown of Phoenix with her family.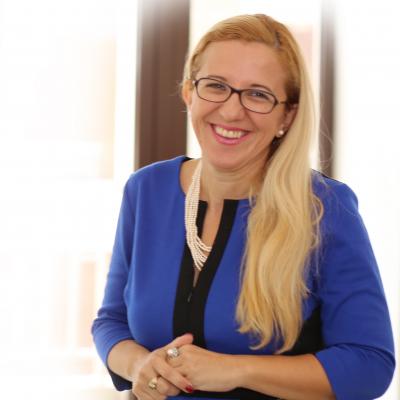 Maja Zelihic, PhD
Program Chair, MA in Organizational Management
Dr. Maja Zelihic is a Program Chair for the Masters of Organizational Management, in the Forbes School of Business at The University of Arizona Global Campus. Dr Zelihic served a two-year term as a Chair of Professional Development and Scholarship committee at The University of Arizona Global Campus. She is a Program Chair; Innovation Track at ABSEL (Association for Business Simulation & Experiential Learning).
Dr. Zelihic is the recipient of Western International University Excellence Award for Contributions to Faculty Peer Development, two-time University of Phoenix Faculty Scholarship award, recognized as one of the top 10 Forbes School of Business faculty members in 2013, recipient of the University Fellows grants award in 2014(as part of a team of four), and again the recipient of the University Fellows Grant award in 2016 as the principal investigator. In 2016 Dr. Zelihic was the recipient of both the 2016 Excellence in Scholarship Award (nominated by her peers) and Forbes School of Business President's Award for the Excellence in Scholarship. Dr. Zelihic has published more than 20 articles in various refereed journals, such as the Springer's Quality and Quantity Journal, Life Science Journal, Journal of American Business Review, Journal of Strategic and International Studies, Global Business, and International Management International Journal.
Dr. Zelihic presented at the International Symposium of the New Technologies in Sports, delivering a lecture on sports management in April, 2011 in Sarajevo, Bosnia; 2015 IX International GUIDE Conference -Buenos Aires, Argentina; 2015Multidisciplinary Academic Conference, Orlando, Florida; and she is a three-time attendee and presenter at the Finance, Economics, MIS, & Global Business Research Conference, Miami, Florida. Furthermore, in 2016 Dr. Zelihic presented at the XI International GUIDE Conference and IX International EdTech IKASNABAR Congress in Madrid, Spain.
In July 2016, Dr. Zelihic presented as the key speaker at the Economics, Finance, MIS & International Business Research Conference in London presenting her research on Biculturalism in the US workforce. In October 2016, Dr. Zelihic presented in Lusaka, Zambia at the UNZA's Executive Leadership Seminar in collaboration with Astria Learning on Leading Change, Why People Resist topic.
Questions? Request More Information