Whether you're looking to advance your career, grow your professional network, or simply expand your skillset in business practices, there are many reasons why you might choose to pursue your MBA. In the Master of Business Administration program at the Forbes School of Business & Technology at the University of Arizona Global Campus — the only MBA program aligned with the Forbes brand — you'll learn the key attributes for not only managing a profitable business but also for becoming a better leader in your field. 
"The purpose of an MBA is to give you the tools you need to go back out into the work world and be more productive and have more opportunities than ever before," says Steve Forbes, chairman and editor-in-chief of Forbes Media. "Part of it is practical knowledge, but part of it, too, is giving you the self confidence that by completing this course you can face situations that are unanticipated. We always face crisis, so it's about pursuing opportunities and dealing with inevitable challenges that come your way in the business world."
What's more, earning an MBA can help you shift perspective and learn to look at challenges as opportunities.
"One of the things that marks a leader is seeing things that others don't," Forbes adds.
While getting an MBA is worth it in many cases, pursuing this degree is a serious commitment. When deciding whether or not to go for your MBA, it's important to weigh the challenge with the benefits and educate yourself on what an MBA is and the value it carries. Read on to learn more about earning an MBA.
What is a Master of Business Administration? 
The University of Arizona Global Campus Master in Business Administration is an IACBE-accredited online degree program that has been carefully designed to cover current business topics and includes a balance of theory with practical, real-world skills. The curriculum includes courses that expand upon broad-reaching business studies by focusing on innovation, leadership, critical thinking, and entrepreneurial concepts. They cover a wide variety of in-depth topics like finance, analysis, operations management, business law, global marketing, and economics, taking them from fundamentals to realistic and practical applications. The holistic program provides a deep immersion in business and leadership concepts and empowers students to understand, compete, and thrive in today's highly competitive global business environment. 

Steve Forbes, featured in the Global Economics and Political Influence course, shares his valuable business insight in videos throughout the program
Interactive business simulations 
Gamification 
Live RSS feeds to incorporate blogs from industry experts 
A scaffolding case study that builds from one course to the next throughout the program     
Videos from authors, industry experts, and faculty 
A personal portfolio of work that you will develop throughout the program 
Career development tools including CliftonStrengths talent assessment, personal branding exercises, LinkedIn profile development, and more 
Relevant business books and course materials 
No GMAT or GRE requirement
Benefits of an MBA Degree
In the ever-changing and challenging realm of business, an MBA carries some significant benefits that can act as scaffolding when building a plan for a successful career. Some of these benefits may include:  
Potential to better attract employers
A stronger professional network, leading to better opportunities and more career stability
The flexibility to change careers or start a new career
A better understanding of teamwork and team dynamics, making you a more effective coworker
The grounding to help you overcome career and business obstacles
Opportunities to hone natural leadership acumen and pursue greater professional and personal growth
A few examples of careers you may consider after obtaining an MBA include:
Business Development Manager
Marketing Manager
Treasurer
Controller
Chief Executive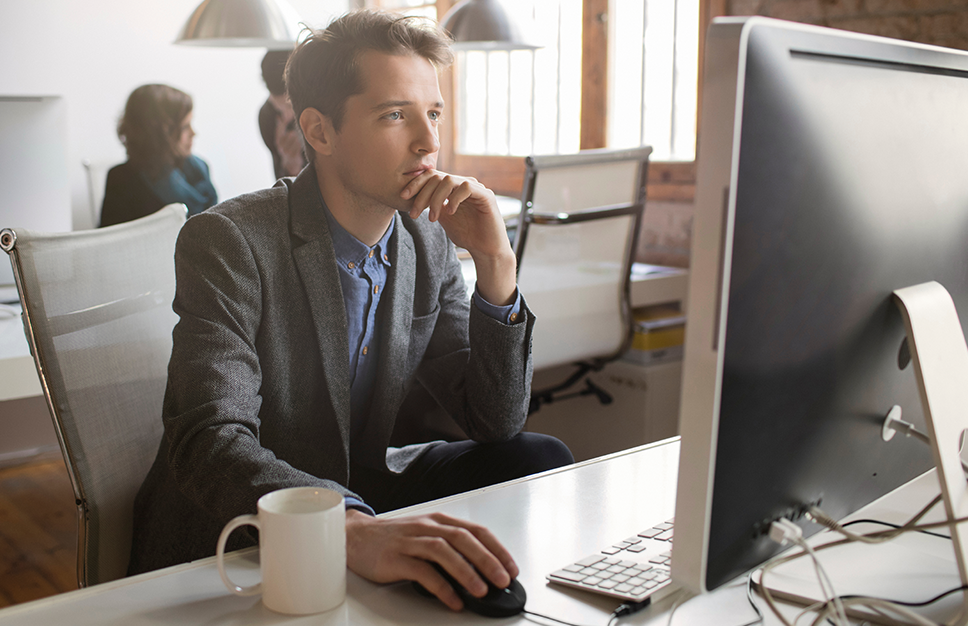 How Long Does it Take to Earn an MBA?
In a traditional school, earning an MBA takes about two years if you pursue it full time. Some schools offer accelerated one-year programs, which can be more intensive. However, when you pursue your degree online with Global Campus, you can earn your MBA at your own pace, taking one course at a time, from anywhere. By offering six-week courses, the Forbes-aligned MBA program provides pragmatic pacing and 24/7 tech support. This allows you to fit your class schedule around your already busy life, so you don't have to sacrifice your other priorities while earning your master's degree.
Is an MBA Right for Me?
As you consider your MBA, it is important to ensure you understand the requirements for admission. In all cases, you must first earn your bachelor's degree before going for your MBA. A 2.0 undergraduate GPA is required, and while some schools also require you to pass the GRE or GMAT – Global Campus does not require these tests to enroll. 
It's also important to compare an MBA with other business-related degrees, as the curriculum can vary from one program to the next. Additionally, consider how a master's degree expands upon an undergraduate program. A bachelor's degree in business, for example, covers a broad range of specializations (HR, finance, operations management, and more) and examines how they function together. In contrast, an MBA program goes much deeper into the concepts and best practices that drive business decision-making, critical thinking, ethics, and analysis. At UAGC, emphasis is placed on career preparation as defined by the National Association of Colleges and Employers (NACE), which includes digital technology readiness, professionalism, teamwork, and cultural fluency.
If you want to make business leadership and strategy crucial parts of your career, an MBA from the Forbes School of Business and Technology may be the most appropriate choice for you. 
As with all big commitments, it's important to prepare with your head and your heart. Knowing what you want and what will help you achieve your goals is the crux of the holistic approach. Learn more about the Forbes School of Business & Technology MBA admission requirements. Then, contact UAGC today to start your journey to becoming a more powerful business leader.