When he was 16 years old, Forbes School of Business and Technology® faculty member Michael Hayden built and raced a blown gas jet boat that went nine miles faster per hour than anyone had ever gone. It's a world record that remains unbroken to this day.
"We designed the motor and built the manifold," he explains. "It was a 572 cubic-inch gas engine that was about 1600 horsepower. It was extremely fast!" 
The thrill of competition may have been one thing that attracted Hayden to the sport, but it was the pursuit of knowledge and the hands-on drive to create something new that really struck a chord with his curious nature and fostered an early love of technology.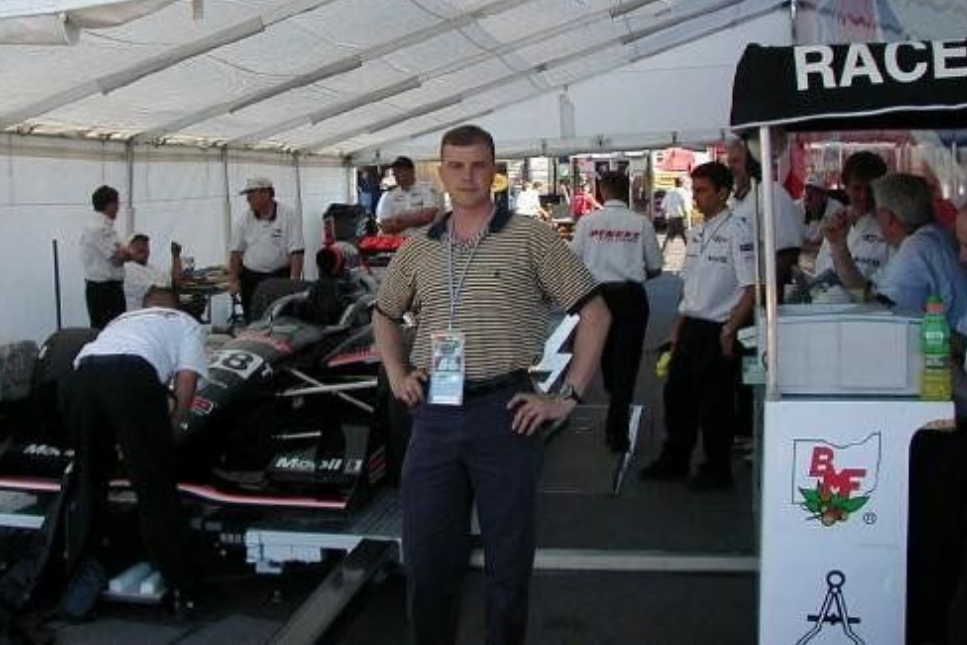 Michael Hayden poses for a photo during a race car event.
A lifelong fan of exploring emerging technology, Hayden brings a wealth of experience into his roles at the University of Arizona Global Campus (UAGC). 
As Assistant Professor and Lead Faculty of both the Master of Information Systems Management and Bachelor of Arts in Business Information Systems at UAGC, his background includes more than 30 years of experience working within the fields of entrepreneurship, education, logistics, information technology, cybersecurity, and business management., and business management.
Hayden is also faculty advisor for the Forbes School of Business and Technology® Association for Computing Machinery (ACM), which is open to all students, alumni, and faculty. The UAGC student organization hosts monthly events or virtual meetups to connect and engage with members.
"I try to highlight technology-related topics and evolve students' thinking so they can see how our coursework ties into real technology and what's going on in the world," Hayden explains. 
Move the Needle Every Day
With a 21-year stint in the Marines under his belt and a long history of heading up successful business ventures, Hayden says he has an ongoing ethos that keeps him learning. 
"I start off each day telling myself, 'No excuses,'" he explains. "My goal is to move the needle every day. I want to learn something new every day."
He got his start in both the worlds of teaching and cybersecurity while in the United States Marine Corps. 
"I wasn't the Cyber Guy in the early 90s, but I had access to the information," says Hayden. "I understood the vulnerabilities in the software."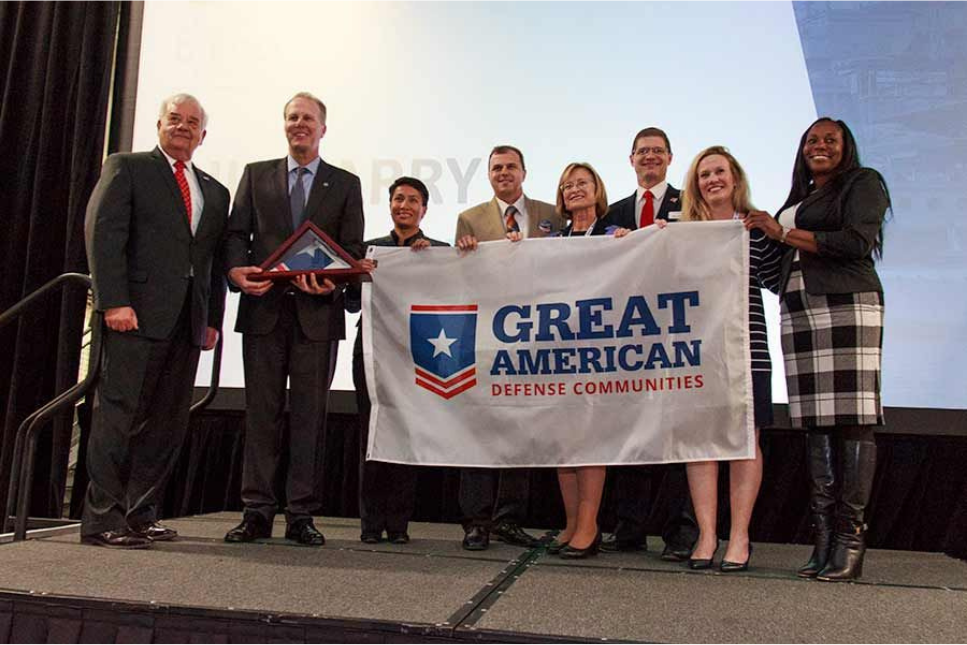 Michael Hayden, center, accepts the Great American Defense Communities Award.
It was when he won a Hackathon Award via a contest sponsored by Microsoft that the doors really began opening for Hayden into the fields of networking and securing data infrastructure.
In 1998, Hayden created his first company, Gungho Domains, which helped veterans build up their businesses as they got out of the military. From there, he has expanded into a wide variety of organizations that work with veterans, as well as promoting entrepreneurship and women's leadership. 
"One program I run is called Veteran Ventures IT, which teaches homeless veterans technology and helps get them certified," he explains. 
As part of that group, he won The Great American Defense Communities award for the city of San Diego. 
Trucking Along
In 2016, Hayden started another company, Data Driven Shipping and Trucking, which developed hardware and software that is now utilized by the Department of Transportation in the trucking industry. 
"That's how I found out about this new program to integrate the brains of the trucks and grab all that data to create an electronic logging device (an ELD) for the trucking industry throughout the United States," he says.
Hayden enthusiastically jumped into developing the needed components. However, the project was a lengthy one. 
"I didn't leave my lab," he recalls. "I worked with a team and we probably didn't see daylight for three years."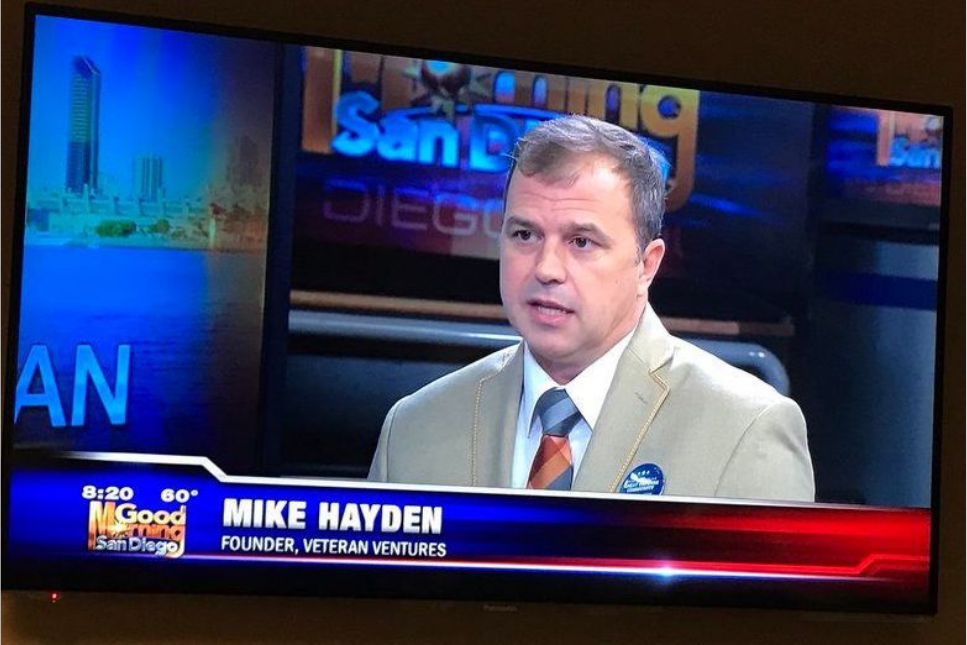 Michael Hayden has appeared on radio and television to share his experience and knowledge. Here he is shown as a guest on Good Morning San Diego. 
It turned out to be a time investment that would pay off in more ways than one. When Hayden joined the team at Forbes School of Business and Technology®, he was surprised to find out one of the classes he was leading was built around much of the work he did with the Department of Transportation. 
"Completely by coincidence, I discovered the big data analytics of my master's degree program is based on this hardware and software I developed," says Hayden. "It's evidence that our Master program is very real-world oriented. And it's been amazing to see where things were taken from what I worked on four years ago."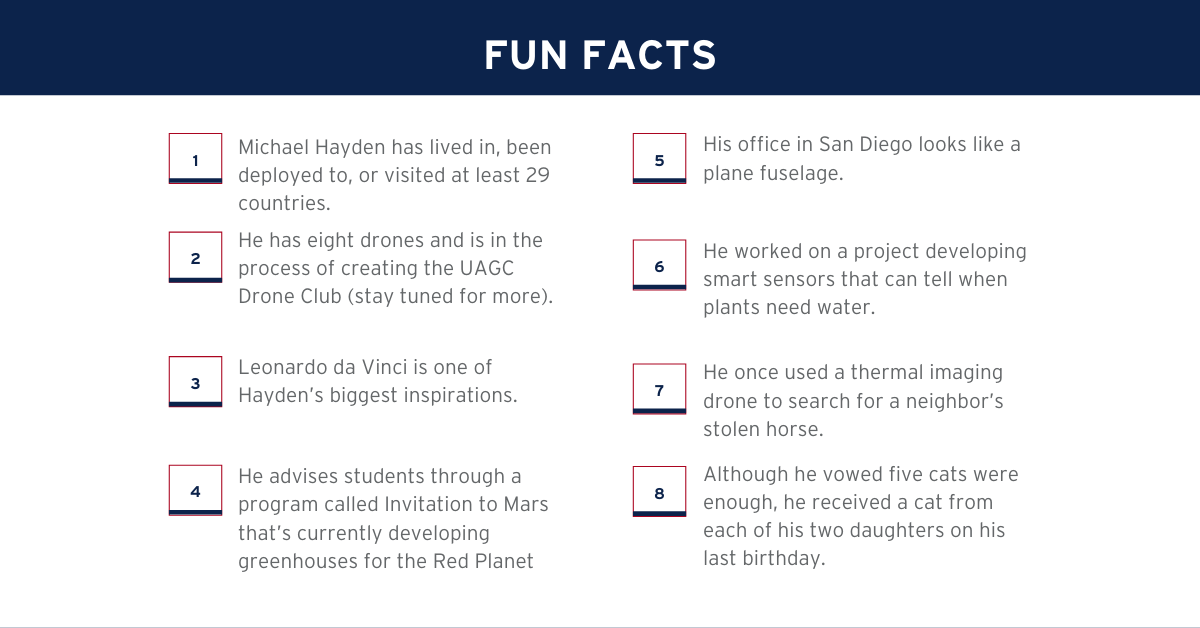 Keeping Grounded
When he's not busy professionally, Hayden has plenty of hobbies and interests at his home near San Diego that keep him occupied. He and his wife have two daughters, three horses, two goats, seven cats, and a rescue dog all vying for their attention.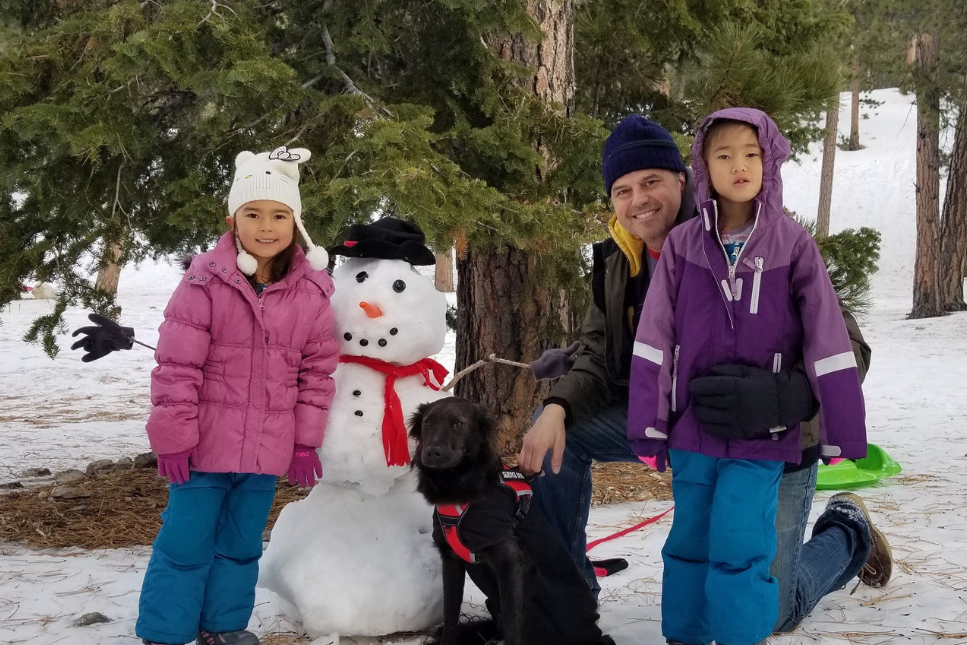 When not busy with his UAGC courses, Michael Hayden spends quality time with his two daughters and their dog, Luna.
"My two young daughters, they just completely own me," laughs Hayden. 
But it's his dog Luna who has been one of his most recent works in progress. 
"She is a rescue from Mexico and was probably the ugliest dog in the world when my kids brought her home," he admits. "Just all head, with a burned tail that curled up like a pig. Now she looks totally different. She has a beautiful face and fur and a long flowing fox tail. It's taken about a year and a half, but has been rewarding helping her overcome all the trauma she faced."
Both of his daughters enjoy horseback riding, and the family has a thriving vegetable garden where Hayden hones his skills as a master composter. He also hasn't forsaken his early interest in motors and working on engines. He recently bought a 1970 Ford Mustang for his daughter that he's turning into a battery car. 
"I'm taking it down to the frame, powder-coating it, and making it look mostly original, except it will be electric," Hayden explains while wryly acknowledging that his oldest daughter is currently only eight years old. 
As if his work, family, and hobbies didn't keep him busy enough, Hayden also recently ran a triathlon. "I've run marathons, but I wanted to do a triathlon before I hit the half-century mark," says Hayden. "And I just barely squeaked in at 51."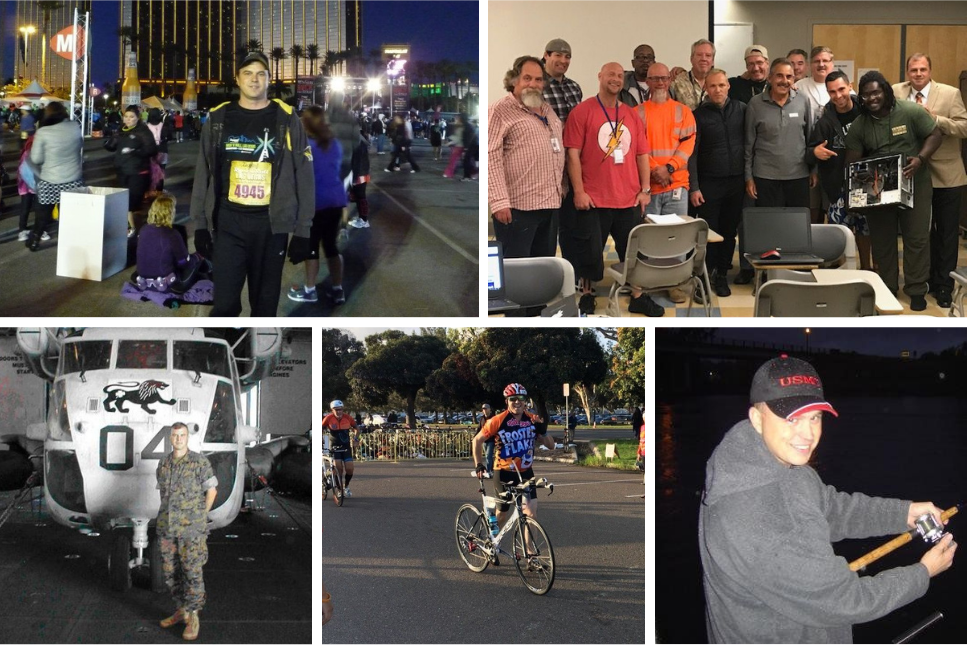 Q & A: Getting to Know Michael Hayden
We spoke to Michael Hayden more in-depth to get a feel of his teaching style and what excites him about the world of technology.
UAGC: How would you describe your role in keeping your students engaged and interested in the world of technology?
Michael Hayden: No matter where a student is at and how much they already know, they don't all learn in the same way. I always work with my students using different resources and teaching methods to best meet the way they absorb and retain knowledge. I know a lot of people say it's not an instructor's job to entertain students, but I think in a way, it is actually really necessary and vital that the process be fun in some way. 
Everyone comes into our programs at different levels and with a different comprehension of technology. My job is to guide students to deepen their understanding and reach those "aha!" moments. Because of my military experience, I try to be straightforward and very direct, while also understanding the need to be flexible based upon individual student needs. 
UAGC: What are some of the things you find most exciting about the world of emerging technology?
Michael Hayden: The coolest thing for me is to expand a student's mind from this basic understanding of what they believe a computer can do to what technology can do exponentially and to what the possibilities are. I love to see how far we can go with technology. 
What's exciting in this field is that these businesses and projects we work on, they're really changing the world. A lot of the projects we're doing are not just dreams. They're literally inventing and innovating to the point where they'll make a big impact on the way we do things in the future. 
UAGC: Can you tell us a bit more about your role in the Forbes School of Business and Technology Association for Computing Machinery (ACM) and its purpose?
Michael Hayden: ACM brings together computing educators, researchers, and professionals to share resources and inspire dialogue about the field of computing machinery. It's the world's largest computing society, and we have our own UAGC chapter. 
We look at what technology is trying to do and what it is currently doing. It's a great way to expose our students to new research in computer science and information technology. 
Interested in a Career in Information Technology?
If you enjoying being on the cutting edge of technology and would like to learn more about a degree in information technology, contact a UAGC advisor today. 
--
Certain degree programs may not be available in all states.