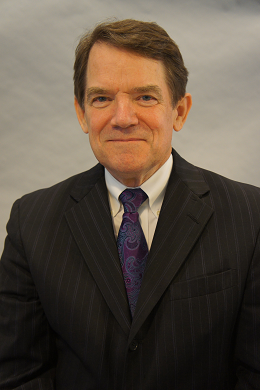 Paul Pastorek
University President and CEO
Paul Pastorek has been an advocate for students' educational access and success during his legal, public service and consulting careers. In February 2021, Paul was named CEO and President of the University of Arizona Global Campus (UAGC), responsible for leading all aspects of the university's operations and reports to the UAGC Board of Directors. From December 2020 to February 2021, he served as Interim CEO of UAGC, leading the transition from Ashford University to the University of Arizona Global Campus under the guidance of the UAGC Board. He previously served as Global Campus President August 2020 to December 2020, overseeing the acquisition of Ashford University by UAGC and the transition of Ashford operations into UAGC.
Paul serves on the nonprofit boards of the National Alliance for Public Charter Schools (as Chair), CenterPoint Education Solutions, the successor to Partnership for Assessment of Readiness for College and Careers (PARCC) (as Chair) and TNTP (alternative teacher certification and educator pipeline programs). He has served on the Board of Trustees of Loyola University New Orleans (as Chair). He also served as an interim CEO of PARCC where he completed a spin-out of its operations from one non-profit into a new non-profit entity and thereafter led an operational turnaround until a permanent CEO was appointed.
After serving five years on Loyola University's Board of Trustees and rising to serve as Chairperson, Paul was asked by the Board to run the operations of the university in early 2018. He stepped down from the Board and served as the university's interim Chief Operating Officer and Chief Financial Officer and crafted a new budget in short order while the university searched for a permanent President. With the help of an interim Provost, university staff, outside consultants and the introduction of a new President, the university successfully executed its first balanced budget in several years. Paul stepped down from the interim position in August 2019 when the permanent Chief Financial Officer joined the university. Based in part on his financial and operations leadership, the Southern Association of Colleges and Schools removed the university from financial probation in December 2019.
Paul served as General Counsel and Chief Administrative Officer U.S. government operations of Airbus for three years but was drawn back to working in the education policy arena in 2014. He has worked in many states and cities including assisting three governors to address the challenge of chronically failing schools in Michigan, Nevada and Georgia.
Hurricane Katrina devastated New Orleans in 2005. Shortly after, the state took over the failing schools in New Orleans. In early 2007, Paul was asked by Governor Kathleen Blanco and later by Governor Bobby Jindal to serve as Louisiana's Superintendent of Education to improve New Orleans' public education system, while at the same time enhance educational outcomes statewide. Paul oversaw the New Orleans turnaround from 2007 until 2011. That effort resulted in significant growth of test scores on state standardized tests, significantly higher graduation rates and increased college attendance. The key to the turnaround was a new approach to running a school district that operationalized a theoretical concept put forth by the Center for Reinventing Public Education. The New Orleans portfolio model has since been adopted in other cities around the country in various forms. Texas employs a variation of the model for many cities there. The Texas Education Agency refers to this as the System of Great Schools. Statewide academic achievement and high school graduation rates in Louisiana also increased under his leadership.
Paul left private law practice in 2002 to serve President George W. Bush as appointee for General Counsel to NASA headquarters in Washington D.C. He served two and a half years in that capacity handling major procurement negotiations for the agency, international legal matters for the International Space Station, developing a strategic plan for NASA's education programming in higher education, historically black college and universities and K12 sectors, overseeing the legal investigative aftermath of the Shuttle Columbia disaster, and leading a cross agency reorganization team to develop new roles and responsibilities of the functional support operations of the agency. He returned to his former law practice in the summer of 2004.
Paul began his professional life as a commercial lawyer and shortly afterward started volunteering in public schools in New Orleans. This led him to serve as Governor Mike Foster's appointee to Louisiana's Board of Elementary and Secondary Education for eight years (1996 to 2004), serving the last three years as the Board's President. During his tenure on the Board, Paul worked with Governor Foster and the Commissioner of Higher Education to establish Louisiana's community and technical college system.
Paul has a Doctor of Law (J.D.) and Bachelor of Business Administration (B.B.A.) from Loyola University New Orleans. He lives in New Orleans with his wife near his grandchildren. In his spare time, he works with a native plant conservation program and collects and propagates rare native plants for reintroduction into recovered Louisiana wetlands.