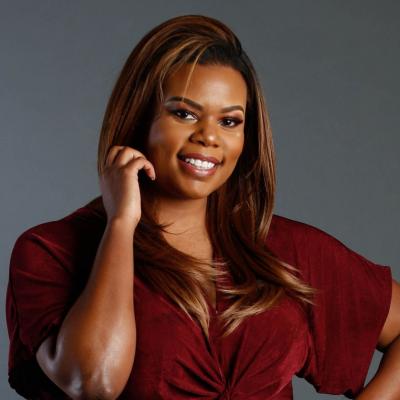 Tiffany Jacobs
2012
Master of Business Administration MBA
2016
Master of Business Administration MBA
Biography
Tiffany Jacobs had been working at a bank in her hometown of Grand Rapids, Michigan, while also attending a traditional four-year college, when the Great Recession hit in the late 2000s. Like many Americans, she was stung hard and became one of the 8.7 million people who found themselves out of work. Without a job, and feeling uninspired by her educational pursuits, she left school and her hometown behind to seek opportunity in a larger city.
In 2009, Tiffany relocated to Atlanta, where she met her future husband and also found a contract position with a telecommunications company. Unfortunately, she soon found herself unemployed again — just after learning she was pregnant.
Tiffany's daughter was born two months premature, adding to the stress on her family and wellbeing. Yet she persevered, dedicating her life to her daughter and spending every day with her while she was treated in a neonatal intensive care unit. 
After mother and daughter were able to return home, Tiffany decided it was time to leave her uncertainty and anxiety over college and career behind. While her first college experience didn't go as smoothly as she had hoped, her world opened up when she discovered Ashford University's* online platform.
"I had a better grasp of what it was that I wanted to do," she explains.
Tiffany explored degree options in psychology and discovered the Bachelor of Arts in Applied Behavioral Science at Ashford. The courses spoke to her passions.
"I enjoyed mentoring young adults at church and coaching high school cheerleading – anything dealing with helping others by understanding where they came from and what they were trying to accomplish," she says.
At the time she enrolled at Ashford University, Tiffany had transitioned into a stay-at-home-mom role, caring for her daughter and attending school online. 
School presented plenty of traditional challenges, but so did unexpected health problems when she learned she was going to have a second child. During her first trimester, Tiffany was diagnosed with a rare condition called Hyperemesis Gravidarum. As a result, she experienced extreme fatigue and lost the motivation to put in the work that was required to complete her degree.
"Thankfully, I had a great support system of family and friends who believed and encouraged me to keep going," she says.
Ultimately, Tiffany finished her degree, and although she missed the University's commencement ceremony due to the birth of her daughter, she felt "motivated" to push herself to the next level.
Shortly after graduating, Tiffany's husband enrolled in an executive MBA program. "Inspired by my husband's ambition [and] mixed with my own desire to constantly evolve, I began to think about returning to school for my graduate degree."
One of the most important things Tiffany says she learned during her undergraduate program was how to properly conduct research, a skill she put to good use when she decided to return to Ashford University for her Master of Business Administration. 
"One day I drove through an area with many office buildings, writing down the names of companies I saw," she recalls. "I went home and researched the companies and found one that offered 100 percent tuition reimbursement for graduate students." 
The company, a global leader in veterinary pharmaceuticals, hired Tiffany for an entry-level position. She immediately started plotting her ascension with the help of a graduate degree. The UAGC Alumni Tuition Grant helped cover expenses, and she quickly discovered that her graduate classes were even more fulfilling and intense – in all the best ways. 
"My favorite course was Managerial Finance," she says. "In my current role, I manage all of the pricing and promotions that are used in our pharmaceutical portfolio in the United States and South America.
"[Managerial Finance] brought me back to my days at a bank, but instead of focusing on an account, I now focus on the financial function of the organization. It is really cool to see my education and career come full circle."
The second time around, Tiffany was able to attend Ashford University's 2016 commencement ceremony in San Diego, where she crossed the stage as a master's graduate. 
Today, Tiffany continues to put the skills and knowledge she acquired in college to use in her current role as a finance business specialist. 
"I have many deadlines and projects that require me to have great time management skills," she says. "I also developed a skill of thinking outside of the box, which I credit to my Organizational Behavior course, for stretching my critical thinking skills."
More than anything, her college experience has taught her to set goals for her life, because every accomplishment changes things for the better. 
"I worked hard and I earned it. Period," she concludes.
* Ashford University is now the University of Arizona Global Campus