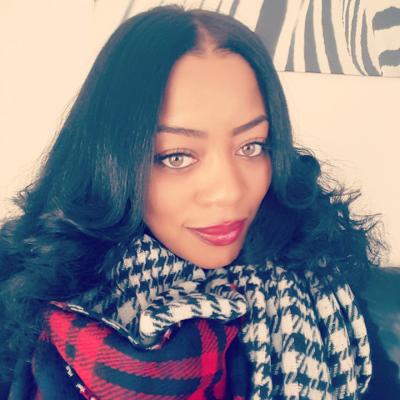 Biography
Like many graduates fresh out of high school, Stacee Chaney decided her next step would be college. She packed up and moved from her hometown of Flint, Michigan to Atlanta to pursue a degree in computer science. But she quickly realized that college wasn't for her at that moment in her life, and she opted to begin her career instead. Fourteen years later, Stacee's career led her back to college and she found a perfect fit at Ashford University*.
At work one day, Stacee learned that her employer participates in Ashford's Full Tuition Grant program. The program allows students to earn a degree without tuition. It was too good an offer for Stacee to pass up, and she enrolled in the Bachelor of Arts in Project Management degree program in March 2017.
"I'm currently at a place in my career where I believe that a degree is necessary to further my advancement," Stacee explains. "Now that I'm back in school, my life is a lot more disciplined, and I am more focused on succeeding. Going back to school has been a smooth transition, thanks to the wonderful faculty and staff at Ashford University."
Stacee's support system extends beyond her employer. Once she began taking online classes, she found an ally in her student advisor.
"He responds to all of my questions and concerns quickly and makes sure that I am up to date with anything new or changing at Ashford," she says.
The additional support proved necessary, as Stacee was approaching school as an adult with a full-time job. Although she says classes were flexible and "perfect for my lifestyle," she ran into a challenging period at work, one that threatened the balance she'd created for her life.
"At one point, my workload was tripled," she says. "I was unable to devote the right amount of time toward my studies. Ashford worked with my schedule and allowed me to take a break until I was ready to resume my courses."
Now back on track, Stacee is maintaining a 4.0 GPA, has earned a spot on Ashford's Dean's List, and qualified to apply to Ashford's prestigious Honors College. Reserved for bachelor's students with a 3.75 GPA or higher, the Honors College offers a suite of high-level courses focused on promoting leadership, innovation, global perspective, and civic responsibility.
Stacee herself admits that she's amazed an adult who first took a pass on college can still achieve her dream years later. Now she's hoping to inspire some of her coworkers, and has already encouraged four of them to enroll at Ashford.
"I always tell people that it's never too late, and I am currently living proof of that," she says.
* Ashford University is now the University of Arizona Global Campus