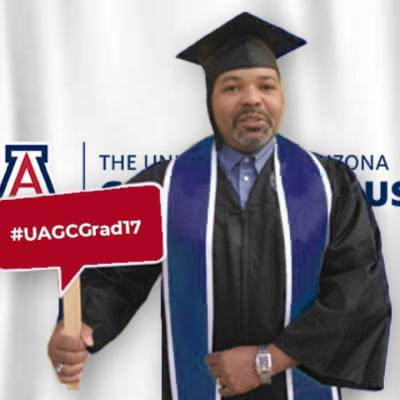 Biography
Life can change in a flash, and the path that you've carved out for yourself can suddenly veer in new directions, bringing anxiety and uncertainty that can be difficult to overcome.
Ricardo Fogel's life took an unexpected turn in December 2012 while he was working at a construction site. He spent the day constructing a water well and hauling heavy wooden boards and drill bits around the site. At the end of the day, he remembers having trouble walking or standing on both feet.
"The next day I went to the hospital and found out I had a broken disk fragment pressing on the left sciatic  nerve of my left leg," he says. "After surgery it took me six months to heal, and I went to physical therapy."
During that six months of healing, Ricardo thought he'd be able to resume his job as a driller assistant and service technician, but his body never fully recovered. His back pain worsened and he struggled to walk. Facing a crossroads in his life, Ricardo decided to turn a negative into a positive.
"I already knew I no longer had the strength or ability to continue working," he says. "It was then [that] I decided to go back to school and further my education while I was unable to work."
While working on his application to a community college in the San Francisco Bay Area, Ricardo discovered Ashford University* and spoke with an advisor. He loved what he heard and enrolled at Ashford the same day.
For students dealing with an injury or physical disability, the online classroom can serve as an ideal learning environment. Ashford University not only recreates the classroom on a device as small as a smartphone, but the global community provides needed support and camaraderie during challenging times.
Knowing that he wouldn't be returning to a career that requires so much physical labor, Ricardo set his sights on another passion: real estate. By the second course in his Bachelor of Arts in Real Estate Studies program, he began earning As and Bs on his assignments. He was also invited to join Ashford's Delta Alpha Pi Honor Society, a group that is open to students with a documented disability who demonstrate an interest in disability issues.
"I love learning," says Ricardo. "I enjoy the subject matter I am training for, and I have an internal motivation that is so strong."
While Ricardo soared academically, he began to decline physically.
"By 2016, my doctor ordered a CT scan because my pain was getting worse and they couldn't see why from the x-rays," he explains. "The CT scan showed I was suffering from advanced degenerative disc disease, two ruptured discs, and constant bone shifts during forward and backward movements."
His condition would require a series of cortisone injections, spinal epidurals, and major surgery involving disc replacements, with "four stainless steel screws to hold my vertebra together for a permanent spinal fusion."
Despite having to take medical leave from school, Ricardo was determined to finish his degree. He returned to Ashford and began planting the seeds of his future career, with the goal of opening his own brokerage.
"I have the confidence today to change the way agents interact with the community by taking the time to talk with potential buyers that want to buy but don't know how," he says. "My agency will help them find that path."
Following his graduation in October 2017, Ricardo took the next step forward and began preparing for his California real estate exam. Having forged contacts with a real estate company during his time in school, he's already on his way to securing a career for the next phase of his life.
"I always kept my eye on the prize, which was to graduate with my peers and achieve a degree," he says. "I owe all my knowledge and confidence to Ashford University."
* Ashford University is now the University of Arizona Global Campus