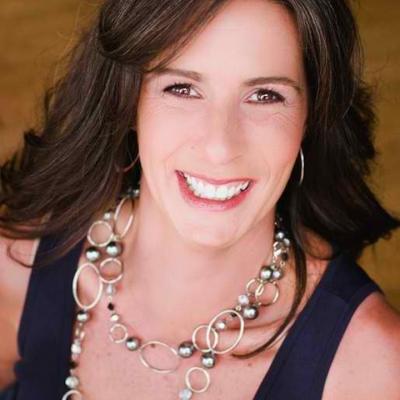 Cheryl Brown
2020
Master of Business Administration MBA
2019
Master of Business Administration MBA
Biography
When Cheryl Brown was a student, and her teenage son had a running bet: at the end of each month, if he beat her GPA, she had to pay him $100.She only lost once.
"It was on a technicality since we had a tie," jokes Cheryl, who maintained a 4.0 while attending Ashford University* on the SMART Track program. The plan allows eligible students to enroll in up to nine applicable credits to apply toward a bachelor's degree and accelerate completion of a master's degree. On the SMART Track, Brown received her Bachelor of Arts in Entrepreneurship in 2018 and her Master of Business Administration with an Entrepreneurship Specialization in 2020. 
The healthy competition proved beneficial to Cheryl and her family, which includes her husband, as well as two sons and two stepsons ranging in age from 27 to five. 
"They were inspired by my choice to return to school, and I hoped to show them that if I can do it with all the adult responsibilities I had, they can too," she says.
Although pursuing a degree at a later stage of her life was not her original goal, Cheryl made the decision when she was faced with losing her job as a government contracting advisor. In this position, she has worked with roughly 2,500 small businesses resulting in over $350 million in government contracts, and forfeiting the contract was not an option.
"I had two choices: have my current contract cancelled, one that I had been working on since 2007, or go back to school," she explains.
Because her role with the client required not only a bachelor's degree but an MBA too, Cheryl applied to Ashford University at the recommendation of a friend.    
What began as a quest to retain her client, however, has turned into a rewarding journey full of several unexpected outcomes. Cheryl was the recipient of two scholarships. As a result of her GPA, she earned the Sigma Beta Delta Fellowship Award from the International Honor Society for Business, Management and Administration. She also earned the Forbes School of Business and Technology Entrepreneurship Scholarship for a business plan she proposed for The B2G Group, which provides assistance and support to the small business community in the pursuit of securing government contracts. 
Receiving the funds to help pay for her academic endeavors was a welcomed relief for Cheryl, but perhaps even more surprising is what she discovered about herself along the way. First, she found online school to be the perfect setting for her busy lifestyle.
"If I had to go to a brick-and-mortar classroom, I never would have made it through to completion," she confesses. "It has allowed me, a working wife and mom, to obtain a degree that not only will secure my current contract but open doors for the future."
Throughout her studies, Cheryl says she heavily relied on the Writing Center, tutoring services, and the Library and found them to be valuable resources. She also commends the faculty and staff for their assistance.
"I have found the support from administration to be superb and the faculty to be willing to assist and support at every corner," she adds.
As Cheryl nears the completion of her studies, she also realized that the road ahead may be taking a different turn than she had initially anticipated.
"I feel like I am no longer pigeon-holed," she says. Today, Cheryl is an instructor at the MiraCosta Community Learning Center. 
In December 2020, Cheryl and her husband became owners of a franchise, an opportunity she says would not have been possible were it not for her degrees.
"I was able to leverage my BA in Entrepreneurship and MBA from Ashford, as well as my advising experience, to convince both the franchisor and lending institute to approve us!" she says.
* Ashford University is now the University of Arizona Global Campus.