Questions? Request Information
Take the Next Step
Learn more about how to get started in your degree program.
Degree Completion Journey
Engage in the study of humans in their collective aspects in society as well as their membership in identity groups and social class. Tackle such areas as social issues, identity group experiences, social inequality, discrimination, community, and aging. Learn how to statistically measure and analyze sociological research data to further understand the experiences of humans in social contexts. By taking such a variety of courses, you will be exposed to learning opportunities that will help you develop a proficiency in written communication, research methods, information analysis, evidence-based decision, and policy making.
Freshman Year
In this foundational course, students explore the principles necessary for achieving personal and career success. GEN 101 serves as a road map, guiding students as they begin their academic journey. Through self-discovery, surveying available resources, connecting with UAGC groups, and engaging with Career Services, students learn the essential skills of planning and goal setting. Students apply their personal strengths, skills, and lifelong learning strategies to develop essential career competencies. By making these meaningful connections students gain a deeper understanding of how their education relates to their desired career path. Congratulations on embarking on this college journey filled with growth, exploration, and endless possibilities! This course is not available for non-degree seeking students and is not available as an elective.

This course offers an overview of digital fluency as it applies to personal, academic, financial, and professional success. Students will analyze the impact of digital technology on personal, social, and diversity issues and will develop digital skills that will assist in achieving academic, personal, and career goals. An overview of digital media is introduced with practical strategies for application in personal and professional life.

Learn and use key, practical skills that are applicable at home, at work, and in all UAGC courses! As UAGC students progress in their academic journey, strategies for personal, professional, and academic success continue to develop. This introductory course takes a two-pronged approach to setting students on a path to success. It merges fundamental informational literacy concepts with essential resources and skills that prepare students for college and career. Students learn how to identify, locate, evaluate, apply, and acknowledge information obtained through UAGC Library databases and internet search engines. By applying the research process, students sharpen critical thinking skills and learn to use information ethically. The final project is a practical and relevant opportunity for students to apply their learning in personally, professionally, and academically meaningful ways.

This course is designed to enable students to develop competence in analyzing, organizing, and developing ideas. Additionally, students will locate and use library resources to support ideas, and to adapt their writing to various audiences. The course focuses on instruction and practice in writing and critical reading.

This course is designed to expand students' appreciation of film and knowledge of how films are made. Through analysis of storytelling in a visual medium, students will examine the ways in which movies are shot, develop characters, evoke emotion, depict physical reality, reflect society, and have the power to influence it. Though the focus of the course is film itself, students will gain deeper intercultural fluency while growing their skills in critical thinking, written communication, and visual analysis.

This course is a study of correct and incorrect reasoning involved in everyday activities. The fundamentals of language and argument, deductive and inductive reasoning and other aspects of practical reasoning are examined.

This course examines and evaluates theories and arguments concerning ethics and moral reasoning from a philosophical perspective. By engaging with historical and contemporary sources, students will analyze theories about the meaning, nature, and justification of ethical concepts; determine and assess how different forms of moral reasoning apply to contemporary moral issues; become more reflective and informed about their own moral beliefs; and develop their capacity for critical practical reasoning.

In this course, students will develop and hone academic and professional writing skills by employing those skills to communicate with range of audiences across a range of situations and contexts. To do that, students will receive instruction and practice in writing well-structured, logical, and effective academic essays while developing critical thinking skills and effective work habits. Prerequisite: Successful completion of ENG 121 or equivalent with a grade of "C-" or better.

This course is designed to aid students in understanding the dynamics of interpersonal relationships. Verbal and nonverbal communication patterns among people in personal, social, academic, and professional settings will be examined, within and between cultures, including both face-to-face and technologically mediated channels. The nature of these interactions will be evaluated using contemporary communication theory. The course will enable students to identify their interpersonal communication skills and behaviors and to more critically evaluate their own oral communication and that of others. The primary goals of the course are to improve the quality of students' communication in their personal and professional relationships, to enhance students' experience and. confidence with oral communication, and increase awareness of the importance of interpersonal communication that is inclusive and equitable.

A survey of government at the national level. Emphasis is placed on the constitutional basis of American government, federalism, the sources and forms of political behavior, the operation of the three branches of government, and the making of national policy.
Sophomore Year
Students explore culture in its role of guiding human behavior and providing social order, structure, and stability for individuals and groups of people. Culture is presented as a system of adaptation involving beliefs, behavior, language, customs, socio/political strategies, traditions, and technology that evolve over time. Recommended prerequisite: ENG 122.

This course focuses on sustainable development from a cross-disciplinary approach, including, economics, management, education, policy, and science. Students discuss sustainability conflicts at the national and international levels, and use online simulations to understand and evaluate sustainability practices. Topics include zero waste, water management, smart growth, green technology, global change, renewable energy, agriculture, and land management.

In this course students will explore a wider range of Algebra topics beyond the introductory level. Topics will include polynomials, functions, rational expressions, systems of equations and inequalities, operations with radicals, and quadratic equations. Emphasis will be placed on developing an awareness of the use of mathematics as it exists in the world today.

This course provides students with a cumulative and integrative learning experience grounded in their general education experience. Through the study of selected interdisciplinary topics and course-embedded assessments students will demonstrate mastery of essential competencies and application of different ways of knowing. Students will apply the general education principles informed by ethical and critical sensibility and provide evidence of growth in acquiring the habits of active citizenship. A minimum grade of "C – " is required to meet course requirements. Prerequisite: 75 completed credits or permission of the student's college or dean.

This introductory course presents basic concepts, theories, and research in sociology. Group organization, sex and gender, marriage and the family, sports as a social institution, and collective behavior are among the topics considered.

This course examines the major theoretical and conceptual explanations for social problems in modern society. Students will be introduced to a variety of current social problems in the United States and around the world, and will consider and suggest potential social action through the use of foundational sociological tools such as research, social theory and understanding of inequality and identity groups. The focus of the course is twofold: the critical analysis of the causes and consequences of these social problems from a sociological framework; and the considered social action through community action, using sociological tools.

Social theory refers to efforts to understand and illuminate the nature of social life. As such, social theory is not only the domain of sociologists. Contributors to social theory include economists, philosophers, psychologists, historians, activists, dramatists, essayists, poets, and novelists. Moreover, ordinary folks like us also theorize about social life. Social theories are crucial for helping us as individuals make sense of our daily lives, and they are essential to understanding new research, social practices and institutions. With the long-term aim of helping us better understand our lives and the world we live in, we will study what sociological theorists, have to say about the social world. The course covers key theorists such as Marx, Durkheim, Weber, Bourdieu and Foucault, Du Bois, Butler and Bauman and their seminal works, as well as the key social thought movements of Capitalism, Modernity, Alternative Knowledge, Self and Society.

This course examines quantitative, qualitative, mixed methods and associated data interpretation within the context of research, policy and practice within the social sciences. This course also examines the relationship between research, policy and/or theory. Students will examine types of data, measurement scales, hypotheses, sampling, probability, and varied research designs for research in the social sciences and related disciplines.

Descriptive and inferential statistics are investigated and multiple techniques for statistical analysis are introduced in this course. Formulas for presenting and evaluating data are explored in accordance with generally accepted protocol for statistical analysis. Prerequisite: MAT 232. Students in the RN-BSN program are waived from the MAT 232 course prerequisite.

The course considers issues of identity, social inequality, and discrimination in society. The focus is on identities such as race and ethnicity, sex and gender, social class, culture, age, and ability, as well as the intersection between them. The focus is on these social categories as both elements of personal identity and sources of social inequality.
Junior Year
The course focuses on social stereotypes and prejudice against the aged, discrimination, friends and family, care giving, living environments, demography, senior political power, legislation, elder abuse, and death and dying.

This course is an examination of global socioeconomic development in the context of globalization. Topics include population growth, natural resources, sustainable growth, migration, diplomacy, and the global consequences of inequality, poverty, and war. These topics are examined through the lens of social expectations, gender ideals, and economic justice.

This course examines key sociological perspectives, concepts, and current research related to race and ethnicity. Its primary focus includes the social construction of race and ethnicity, patterns of inequalities and discrimination on the basis race and ethnicity, and the ways in which key social institutions impact and are impacted by race and ethnicity. Also covered are current issues related to immigration, inter-group relations, and how race and ethnicity are shaped by other systems of inequality such as gender, class, nationality, and culture.

This course is an introduction to gender and sexuality studies from a sociological perspective. Its primary focus is critical perspectives on the social construction of gender and sexuality, inequalities on the basis of gender and sexuality, activism around issues of gender and sexuality, and how gender and sexuality shape and are shaped by other systems of inequality such as race, ethnicity, class, culture, and age. Also covered are key sociological discourses in the areas of feminism, masculinities, and queer theory.

The course embraces the concept of 'Engaging Sociology' - a need for students to understand how to engage social/theoretical concepts into their daily lives in varied social environments, as well as through their employment. The course covers varied aspects of applied Sociology and social/theoretical concepts as a citizen in communities on a local, national, and global scale, as well as through employment as a Sociologist or in a related field. Prerequisites: SOC 101, SOC 301 and SOC 333 or ANT 351, ANT 353 and ANT 340.
Credit Breakdowns
Major Credit Requirements
To earn your Bachelor of Arts in Sociology at the University of Arizona Global Campus, you must complete 120 credits. You will need to complete 30 upper-division credits, of which 18 credits must be from the major program. A total of 30 credits must be completed at the University of Arizona Global Campus to meet the residency requirement. You may be able to transfer up to 90 approved credits from community colleges, other previous college coursework, or other life experiences such as military service or job training toward your degree.
*In this program, credits from the major may also satisfy General Education requirements.
Special Terms and Conditions
Successful completion of this program by itself does not lead to licensure or certification in any state, regardless of concentration or specialization. Further, the University of Arizona Global Campus does not guarantee that any professional organization will accept a graduate's application to sit for any exam for the purpose of professional certification. Students seeking licensure or certification in a particular profession are strongly encouraged to carefully research the requirements prior to enrollment. Requirements may vary by state. Further, a criminal record may prevent an applicant from obtaining licensure, certification, or employment in this field of study.
Certain degree programs may not be available in all states.
Quality Matters Certification
The Online Teaching Support Certification recognizes programs that require all online faculty to undergo training in best practices for online course delivery, provide faculty with ongoing pedagogical support, encourage faculty professional development to increase their knowledge and skill in online teaching, emphasize instructor availability and feedback to learners, and collect and use feedback from learners to improve online teaching. Learn More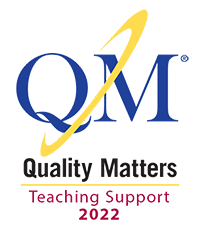 Customize Your Sociology Degree with UAGC Emphases
An emphasis provides you with additional opportunities to broaden and enrich your education that is distinct from and enhances your major. It may be taken as a way to expand career options, to prepare for graduate study, or simply to explore in greater depth an area different from your major. An emphasis consists of 9 to 12 credits.
Careers in Sociology
When you complete your Bachelor of Arts in Sociology, you may choose to enter an organization or institution in social research or analyst role, work in the public, human and social services, as well as work in workplace and community advocacy and activism positions.
Specifically you may consider a career in any of the following areas in which the concepts of sociology can be applied:
Social Science Research Assistants
Social and Human Service Assistants
Community Health Workers
Federal, state, and local government
Colleges and universities
Corporations
Non-profit and Public organizations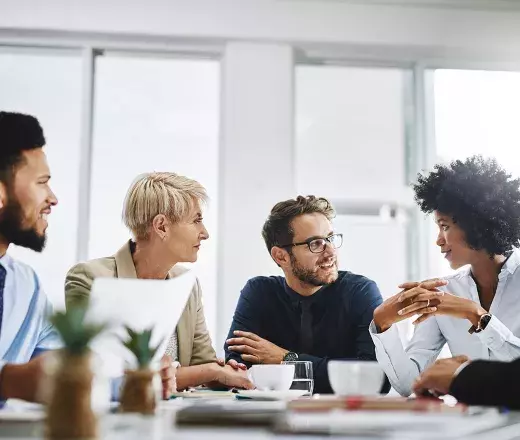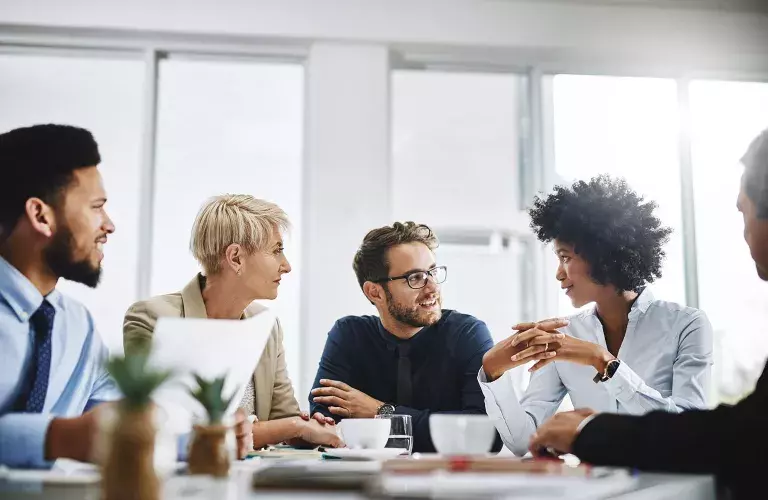 Other Degrees That May Interest You
Check out other degree programs that suit a variety of interests and may enhance a wide scope of career opportunities at UAGC. Discover similar programs to find the right path for you.
Student Experience
In Their Own Words
Our students are tenacious and inspiring.
What are the Benefits of Studying Sociology?
Choosing an online degree program can sometimes be an overwhelming journey, as there are a variety of different factors to take into consideration. A bachelor's degree in sociology is a multifaceted subject area that can prepare you with transferable and marketable skills that can benefit you across many different industries. More importantly though, studying sociology can provide you with a better understanding of society in all its diversity, such as:
The unique experiences of identity groups and social inequality in society
The way social change can specifically impact identity groups and collective society
How social structures, policies, and institutions impact the experiences of humans in society
How sociologists use research to understand social issues and influence policies related to society
Sociology Degree Why Choose UAGC
Flexible Online Classroom: Earning your sociology degree online gives you the ability to continue with your current responsibilities while attending college at the same time. Taking your sociology classes online can give you the flexibility to create your schedule so that you can complete your coursework more efficiently. Having a flexible online classroom can help you pursue your degree at any stage in your life, giving you more motivation to start back on the path to a higher education.
Relevant & Current Subject Material: This bachelor's in sociology explores the study of society through research of the experiences of humans and their demographic identity groups in society. Your online sociology courses delve into relevant and current theories by offering you a variety of courses on contemporary social issues and traditional social institutions, as well as an in-depth understanding of the experiences of identity groups (race, gender, age, sexuality, etc.). Some of these topics include social relationship patterns, social interactions, and culture. Graduates will be able to demonstrate their knowledge of sociological concepts, apply theoretical perspectives, and critically analyze sociological issues. Your sociology courses from the University of Arizona Global Campus will teach you relevant and current subject material in order to help you achieve success in your professional career.
Qualified Faculty: The faculty members in this online sociology degree program have advanced degrees, and many have relevant professional experience. By combining advanced degrees with real-life experiences, the sociology faculty members can enrich your learning environment with information and knowledge that can be related to your professional career.