Did you know the University of Arizona Global Campus offers a way for qualifying bachelor's degree-seeking students to begin working on their master's degree before they graduate? It's called SMART Track and it not only helps students gain confidence taking graduate-level courses as an undergrad, but can also save money and allow you to complete a master's degree program up to 18 weeks faster. 
Eighteen weeks may not initially sound like a big deal, but imagine being able to put your graduate degree to use nearly three months faster than you had planned. It might mean the difference between getting promoted faster, moving into a new career, or allowing you to get started on your doctorate. Not to mention the feeling of accomplishing your educational goals faster than you ever dreamed possible!
Whether you're certain you want to go to grad school or you're merely mulling the idea over, it's definitely worth looking into the Global Campus SMART Track program. It's a great opportunity to take a few grad-level courses (at bachelor tuition rate!) to see how you like them.
Wondering how it could help you reach your goals faster? See how these three Global alumni found SMART Track to be their perfect fit.
SMART Track Saves Time: Cheryl Brown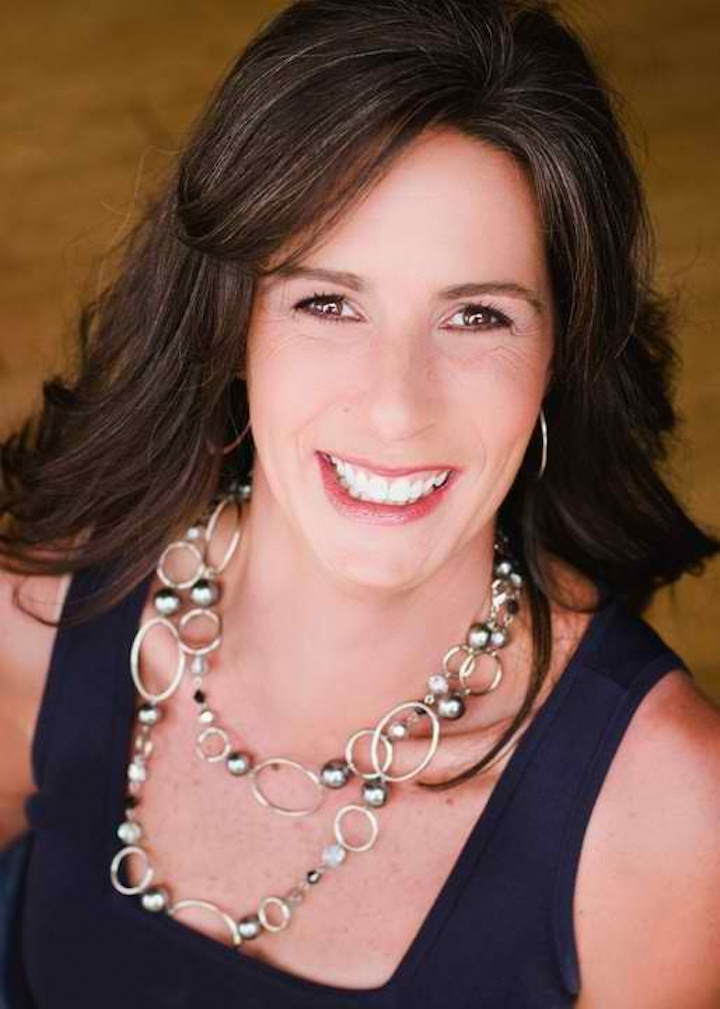 "Ashford University* has allowed me, a working wife and mom, to obtain a degree that not only will secure my current contract but open doors for the future."
When faced with the possibility of losing her job as a small business contracting advisor or returning to school to get her degree, full-time small business consultant and mom Cheryl Brown knew her best choice was to enroll in college … fast! 
However, she needed a program that would fit into her busy lifestyle while enabling her to earn not only her bachelor's degree, but also her master's degree as quickly and efficiently as possible. 
A friend recommended Ashford University, and after checking it out, Cheryl was enrolled within two weeks. Her first step was to earn her BA in Entrepreneurship in 2018 (with a 4.0!) and then she continued to go for her Master of Business Administration (MBA), which she completed in 2019.
But she credits it all to Ashford's SMART Track program. 
"It was one of the contributing factors to me making the decision to go to Ashford," she says. "I was way too busy to go to a brick-and-mortar classroom." But with SMART Track, she explains, she was able to save even more time on her path to obtaining her degree. 
To date, she has helped more than 2,500 small businesses be awarded government contracts totaling more than $600 million. She won an American Small Business Development Centers (SBDC) State Star for the San Diego & Imperial SBDC Network and was the 2010 Small Business Association Women in Business Champion, as well as receiving many certificates of recognition for her success and dedication to the small business community in San Diego County. 
SMART Track Builds Confidence: Cameron Lee Fields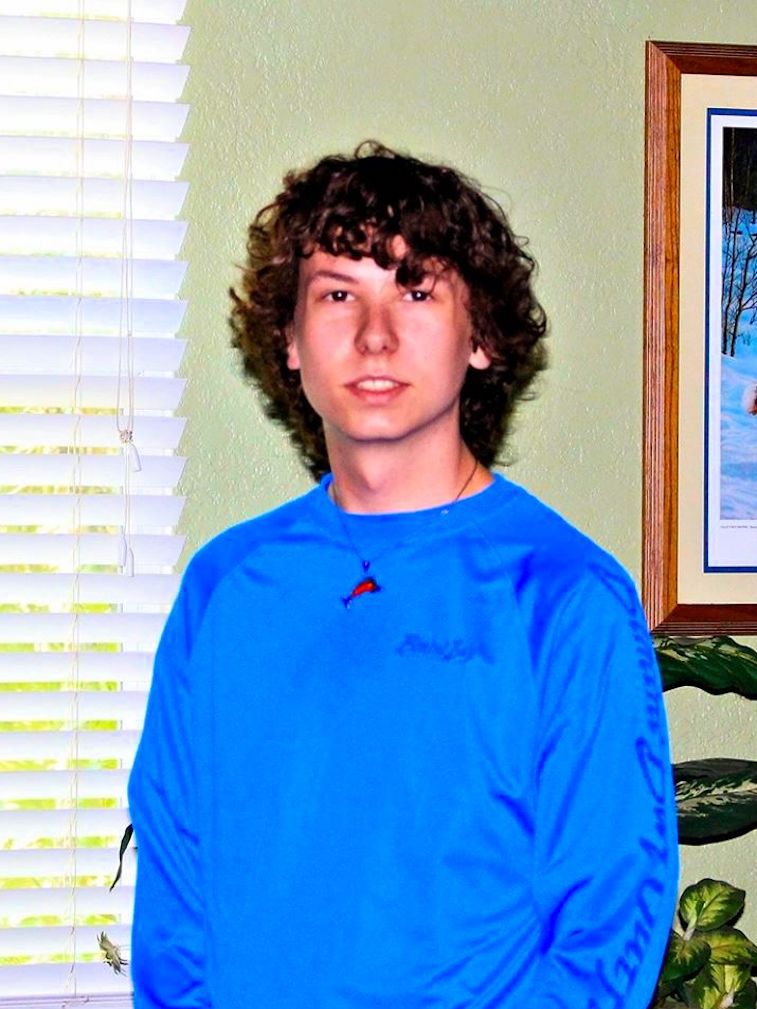 "I have been called both an iconoclast and a conventionalist, but at heart, I am a follower of truth, and that has led me to Ashford University."
Two years after graduating from high school, full-time honor student, inventor, and entrepreneur Cameron Lee Fields began his undergrad studies at Ashford and is now less than three courses away from graduating with his BA in Business Administration. 
During his first year at school, a fellow student, Nicola Campbell (who is now a doctoral student), mentioned the SMART Track program, and Cameron knew it was something he wanted to pursue. 
In fact, he plans to continue his Master of Arts in Psychology courses almost as soon as he graduates thanks, in part, to the confidence he gained from taking master's degree courses while still an undergrad.
"SMART Track has enabled me, with minimal risk, to get a sense of what it is like to be a master's student in a psychology program, preceding any full commitment," says Cameron. 
By participating in the SMART Track program, Cameron says he's already reduced his time to his master's degree by 12 weeks.
"As many undergraduate students can attest to, school is expensive, and the SMART Track program — combined with Ashford's alumni grant — made graduate school a reality," explains Cameron. "After an exhaustive search, Ashford University turned out to be the most affordable path, for me, to a master's degree."
Because he's an Ashford University Honors College fellow, Cameron has completed just over five months of advanced curriculum, which he credits for preparing him for master coursework. When asked if he sees a difference between undergraduate and master coursework, he notes the biggest one has been the transition from theory to practical application. 
"In saying that the teaching material is less defined," he explains, "The pathways for self-edification are endless. It has been my experience that 'as students,' we are given the latitude to explore various foundations as both a means to culminate our learning experience and credential our discoveries."
With his eyes set on the future, Cameron has no intention of ending his educational journey once he obtains his Master's. Next, he plans to work toward a PsyD degree, also at Ashford. "As a secondary alumnus, I would receive the alumni grant, which is 25% off my doctoral degree," says Cameron. "As a student, I have networked with some of the most terrific faculty, advisors, and professors, and I look forward to potentially joining them soon." 
SMART Track Provides a Foundation of Knowledge: Christina Bowie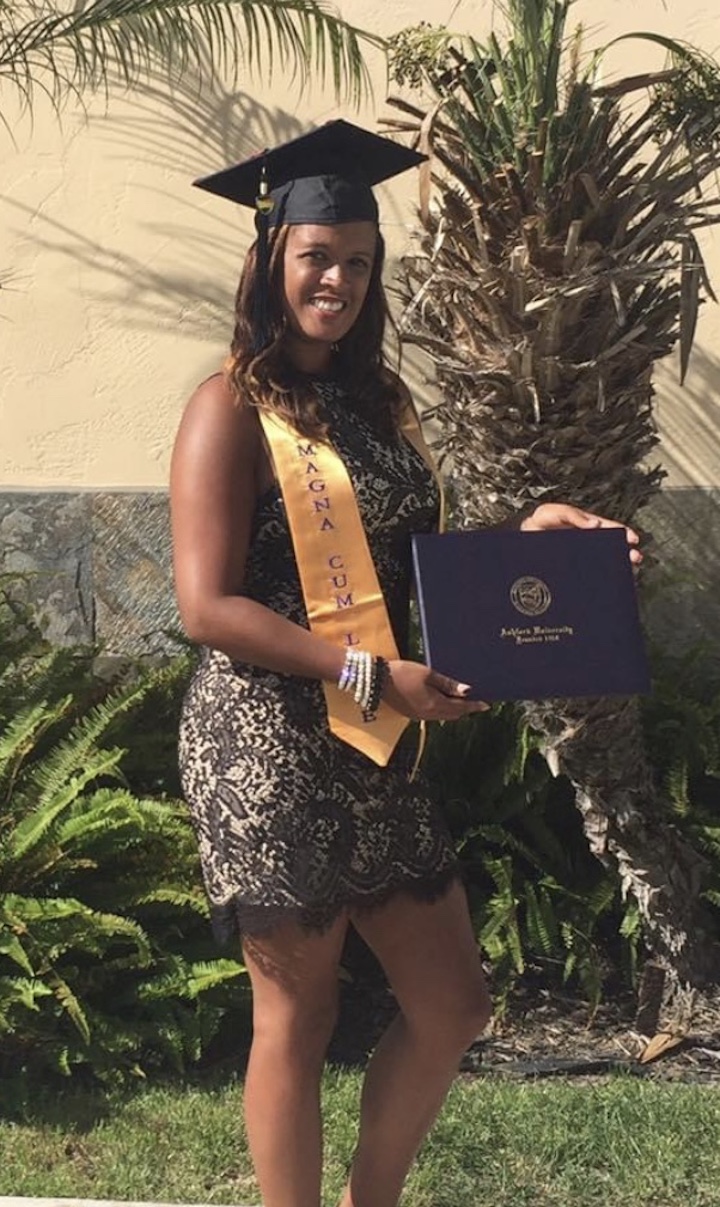 "Ashford seriously showed me that I am college material.I feel like if I could do it with four kids, being married, and working full-time, then anybody could do it."
A former foster child who obtained her GED but had always been told she wasn't college material, Christina Bowie proved all her naysayers wrong. This successful Ashford alumni not only graduated with a high GPA, but she also earned a Bachelor of Arts in Applied Behavioral Science in 2016 and went on to get her Master of Arts in Psychology in 2019. Today, she is utilizing the foundation of knowledge she received and is happily working with children as a behavioral specialist.
When she initially started school, this mother of four was working full time in a warehouse that made truck parts. When Christina realized earning her degree was not only possible but also something she was good at, she knew grad school would be in her future.
While still in grad school, she transitioned out of her warehouse job and into a new position as therapeutic staff support (TSS) in the mental health field. 
"It pumped me up even more to finish grad school knowing the payoff would be more than worth it."
She credits SMART Track for getting her to the finish line faster. "Honestly, because you're already in the academic mindset, it was so easy," says Christina. "You think it might be harder because you're taking grad school courses while still an undergrad, but it wasn't like that at all. Because I was already in that academic mindset, all I thought was, "OK, I'm going to get this done and I'm going to save time while doing it."
Instead of the usual two years it would take to get a master's degree, Christina estimates it took her closer to a year and a half. 
Once she graduated with her master's degree, she was moved up to the role of a behavioral specialist at her work. And, in keeping with her future career goals, she has been able to start working toward getting her license to become an LPC (Licensed Professional Counselor) ** in the state of Pennsylvania. 
Ultimately, earning her master's degree on the SMART Track program helped her to build the foundation of knowledge she needed to pursue her passions while saving time and money in the process. 
"SMART Track was honestly wonderful," she says. "I would recommend it to anyone who thinks they may want to go to grad school."
What SMART Track Can Do For You
Interested in learning more about SMART Track? To be eligible, you must be successfully pursuing a bachelor's degree at Ashford with a GPA of 2.75 or higher. We recommend students begin the application process when you're approaching the 100th credit mark in your bachelor degree program.
Learn more here or talk to your advisor to see if you're the right fit and to ensure you have room for SMART Track courses in your schedule.
--
Written by University staff
*Ashford University is now the University of Arizona Global Campus
**An online degree from the University of Arizona Global Campus does not lead to immediate teacher licensure in any state.