As an educator, author, and mother of two who has worked with special needs kids for more than a decade, Ashant'e Clayborne Roberson is passionate about making a difference in people's lives. 
The oldest of nine siblings, Roberson was born in Honolulu, Hawaii, and lived there until elementary school. Her family then moved to Springfield, Illinois, so they could live closer to their relatives. It was in Illinois where Roberson grew up and eventually began working at a residential treatment center. With an interest in psychology, she thought she might stay in the behavioral health field. However, through her work at the center, she was occasionally called into the schools to help out when they were short-staffed. It was there that she realized her heart was in education. 
"I always felt like this path was created for me, but I didn't realize it until after I went to school," says Roberson, who is an adjunct professor at the University of Arizona Global Campus.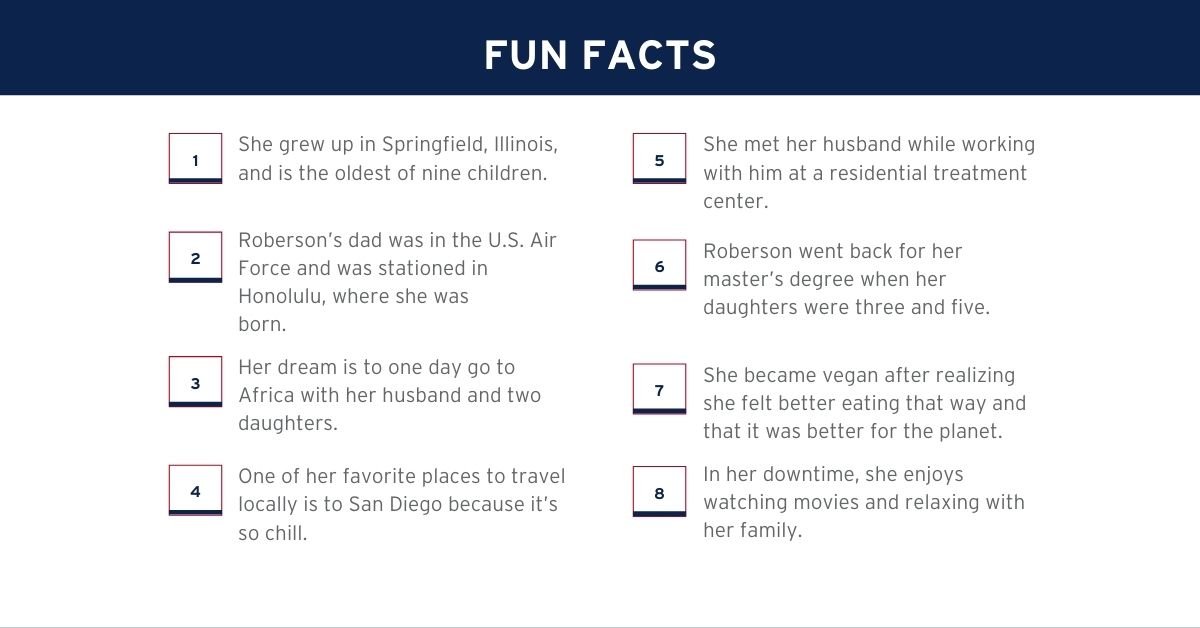 When Roberson had her first daughter, Aniyah, she needed more regular hours than the overnight shifts she was pulling at the residential center. That's how she began working as a para-professional in the school system. She got her start assisting kids on the autism spectrum and it was there she discovered the joy that came from getting to know these kids better. 
"I love seeing their personalities shine through in ways that other people may not see," Roberson explains. "They may be flapping or doing some kind of stimming [self-stimulating behaviors] and for an outsider looking in, that behavior may be all they notice. Being able to see past that and discover their personalities and interests, and to see them achieve small wins that are so big for them, it's amazing. My drive has always been to see these kiddos succeed in their own ways."
Ultimately, Roberson would pursue a master's degree in education on her path to becoming a full-time educator*.
She had a vision and knew with persistence she could achieve her goals. 
"Think. Believe. Say. Do." Roberson says that mantra has been what has kept her focused throughout her work and personal life. 
"You think it. You believe in what you've thought of. You say it, because words have so much power. Then, you do it."
Her book Tidbits for Women has a similar emphasis on success — encouraging and uplifting others with the same positive outlook that Roberson brings with her into the classroom and her work with others. 
Through her work as adjunct instructor at Ashford, Roberson has been able to take what she's learned from working with children and translate it into teaching adult learners the importance of having empathy and compassion in the classroom. When not instructing, she can be found serving as an advisor to the newly formed Ashford** Black Community Club, which welcomes all alumni, students, and faculty who are interested in celebrating and learning more about the Black culture and history.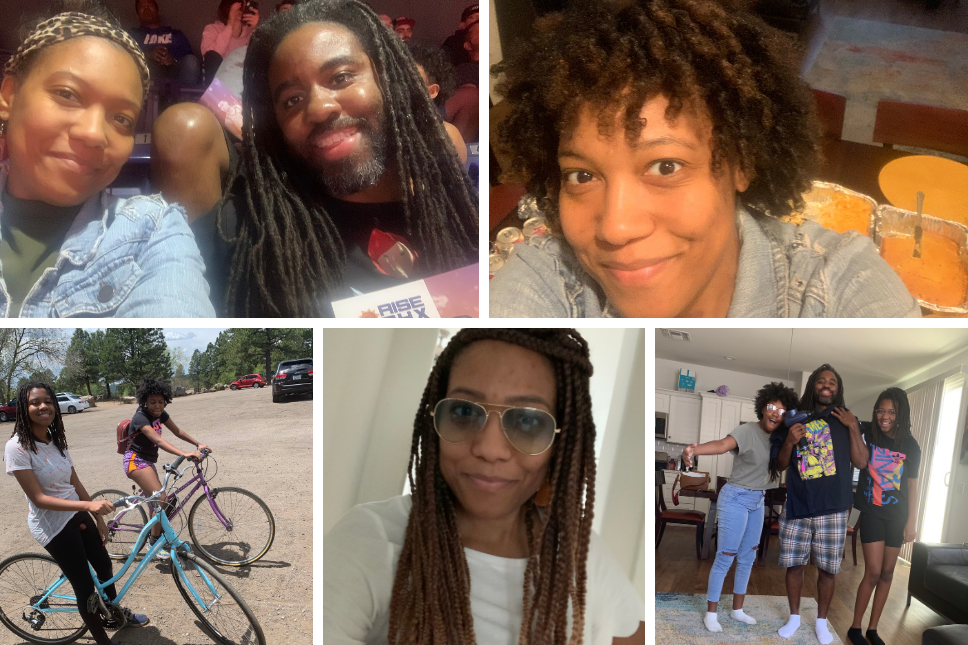 Geting to Know Ashant'e Clayborne Roberson
UAGC: As someone who went to grad school while working and raising a family, what would you like future students to know about going back to get their degree?
Clayborne Roberson: My advice to anyone thinking of doing it is don't be too hard on yourself. You're going to have good days and bad days. You're going to fall, but just get back up. That's where the learning occurs in life. Also, try to prioritize your time as much as possible. You have to tell time where to go, or it will tell you! Make sure to give yourself some you time as well, even if it's just five minutes. I learned that later in life, after I had burned myself out trying to do it all. There will always be things on your to-do list. It's OK to put some of those aside to do what you need to do for your own success and wellbeing. 
UAGC: What do you see as your role in working with your students? 
Clayborne Roberson: I always make sure I see students as a whole person, not just as a person in an academic setting. It's important to me to understand that my students' lives are always more than just what's happening in our classroom. My role is more than simply presenting information. I also want to foster the desire for them to want to seek out information on their own. There's always information all around us; but having the desire to go get that information is a totally different thing. It's something that has to come from within. Being able to promote that is very important to me. 
I do that with my own girls at home and with anyone I teach. There's a lot of information out there. You need to be able to decipher what's what and have the motivation to actually do that. I think that eventually comes from discovering what your gifts and talents are.
I feel like we all have these gifts that we are born with and they start manifesting themselves the older we get. As you go along your path, you find things that really interest you or something you're really good at. Whether it's talking to people, being able to draw, being insightful, whatever it is, I enjoy really fostering those gifts in people in order to motivate students to deepen their education and grow their talents. 
UAGC: As an educator, what's your advice to parents who are possibly dealing with homeschooling their kids, especially special needs kids, for the first time because of the ongoing Coronavirus pandemic?
Clayborne Roberson: Go easy on yourself! And go easy on your student. If you're overly stressed, that energy will seep out and your child will pick up on it, which can make them not want to learn. Just relax. It's OK if you don't get in a full 50 minutes of teaching. Center yourself in that and it will go a long way in your success. Understand that even when we teachers are working as educators in the classroom, it is not that regimented. Of course, you want to have an expectation of what you want to accomplish in a day, but it's OK to simply go with the flow. Think outside the box of teaching. This is really an opportunity to be super creative, to focus on the type of learning that you can't always achieve in a classroom setting with lots of kids who need your attention. 
--
*An online degree from the University of Arizona Global Campus does not lead to immediate teacher licensure in any state.
**Ashford University is now the University of Arizona Global Campus.