The University of Arizona Global Campus (UAGC) has so many students and alum with tremendous stories. It isn't easy to pick two members of the UAGC community who stand out, as every single student and alum is inspirational in their way. Our students and alum overcome unbelievable obstacles, coming out on top to achieve their educational and life goals. They silence critics who tell them they aren't going to finish as they hold their degree in their hands or get the top grade in their class. For their hard work and dedication to be better than they were the day before, we featured these members of our community as Student and Alum of the Month honorees throughout the year.
As 2022 ends, we asked UAGC faculty and staff to vote for one current student and one alum from the plethora of this year's honorees. These stories of triumph embodied the tenacity and commitment to excellence that UAGC wants every student and faculty to strive for when completing their degree.
As hard as this choice was, one student and one alum shined through. One witnessed the power of volunteerism after a tragic fire turned her life upside down at just 12 years old. And, still, it showed her that out of tragedy can come greatness as she went on to get her MBA and show her daughter that anything is achievable with hard work and dedication. The other is a born leader who saw education as a way out of poverty and changing the future of her family's generations to come.
We are pleased to reintroduce you to Brittny Helen'a Cole Ferguson and Gina Fromer, our 2022 UAGC Alum and Student of the Year winners.
We caught up with our honorees to find out where they are as 2022 ends and the new year approaches. We learned more about what motivates them as life continues after UAGC.
2022 Alum of the Year: Brittny Helen'a Cole Ferguson
Our 2022 Alum of the Year, Brittny Helen'a Cole Ferguson, had an eventful year. Her commitment to volunteering never faltered as she grew in her career, faith, and love of life. She continues giving her family her free time, and her passion continues through her volunteerism. Every year, she reaches a new goal and puts another out of reach, only to climb the ladder of success and achieve it.
In 2021, Brittny won the 2021 Junior Achievement Volunteer of the Year Award; was recognized by the San Diego Business Journal as one of San Diego's Top Business Leaders Under 40 in 2019; selected as U.S. Bank's 2019 Community Possible Highlighted Employee for completing over 250 hours of volunteer work, and selected as a finalist in the San Diego Business Journal's 2018 Business Women of the Year Awards.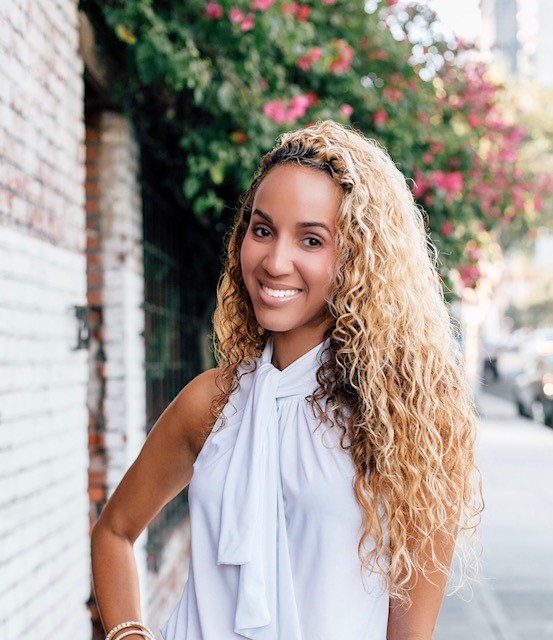 And now, on Dec. 4, 2022, Brittny received the 2022 Volunteer Champion of the Year from the San Diego Equality Business Association. In addition to all her volunteer work, she is also a Micro Market Leader and Branch Manager for U.S. Bank. Brittny also continues to grow in her career as she was newly appointed Ambassador for their incoming Union Bank colleagues based on her company buying the bank and merging in 2023. She leans on the skills she learned in the MBA program at Ashford University (now the University of Arizona Global Campus) to guide and train her team. In this role, she strives to cultivate meaningful relationships as a lea
der within her community through financial literacy education, volunteerism, and social responsibility.
"To be recognized for doing what I feel I was out here to do, such as serving others, giving back, and paying it forward, is truly a blessing," she says. "I'm walking in my purpose, and I couldn't feel happier or more fulfilled."
Brittny obtained her master's degree in 2019, yet, even with 15-plus years of experience and her MBA, she continues to strive to be better and stays humble amidst all her success.
"My MBA specialization is in Organizational Leadership, and the skills and knowledge that I derived from those studies now serve me greatly in these new roles as a leader of people and teams combined," she explains. "I believe I was selected for these new opportunities based on how I've grown as a leader since graduating from UAGC. In particular, the Forbes School of Business and Technology® empowered me to step outside the box with renewed confidence in my abilities and enhanced skillsets. In Corporate America, I've found that my competitive advantage is being able to be my authentic self while embracing the gift of learning and growing – because that never stops giving."
Brittny overcame her world being turned upside down at 12 years old when a fire just a week before Thanksgiving destroyed her home and her family's possessions. She's also faced the struggles of being a single mom and encounters many barriers in the business world. However, no matter the obstacle or hardship, Brittny overcomes and thrives.
"I feel so blessed to be part of the UAGC family, and obtaining my degree from there has continued to serve me beyond my expectations."
The fire nearly destroyed her life; however, it introduced her to volunteerism as she saw others coming together to help her family. She saw strength and perseverance in her mother, who was always optimistic, which led her to raise her daughter in a positive environment surrounded by love and strength. And in her determination, Brittny continued to be a role model for her daughter and achieved her goals, including graduate school. Amidst all her success, Brittny still has no plans to back down and take it easy. 
"I feel so blessed to be part of the UAGC family, and obtaining my degree from there has continued to serve me beyond my expectations."
2022 Student of the Year: Gina Fromer
Our Student of the Year, Gina Fromer, saw education as the key to a future she deserved. Her love for learning, leading, and her connection to the community began at an early age, and she has yet to stop to take a breath. Gina is a beacon of hope for anyone born into poverty and a testament to how education can change someone's life.
Gina continues her work in her community and communities across California as the CEO Children's Council of San Francisco. All her experiences led her through various positions of service and leadership to where she is today. And her natural ability to lead and passion for serving others meant she rose through the ranks quickly.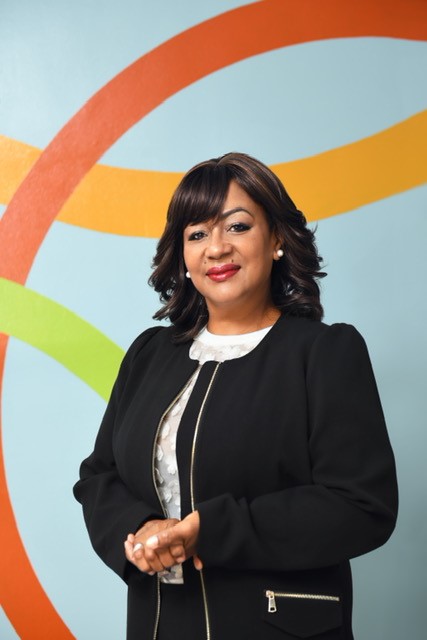 "Everything built on each other," she recalled of her career. "I found myself in a high-level position without a bachelor's degree at some point. My vice president said, 'You know you can never be a vice president without a master's degree.' So, I went and got my master's."
Now, she wants to encourage others to get an education. Her parents instilled an undeniable work ethic and taught her that she could decide her future with a good education. 
Gina loved school from the first time she set foot in a classroom to learn. "I am a lifelong learner," she said. "I have enjoyed my educational journey at UAGC, and I cannot wait to walk across that stage. The University is a place of support and a wealth of resources and information."
As Gina continues her education, she wants to encourage and lead others. She is looking for an opportunity to teach and use her PhD in Organizational Development and Leadership in that capacity. She also continues to consult young executives and help them grow in their careers.
"I always ask myself, 'What else can I do?'" Gina said. "There aren't a lot of African American women at the University at the leadership level. So, down the line, I would like to connect with Alumni Services at UAGC and get involved at the leadership level." 
Not only does Gina want to add teaching to her to-do list, but she is also planning to write her book in the new year. Her book comes from her dissertation, where she looked at the lives of African American women who emerged out of poverty into successful leadership roles.  
All along her journey, she's had her family by her side. "I have an amazing husband," she said. "My kids have always been super supportive." And recently, she and her husband adopted a daughter. They are "new" parents and are excited about their journey. 
"I always ask myself, 'What else can I do?' There aren't a lot of African American women at the University at the leadership level. So, down the line, I would like to connect with Alumni Services at UAGC and get involved at the leadership level." 
She hopes her story and her family's path out of poverty inspire others. Her generation changed the future for her family, but she knows many more families are working to change their poverty cycle.
"I am very honored to receive this title from UAGC," she said. "I also worked hard to get here and wanted to continue to be a role model. I hope individuals who look like me read my story and see themselves succeeding as well," she said.
Looking Ahead
Brittny and Gina show that a successful story can still take twists and turns down unconventional paths and end up at the finish line. The journey is always ongoing; even a boulder in the middle of the path can be moved or walked around. Continually working to be better than the day before is what both our honorees strived for and achieved, but they never lost sight of their past while claiming their future.
Could you be the next UAGC Alum or Student of the Year? Brittny said it best, "You grow through what you go through." Nothing is out of your reach with the support and education of UAGC.
If you are like Brittny or Gina and have a unique story, email us at [email protected] for a chance to be featured as a student or Alum of the Month!