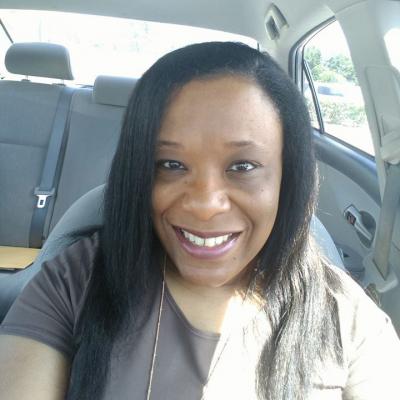 Pamela J. Edwards
2010
BA in Health Care Administration
2010
BA in Health Care Administration
Biography
Over the course of 20 years, Pamela Edwards was able to build a successful career. But she came to a point where she realized she wanted more out of life. She made some changes and embarked on a new path with a little help from Ashford University*.
Back in 1991, Pamela graduated from medical assisting school and she went on to obtain certifications in both the administrative and clinical duties fields. Those certifications proved useful, enabling Pamela to work in the medical claims examination field for 13 years before transitioning into the patient accounts receivable field for seven more years.
"Professionally, while I was very proud of my career in medical claims examination, it was time for a change," Pamela says. "After the death of my little sister in 2006, I realized that life is not guaranteed. And if I was going to do something with my life, I needed to do it now and stop allowing life circumstances to hold me back."
Once Pamela decided to change her life, she knew exactly where to start. It was time for her to pursue a long-deferred goal and earn a college degree.
"I have wanted to pursue a degree since I was about eight years old," she says. "It was my dream to earn my degree, make advances in my life, and make positive changes in the world."
Over the years, Pamela had attempted to take classes at brick-and-mortar colleges, but they proved to be incompatible with her varying work schedule and family responsibilities. Ashford's online format, on the other hand, fit into Pamela's life.
"Ashford was very flexible, so I could study at the times I was able to," Pamela says. "Of course, I still had to put in many hours per week in order to study and get the most out of my educational experience. Nevertheless, the more time you dedicate, the greater the experience and the more prepared you will be to compete in the professional realm."
Ashford fit so well into Pamela's life, she decided to pursue two bachelor's degrees simultaneously. She enrolled in both the Bachelor of Arts in Psychology and the Bachelor of Arts in Health Care Administration programs. And even when she hit some bumps in the road, she was able to continue pursuing her degrees at Ashford.
"I had a number of challenges. My spouse was disabled, and sometimes bedridden, so I would have to juggle taking care of him, taking care of my son and stepsons, and juggling two jobs, in addition to studying online. I also struggled with symptoms that doctors once thought was a form of lupus, as well as major depression and severe anxiety disorders," she says. "I was delighted that Ashford was so willing to work with me when I was dealing with the difficult challenges in my life. Their support is part of the reason why I have my degrees today."
Pamela was able to graduate with a double major in 2010. Just as she had hoped, her degrees have served as a launching pad for many exciting endeavors. She has gone on to pursue a graduate education in psychology, and she now works as an online professor and freelance writer.
"My college degree allowed me to pursue a career level that I once thought was out of my reach. I have a better career, better income, and a better quality of life," Pamela says. "Pursue your dreams and fulfill them. Giving up is not an option."
* Ashford University is now the University of Arizona Global Campus