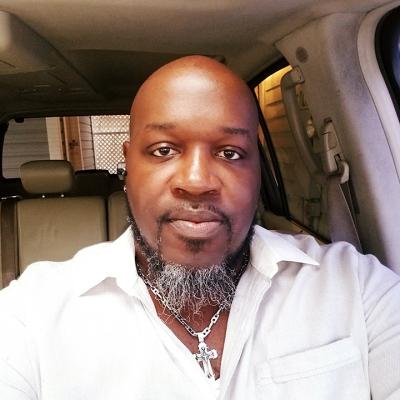 Nakia Bennett
2017
BA in Health Care Administration
Biography
For Nakia Bennett, the pursuit of a college degree began as a means to a good career. But after the U.S. Army veteran was designated as disabled in 2010, a degree became a personal goal.
Nakia's first attempt at college started in 2001, shortly after he got out of the Army. It was not easy to fit college into his busy life though. Nakia was working full-time, and he was sent overseas three times as a civilian contractor, including a stint in Kuwait in 2003 when the United States declared war on Iraq.
"I have stopped, started, changed schools, and changed majors several times – all while working and supporting my family," Nakia says.
Despite all of the stops and starts, the desire to be a college graduate stayed with Nakia.
"My degree was a personal goal," he says. "I wanted to be able to say I finished college and earned my degree."
In 2014, he decided to give college one last try. At the time, his wife and one of his daughters were attending Ashford University*. Despite some reservations about attending an online school, Nakia opted to follow the lead of his family and enrolled at Ashford.
"I was never into online schooling," he says. "I felt as if I learned better in a more traditional classroom setting. I could not have been more wrong."
Nakia enrolled in Ashford's Bachelor of Arts in Health Care Administration program in June, 2014. At Ashford, he finally found a supportive school that met his needs and provided a quality education.
"The support from the staff was effortless," he says. "If I had a question or concern, it was super easy to get the answer. If someone told me they would call me back, then that is exactly what they did. I feel the education I received was on par with the level of education I would have received at any traditional college or university."
At the end of 2017, Nakia completed the journey he began 16 years earlier when he graduated from Ashford. The degree made him the first of his siblings to graduate from college. His is not the only Ashford diploma in the Bennett family though. Not only did his wife and oldest daughter already graduate from Ashford, but his youngest daughter is currently enrolled and, as Nakia proudly notes, "In a few years, she will be adding a fourth degree to the family's wall."
The journey to college graduation may have been long and circuitous for Nakia, but it was ultimately worth it.
"It feels so good to have finally reached a monumental personal goal in my life and to have Ashford University as the vessel that got me through to the end," he says.
* Ashford University is now the University of Arizona Global Campus