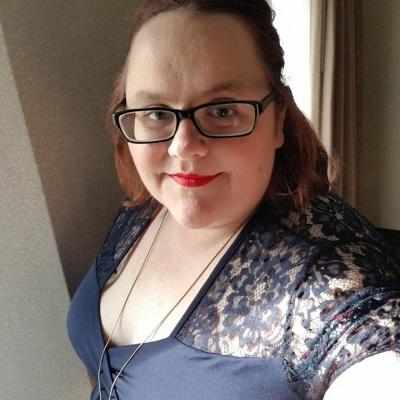 Biography
Like many Ashford University* students, Cristi Hall views college as an opportunity to discover who she is and find her purpose in the world. Born and raised in a small Idaho town, Cristi survived growing up in an abusive home only to find herself unable to hold down a job.  For 11 years, she struggled to raise four children. It seemed the odds were stacked against her, until she decided to take control of her future and pursue her degree.
"I had made a common mistake that a lot of people do and had allowed my experiences as a child to choose my identity," Cristi explains. "I had to work hard into adulthood to learn that my history did not define who I am."  
The road to self-discovery would lead Cristi to Ashford and its Bachelor of Arts in Psychology program. As a mother of children with special needs, including an autistic son, she could immediately see the benefits of courses such as Child and Adolescent Development, Lifespan Development, and Psychology of Learning. 
"I've gained a lot of knowledge in developmental delays, helping to improve the delays in my son, and I have worked closely with my daughter who also struggles with mental illness," Cristi says. "I tend to have very good patience and the ability to really be calm under pressure.
"I decided psychology was a great field for me, with everything I've been through."   
Not only would a psychology degree help her address questions in her personal life, but Cristi also sees the degree as a stepping stone to the career she's always wanted. 
With her degree, Cristi is focused on a career that will allow her to work with children or adults with disabilities.
While some students need time to adjust to an online learning environment, Cristi found herself right at home with Ashford, largely because she didn't see a path to graduation at a traditional college campus.
"I can read the textbooks from my phone in waiting rooms, or I can do my papers while my son is home," she says. "I cannot leave him home alone. I can, however, set him up with some activities and get my work done while still being present with him." 
After enrolling, Cristi immediately took advantage of her support team, working with her professors and the Writing Center to improve her grammar – something she admits to struggling with throughout her schooling – and joining homework and study groups.
Additionally, Cristi is applying her years of experience as a parent to her role as a mentor with Ashford's CHAMPS program. 
"We are all in this together," she says. "If we can pull together and help one another, we all achieve greater good."
Being a mother is Cristi's greatest responsibility, but she admits that it can be difficult finding her own independence. College has changed all that. 
"It's helped me focus on rediscovering who I am," she says. "Ashford has been a test of personal strength and personal and professional growth. This journey has helped me to learn that anyone can get a doctorate, anyone can get a master's, anyone can go to school and learn."
* Ashford University is now the University of Arizona Global Campus