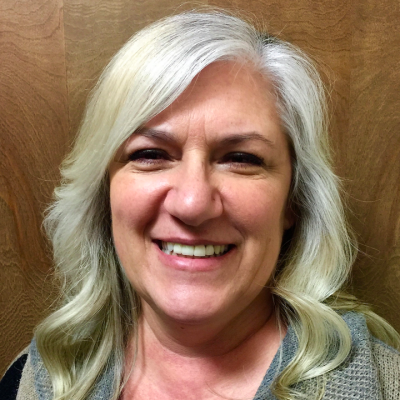 Colette Samimi
2016
BA in Early Childhood Education Administration
Biography
Having done stints at various community colleges in the San Francisco Bay Area, Colette Samimi had fallen into the mindset that she couldn't go back to school. The married mother of two thought she didn't have the time or money to return to her studies.
"I didn't have a lot of support from family, no one saying, 'Yes, you can do this,'" she says. "With taking care of kids and working full-time, I just thought I didn't have the time to spend sitting in class."
That all changed when she submitted an online inquiry to Ashford University* in 2010. First, she spoke to a Student Inquiry Coordinator.
"He was persistent but not a pain," she says. "In fact, I had spoken with him and held off a little bit to think about it. It really was after having several conversations with him and asking every question I could think of that I decided to apply." Later, Colette found another champion on Ashford's admissions team.
"One of the admissions people was kind of the person that really pushed me over the edge of, 'You know, I can do this,'" she says. "He wasn't even promoting Ashford, but he told me, 'You can go back to school.'" 
Midway through her bachelor's program in Early Childhood Education Administration, she took a hard look at the job she'd held for 12 years as an after-school program manager. She was ready to move up, but couldn't without a degree. 
She was able to increase her pay by going to work at UC Berkeley as a teacher for special programs in the university's East Bay Collaborative for Underserved Children. But clinching her degree in 2016 was the missing piece. 
"It's the confidence, the knowledge of not only working in education, but having the degree and all the things I learned that I can now share," Colette says.
She says she was always impressed with the quality of the education at Ashford, but now that she's enrolled in Ashford's Master of Arts in Teaching and Learning with Technology program**, she says she's seen a progression. 
"The course content is really good, really valuable," she says. "Over the years I've seen the content getting even better, and the instructors better and more interactive, especially in the last two years. I've even been able to connect with them in more ways, not just the classes. It's definitely improved and still getting better."
Not only that, but she enjoys the smaller class size and tightly focused curriculum.
"Each course has fewer people. It's also very focused as in most people are getting one or two degrees that are all education-focused," she says. "This is probably my best experience at Ashford so far!" 
 
* Ashford University is now the University of Arizona Global Campus
**This program is no longer accepting new enrollments. For information regarding programs currently offered by the University of Arizona Global Campus, please see the current Academic Catalog.
An online degree from the University of Arizona Global Campus does not lead to immediate teacher licensure in any state. If you want to become a classroom teacher, contact your state's education authorities before enrolling at the University of Arizona Global Campus to determine what state-specific requirements you must complete before obtaining your teacher's license.