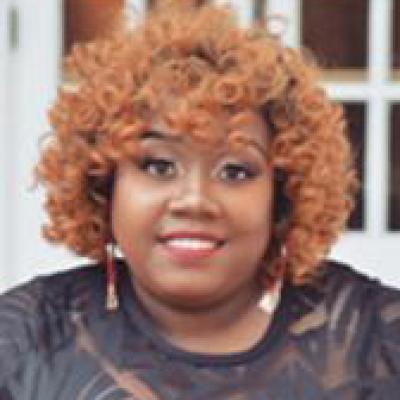 Biography
Having earned her associate and bachelor's degrees, Brittany G. Brannon didn't have to prove her academic credentials to anyone. She was educated, accomplished, and fulfilling her purpose as a substance abuse counselor and a youth minister in her hometown of Union, South Carolina.
However, she still had something to prove to herself. She was just a bit unsure how to do it.
"I had my share of unsatisfying schools, so I was very hesitant when I discovered Ashford University*," Brittany says, reflecting on her decision to go back to school for a master's degree in January 2016.
But Brittany's faith has always served as a guide in her life. So when her supervisor suggested she should check out Ashford, Brittany took a leap of faith and enrolled in Ashford's Master of Arts in Psychology program.
It turned out to be the right decision.
The convenient online format, in which graduate students' courses are for six weeks at a time, was one of the driving forces that made her choose Ashford, and she was relieved to be able to take courses "at my own pace."
"My academic career hasn't always been a breeze," Brittany admits. "Many days and nights, I had to work through demanding workloads at my full-time job, taking on a part-time job, family health encounters, duties as a newly wedded wife, anxiety, depression, etc."
Despite these obstacles, Brittany's education began paying off immediately, as she applied what she'd learned to the young people in her ministry program.
"The psychology program at Ashford has benefitted me in my role as youth minister over children's church and youth bible study by equipping me with the mindset and tools to meet the needs of diverse people according to their unique mindsets and behaviors," Brittany explains.
Through her accomplishments, Brittany hopes to inspire "people who are working toward their goals and feel like they're between a 'rock and a hard place' due to minor setbacks."
After graduating from Ashford in October 2017 with her master's degree, Brittany has begun working toward her next big goal, her Doctor of Philosophy in Ministry and Psychology, at another institution.
"Looking at my degrees every day on my wall in my office reminds me that to appreciate the sunshine, you must go through the storm and rain," she says.
* Ashford University is now the University of Arizona Global Campus