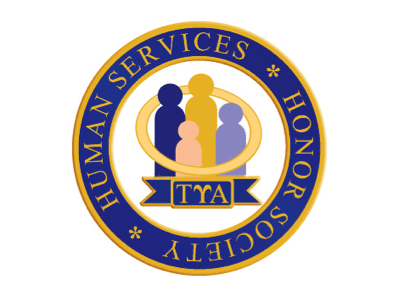 Welcome to the Tau Upsilon Alpha Honor Society chapter at the University of Arizona Global Campus! The mission of Tau Upsilon Alpha is to honor academic excellence; to foster lifelong learning, leadership and development; and to promote excellence in service to humanity.
Inductees
Background
Meaning
Membership Criteria
Member Privileges
Contact Information
Excellence in Service to Humanity
Inductees
Ashley Alexander Singer
Lacemond Banks
Kimberlee Bow
Kayla Butler
Mariah Cano
Gianna Cianci
Guy Citron
Marnita Davis-Ahmenatu
Troy Ellis
Isela Felix
Eme Hernandez-Malaambo
Tamra Huffman
Jerri Keyes
Yinette Lizardo
Felicity McAuliffe
April Priest
Brandi Readus
Brenda Rentas
Kimberly Rice
Raquel Salas
Sandra Santos
Michelle Schmidt
Sandra Shannon
Lynn Simpson
Sara Swierk
Rechancia Thomas
Phyllis Williams
Celeste Wiseman

Julia Al-Jumaily
Elizabeth Allstot
Vaniqua Brown
Erin Buck
Patricia Chatman
Laniesha Davis
Lavasha Edrington-Latham
Christine Fautanu
Maiseava Fogavai
Georgette GuthrieBowes
Crystal Hall
Inge-Lisa Harris
Keneesha Harrison
Lizette Harvey
James McCloskey
Veronica Meynard
Claudia Miller
Markyia Moyer
Adriana O'Day
Renee Oltmann
Angel Robles
Lisa Walker-Holloway
Allison Weber
Theodore Wigfall

Jessica America
Jamie Bassett
Chasity Blaisdell
Keyona Borth
Kimala Bowens
Kimberly Burton
Rebekah Byrd
Monica Calhoun
Danielle Chapman
Keree Christopher
Erika Claiborne
Belinda Clemens
Michael Colbert
Emily Condori
Carla Contreras
Paul Couch
Ashley Cummings
Tamara Darden
Patty Daly
Kellie Flores
Tonya Freeland
Sherrie Frost
Jacqueline Goods
Jennifer Grant
Eddie Hall
Yolande Head
Candice Holdorf
Cordell Huckaby
Stephanie Jean-Georges
Shelby Johnson
Terry Johnson
Patricia Leandelar
Leslie Martin
Sarah McCracken-Combs
JoAnn McGowan
Alexandria Meier
Brittany Oxley
Vonda Parks
Ernest Powell
Sara Preston
Marsha Roberts
Melissa Rowland
Trina Sawyer
Robin Schade
Cortney Shemo-Ellis
Jessica Settle
Annie Severin
Laura St. Louis
Abbie Stillman
Elizabeth Thompson
Zarifah Thompson
Tammy Waltman
Kyrie Weathers
Nickelchia White
Latavia Wiggins
Sabrina Williams
Jessica Witzleb
Breann Yamraj

Aramide Allah
Latrice Austin
Ashlay Berry
Tanya Marie Bitanga
Charlotte Bocian
Lisa Braden
Peter Brittingham
Amber Brown
Jo-El Brown
Kimberly Brown
Cassandra Butler
Jocelin Carter
Sara Clabaugh
Constance Cole
Angela Cook
Amanda Cornelisse
Melissa Daciuk
Erica Davis
Jessie DeJesus
Brenda DeLoach
Judy Dillard
Melissa Draper
Sarah Dunlap
Ryan Gallus
Claire Hansen
Karl Hatton
Tywanna Hendricks
Tiffany Hendrix
Victor Hernandez Rivera
Jazmine Hill
Chantel Hinton
Gary Hoenicke
Brenda Houck
Andrea Hudgins
Amy Huettenberger
Ann Ikeri
Kathleen Jackson
Maya Johnson
Bethany Judge
Rachel Kiser
Francisco Kromer
Brenda Kyle
Andrea Lang
Claudia Marquez-Puebla
Leah Martin
Patricia Martin
Jennifer McClain
Jessica McCrary
Tammy McLeroy
Cheryl Meyer
Marianne Oleson
Melissa Palomo
Amy Parsley
John Pitocco
Mary Quetot
Mayelin Quintero
Matthew Quist
Jonathan Ransdell
Salisa Roberts
Matthew Rosario
Joan Rowe
Ariel Smartt
Genia Taylor-Eliou
Jaime Torres Rivera
Kristin Valenti
Margaret Vargas
Romesa Vernon
Joanne Walther
Lacey Weeks
Jason Welch
Daniel Werntz
Anna Williams

Selena Aguilar
Cynthia Alcantar
LaTorryn Alexander
Darris Alston Jr
Latoya Anderson
Vickie Barrios
Ashley Bravo
Laticia Brewington
Michelle Buell
Essie Carr
Gloria Castillo
Jessica Cordova
Rachel Decker
Alexander DeVille
Paul Dill
Micaela DiPiero
Wy'Drecus Edwards
Duha Ess
Denise Felix
Emma Fischer
Candis Francis
Amanda Gonzales
Chanda Gowen
Laura Grigor
Shanda Harper
Terry Haynes
Zachary Hisey
Jennifer Howard-Jones
Kerri James
Anna Jauregui-Cramer
Ali Kozlow
Jeanetra Marshall
Phylicia Maxwell
Marion McGregor
Erica McIntyre
Michele Medina
Trashonda Mellerson
Denia Middleton
Kathleen Miller
ShaMika Nettles
Marissa Nolan
Samantha Norris
Katricia Nutting
Rose Olson
Leslie Palma-Medina
Jorge Pereira
Christa Rhodes
Nilzara Rivera
Neisha Safe-Benoit
Julia Shaw
Anastajia Silvia
Melissa Smith
Anna Stalnaker
Candace Swanner
Elizabeth Tawney
Robyn Taylor
Katina Thomas
Felica Valdez
Whitney Valentine
Nikk Van Atter
Alexis Williams
Detrice Williams
Amanda Wolfe

Alexandria Adams
John Carlos Arcos
Jesus Ayaquica
Katie Ballard
Jessie Bardill
Savanna Bellagamba
Shaquana Benjamin
James Boyan II
Clovis Bracey
Antaya Breakfield
Pamela Brewer
Alicia Brown
Eden Charbonneau
April Conaway
Lavelle Conway
Kristy Crow
La'Shondra Da Cruz
Tammy Daly
Clare Daniel
Codie Davis
Bianca De La Torre
Ericka Dees
Deborah Dixon
Nichole Duplesse
Kathryn Elrod
Stephanie English
Brettney Esparza
Natalie Faucette
Nicole Fields-Pierre
Janna Garcia
Diane Geschimsky
Emily Goerdt
Sarah Golliher Strange
Heather Grabow
Paul Hancock
Regina Hendley
Jessica Hendon
Leslie Hessing
Israel Hizami
Victoria Holder
Teresa Hollon
Amanda Jennings
Mirgel Jimenez
Crystal Kelley
Emily Kleist
Jennifer Krawczyk
Patricia Lawrence
Jason Lee
Brian Legg
AmberRose Linton
Arshula Lynn
Shealyn Mane
Alissa Marcolongo
Latasha Marshall
Michael Martin
Imir Massey
Amy Maxwell
Stephanie McDearmont
Tina Mcnear
Aimee Medina
Celeste Melancon
Ronda Miller
Nicole Morris
Diana Nelson
Emily Newkirk
Monique Offutt
Jeffrey Oleck
Dominique Patterson
Breanna Phillips
Rhonda Pipkin
Mariela Quinteros-Vargas
Lawan Rickenbacker
Amy Rodriguez
Toni Ronchetti
Maria Salazar-Islas
Erin Sarte
Melissa Savini
Keith Scruggs
Julia Simpson
Ina Tolbert
Kimberly Wallin
Mary Warrick
Christy Williams
Shayna Wilson-Havens
Cricket Wilson-Rumph
Christiane Zame

Mirella Aldaba
Nicole Allmond
Allyson Allo
Shahn Anderson
Enza Balestrieri
Jacqueline Barnette
Marcie Beamer
Jenny-jo Bell
James Beyea
Becky Billingsley
Mary Blackman
Zernial Bogan
Beatrice Brandon
Jennifer Brett
Raisa Builes
Suzan Burgett
Roseann Byrer
Joseph Carrillo Jr.
Audrey Carter
Michael Chavez
Tyrone Cheeseboro
Chadwick Church
Krystal Coleman
Micah Copeland
Bertha Covington
Joseph Cumbie
Ashleigh De Wit
Barbara Dominguez
Elizabeth Doucet
Nadine Doughty
Ronnie Eddings
Teresa Evans
Kurshana Farinha
Walter Gadsden Jr.
Lesley Gainer
Brandy Galaznik
Arwen Gill
Bethany Grams
Rebecca Grandieri
Nicole Gray
Rachel Grimes-Babor
Cristi Hall
Brian Hansen
Patrick Harris
Charlene Heck
Joshua Herdeg
Ruth Hernandez
Emily Hickey
Lindsey Howard
Michael Jedrzejek
Denise Johnson
Donnett Jones
Josie Jones
Brittany Karpati
Nancy Langaard
Stephanie LaSane
Cynthia Laurel
Laura LeBlanc
Tyra Lewis
Martin Lockhart-Weaver
Rebecca Lohse
Betty Lucas
Lauren Maidenberg
Arletha Mark
Stefany Medrano
Monique Mitchell
Kimberly Monroe
Jacque Mulkey
Megan Perez
Erynne Perry
Renee Perry
Marise Raphael
Valeri Reaves
Sonia Reed
Vangie Rees
Julieanna Renner
Anthony Roberson
Marcelle Robinson-King
Edward Scholl
Flory Seidel
Rebekah Shadow
Bernice Sharp
Beth Sjulstad-Wolter
Andria Smith
Erica Smith
Nicolle Smith
Valerie Smith
Jamilia Sonnier
Samantha Sowell
Megan Stevens
Julie Taylor
Stephanie Taylor
Ebenezer Tetteh-Ahinakwa
Shantay Thompson
Elizabeth Tramonte
Christopher Tucker
Ariana Tufariello
Gabrielle Tyner
Heather Wade
Ladovia Washington
Kelly Wejmar
Ashlee Winger
Tia Woolverton
Kristie Worden
Christopher Zinkle

Tattiana Alvelo
Paul Andrews
Andrew Atwater
Richelle Barber
Dana Bourland
Bonnie Bullard
Vicky Caldwell
Kimberly Carroll
Shonta Chaney
Chrystal Clues
Paulette Conley
Quinette Covington
Jamie Daniel
David Darling
Tamara Drapeau
Genene Duran
Leslie Ann Nicole Elameto
Yesenia Estrada
Alyssa Florio-August
Carol Garcia
Adrian Garcia
Karla Gomez
Tiffany Goode
Tiffany Goode
Justin Hall
Shawn Harvin
Ruben Hilerio, III
Elizabeth Horvath
Kadren Ishman
Judith Iwuji
Laura Johnson
Robin Jones-Carpenter
Kalia Kincade
Kevin Kuznia
Cynthia Lavergne
Jeremy Leach
Christopher Lee
April Little
Victoria Martinez
John-Paul Masullo
Bre McGeachy
Corinthian McMillian
Catherine Menig
Jessica Micheletti
BreAnna Morse
Formacca Myers
Ambra Napier
Lavangela Newsome
Jonathan Ochoa
Heather Proske
Ricky Riggs
Gwendolyn Smith
Heather Sornig
Marsha Stafford
Montoya Tensley
Brenda Thompson
Lorraine Thompson
John Tyce
Jessica Wagner
Angel Washington
Sabrina Willis

Lawrence Alford
Dana Allen
Michelle Archuleta
Latasha Armstrong
Lacey Avenue
Torri Boderick
Amber Boyle
Alexis Campbell
Iesha Chaney
Joi Crawford-Johnson
Kathleen DeVivo
Joshua Evans
Brian Fleury
Sheri Foster
Naeemah Gadson
Alexandria Grillier
Kristina Haapanen
Miranda Huffman
Tracy Jack
Tammy Jenkins-Carr
Laura Kluzak
Samantha Murphy
Tracy Nichols
Heidi Pertell
Jennifer Quinn
Rowan Robinson
Nancy Roby-Steen

Kellie Basso
Bonita Borum-Sandy
Rebecca Brown
Emmanuel Calautti
Princess Coles
Naomi Demers
Beth Garza
Jennifer Graham
Stephanie Hill
Guadalupe Jacinto
Amber Lewin
Jennifer Loza
Beatriz Marin
Shelby Martindale
Terry McLaughlin
Kara Meier
Brande Mora
Elizabeth Morris
Roshaun Obinali
Tabatha Owen
Margaret Pringle
Alicia Ramirez
Debra Reilly
Margaret Rich
Eugenia Richards
Quentin Riley
Alicia Rosa
Elizabeth Roscoe
Mary Ruffin
Stephanie Scott-Lewis
Briana Solomon
Angela Stafford
Cathy Thompson
Carl Tidwell
Lisbeth Torres
Veronica Warren
Keith Wilson
Jessica Wise
Background
The idea for a National Human Services Honor Society originated from discussions held during the NOHS Conference in East Brunswick, New Jersey. In November 2006, the NOHS Board of Directors approved the establishment of a National Honor Society. In order to launch the Society, volunteers formed a Development Committee to craft bylaws and other procedures. The team mirrored the breadth and diversity of human services because it included students, faculty, administrators, and practitioners, with representation from all NOHS regions. The breadth and diversity of the team resulted in a comprehensive effort. Members focused on the creation of an honor society that would support its mission - to honor academic excellence; to foster lifelong learning, leadership and development; and to promote excellence in service to humanity.
Tau Upsilon Alpha (n.d.) Retrieved June 22, 2017 from http://www.nationalhumanservices.org/about-us-tua
Meaning
The emblem symbolizes the efforts of Human Services Professionals in their work to empower people through education and service.
The circle surrounding the figures in the center of the emblem indicates the focus that Human Service professionals place on attending to the needs of the whole person and the communities in which that person interacts. The figures within the circle, in varying sizes and colors, indicate the work done with diverse populations.
The dominant colors are Royal Blue (intelligence, stability, and unity), White (purity of thought and goodness), and Gold (wisdom).
The three Greek letters are an expression of the ideals of Human Services. Tau meaning life, Upsilon meaning foundation for everything that comes, and Alpha meaning first.
Together, these symbols indicate our desire for excellence in our profession of Human Services.
Tau Upsilon Alpha (n.d.) Retrieved June 22, 2017 from http://www.nationalhumanservices.org/about-us-tua
Membership Criteria
Membership in Tau Upsilon Alpha Honor Society is by invitation only and open to eligible University of Arizona Global Campus students.

To qualify for membership in Tau Upsilon Alpha, students must meet the following criteria as of January 1 and July 1. Membership drives run from January 1 to April 1 and July 1 to September 15:
Be enrolled in the College of Arts and Sciences (BA in Applied Behavioral Science, BA in Gerontology, BA in Health and Human Services, BA in Psychology, BS in Human Services Leadership, D of Psychology, MA in Human Services, MA in Psychology, PhD in Human Services).
Undergraduate students must have 36 or more credits with a cumulative GPA of 3.25 or higher.
Graduate students must have 12 or more credits with a cumulative GPA of 3.5 or higher.
Membership in Tau Upsilon Alpha requires a one-time lifetime membership fee of $40 to be paid at the time of acceptance.
Member Privileges
Through Tau Upsilon Alpha Headquarters:
Membership Pin and Certificate
Scholarship Opportunities
Recognition as a member of an academic and professional honor society
Lifetime Membership
Through the University of Arizona Global Campus:
Any Tau Upsilon Alpha member who participates in the University of Arizona Global Campus in-person commencement ceremony will be distinguished as a member by wearing Tau Upsilon Alpha regalia. Induction must be completed at least one week prior to commencement in order to receive regalia.
Contact Information
For general inquiries: [email protected]        
Cara Metz,
Tau Upsilon Alpha Advisor
[email protected]
Questions? Request More Information
Questions? Request More Information