The University of Arizona Global Campus Invites You To:
Participate in high-quality virtual professional development sessions centered on relevant topics in the early childhood world
Engage with thousands of other professionals, families, and learners
Receive a certificate of attendance for participation in each session
ECE Conference Keynote Presenters
2023 Early Childhood Education Virtual Conference
This engaging conference is free, virtual, and open to anyone interested in early childhood education. You will hear innovative and experienced professionals presenting on topics that will motivate, encourage, and inspire you with ideas and research in the field of Early Childhood Education. There will be dynamic keynote speakers to headline the conference!
The following tracks will be offered:
Administration and Leadership
Curriculum and Assessment
Child Development
Equity and Advocacy
Innovation and Environments
Children with Special Needs
Register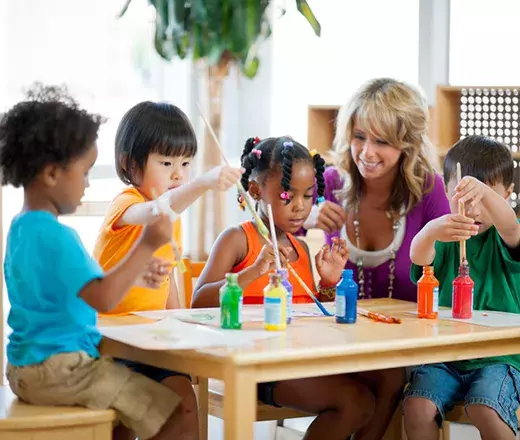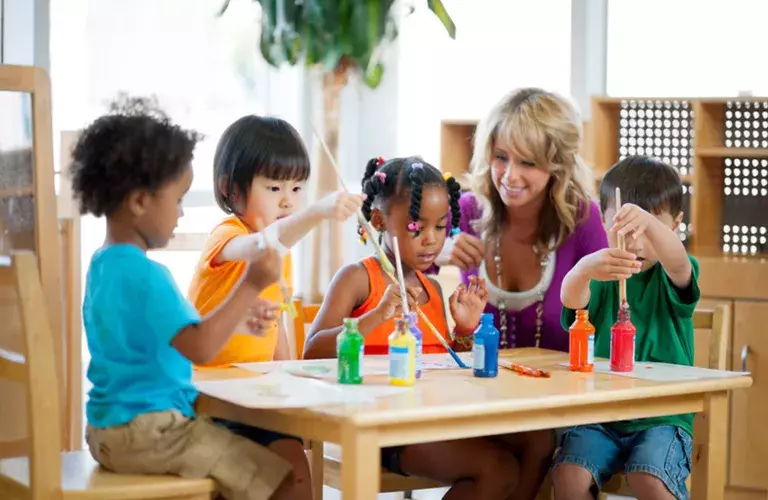 Kickoff Tuesday, July 25, 2023
All session times are in Pacific Time
6:00 p.m. (PT) Keynote
Nick Young - Music & Movement = Social/Emotional Development
This workshop, with early childhood music and movement specialist Nick Young, will demonstrate how all teachers can lead active and engaging music and movement activities with their students. Nick will also show the developmental benefits of early childhood music education. Music and movement activities give children important opportunities to develop and grow in the areas of social/emotional, cognitive, language, physical, and impulse control. Get ready to dance, move, play instruments, and use your voice as you participate in interactive music and movement activities!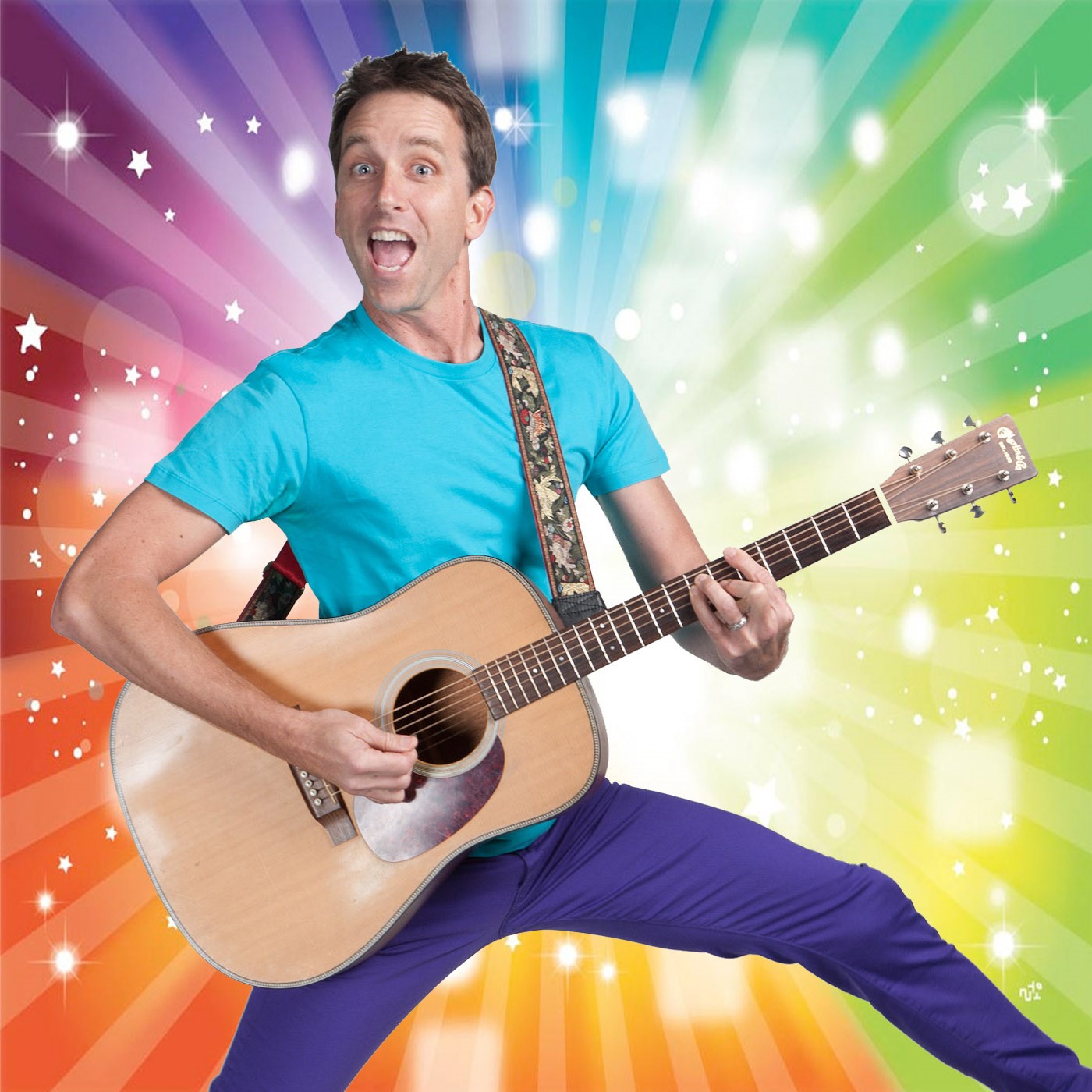 Day 1 - Wednesday, July 26, 2023
9:00 a.m. (PT) Opening Keynote
Willie Spears - The Importance of Understanding Mental Health in Early Learners
In this session, we will explore the effects of culture and climate on mental health in early learners and review proven strategies to help educators add value to students despite early signs of mental illness. Early experiences shape the architecture of the developing brain, and these experiences lay the foundations of normal mental health. Disruptions to this developmental process can hinder a child's capacities for learning and relating to others — with lifelong implications. By improving the climate and culture of relationships and experiences early in life, society can address many costly problems, including incarceration, homelessness, and the failure to complete high school. Statistics suggest these later issues can be traced back to an early childhood environment.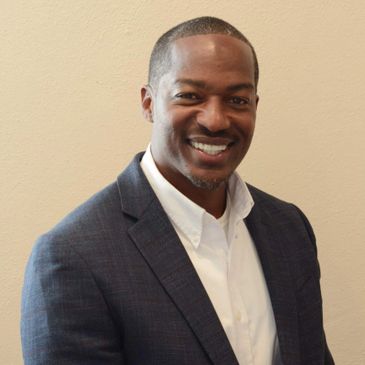 10:05 a.m. (PT)
Ann McKintrick - Fostering Infant Attachment: At School and at Home
There's a conversation among new parents on social media about "Attachment Parenting." How does this parenting trend line up with attachment theory? How can we support parents in their understanding of their infants' and toddlers' social-emotional development? How can infant/toddler teachers foster attachment in the classroom? In this session, we'll look at how infants come into the world innately equipped to contribute to a relationship with their primary caregiver in ways that they are compelled to respond to. We are biologically engineered to connect; however, there's a growing belief, fueled by the media, that parents have to do the right things to make attachment happen. And that if they don't, they could be harming their child's future. This little bit of truth, coupled with many unfounded assumptions, creates undue pressure and guilt for already tired and stressed new parents. Participants will define attachment using terminology familiar to parents. Current attachment parenting ideas include babywearing, breastfeeding, and constant emotional responsiveness. We'll compare and contrast the differences between what might be the mechanical application of these behaviors without sensitivity to the baby's cues, attunement, and emotional responsiveness that is possibly over-emphasized to the point of being exhausting for parents and counterproductive. We'll look at how early childhood professionals can foster secure attachments by providing a supportive environment at school through connection, compassion, and calmness. We'll also look at ways to help parents understand how to support secure attachments at home and, most importantly, ways they can support the child's emotional development by creating a strong home-school connection.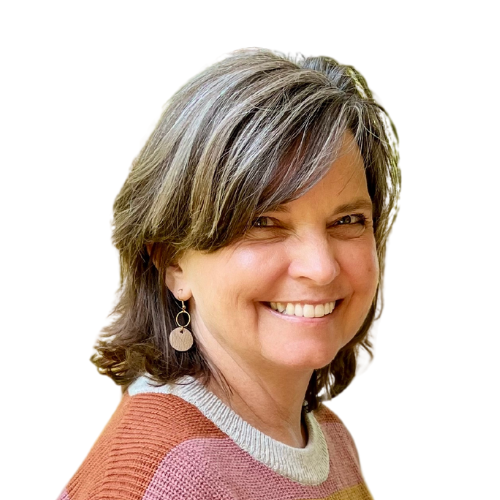 11:00 a.m. (PT)
Tonya Hayes - Understanding and Leading Children on the Autism Spectrum
One in 49 children are being identified as children on the autism spectrum, yet teachers are not educated or prepared to nurture these children. In this session, participants will hear how a child is diagnosed by a professional, but also be able to see early the behaviors that are traditionally seen in a child on the spectrum. Through a case study of a child with Autism Spectrum Disorder (ASD), the facilitator takes the "scary" that many childcare professionals feel and gives them strategies to help the child succeed in the childcare setting. Early detection, consistent routines, and loving professionals aid in a child reaching their full potential. This session has many video clips that assist participants in connecting the content to real life in the classroom!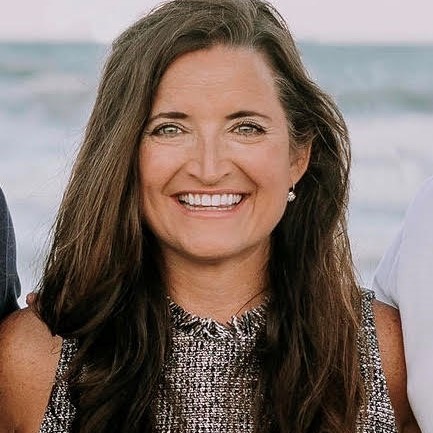 12:00 p.m. (PT) Lunch Keynote
Emma Tempest - SHINE: The Adult Role in Children's Play
Emma leads participants through her SHINE process to help answer the question, "What are the adults supposed to do while the children are playing?" Emma highlights child-led, developmentally appropriate practice and the need for the adult to get in touch with their own playful side to create learning spaces that run like clockwork for children.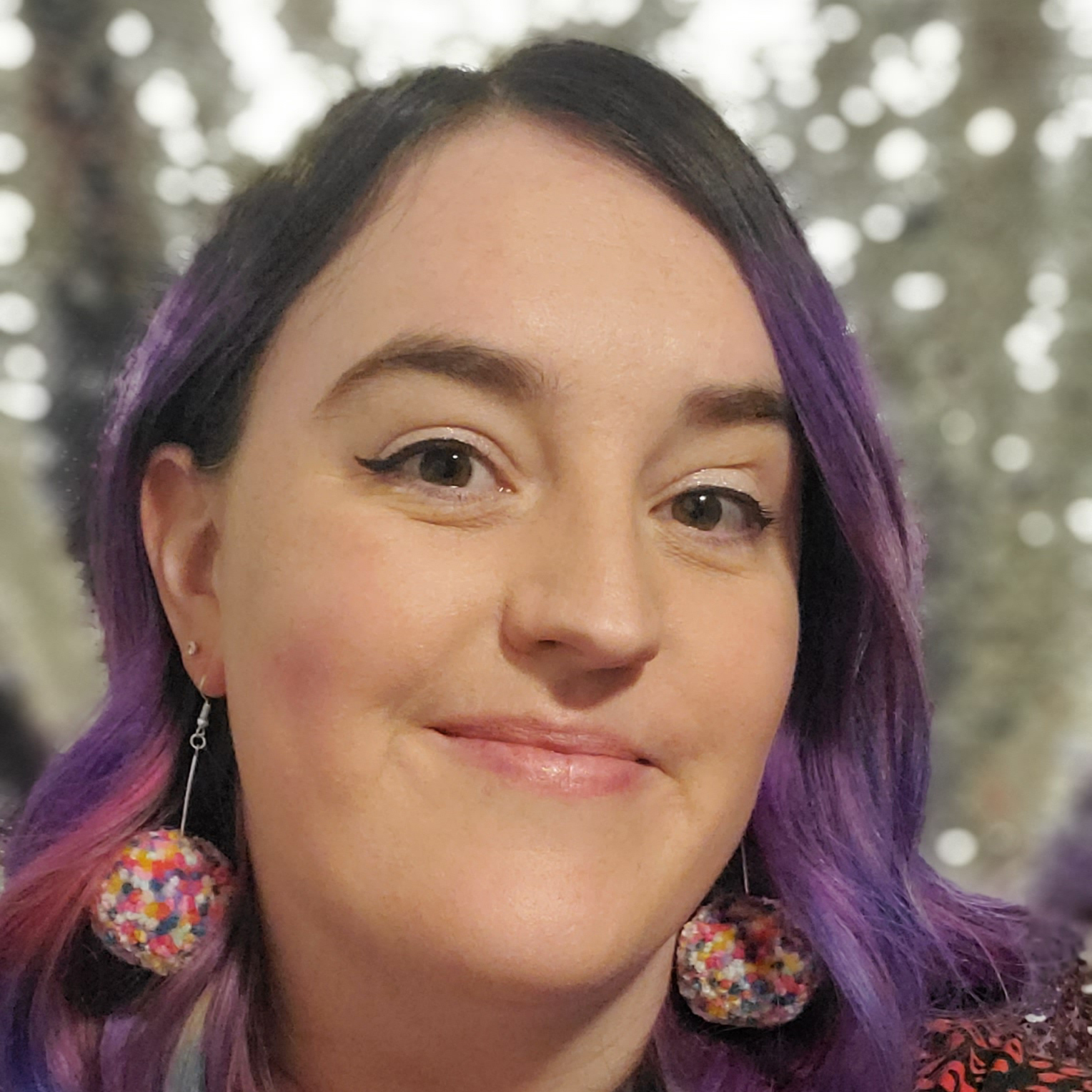 1:00 p.m. (PT)
William Christmas - What Does Play Have to Do with It
The session will provide insight as to how play can influence socio-emotional skills in a post-pandemic world.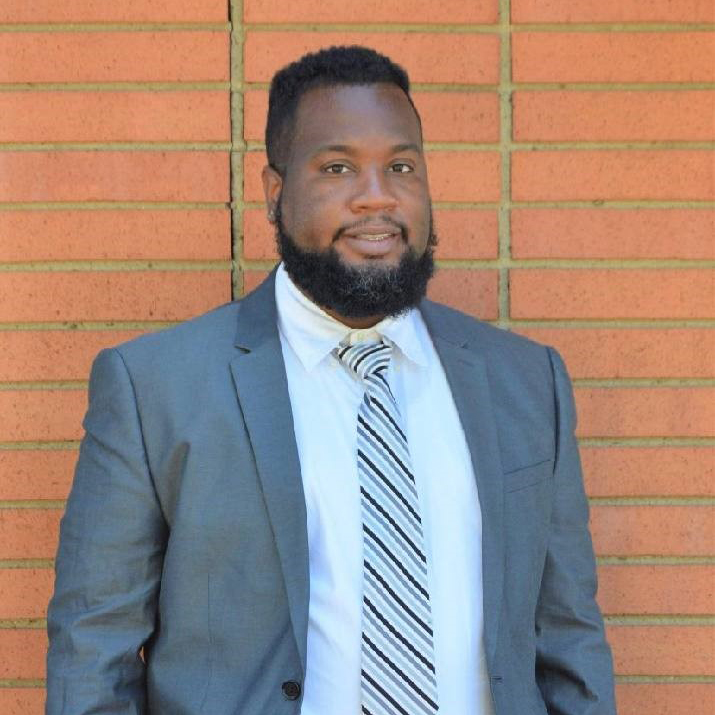 1:35 p.m. (PT) CLOSING KEYNOTE
Dr. Mary Mollway - The Vital Role the Sensory System Plays in Learning
In the first five years of life, our motor and sensory systems undergo tremendous growth and maturation. As these pathways and systems mature, we can move our bodies in a coordinated manner, develop fine motor skills, develop receptive and expressive language skills, and begin learning the foundational cognitive skills for later learning in K-12 education. Our sensory systems, including the tactile, proprioceptive, vestibular, auditory, and visual systems, are foundational to emotional and physical regulation and higher cognitive skills such as speech, memory, and executive functioning. In this presentation, you will learn about each of these systems, how they develop, and how atypical development impacts young learners.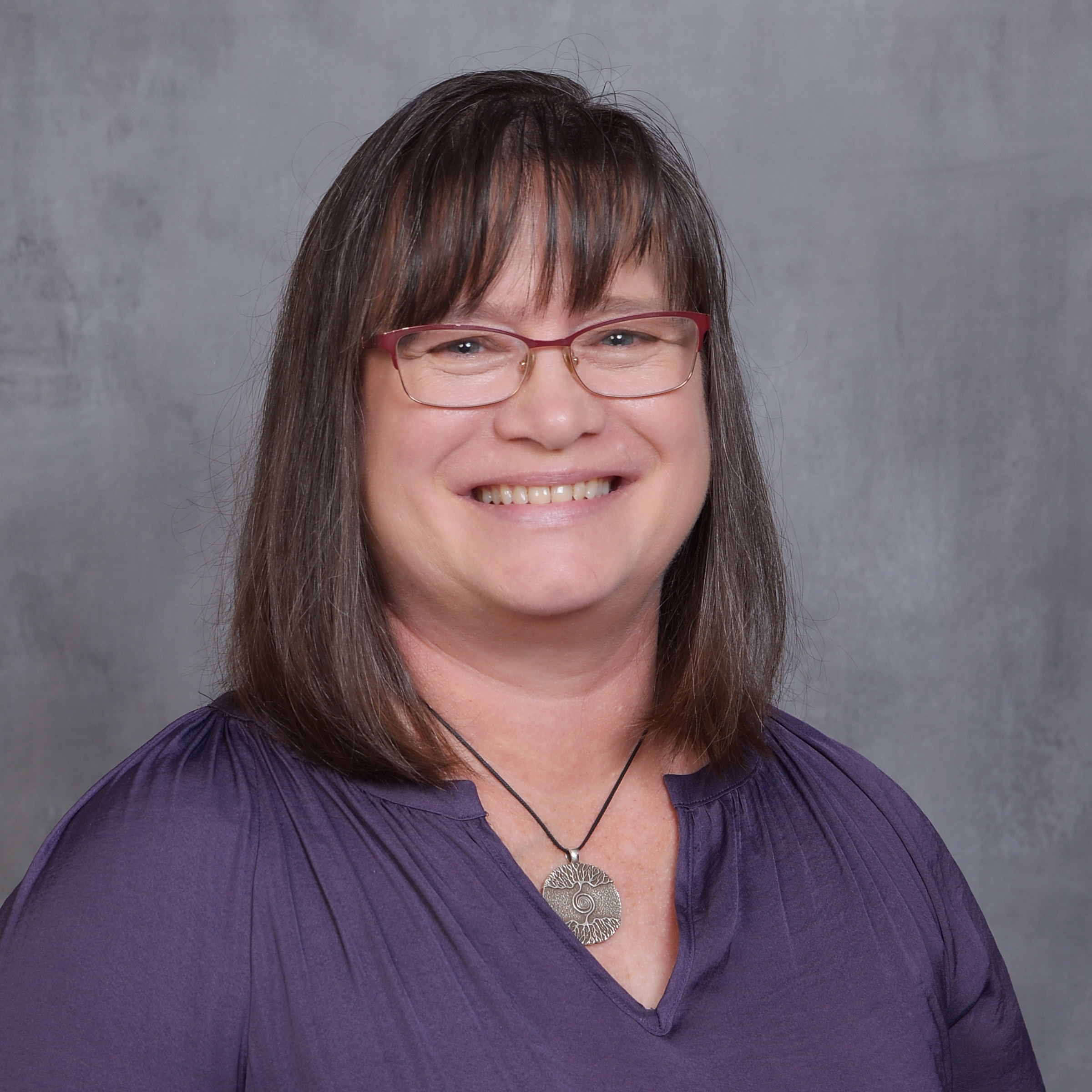 Day 2 - Thursday, July 27, 2023
8:30 a.m. (PT) OPENING KEYNOTE
Tanya Wright - Your Classroom is Inspiration for Innovation
Tanya Wright M.Ed. gives a workshop on how you might align your purpose, talents, and experiences to innovate in the 21st-century ECE classroom. ECE teachers are natural leaders with unique insights about our littlest ones and the communities that support children. How can you serve your students while simultaneously serving the wider community?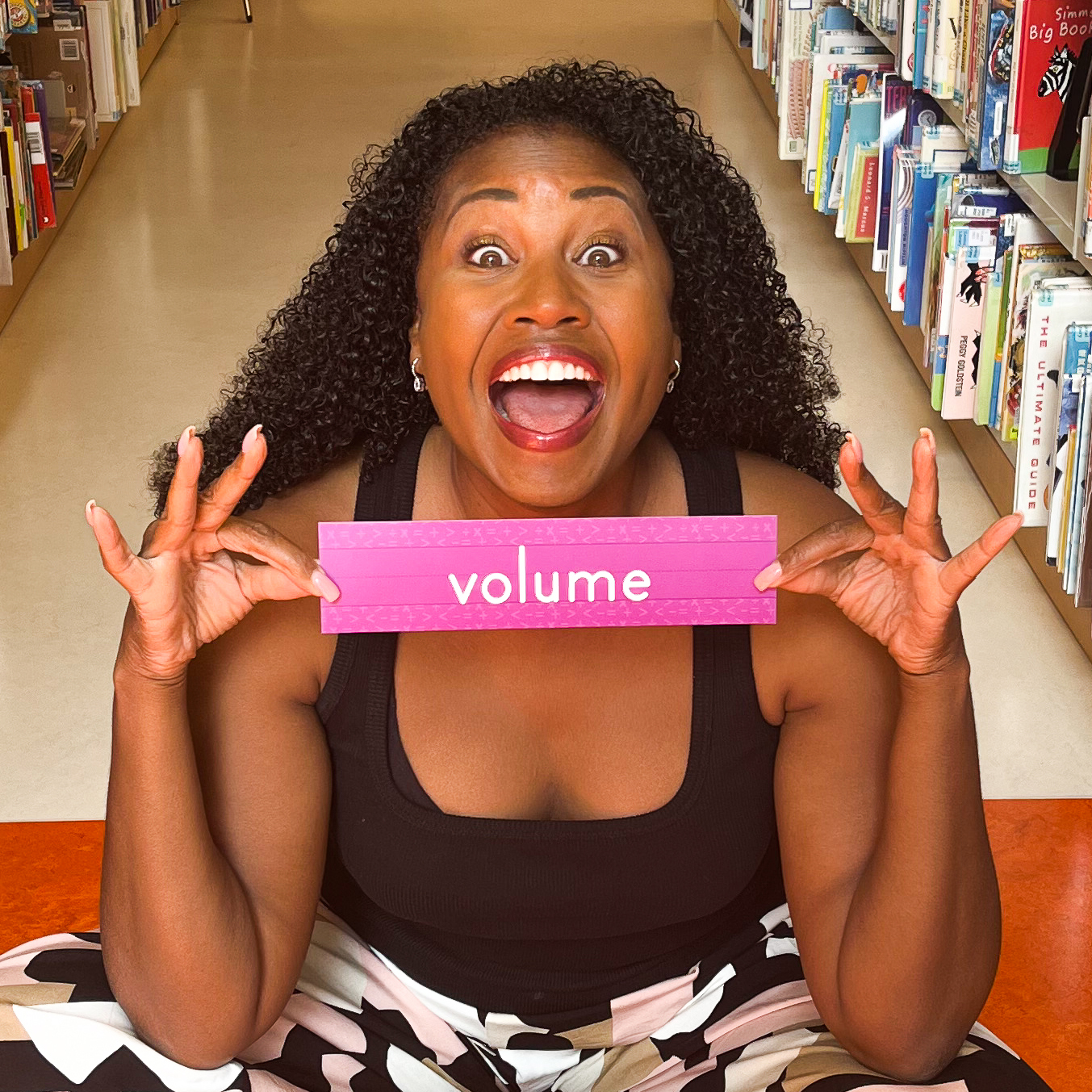 9:35 a.m. (PT)
Dr. Carolyn Gadsden Holliday - Culturally Relevant Coaching: Empowering New Teachers
How do teachers address the needs of a culturally diverse student population in the classroom? Students of color are more likely to face harsher disciplinary actions than their white peers (Children's Equity Project). According to National Assessment of Educational Progress data from 2019, students of color scored below their white peers in terms of reading and math proficiency. Effective, quality teacher-student interactions have a positive effect on students' social emotional, and academic development. It is critical that instructional coaches, administrators, and teachers understand culturally relevant teaching to interrogate pedagogical beliefs, curricula, and teaching practices, to increase engagement, motivation, and achievement in ALL students in the classroom. In this workshop, the presenters will provide a coaching model/framework to develop and prepare novice teachers to address the challenges of fostering an equitable classroom environment and infusing culturally relevant instructional practices into an existing curriculum. This highly interactive session includes small group discussions in break-out rooms, reflective quick writes, think-pair-share activities, role-playing, and question-and-answer opportunities.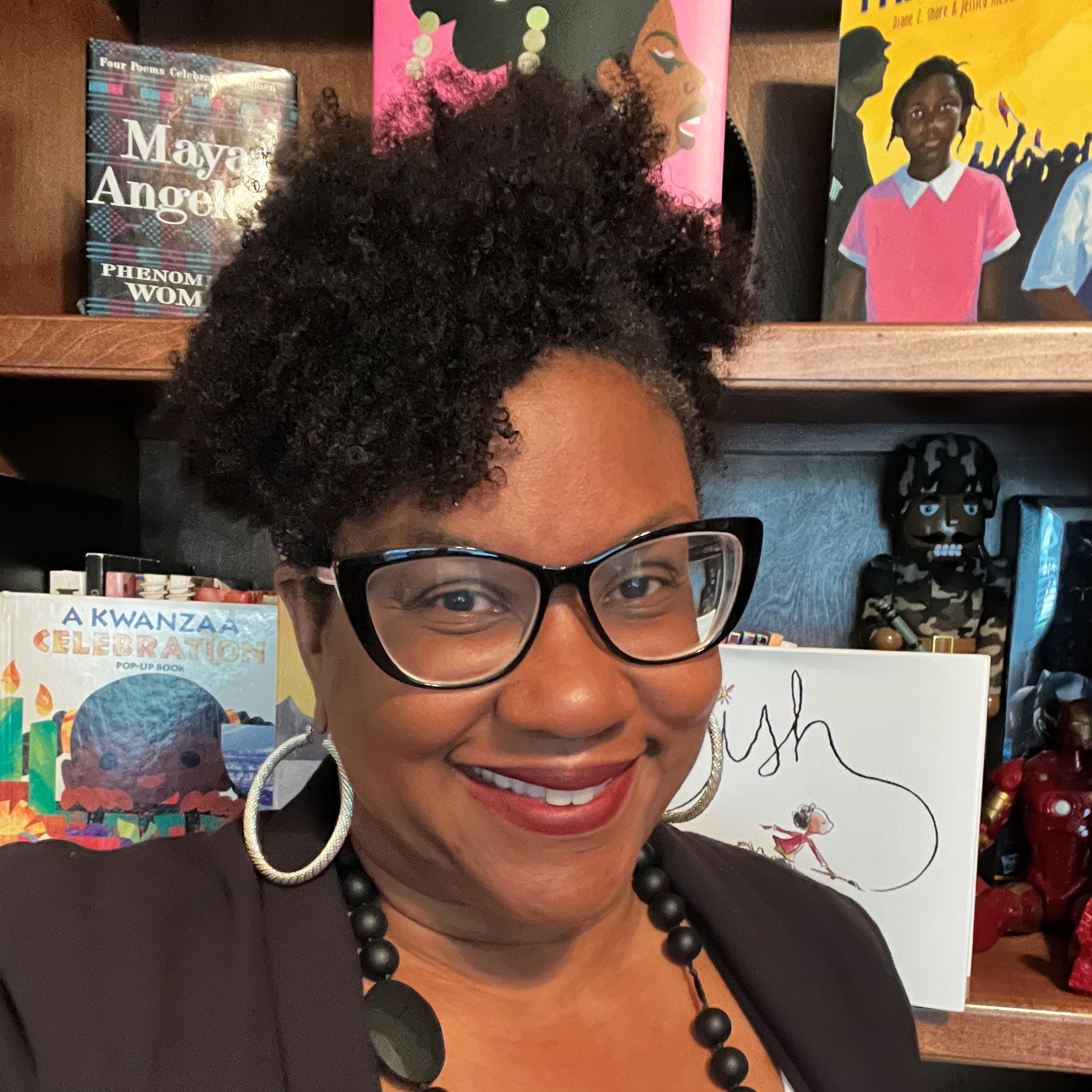 10:30 a.m. (PT)
Dr. Teresa McKay - Leadership - Surviving to Thriving!
Using your best "survivor" skills, learn how to outwit, outlast, and outplay the challenges faced in both the classroom and administration. Learn how to "clean your plate" of the items you don't need to carry, and how to better develop skills to organize, prioritize, and thrive in your leadership position before your torch gets blown out!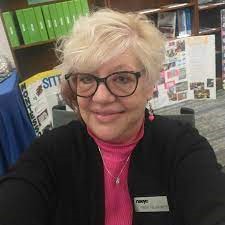 11:30 a.m. (PT)
Cindy Terebush - Build the Brain: Supporting Creativity and Inventive Thinking
Today's children are growing up in a world of invention and creativity. It is essential that early educators understand how to support the development of their creative thinking skills while they add to their abilities in all domains of learning. Learn about the differences between art, craft, and project. Discover which of those activities supports deeper thinking skills and helps children to know that their own thoughts have value and that they are capable learners. Gain strategies for helping children think more deeply about the world around them and use the critical thinking skills that provide a strong foundation for future learning.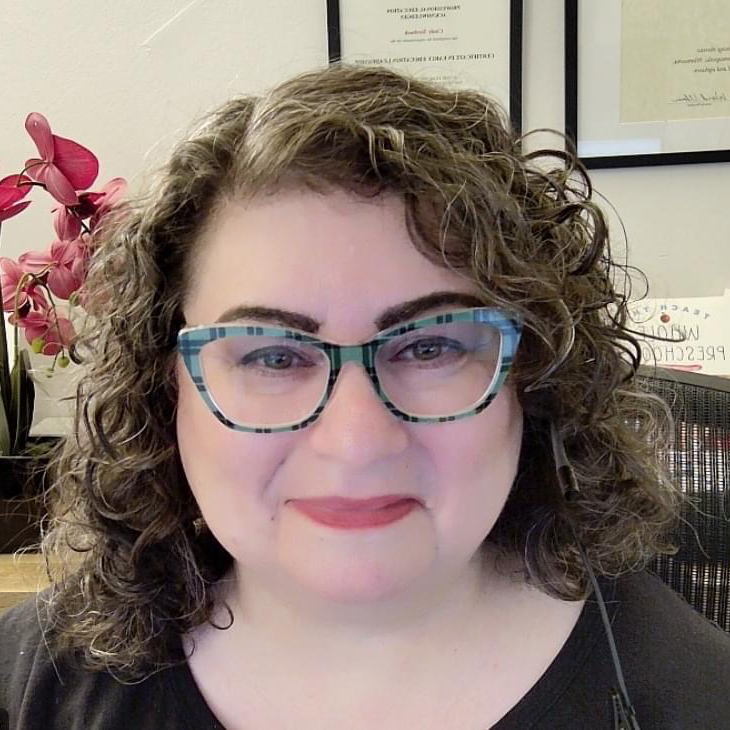 12:30 p.m. (PT)
Nancy Moretti - Teaching Mindfulness to Children
Many adults practice mindfulness, and there are many reasons why we should consider teaching mindfulness to our children. By teaching children to practice mindfulness, we are giving them the skills needed to develop an awareness of their experiences, to understand how emotions impact their bodies, to recognize when their attention has wandered, and how to remain focused. Join us to learn how mindfulness can assist in minimizing anxiety and increasing happiness in children.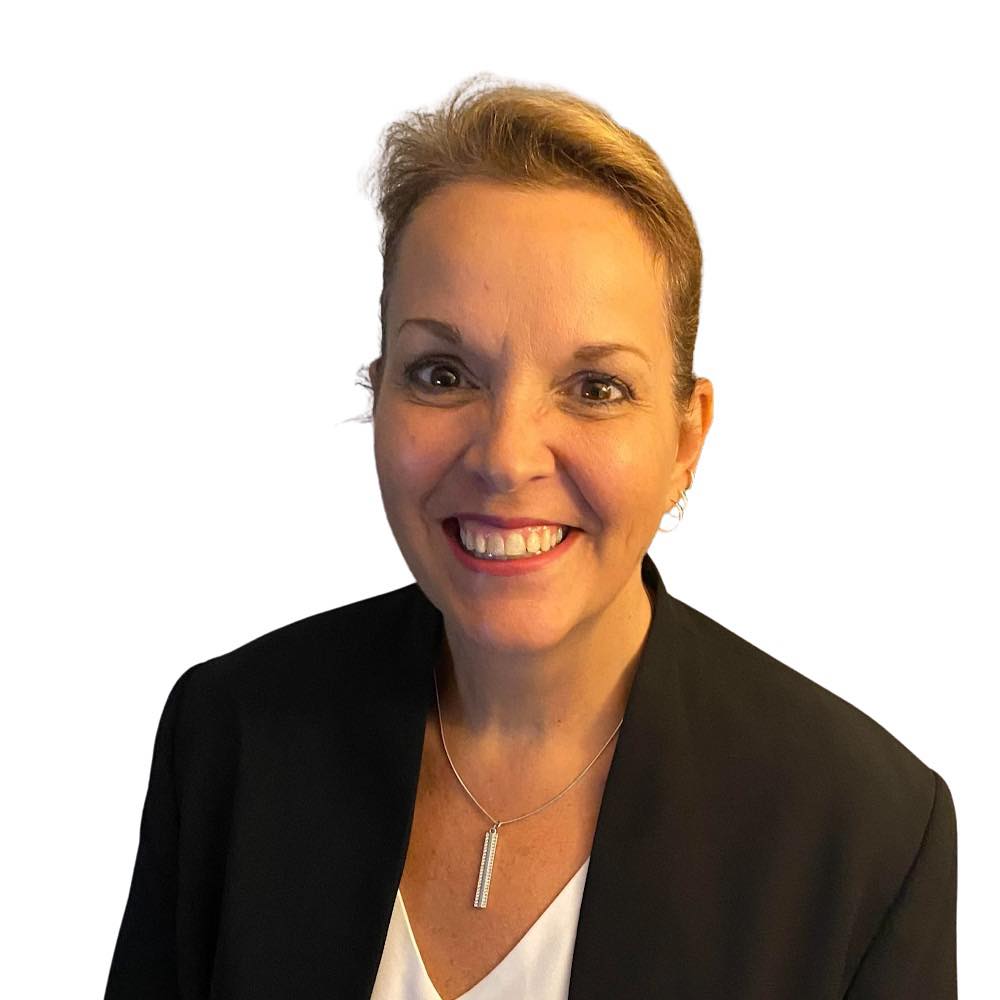 1:30 p.m. (PT)
Dr. Eric Bucher - What's New in NAEYC's Developmentally Appropriate Practices, 4th Edition?
The recently revised 4th edition of NAEYC's Developmentally Appropriate Practice (DAP) position statement and book reflect new research that underscores the importance of social, cultural, and historical contexts of development, and elevates the need for active engagement through play, exploration, and inquiry in ways that support the whole child. The position statement affirms that "each and every child has the right to equitable learning opportunities that fully support their optimal development and learning across all domains and content areas." In this session, participants will dive into an overview of the new position statement and learn critical points from the updated research and recommendations on how to support engaging, inclusive, equitable early learning environments for children birth to age 8.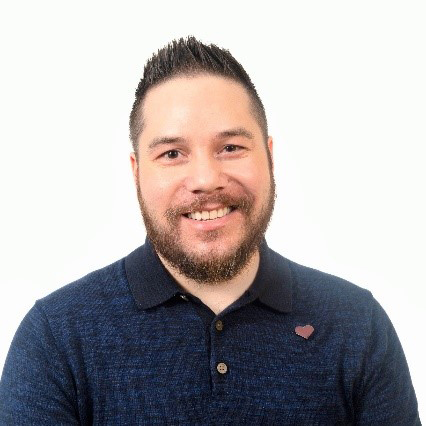 2:30 p.m. (PT)
Michele Benyo - Teach Good Grief, Equip Children to Thrive
Grief is not something early childhood educators typically include in their teaching plans. Maybe they should. Everyone experiences loss of some kind in the early years, but a child's grief too often gets sidelined by well-intentioned but not always helpful efforts to make them feel better. Learn practical ways to acknowledge children's grief, along with tools and approaches to teach good grief and equip young children with skills to thrive beyond loss. Teaching children about grief, coping, and optimism raises their resilience and prepares them not only to handle their own inevitable losses in life, but also to support others who grieve.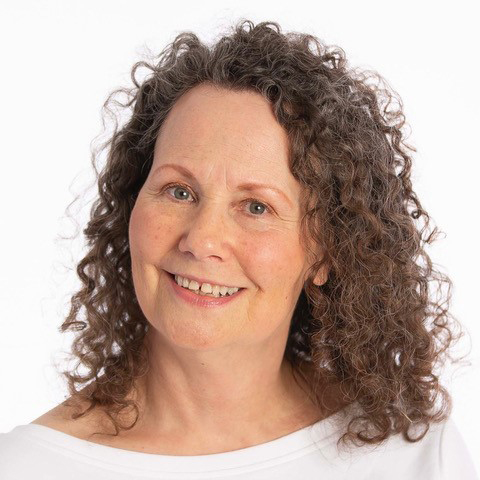 3:30 p.m. (PT)
Elizabeth Fowler - Trauma and How it Affects the Early Years
This session will focus on how trauma affects young children, the developmentally appropriate strategies for supporting children who have experienced trauma, meeting the child's circle of security, and how we can help children cope with trauma.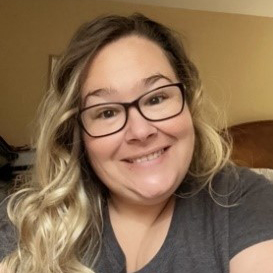 Day 3 - Friday, July 28, 2023
Marci Clark - Stories of First Days Teaching Kindergarten
As a new teacher, you have dreams of how wonderful and exciting your first days of teaching kindergarten will be. Many times, those first days look NOTHING like what you anticipate. Hear a few things the textbooks might not tell you; Stories of how my first days went and how you can learn from my mistakes.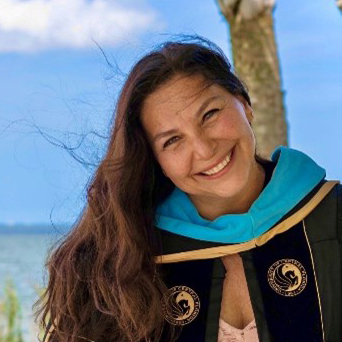 Spanish Session
Dr. Frank Guevara - Practical Tips for Managing Assessments
Child assessments are crucial to providing responsive and relevant intentional teaching, but finding the time to complete them can be challenging. This session will provide a brief overview of the assessment discussion of standards, followed by a trip through a typical day at preschool to identify opportunities for assessment. By attending this session, participants will gain some insight into how to manage the task of conducting child assessment through their daily routines.
Las evaluaciones de los niños son clave para brindar una enseñanza intencional receptiva y relevante, pero encontrar el tiempo para completarlas puede ser un desafío. Esta sesión proporcionará una breve descripción general de la evaluación, la discusión de los estándares, seguida de un viaje a través de un día típico en el preescolar para identificar oportunidades para la evaluación. Al asistir a esta sesión, los participantes obtendrán una idea de cómo manejar la tarea de realizar la evaluación del niño a través de sus rutinas diarias.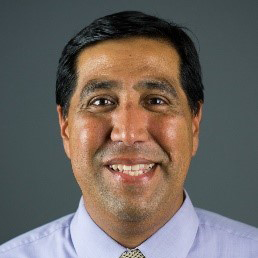 Dr. Heidi Harris - Invitations for Learning: Creating Provocations that are Interesting & Engaging
An invitation for learning that provokes the child's interests is at the heart of every intentional early childhood educator. How do early childhood professionals find the time and space to reach this goal? Through this session, you will gain visual examples and ideas for how to set up classroom environments as well as daily provocations (small group or table-top activities) that will engage and provoke student interests. We will address barriers and provide solutions such as effective time management for educators to plan and implement, as well as look to the constructivist-based theories and Reggio Emilia tenets for how to do so. Her hope is that you leave inspired to go back to your classrooms with some new, exciting, and refreshing ideas!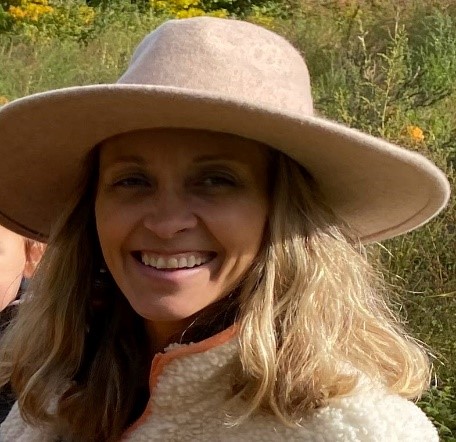 Dr. Jayme Hines - Strategies for Taking Care of the Caregiver; Self-care is Much More than Bubble Baths & Face Masks
Teachers are leaving the field at an alarming rate. In fact, in January 2022, the National Education Association reported that 55% of teachers were planning to leave the field earlier than initially planned, largely due to the effects of teaching during the pandemic. This teacher exodus is not a new issue. Imagine working for four or more years to earn a degree in education just to leave in about as much time as it took to get certified! The various reasons for leaving the field of education existed pre-pandemic. Teachers reported poor management, lack of administrative support, lack of autonomy, classroom management issues, lack of respect, and school conditions as reasons for leaving the field. Although mentioned, salary is not the main point when teachers decide to leave, despite the fact that teachers earn about 20% less than their similarly educated peers. One way to mitigate many of these challenges is to support teachers with mentorship throughout their education that they may carry with them into their first year of teaching or, at the least, teach them how to work with a mentor. Strong mentorship is one of the many ways to support teachers and help them to stay. Part of this mentorship can be supporting teachers to practice meaningful self-care. Mindfulness practices are one proven method of self-care that can help teachers. Patricia Jennings (2015) found that the great physical, psychological, and social benefits of practicing mindfulness, which involves paying careful attention to your thoughts, feelings, and environment lowers stress levels and increases teacher retention. Throughout the session, participants will learn about the current state of teacher retention and what they can do to support their peers as well as various mindfulness practices that they can put into action today.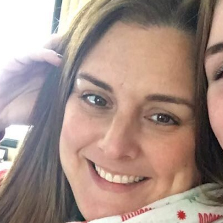 Camille Lachar - Special Education Budget: Key Considerations for First-Year Coordinators
The Special Education system, including early childhood special education, has a structure that we all must follow. Understanding this structure is important because all states and districts must comply with those above them. Each subsequent entity can do more than what is required but is held to the minimum that is set forth by the preceding entity, so for example, the state can implement more than the feds require, but not less. In terms of the budget, each level has important laws, regulations, documents, and expectations that you must be familiar with in order to be compliant. Using the "here's what, so what, now what" framework, we will walk through each level, so you have a frame of reference when making decisions about your budget. You will also be reminded that decisions made at an Individualized Family Service Plan or Individualized Education Plan team meeting cannot be driven by funding/budget – the meeting members are charged with making the decision that's best for the child.

Saime Nayyar - Emotional Development of Preschoolers
Appreciating children as they perform tasks, even if it is just shaking their hands, is important. For their emotional development, the teacher plays a vital role as she/he spends a great deal of quality time with them. When children are emotionally strong, they will perform well in all areas including the classroom community, extra curriculum activities, and helping their friends or sharing their stuff with each other. Emotionally strong children can think out of the box and be highly engaged in their learning. This session will go into greater depth about how you can help children develop emotionally.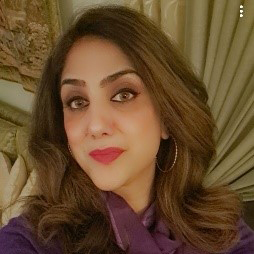 Robyn Papworth - Five Motor Skills Children Need for Starting School with Confidence
Starting school is a big transition for our little ones. They need to navigate a new schoolyard, learn new names of friends and teachers, open and close their new bag and lunchbox, and develop their writing and reading skills. There are areas of emotional, social, and physical development that children need to work through in their early years so that they have the coordination, social/play skills, and self-regulation skills to feel confident at school. In this workshop, you will discover the five motor skills that children need to start school with confidence, and how you can start developing these skills through simple play and movement activities in a classroom or home setting.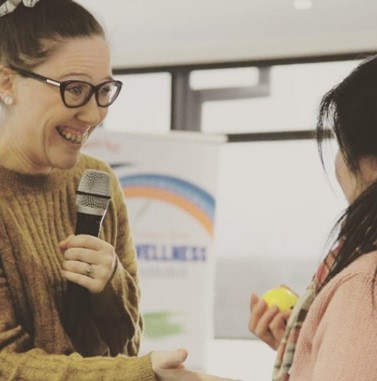 Mila Sengupta - Meaningful Interactions and Engagement: Developing Language and Literacy Skills in Young Children
Young children learn to communicate and form warm bonds with their caregivers at an early age. In this training, participants will gain knowledge about the building blocks of language, and learn how consistent, meaningful interaction, engagement, and scaffolding help children in developing proficiency in literacy, vocabulary skill, future academic success, and positive social-emotional skill development.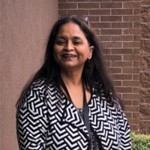 Mila Sengupta - Emotion-Coaching: Empowering Children in Developing Social-Emotional Skill
Expression of emotion and feelings are a natural part of young children's growth and development. As caregivers, it's important to understand how positive social-emotional skill development impacts success in future life. This training will enable participants to learn through interactive engagement the concept of the research-based idea of emotion-coaching, and how it can be effectively implemented to help children develop self-esteem, self-confidence, and self-regulation in young children.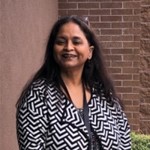 Dr. Tisha Shipley - Creatively Teaching Children's Literature
In this session, you will learn numerous ways to engage your students with and through children's literature, including cooking, the use of puppets, and make-and-take books.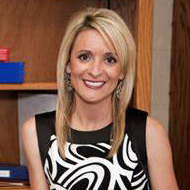 Dr. Tisha Shipley and Dr. Stephanie Heald - Making a Professional Podcast and Using it in Education
Dr. Shipley and Dr. Heald started Early Childhood Chatter three years ago. Drs. Shipley and Heald will present important information pertaining to the use of podcasts as a professional out in the field and in your classroom community. Join this session for tips and tricks on how to start a podcast and how to start your own.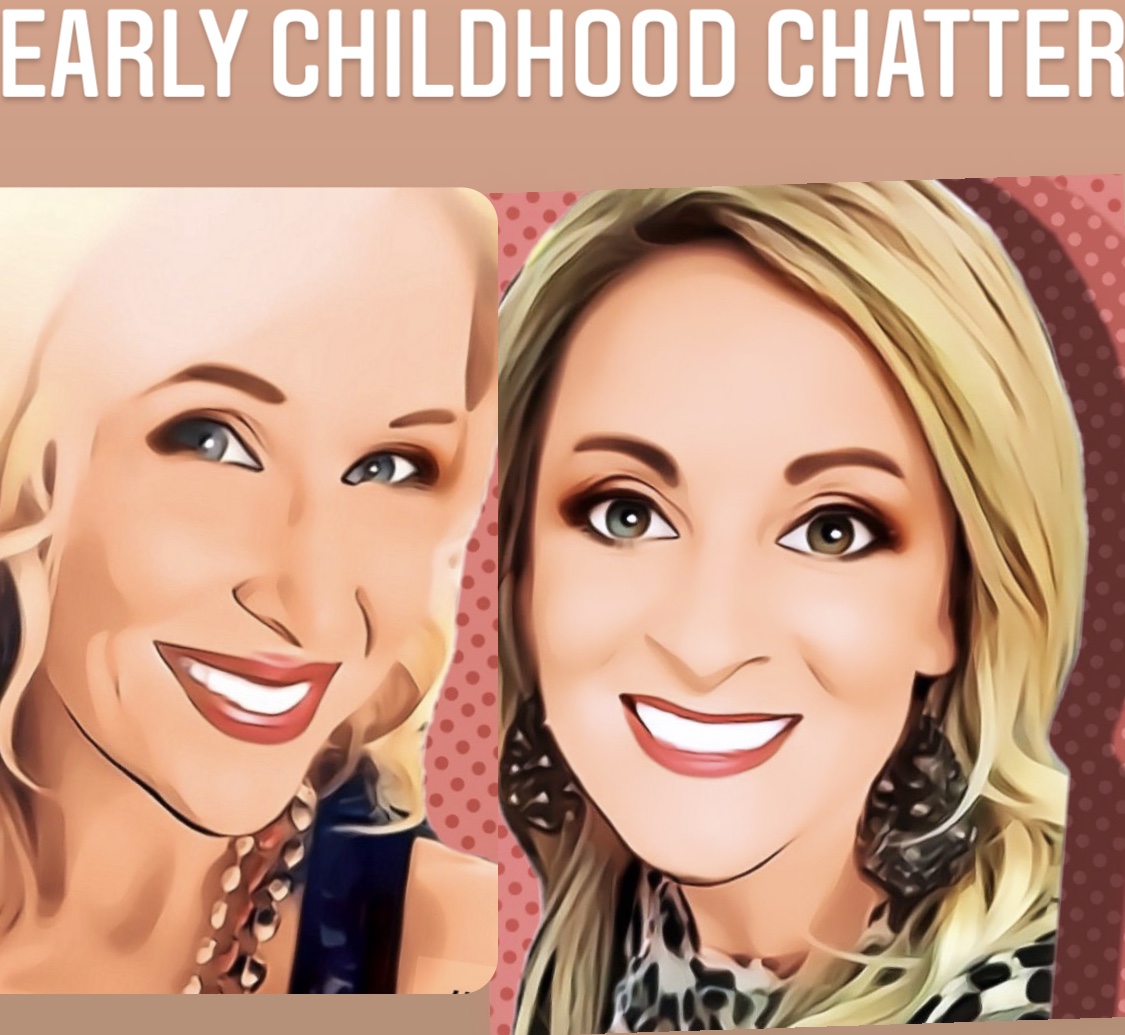 Asynchronous Student Sessions
Kayla Butler - Using PBIS at the Preschool Level as a Means of Early Intervention
Positive Behavior Interventions and Supports (PBIS) is an evidence-based three-tiered framework intended to improve and integrate systems and practices in the classroom, with the goal of affecting student outcomes. They do this by focusing on the positive, rather than the negative. By following this simple idea, PBIS creates schools where all students succeed. This is a common elementary school practice throughout the state of Arizona and is quickly being adopted nationwide. This session will explain the ins and outs of PBIS and how it can be modified to a preschool level, effectively reaching children ages one to five. This strategy not only re-routes school discipline techniques, but it completely alters school culture and parent interactions, setting children up for success in kindergarten where they most likely will see these strategies in full.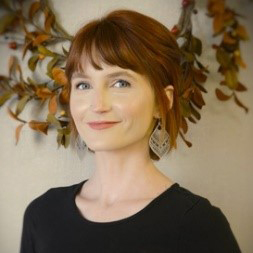 Join Us for the 7th Annual Early Childhood Education Virtual Conference!
Certification and Licensure Terms and Conditions: An online degree from UAGC does not lead to immediate teacher licensure in any state. If you want to become a classroom teacher, contact your state's education authorities prior to enrolling at UAGC to determine what state-specific requirements you must complete before obtaining your teacher's license. The University of Arizona Global Campus graduates will be subject to additional requirements on a state-by-state basis that will include one or more of the following: student teaching or practicum experience, additional coursework, additional testing, or, if the state requires a specific type of degree to seek alternative certification, earning an additional degree. None of UAGC online education programs are accredited by the Council for the Accreditation of Educator Preparation (CAEP), which is a requirement for certification in some states. Other factors, such as a student's criminal history, may prevent an applicant from obtaining licensure or employment in this field of study. All prospective students are advised to visit the Education Resource Organizations Directory (EROD) and to contact the licensing body of the state where they are licensed or intend to obtain licensure to verify that these courses qualify for teacher certification, endorsement, and/or salary benefits in that state prior to enrolling. Prospective students are also advised to regularly review the state's policies and procedures relating to licensure as those policies are subject to change.