Summer is here, and with this time of year comes the call of the BBQs, beach waves, and poolsides. It's easy to get distracted with all the fun activities beckoning. But this month's #TenacityMade superstars know that whether it's the seasonal celebrations or life's many responsibilities and challenges, it is possible to keep pushing forward, even when those summer nights by the fire pit or work deadlines and family obligations are calling you. 
If you're seeking some words of encouragement to keep focus on your studies this summer or you need some inspiration and motivation to stick with it despite other obstacles, this insight from your peers should help you to keep it all in perspective. Check out what our students have shared and then get going on your goals this summer!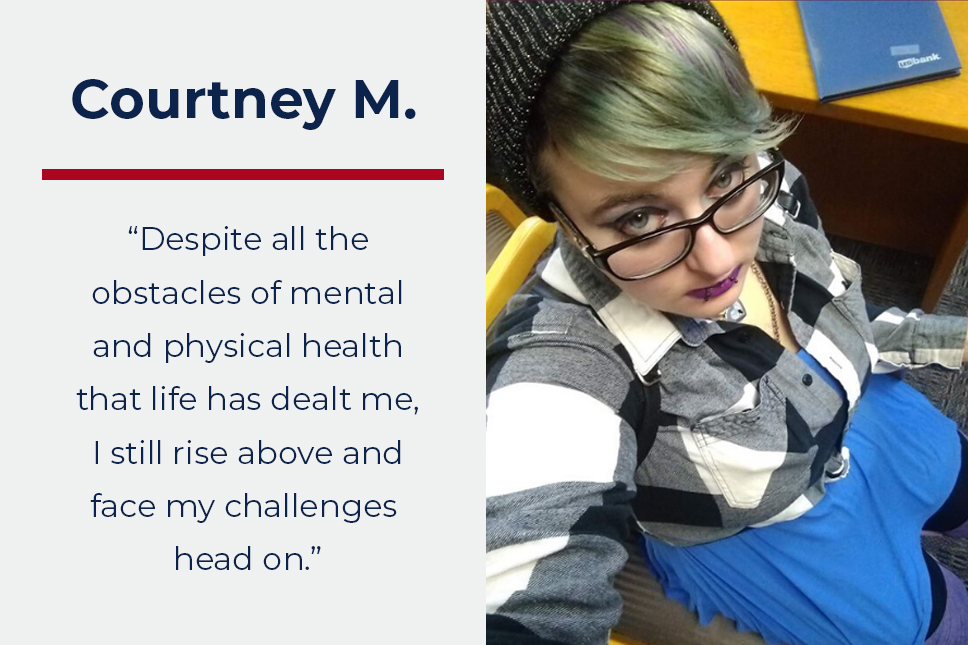 1. "Despite all the obstacles of mental and physical health that life has dealt me, I still rise above and face my challenges head on. I am enough and Ashford* has helped me see that."– Cortney M.
2. "TenacityMade to me means that no matter how hard things get to keep striving hard for what you want. No matter how hard things may get it will always pay off in the end. Always walk by faith and not by sight. My kids and husband are the reason that I'm back in school ready to receive my bachelor's degree in early childhood education." – Kisha Q.
3. "I continue to work hard and push past life's hurdles because I strive to do better for myself and my family. I have never felt more proud of myself than I do now knowing I am about to finally graduate college!" – Stephanie R.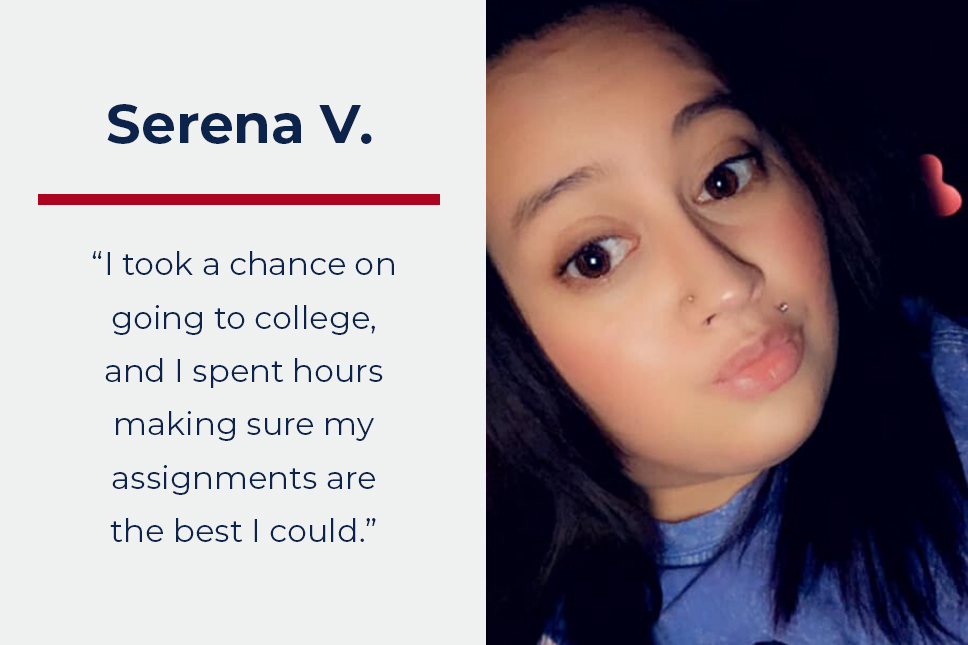 4. "I just finished all my classes after a long journey. It started in elementary school when I was always having trouble in school. High school was rough and sometimes it felt like I'd never graduate, but I did. I took a chance on going to college and I spend hours making sure my assignments are the best I could. I even worked through it when my sister took her own life. I decided to double major hoping I'd graduate, and now here I am years later waiting on my diploma." - Serena V.
5. "TenacityMade means being the best mom I can be but making sure I hold myself accountable for my dreams and goals, too. Even at the end of the day when I'm exhausted, I push and give my all to my schoolwork."  – Crista M.
6. "Despite working different 8-hour shifts, I kept my eyes on the prize and continued to put forth a valiant effort. I did it for my family. I knew my degree would afford me a better work-life balance. For me, #TenacityMade meant reinventing myself so I could achieve the vision God gave me. In 2010, I graduated from Ashford with a BA. I kept marching forward at Ashford and earned a Master of Public Administration in 2016. I've raised the bar for my family, and I continue to strive for greater. I am #TenacityMade." – Meester B.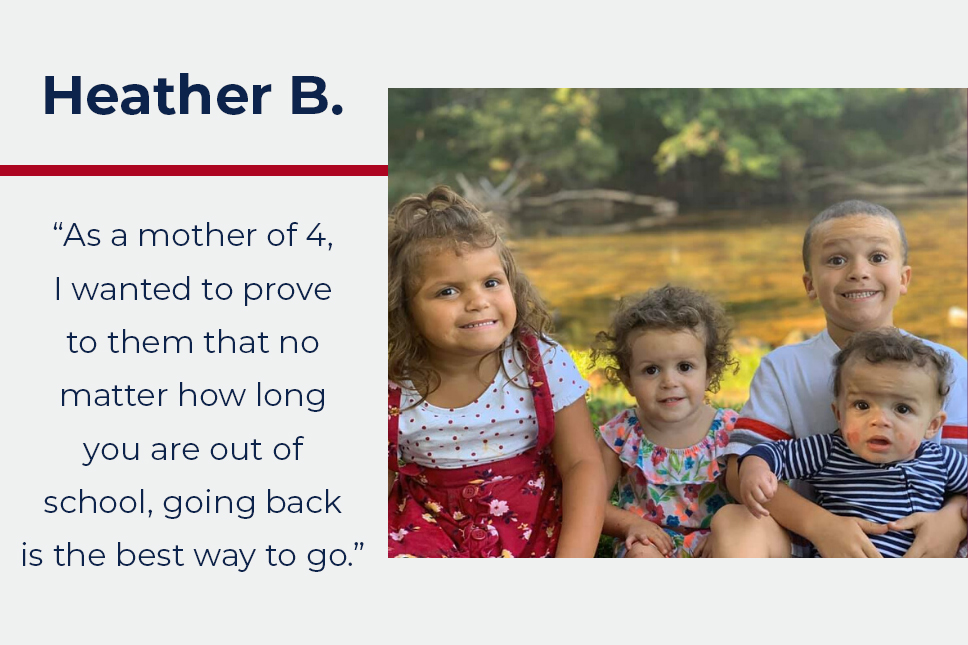 7. "Life is a challenge, but when you work hard you can do anything you put your mind to. As a mother of 4 small children, I wanted to prove to them that no matter how long you are out of school going back is the best way to go. I wanted to start back years ago and then my mother-in- law had gotten sick and was diagnosed with cancer. I put everything I had to the side and helped her. A year later she thought she was free, then 3 months after that she found out it had spread all though her body. Myself and my fiancé we stopped everything and helped her. After losing her to cancer and then trying to work to get my family back to "normal," I finally had the mind set of doing it for her as well as my babies. Ashford University is such a wonderful school, and I'm so thankful that I picked this school. So, Class of 2023, I'll have my BA in Applied Behavioral Science." – Heather B. 
8. "TenacityMade means after being told countless times you're too stupid for school and after almost 20 years being out of high school and three kids later — and almost dying all three times giving birth — to make a change in my life that would be better not only for me but for my children and to prove everyone wrong!" – Danielle D.
9. "I want to do more trips and make more memories with them! I can and I am and I will do it! Taking a few Sophia classes on the side to bump that date up! I can see the light now! Almost done!" – Deliah M.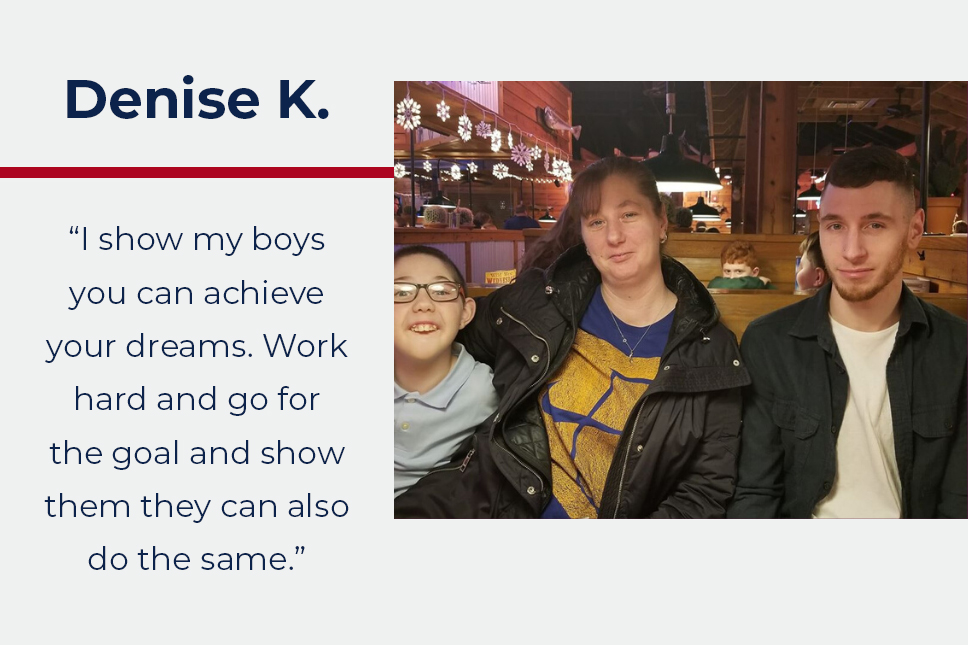 10. "I continue to work hard and push past life's hurdles because I got this! I show my boys you can achieve your dreams as you want them. Work hard and go for the goal and show them they can also do the same." – Denise K. 
Let's give a big round of applause to this month's #TenacityMade superstars. Feeling motivated to get your work done and reach your goals this summer (and beyond!)? Don't forget to share why you keep pushing forward to earn your degree using #TenacityMade with your posts, images, and videos. Then, check back each month for another roundup of inspirational tales of triumph from your peers. 
* Ashford University is now the University of Arizona Global Campus