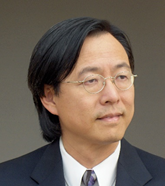 Woody Wu, DM
Program Chair
College
Forbes School of Business and Technology®
Biography
Dr. Wu lives in Dallas and enjoy the food, weather, and people there. During the weekends, he enjoys playing guitar and driving his convertible.
He has a Doctoral of Management degree in Organizational Leadership, a MS degree in Telecommunications from Southern Methodist University and a MA degree in Journalism from University of North Texas.
He has been working in the computing, networking and telecommunication industries for 20+ years. He has worked for Japan-based NEC and Sweden-based Ericsson as a permanent employee, for U.S.-based MCIWorldCom as a contractor, and for China & U.S.-based Santera (a start-up company) as an employee and stockholder - enjoy working for different types of companies. During his career in networking and telecommunications, he has been serving different roles including CEO, manager/supervisor/leader, system engineer, standard engineer, patent engineer, designer, tester, quality assurance engineer, customer support engineer, and technical training instructor.
He has 5 telecommunications patents granted and holding the Cisco CCAI certificate. Besides teaching in the industry for Ericsson and Santera, he also has 20+ years teaching experiences at universities for the management, networking, and telecommunications courses.
Questions? Talk with an Advisor