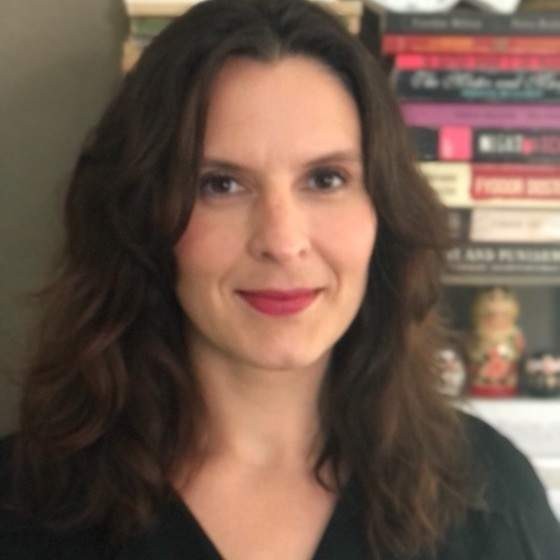 Dr. Teresa Kuruc
Associate Vice President of Faculty Affairs
Biography
Teresa Kuruc became the Associate Vice President of Faculty Affairs in March of 2022 after having served since 2019 as Director of Faculty Support and Development in the University's Center for Excellence in Teaching and Learning. Teresa is charged with advancing the UAGC faculty's capacity to execute institutional programs related to student persistence and graduation, both in and out of the classroom. A key to this advancement is a unified faculty body – One UAGC Faculty – wherein full-time and associate faculty are equally knowledgeable about, engaged in, and prepared to contribute to critical institutional goals. Under Teresa's leadership, Faculty Affairs supports One UAGC Faculty by offering learning, development, and engagement opportunities focused on connecting instructional best practices to the UAGC mission, vision, and purpose.
With more than 15 years of classroom and administrative experience in higher education, Teresa prizes genuine curiosity and deep thinking to identify learning opportunities that could resolve gaps in faculty, staff, and student understanding of each other's experiences. These values drive the Faculty Affairs Committee, which is comprised of representatives of each faculty-facing and student-facing (or faculty-adjacent) entity at UAGC. This committee's work ensures that all Faculty Affairs deliverables integrate the numerous, diverse institutional perspectives that impact the classroom and both faculty and student success.
Teresa earned a PhD in Comparative Literature from the University of California San Diego, where her scholarly work investigated how literary forms both reflect and impact the perception of everyday life and the subsequent formation of personal ethical structures, especially during politically volatile times. Teresa has developed and taught curricula for undergraduate foreign language, culture, and literature courses at The Ohio State University, Indiana University, San Diego State University, and the University of California San Diego; managed academic-community outreach programs; and led the operationalization and scaling of Academic Affairs initiatives related to faculty teaching expectations, professional development, and engagement. Her scholarly and instructional work has motivated her use of the American Council on the Teaching of Foreign Language (ACTFL) "can-do" statements, an affirming and holistic assessment tool, as a model for building content competence and managing change in both student- and faculty-facing environments. At UAGC, Teresa is a core member of steering groups for several strategic University initiatives like the UAGC Culture of Care; she is a head writer for institutional accreditation reporting, a member of a University Fellowship Program grant-winning research team, and the current chair of the UAGC Teaching & Learning Conference.
Questions? Talk with an Advisor