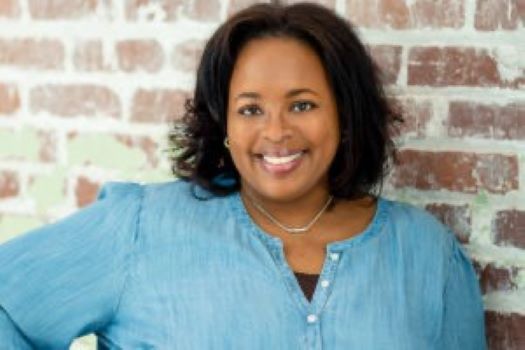 Teresa Leary Handy, EdD
Program Chair
College
College of Arts and Sciences
Biography
Dr. Teresa Handy is the Program Chair for GEN 101 in the Academic Engagement Center of the College of Arts and Sciences at the University of Arizona Global Campus. She earned the Ed.D. specializing in Education Leadership and the Master of Arts in Teaching from the University of Memphis where she earned the distinction of Outstanding Leadership and Policy Studies Doctoral Student. She earned the Master of Social Work degree from the University of Chicago. Her undergraduate work in Sociology and Education was completed at Spelman College in Atlanta, Georgia.
Dr. Teresa Handy is the former Director of Diversity, Equity, and Inclusion at an all-girl private school. Her love of working with adult learners developed as a professor at her local community college. She has worked in public, charter, and private schools as an early childhood and elementary educator and a learning specialist. Dr. Handy has also served as a diversity consultant, helping local and national organizations develop their inclusion initiatives.
She has presented at national and international conferences, serves as a journal reviewer and conference proposal reviewer, and is a published author. Her first children's book, "I Have an Elephant in my Ear", tackles how to have courageous conversations with young children about diversity of abilities. Finally, Dr. Handy, who resides in the southeast with her family enjoys reading, knitting, and travelling in her personal time. She is an active community volunteer with her local community foundation, and she serves as a board member of a charter school.
Current Research and Presentations:
"There is Power in Engagement", Board Presentation, New Hope Christian Academy, June 2021
"If Not You, Who?" Keynote Address at Low Country Student Diversity Conference, February 2021
"Positioning Your School for Making Progress in Diversity", Webinar for SAIS, December 2020
"Diversity, Equity, and Inclusion: Building Intentional Communities", Panel Presentation for Summer Programs and Auxiliary Revenue Collaborative (SPARC), October 2020
"Inclusive Practices in the Virtual Learning Space", co-Presenter at ADEIL Conference, October 2020
"Culturally Responsive Policies and Procedures", Southwest Tennessee Community College Teaching Academy and the Office of High Impact Practices, Memphis, Tennessee, July 2020
"The Impact of Distance Learning on the Black Female Students Schooling Experience: A Meta-Analysis of Social Emotional Learning and Distance Learning Programs", Roundtable presentation at Safe Spaces in Educational Research: A Virtual Roundtable for Scholars of Color, Memphis, TN, July 2020
"The Role of Diversity, Equity, and Inclusion and the Auxiliary Table", SPARC National, June 2020
"Seeing Black Girls in K-12 Private Schools", University Council for Educational Administration, New Orleans, Louisiana, November, 2019
"Engaging Families of Color with Intention" (with Ronald White), Southern Association of Independent Schools, Atlanta, Georgia, October, 2019
"Creating a Critically Conscious Classroom Culture for Black Female Students", Teach for America Fall Summit, Memphis, Tennessee, September 2019
"Ways to Support Black Female Students at P-12 Private Schools", International Council of Professors of Educational Leadership, Aliso Viejo, California, July, 2019
"Diversity and the Southern Independent School", Tennessee Association of Independent Schools, Memphis, Tennessee, November 2018
Current Research and Publications:
Handy, T. L., & Robinson, D. (2022). A Group of Our Own: Strategies to Support the Black Female Student in the Private School Setting. Journal of African American Women and Girls in Education, 2(1), 8-26
"Walk the Talk," Pellissippi State Community College Virtual Distance Learning Conference, June 2022
"Literature Links," UAGC Early Childhood Education Conference, June 2022
"Walk the Talk," International Conference on Global Diversity and Inclusion in Higher Education, Clarion University, May 2022
"Literacy Connections: Using Literature to Have Courageous Conversations in the Early Childhood Classroom," UAGC Read Across America Webinar Series, March 2022
Facilitated Panel Discussion, "Post-George Floyd Accountability," UAGC Global Black Community Black History Month, February 2022
"Courageous Conversations and the Early Childhood Classroom," Early Childhood Chatter Podcast, January 2022
"Faculty Externship Program with Shelby County Schools," Southwest Tennessee Community College, January 2022
"How to Ride the Cultural Waves that Impact the Virtual Classroom," UAGC Teaching and Learning Conference, November 2021
"The Lived Experiences of Black Female Graduates of P-12 Private Schools", 2021 Sixth International Conference of the Center for Culturally Responsive Evaluation and Assessment (CREA), October 2021
Questions? Talk with an Advisor